Karkala: Jatrotsav begins at Belman temple to conclude on Mar 21
By Walter Monteiro

Bellevision Media Network


Karkala, 15 Mar 2022: The annual Jatrotsav was launched at historically famous Durgaparameshwari temple, Belman, near here on Monday March 14.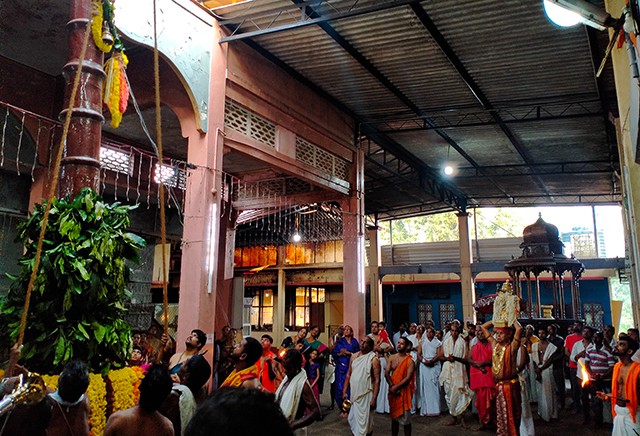 The temple managing trustee Vedamurti B K Vignesh Bhat led the Vedic celebration after hoisting the temple flag, here on Monday morning.
The festivities and religious celebrations will be held from March 14 to March 21, said the temple trustees Vedamurti B M Krishna Bhat.
The more devotees are likely to attend the religious celebrations as such were restricted during Covid – 19.