Karkala: Cleanliness movement leads to healthy society – Prashant Poojary
By Walter Monteiro

Bellevision Media Network


Karkala, 10 Dec 2021: The mass movement for a clean environment will lead to a healthy society, said Prashant Poojary, president of Durgaparameshwari Friends Club, Abbanadka-Nandalike.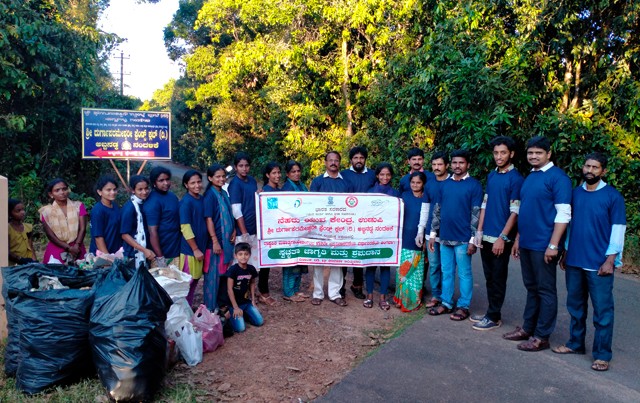 Prashant was speaking after inaugurating cleanliness awareness and voluntary labor that was jointly organized by Nehru Yuva Kendra, Udupi, Nandalike gram panchayat and Kannada Rajyotsav Award winner Durgaparameshwari Friends Club, Abbanadka – Nandalike, near here on Sunday, December 5. It was organized to mark 152nd birth anniversary of Mahatma Gandhi.
The volunteers' cleaned plastic waste and garbage located on either side of the road from Abbanadka to Manjarapalke.