75th Anniversary of Independence Day Celebration at Ramakrishna Math Mangaluru
Bellevision Media Network


Mangalururu, 15 Aug 2022: With the whole nation jubilant in the celebration of the Azadi Ka Amrit Mahotsav, Ramakrishna Mission Mangaluru organised a function for Hoisting our National Flag at 7.00 am today in Ashram premises.
Pujya Swami Jitakamanandaji, Pujya Ekahamyanandaji, Honorable Mayor Sri Premananda Shetty and Capt. Ganesh Karnik were present on the memorable occasion.
Ranjan Bellarpady in his welcome speech extended warm greetings of 75th Indian Independence Day to all the participants.
Honorable Mayor Sri Premananda Shetty who unfurled the National Flag highlighted the invaluable contribution of Ramakrishna Mission in the progress of the Nation, especially in regard to Swacchatha Abhiyan.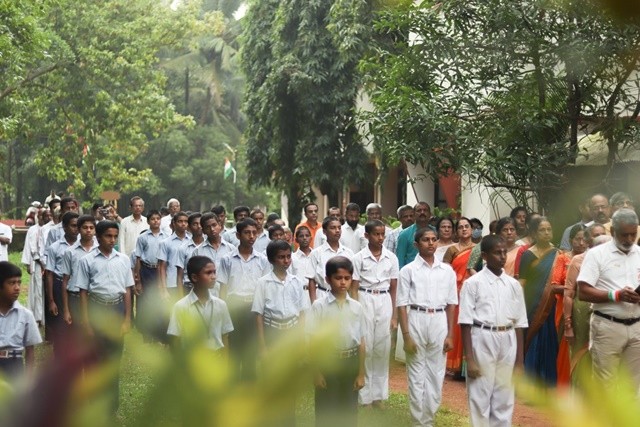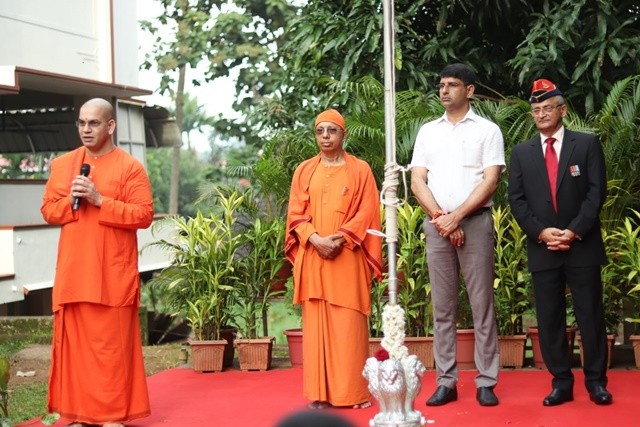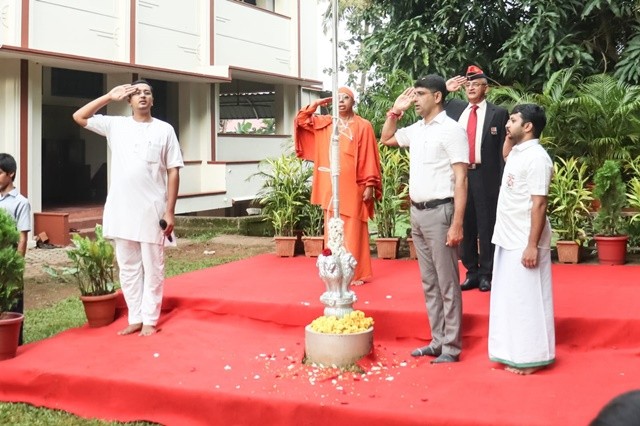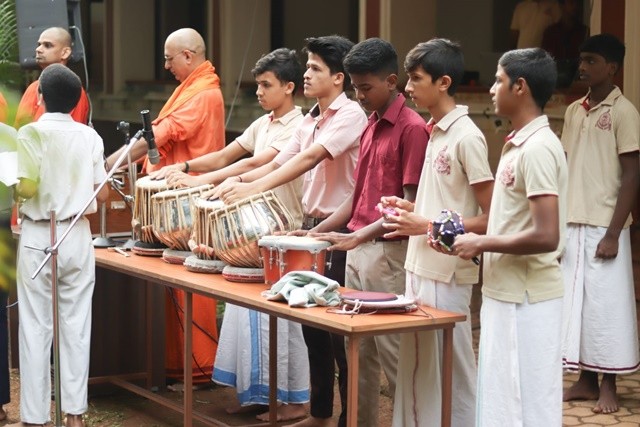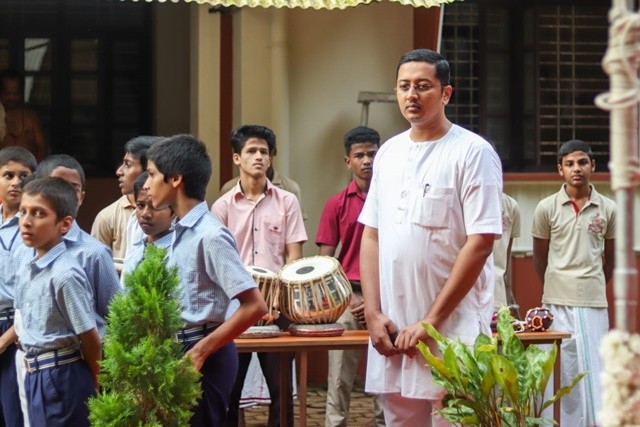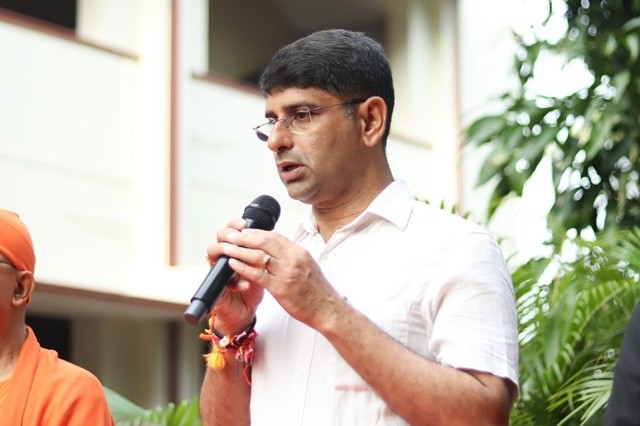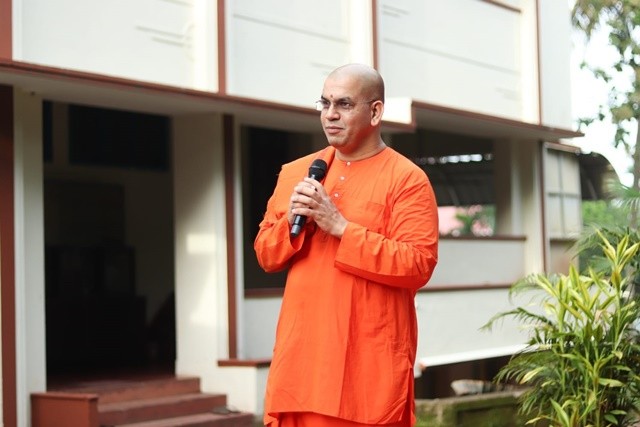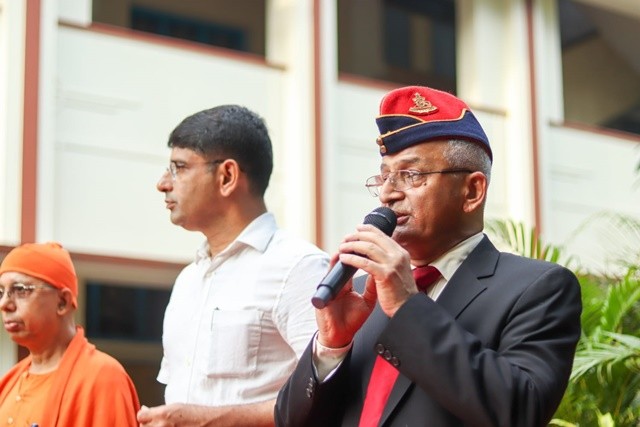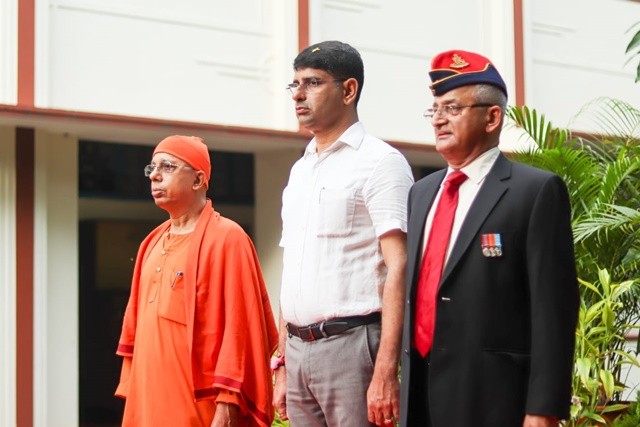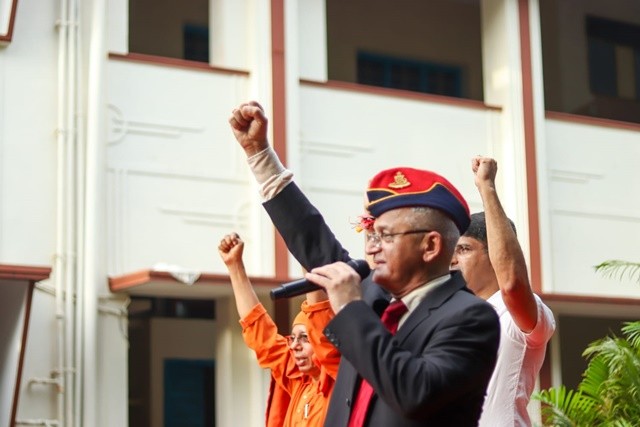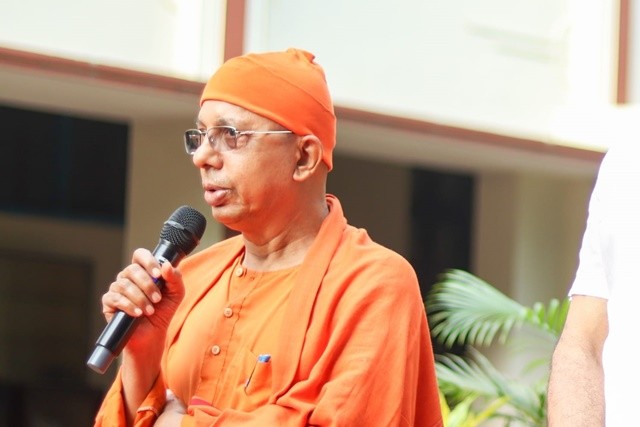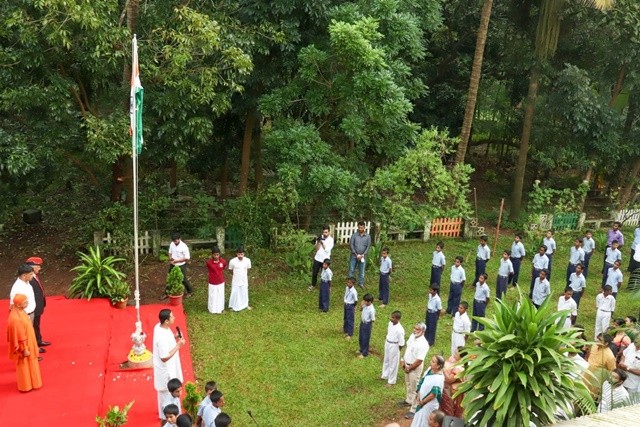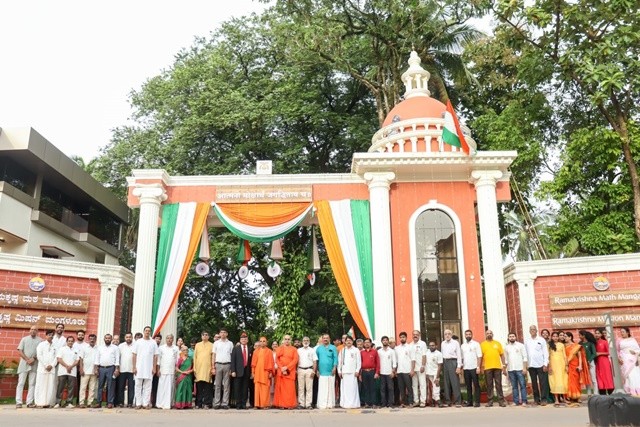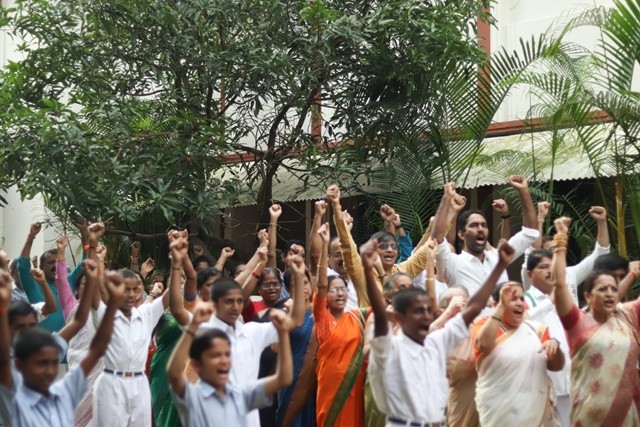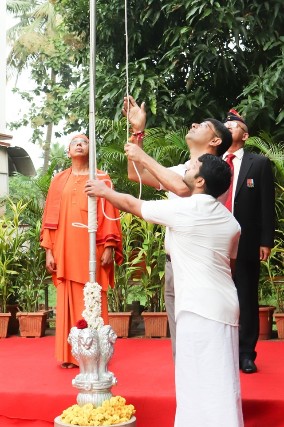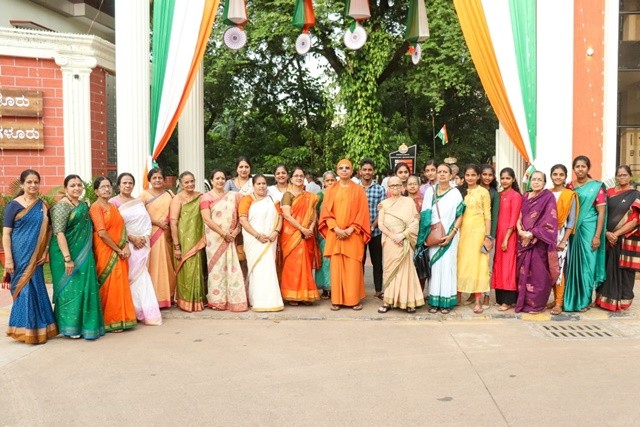 Capt. Ganesh Karnik speaking on the momentous occasion gave a clarion call to abandon narrow mindedness and mindset of prejudice of caste, creed and politics and stand united with patriotism to take India to its golden glory by the turn of Centenary year of Indian Independence.
Pujya Swami Jitakamanandaji addressing the participants focussed Swami Vivekananda's message and reminded us about our responsibilities to preserve peace, prosperity and integrity of our motherland.
Pujya Ekagmyanandaji while proposing vote of thanks appealed the participants that the occasion of Independence Day be a celebration of not one day; but a permanent duty to behave with a sense of patriotic responsibilities towards the motherland.
The students residing in Ramakrishna Ashram who organised this auspicious event sang in chorus National Song ,Nationalistic Song and National Anthem.