M'lore: Negligence towards Malaria: DC expresses dissatisfaction on civic body
By Joshwa Cryston

Bellevision Media Network


Mangalore, 10 Jul 2014 : The Dakshina Kannada district Deputy Commissioner A B Ibrahim expressed dissatisfaction over underperformance of civic body in collecting reports on malaria cases from different hospitals in its jurisdiction.
DC Ibrahim was addressing the gathering of civic authorities, medical practitioners and health concerned general public here on Wednesday July 9.
Dr Shrinivas Kakkilya said, 'The malaria has crossed the city limits, despite this health officials are slow to take action in this regard. The Hospitals are doing their duty. The hospitals are providing the reports to the officials but the civic officials have failed to collect the report which is really agonizing. Malaria control action Ccommittee should take action to prevent and curb malaria.'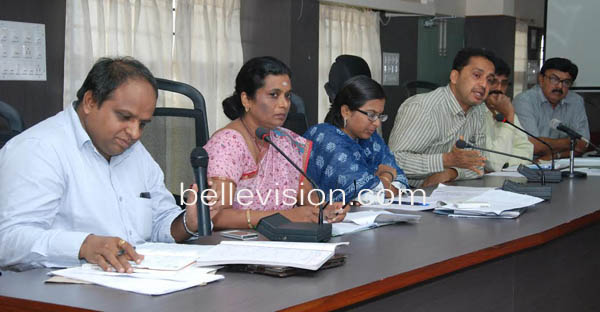 Activist Suresh Shetty pointed out at the increase in malaria cases in the city. He said, 'In spite of the several meetings organized by the district administration, civic authorities including health officials have completely failed to prevent malaria. The construction sites with no basic amenities for migrant laborers provide ideal spot for mosquito breeding,' said Suresh.
DC Ibrahim instructed municipal commissioner to streamline the healthcare services in curbing malaria.
ZP CEO Tulasi Maddineni, district medical officer (DMO) Dr Rajeshwari Devi District Medical Officer, district malaria control officer Dr Arun Kumar, municipal commissioner Ajith Kumar Hegde were present.