Malpe Fishing Port 3rd Phase completes in 2014
By Snehalatha, Udupi

Bellevision Media Network


Malpe, 05 September 2012: The 3rd phase expansion project construction work of Malpe all season fishing port shall be completed in 2014, said Port Minister Kota Srinivasa Poojary. He visited all the fishing ports of Dakshina Kannada and Udupi districts and inspected the development construction works on Tuesday.
With the total grants of rupees 37.15 crores from the central government and state government, the 3rd phase construction work of Malpe is in progress. In the 1st and 2nd phase of the project a provision has been made for 1,000 boats. Now with the additional 500 boats in this phase, the total capacity will be for 1,500 boats. Rupees 5.50 crores has been allotted for the de-sludging works of this port. The tender will be called and very soon the work will start, said the minister.
In Mangalore fishing port's 3rd phase project work is in progress with a cost of rupees 57.60 crores. So far here there is provision for 250 boats and once the project is completed the capacity will be increased to 1,200 boats, said the Port Minister.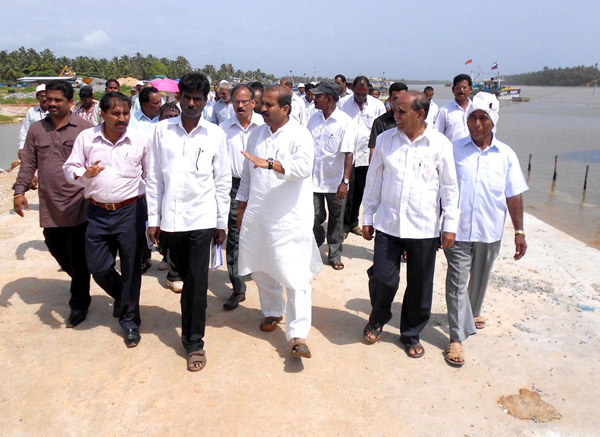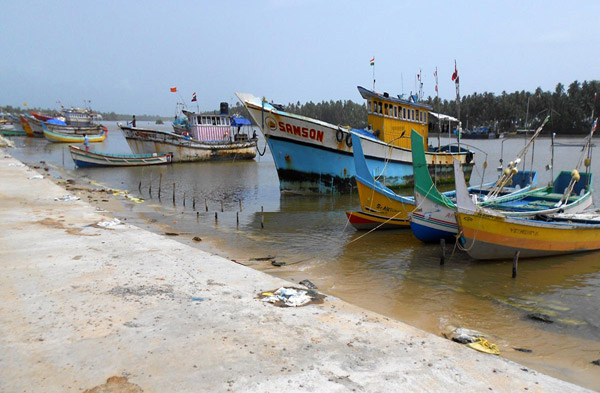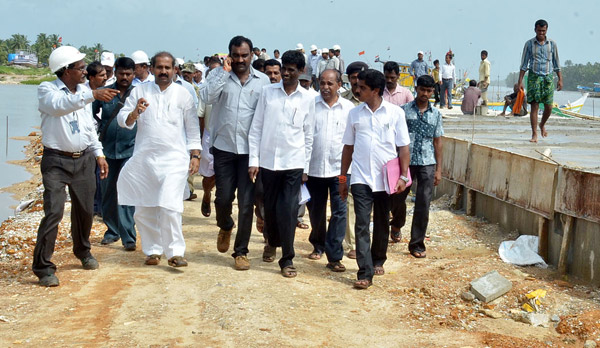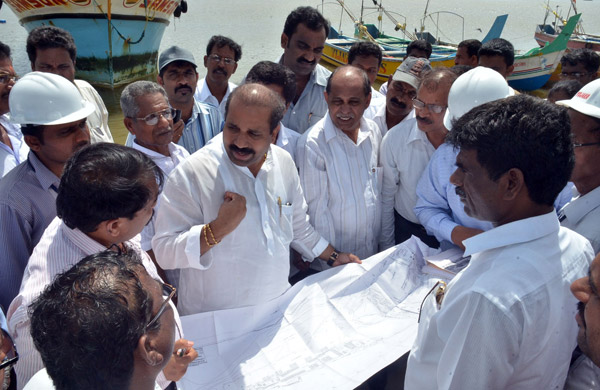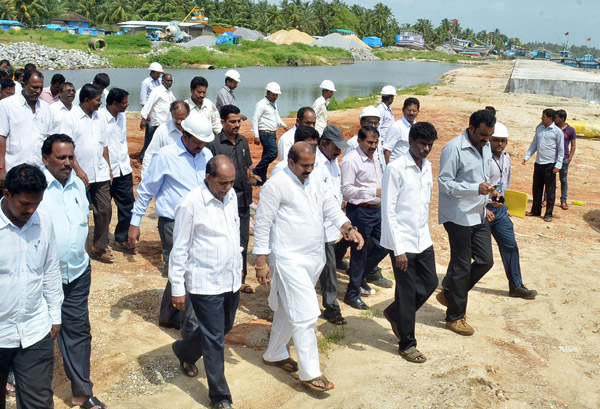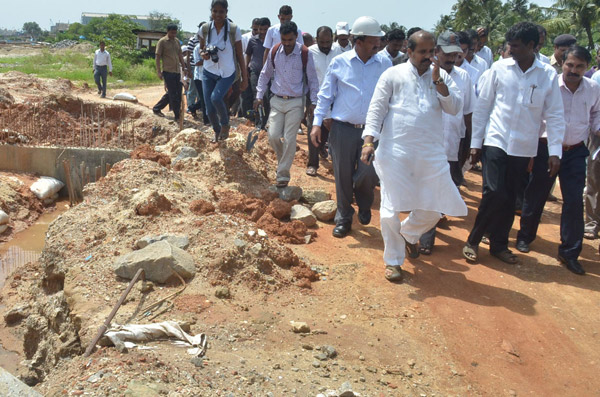 In Hejamadi port near Udupi the project is prepared for the construction of Jetty with a estimated cost of rupees 60 crores and for that the state government has released rupees 30 croroes. Here also de-sludging work with a cost of rupees 3.40 crores is in progress, he said.
Similarly the project plan is ready for the development of Hangarakatte, Kodibengre, Kodikanyana ports. All these projects will be completed by 2015, he assured.
On this occasion along with the minister, Udupi MLA K. Raghupathi Bhat, Fish Marketing Federation President Yashpal Suvarna, Leaders of Fishermen; Hiriyanna Kidiyoor, Gundu Amin, Ramachandra Kunder, Narayana Karkera, Port Project Officer V.K. Shetty, Construction Engineer Rathod, Assistant Director Suresh Kumar and Fishing Department Assistant Director Anjanadevi were present.