Rev. Fr Vijay Lobo honored with prestigious 'DK District Best Teacher Award'
By P. Archibald Furtado

Bellevision Media Network


Udupi, 22 Sep 2023: In a well-deserved recognition of his exceptional dedication and commitment to education, Reverend Father Vijay Lobo of Barkur has been conferred with the prestigious 'DK District Best Teacher Award.' Currently serving as the Principal of Anugraha Pre University College in Ujjire, Fr Vijay Lobo has left an indelible mark as an outstanding teacher, administrator, and principal during his impressive tenure at Milagres PU College in Kallianpur and St. Philomena PU College in Puttur for over a remarkable 11 years.
Hailing from the humble village of Hosala in Barkur, Rev. Fr Vijay Lobo is the son of the late William Lobo and Mary Lobo. He also shares his familial commitment to education with his younger brother, Rev. Fr Vishal Lobo, who serves in the Diocese of Udupi and his sister, Dr. Sr. Vinisha Lobo, who holds the esteemed position of Headmistress at Jerossa High School in Jeppu, Mangalore.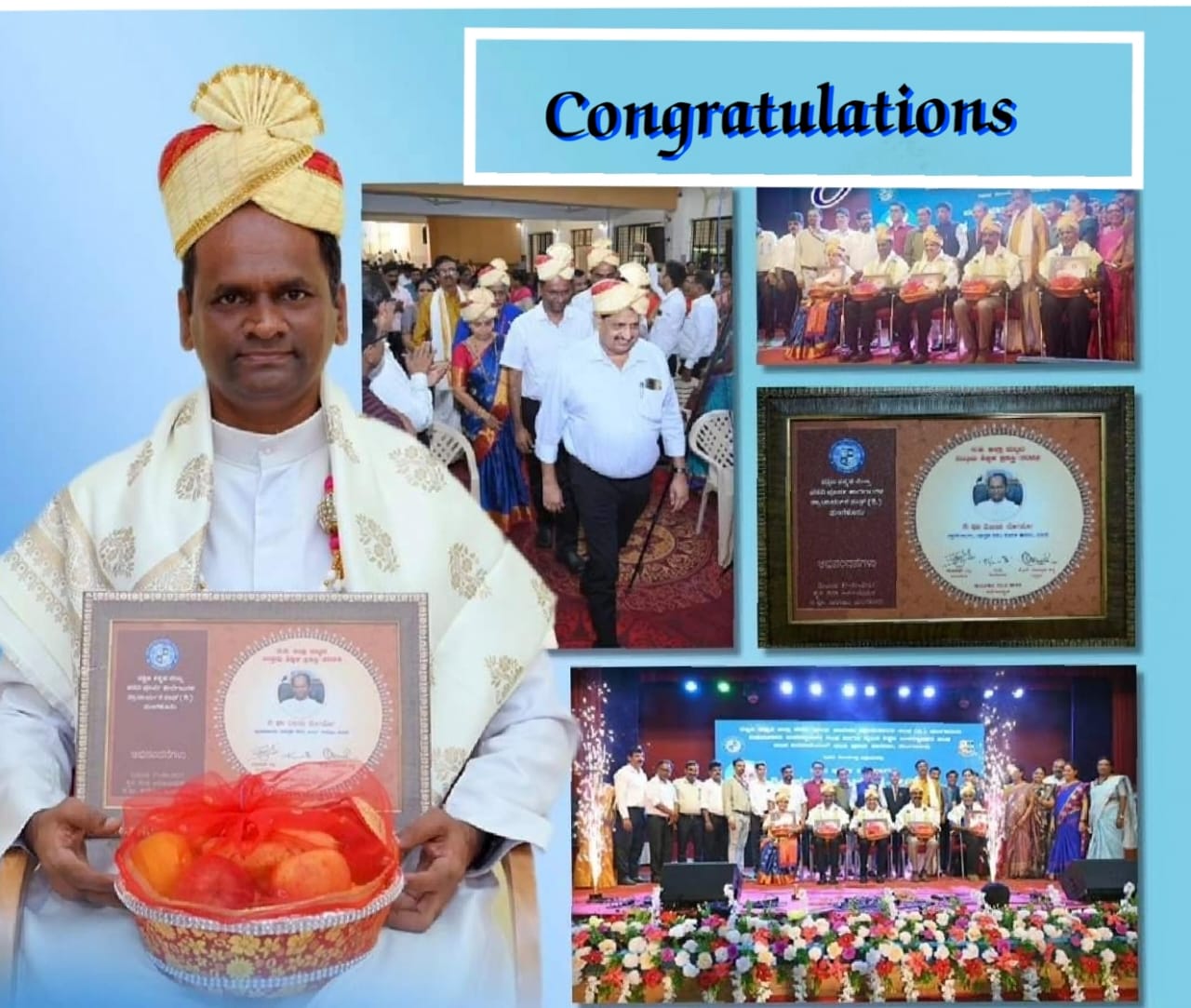 A brilliant student and a consistent rank holder throughout his academic journey, Fr Vijay has seamlessly transitioned into the role of a dedicated teacher. He is widely known for his unwavering commitment to discipline, his soft-spoken demeanor, and his remarkable ability to remain calm in any given circumstance. Moreover, he is recognized as a patient listener, not only to his students but also to parents. His leadership is marked by a collective team spirit that has significantly contributed to the success and growth of the institutions he has been a part of.
The community of Barkur, along with Team barkuronline.com extends its heartfelt congratulations to Rev. Fr Vijay Lobo on this momentous occasion. They convey their best wishes for his continued success in his noble mission of teaching, accompanied by good health and happiness. Fr Vijay Lobo's passion for education and his exceptional contributions to the field have undoubtedly enriched the lives of countless students and the entire community.