Kanara Cultural Association Felicitates Bishop Deepak Valerian Tauro & Arch Bishop Vincent M Concess
Bellevision Media Network


New Delhi, 18 Aug 2022: On 13th August 2022, Kanara Cultural Association, Delhi, felicitated Auxiliary Bishop Rev. Deepak Valerian Tauro and celebrated the 60th anniversary of the ordination of Arch Bishop Emirate Most Rev. Vincent M Concessao. The mass was held at Good Shepherd Church, Haus Khas followed by a colourful cultural programme at Sahodaya Sr. Sec. School Hall.
The Chief guest, Auxiliary Bishop Rev. Deepak Tauro was welcomed with great zest by Mr. Pius Monteiro, the President of KCA, along with the other executives and distinguished guests. Mr. Arun Veigas, the Executive of KCA, gave the Bishop a warm welcome on behalf of KCA which was followed by a brief introduction of the Bishop given by Fr. Anthony, the Spiritual Director of KCA. His grace Rev. Deepak Tauro celebrated the mass in Konkani along with Vicar General Rev. Fr. Vincent D'Souza and eight other priests with Fr. Anil D'Almeida giving a wonderful sermon.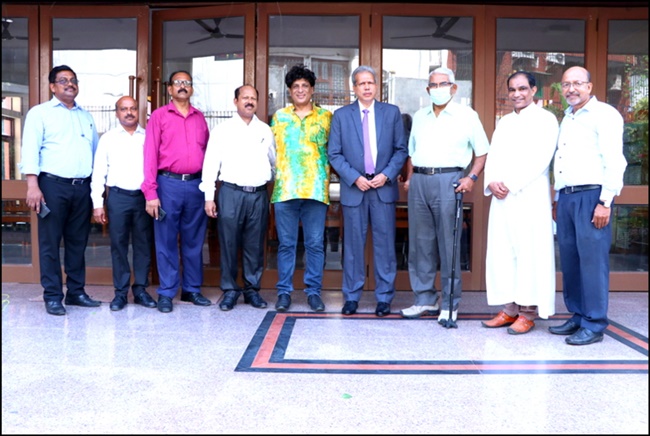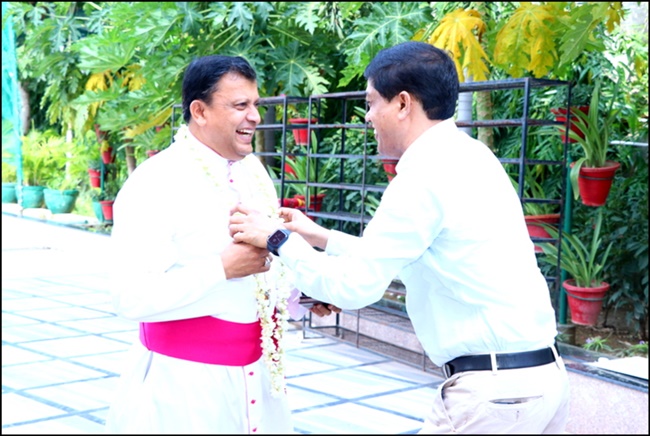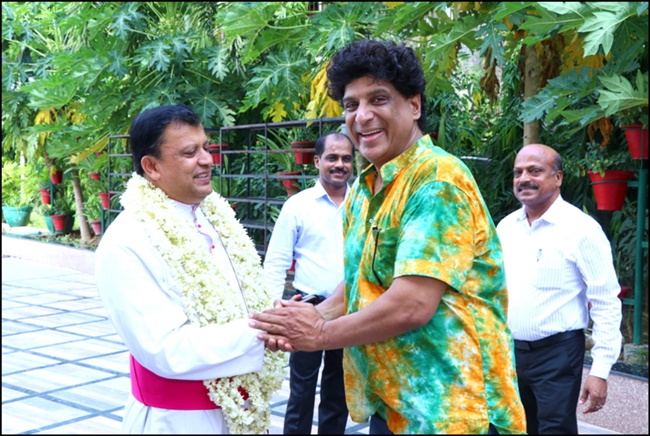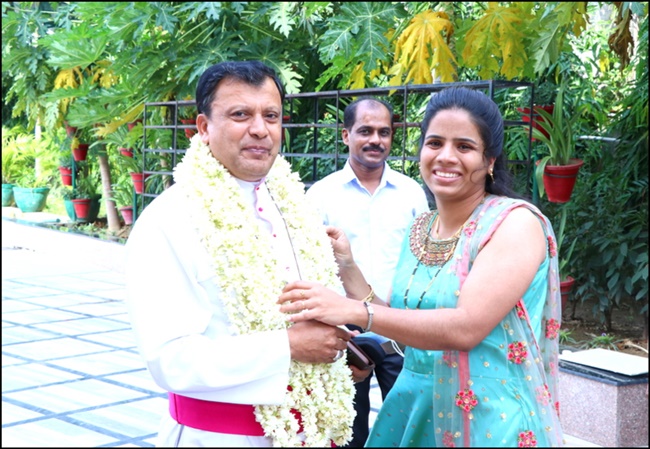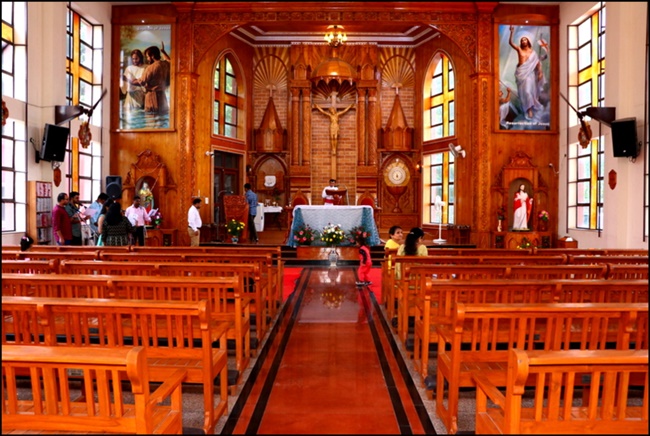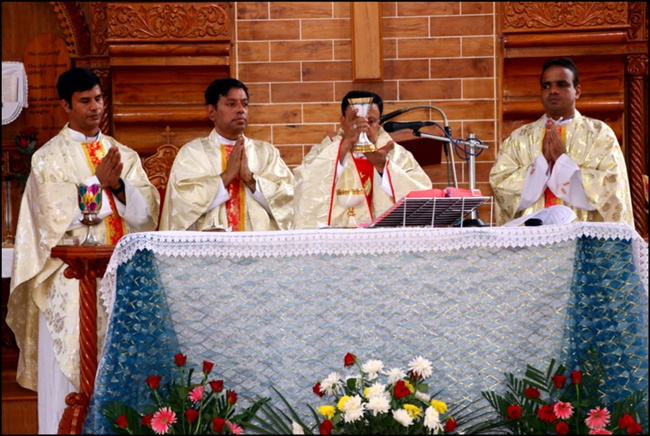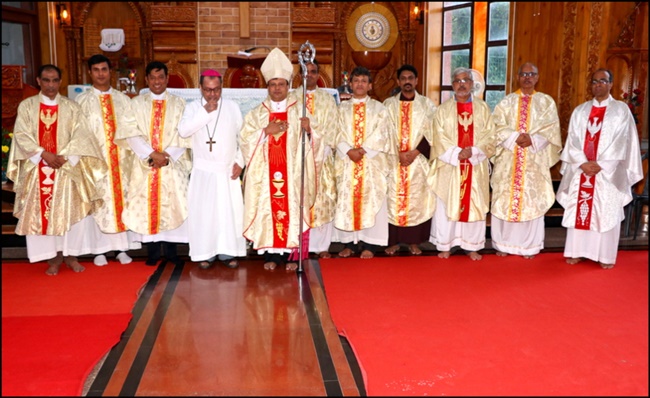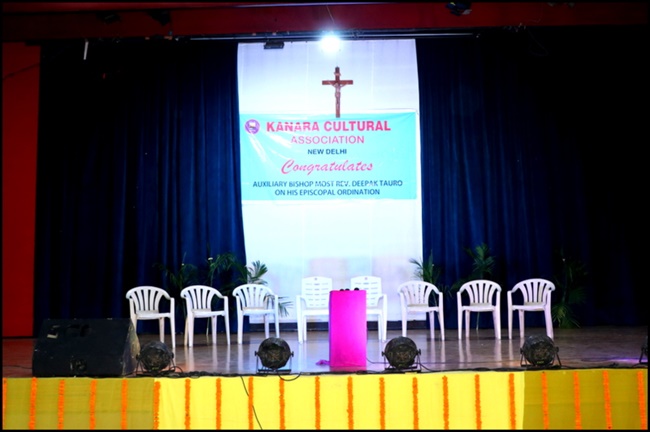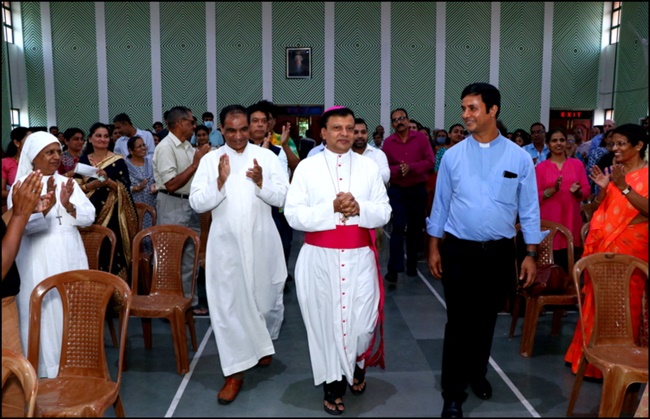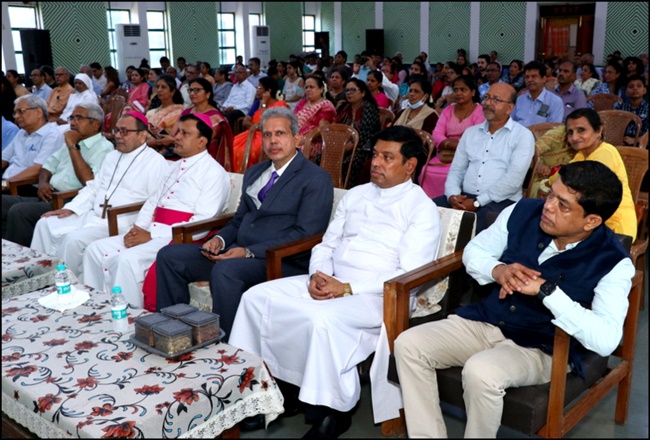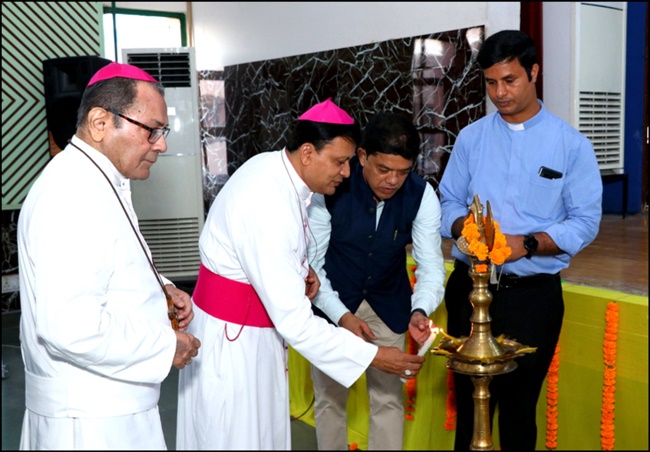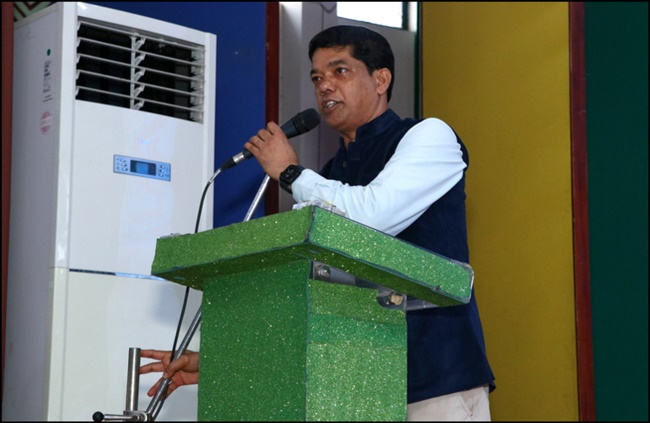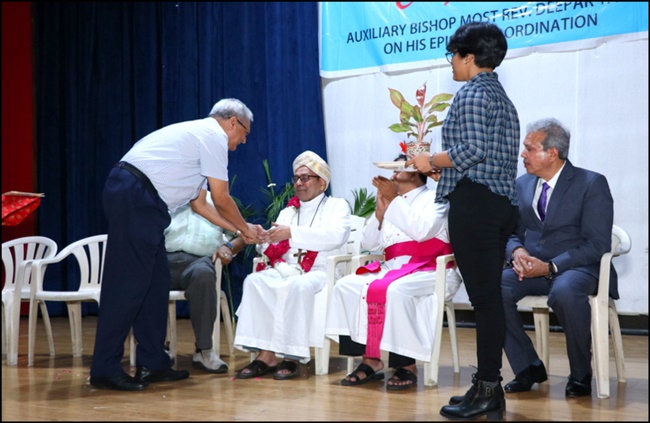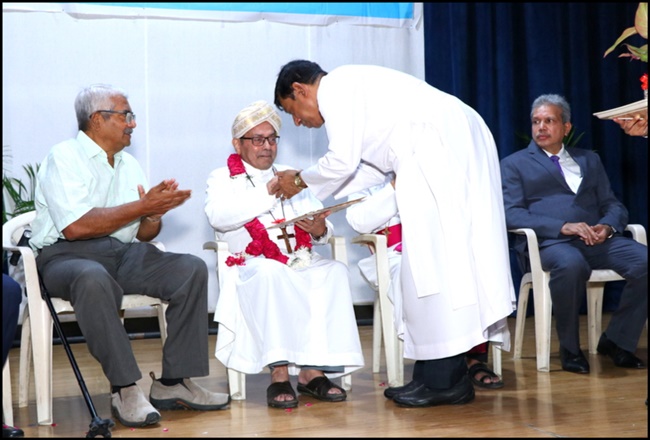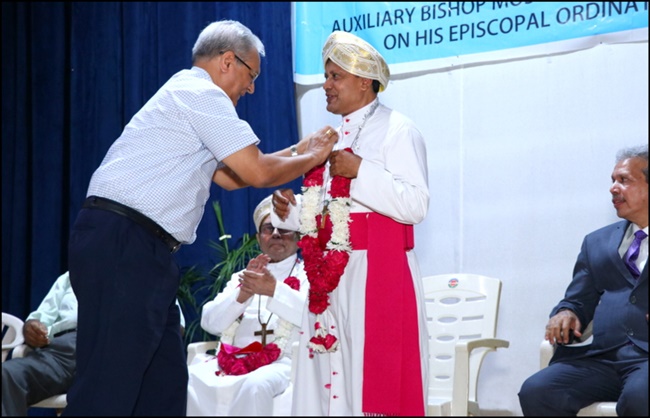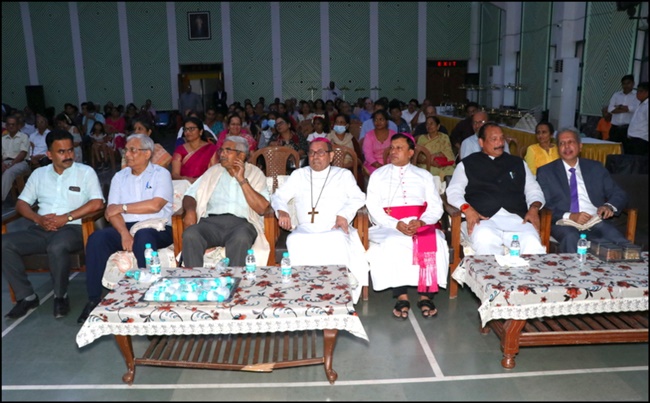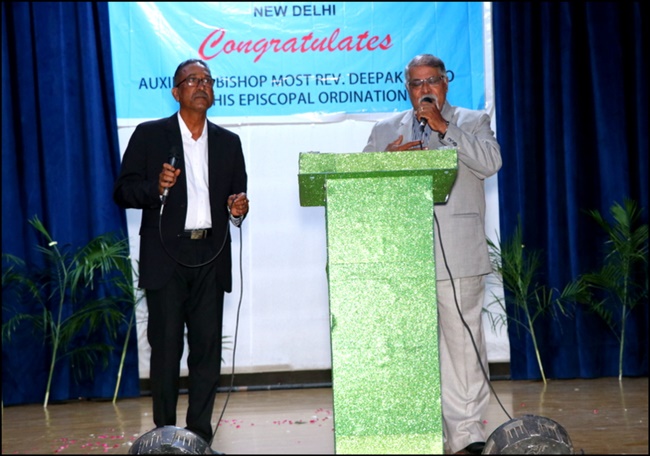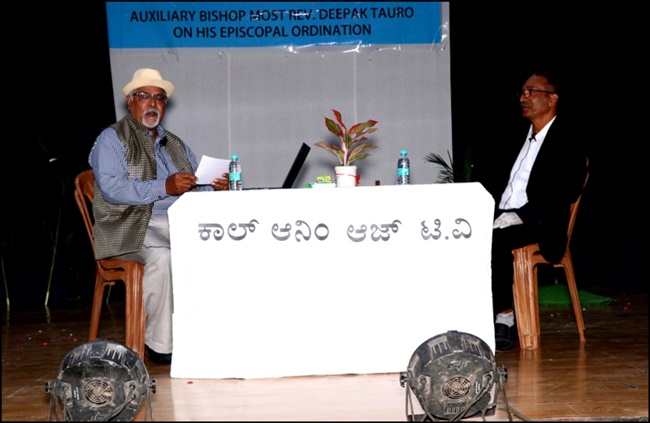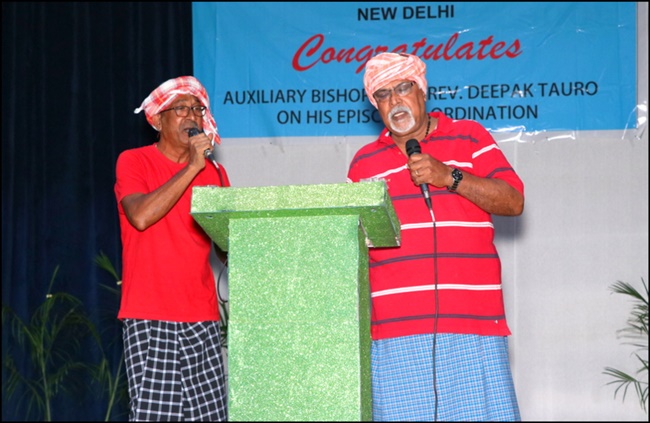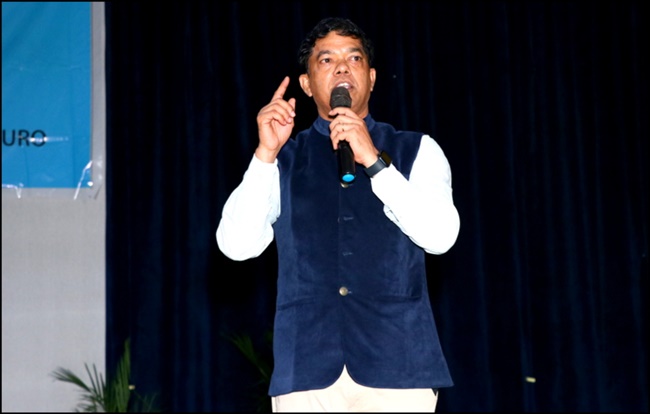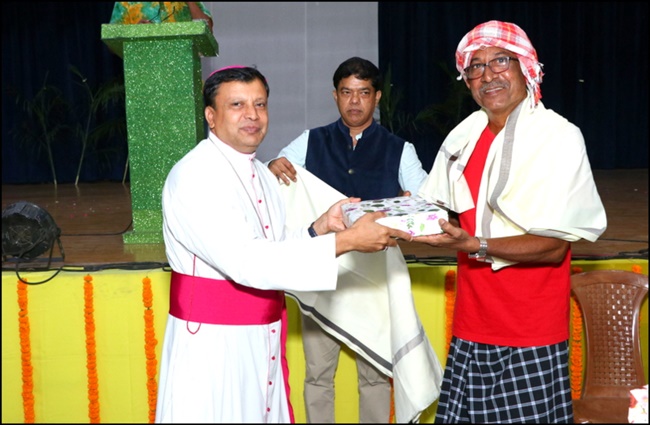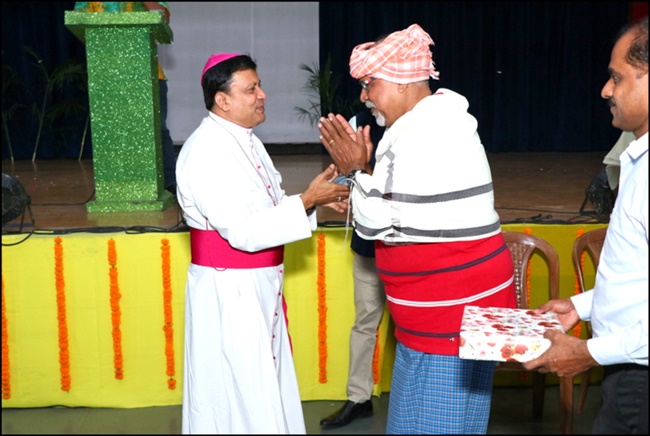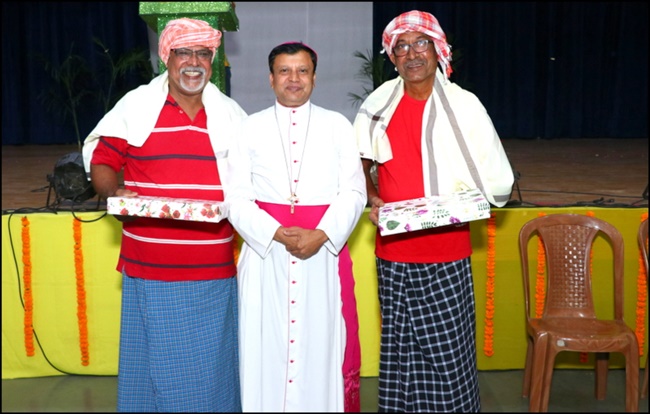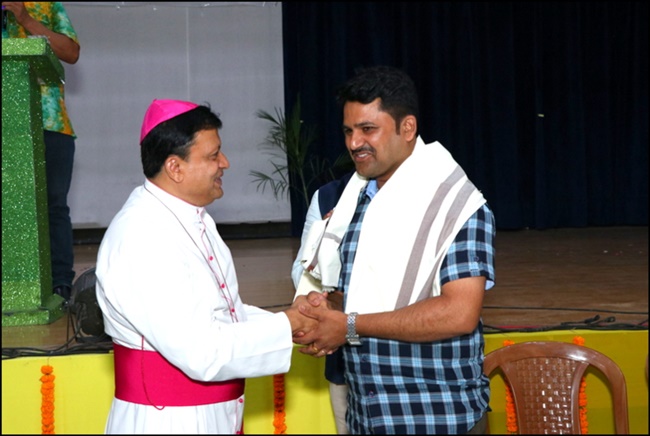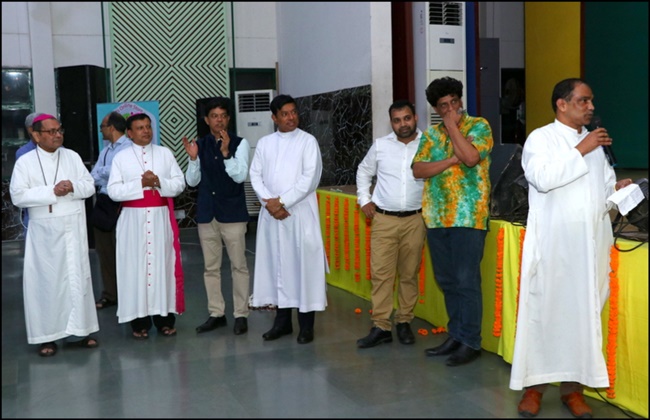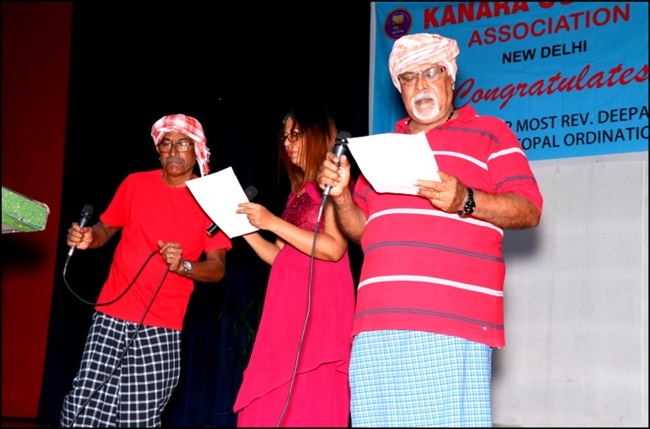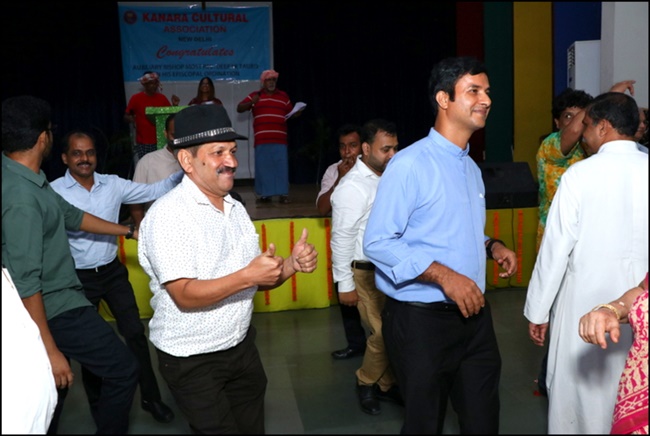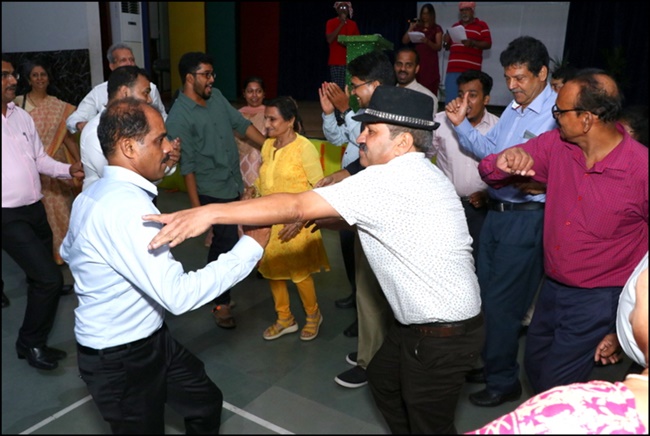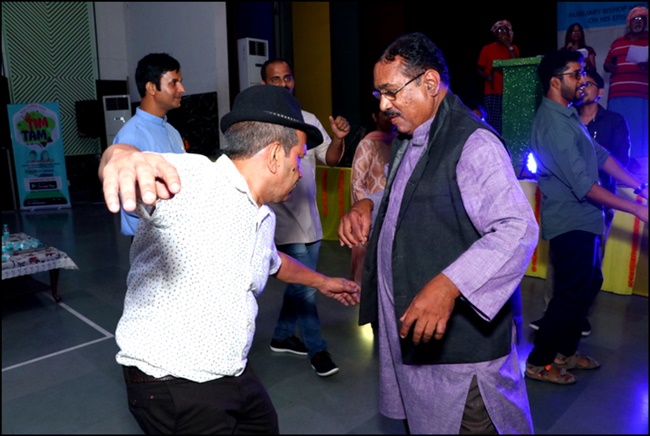 With traditional music all guests were welcomed to the auditorium. Auxiliary Bishop Rev. Deepak Tauro, Arch Bishop Emeritus Rev. Vincent Concessao, Fr. Anthony, Mr. Pius Monteiro, Mr. Maxell Pereira, former joint Police Commissioner Delhi, Mr Joslyn Martin Ex-Vice President of KCA, and Mr Ronald D'Souza, Executive Director of Shri Ram capital fund, lit the lamp to signify the commencement of the auspicious event. This was accompanied by a soulful song by a group of young seminarians. The President, Mr. Pius Monteiro formally introduced and welcomed each guest, after which Mrs. Ida Rodrigues informed the audience about the life and achievements of Bishop Deepak.
Both the Bishops were felicitated by KCA with peta or turban a Karnataka tradition to honour the guests, garland & flower pot by KCA.
Auxiliary Bishop Rev. Deepak Tauro was then called upon the stage to address the gathering. He expressed his happiness over getting to celebrate his first Konkani mass in Delhi. He appreciated the way KCA works for unity in families and brings back nostalgic childhood memories. He shared his motivation behind becoming a priest and his family support.
Mr. Melvin Lobo & Mrs Merlin Frank welcomed famous music duo, Ronald and Ronald from Mangalore who left no stone unturned in entertaining the crowd with their skits and songs. The evening was made even more exciting with Baila songs with many people taking to the dance floor.
Programme ended with vote of thanks by Fr. Vincent Crasta where he expressed his gratitude to each and every person who made this a successful event.