Operation Jackfruit - Article by Dr Shivakumar Magada
By Dr Shivakumar Magada

Bellevision Media Network


Mangaluru, 14 Jul 2016: Here is an article on Jack fruit - the king of fruits by Dr Shivakumar Magada, Professor of Aquatic Biology, Department of Aquatic Environment Management, KVAFSU, College of Fisheries, Mangaluru.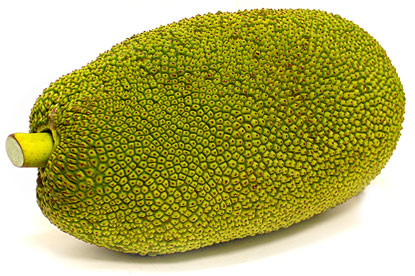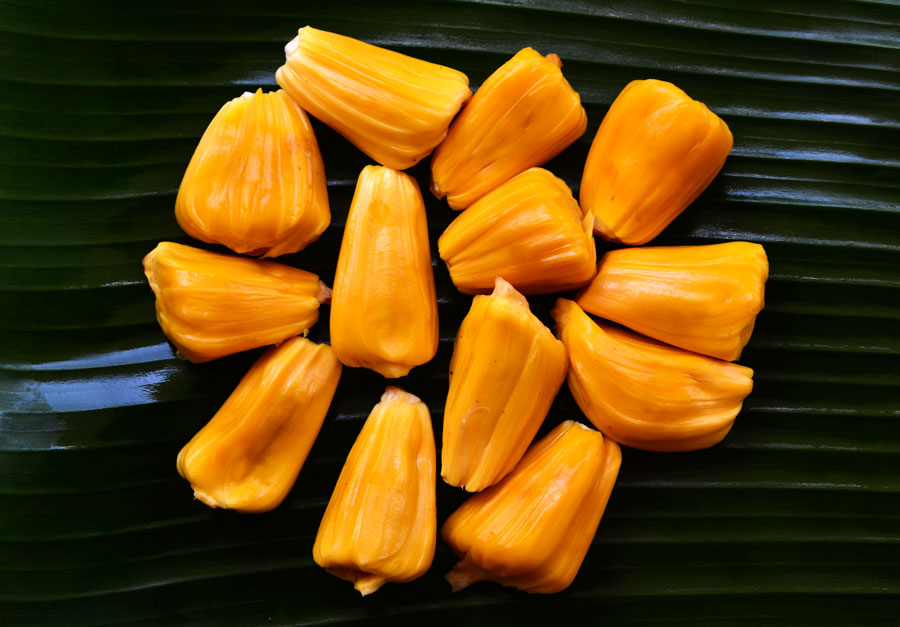 There was a time when minor millets, jackfruit, bamboo shoot etc were considered as poor man's foods. All poor man's foods were healthy, cheap and locally available. Even in foods, preference was given to color and looks. Realization came at the cost of health. All the poor man's foods are becoming rich man's healthy diet. Jackfruit is one such poor's food gaining attention vibrantly. Back and back, jackfruit melas are organized in many parts of the country. It is increasing trend in coastal districts of Karnataka. No doubt, these awareness programs will support jackfruit growing farmers.
About Jackfruit Tree

Jack tree (Artocarpus heterophyllus) is wild plant usually grown in arid and semi arid elevated region with sandy loam soils. Jackfruit is the largest known tree borne fruit. Even a small jackfruit weighs 5-7 kg. Native to the Indo-Malaysian region, this species now grows throughout tropical regions of the world. The largest fruits may reach nearly 3 feet (0.9 m) in length and weigh up to 75 pounds (34 kg). Tamil Nadu, West Bengal, Kerala, Assam, Uttar Pradesh, Odissa and Bihar are the major jackfruit producing states in India. A single tree can give 100-200 fruits in a year. The jackfruit has played a significant role in Indian agriculture for centuries. Archaeological findings in India have revealed that jackfruit was cultivated in India 3000 to 6000 years ago. It has also been widely cultivated in south East Asia. The jackfruit also provides a potential solution to countries facing problems with food security.
Cultivation of Jackfruit

The perennial fruit does not require replanting, nor does it require much care, unlike other crops such as wheat or corn. It starts yielding after 3-4 years of planting. Jackfruit tree is resistant to pest and disease and tolerate high temperatures. Its wood also has a place in spiritual world as well as good timber value. The jackfruit trees grow well in drainable soils with 6-7.5 pH and having good slope. During June to September, grafted jackfruit plants are planted in 1 m3 pits by 6 m distance from plant to plant. Up to three years top dressing is required using farm yard manure about 10-12 kg/plant. It's a good source carbohydrates, fiber and minerals. It is believed to have the following health benefits:

 Improves immune system
 Controls blood pressure
 Good for eye and skin
 Cancer resistance
 Controls asthma
 Maintains healthy thyroid
 Helps in strengthening the bones
 Boosts energy and prevents from anemia
Top five jackfruit producing countries are as follows:

India 1.4 million tonnes (mt)
Bangladesh 0.92 mt
Thailand 0.39 mt
Indonesia 0.34 mt
Nepal 0.09 mt
During onset of monsoon, in most of the coffee and areca estates, people do not bother to harvest jackfruit. The main reason is high cost of labour and transportation cost. Though there is good demand, since there is no organized network and markets for jack, they are left in the trees. In East Coast, May-June is the right season for jackfruit. Later due to heavy rains, fruits absorb water orally as well as systemically and the sucrose content reduces. Later, the stalks decompose and fruit will fall down. It is estimated that 2-3 lakh tones of jackfruit is wasted due to poor marketing linkages.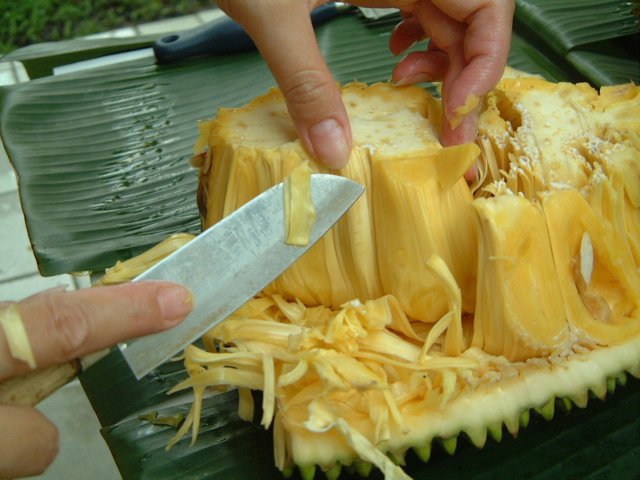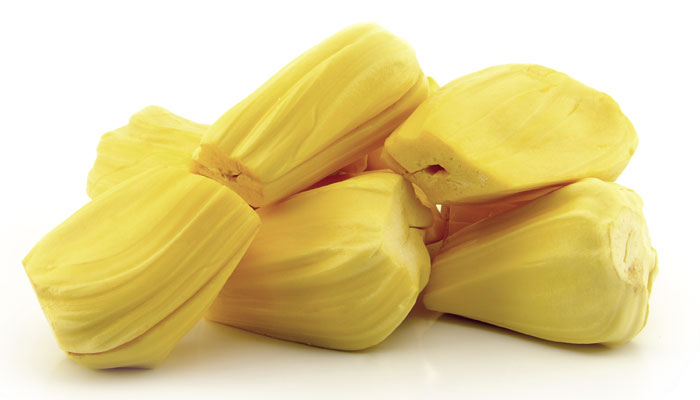 Operation Jackfruit

Majority of the today's population requires ready to eat or ready cook products. The complexity of jackfruit dressing keeps the people away in eating it. People are ready to buy kiwi fruit or American apple since they are given in attractive manner. But jackfruit, despite its huge potential, remains underexploited as a food crop in India, where it originated. That is beginning to change, however, with a growing number of researchers looking for alternatives.
In India, rather than expanding jackfruit grown area, people must concentrate on development of products and by products and marketing. When arils of pomegranate which are highly perishable are exported across the borders, definitely a solid jackfruit can be handled efficiently. While dressing jack, we get about 70% of waste after dressing the fruit. This is an excellent food for castles. It can be chopped and used directly or used for silage.
Researchers say jackfruit – a large ungainly fruit grown across south and south-east Asia could be a replacement for wheat, corn and other staple crops under threat from climate change. The World Bank and United Nations warned recently stated that rising temperatures and unpredictable rainfall had already reduced yields of wheat and corn, and could lead to food wars within the decade and jackfruit could help provide the solution.
Nutritional status of Jackfruit

The pulp of jackfruit is composed of 74% water, 23% carbohydrates, 2% Protein, and 0.5-1% fat. In a 100 gram portion, raw jackfruit provides 95 calories and is a rich source (20% or more of the daily value DV) of vitamin B6 (25% DV). It contains moderate levels (10-19% DV) of vitamin C and potassium, with no other nutrients in significant content. For detailed composition see the table.
Composition of ripe jackfruit (100 g edible portion)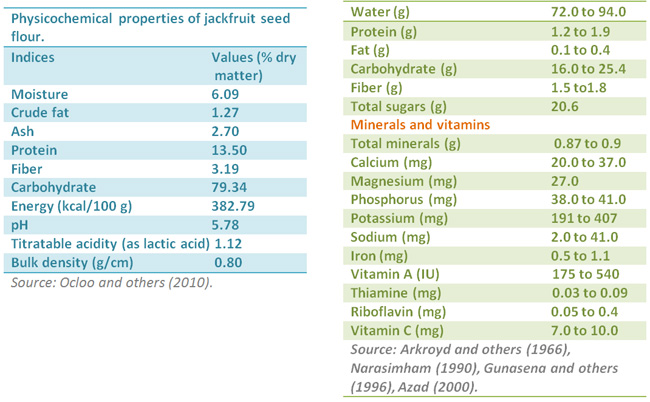 There are more than 100 varieties of jackfruit species and the proximate composition vary from species to species, by season, age of the fruit, region etc. Some varieties are good for vegetable purpose and some are good for production of value added products. Most of the varieties are good for table fruit purpose.
Jackfruit by-products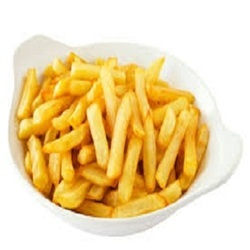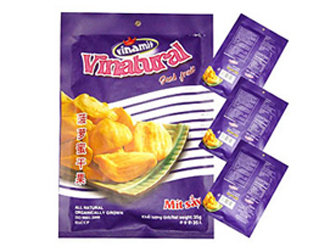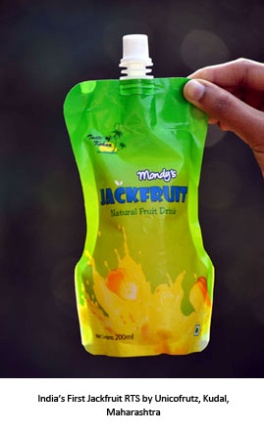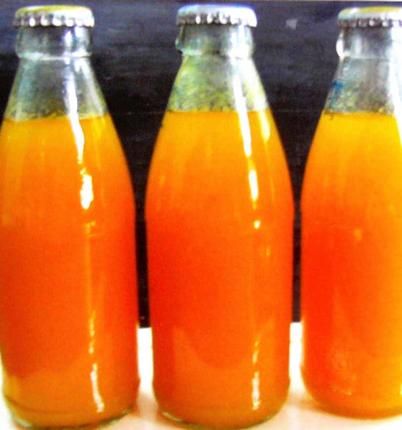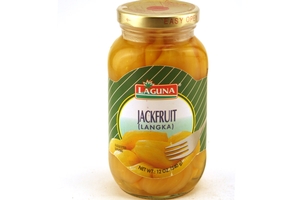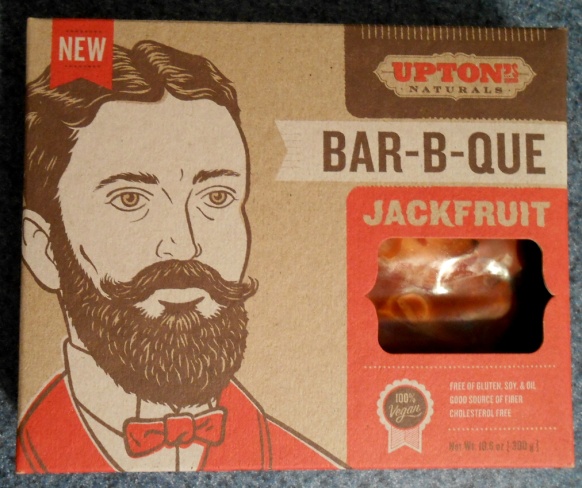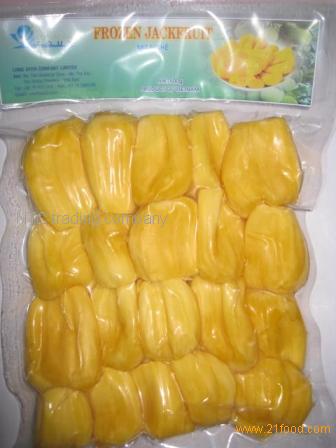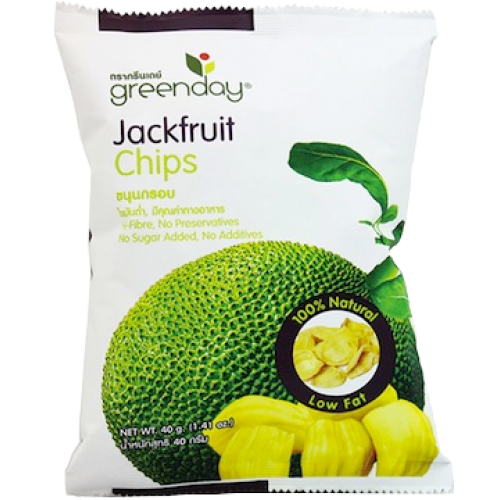 In India traditionally many products are made out of jackfruit. With advancement in food and nutrition research, now there many commercial products are available in the markets. Traditional foods are chips, wafers, kadubu-a type sweet made of jack. Now we get jams, jellies, ice creams made out of jackfruit. Jam, jelly, syrup, dry and frozen jackfruits, Jackfruit Kabab, Jafi-Jackfruit coffee, Bar-B-Que Jack are the recently added products.
Disclaimer:
This article is a document compiled from established facts and personal experience of the author. The Karnataka Veterinary, Animal and Fisheries University, Bidar or any other institutions in India and abroad are not responsible for the content, data or opinions in this article. Farmers and entrepreneurs are advised to take author's and other experts' opinion before implementing any of the projects related to jackfruit.
Contact Author: 09945783906/ shivakumarmagada@gmail.com