Bunts warns the government to fulfil their demands prior to the elections
By Richard D'Souza

Bellevision Media Network


Udupi, 08 Mar 2023: The Bunts Community warned the government that if their much needed demands were not fulfilled, the Bunts community not looking back to contest in 20 legislative assembly seats in forthcoming election.
Addressing a press meet at Pathrika Bhavan here on Tuesday, March 07, Indrali Jayakar Shetty, Bunts Community Okkoota Secretary and Hon President of Udupi Bunts Association the state government not fulfilled their important demand of establishment of Corporation and demand of adding backward reservation of bunts to 2A from 3B category. These two demands have been demanded from the government for several years. Even though we have Bunts MPs, MLAs and Political chiefs from various states and cities of the country, only they promised us to provide us the two important demands. But we didn't get our demands.
Indrali Jayakar Shetty said that even the present government is at the end of their power in the state; they kept silent on our demands which resulted in the Bunts community of middle and poor in distress. There should not be the misconception that bunts are rich and hold assets. There are more than 30 lakh bunts from Kasargod to Byndoor in undivided district of Dakshina Kannada. Only 10% Bunts could be rich, however, nearly 90% bunts are middle to poor sections who indulged in cultivation and other small occupations. After the Land Development Act, larger Bunts lost their agricultural land. These losers left the native and settled in other places for their livelihood. They succeeded with their efforts, but not from government aid, he said.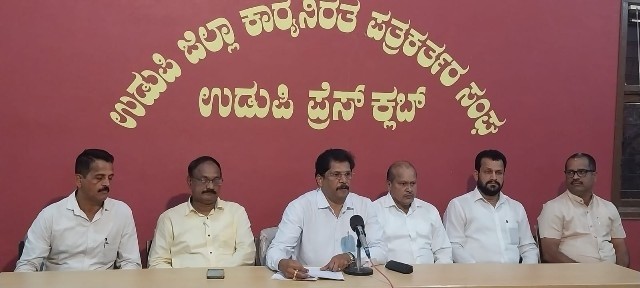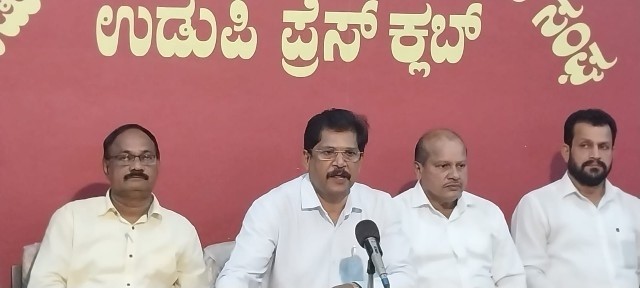 Shetty said that Bunts communities also are the citizens of the country who also have their desires. Other backward communities are filled with Corporations which we do not go for in comparison. However, we should also need to fulfill our demands, he said.
As far as politics is concerned, the power of Bunts is well known in politics to all. But, when they use Bunts tools, they are looking back and forth. However, if anyone finds the weakness of Bunts strength by the political parties, we are forced to show our strength in at least 20 constituencies in the election. Due to lack of reservation for Bunts children, the talented Bunts children are not able to find suitable jobs. Hence, there shall be our demand for the establishment of Bunts Corporation.
Indrali Jayakar Shetty said that if our demands are not met, under the leadership of International Bunts Associations' Okkoota President Ikala Harish Shetty, the Bunts communities at large are ready to fight to pressurize to meet our demands.
Suresh Shetty Vice President of Udupi Bunts Association, Mohan Shetty Moodunidamboor, Retd Professor K. Surendranath Shetty, Tonse Manohar Shetty of Thonse Zone Bunts Association, Shivaprasad Shetty of Kodavoor Bunts Association, Amith Kumar Shetty General Secretary of Udupi Bunts Association, Bunts leaders Krishna Kumar Shetty, Santhosh Shetty and others were present during the press meet.