'Let us Use Media With Responsibility' - Fr Royson Fernandes
Bellevision Media Network


Moodubelle, 12 Sep 2022: Delivering homily on Social Communication during three Masses, Saturday, 10 September at 4 pm, Sunday, 11 September at 7.30 am and 10 am, Fr Royson Fernandes, Editor of the Fortnightly newspaper of the Udupi Diocese, "Uzwaad", said that media as a means of mass communication and individual communication is beneficial to humankind if it is being used with great responsibility.
Narrating all the aspects of media, Fr Royson traced the origin of communication in human society, development of mass media such as radio, television and cinema and during the last 40 years computers, internet and smartphones that has revolutionized the mass and individual communication.
During his homily, Fr Royson highlighted on the benefits and harmful effects of media. Fake news and how to deal with it and our responsibility. Teachings of the Church on media. How to use media responsibly and giving priority in building good relations physically rather than creating a virtual world.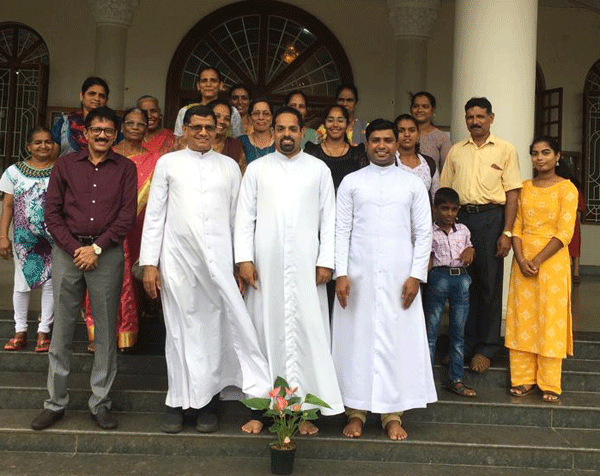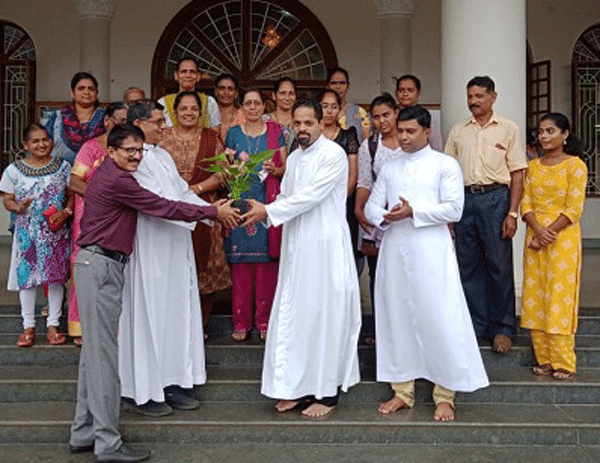 The homily by Fr Royson Fernandes was organized during the three masses by the Social Communication Commission under the convenorship of Victor D'Souza.
After the 10 am mass on Sunday, 11 September, Fr Royson Fernandes was briefly felicitated by Fr George D'Souza - Parish Priest of St. Lawrence Church, Moodubelle, Fr Pradeep Cardoza - Assistant Parish Priest, Victor D'Souza and the members of the Social Communication Commission by presenting him a sapling.