Mangaluru: CPI (M) leader Basavaraj urges to support leftists to save democracy
By Rons Bantwal

Bellevision Media Network


Mangaluru, 24 Nov 2021: CPI (M) convened 23rd Dakshina Kannada district Convention at a private ground, Gurpur – Kaikamba, here from Monday, November 22 to Tuesday, November 23.
CPI (M) Gurpur zonal secretary Sadasiv Das chaired the convention. The convention honorary chairperson CPI (M) veteran leader hoisted the party flag. CPI (M) Karnataka secretary U Basavaraj inaugurated the convention.
In his inaugural address, Basavaraj said, 'He is happy to address the convention in the hometown of P Ramachandra, veteran leader who has built the leftist party in the rural village,' he said.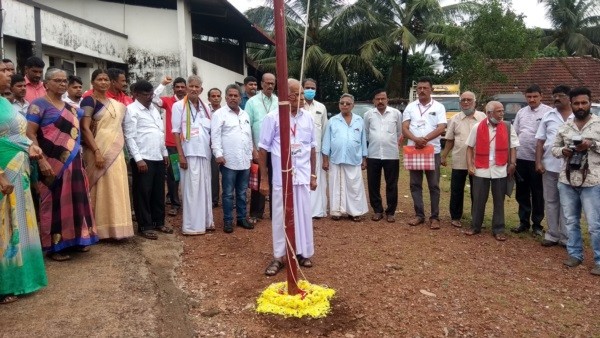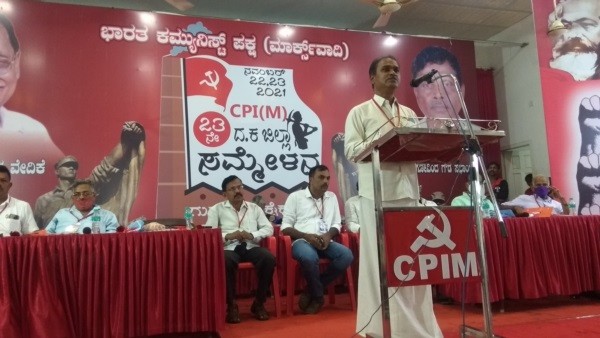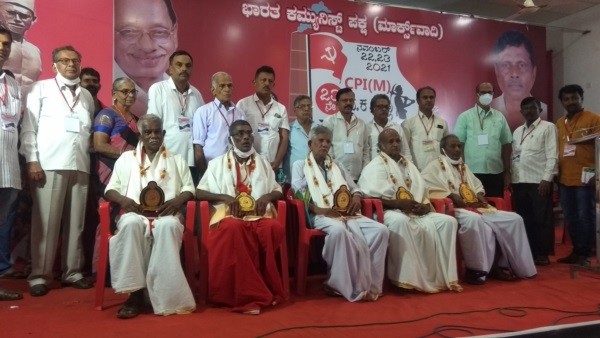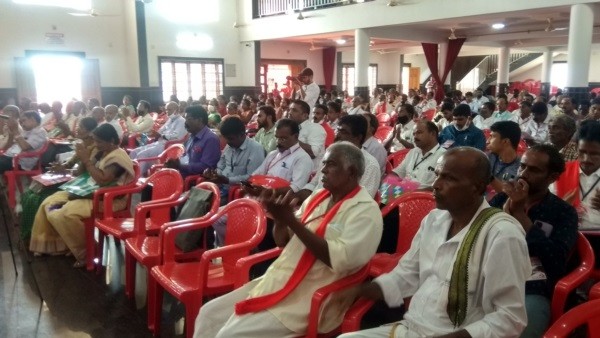 Basavaraj urged the gathering to strengthen the left-wing to protect the fragile democracy in the country. He appealed to the working class, oppressed, Dalits, farmers, minorities, untouchables and other labor class to get united in forming a third front that would teach a lesson to the ruling party which is in the grip of capitalists.
The sanctions imposed by developed/capitalists' nations are causing hardship to the working class. As a result, it has worsened the economic misery of people during Covid-19 pandemic. Karnataka has 65 percent of malnourished people, while out of 6 crore people only 1.20 crore families have BPL cards. As malnourishment is a serious issue, the Karnataka state administration has not introduced programmes in this regard. Instead, deprived the ordinary people of their ration, added Basavaraj.
He also alleged that the BJP led NDA union government has not come to the rescue of the poor during Covid-19 pandemic, thereby wasting precious time on helping the capitalists. The prices of essential commodities including fuel, LPG have skyrocketed. PSUs are privatized and bluffing about creating educational revolution, lashed at PM Modi.
The party comrades from Gurpur zone – Krishnappa Poojary, Gopal Moolya, Mundappa Poojary, Babu Poojary and Gangayya Amin were honored in strengthening the party.
The up-and-coming athlete Sandesh was also felicitated on the same occasion.
The convention reception committee president Munir Katipalla welcomed the gathering and delivered a preliminary address.
CPI (M) district secretary Vasant Achary, Karnataka central committee members K Shankar and Balakrishna Shetty, veteran leader K R Sriyan, district cabinet member Sunil Kumar Bajal, Yadav Shetty, Padmavati Shetty and Krishnappa Salian were present.
The young leader Manoj Vamanjoor compered the programme. Nonayya Gowda proposed vote of thanks.