Mangaluru: M R G Group donates Rs 5 lac to environmentalist Saalumara Timmakka
Bellevision Media Network


Mangaluru, 15 Nov 2021: M R G Group donated Rs 5 lac to Saalumara Timmakka, noted environmentalist and recipient of Padmasri Award 2019, in order to build a house for her.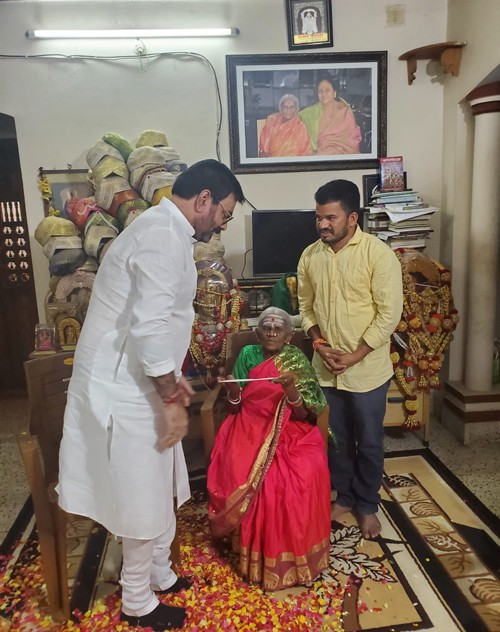 Timmakka has lovingly nurtured thousands of plants that have grown huge trees providing shades to birds and wild animals throughout her lifetime. Her devotion to greenery will be a time memorial.
M R G Group founder chairman K Prakash Shetty handed over the cheque to Saalumara Timmakka on the occasion.
Timmakka who has no basic education but has been world renowned for her environmental conservation.