Mangaluru: Free of cost cremation services at 11 crematoriums for Covid victims
Mangaluru, 13 May 2021: Cremation services of Covid-19 victims will be conducted free of cost at 11 crematoriums within Mangaluru city corporation limits.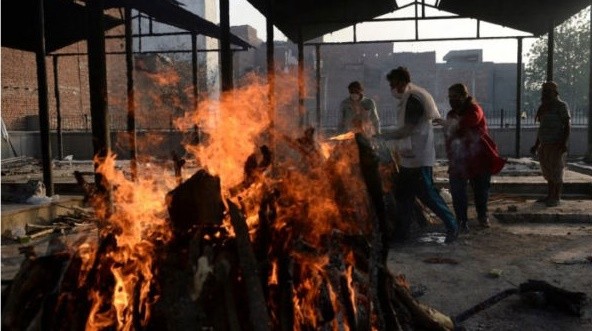 Informing about the same, MCC commissioner Akshy Sridhar said that the kin of the deceased can utilize the free cremation service at any of the 11 crematoriums in the city.
Crematoriums in Mangaluru are located at Boloor in Boloor yard, Kulai Krishnagara graveyard in Hosabettu ward, Surathkal graveyard in Iddya East ward, Kulur graveyard in Panjimogaru ward, Pachanady graveyard in Pachanady ward, Mugurody Gunakulapade graveyard in Kadri Padavu ward, Kadri graveyard in Kadri South ward, Shaktinagar graveyard in Padavu Central ward and Nandigudde graveyard in Attavar yard and Katipalla 8th block graveyard & third block graveyard in Katipalla North ward.