Dubai: Bellevision UAE bags the Little Flower Mukamar's Sadhan Puroskar Award
By Alphonse Mendonca

Pics by Wilson DSouza

Bellevision Media Network


Dubai, 28 Sep 2012: Bellevision Association baged the most prestigious Puraskar Award for the best association in U.A.E. The award was given away in a glittering ceremony during celebration of their 2nd anniversary and Sadhan Puroskar program staged at the India Club here on grand Friday.
The Parishioners of Mukamar gathered in large number for the grand ceremony which began at 12 noon. Godwin Corda former President of Little Flowers Mukamar welcomed the gathering and requested Rev. Fr. Victor D'Souza, Parish Priest of Mukamar Parish especially flown from Mangalore for the great occasion to invoke God's blessings on today's event.
Asha Correa entered the stage with a big bang and had audience awaked the audience and proceded with conducting the entire event. Hazar moila thavn Aileaum by Mukamar theme song sung beautifully by Mukamar Committee members. Followed by a beautiful dance by Jenica and Janisa and Renisha, Bollywood fusion dance by Samantha, Danica & Betina
Various spot games were conducted by Asha Correa and kept the audience active and engaged with the program.
Sadhan Puraskar an award for the best organization in U.A.E. was conducted by Dayan D'Souza of Mukamar. The award was selected among the 25 associations exists in U.A.E who cater to the various needs of their community members here in U.A.E and back home in Mangalore that includes charitable deed, educational assistance to under-previlaged children, needs of the patients, hospitalization, and financial assistance to the treatment of patients, Sports activities/tournaments, cultural activities and various community services. Estimated 25 associations were enrolled for this competition and three were finally were finalized for the prestigious award. The three finalist were USWAS Shirva, Bellevision and Famad Pernal. The prominent Konkani figure, writer Stan Ageira was the chief judge and he honoured for his didection to scruitize the report sent by all the associations. He was felicitated on the occasion.
During the Sadhan Puroskar award ceremony, the well-known personalities were invited on the stage during the Puraskar were Rev. Fr. Victor D;Souza (Parish Priest of Mukamar), Ms. Jean Colaso (Wife of Ronald Colaso),Melwin Rodrigues (Poet), Walter D'Souza Nandallike (Daijiworld), Walter D'Souza declared the winner of Sadhan Puraskar is Bellevision Association of Moodubelle Parish of Mangalore. The winners were recognized for Charity, sport events, Konkani Kavitha Fest (National Level) CD creation, volley-ball & Throw-ball tournament. The presidents of Bellevision Association namely Ronald D'Souza, Ronald Sabi D'Souza and Elias D'Souza were invited on the stage award was presented by Rev. Fr. Victor D'Souza, and cheque for Rs. 25,000 was presented by Ms. Jean Colaco.
The two runners up of the award winners USWAS Shirva and Famad Pernal leaders were also invited on the stage and were felicitated with Mementos, Citation and cash cheque of Rs. 10,000 each.
Also on the occasion Byndoor association which started before any organized existed in U.A.E i.e. 23 years ago were recognized and their leaders were felicitated with memento and citation.
Mewin Rodrigues spoke on the occasion and praised for Little Mukamar for they have recognized other associations. He cited the selfless service of the flowers to the numerous occasions. He said same way Little Flower of Mukamar rendered its services in a very big way and large organizations. Fr. Victor D'Souza also spoke on the occasion and praised Mukamar association for their kind support to various associations and recognizing them. He also thanked Mukamar for inviting for this grand occasion to be with them to celebrate the 2nd anniversary and Sadhan Puraskar.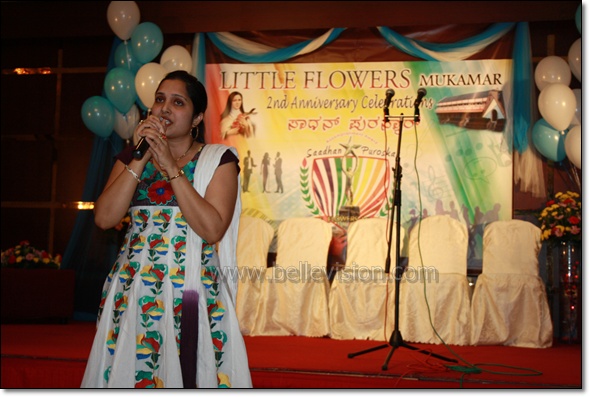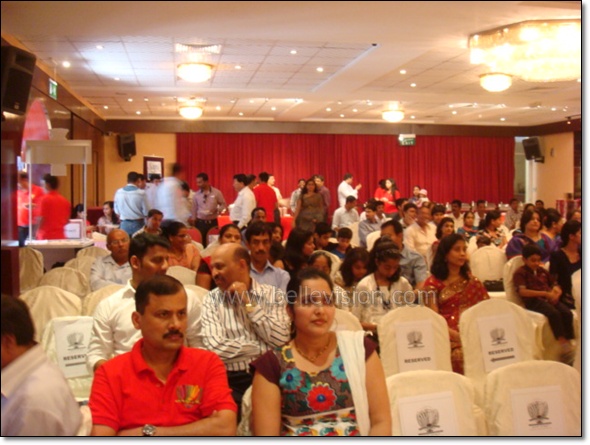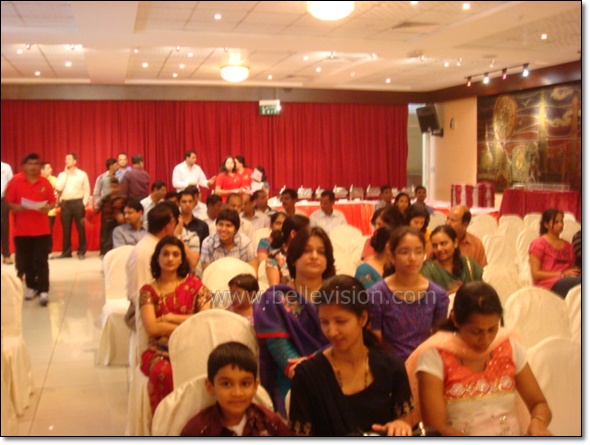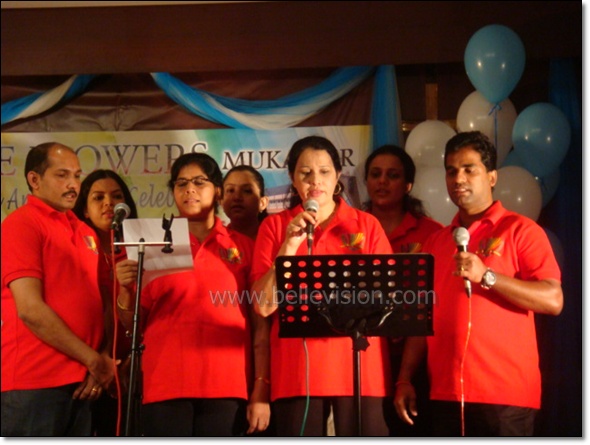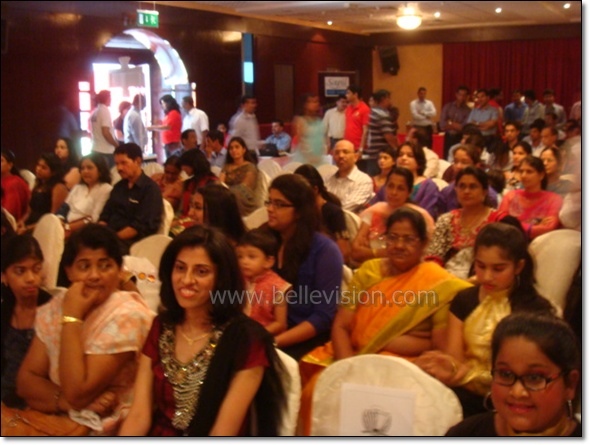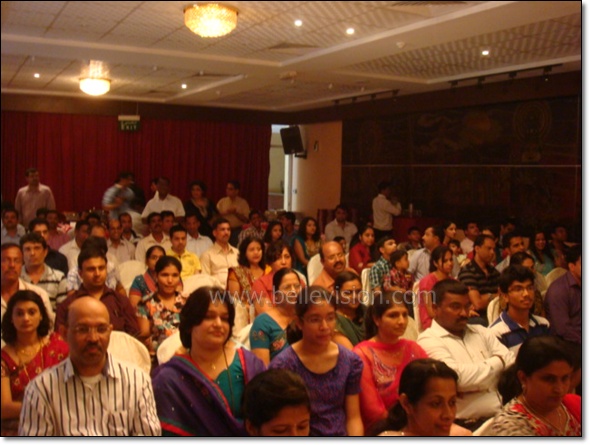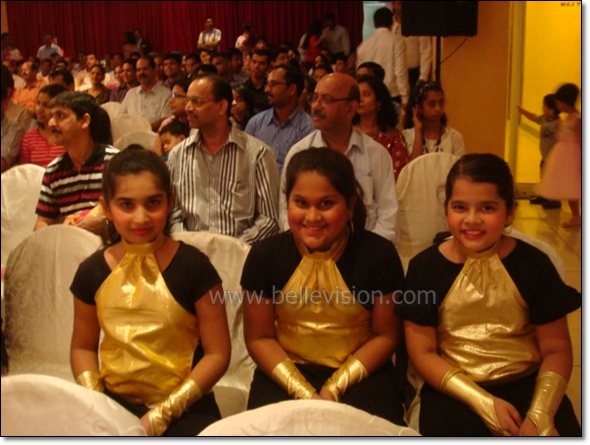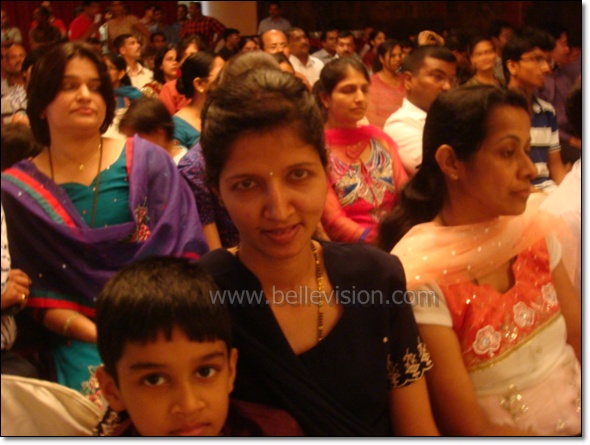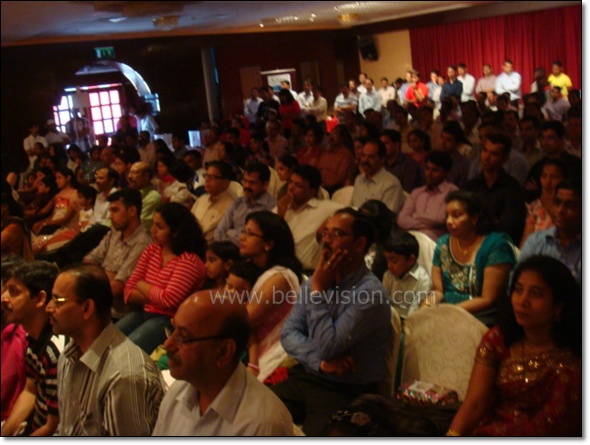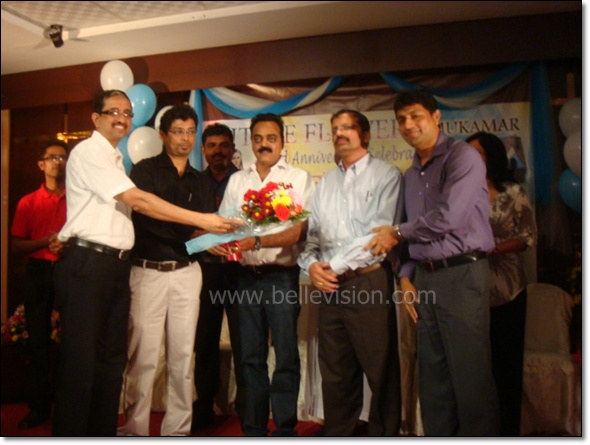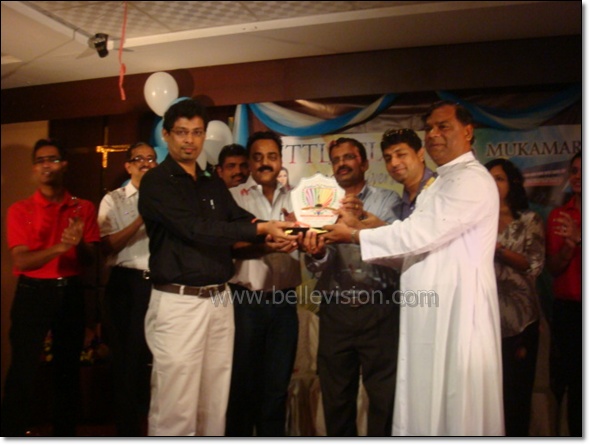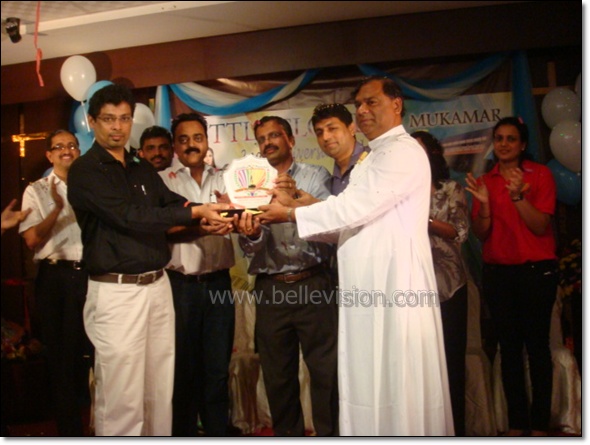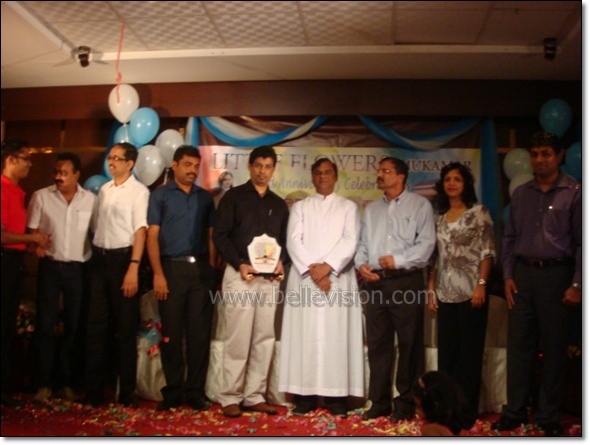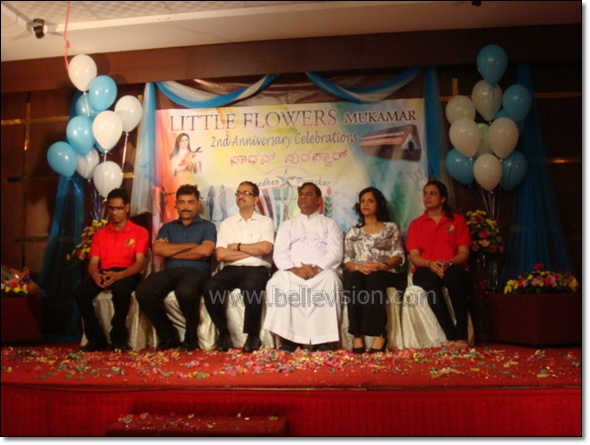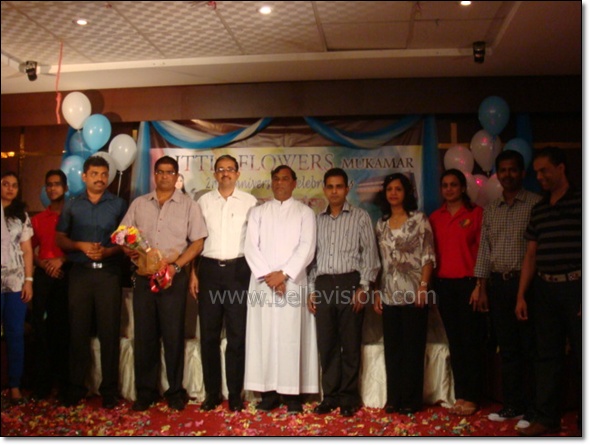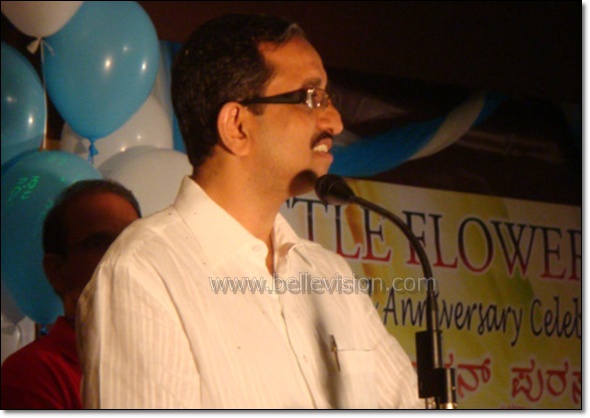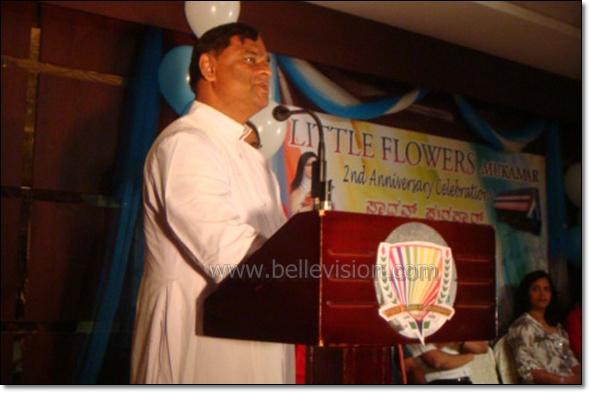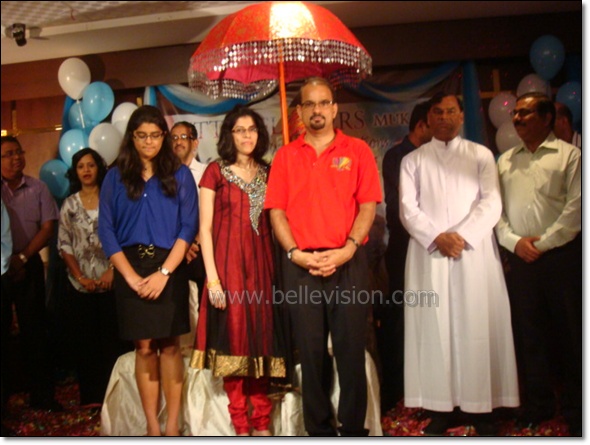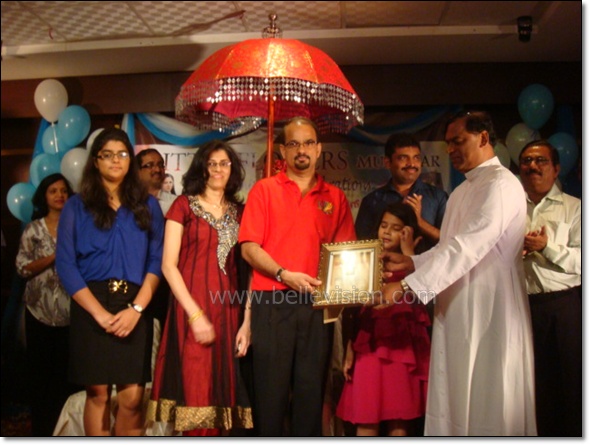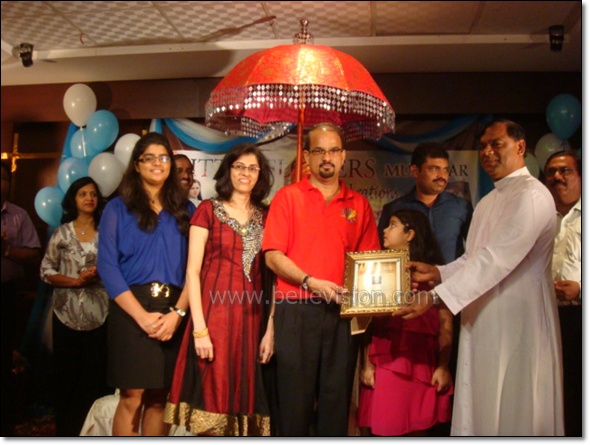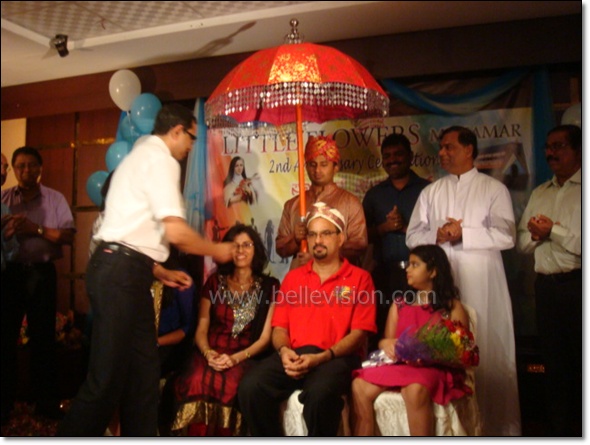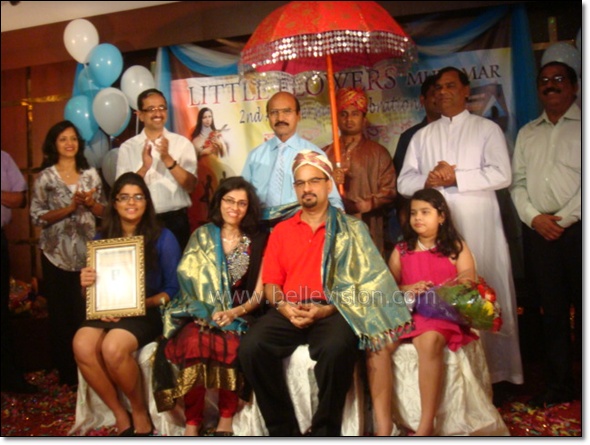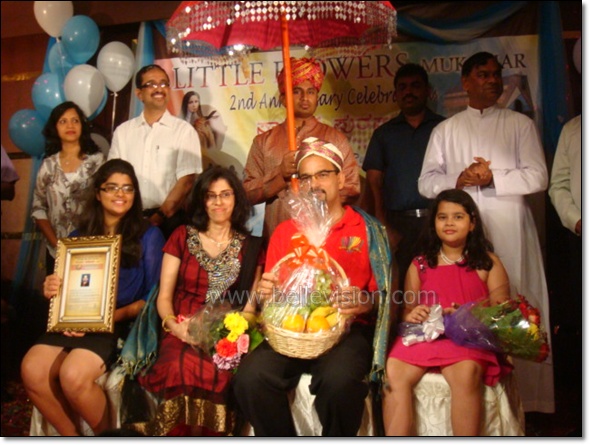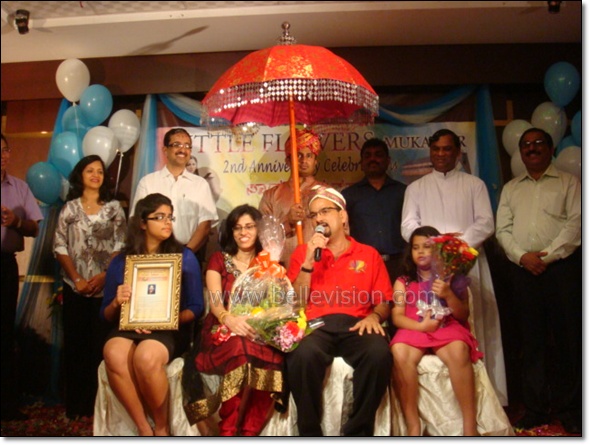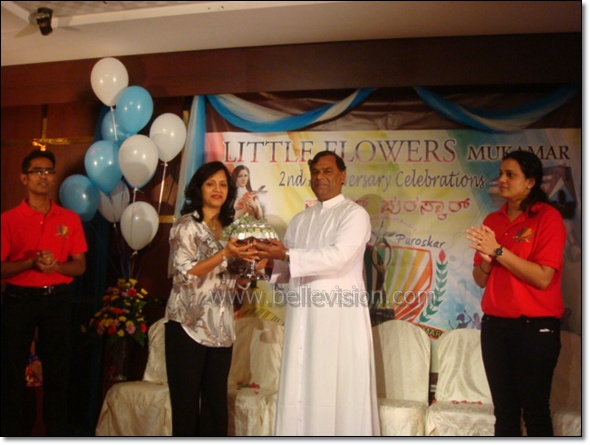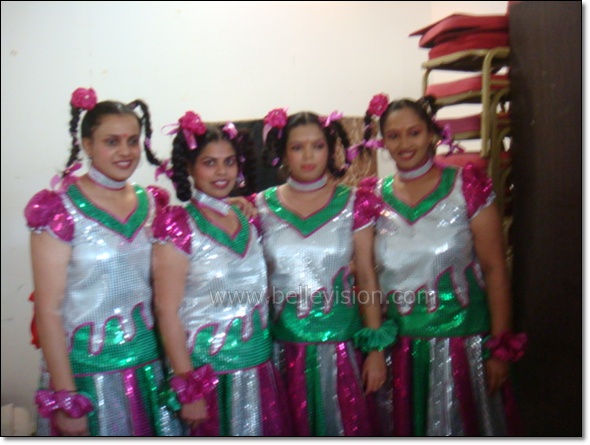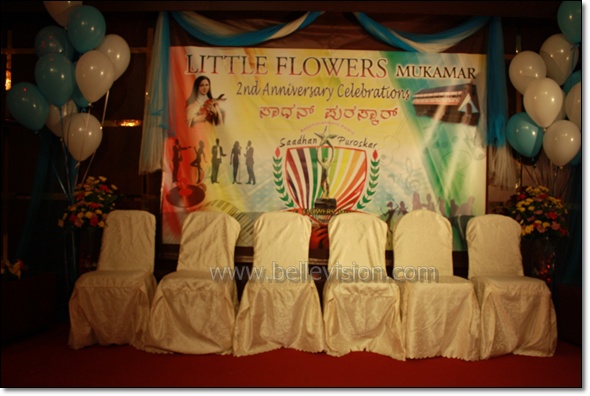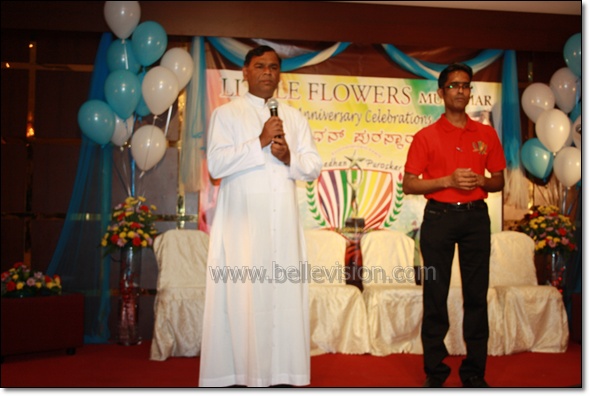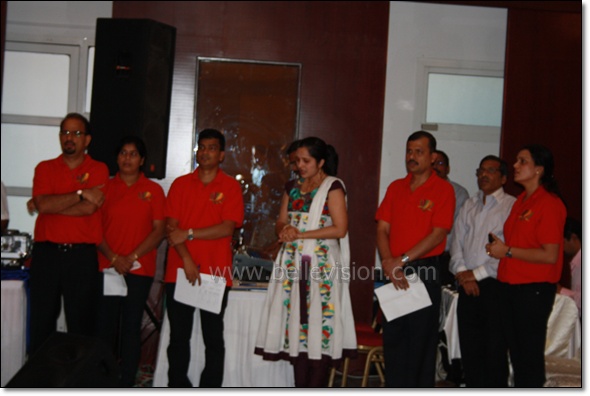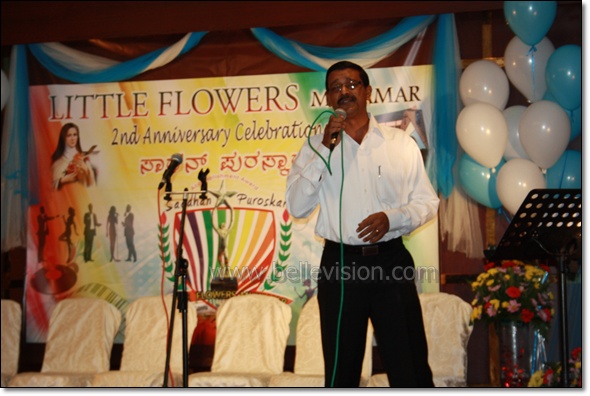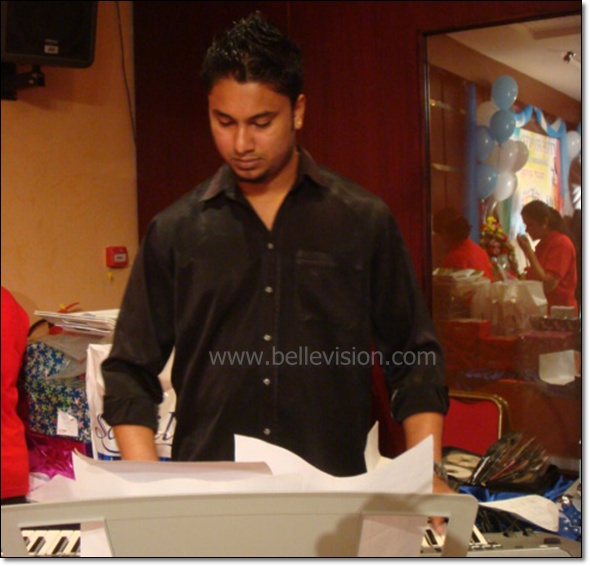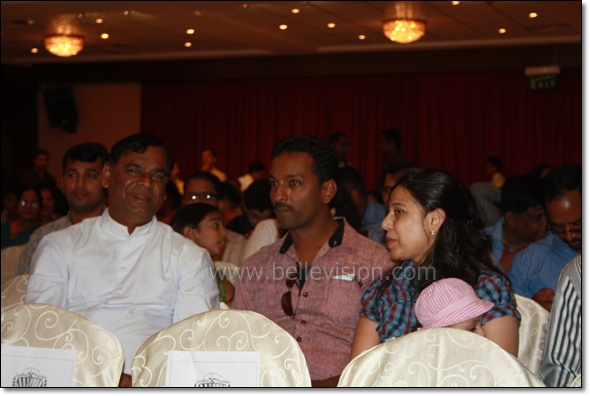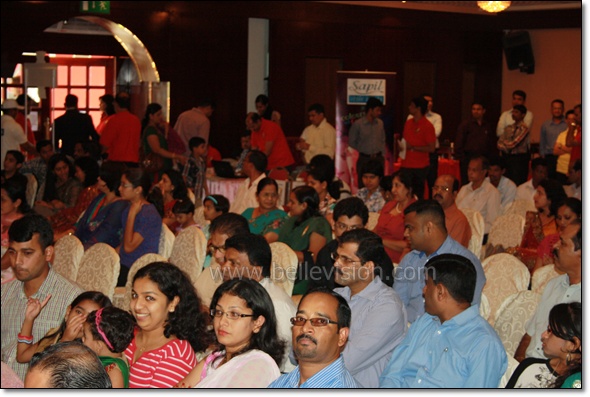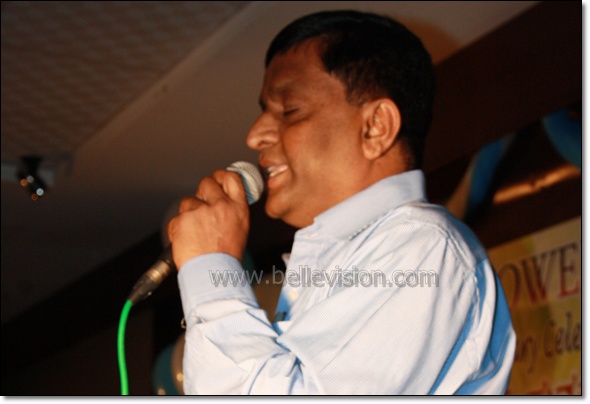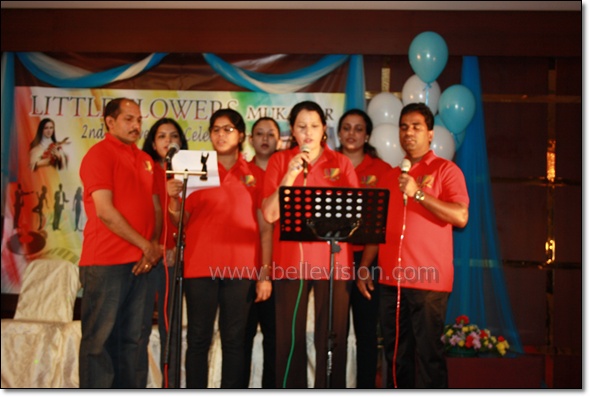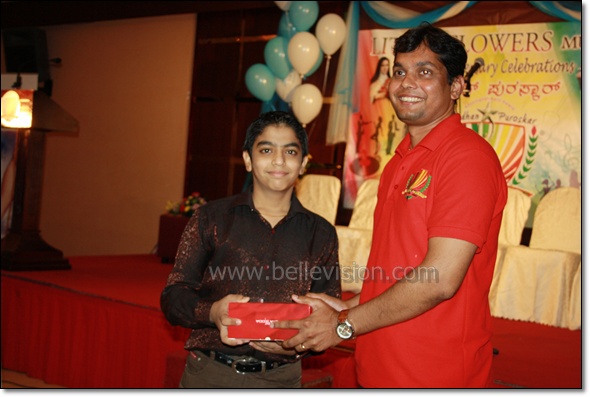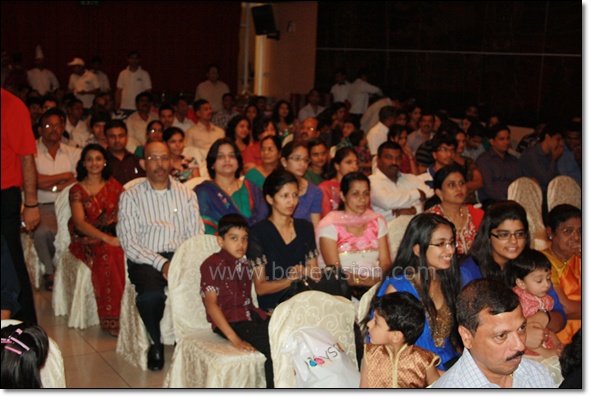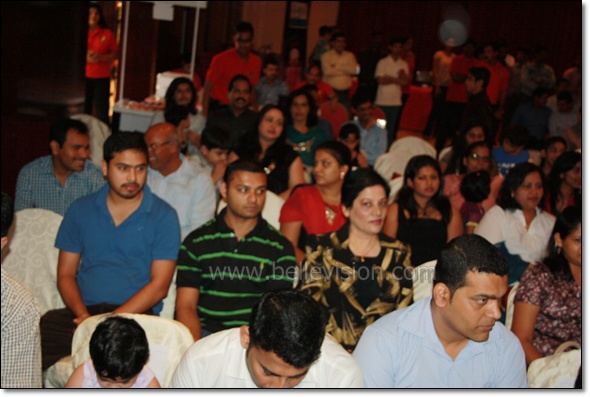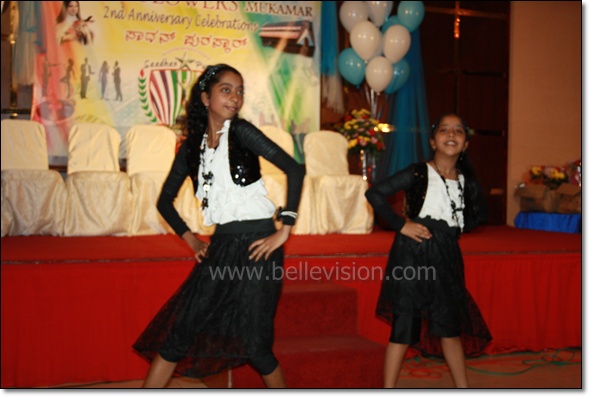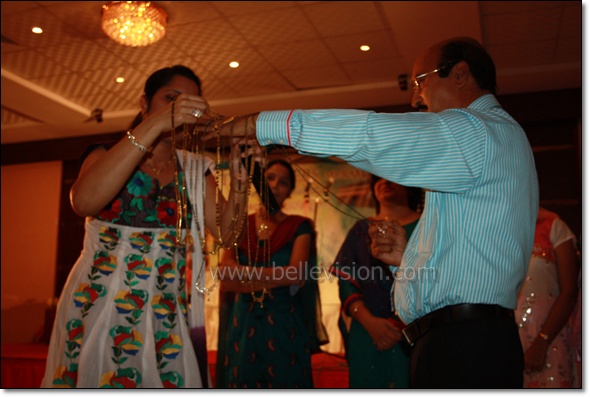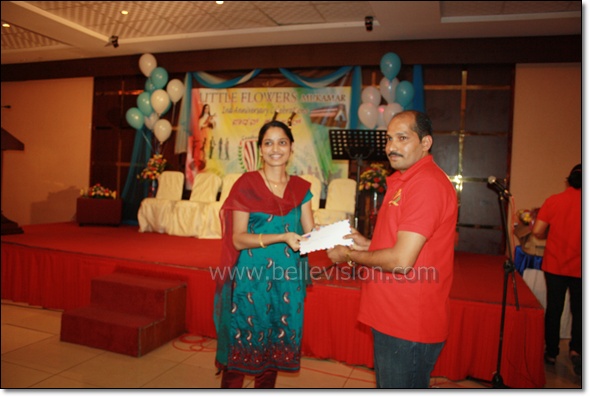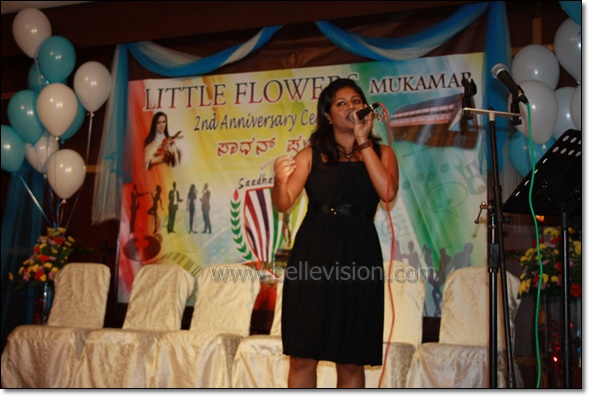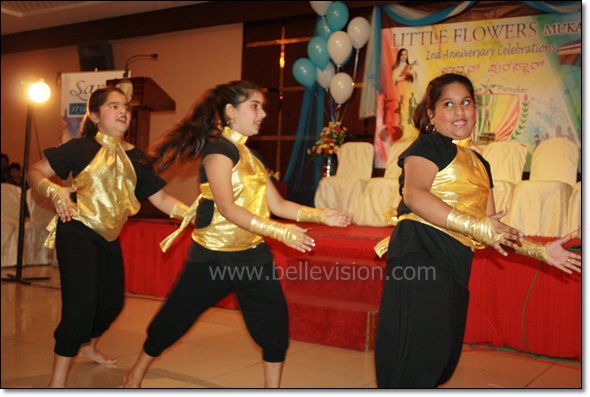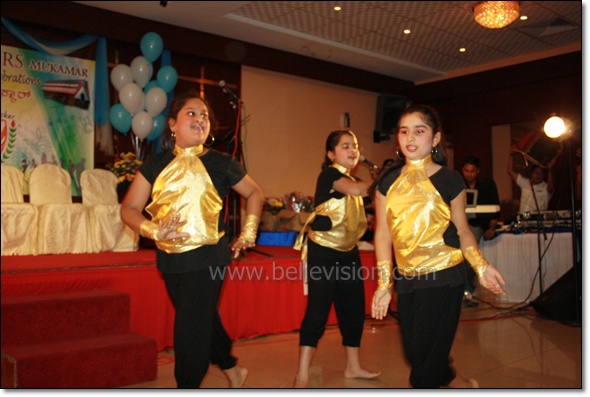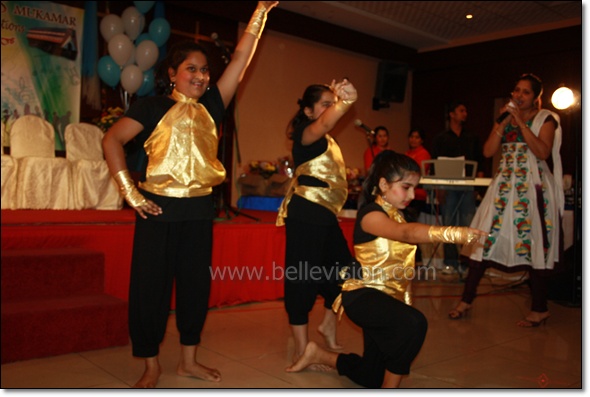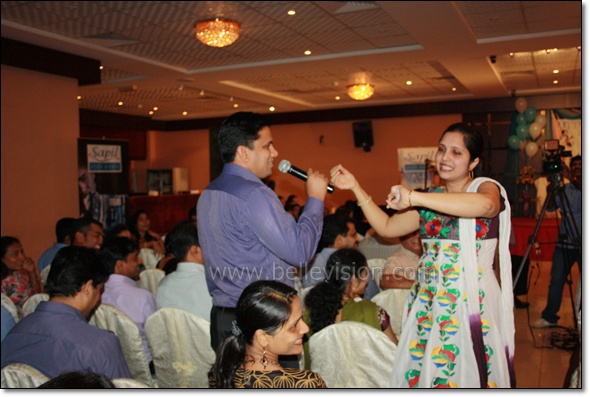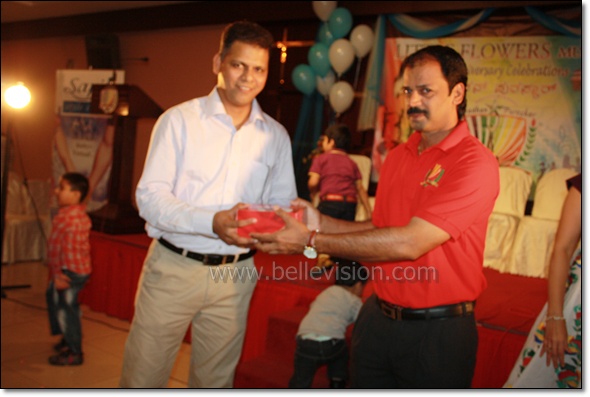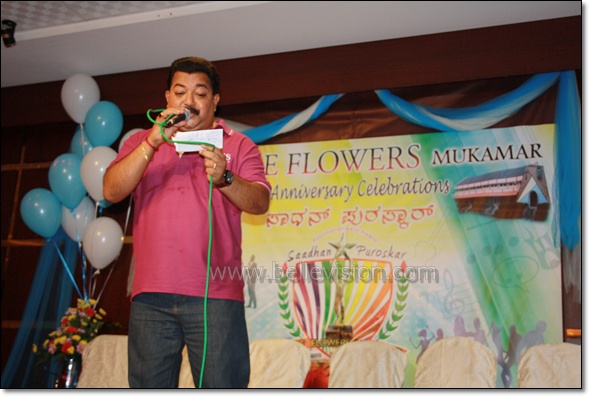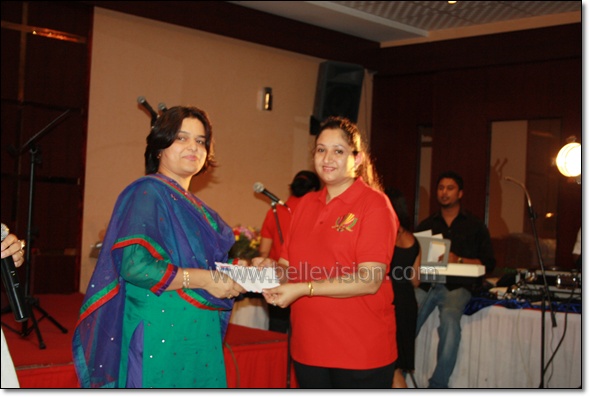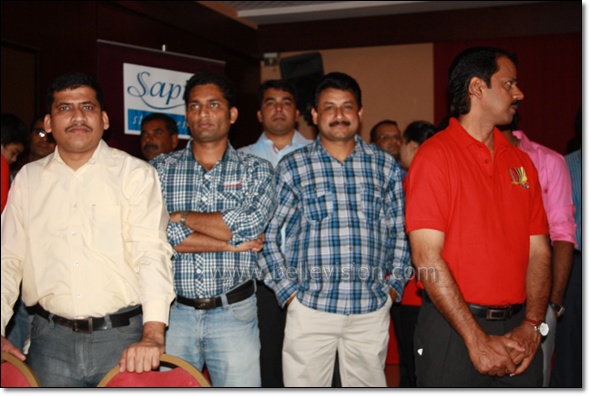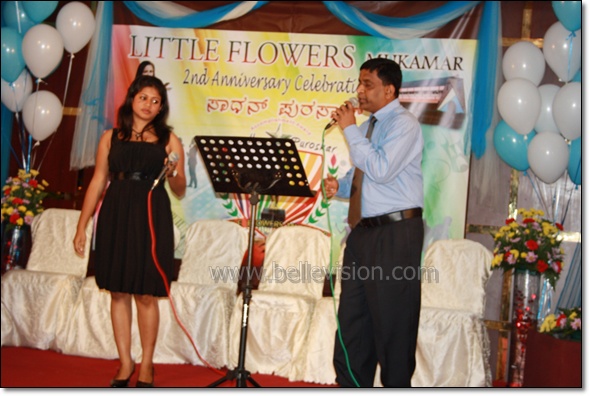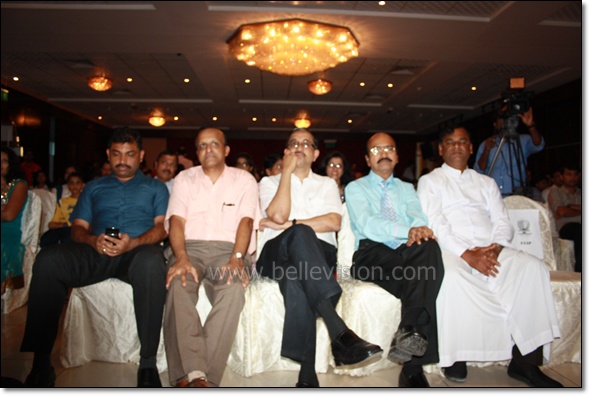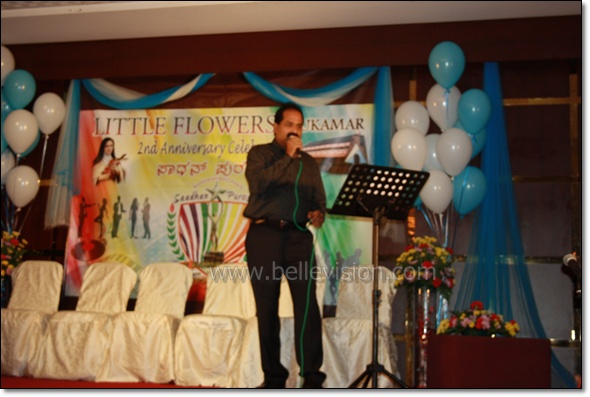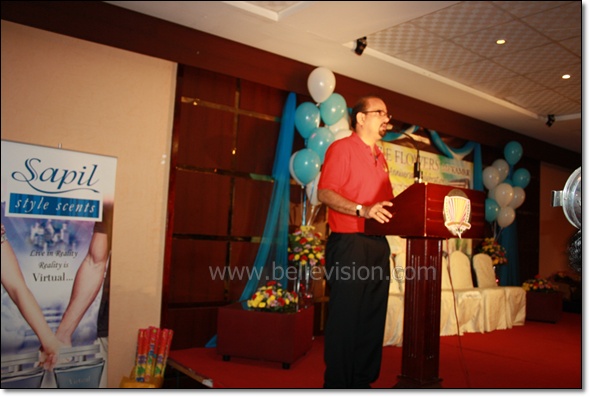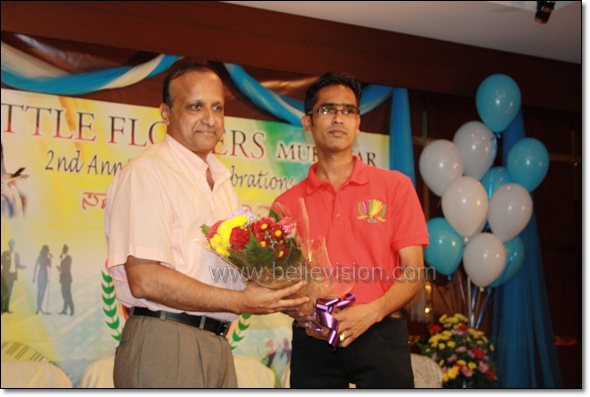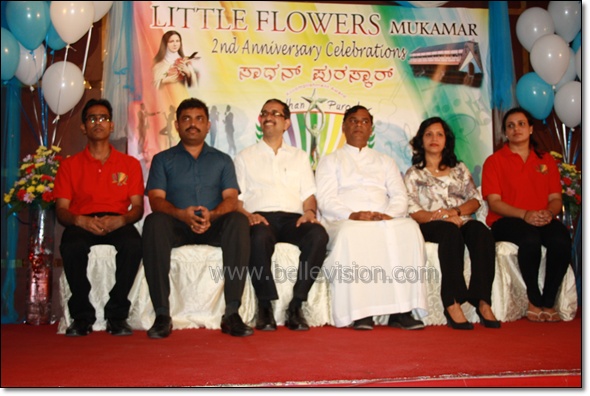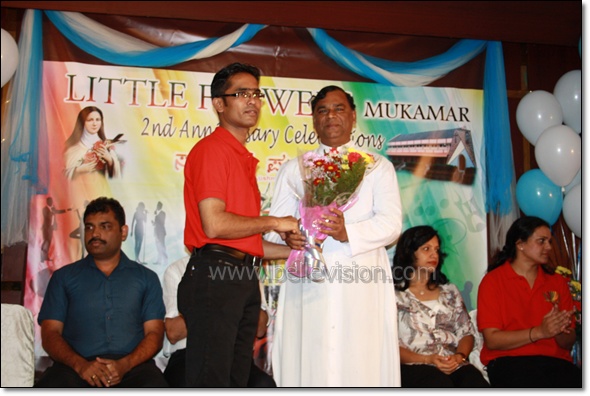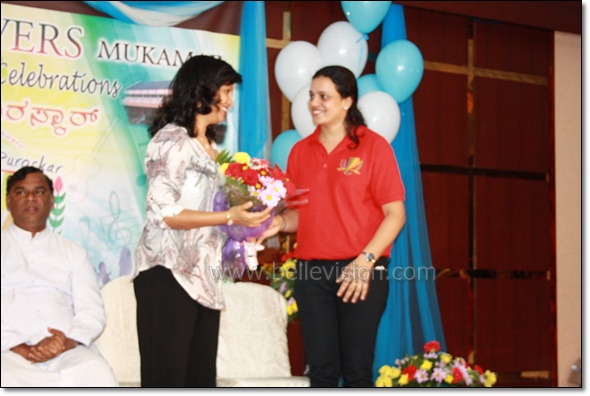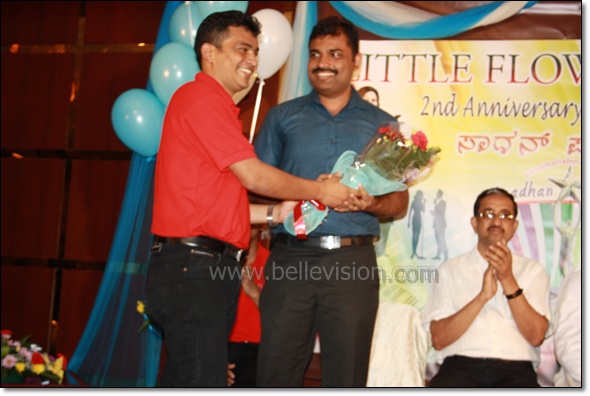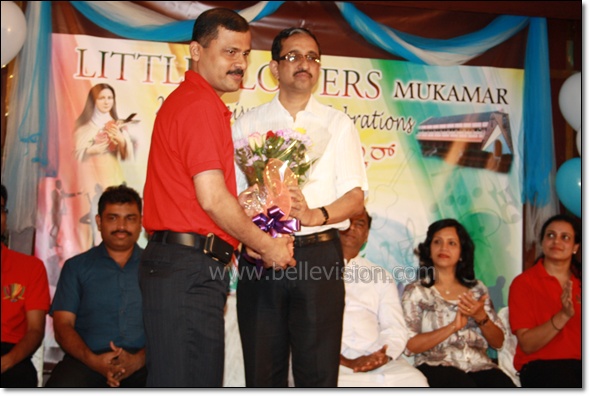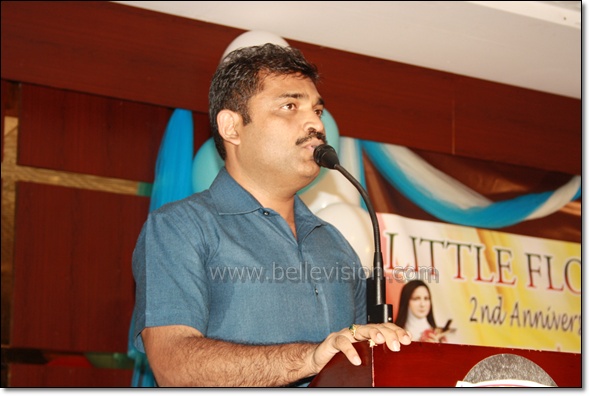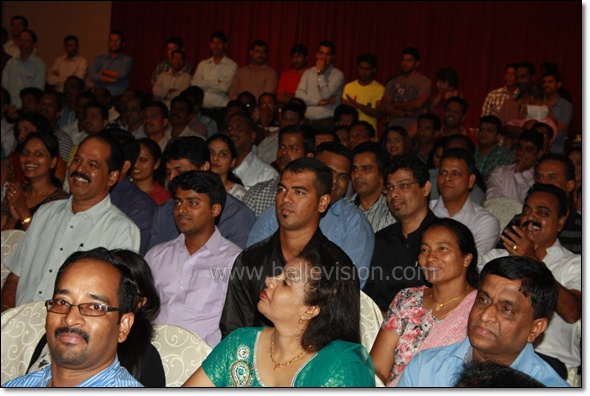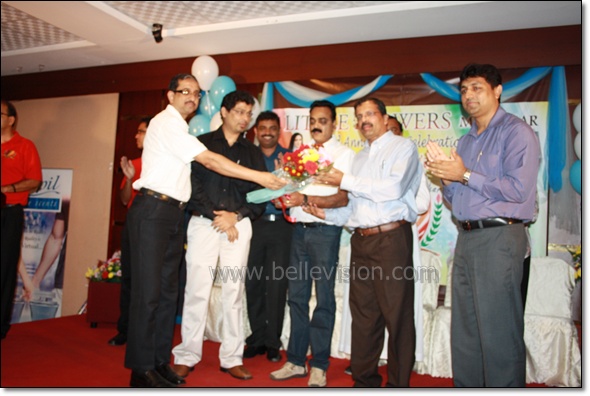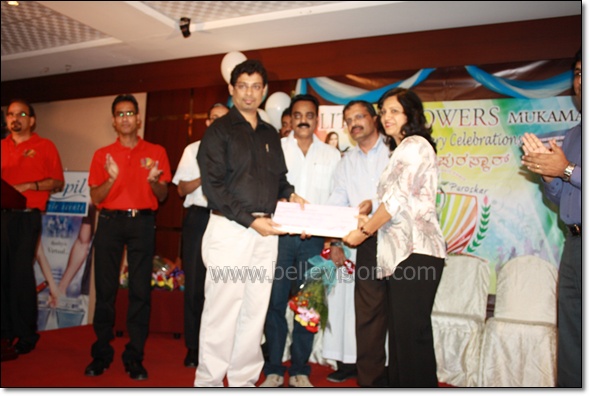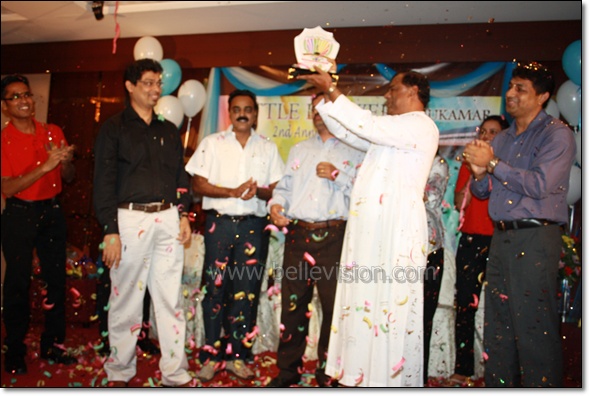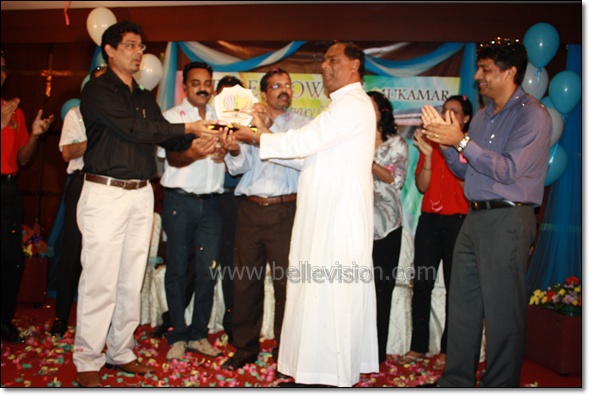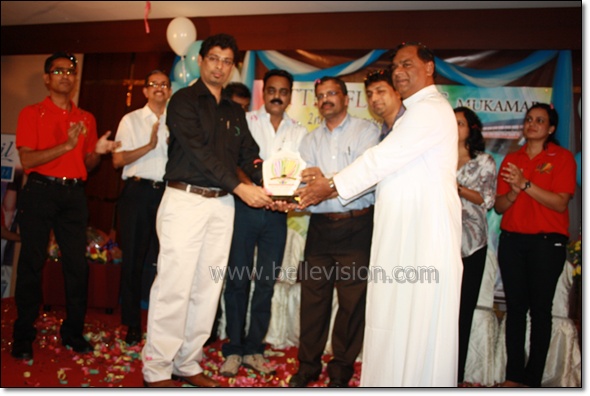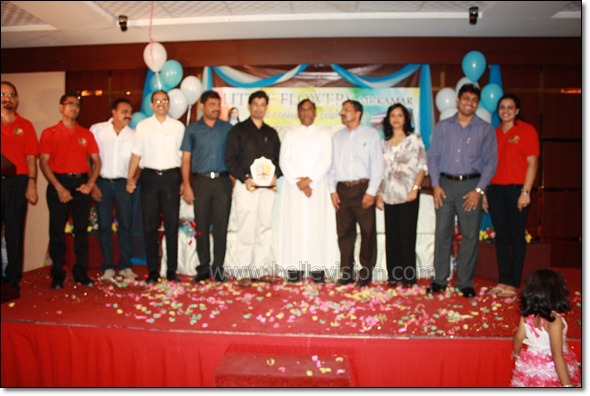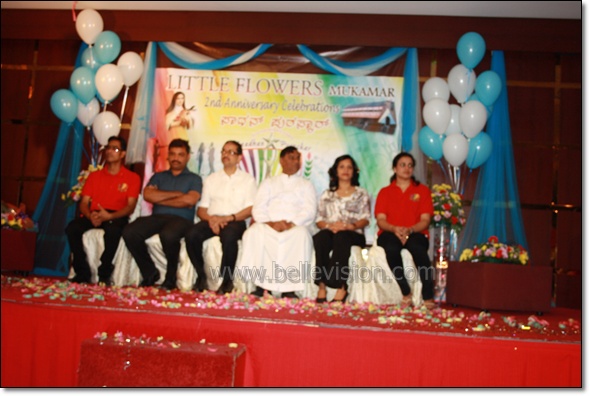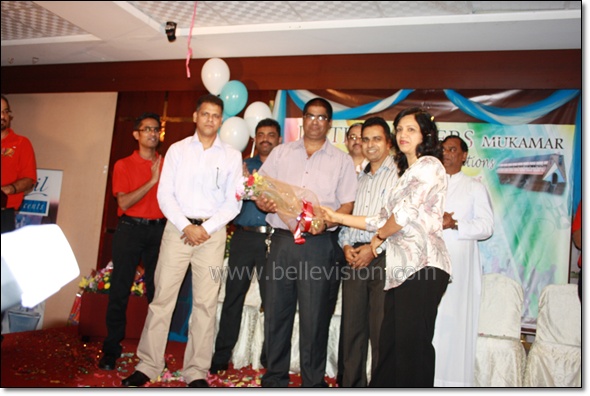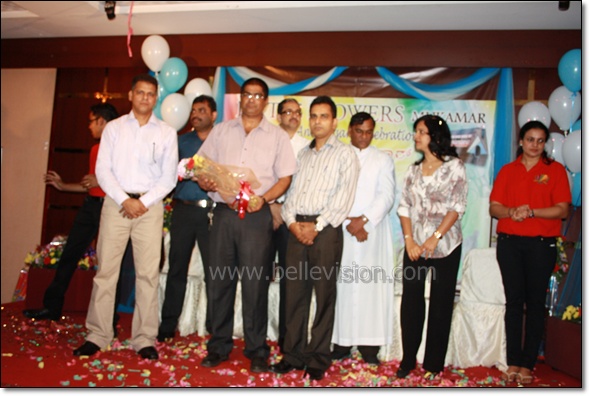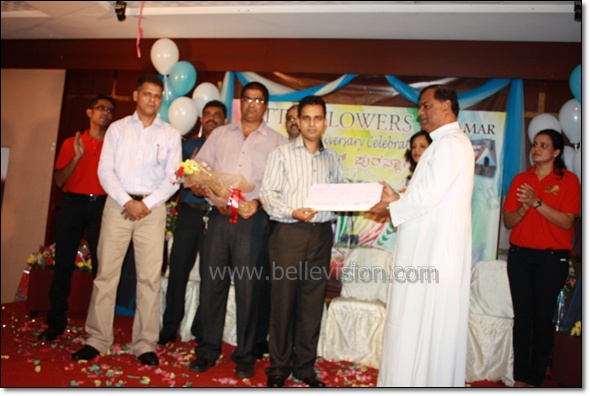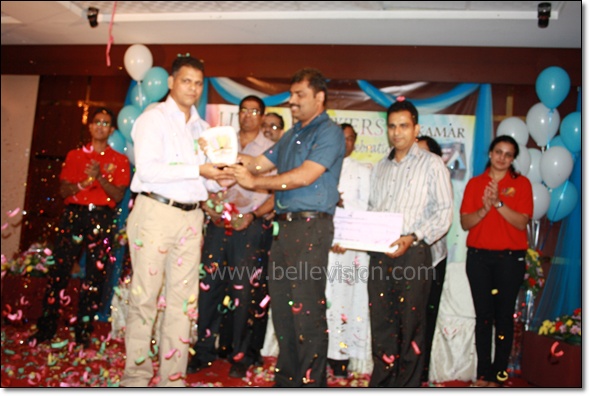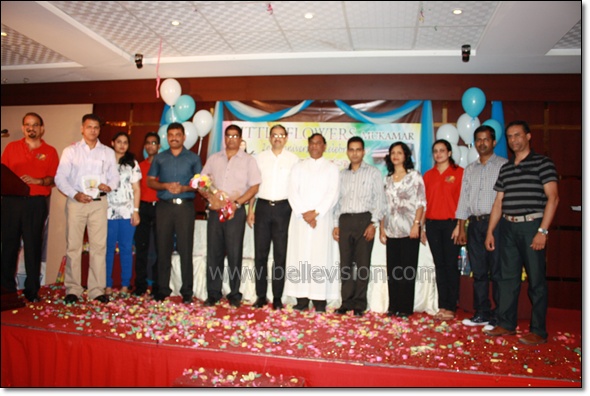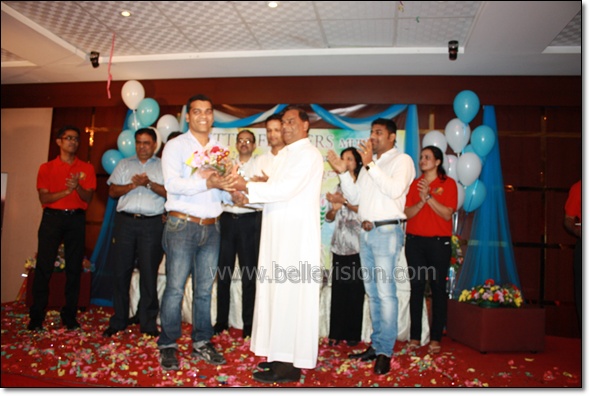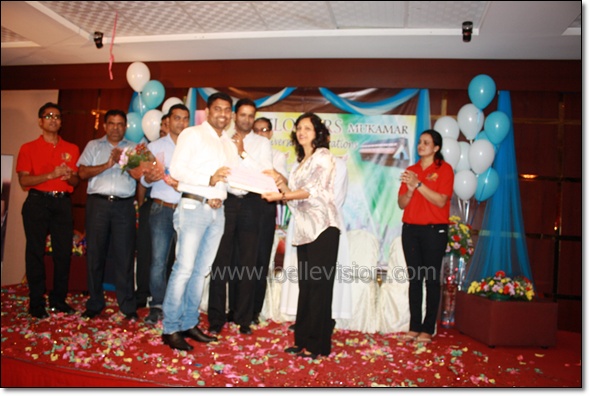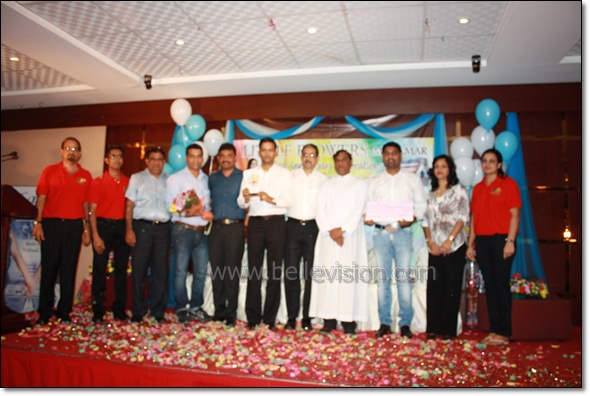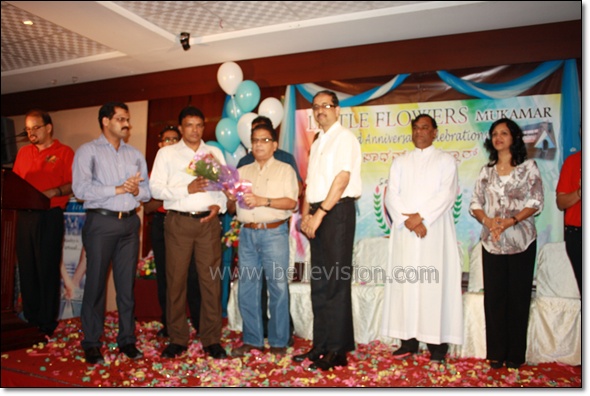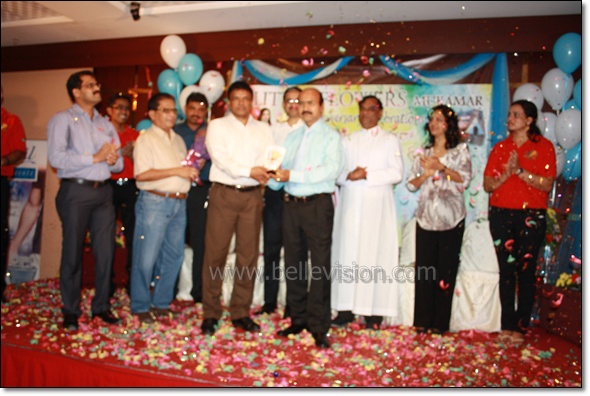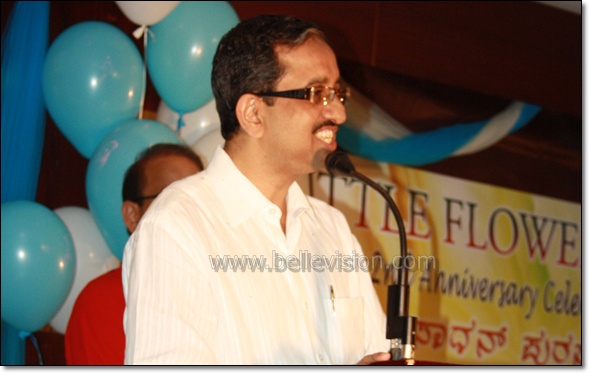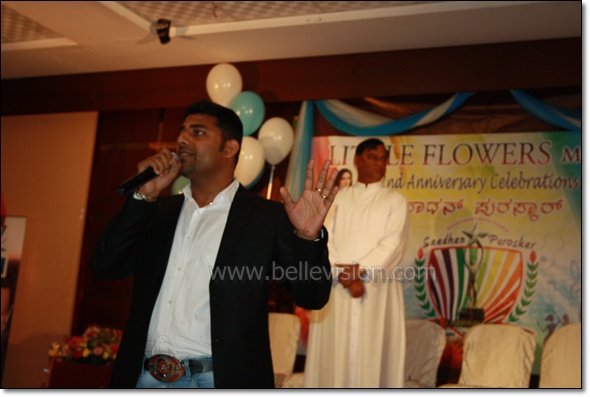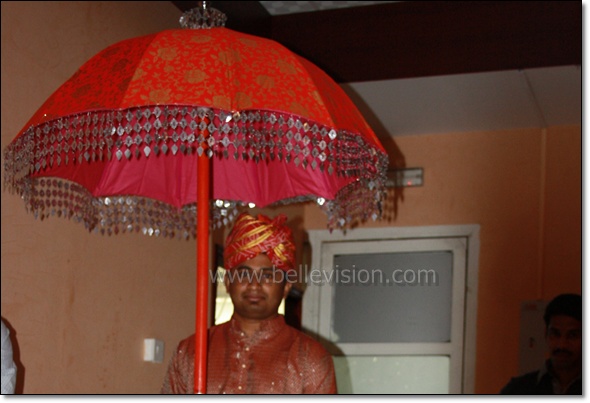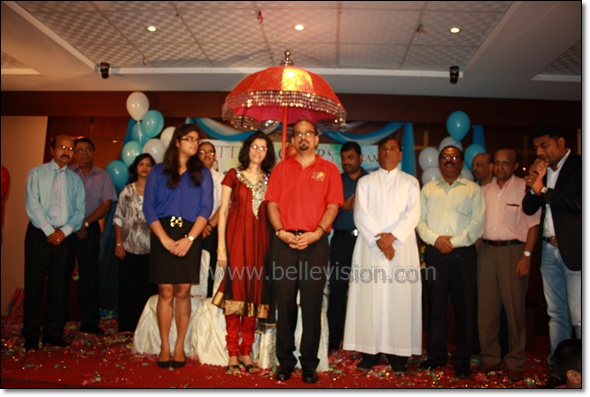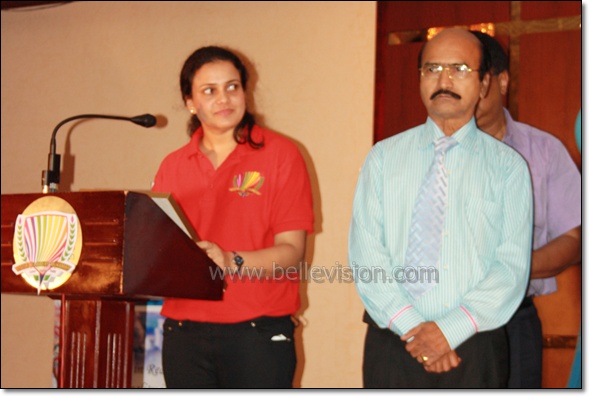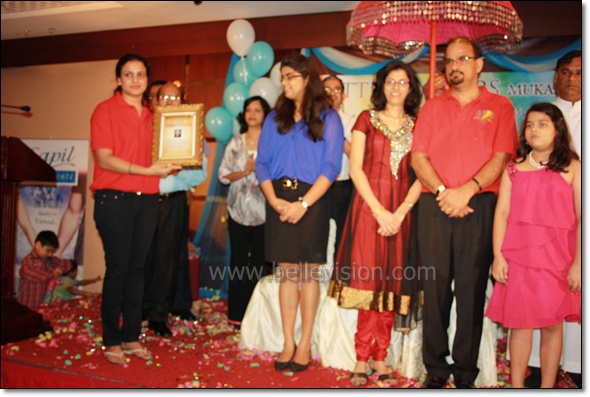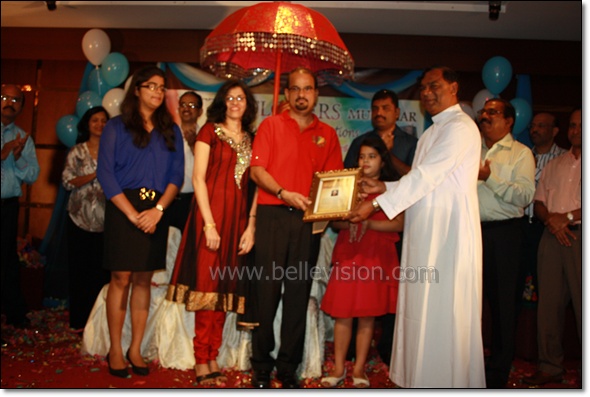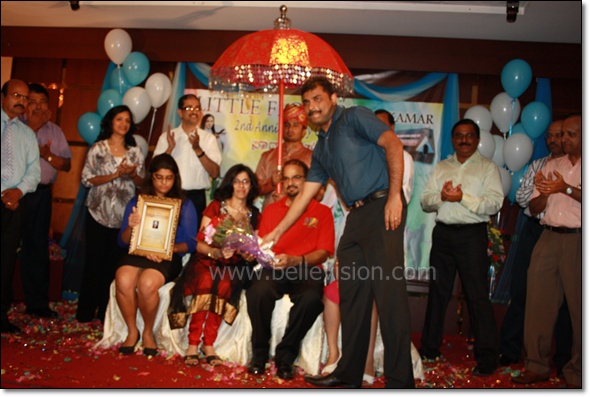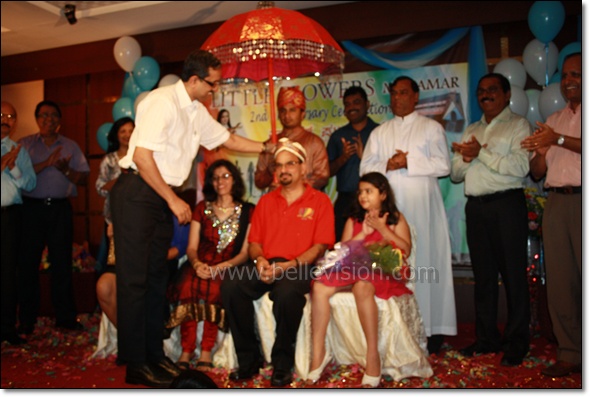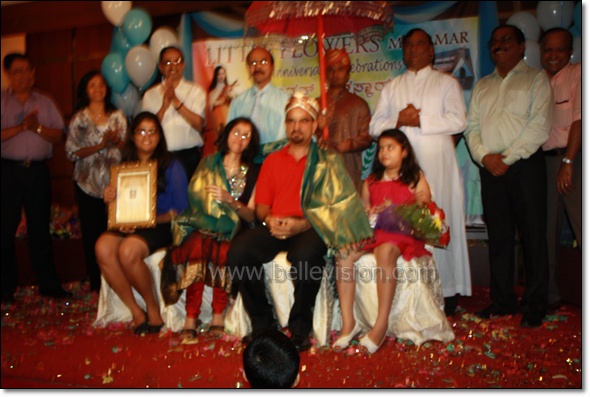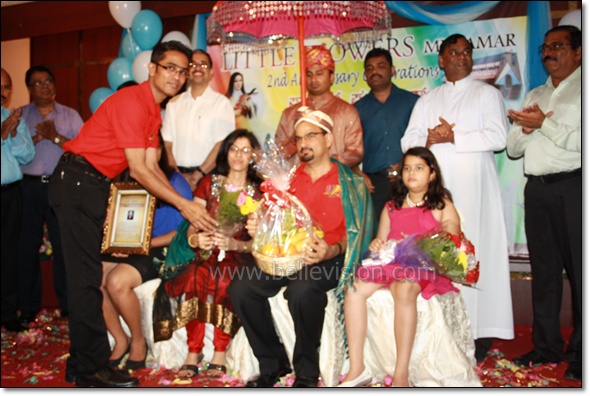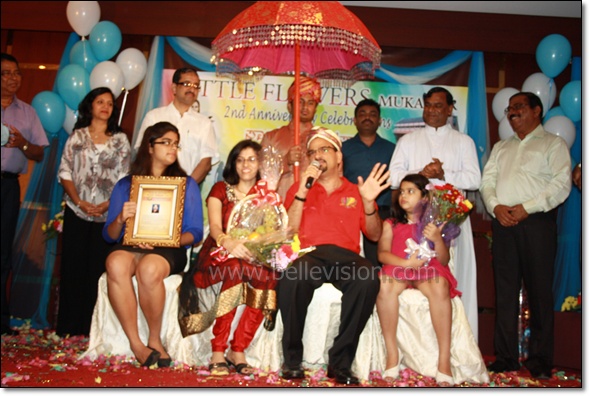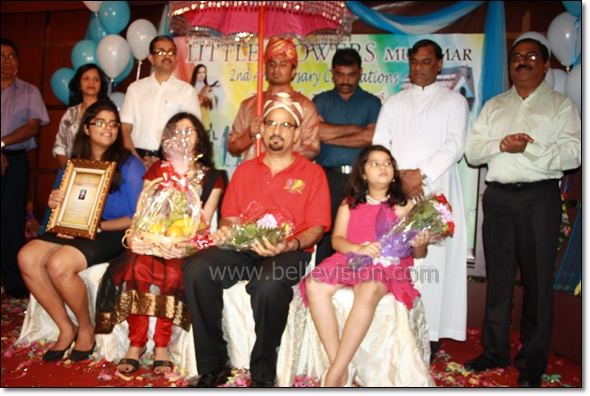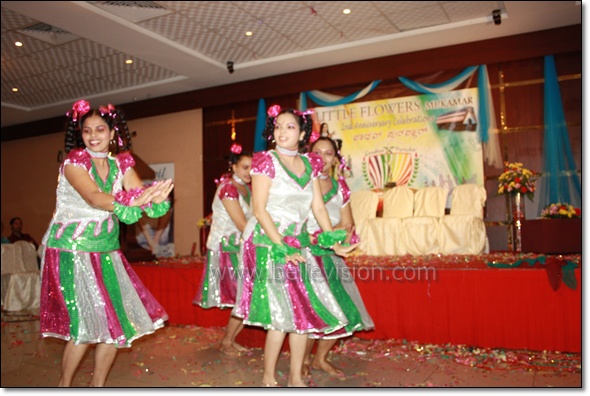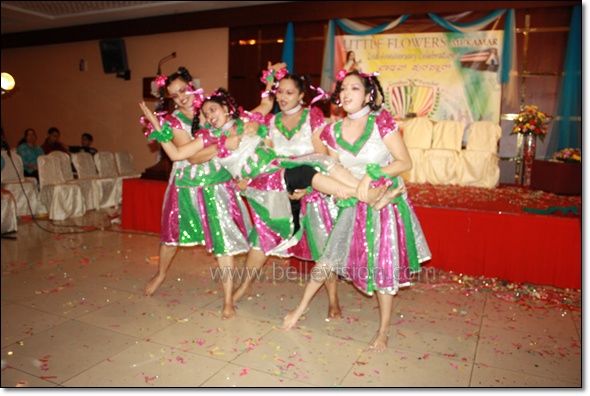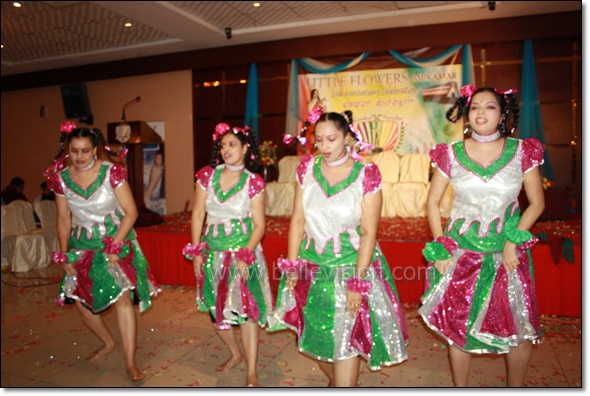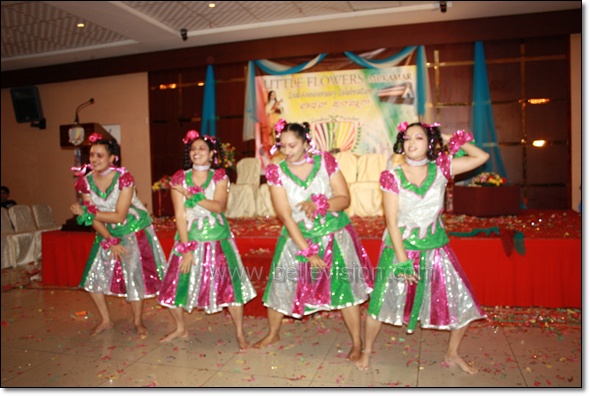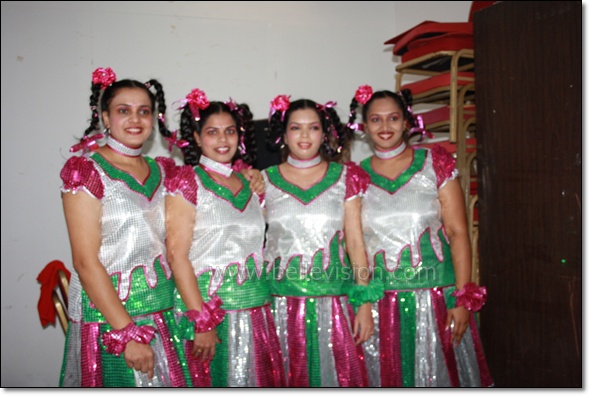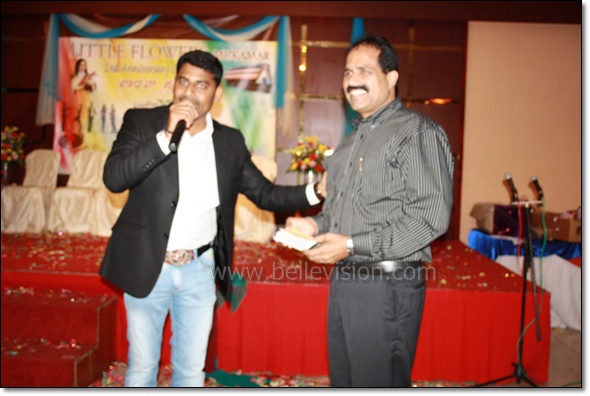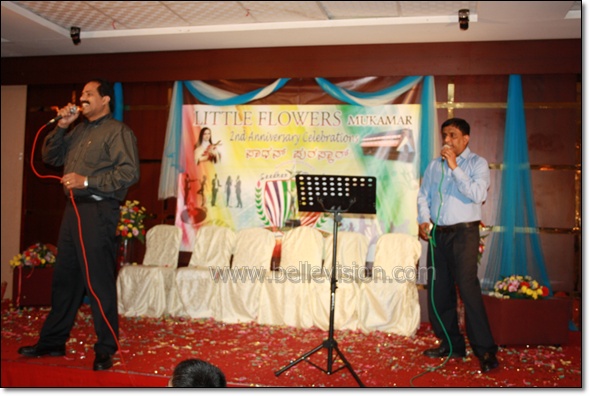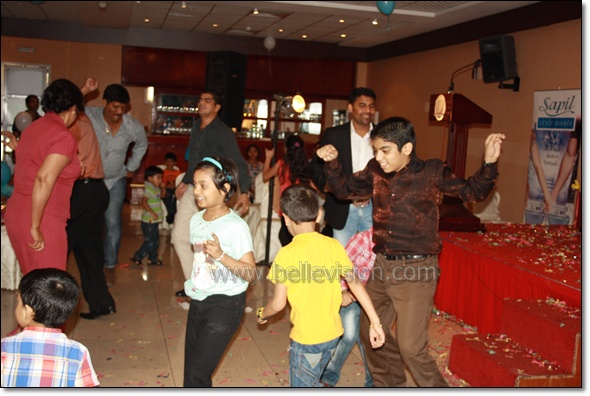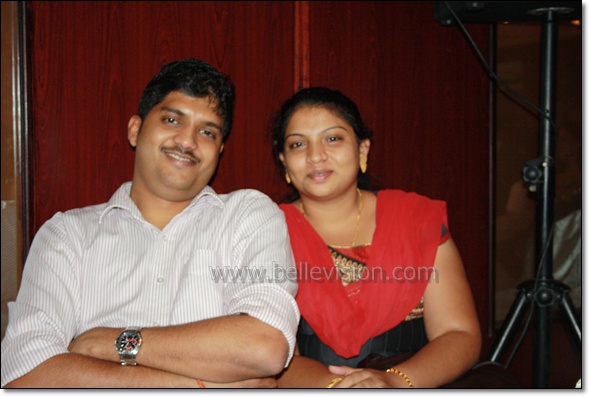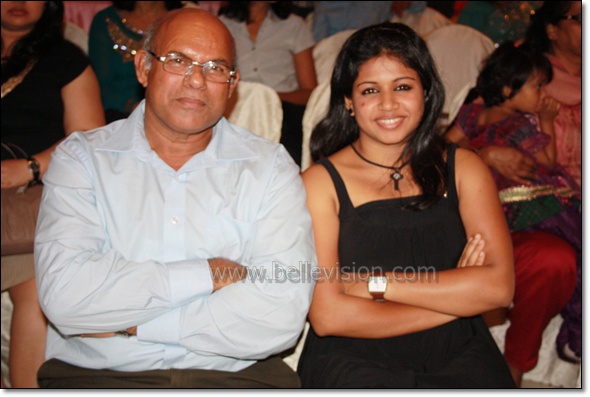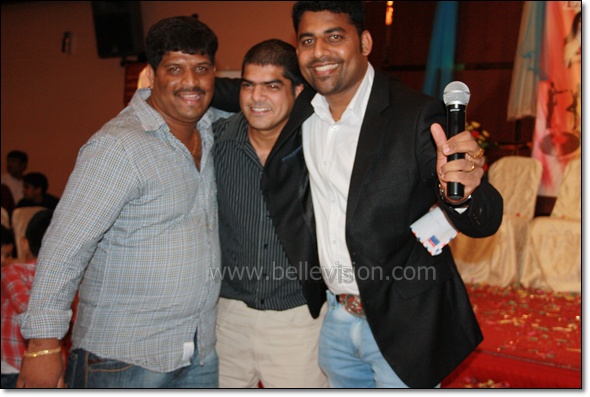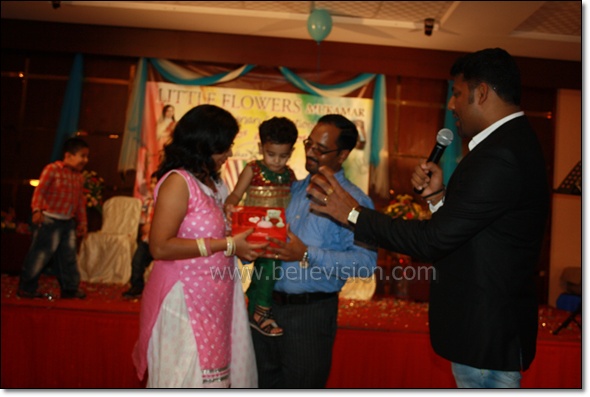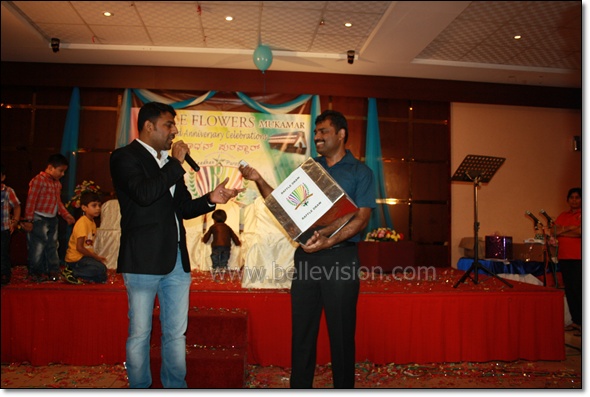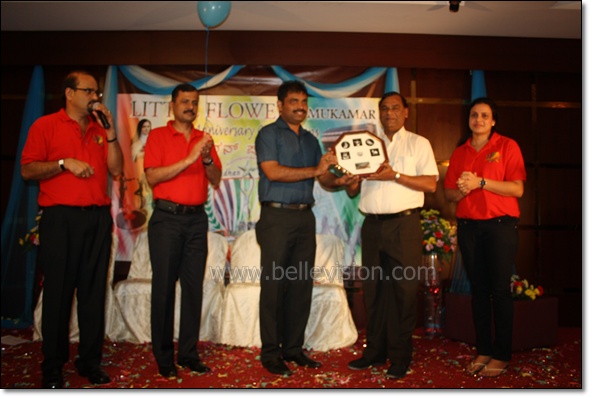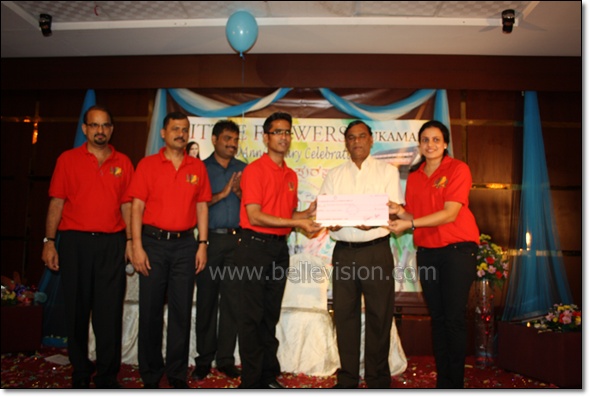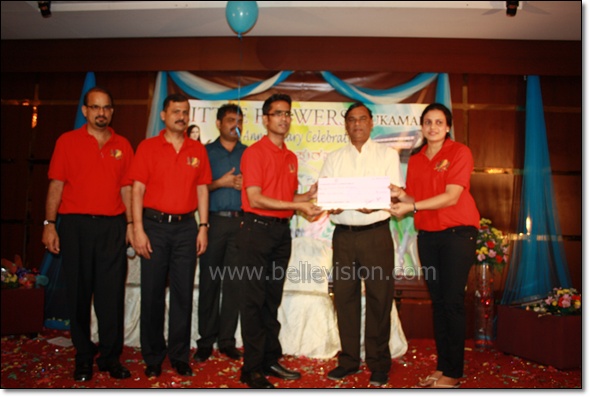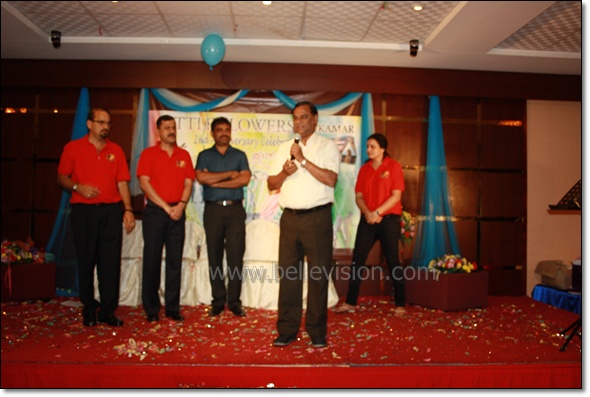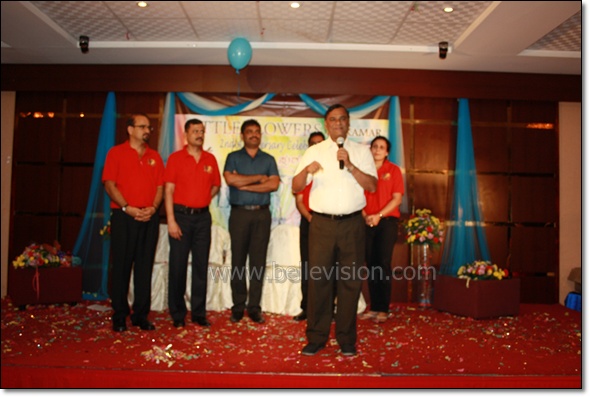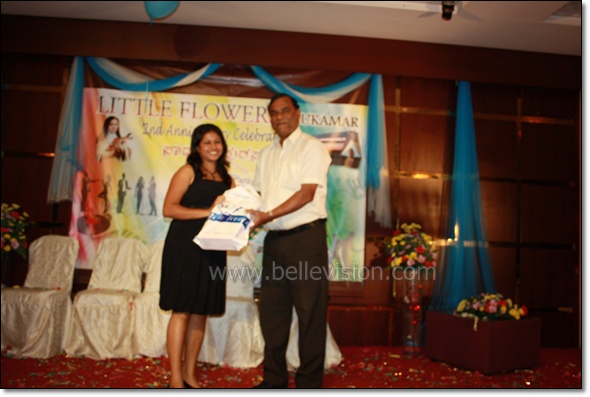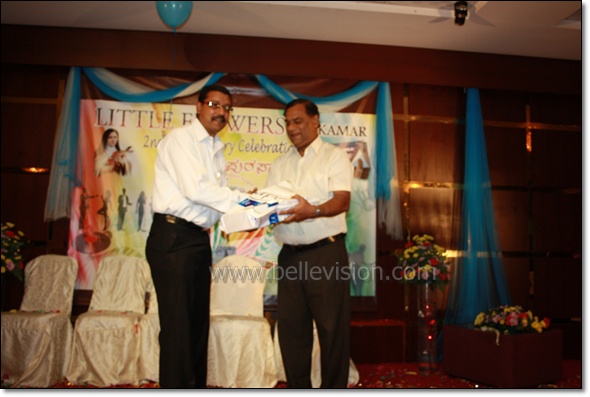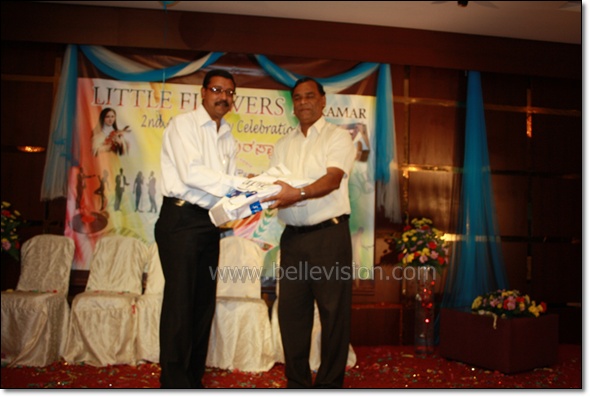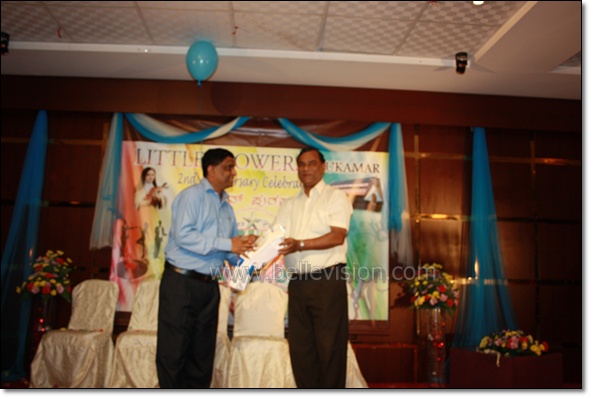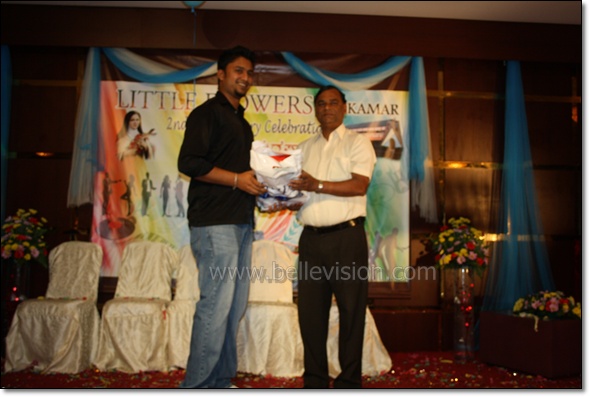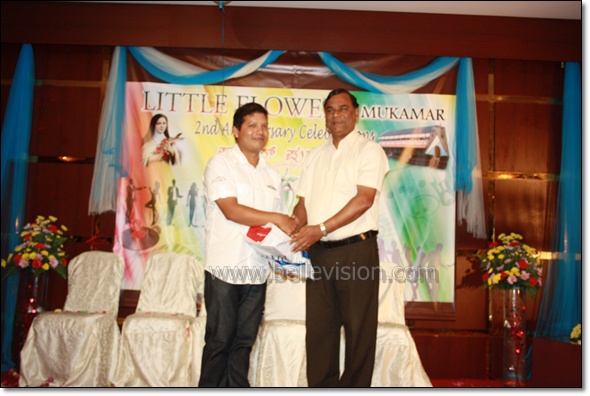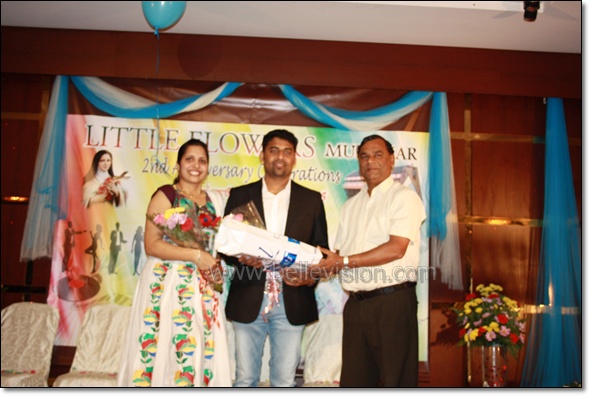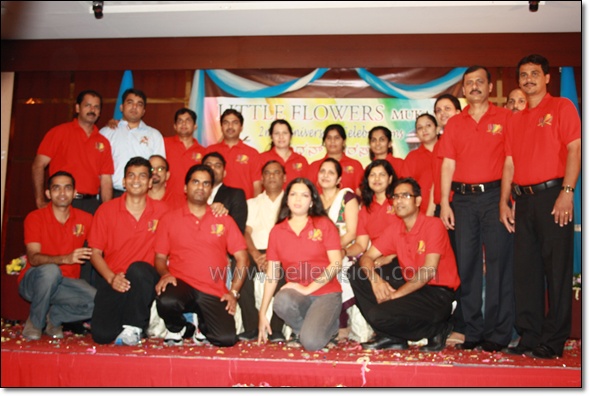 There was also a surprise felicitation was done and that was none other than Dayan Mukamar not only by Mukamar association but all Konkani community of U.A.E. for this unselfish work for various associations, creating of Daijibubai and support to various Konkani organization.
Dayan and his wife Lavina and children were ceremoniously taken in a procession to the stage and accorded a grand welcome by audience and the guests.
The President of Little Flower Mukamar Reshma D'Cruze read the Manpatr to Dayan D'Souza Mukamar. The felicitation ceremony was conducted by another prominent personality, MC in U.A.E. Donny Correa. Dayan was presented with Manpatr, Floral bouquet, traditional shawl and fruit basket.
The memorable Konkani melodious songs rendered by many Konkani famous singers of UA.E. namely Mario Rego, (Mog, Havn Mog Kortam) and Rony Byndur (Wilma Maria R), Nisha Sequeira from Urwa Mangalaore (Kaliz Lashta) sung beautifully and won the hearts of the audience. The one man band was provided by Russell Sequeira and supported by Anil Cardoza. Also Joined in singing by Haris Serigar normally singing in Kannada and Tulu and today he sang ever shine song from Konkaani film Mog Thujo Axello from Mog ani Maipas. Bangar tu moje (by Rony Byndur & Nisha Sequeira. Sanne Udelam (Joseph Mathias), Russel Sequira (Don Teen Vorsan) entertained the audience. Joseph Mathias and Roy Byndur sang evergreen Henry D'Souza (Ami Dogi Sezara).
A brief stage programme was held to felicitate the all the sponsors, artists, musicians and supporters.
A raffle draw was held during the occasion and the remaining unsold Raffle tickets were auction and went to the highest bidder Joseph Mathias of Merit Freight.
The event ended with a Baila dance which has large audience dancing to the fast Konkani numbers.