All noise and heat but little light
By Philip Mudartha, Doha

Bellevision Media Network


Doha, 12 Aug 2012: The rain gods have smiled over the coastal districts and summer heat is washed away. But, Morning Mist Home Stay Incident of Assault on partying boys and girls refuses to fade away, producing in its wake more partisan noise and heat. The liberal breed of intellectuals and social activists, a different breed from culture activists, have come out of slumber and announced a new vision: Arise Mangalore. Taking cue from them, here is my take on economic and political perspective of the situation.
Fast money is the most visible flood in Mangalore
I live in Qatar in a tiny industrial outpost in the desert. One of my influential and rich neighbors hailing from Kannur in Kerala chose Nitte to make an engineer out of his son. The hearsay is that forty lakh Indian Rupees changed hands without a receipt in the transaction to secure the seat. That was twelve years ago. Fourteen years back, another of my neighbors was said to have closed the deal for a medical seat at KMC in Mangalore at sixty lakhs.
At that time, taking a principled stand against buying a seat through payment of capitation fees disguised as donations, I educated both of my sons in distant America. They graduated as Engineers from one of America's top twenty universities at two-third the prices their erstwhile classmates have paid to secure admission in private professional colleges in India, especially in our costal districts.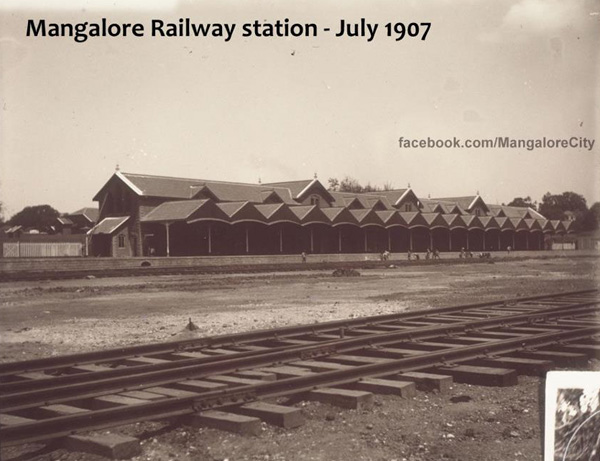 Since then, many have looked not only west, but east too. In 2005, twenty-three Indian medical students from Qatar were in China. Their NRI parents did not afford deals in Mangalore and elsewhere in India.
Business greed disguised as philanthropic education has thrived taking undue advantage of government policies of private-public-partnership in educating its citizens through regulatory licenses and management quota control systems. No one discloses or discusses the amount of money pumped into parallel economy in admitting students to fill seats reserved on management quota.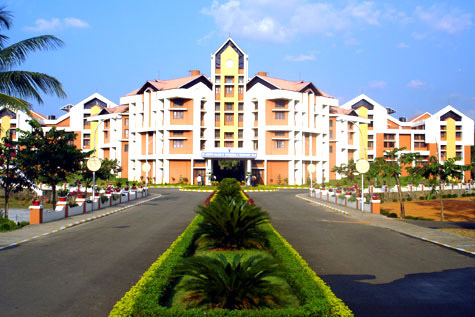 Philanthropy is not the only big business
Eight months back, I met Siraj Ahmed in his plush office. He has made it big as a Real Estate Developer in Mangalore. His relatives are around in Qatar, where he was a bank officer of modest means. Apart from his business acumen and hard work, he owes his success to managing the system. There are hundreds of newly rich businessmen like him in the city and in smaller towns. The real estate development business is booming like there is no tomorrow. It has made millionaires out of suitcase brokers and small-time building contractors, who own and cruise through the narrow lanes in their shining sports utility vehicles.
When, in 1974, Lobo Prabhu pointed out a parcel of land, probably even he did not imagine the exponential and crazy climb of city land prices. If I had then invested my savings in acquisition of that land instead of spending it on marrying off my elder siblings, today I could sit on the board of a prestigious building company in Mangalore raking in some of that fast money flowing into the city.
Conviviality is fizzier than the bubbliest beers
I posed for a photograph with J. R. Lobo, merged in the circle of his admirers, at a late evening private party, on the day I met Siraj Ahmed. Lobo raised the toast to the party hosts, a golden jubilee couple, and my good friends. In his humorous and well-crafted speech, Lobo created an imagery of a poor, simple, rustic and sleepy village that Mangalore was fifty years ago on the day our hosts sealed their marriage with their first kiss. This man knew minutest details of how the city and, with it, its inhabitants have changed in those fifty years.
The party in itself showcased the changes. People partied hard. They ate and drank to their hearts' content. They stood in circles, gossiped and whispered conspiratorial nothings even as many danced and wriggled to noisy Bollywood hits. This was conviviality: naked display of fondness for rich food, bubbly beers and loud raunchy music. Joy was all around; not a murmur of disapproval. The convivial atmosphere gave me larger kicks than my Vodka shots.
Because the golden couple was Catholic, my readers, do not jump to conclude that the revelers were solely Catholics. It included well known faces among local politicians, philanthropists and businessmen of all communities and faiths. Those who were not enjoying were manning the food counters, the bars and the cleaners, who slogged late into the night for their bosses in event managing and catering businesses. Event Managing, Catering, Decorating, Sound, Light, Music and Deejaying are big businesses that rake in some of that fast money from the parallel economy. I wonder if receipts are issued, profits are accounted and services as well as income taxes are paid.
Scratch the veneer and the seedier core is unrecognizable
Now, Lobo is a potential Congress Candidate to contest South Mangalore Seat for Karnataka State Legislative Assembly Elections-2013. I watched him condemn moral policing on NDTV as deplorable hooliganism deserving stern punishment that will deter future adventures. Less than a week before, I had watched how the local Congressmen squabbled at his formal initiation into their party fold.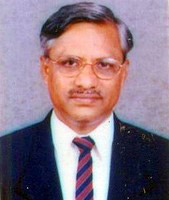 On the last day of my ten eventful days in the districts, I strolled casually into the chamber of Ivan D' Souza at his private law practice. He came across as a simple man, accessible to all from ordinary walks of life and a patient listener. Neither did I know him nor did I carry any recommendation before gatecrashing on him.
Politicians in Mangalore are simple and accessible. Even as the city has graduated into a complex web of murky land deals, capitation fees, busy services industry, thriving export and import deals, and a lot more of frantic economic activities, with a homegrown, imported and diverse underground world running its extortion rackets, prostitution and drugs rings, escort girls, bars, pubs and massage parlors, the politicians of all hues and affiliations are always at hand to cut ribbons and inaugurate any and every new business outlet, bridge and social and school function. I have yet to come across any welcome speech at such events, where the hosts introduce the local panchayat member, corporator, MLA, MLC and MP with unpleasant or derogatory details about their guest of honor, which are in the public domain. No one talks about personal and official corruption, abuse of power, vote banks, money and muscle power in electoral politicking and none of those social as well as political ills bothering the intellectuals and liberal activists including promoters of Arise Mangalore. Ministers are always sought after to lay foundation stones of their new business ventures and bestowed with marigold garlands and fruits.
Lions roar but within their own gilded cages
We are cloaked with veneer: polished and shiny like the sun-mica on our coffee tables. Scratch the veneer; beneath we come across a seedier core that is unrecognizably ugly. Like the proverbial Jekyll and Hyde, or Ram Aur Shyam, Seetha Aur Geetha, we are masters at double roles. At once, saintly and debauched.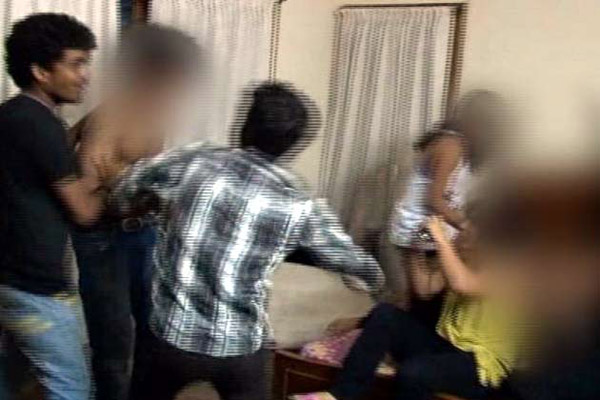 The moral policing incidents are but one visible face of our split personality as people, civic society and nation. For long, we have shied from open, no holds barred, debates under the glare of national media and scrutiny of discerning citizens. We have plenty to debate; if not to debate, at least to state and to acknowledge in public. To set up a framework for debate, generate ideas, try to evolve a consensus, and seek practical solutions as way forward in managing the changes visited upon us by global environment.
Instead, our lions roar in their own gilded cages. Our camps are our cages. Our camps are the traditional subaltern caste and sub-caste groups which we were born into. Each lion sees an existentialist threat from its rivals, both preying upon minds of the inhabitants in our concrete jungles, arousing their insecurities. To be fair to these lions, they are endowed with colorful oratory and forceful language skills. It is raw emotions, stupid!
There is no smoke without fire
I would be a hypocrite myself, whom I castigate with valor without discretion, if I were not acknowledge that there is no smoke without fire. As peoples thrown into a pot unwillingly due to our common hatred of a greater imperial enemy, once the colonial yoke is lifted we are free to direct our hatred inwards. And lo, we turn into crabs in a lidless pot, pulling at each other trying to emerge out of and exit the pot. In the process, we maim each other; we suffocate and suffer but fall back to wallow in self-pity and further hurt each other.
We can never be a melting pot. Is then, breaking the pot the viable and desired option? If we break free into truant but independent crabs, would we chart a glorious future? Or expose ourselves to a vulture expectantly lurking in the neighborhood? Would an alternative be sought to the known scenarios of maintaining the status quo? Or breaking the pot? Or receding into our communal cocoons known as ghettos? Is there a way to live and let live, making conscious compromises to build bridges across the social and cultural rivers that separate us using intellectual, economic, educational and political resources at our disposal?
A beginning can be made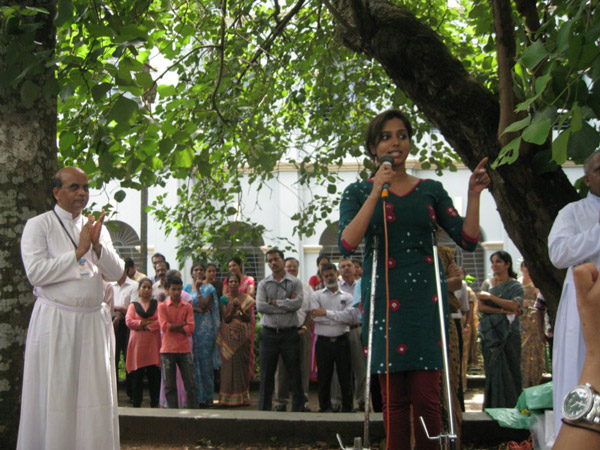 The city and twin districts have the intellectual, physical and financial resources to make a beginning. In the wake of Morning Mist Home Stay Attack that followed other forms of fundamentalist religious manifestations such as dress codes for college girls and boys and of intolerant stopping of mingling by youthful singles different faiths, the liberals have come out in shock and shame at the turn of events. That is a good start. But, if theirs is a lot of noise and heat but little light, it would be Jekyll and Hyde behavior all over. It will be paying lip service to lofty principles of humanity, civility and rejection of cultural parochialism. It will be tokenism for expiating their guilt as active participants in creating the conditions that helped the abominable pyres of sectarian strife to be lit.
Actions and not words are need of the day
Let the educationists and charitable trusts throw open their institutions to local aspirants, needy, poor, intellectually challenged weak and vulnerable as well as economically underprivileged on preferential basis. Moneybags from outside the state and country are temptingly attractive, but can wait or go elsewhere. Let them not pontificate their practices with 'lamp spreads light far and wide, but casts its dark shadow at its base' philosophical sophistication.
Let the real estate developers renew the skyline for low income populations too, even as high-ended elite towers for gated communities with jogging tracks, swimming pools, health clubs, and basement car parking as money spinners are reserved for global investors.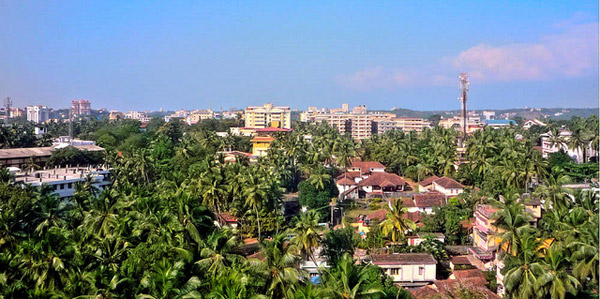 Let the bullish services industries take a cut in their net profits by paying reasonable wages to their staff and stop evasion of levies and taxes.
Let the politicians not hanker after the businessmen and entrepreneurs that are dodging taxes, flouting municipal rules and encroaching on pavements without a scruple in the world, in order to raise cash donations as funds for electioneering.
Let the intellectual lions in each community, religion, caste, sub-caste, class or rank based, do their soul-searching instead of delving into others' fault lines.
We will reap what we sow
"Rarely in history has a brave people struggling for its life faced such terrible tests as the German people have in this war," Dr. Paul Joseph Goebbels showed no remorse when he wrote towards the end of Fascist Nazi Reign. "The misery that results for us all, the never ending chain of sorrows, fears, and spiritual torture does not need to be described in detail. We are bearing a heavy fate because we are fighting for a good cause, and are called to bravely endure the battle to achieve greatness."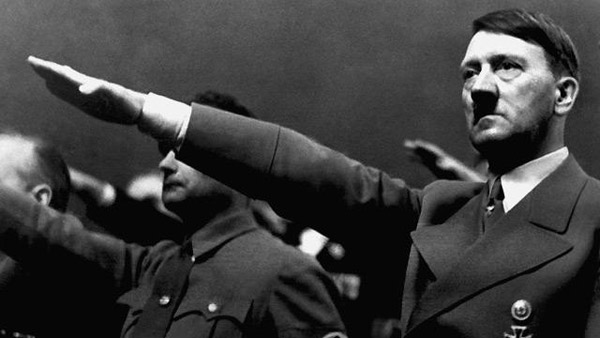 Adolf Hitler
The ideologues of any breed, of Hindu Rashtra, Islamic Caliphate, Sikh Akalistan, or any other theocratic dispensation, on full or part territory of present day Hindustan aka India will never be converted from their cause. They will die a martyr, taking before them millions to their forgotten graves. Just like Adolf Hitler and his ideologues including Goebbels met their fate in their underground bunkers. And I have not mentioned Osama Bin Laden. He, too, met his waterloo in an isolated hole of a house.
The wisdom of an enduring civilization is to place its fate into the hands of pragmatic idiots more than into the brilliant exponents of divisive ideologues. We shall reap as we sow: Grapes are not known to grow on neem tree.


Philip Mudartha

[..FIRST rank holder of St. Lawrence High School. He not only inscribed his name on the hearts and minds of every Bellean and the neighboring villages, but through out the State of Karnataka as TOPPER of SSLC Board Examinations in the year 1969..]