All sound and fury with no morning mist
By Philip Mudartha, Doha

Bellevision Media Network


Mangalore, 05 Aug 2012: Last Saturday, 28 July 2012, a zealous petty goon in Mangalore led his rowdy groupies to manhandle a group of college students partying and reveling within the privacy of Morning Mist Home Stay situated at Padil, a sleepy suburb of Mangalore far from the hustle bustle of the town. The punitive acts were filmed by television crew and telecast by local channels for live public viewing. Personal phones captured the scenes too, and a few visuals went viral on the internet. The incident attracted wide but partisan condemnation at local and regional levels, a rebuke at the national level, and infamy at international level. In the era of fast food and instant communication, the outpourings of emotion were fast and furious.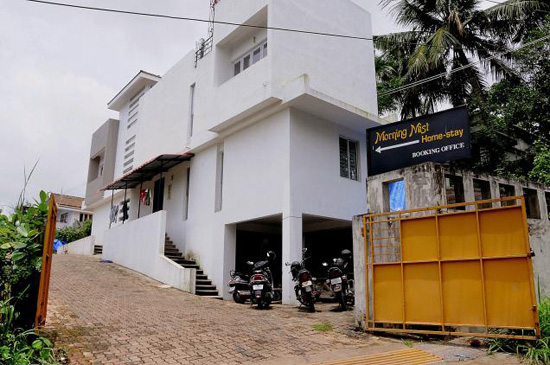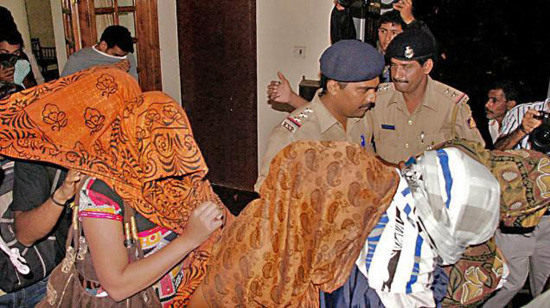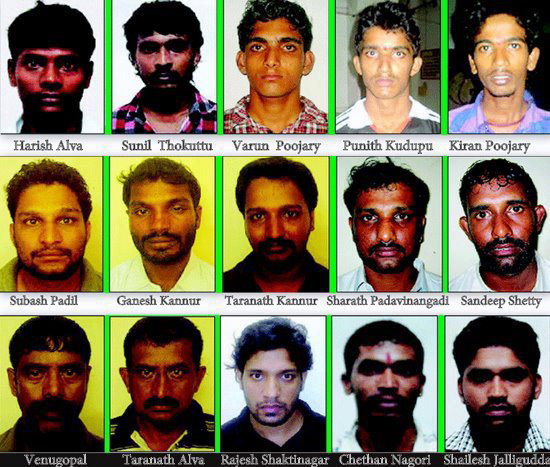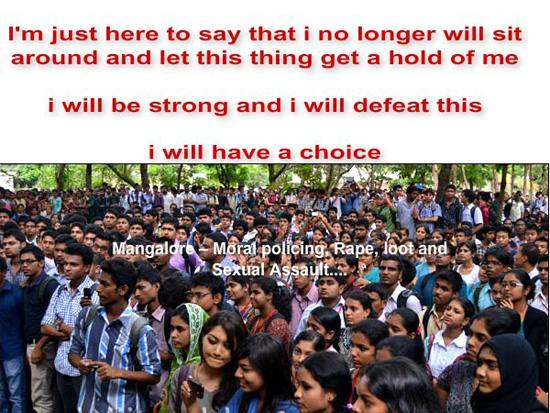 The district and state administration, stung by public criticism from opposition and public at large as well as private pressure from its own factions, swung into action. At the time of writing, the city police have arrested twenty-two men, published their photographs and profiles and filed criminal cases under various sections of Indian Penal Code. The provisions of Karnataka State Goonda Act 1985 are likely to be invoked as well. Under the laws of the land, the state is duty-bound to prosecute the attackers and deliver justice to the victims. The accused have their right of defense in a court of law. It is prudent not to attempt a trial by the media. Therefore, I will delve into this incident and similar ones in the past in the context of the social and cultural environment in Mangalore and its surrounding regions, including villages within Belle Grama.
Living in our cocoons as silkworms
My childhood memories of growing up in Belle are primarily of a religious divide among us, Hindus and Catholics, despite living as friendly neighbors. We drew water from the same tank, rivulet and river; we pooled our resources together in cultivating our contiguous lands; together we ploughed our fields, sowed, transplanted saplings, irrigated the crops, harvested, stocked the grains in straw-barns and annually replaced the straw of thatched-roof houses. Yet, when it came to meals, a gulf separated us: As 'kirxandakulu', we ate on banana leaves squatting in the court-yard of upper caste Hindus, and fed the leftovers to dogs or cats. Their cattle were plain holy even to feed on our 'uxtem'.
Between us 'Bamunn Kristanv' and lower caste Hindus, the roles reversed; the 'Korgo-Maar' was entitled only to 'uxtem', if they reluctantly agreed to work in our farms. The Muslim "Saib" and a rare "Nayti" would sell us clandestine beef, home deliver sardines in bulk for composting purposes and trade in our buffalos. Never heard and seen a Muslim crossing the 'umbor' or allowed into the 'chowki'. We all had our place, Muslims, Christians, Brahmins, Konknno, Bunts, Achary, Maar-Korgo. Like silkworms, we lived within our own cocoons, emerging only to interact within traditional parameters unwritten but known and adhered to, and living happily in 'harmony'.
When I acquired education, I learnt that this tradition has a name: Vedic culture. I imagine such was the goings on in distant Mangalore of yore as well, even with its status as main bazaar, trading post and sarkari kachcheri in the region.
The town burned for three days
In June 1969, I enrolled at St. Aloysius College in Mangalore. In the same year, a communal riot broke out. Private city buses were set on fire, shops were vandalized, a law student of Government College was killed in police firing, students boycotted lectures, section 144 was imposed and the town burned for three days. Word of mouth and whispered gossip were primary sources of information and communication. I recollect having heard that trouble began in retaliation to eve-teasing and molesting of 'homely' girl of one community by 'rowdy' boys of another community. That was neither the first time the town burned nor the last time. Because girls are girls, boys are boys and boys want only 'one' thing since Genesis. On umpteen occasions the sectarian cauldron has been lit, passions aroused, the silkworms broiled and the surviving ones retreating into their cocoons to nurse their bruised souls in anticipation and silent preparation for the next fling.
'Mad boy, come here, and take your 'tindi'
In July 1969, I was felicitated for being a meritorious student by ABVP, the student body of Sangh Parivaar. Its stalwarts, from the podium inside Canara High School Urva, extolled our traditional cultural values emphasizing on student discipline, hard work, respect and obedience, and above all moral rectitude and uprightness. At 16, I found them to be my personal values too. I spoke approvingly of those values in my address. I do not recall having heard any speaker referring to Hindu, Hindutva, RSS, Jan Sangh or any variant thereof. Was I hoodwinked in my teen naivety?
I moved to Udupi after I joined MGM College. The student attitudes towards each other struck me as strange at first. Suddenly, I was a Christian again. Among my classmates were layers of Brahmins, Bunts, Billavas and Mogaveeras. I rented an annexed room in a Brahmin Nivasa Compound to live as a neighbor to the smiling urbane gentleman doctor politician V. S. Acharya.
I became an untouchable while in the compound. The old landlady spent her time terrorizing her husband, grown up sons and their demure wives, muttering curses at me as she passed by my room and reminding to herself that for twenty rupees a month she would not risk the fires of eternal hell. Yet at month beginning, she yelled at me to come by and drop the cash on her outstretched palms striking the pose of 'kazara mantvantlo mudi xivonk ravlolo novro'. We knew the rules: Keep two feet distance from the entrance door of her holy abode, and wait for her to return with 'Ye, huchchu huduga, yee sose kaiallina tindi tindu na sayuthene, neenu sattu hogu!' and drop in my outstretched palms pieces of holige as the official rental receipt. Then she will rush to take her bath to cleanse her ashud'dh state from a deal with the scum of the earth, me the impure infidel. I often wondered why she underwent this ritual for two years and did not allow her jobless husband, her post-graduate sons or the equally qualified daughters-in-law to stand in for her. On my part, I was cured of admiration of those khaki clad old men who espoused the lofty cultural values at the ABVP meet.
Those were the simple days in our lives. Like the birth-death cycle of incarnation, the rebirth of our ancient nation as an infidel kid was not to be accepted but to be suffered as unavoidable; surely, our next birth will be pure, Brahmin and glorious.
Baab sangte aylo, sankko bandije..
At national political level, the Gandhi-Nehru faction within All India Congress emerged as the arbiter of our destiny, casting aside both the free market enterprise "Swatantrites" of Rajaji and 'Janasanghis' of SP Mookerjee. The communists and socialists remained a force to reckon with, aligned as they were with Nehruvian state planned economic model as well as the utopian apostate ideal of European Socialism.
Even as the laudable mission to promote unity in diversity through secularism as state policy was constitutionally adopted, practical methods to change hearts and minds of ordinary people and to reflect it in their daily lives, such as my old landlady, or the habits of people of my village in Belle, were neither legislated nor locally germinated. Secular multicultural India erected on the partitioned subcontinent simmered within muttering curses in private and its religious divide boiling over into riots, murder, mayhem and genocide now and then driven with suicidal fervor. Each bout was followed with police or army flag marches, peace meetings, and more homage to unity in diversity with matching fervor. Only we did not know or had the will to devise practical ways to build the bridges in our hearts. As Muddu Moodubelle would say, "baab sangte aylo sankko bandije..."
The aftermath of Land redistribution
At state political level, the Devraj Urs faction of Congress trounced and ousted the conservative factional leaders from Congress Party giving an aggressive socialistic direction to the administration. Karnataka Land Reforms enacted under Urs regime, gave tillers and tenants property ownership rights on agricultural wetlands and kumki dry-lands in what the historical owners of those lands see as daylight robbery by the king of the day. As a personal beneficiary of this law, I would not delve into the ethics or sanctity of employing state power to redistribute wealth or assets, which were once upon a time acquired by the owners through similar means and leased for exorbitant crop- shares as birth-rights from divinity.
Fact is the reality that mutts, temples, rich landlords especially Brahmins and Bunts lost huge annually recurring revenues and perennial source of easy livelihood. The beneficiaries are easy to spot, however, in the words of a Bhat acquaintance I meet annually in Mangalore: "undu poora jameen enkalnaye. Kirxandakalek porbulek pondu. Akulna jokulu kalter, malla ayer, fidai uruk poyer, pira battijer, fukkat'k tikkina pondu fukkat'k, shetr-pujarilu-malyali byarinakulu ulai padyer".
The Mangalorean tiles disappear and sea view takes over
In May 1974, I went and met our ex-MP Lobo Prabhu in his Light House residence. Aristocratic in outlook, he foresaw what lay ahead: Mangalore will be urbanized with high rises and apartment complexes. The traditional tiled houses, villas with meadows and bungalows with manicured lawns will disappear. And future will belong to concrete, steel, aluminum and glass.
38 years into that prediction, his daughter and inheritor Giselle Mehta is a prospering real estate developer and builder in Mangalore, among the top ten fastest growing metropolises in India. Hers is only one among dozens of elite address offerings to global investors, at prices the local hoi-polloi can never dream of affording. In fact, even tenements in the mushrooming small time operators among the builders and contractors are beyond their reach. The glitzy malls, sports clubs, pubs and massage parlors, Wine Shops, Bars & Restaurants exclusive fee paying social clubs, and health resorts & Spas glitter nightly in their neon glory, while the brahmanara upahara griha and sasyahari vilasas fade in the shadowy background. The inheritor and current owner of the landmark Mohini Vilasa who refuses to change his traditional business ways and was my senior at St. Aloysius College concedes: It is losing game. (In January this year, I ate at a traditional breakfast, with him hovering over his loyal customers.)
The activist initiation and anointment of hooliganism into holy war
Holy war is not unique to Mangalore and our districts. These lands did not spawn them. Assigning holy intent to human conflicts is as old as prehistoric times, with both mythological gods and historical gods or their namesake waging wars on one another. Survival and propagation of a competitive and rising civilization requires subjugation and destruction of rivals in their decaying or weakening phase or unsuspecting ones. History is replete with such examples with rise and fall of civilizations, empires, and religious sects. Crusades, Jihad, Dharma Yudda have dominated our historical discourses as part of modern education.
At a micro level, in recent times, the fear of being foreigners on ones' own soil has spawned political forces like Shiv Sena in Mumbai, Kannada Chaluvaligararu in Bangalore and Assom Gano Parishad in Assam. Mangalore will not be an exception. The cinders are for picking by ideologues and underground mafia. Who among them will seize the opportunity but those who genuinely are confused, angry, and unwilling to see a second coming of the threat? First, they took by law our farmlands and with it our livelihood; now, they take our culture and women. Who among the mafia but small time extortionists, musclemen and street rowdy will seize the opportunity to make it big without hinder by law enforcing agencies? The heady cocktail of ideologues and petty criminals is to incorporate strong arm tactics through instituting and anointing of hooligans into the cause of holy war.
Your holy war is my terror and vice versa
Researching into contemporary Indian politics, I have spent hours listening to various acrimonious and cantankerous speeches of all shades in our Union Flag: green, white, saffron and those not in the flag: red. I conclude: my holy war is your terror and vice versa. It is free for all for the non-state actors working in close association with factions within the state. It is the state with a suicidal tendency going at its own throat. It is a recipe for an outside power to meddle in our affairs as history has demonstrated and we love to quote: India in its history has never invaded its neighbors, but has always been invaded, looted and marauded time and again. When will we have the time and resources to invade others, busy that we are fighting among ourselves?
In the context of sectarian strife and social tensions in our districts manifested as attacks on Christian Places of Worship in 2008 onwards, the much hyped Amnesia Pub Attack by Rama Sene in 2009, assorted cow-jacking episodes on highways and rural roads, enticing and kidnapping as well as disappearing stories of young girls especially of low social and economic status among Hindus, threatening and thrashing of Muslim boys found in the company of girls not of their own, and the dramatic enactment of Morning Mist Homestay soap of Ramsey horror kind, let me quote extracts:
Sri Vishweshateertha Swamiji of Pejawar Math:
"We strongly condemn the attack by the activists who took law into their own hands and assaulted young women.
"However, people should also view the incident in another angle. As per media reports, the residents of Padil said that young boys and girls had been consuming alcohol and dancing obscenely in the homestay for the past several days. Media has reported that illegal activities have been going on in the home stay. Isn't it essential to investigate this matter and find out the truth?
"Is it not the duty of citizens to protest against illegal and immoral activities? There is no doubt that the activists were wrong in taking law into their own hands, but how can immoral activities in home stays be curbed if there is police inaction?
"Instead of 'gundagiri' hundreds of people must come together and stage a peaceful protest. People should create awareness on the issue. It is not enough that youngsters condemn the incident with strong words; they should also condemn immoral behavior in equal measure. Media and thinkers are also expected to put in their efforts in this regard."
I understand the holy seer's conviction: Opposite sexes cannot mix in unsupervised private environs and keep their relationships puritanical. Especially in the presence of alcohol and fusion music, sexual orgies cannot but occur. Sex among consenting adults with intoxicated or otherwise and prostitution in private is not illegal, yes; immoral, yes for majority of us, non-celebs and middle class. Pertinent to note in the accusation of police inaction is his acknowledgement that we as a nation state are a failed one, something we gloat about our arch-enemy Pakistan.
The Jamaat-e-Islami Jammu and Kashmir Spokesman Zahid Ali:
"A guest is supposed to respect the sentiments of the host. Some tourists, mostly foreigners, are seen wandering in short mini-skirts and other objectionable dresses openly which is against local ethos and culture. This is not acceptable to civil society at all.
"It is the duty of the department officials to impress on tourists to honor local ethos failing which they can even force an angry reaction.
"We need no such guests who can become a cause of derailing society from the right track and spread immorality and immodesty in the name of tourism."
The Haji implies that activists of 'J-e-I' will take 'law into their own hands', an excuse used to anoint non-state actors as state within the state with powers to legislate and enforce its laws as parallel government. This statement implies that we have a reserve of extra-constitutional but committed militia to impose our vision in preservation of our cultural values. India, as a nation state will face challenges to its authority not only from green, white, saffron and red activism but also from hundreds of its ethnic and tribal groups in coming years, as the pace of change is accelerating but leaves a trail of disillusioned among regions, classes and masses.
Safiya Naeem, a job seeker at St. Aloysius College, Mangalore
"When I met Principal Father Swebert D' Silva for the interview, he told me that I would have to remove my burqa if I get the job. I said I did not mind not wearing the burqa, but I would not remove the head scarf.
"If he can wear a cassock, what is wrong in I wearing a burqa? When the college authorities said the rule could not be changed, I rejected the job offer.


"They have no right to tell me what to wear or what to eat. It depends on my interest".
I see that this conservative Muslim woman rebutting the view widely held by other religious groups that burqa and head scarf is retrograde symbols and keep women from progress. They want to impinge on her personal liberty to make her own decisions.
When Bishop of Mangalore issued his pastoral whip to his women flock to come to church for liturgical services dressed 'modestly', I recall that most frequently commenting males wrote to the most popular e-portal approvingly of the pastoral letter. When a section of young girls retorted- why is clergy objecting when our parents do not?-they were greeted with derision and 'disagree' buttons.
For us, it is a male world there. Alas, even with all progress, it is women who get pregnant while male can sow the seed and walk away, if he so wanted. Like the Tom Cat around Monteiro's Nest, not too far from Morning Mist homestay. For us men, religious or non-religious, of saffron, white or green or red hues, bridal virginity on nuptial night is a life and death priority. 'Bastard' is the foremost abuse that has the power to make a lion out of a wimp of a man among us.
The criminals are not born
The society offers them the options and opportunities, just as it offers choices and opportunities to be law abiding. When the society is polarized but is also confused and does not seem to take consistent stands, and is split down the middle into opposing viewpoints, and if there is not a minimum consensus on directing, managing and leading the changes that are inevitably taking place due to education, prosperity, exposure to external influences, parental and peer lifestyles, the social tensions and sectarian strife will continue to visit us. People will get hurt, regardless of being innocent or guilty of accusations and innuendos. That is the price citizens pay for allowing the leaders with narrow sectarian vision to flourish. When hurt, the citizen too has recourse to options of justice: legal or extra-legal. Only silence and inaction is not among the options.


Philip Mudartha

[..FIRST rank holder of St. Lawrence High School. He not only inscribed his name on the hearts and minds of every Bellean and the neighboring villages, but through out the State of Karnataka as TOPPER of SSLC Board Examinations in the year 1969..]