Udupi: With poor rain, paddy farmers feel the pain
The Hindu


Udupi, 25 June 2014: Decline in rainfall in June has affected paddy cultivation in the district with even sowing and transplanting operations affected.
Anthony Maria Immanuel, Joint Director of Agriculture, said that there was a 33 per cent decline. The district normally received rainfall of 1,007.9 mm by June 23. But this year, it had received only 674.1 mm.
Last year, the district had received a rainfall of 1,219 mm by June 23.
There was a 45 per cent decline in rainfall this month, when compared to the corresponding period last year. The Department had a target of cultivating paddy in 45,000 hectares (ha) in the district during the monsoon (kharif) season this year.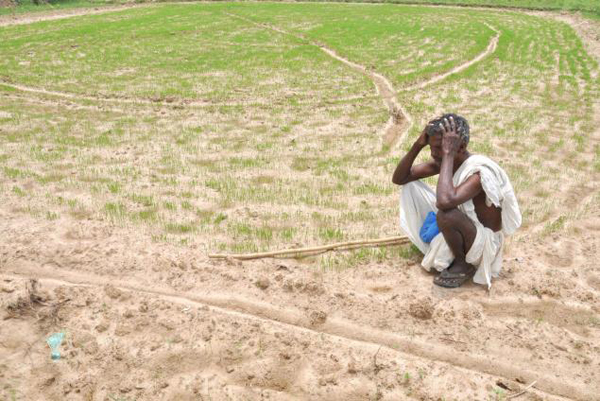 So far the sowing activities had been taken place in 361 ha in the district. Last year, sowing activities had been completed in 3,000 ha during the same period. The decrease in rainfall had affected sowing and transplanting operations.
But the pre-monsoon agricultural operations such as choice of good seeds, organic fertilizers and other nutrients for soil had taken place smoothly.
In the present season, 1,348 quintals of seeds of different varieties of paddy had been distributed to as many as 3,250 farmers at subsidised rates so far. Last year, 1,731 quintals of seeds of paddy had been distributed to 4,175 farmers by this time.