Creating more employment my priority - B Janardhana Poojary
Bellevision Media Network


Mangalore, 29 Mar 2014: "Creating more employment opportunities in Mangalore is my priority . . . " said B. Janardhana Poojary, Indian National Congress Candidate contesting from Mangalore Lok Sabha constituency.
In an exclusive video interview to Bellevision.com, Mr. Poojary said "There are many colleges and Universities in Mangalore and lots of youngsters graduate every year. But when they come out with a degree they find only darkness in front of them. It may be in the industrial sector or agricultural sector, my primary aim is to create more employment in the district."
To the straight question who was his opponent in Mangalore and why he has been targeting NDA prime ministerial candidate-Narendra Modi, Mr. Poojary said "It is not his creation. The scene is created by BJP leaders as they appeal for votes in the name of Modi and not in the name of their local candidate." Mr. Poojary also challenged Modi to fight the general elections against him from Mangalore.
When asked whether he is ready to fight against Modi from Modi's constituency, Mr. Poojary replied in negative. He said he has full confidence on Mangalore voters that this time they will elect him to the Lok Sabha.
Mr. Poojary brushed aside AAP idea that a Legislator should contest again and again saying " You can't wipe out elders. They are experts."
About Yettinahole Project, Mr. Poojary firmly said he will not allow a single drop of water from Netravati to flow outside the district. He said that the district with so many business establishments, hospitals, schools and colleges is already facing the scarcity of water. He assured that for the people of other districts who are facing water scarcity he will try his level best for an alternative arrangement.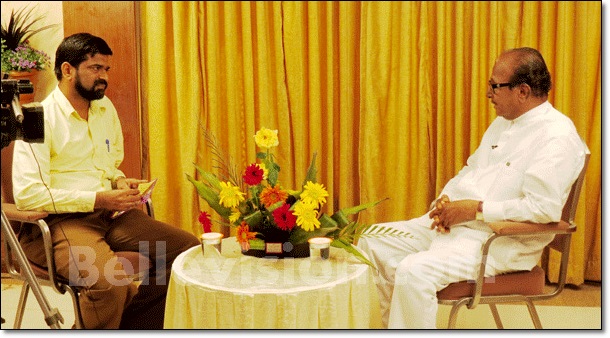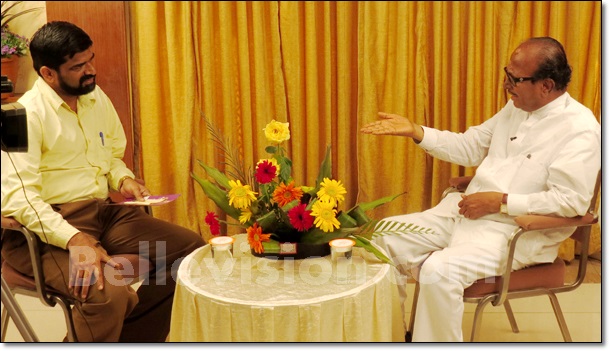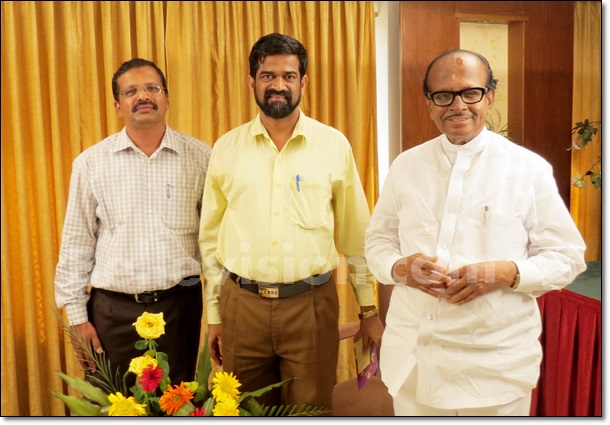 On a lighter note Mr. Poojary also said that in this country many foundation stones for many projects were laid in the past, but very few have been completed.