Indian Democracy at Cross-roads Part-10: WIIFM Model
by Philip Mudartha

Bellevision Media Network



India is due to face one of the greatest challenges within few weeks when 81.45 crores of voters will cast their votes in the general election to elect 543 members of the sixteenth Lok Sabha. The general election will be held in nine phases, the longest election in the country's history, from 7 April to 12 May 2014. Voting will take place in all 543 parliamentary constituencies of India. The result of this election will be declared on 16 May 2014, before the 15th Lok Sabha completes its constitutional mandate on 31 May 2014.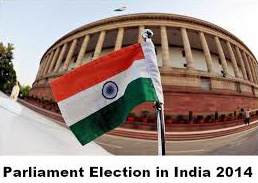 There is a lot of speculation all-around regarding the possible outcome of the general election. It seems that the wind is clearly blowing in the direction of the Narendra Modi led BJP and the National Democratic Alliance (NDA) which is predicted to sweep the polls whereas the Congress led United Progressive Alliance (UPA) is being written off as the party and alliance that is doomed to utter failure.
In spite of these predictions, one cannot underestimate the regional parties who collectively can topple the applecart of the NDA by coming together on a common platform in the form of a Third Front. But one cannot forget the previous experiments with such a possibility as each of the regional leaders entertain an ambition of becoming Prime Minister. Hence, their efforts would be to win the maximum number of seats so that they could have bargaining power to put forward their own claim for the Prime Ministerial Chair.
A lot of churning is going on in the political ocean as alliances are being formed and disgruntled ticket-losers in one party jumping the bandwagon of other parties. As winning is the prime 'mantra' of all political parties, they are in the process of fielding candidates with criminal background and corrupt practices. The general election of 2014 has been generating a lot of heat and dust. As such it would be interesting to be a witness to the historical event by understanding the forces and personalities that shape the future of this great country. Bellevision.com would bring out analytical articles by experts on the forthcoming elections that would provide insight into the historical general election of 2014.
- Bellevision.com Team
17 Apr 2014: Voters' enthusiasm could be seen as quite a large number of voters queued up at the voting booths in township Moodubelle and its cluster village centres. The Belle GP President predicted above 80% of registered voters to exercise their franchise. If the prediction becomes a reality, it would be a testimony to the political awareness and commitment to democratic process of citizens living in Belle Grama. It is testimony that the cynicism of expressed mostly by college graduates in their late thirties is misplaced.


What motivates such a large number to expend their time, money and physical effort on a hot summer day? Why did they endure the pain? They could have found a gainful and pleasurable alternative activity. I take this question forward to examine the WIIF Model.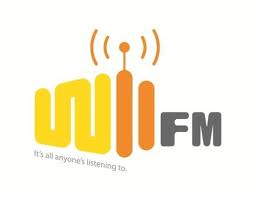 It is all anyone is listening to.


If you are reading this, there is something in it for you. If I have to get you to read it, I have to deliver something that is of value to YOU, not to ME. If I have to write this, there has to be some value for ME as well. The publisher has to have some value for HIM without which he would not oblige.


Confusing? Am I contradicting in saying value for you and for me? Could there be SHARED value for all: reader, writer and publisher? I leave it at that for now to focus on elections and our politics.


Socialism is dead in China and Russia. It is dying in India and emerging market countries like ours. Belle was a socialist bastion once upon a time when it was a very poor village. With phenomenal economic, social and human development, Belle had to abandon socialism. With money and what it can buy, Belle had to cross over from socialism to WIIFM.


Nothing wrong in that; nothing immoral either. It is human and social evolution, which happens so seamlessly that we fail to sit up and take notice. Until politicians arrive at our door seeking votes.


I quote Oscar Ameringer, an American Socialist of twentieth century: Politics is the gentle art of getting votes from the poor and campaign funds from the rich, by promising to protect each from the other.


Some politicians remind us that there still are poor among us. They remind us of our past.

They appeal to our hearts and soul to strengthen their hands so that they can empower us in return with guarantees of our rights to food security, access to basic education, and access to information on conduct of public affairs by the state.



Do we understand them? Do we trust them? Do we accept them as truthful enough to keep their promises after the elections are over? Do they deliver on their promises of helping the poor?

It depends. On us; on what WE are, how we think and make our voting decisions. Most of us rich, middle class or poor, make our decisions using either IQ or EQ or both quadrants of our inner self. There are some for whom Physical Quotient (PQ) is a priority. Then we have a minority of enlightened and noble among us. They have mastered the art of living and have total control on the self. They have assimilated Spiritual Quotient (SQ), the fourth quadrant bringing self to a holistic level.

Whether we decide using one or more or all quadrants of our own inner self, we all make decisions based on WIIM model.

What is WIIFM? It is What's In It For Me.

If I return to my original question on how value for ALL can be achieved, instead of value for reader, writer or publisher, the answer is in us making our decisions in the holistic manner.

That is perfect, ideal and romanticism. Life is never perfect. None of us can ever claim to rise to the holistic model of development.

The rich give money to the politicians to fund their election expenses with the hope of recovering it with high returns. The returns are not only financial; they include keeping them safe and away from the poor; those smelling, sweating, ugly and junglee ones.

They want them to get richer and richer; they want to smell better and better. They want to acquire six packs and all curves. They want to be on-so-English, you know what I mean.

Why they are rich? Because, they have brought themselves into the B and I quadrants I present below. They own a system and make people work for them, as big businesses. They own money to invest and earn mega-profits as investors in big businesses.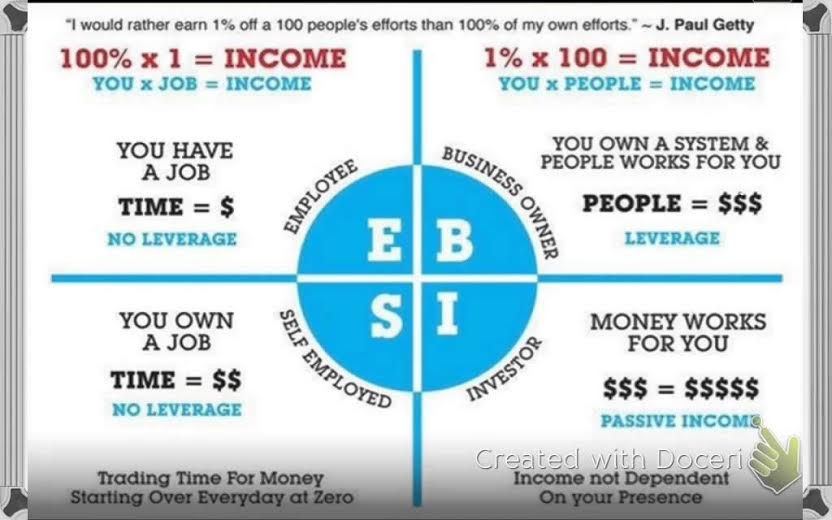 They give money to the politicians to keep those poor people eking their lives in E and S quadrants away from them. They also want them to make laws designed to keep everyone except themselves permanently in E and S quadrants. Build the wall, buddy, with my crores that I gave you to get elected.

And what does poor want? A job! A small shop!!

And what happens? They remain AAM AADMI. Kicked around by petty officials, even in the most humble Panchayat office, where he goes to get a birth registered and get a birth certificate so that he can prove his identity (PoI). Or he needs permission to set up a shop at a street corner, like the Tunisian fruit vendor wanted.

For example, compare that with Amitabh Bachchan deciding to open a bank account with any Bank and borrow money to start a movie production house. The bank will fight over other banks to come to his home office inside his palatial Juhu house to give him a loan.

For example, compare that with Ambani, Adani, Tata, Birla, and any established corporate honcho wanting to set up a factory. They want that done with a phone call to a single person and it is done. They want all those silly licenses to be issued instantaneously and brought to their offices. They want the required land, logistics, energy supplies and whatever it takes to be given at a price they set regardless what the majority in the E and S quadrants thinks.

They have the right and the power. Didn't the politicians fly to meet the poor voters using their money? Didn't they promise poor those jobs which no one but we create?

What is in it for me, asks the poor man. Roti, kapda, makhan, thoda-sa paani, kabhi kabhi bijlee, aur…?

Does he want more? I bet he does not. I don't. I am aam aadmi.
Also Read