Bantwal: Ganapati Bhat, Inventor of Tree Bike gets Pratista World Record
Bellevision Media Network


Bantwal, 15 Nov 2021: Pratista Foundation has conferred Pratista World Record to a 48-year-old farmer, Ganapathi Bhat who had invented an ingenious motorbike to climb areca trees for plucking arecanut or for spraying pesticides.
Ganapati is a native of Komali that comes at the limits of Sajipa Mooda gram panchayat, near here. He is a progressive farmer and he wanted to solve the difficulty in getting expert areca tree climbers who were charging exorbitant amounts to do their tasks.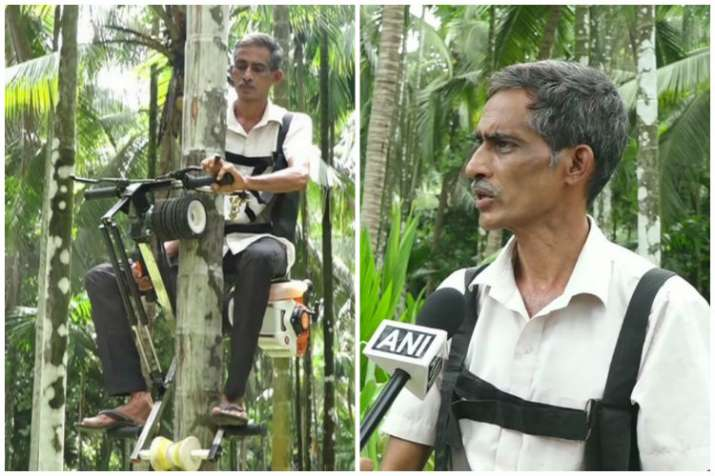 As the saying goes, Invention is the mother of all necessities. Ganapati invented a motorbike that can take one to the top of the areca tree for doing all tasks. It was more economical than professionals thereby saving a lot of money.
He has been lauded by none other than Anand Mahindra, chairman of Mahindra & Mahindra for his invention that has been covered by The History Channel.
He has hosted his daughter Supriya, being seated in the motorbike and reaching the tree top that video had become viral in 2019.