Dubai: UAE Bunts to organize mega Cultural Extravaganza on Apr 24
- Media Release


Dubai, 19 Apr 2015: UAE Bunts, a premier association of Bunts community in UAE, will be organizing mega cultural extravaganza as part of forty-first annual celebrations scheduled to be held at Amal ballroom of J W Marriott Hotel, Deira here on Friday April 24 at 10.00am.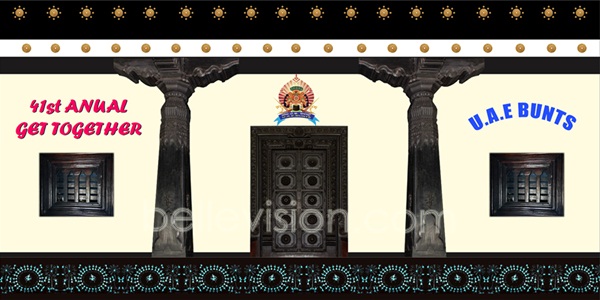 Professor M Balakrishna Shetty, principal of Sri Durgaparameshwari First Grade College, Kateel, Mangaluru will be the guest of honor.

UAE Bunts patron B R Shetty will preside the programme.

The grand event will be compered by RJ Avinash, well know RJ from Mangalore/Udupi.

Professor Balakrishna Shetty will be conferred with Bunta Vibhooshana Special Award in recognition of his selfless service in educational sphere and social work.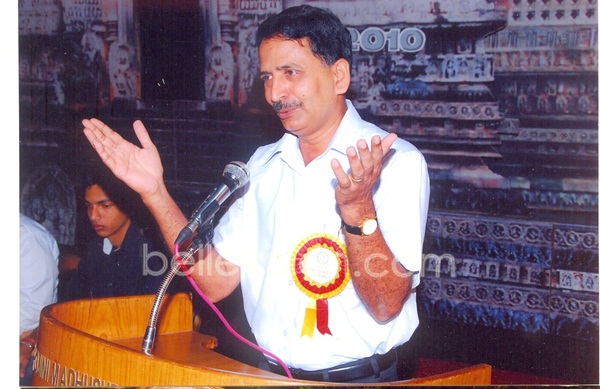 Multiple cultural and special events are lined up for the whole family to enjoy the entire day grand cultural extravaganza.

The special attraction of the day will be Dance Competitions (Folk and Cinematic) for kids and adults. It will be divided into 2 groups - children age group of 8 to 16 years and for adults age group of above 18 years. These special dance competitions will be held on Folklore and Cinematic themes and expected a large number of participants, young and old who will entertain the crowd during the celebrations.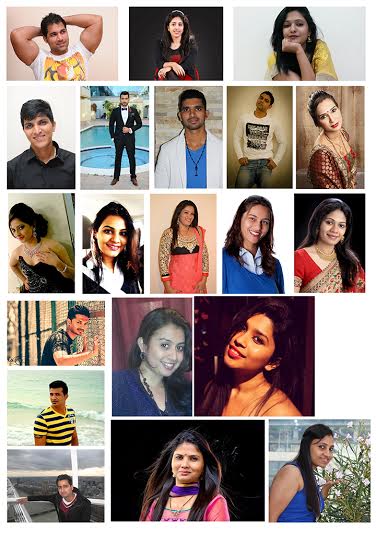 The other special attraction of the day will be Mr and Mrs Bunt competition for which the auditions are already been conducted and 12 ladies and 10 men are selected for the final show which will be a very attractive event of the day. This competition will be held in 3 rounds. First Round: Fashion Show, Second Round: Talent Show and Final will be Question/Answer round which will be adjudged by the eminent judges and the winning couples will be awarded with Mr and Mrs Bunt title and offered loads of prizes.

During the programme, UAE Bunts are privileged to honor Bunts students who have achieved 90 percent and above marks in Class X and II PUC and excelled in the field of sports during the year 2014 - 2015.

The details will have to be emailed to sarvo@eim.ae as soon as possible.

The event also holds loads of dances, cultural events based on Kannada/Tulu culture, customs and traditions of Coastal Karnataka.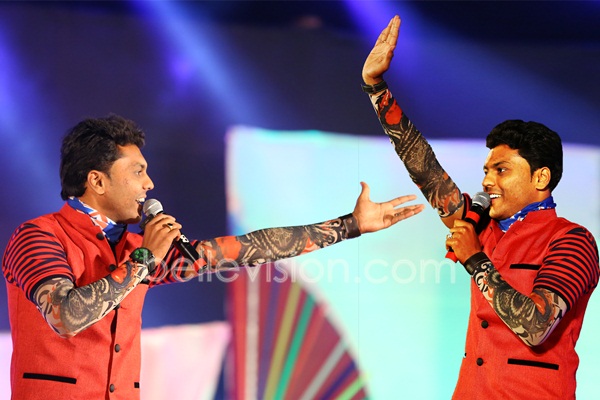 For entry passes, contact Committee members:

Shiva Shetty / Akshatha Shetty, Dubai Tel : 050-4753059 Email : shivashtty@yahoo.co.in

Prakash Pakkala / Divya Pakkala, Dubai Tel: 050-3435376 / 050- 5605582 prakash2pakkala@gmail.com

Dinakara Shetty / Shruthi Shetty, Dubai Tel: 050-4681665 / 055-8820316 reknids@hotmail.com

Guruprasad Shetty / Latika Shetty, Dubai Tel: 055-7465181 guru.shetty2@gmail.com

Gurucharan Rai / Sridevi Rai, Sharjah Tel: 050-3007402 gcrai@solasmarine.com

Ranjit Rai / Sharmila Rai, Abu Dhabi 056-1200614 rairanjith@rediffmail.com / ranjit.rai6@gmail.com

Sachindra Shetty / Raksha Shetty, Abu Dhabi Tel: 055-1945008 sachindrashettyr@gmail.com

Kamraj Shetty / Rashmi Shetty, Abu Dhabi Tel: 050-9231901 kamraj3234@gmail.com

Sadananda Shetty / Vidyavathi, Abu Dhabi Tel: 050-6992916 / 055-5935238 hanee@eim.ae