Travelogue: A most memorable Tour of the great nation – Russian Federation
By Arathi Adiga

Bellevision Media Network



When it comes to travelogue the first name appears that is of Arathi Adiga in news portals, social networks and the beautiful pictures she posts. She is the one who first introduced Bellevision readers " The Miracle Garden " and after reading this article many of our readers went and enjoyed this garden including bellevsion team in U.A..E. earlier this year.
Arathi Adiga is a simple village Girl from Dakshina Kannada, born in Venur, Belthangady Tq and did her schooling and College at Venur, Moodbidri and Mangalore.
During her early school/college days she was actively involved in various extra-curricular activities and college art, literary and sports competitions and has earned a great name and fame.
After the marriage she shifted to Dubai, worked in a Leading MEP company as ELV Engineer and for 6 years to fulfill the dream of visiting most part of the world with the best companion of life.
Her travel experience is beyond anyone expectations and at this very young age she has travelled extensively all over the globe. Till today she has visited most part of the South India, Jammu Kashmir, Rajasthan, UP and South Karnataka.
She has travelled extensively to many foreign countries namely , Singapore, Malaysia, Bangkok, Hong Kong, Mauritius, England, Holland, Belgium, Germany, Italy, Vatican City, Switzerland, Austria, France, Nepal, Tibet, Denmark (Copenhagen) Norway, Finland, Sweden, Turkey, Oman and Russia.
She quit her job a year ago and she now enjoys Yoga, reading, writing, participating in cultural activities and travelling.
We are very pleased to introduce Arathi Adiga to our viewers and we hope we will have many more travelogues rest of the year for our readers. We wish her good luck for her many more successful tours to the exotic places around the globe.
To begin with she has shared her unique experience below while she visited the great nation of the East Russia or Russian Feberation which is the largest country in the world. She has not only explained the places and cities she has visited but she has given the links so that our readers would get complete knowledge on the place they are planning to visit and offcourse the most wonderful photographs. Bellevision would like to thank her for her time and efforts to getting all the pictures organized and for this most wonderful article on RUSSIA. Arathi also given a few guidelines on how to prepare and arrange to travel to these exotic places in Russia if any of our viewers wish to travel. Wishing our readers / viewers "Schasleevava Pootee " in Russia it means HAVE A NICE TRIP.
Tour of Russia
Who does not take a break from hectic work schedule and scorching summer of U.A.E. has you planned your summer holidays? When it comes summer family holiday most think about south east Asia, Europe or some African countries, if you have done all those or thinking to try something different , Yes Russia is an option.
A Country with mixture of rich culture, grand history, ancient religions, wonderful architecture, technologies, beauty and wonders of the nature, Museums with the billions of stunning collections, fashion and different Siberian cuisine.
When we talk about Russia first question comes How safe? We did not face any safety or security problems. It was as safe as our own country.
Language English speaking and writing are very rare in Russia, for English speaking people it is better to hire English speaking Guide or book a guided tour.
Food: All the world cuisines are available in main cities including vegetarian restaurants. Plenty of locally grown fresh vegetables and fruits are available.
It is an expensive country costlier compare to European countries too.
Weather: It depends on the time you travel best to travel from May-August with long day time and in June with white nights in St Petersburg.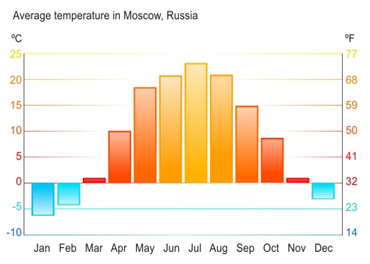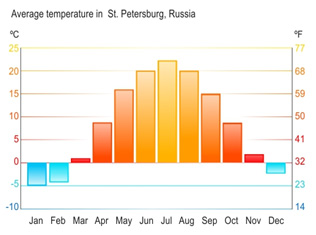 The very famous tour destinations or packages of Russia are
1. Moscow, Golden ring, St Peters burg,
2. St. Petersburg, Moscow, Trans Siberia (Train)
We have taken the First one so herebelow I am giving the brief detail and pictures (links) of my experiences.
Moscow: (http://en.wikipedia.org/wiki/Moscow) The capital of Russian federation is best example of Rich history Royal rule, surveillance, courage, restoration and with stand. Socially, politically and economically Moscow has gone through many phases still it retained its beauty, culture and self dependency, with the population of more than 14 million.
There are more than 800 attractions in Moscow. Visiting all of those is not possible though here are some high lights
The Kremlin: The Moscow Kremlin is one of the most ancient parts of the city and symbolizes the whole of Russia. The Kremlin of Moscow is a historic fortified complex at the heart of Moscow, overlooking the Moskva River (to the South),its surrounded by Saint Basil's Cathedral , Red Square , the Alexander Garden. Kremlins and includes five palaces, four cathedrals and the enclosing Kremlin Wall with Kremlin towers. The complex serves as the official residence of the President of the Russian Federation.
Bolshoi Theatre: The Bolshoi Theatre is the most famous theatre in Moscow. The theatre shows around 3-4 different operas and 2-3 ballets each year. The focus is on classical masterpieces from composers such as Mozart, Verdi, Wagner, and Tchaikovsky. Russian ballet is world famous and is an important part of the Russian culture.
St. Basil's (Pokrovsky) Cathedral: The well-known St. Basil's Cathedral is located on the opposite side of the Voskresensky Gate of the Red Square. It was built under the rule of Tsar Ivan IV the Terrible in 1554-1560 in honour of conquest of the Kazan Khanate. According to the legend, when the Tsar saw the finished cathedral, he ordered the architects to be blinded so that they would not build such a beautiful building anywhere else. Despite the gruesome story behind it, the Cathedral itself is an architectural masterpiece consisting of nine altars spread out on one single foundation. St. Basil's is a must-see for anyone visiting Moscow.
GUM Department Store: The GUM is a huge shopping centre, one of the largest in Europe. It is the most famous place to shop in Moscow, but it is also known for its architecture. It is situated on Red Square and the first part of it was built in 1812, under Alexander I.
Moscow Metro: The Moscow metro is famous for its architecture and the stations called "underground palaces of Moscow" have become main sights of the city. The old, pre-war stations symbolise the industrialization of Russia, whereas the post-war ones were made to symbolise victory and pride of the nation. The first metro line was the Sokolnicheskaya, built in 1935. "Majakovskaya" is considered one of the most beautiful stations.
Victory Park and museum: Since the 1980s the bow-downhill also includes the monumental museum to the Soviet victory in the Great Patriotic War WW-II. The main building of the museum was constructed between 1983 and 1995. 'Hall of glory' holds reliefs of the 12 soviet Hero Cities, on its marmor walls are inscribed the names of several thousand Heroes of the Soviet Union, awarded during the war. 'Hall of remembrance' downstairs contains 'Books of remembrance' with the names of more than 26 million soviet war dead.
Novodevichy Convent: Founded in 1524 by Grand Duke Vasily III to celebrate the recapture of Smolensk from the Lithuanians, the Novodevichy Convent is one of the most beautiful sights in Moscow.
Historical Museum (SHM): The historical museum of Moscow has a vast collection representing every phase of the Russian history. The museum is situated on Red Square and it has multiple exhibitions, which display Russia from antiquity until the 21st century. The museum is one of the most popular in Moscow. If you are interested in Russian history, this museum is a must-see.
Central House of Artist (CHA): Central House of Artist is the largest exhibition centre in Russia. Opened in 1979, it consists of 27 halls with 60 galleries. Each year the CHA hosts hundreds of exhibitions from all over the world. There is also a beautiful park with an open air Sculpture Museum, along with recreation areas and playgrounds for children.
Other Attractions are Space Museum, Armory Museum, Moskva River Cruise, Red October Area, Russian circus, Russian Bailey shows, Operas and Folk theaters.
The Golden Ring is a ring of cities northeast of Moscow, the capital of Russia. They formerly comprised the region known as Zalesye. These ancient towns, which also played a significant role in the formation of the Russian Orthodox Church, preserve the memory of the most important and significant events in Russian history. The towns have been called "open air museums" and feature unique monuments of Russian architecture of the 12th–18th centuries, including kremlins, monasteries, cathedrals, and churches. These towns are among the most picturesque in Russia and feature Russia's famous onion domes.
Sergiyev Posad,( http://en.wikipedia.org/wiki/Sergiyev_Posad),
Pereslavl-Zalesskiy (http://en.wikipedia.org/wiki/Pereslavl-Zalesskiy),
Rostov Velikiy (http://en.wikipedia.org/wiki/Rostov)
Ivanovo (http://en.wikipedia.org/wiki/Ivanovo)
Suzdal (http://en.wikipedia.org/wiki/Suzdal)
Vladimir (http://en.wikipedia.org/wiki/Vladimir,_Russia)
St. Petersburg: A beautiful European capital of Russia close to Gulf of Finland. This city has given me unforgettable travel experience. This has all the ingredients art, lavish architecture, an extraordinary history and rich cultural traditions that have inspired and nurtured some of the modern world's greatest literature, music, and visual art. From the mysterious twilight of the White Nights to world-beating opera and ballet productions on magical evenings.
Every place is a sight to see and every frame is picture perfect in St. Petersburg.
Main Attractions of St Petersburg are
Moscow to St. Petersburg train Journey, Nevsky Island, peter and Paul Fortress, Romantic River Cruse, Summer Garden, Mariinsky Theater, Science and technology Museum, Orthodox Cathedrals , Gardens, Pushkin Catherine Palace, Pavlovsk grand Palace and Park, WW-II St. Petersburg siege memorial, St. Issac Cathedral and many more..
Hermitage (http://en.wikipedia.org/wiki/Hermitage_Museum) (or the Winter Palace): The first Imperial residence on the site of the Winter Palace was a wooden house in the Dutch style built in 1708 for Peter the Great and his family. This was replaced in 1711 by a stone building, the remains of which formed the foundations of the Hermitage Theatre. Parts of this original palace have now been restored and are open to the public.
It has State rooms, Antiquities, Prehistoric Arts, treasure Galleries, western European Arts, middle European Arts, Oriental Art, Egyptian Arts, Paintings of all the famous painters of the world.
My personal opinion on this palace is it is collection of architectural wonders from all around the world, it is said that if you spend each second with one collection of this museum 8 years required to complete the tour of this hermitage, by this only one can guess the vastness and quantity of quality royal collections.
Peterhoff Grand Palace and Park with the fountains: The Grand Palace at Peterhof was designed to be the centerpiece of Peter the Great's "Russian Versaille". Around 1720, the Tsar gave up on attempts to establish his court at Strelna, mainly because the boggy ground proved entirely unsuitable for the canals and fountains that he envisioned. Moving his attentions further east to Peterhof, the Tsar began to draw up his own plans for the grounds and palace. Work had already begun on a modest palace, designed by Jean-Baptiste Le Blond, in 1714, and that building was completed in 1721.
The most famous ensemble of fountains, the Grand Cascade, which runs from the northern facade of the Grand Palace to the Marine Canal, comprises 64 different fountains, and over 200 bronze statues, bas-reliefs, and other decorations. At the centre stands Rastrelli's spectacular statue of Samson wrestling the jaws of a lion. The vista of the Grand Cascade with the Grand Palace behind it, the first sight to great visitors who arrive in Peterhof by sea, is truly breathtaking.
St. Petersburg is the place no one gets disappointed by visiting.
I hope this article and my experience gave you little bit idea about Russia and what to put in your bucket list.
How to prepare for the tour: 1.Mark the attractions and cities you want to visit according to duration of your holiday. (Minimum 10 days required to cover the places mentioned here) 2. Get an ORIGINAL invitation from your tour operator or hotel (local travel and tour agents are also able to arrange invitations but they are comparatively costlier than online bookings) 3. Travel health Insurance is must. 4. You can book air ticket from any flight Russian National Airline Aeroflot offers the best Price. 5. Credits cards are acceptable in most of the places, better to take local currency Ruble for the local purchases. 6. When you are visiting in the summer too, carry umbrella weather is unpredictable and it gets cooler in the nights better to pack warm clothes too.
| | |
| --- | --- |
| Dobraye ootro | Good morning |
| Dobriy den' | Good afternoon |
| Dobriy vyecher | Good evening |
| Zdrastvooyte | Hello |
| Preevyet | Hi! |
| Spaseeba | Thank you |
| Bal'shoye spaseeba | Thank you very much. |
| Eezveeneete | Sorry! |
| Prasteete | Excuse me |
| Da sveedaneeya | Good-bye! |
| Paka | Bye-bye! |
| Ooveedeemsya | See you |
| Schasleevava pootee | Have a nice trip! |
CLICK HERE FOR MORE PHOTOGRAPHS
-ARATHI ADIGA
Also Read : A worthy visit to Miracle garden Dubai By Arathi Adiga