A worthy visit to the land of risen giant – CHINA
By Anil Pernal

Bellevision Media Network



Bellevision is pleased to introduce our viewers Anil DSouza another new comer for contribution of stories, poems, articles and travelogues. He has travelled extensively all over the world and has captured all the beautiful moments of his journeys to all most all the continents.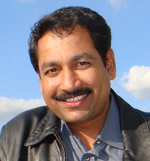 Anil DSouza - as a poet, lyricist, composer and writer is well known to the Konkani literary world by his pen name-Anil Pernal.
For the past 22 years his works has been published in the various weeklies, monthlies, magazines, periodicals and on the numerous websites. Starting from the age of sixteen, Anil Pernal has never looked back in pursuing his talents.
`Pisollim' and `Mukham Patlim Rupam' are his two published books of poems. He has also contributed his selected poems to the books `Sagoracha Vatechyo Zori' `Kupam Pondlim Mukham' `Shimpodlelim Motiyam' and `Thinteraant Pinthuram'.
As a lyricist so far he has worked for two audio Cds called `Bhognam' and `Tunch Moga'. And as a composer,songs and hymn writer so far he has two devotional Cds to his credit called ` Zezu Moga' and `Tuje Charanni'.
Residing in Muscat for the past 16 years, Anil Pernal has the opportunity to travel extensively around the globe. So far with the exception of two continents he has been to all the continents of the world.
Bellevision.com welcomes Anil Pernal to our team and wishing him all success. Shortly he will also be contributing articles and poems to our Konkani section.
The following is the travelogue to the land of gaint – China where he had been to recently.
A worthy visit to the land of risen giant – China
05 Mar 2013: Once known as the sleeping giant, but now rapidly growing with its giant leaps towards progress The People's Republic of China has accomplished what most of other developing nations are dreaming of. I had the opportunity to visit this great land on 10th September 2012. After 8 hours 35 minutes journey from Muscat where I reside via Qatar, it was the afternoon of the 11th by the time I arrived in Hong Kong. From airport to my stay hotel Island-Shangri-La is about 45 minutes journey by car. On my way to the hotel, The lush green hills, the tall modern sky-scrapers lined up for miles and miles, the huge attractive suspension bridges which connects the Islands and the Victoria Harbour gave me a short marvelous glimpse of Hong Kong.
Having rested enough next day I went to see the most famous giant Buddha statue situated at Lantau Isand. This journey we had to accomplish by using the Crystal bottom cable cars which itself was an amazing experience. As we started our journey climbing higher up above the sea level our excitement started to grew .On our one side we had the view of the airplanes landing and taking off, and on the other side the emerging aerial view of a city filled with the land scrapers. After a fascinating 30 minutes travel via cable car we could see the magnificent giant statue of Buddha emerging in front of us on a hill top. This island is famous for the giant Buddha statue and Po-Lin Monastery. After visiting the statue and an ancient pagoda (Buddhist temples are called as Pagodas) we paid a visit to the nearby fishing village known as Tai O, which displayed variety of dry fish from South China.
On the 13th morning I went to see the highest peak of Hong-Kong called The Victoria peak. which is situated at 396 meter above sea level, once it was the summer retreat mountain for the colonial British bureaucrats. The peak terrace houses a Peak history museum and Madam Tussaud's Wax Museum. From this peak terrace I saw the whole beauty of Hong Kong city and particularly the view of Victoria Harbour stood out magnificently.
The same day afternoon I was scheduled to leave Hong-Kong for main land China. When I arrived in Guilin City by Hong Kong Air it was already 5.30pm and the sun has started to set in. There is a vast difference between Hong Kong and Guilin as to crowd, unending traffic, bicycles etc. Li river flows through this city and many tourists visit this city to experience the pleasure of cruising in this river which offers the beauty of nature at its best.
Next day morning we went to river Li for cruising. It was a great experience. Cool weather, beautiful mountains passed through, birds chirping and flying above, it was indeed a wonderful experience one can feel via cruising through this river and we travelled almost 87 kms in four hours and didn't even knew how quickly time passed through with excitement and fun. During the lunch the special snake Wine was offered but none of the passengers took it as the bottle contained dead snake in rice wine!!. It is believed that this wine is good to cure arthritis sickness and Chinese usual consume this wine for this purpose.
On 15th we arrived at Xian City which took us about 1 hour 45 minutes flying time and while viewing from above, I could see the Xian city is much bigger than the Guilin city. This city's population is estimated at 8 million and it was once the Capital of China. Now this city is renowned and very famous for the ancient Terra Cotta Warriors which were discovered in 1974. These huge life size warriors were built in 678 AD for the Emperor. About 7,20,000 workmen and artisans worked tirelessly for 38 years to complete this mammoth task. Now tourists from all over the world come here to see these magnificent statues. Our next stop was at an ancient Pagoda which was built 1,200 years ago and from there we went to another exciting theatre and i.e. Dinner-cum-Theatre wherein the magnificent show contained four wonderful dances depicting the story of Teng Dynasty. The amazing dances in rich costumes accompanied by the traditional Chinese music it was indeed a memorable magical show which was one of the highlight of our travelogue.
On 17th, we started our journey towards the main city and capital of China Beijing. After 1 hr 25 mins flight journey from Xian, we arrived at the city which hosts 20 million people. I was impressed the way this city is maintained . It has wide, clean, beautiful roads, metro, electric busses, magnetic trains, and various type of transportation. However equally amazing is the fact that in this huge city of Beijing, there is no much rush, neither crowded, no traffic owes but everything is systematically organized and well maintained. In Beijing we stayed two nights in one of the famous hotel i.e. Hotel Aman Summer Palace. Earlier it was part of the Imperial Palace now been converted into hotel.
On the 18th morning we went with guide Dai-Wei to see the Summer Palace which is built on the banks of the vast lake is very attractive and magnificent. The Royal Pagodas built on the hills and the marble boat in the lake is a sight to watch. After a short boat ride in the lake we went through the Beijing city to spend some time. However, while returning to our hotel, there was a total surprise for us. The Hotel Summer Palace was completely illuminated with candles which was great and amazing to watch.
Our next spot or most sought by all tourists coming to China is to see one of the wonders of the world `The Great Wall of China' for which we went to Badaling province. After journey of an hour by road, we reached the mountain where we could walk on top of this great wall. It was a different feeling, a proud feeling walking through the Great Wall of China. It was difficult and tiresome to climb those 600-800 steps but at the same time enjoyable wonderful feeling. Standing on top of this wall one can`t help but admire how this great wall is built which runs 8000 km zigzag throughout the hills and mountain tops. It is a marvelous architect as well as an amazing work of human hands.
In the evening we went for another amazing acrobatic show at Beijing theatre. We were mesmerized by the breathtaking performances by Chinese acrobats. Their body stretches and balances were just unbelievable. one must definitely watch this show if you ever happened to be in Beijing.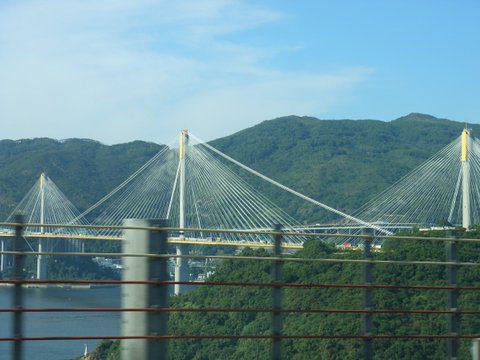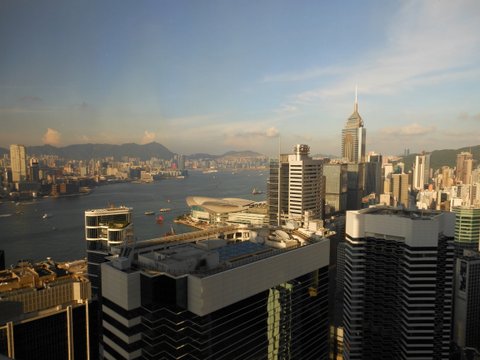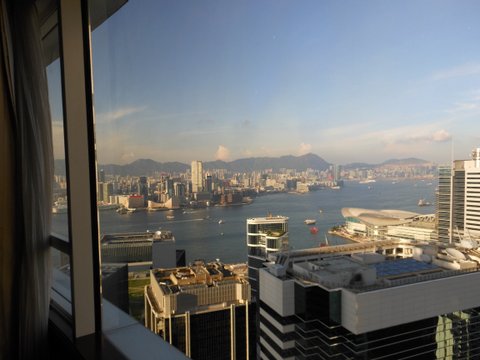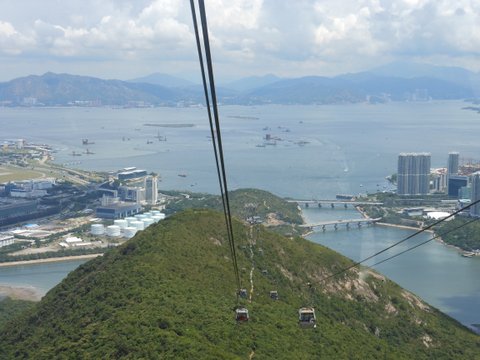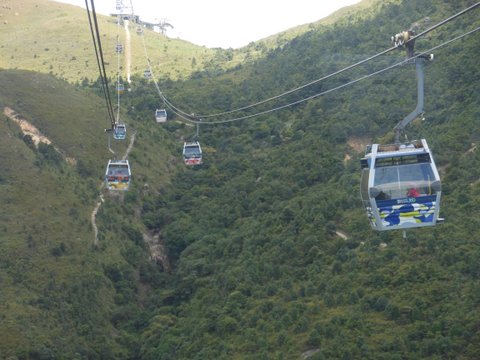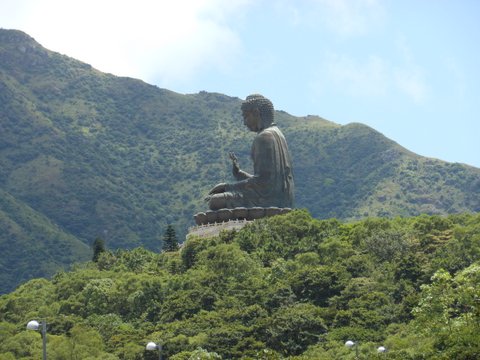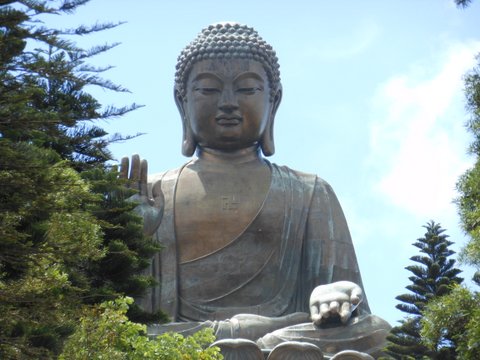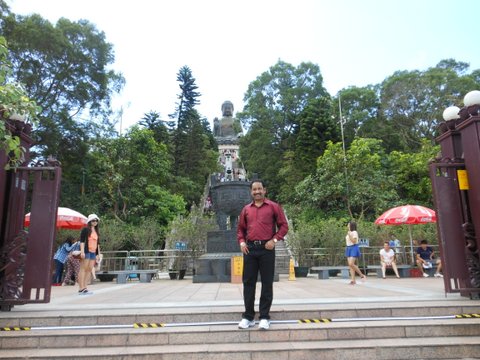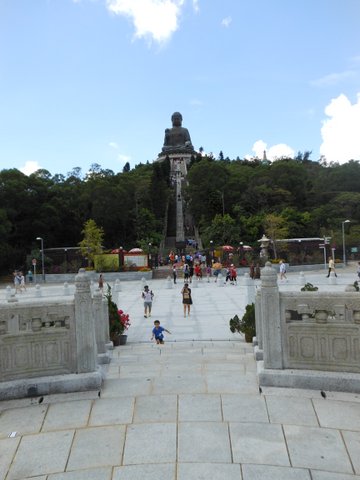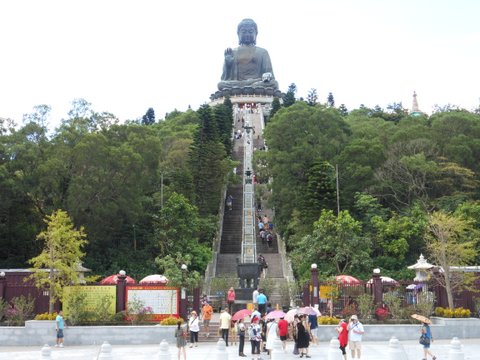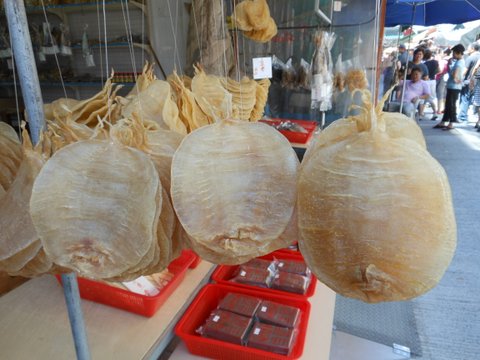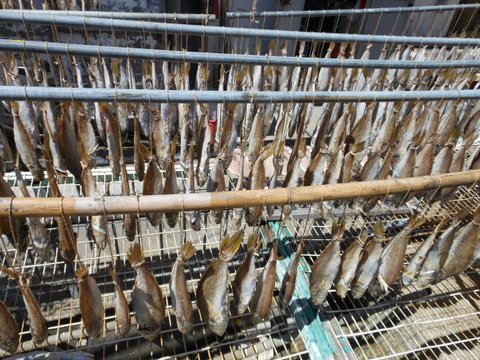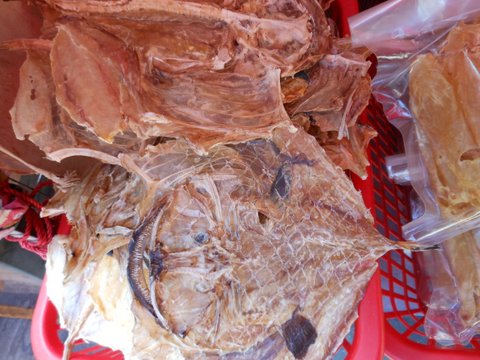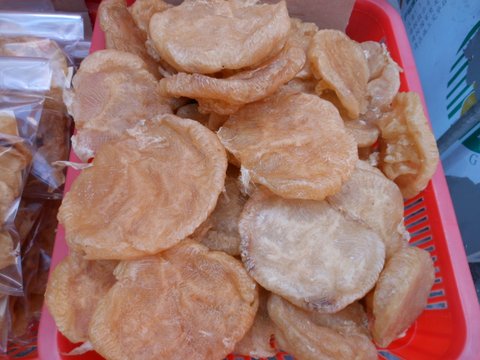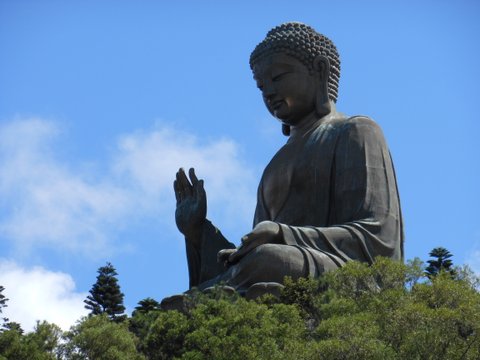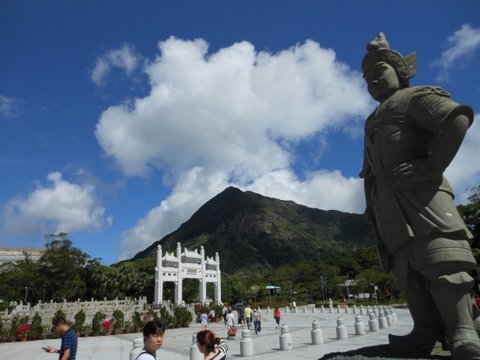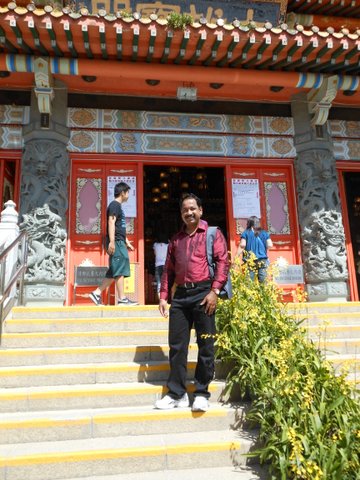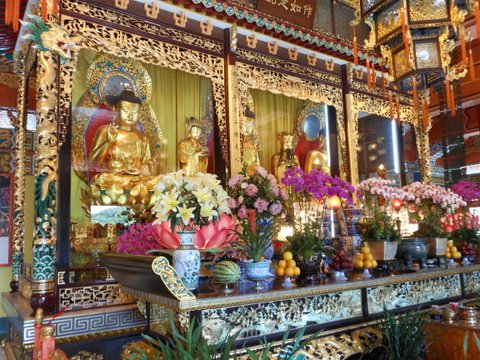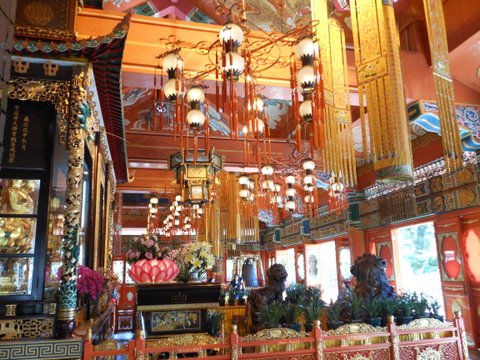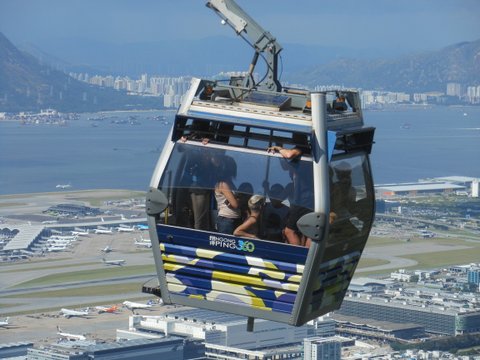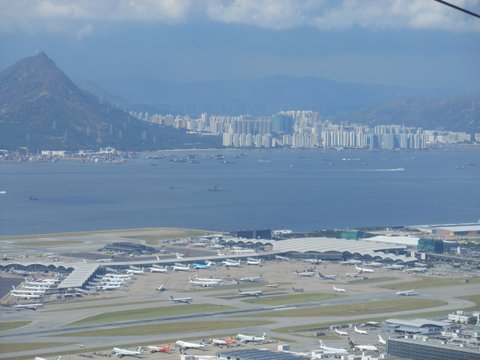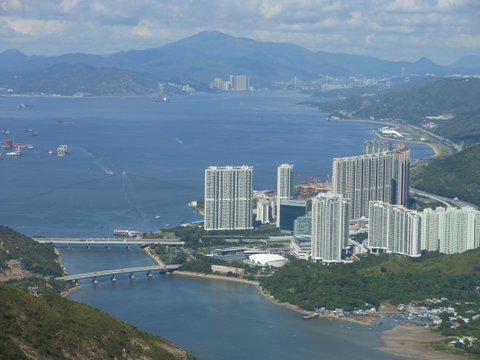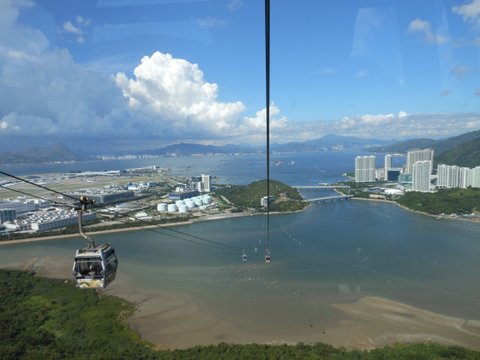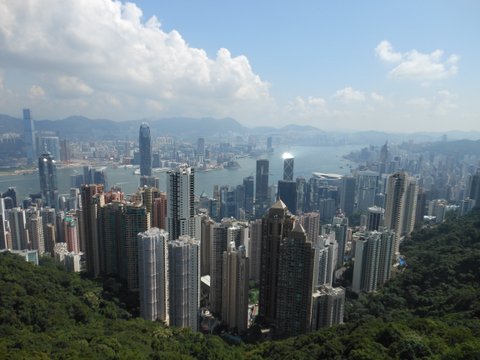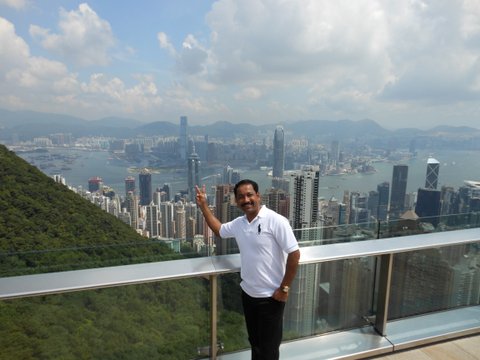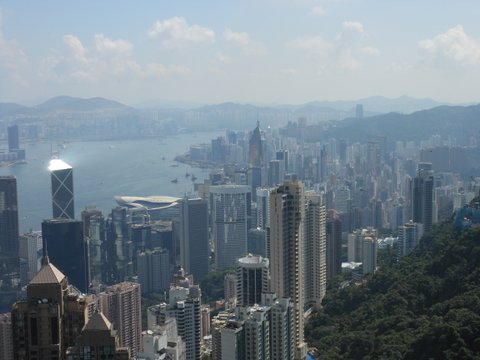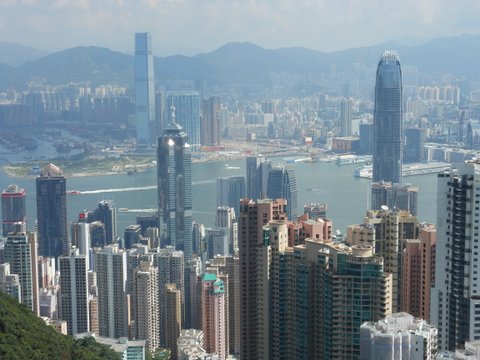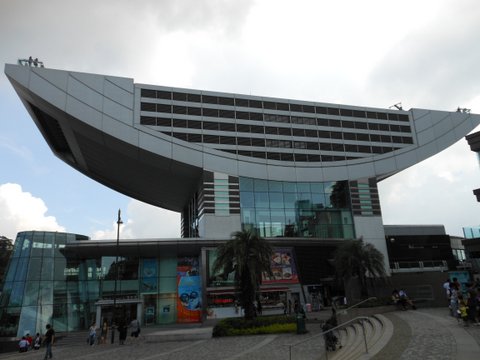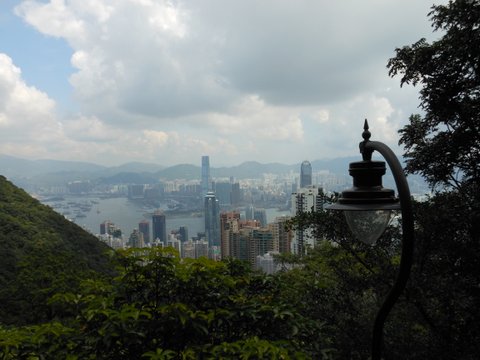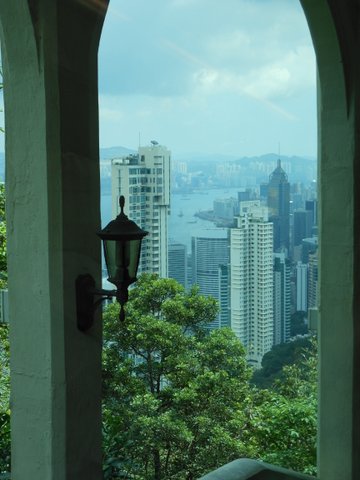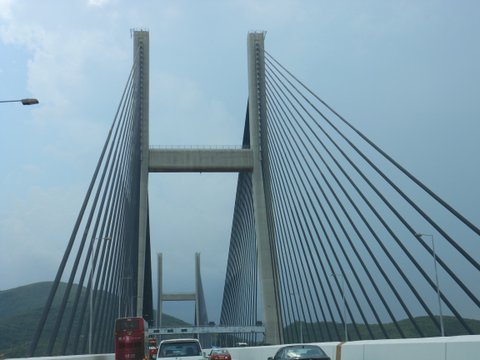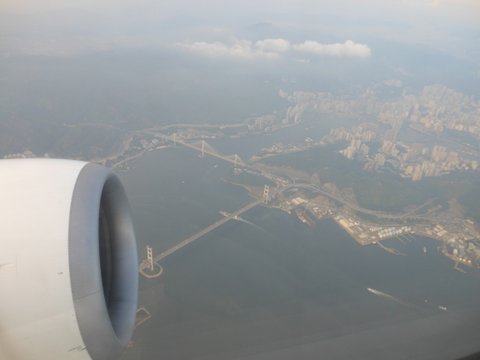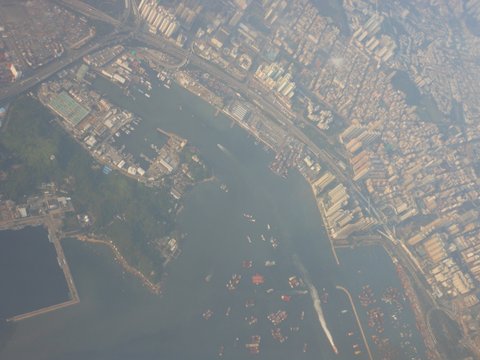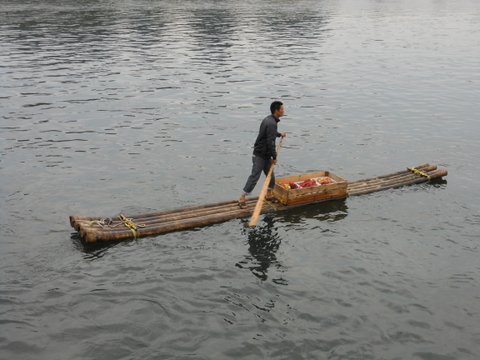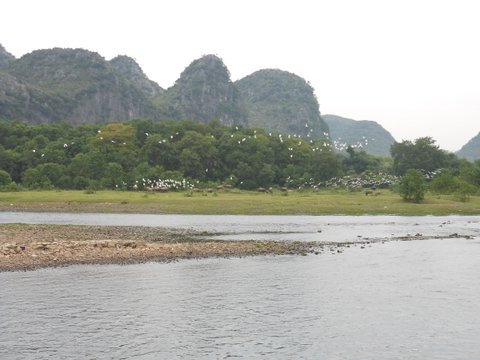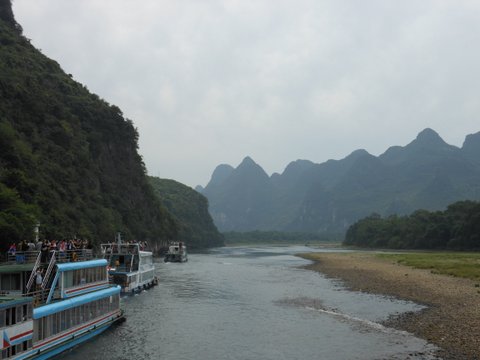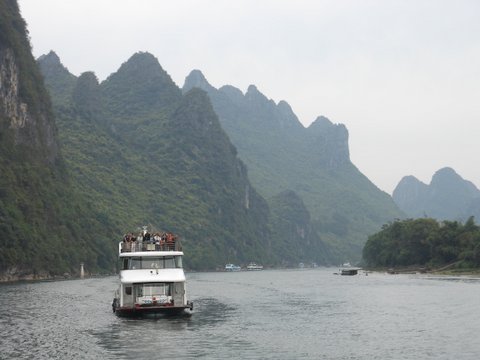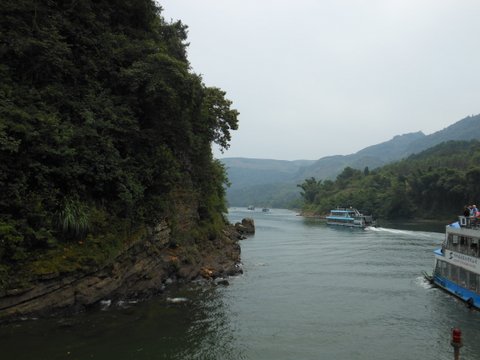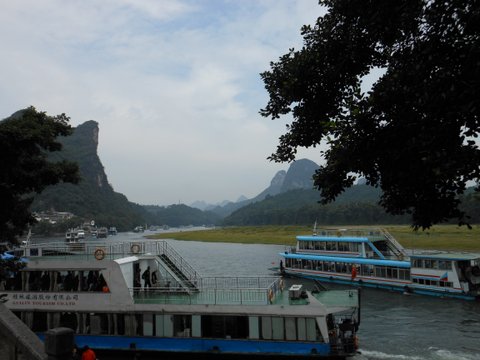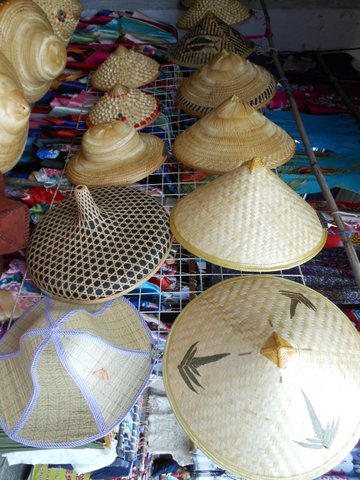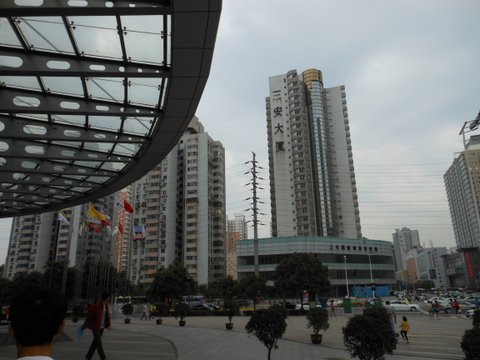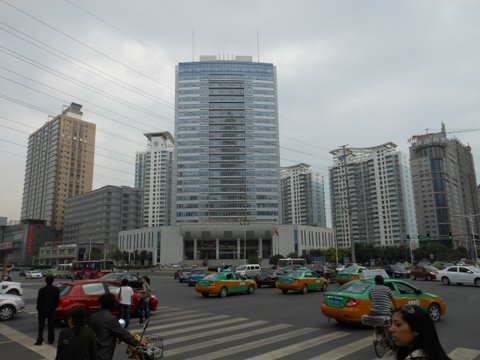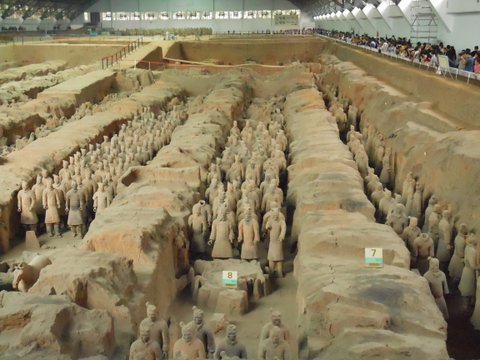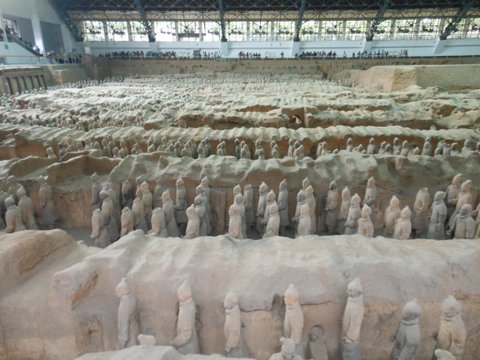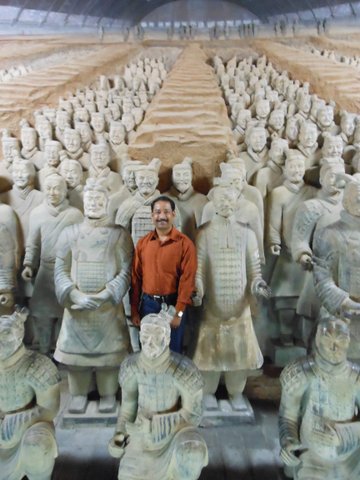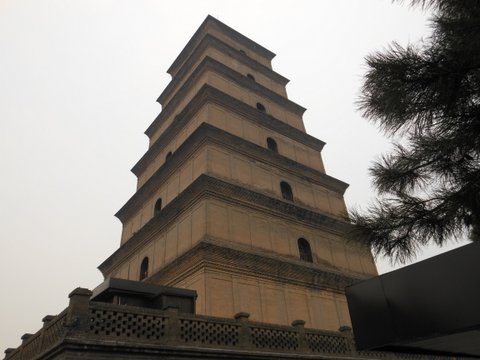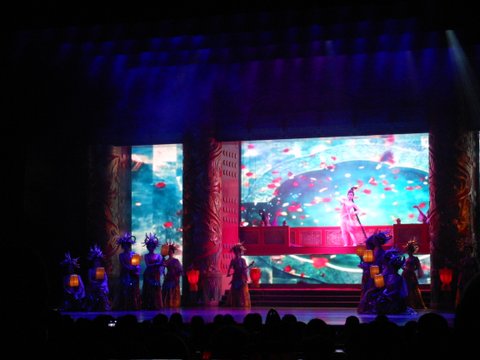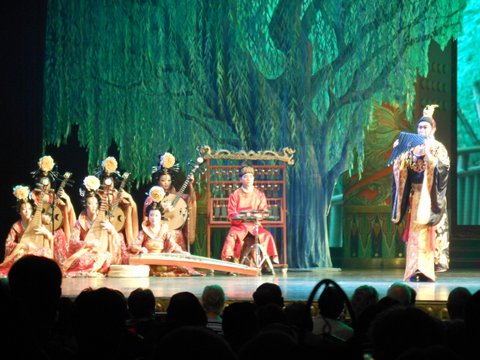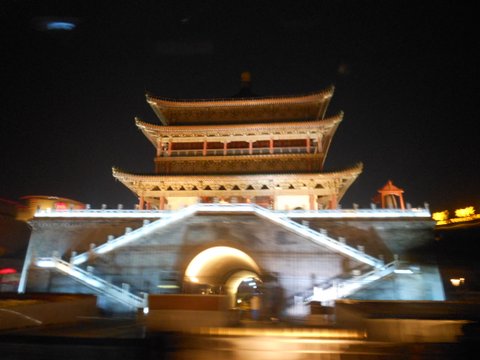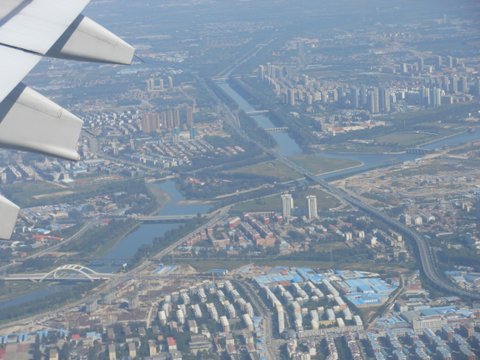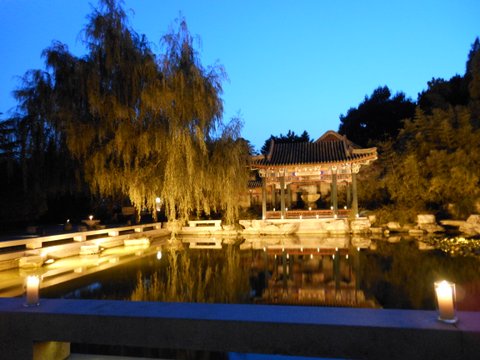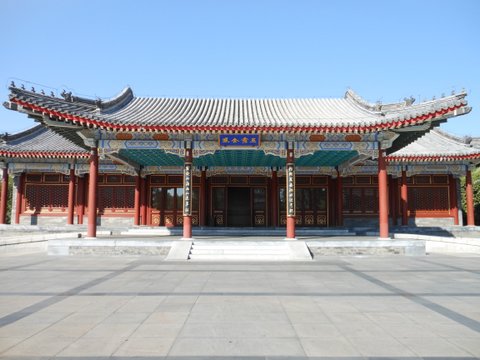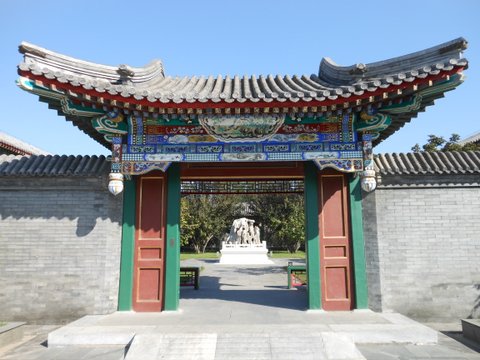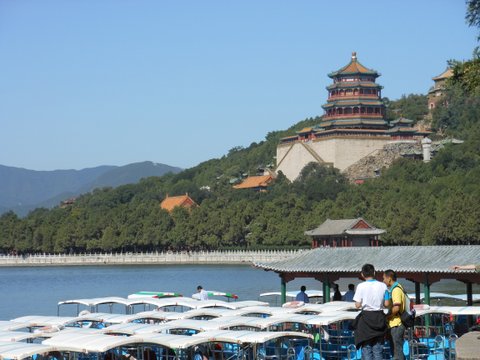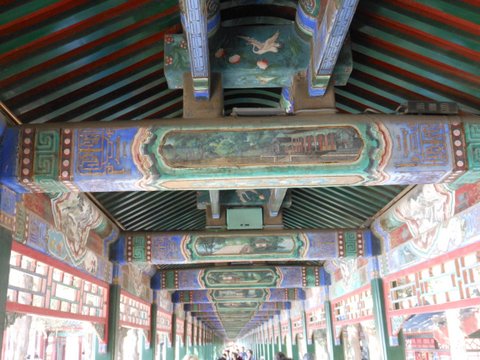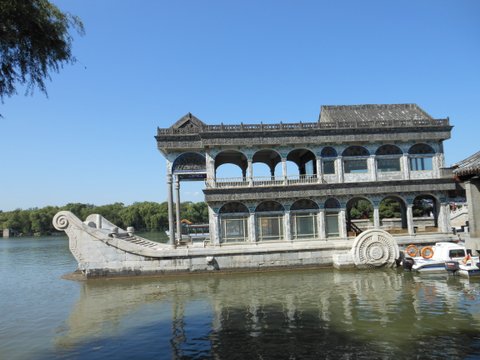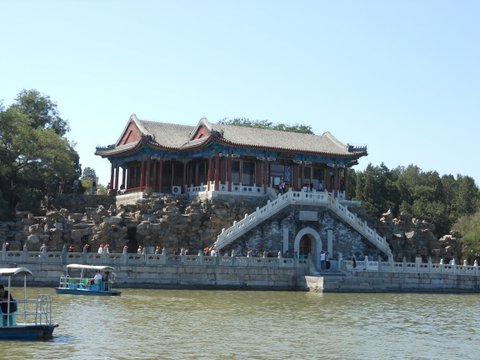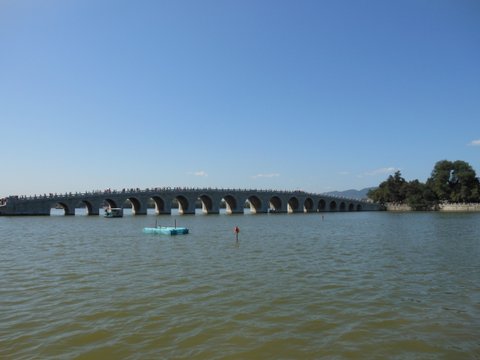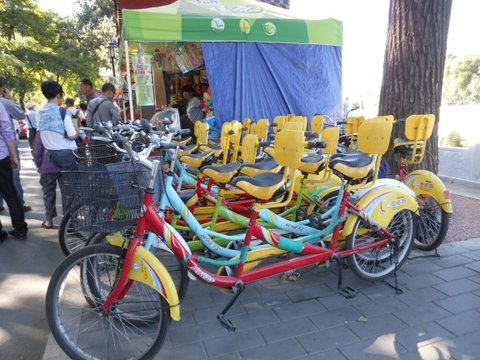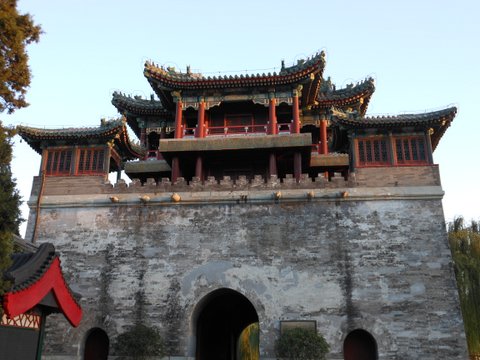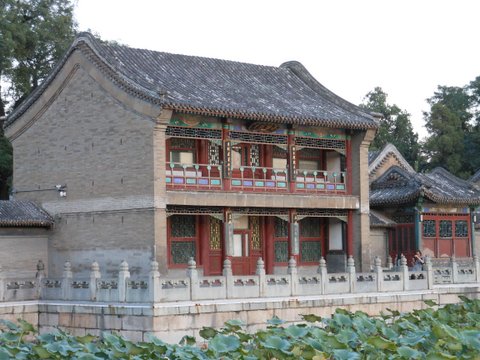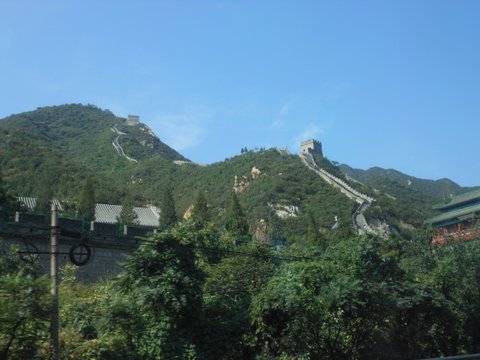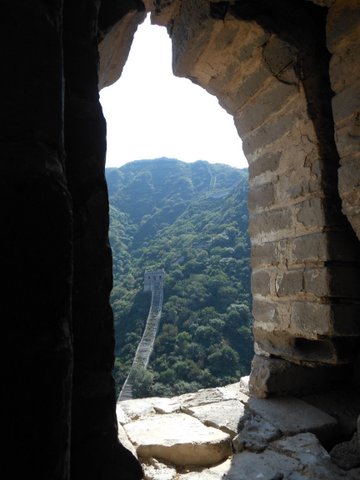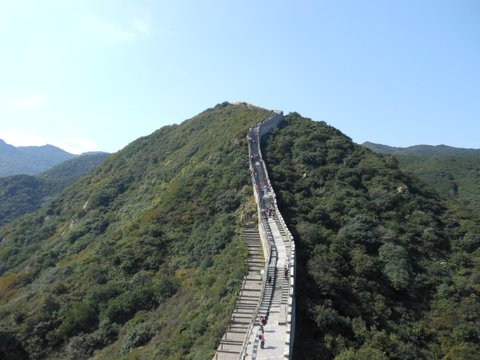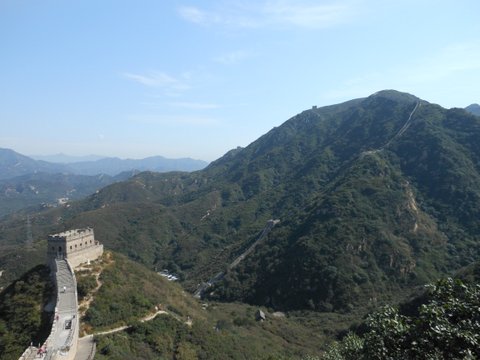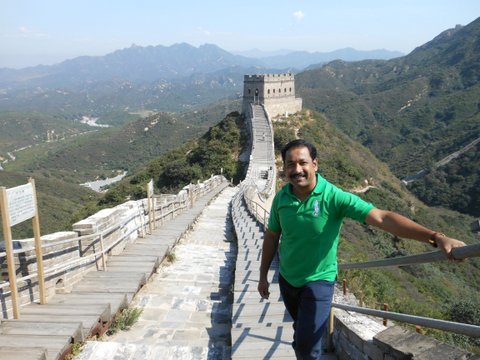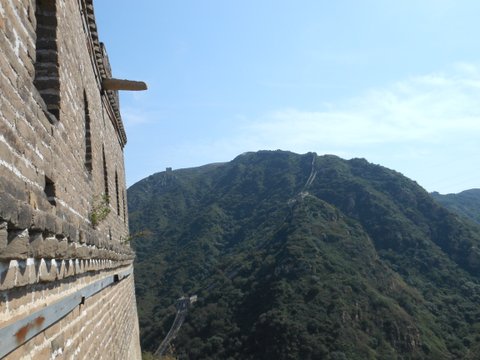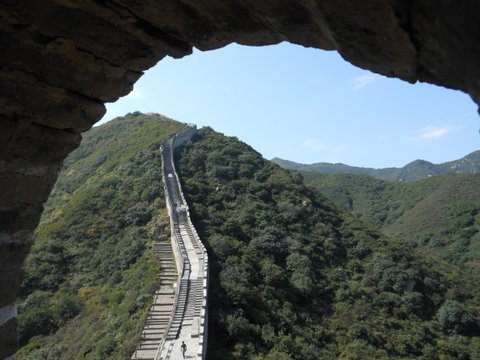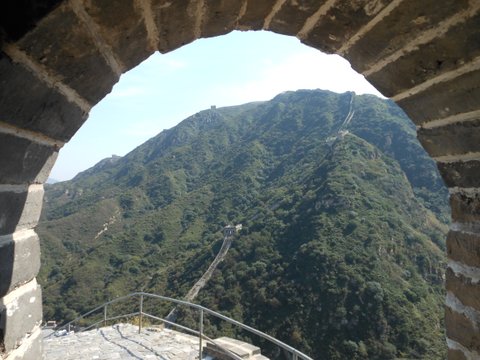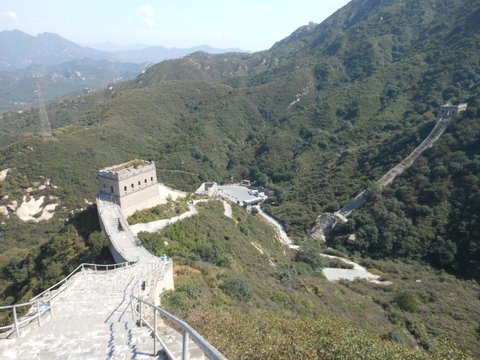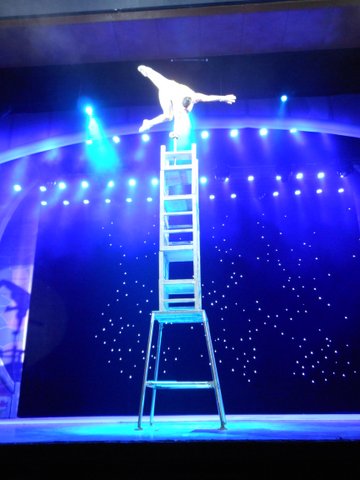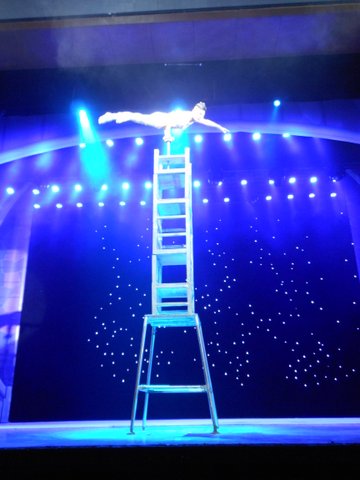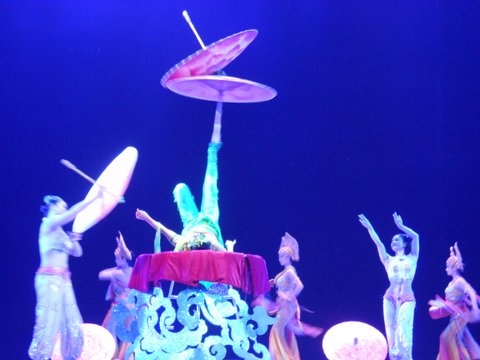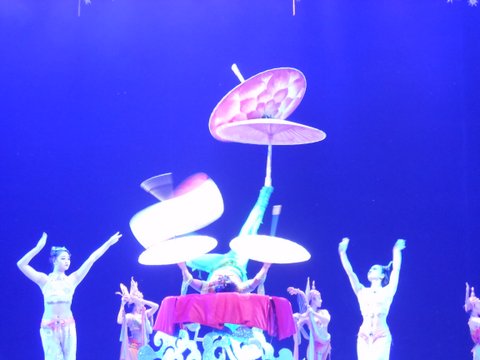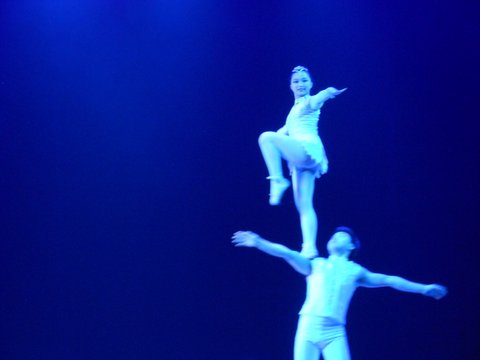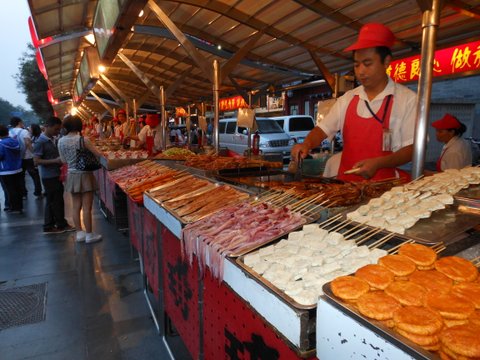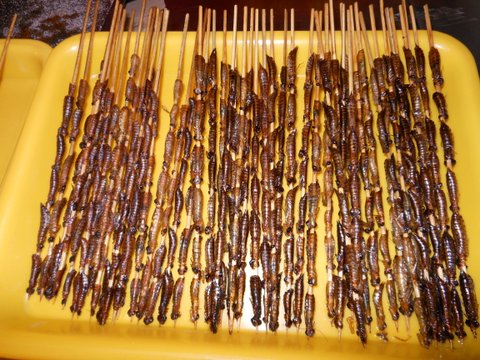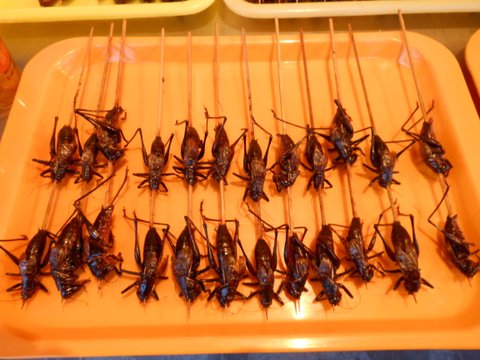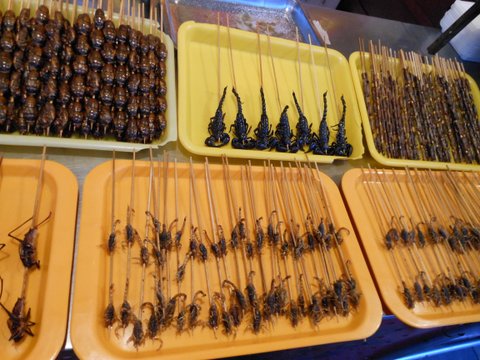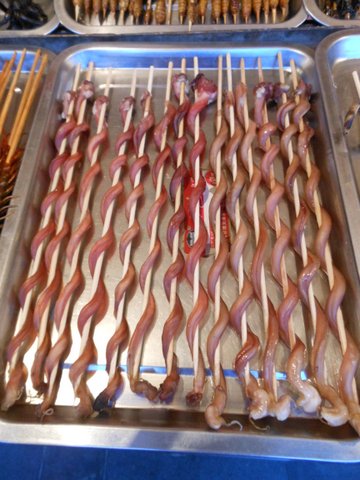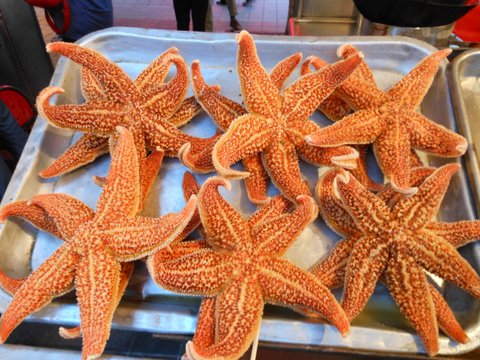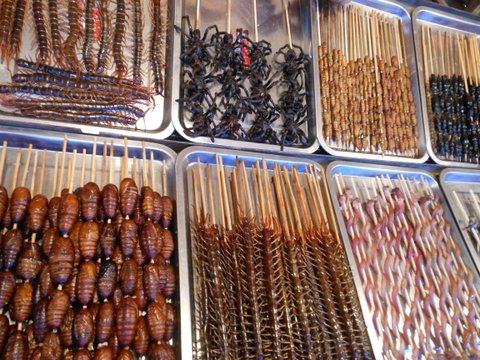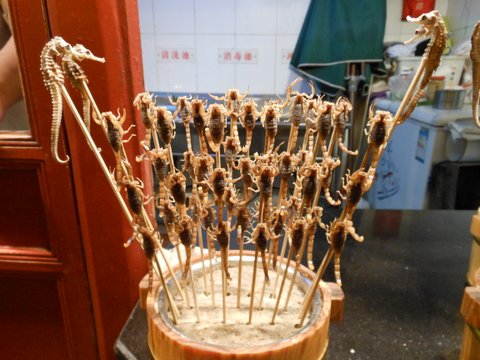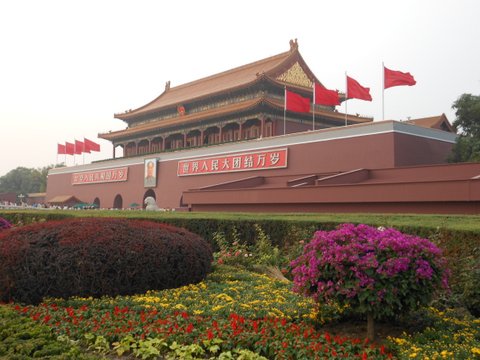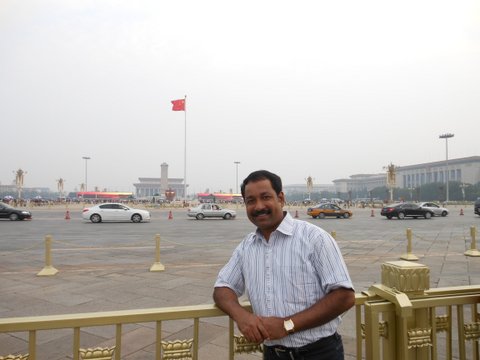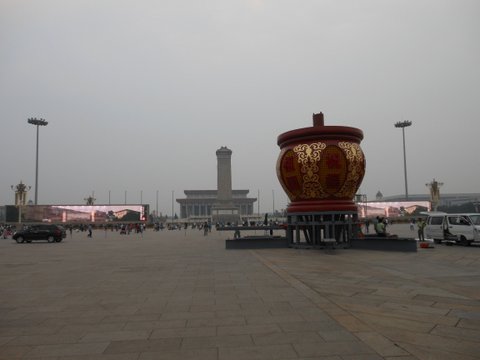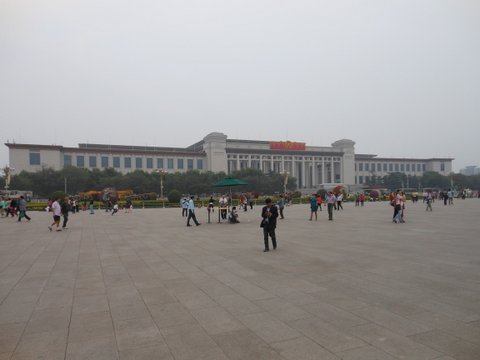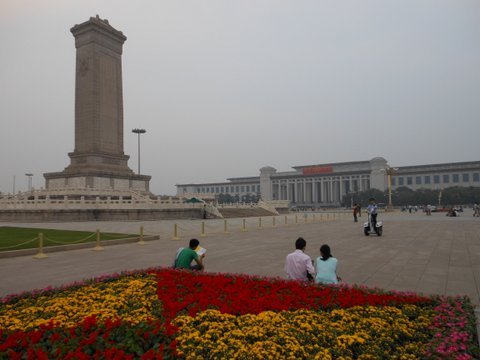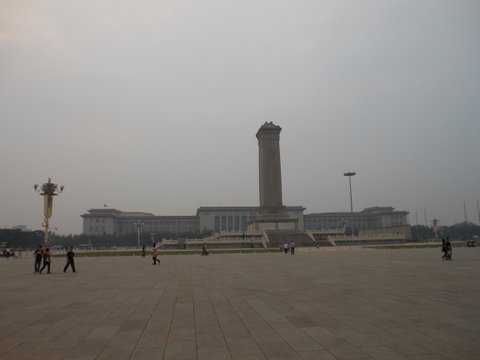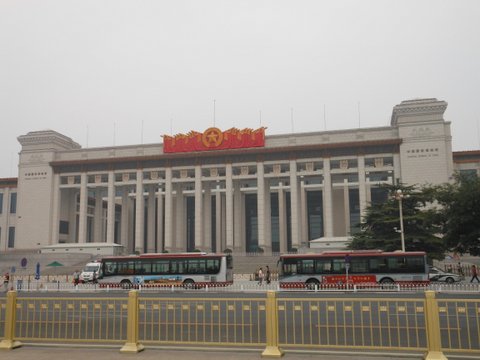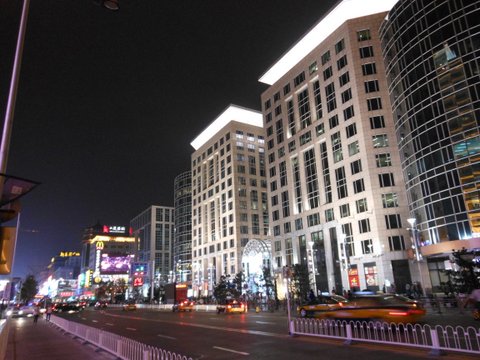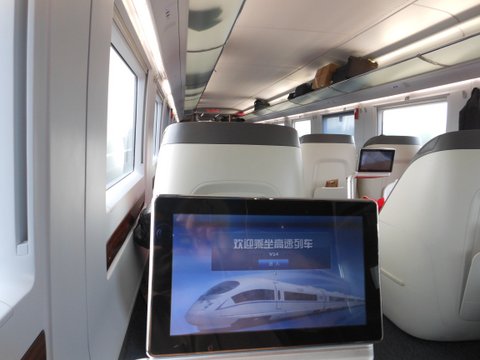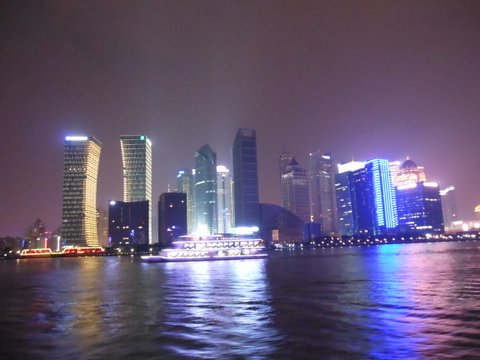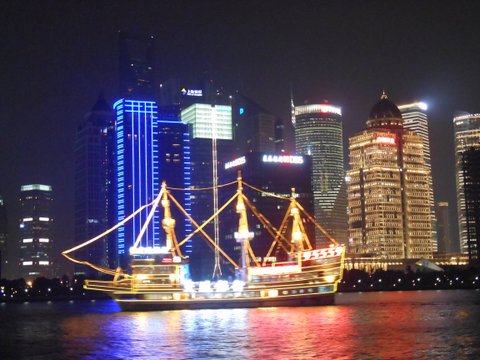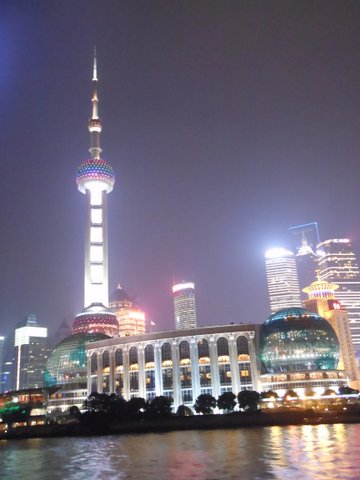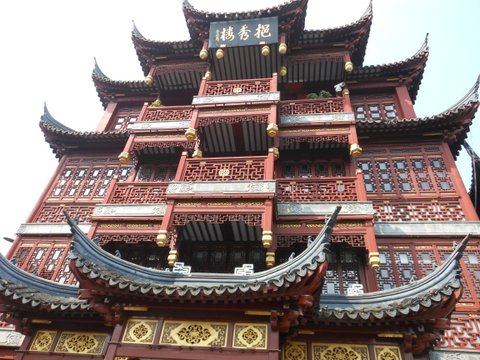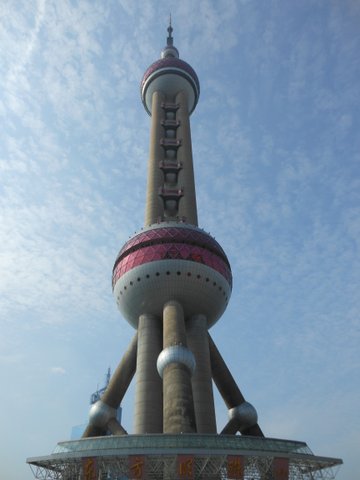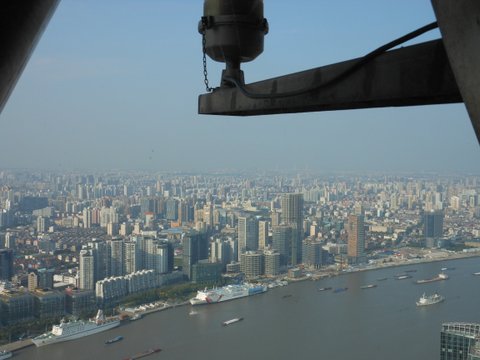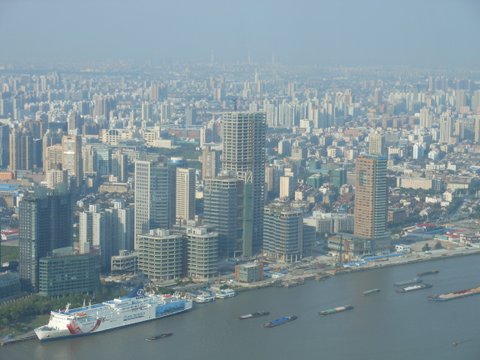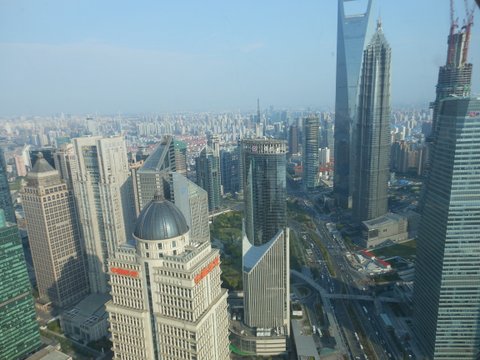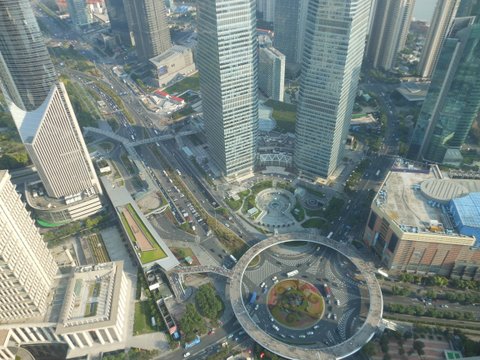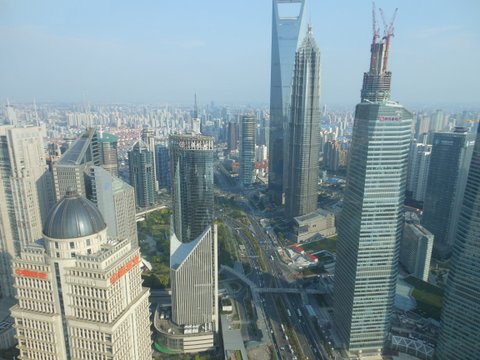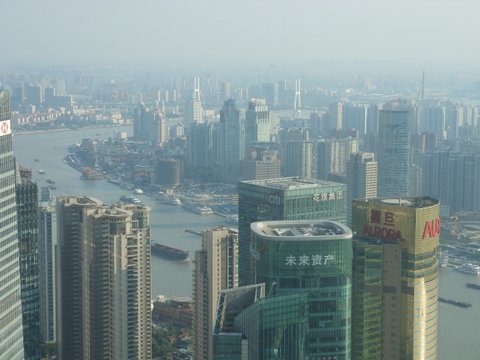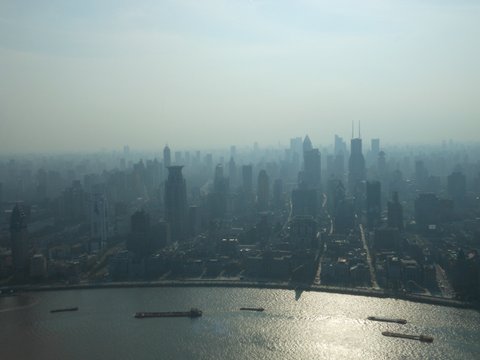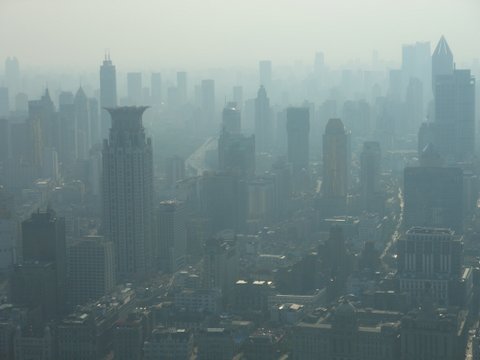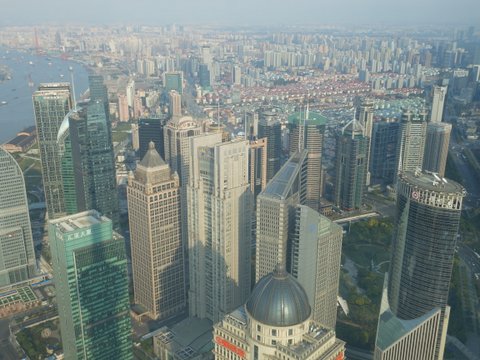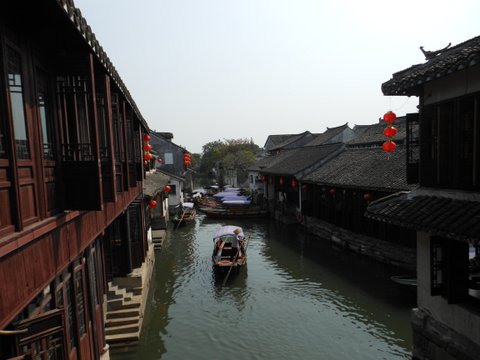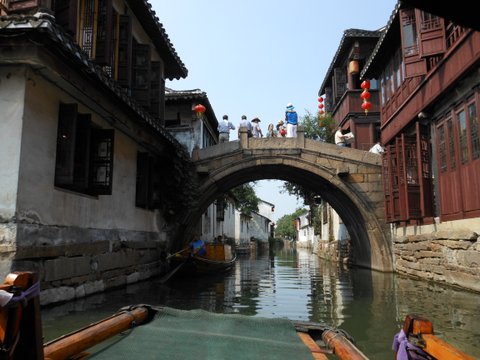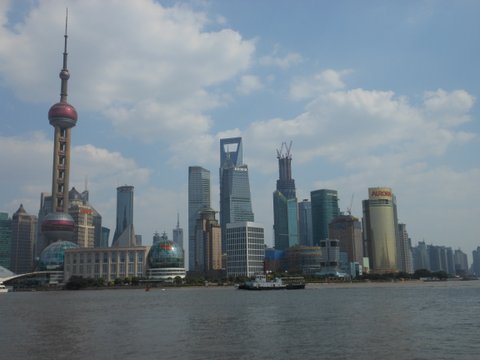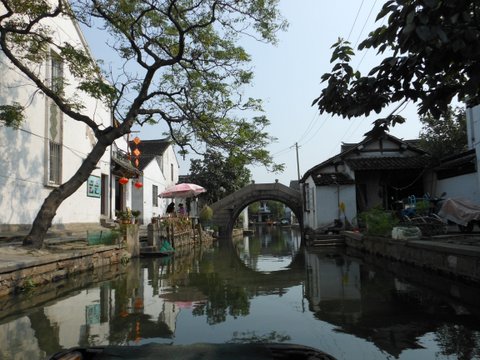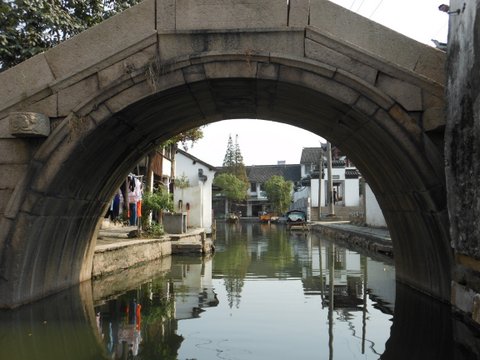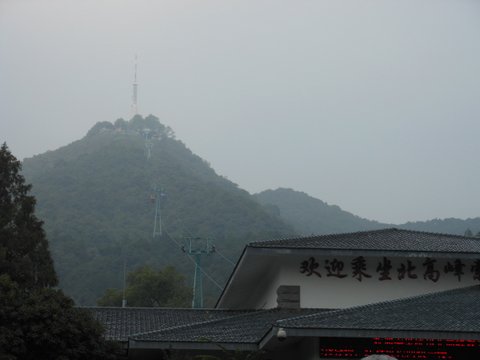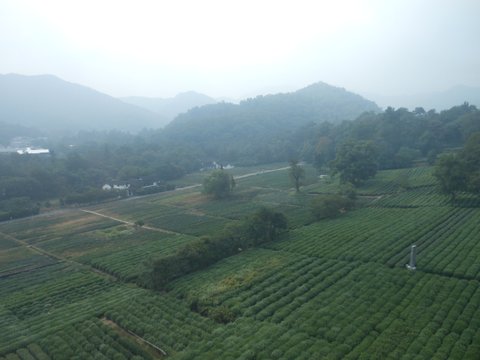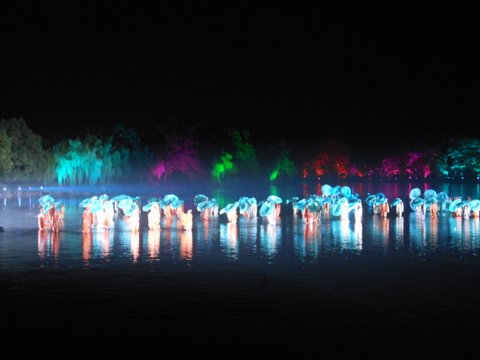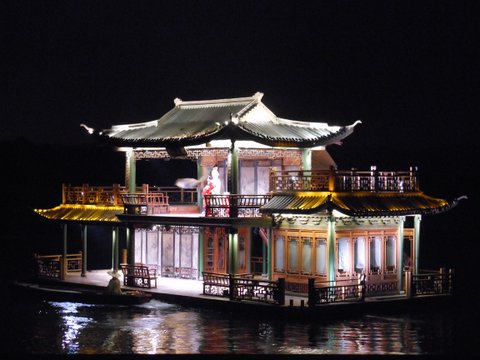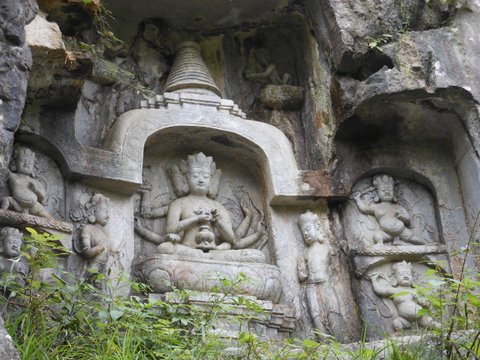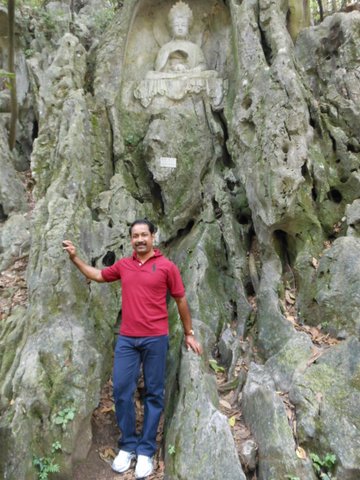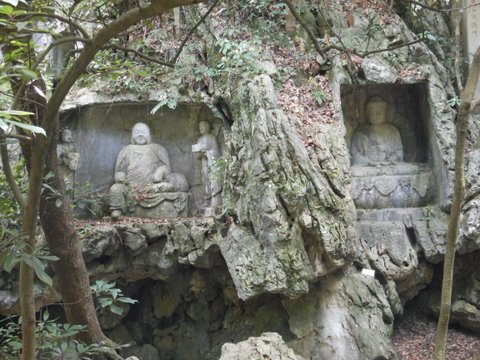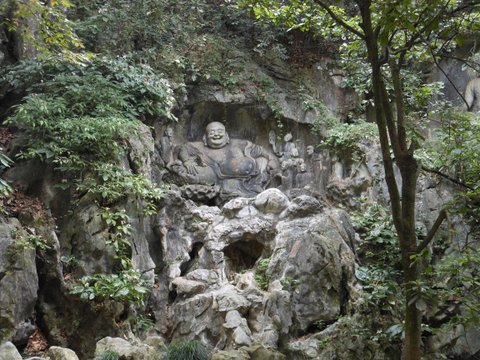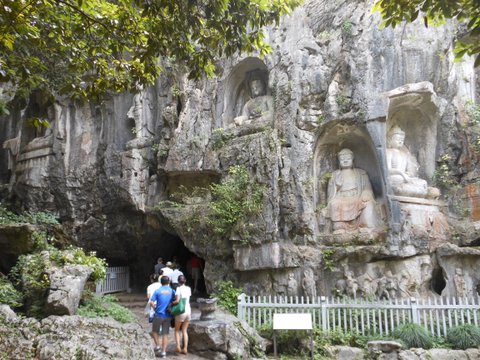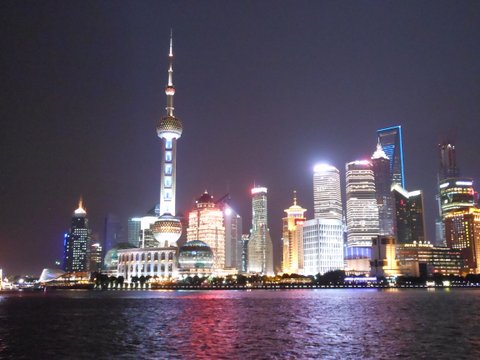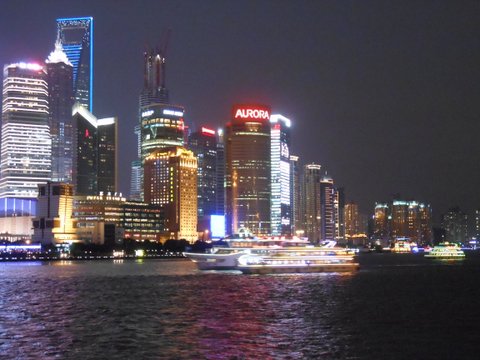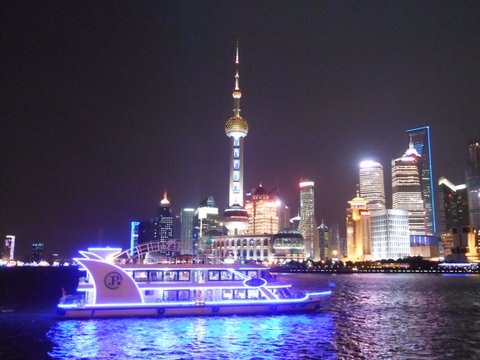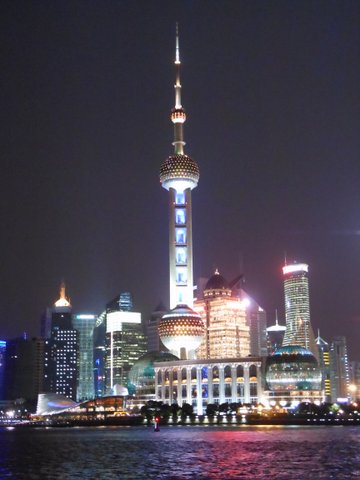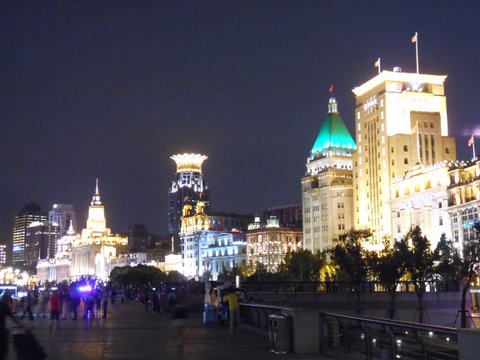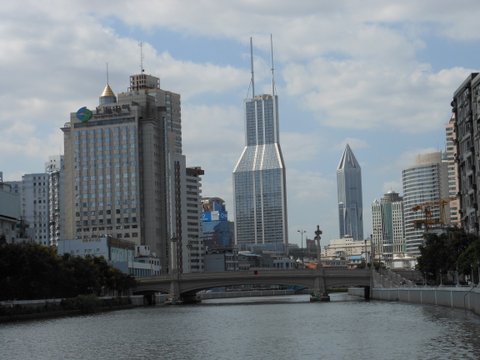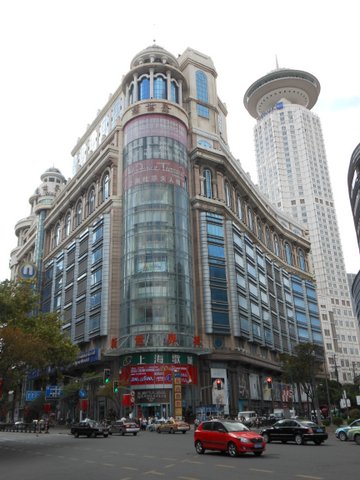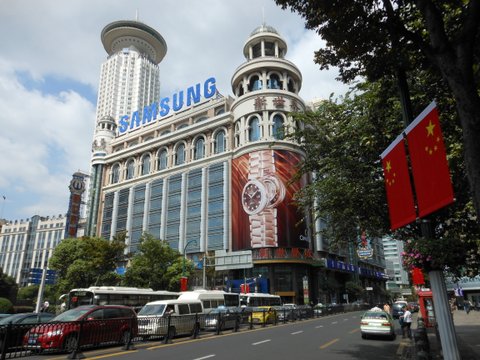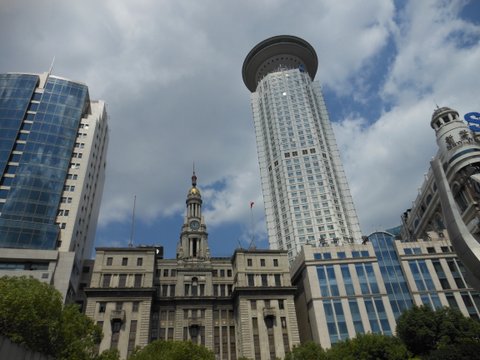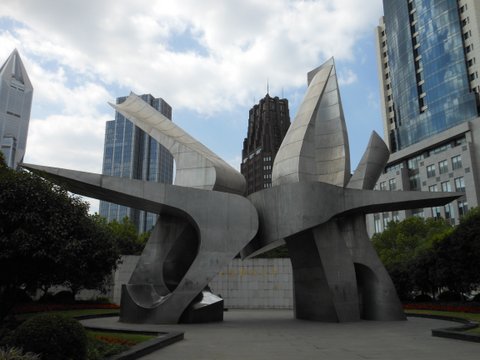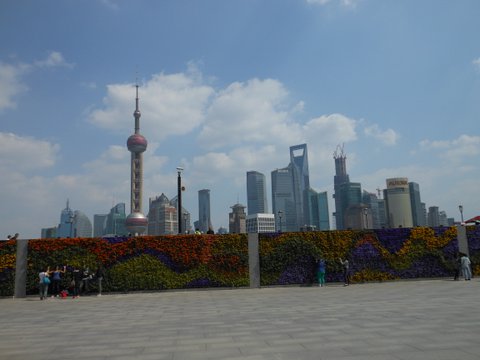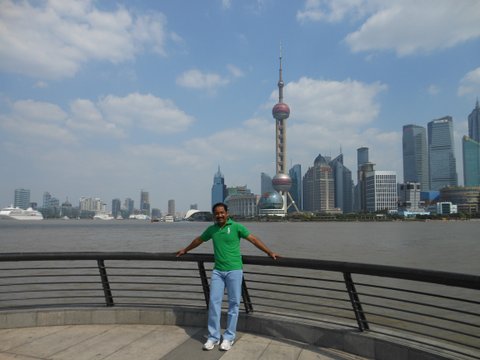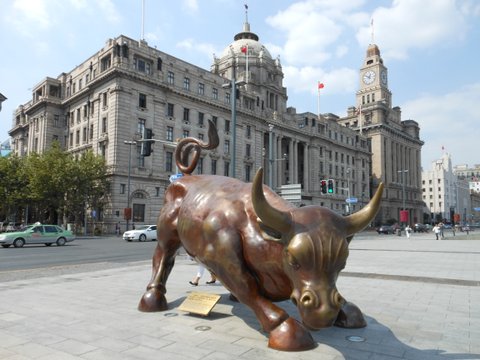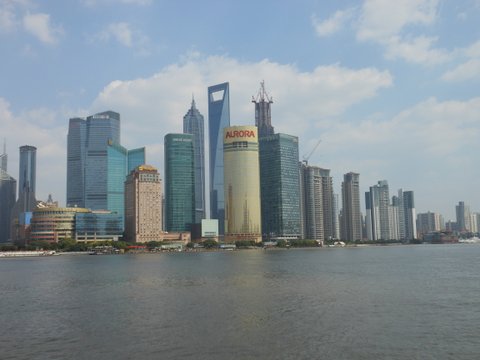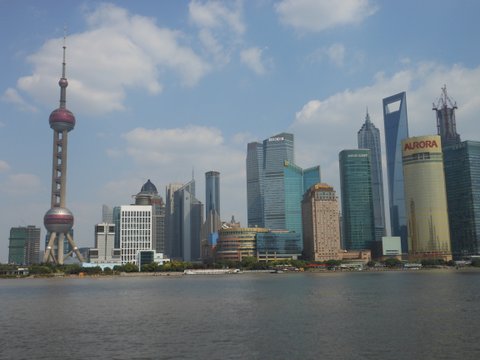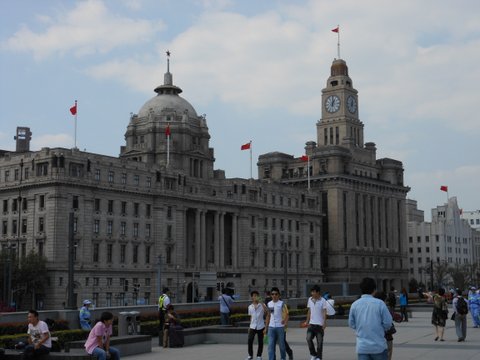 On 20th morning we came to stay at the Grand Beijing Hotel which is situated at the side of the famous Tiananmen Square and then we went to the Imperial Palace which is spread across 25 acres of land. The opposite of Tiananmen Square there is Entry Gate of the palace. On this gate there is a huge portrait of revolutionary figure, the first chairman of republic China, Mr. Mawo-Dung. At the end of the Tiananmen Square the embalmed body of Mawo-Dung is exhibited in a mausoleum building built for this special purpose.
After visiting `The Museum Of China', in the evening we went to visit the local China Food Corner. You won't believe it, there were star fish, horse fish, jelly fish, skinned & unskinned snakes, snails, grass hopers, scorpions, cockroaches and many other unimaginable varieties!!! You select and order and it will be grilled on the spot and given to you in a platter!!!! But I felt like running away as the smell was unbearable for me!!.
On 22nd we set upon to travel to Shanghai city and for that we had to go to the Beijing North Railway station to catch the Bullet Train. Travel by Bullet train was an exciting and amazing journey. Travelling at the speed of 307 km was a great memorable moment. It took us only 4 hours to reach Shanghai which is 1,200 km away from Beijing. Indeed it was an amazing journey.
Beijing is the political capital of China and Shanghai is the commercial capital. Shanghai city`s growth started by the place called Bund on the banks of river Huangpu. One side of the river is old colonial buildings and on the other side most modern sky scrapers of modern China. A visit to Oriental Pearl tower which was once the 3rd tallest and now the 15th tallest tower in the world was memorable. The whole Shanghai city can be seen via viewing gallery situated on the 292nd floor of this tower. Next day we went to see the Zouzoung Water Village. Here the canals ,the houses and the wooden gondolas surely reminds one the beauty of Italy`s Venice.
Then for 3 days we went to a hill station called Hongzhou .It is a place for those who wish to relax from stressful life. It contains huge Botanical Gardens, vast West Lake, tea estates and famous Buddhist temples and Monasteries. The evening laser show which was put on the West Lake was amazing and memorable and never to be forgotten. Hongzhou is a holy place for Buddhists and in its Feilai Feng Park there are more than 345 variety of Buddha statues carved in single stones in different sizes since 926 AD. In this park there is also a very famous Lingyin temple built in 326AD.Buddhists from all over the world come here to visit this holy place and temple.
On 29th, we returned to Shanghai again. At night this city was glowing with the beautiful illuminating lights. To savour this beauty we took the cruise in the river. Our visit that day was coincided with the colourful boat parade festival. With the glittering decorative lights of the buildings on the both banks of the river the sky was brightened with the fire crackers show as well. All together an amazing evening we had.
Looking at the rapid development of China in all the sectors esp. in tourists spots, one wonders when India will reach to this high level of tourism??
The next day end of our tour concluded by visiting the People's Square, Shanghai Museum and a City Tour to do shopping for our beloved ones back at home.