M'lore: Mangalore Darshana, 2 Volumes of Book will be ready by 2015 - DC
Bellevision Media Network


Mangalore, 8 Jul 2014: The district administration has plans to bring out 2 volumes of 'Mangalore Darshana' that will have integral history of Mangalore city by next year, said Deputy Commissioner A B Ibrahim.

DC Ibrahim was speaking during the meeting held in this regard here on Tuesday July 8.

The key objective of bringing out Mangalore Darshana to study the integral history of Mangalore town dating back to 2,000 years and to incorporate all the info for reference. The info will cover the geographical limits of Mangalore municipal body. It will also cover the historical events, infrastructure, trade and commerce, religious worship centers, said DC Ibrahim.

DC Ibrahim further said that the key info of all departments of both union and state governments that were set up in Mangalore city from the beginning till now and their contributions for the growth of city as hub of trade and commerce. Meanwhile, DC Ibrahim instructed the heads of all departments to provide all such info.

Mangalore Darshana – chief editor retired vice-chancellor Professor B A Vivek Rai said that the co-operation of everyone is required in bringing out with such a huge volume. It was proposed to incorporate all the significant aspects. The old port is significant for the growth of Mangalore cit. The merchants of Yemen arrived by dhows to old port in Mangalore to trade. Such info and several other significant events will be included in the huge volume, said Professor Rai.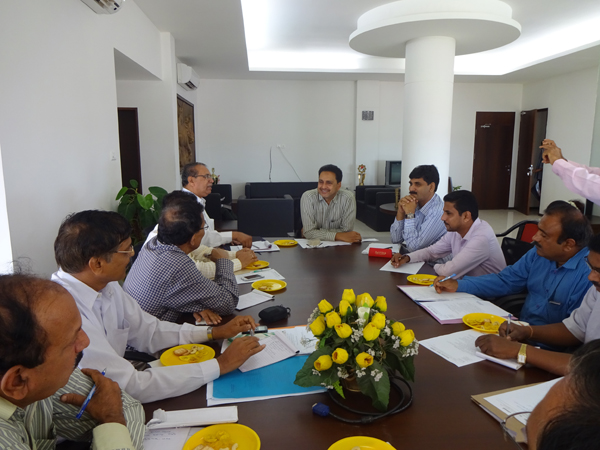 It will cover the key events in police departments, the milestone court judgments, historical significant buildings, port, airport, railway station, beginning of public transport, freedom struggle, Mahatma Gandhi's visit. Besides the names of areas that has historical significance, elaborated Professor Rai.

The key events of Nehru maidan, info on other programmes will be studies and published along with old pics, maps and geographical background, added Professor Rai.


Mangalore Urban Development Authority (MUDA) commissioner Mohammed Nazeer, municipal commissioner Ajit Kumar Hegde, Mangalore Darshana sub editor Dr Vaman Nandavar, Muddu Moodubelle and others were present.