FIFA World Cup 2014 Opening Ceremony: Jennifer Lopez to Perform Live in Brazil
International Business Times


Sao Paulo, 12 June 2014: Pop sensation Jennifer Lopez will perform "We Are One (Ole Ola)" live with rapper Pitbull and Brazilian singer Claudia Leitte at the opening ceremony of the FIFA World Cup 2014 in Sao Paulo on Thursday, contrary to earlier reports that she cancelled her performance.

"Jennifer has always wanted to participate in the World Cup opening ceremonies," People Magazine quoted a representative of the singer. "We have been trying to work out scheduling and logistics. Any statements to the contrary were premature. Jennifer would not want to disappoint her fans or fans of futbol. She will be there."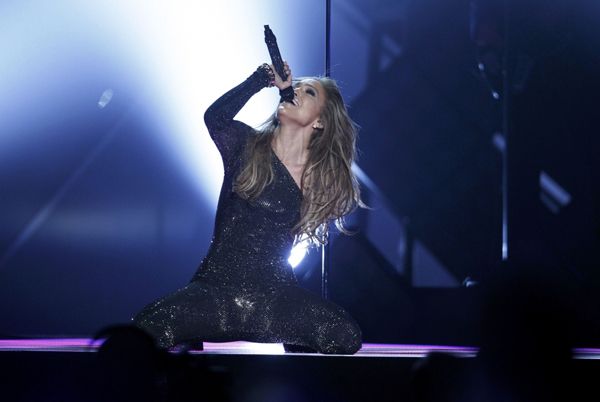 Jennifer Lopez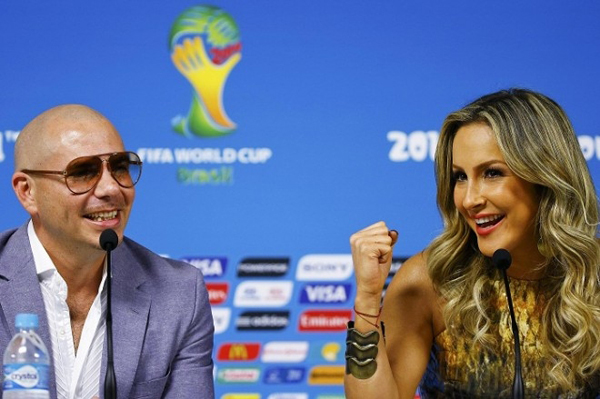 Pitbull and Claudia Leitte will perform during World Cup 2014 Opening Ceremony along with
The statement from Lopez's office came a day after FIFA announced that Pitbull and Leitte would perform the official World Cup song "We Are One (Ole Ola)" at the opening ceremony on Thursday.

Reports regarding J-Lo skipping the World Cup opening ceremony had sparked off speculations whether the decision had anything to do with the current issues in her personal life. The 44-year-old announced her split from boyfriend Casper Smart last week, ending a two-and-a-half year relationship with the dancer.

The official FIFA World Cup 2014 theme song "We Are One (Ole Ola)" by Pitbull, also features Lopez and Leitte. The music video, which was uploaded on YouTube on 16 May, has more than 74 million hits at the time of filing this story.

FIFA World Cup 2014 Opening Ceremony Timing

FIFA World Cup 2014 opening ceremony will start at 3:15pm local time on Thursday (17:00 GMT/10:30pm IST) at the Arena Corinthians in Sao Paulo, Brazil and will end at 5:15pm (19:00 GMT/12:30am IST). The event will be telecast live all over the world and is expected draw as many as 1 billion television viewers.

More than 600 dancers will set the stage on fire with their performances at the opening ceremony. Beyonce Knowles and The Beatles' Sir Paul McCartney will perform, though it's not known whether they will appear together or give out individual performances. Also, FIFA president Sepp Blatter has reportedly invited Palestinian "Arab idol" winner Mohammed Assaf to perform live at the event.

"The Opening Ceremony is a tribute to Brazil and its treasures: nature, people football," the show's artistic director Daphne Cornez told FIFA. "The sense of excitement here is amazing and everyone is very motivated. It doesn't matter whether they're feeling tired or hot sometimes or if they have to go through routines again and again: they just keep on smiling. It's amazing."