Udupi: YCS Peace Rally & Rural Games held with great unity & fervour
By Richard DSouza

Bellevision Media Network


Udupi, 16 Nov 2013: Young Christian Students (YCS) of the Udupi Diocese held to mark the faithful year "Peace Rally" and Rural Kridathosava (Sports) here on Friday, 15th November, 2013. Rev Fr. Mari Joseph Karnataka Regional Youth Commission Director flagged off and inaugurated the Peace Rally at Mother of Sorrows Church campus to St. Mary's English Schools, Kannarpady.
The program started with invocation by Milagres Cathedral Students . During the occasion Most Rev Dr. Gerald Isaac Lobo said that God has gifted mankind with peace and love. All mankind duty is to maintain and live in peace and to love with brotherhood. The youth being future of the Nation and should work hard for peace in mankind.
Shiny Castalino welcomed the gatherings prior to the inaugural program at Our Lady of Sorrows Church campus. Along with Bishop Fr. Mari Joseph, Most Rev Dr. Baptist Menezes Vicar General of Udupi Ddiocese, Rev Fr. Denis D'Sa PRO of Udupi Diocese, Rev Fr. John Mendonca Judicial Head of Diocese, Rev Fr. Chetan Capuchin, Very Rev Fr. Fred Mascarenhas, Rev Fr. William Martis Convenor of Inter Religious Commission, Rev Fr. Valerian D'Silva Capuchin, Rev Fr. Philip Nery Aranha of Mount Rosary, Rev. Fr. Maesh D'Souza of Kallianpur and other priests and nuns were present during the occasion.The peace rally passed through old taluk office, Kinnimulky to Kannarpady St. Mary's School campus.
As soon as Peace Rally culminated at Kannarpady "The YCS Rural Folk Games" inaugurated by Frank Fernandes Director of Mosaico Shipping, Dubai by letting bunch of balloons to the sky. Prior to the inauguration Very Rev Fr. Fredrick Mascarenhas Correspondent of St. Mary's Institutions hoisted the YCS flag.
Speaking on the inaugural address Frank Fernandes it is not important that winner and loser of the certain games, but it is important to participation in sports and games. Indeed it is very important life of the student to participate games and sports. Rather students should work hard to success in their life. He gave several hints that how one can succeed in their life with instances of several leaders life.
Very Rev. Fr. Fred Mascarenhas also spoke during the occasion. Later Vinay Kumar Sorake Minster in charge of Udupi District & Minister of Urban Development joined the occasion and spoke for the YCS. Vinay Kumar Sorake was felicitated during the occasion. Boniface D'Souza Member of St. Mary's Institutions Management, Rev Fr. Mari Joseph, Miss Martyle Lewis Principal of st. Mary's English School, Rev. Fr. Edwin D'Souza Director of Diocese Youth Commission and others were present on the dais.
There are 48 parish YCS units in the Udupi Diocese and around 780 YCS members were participated in the mega event of peace rally and Rural games & Sports . There were various folk rural games were organized. Games like Kabaddi, Lagori, Kutti donne, Channamane, Palleyata, Soppu ata, Pelchendu, girgit ata, tug of war and many more games were held with the supervision of district physical teachers. Meanwhile local music band(Dol) displayed by YCS members which attraction of the occasion.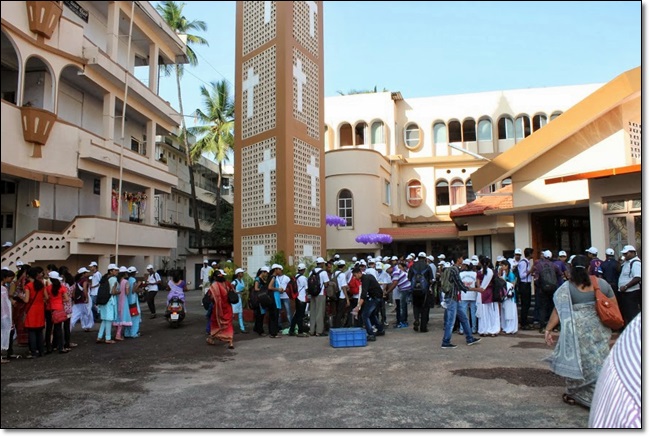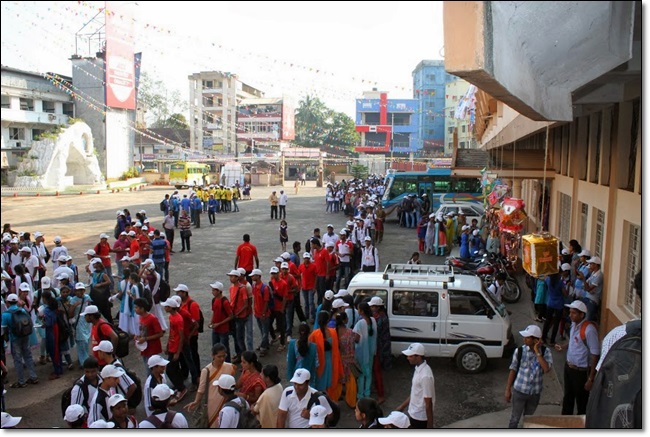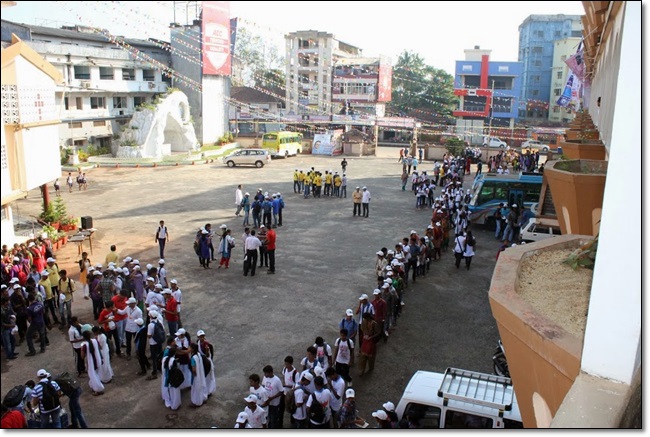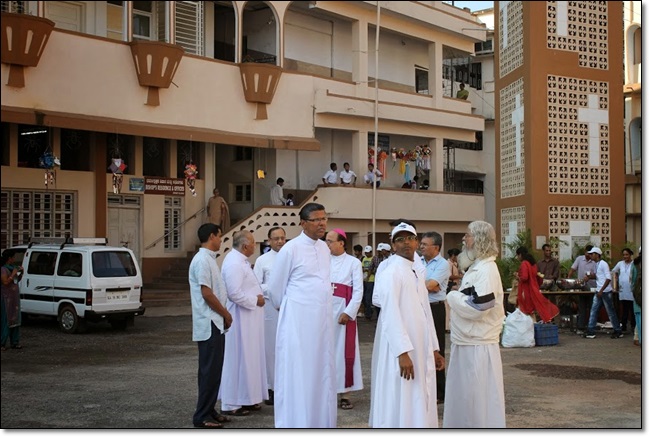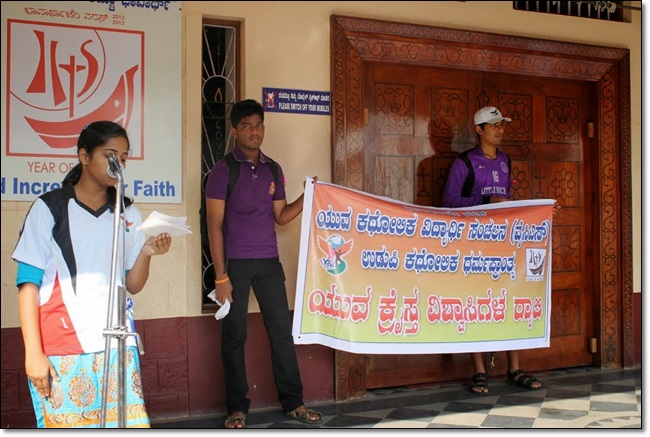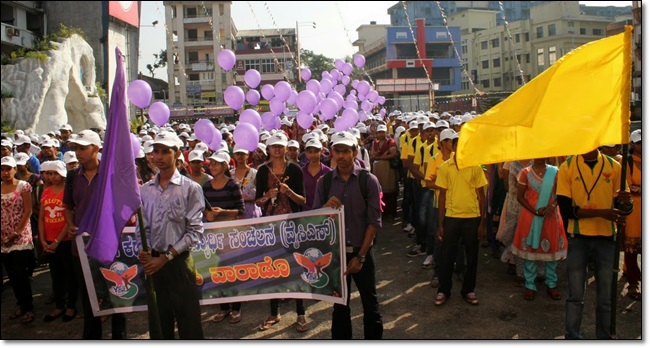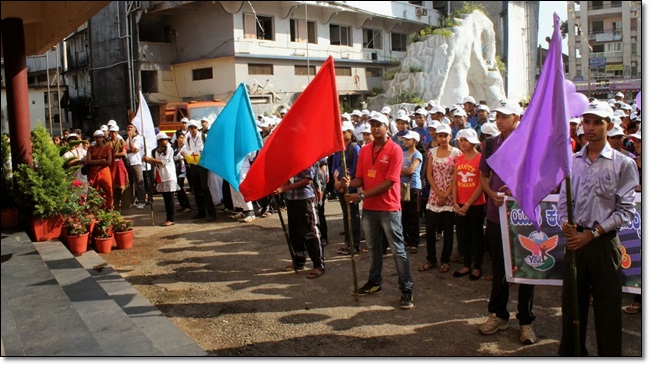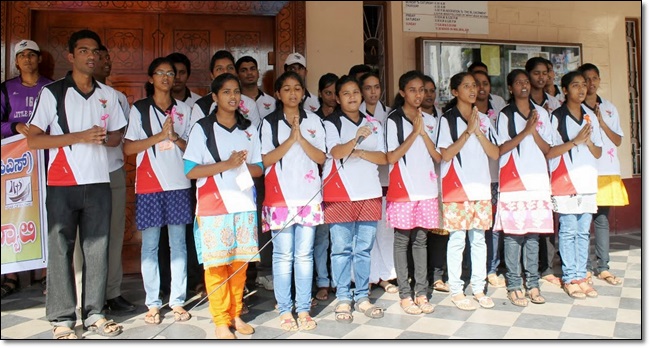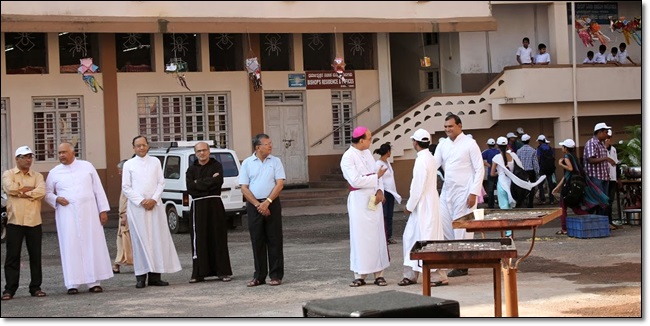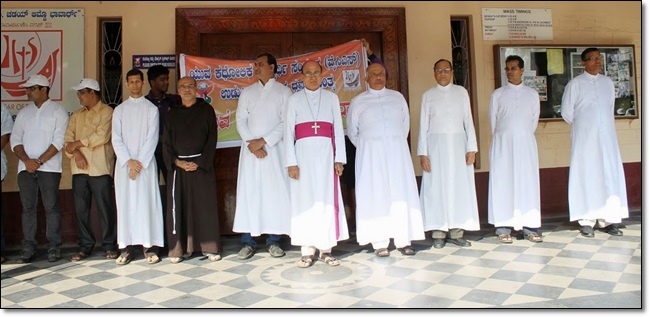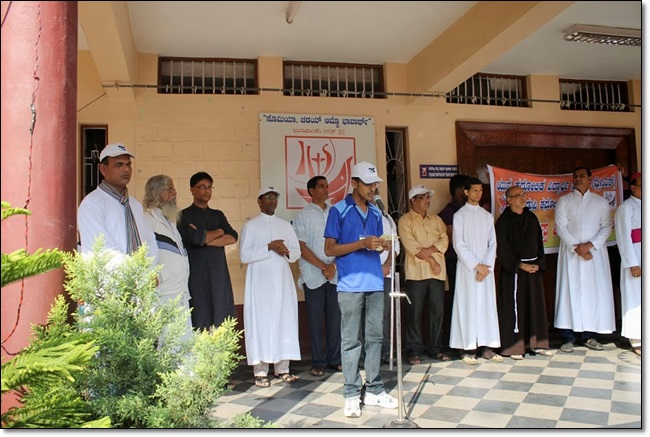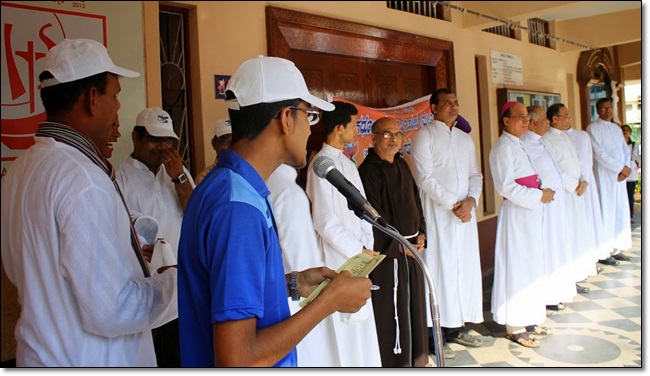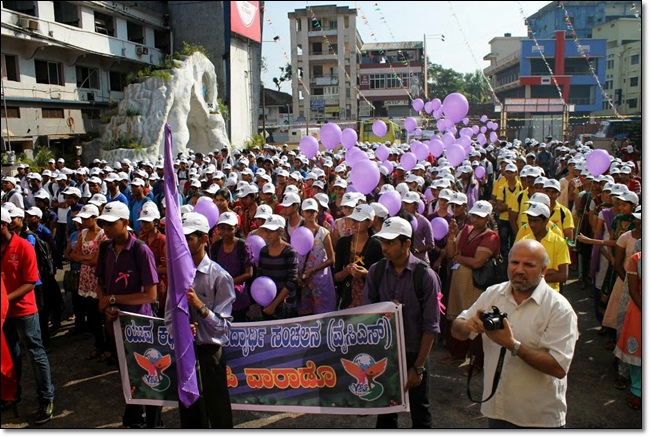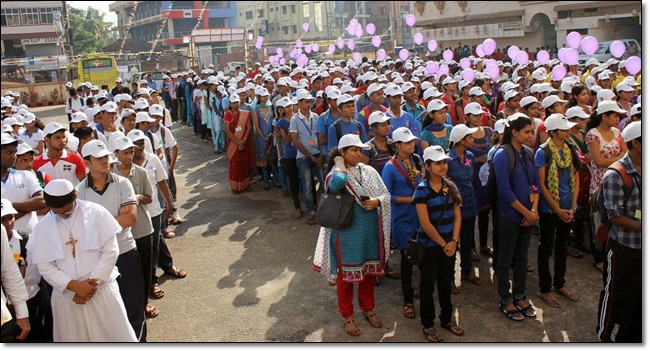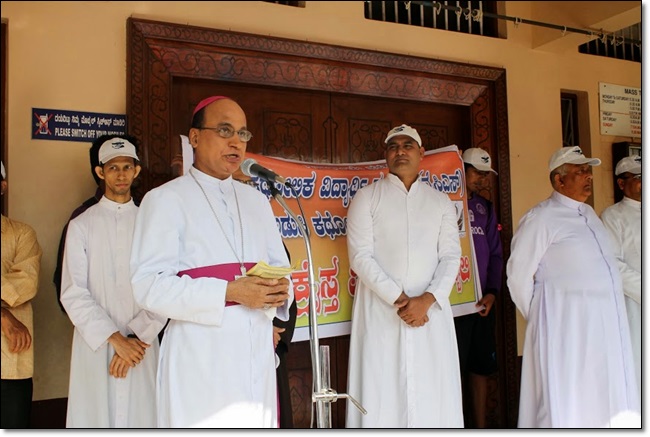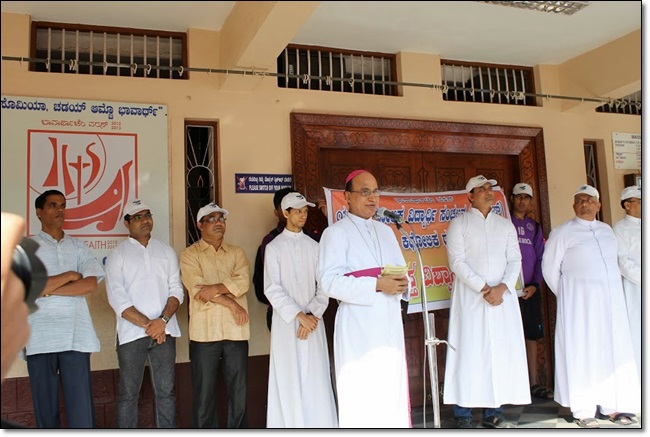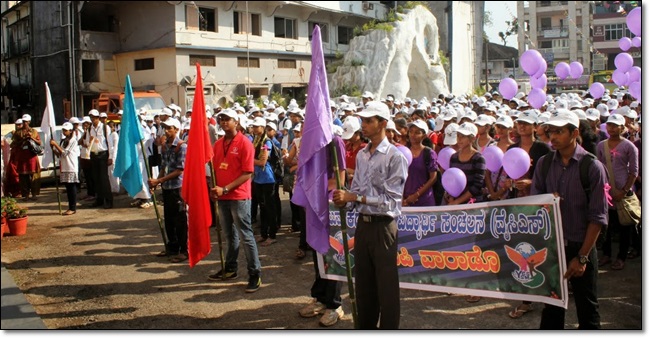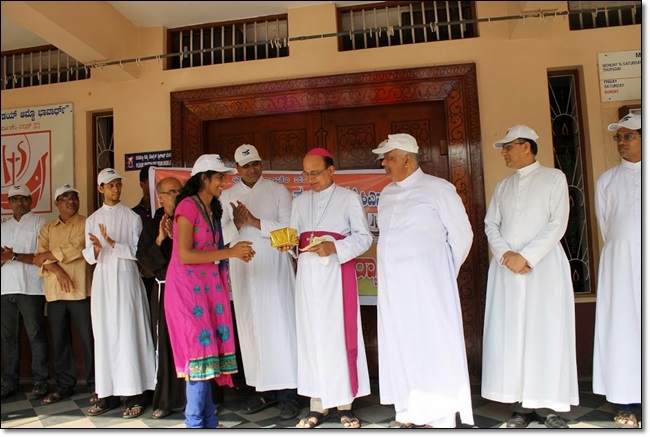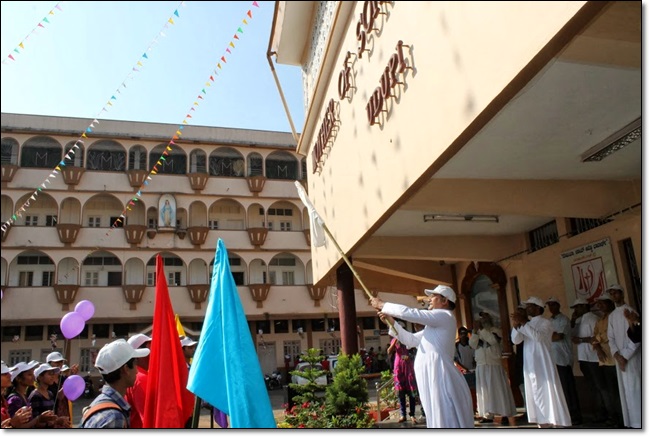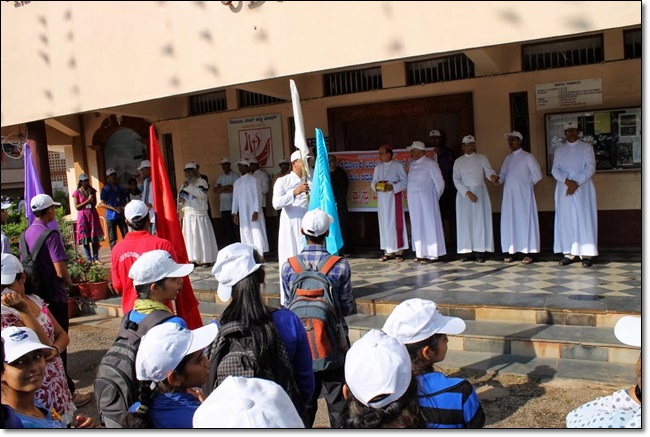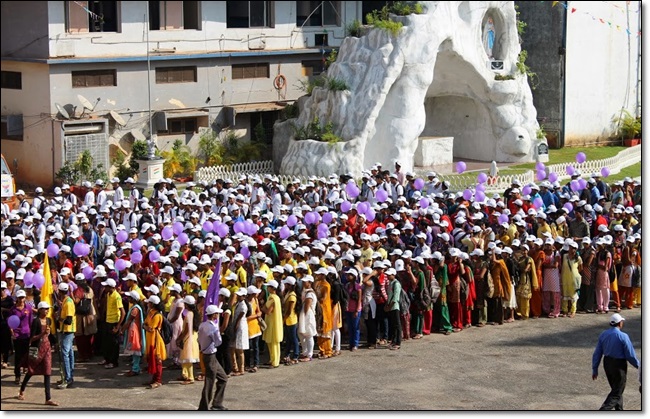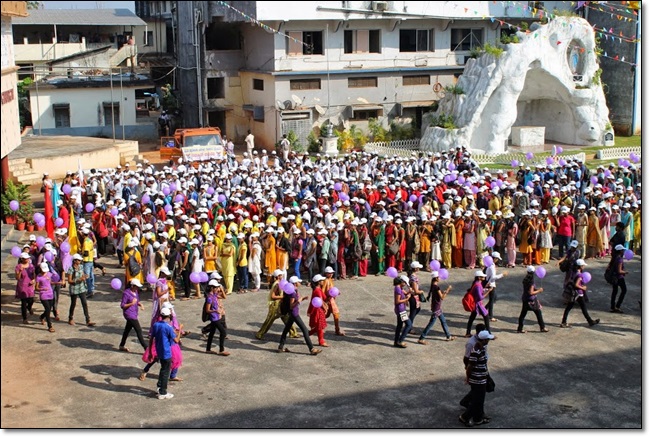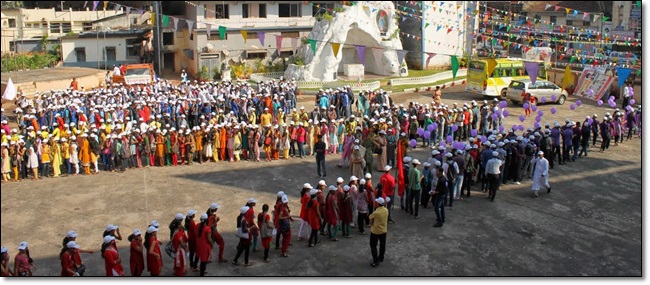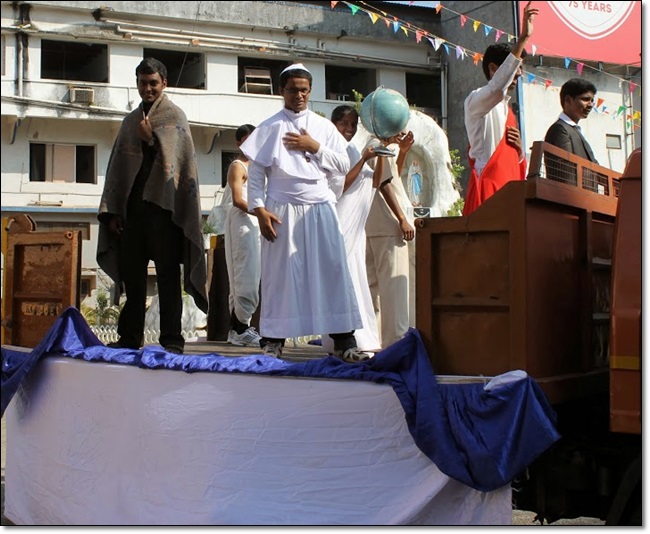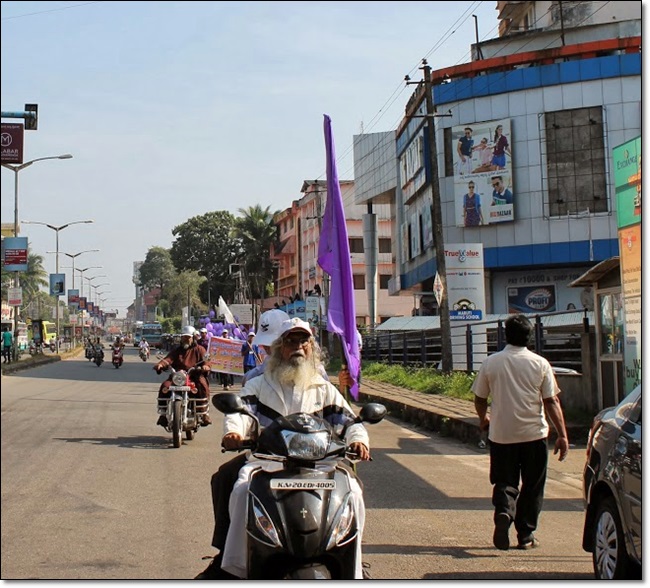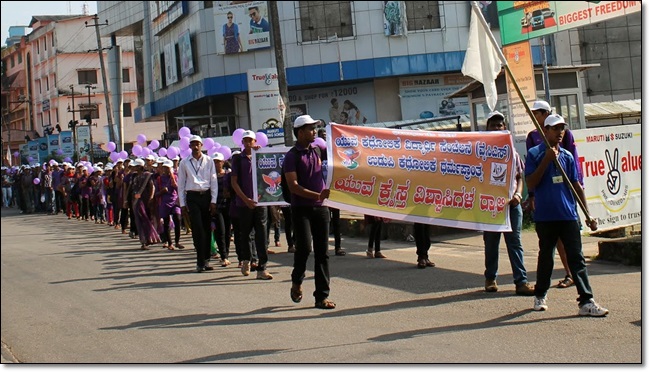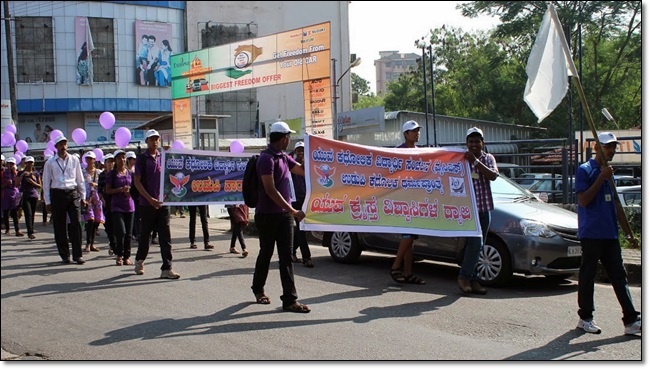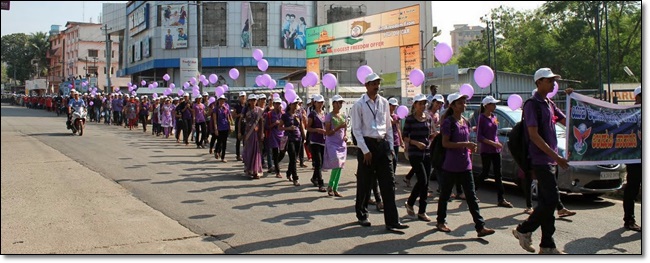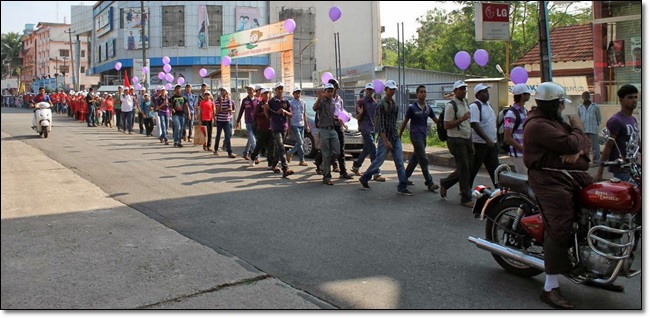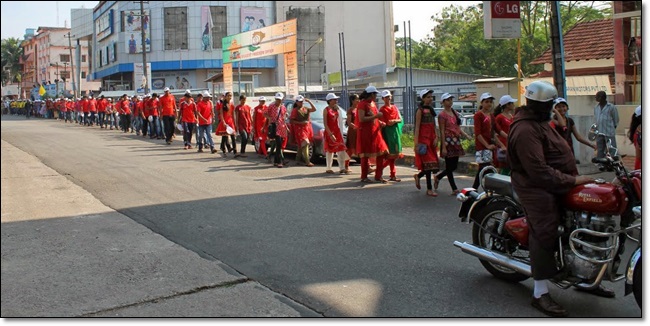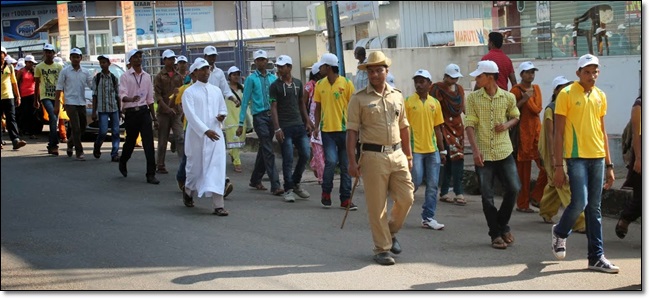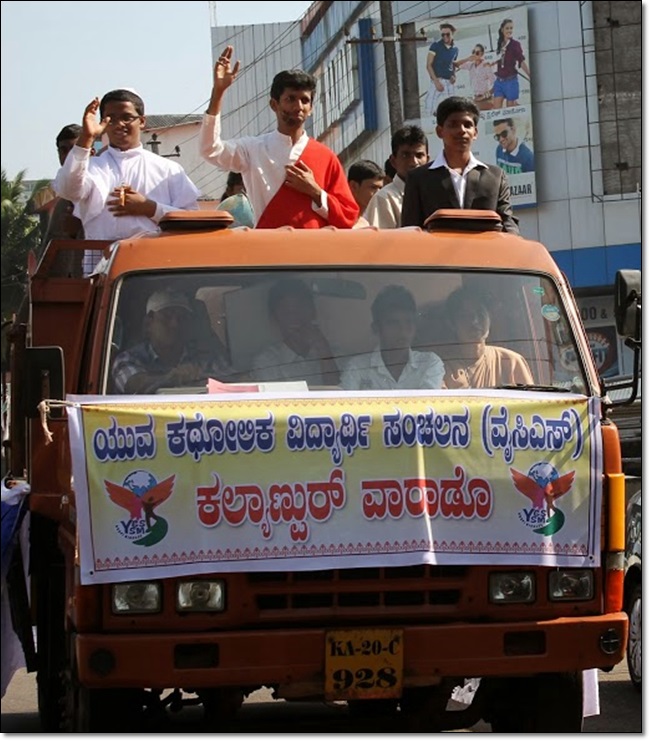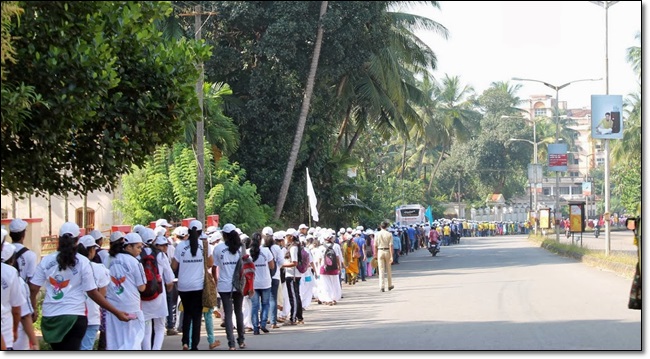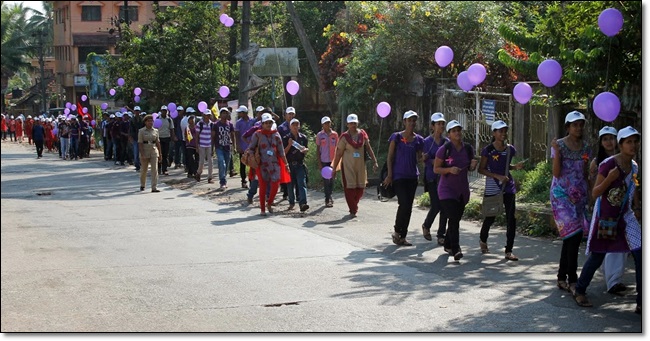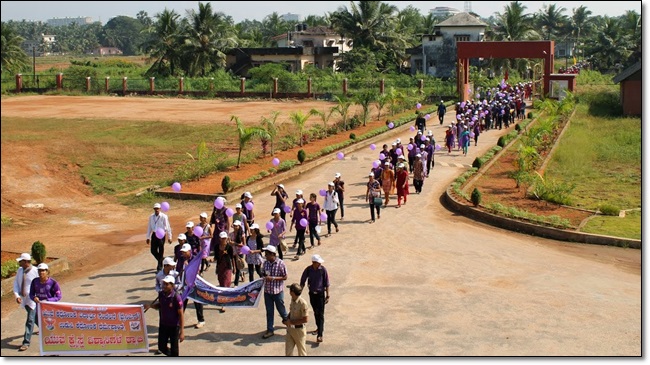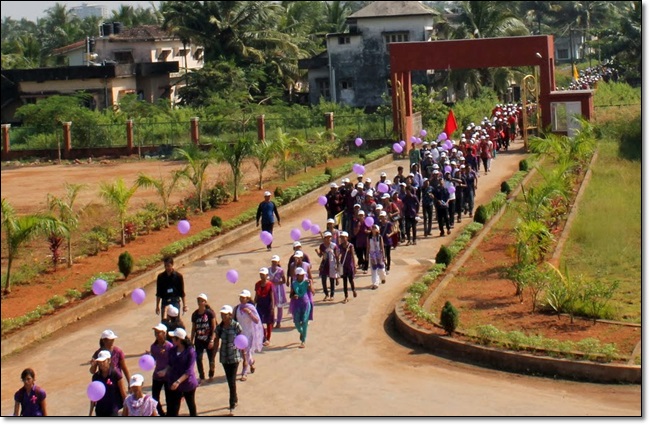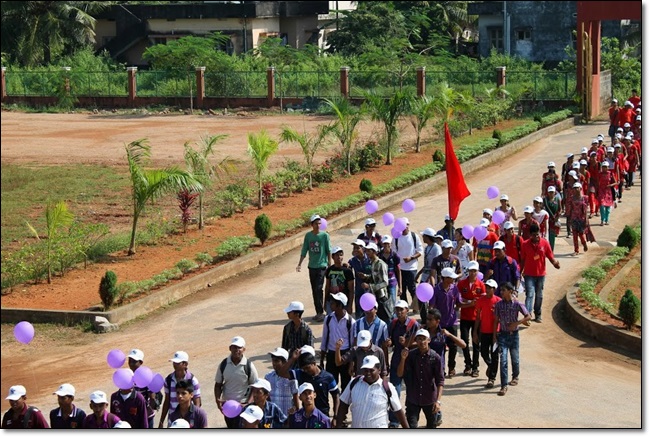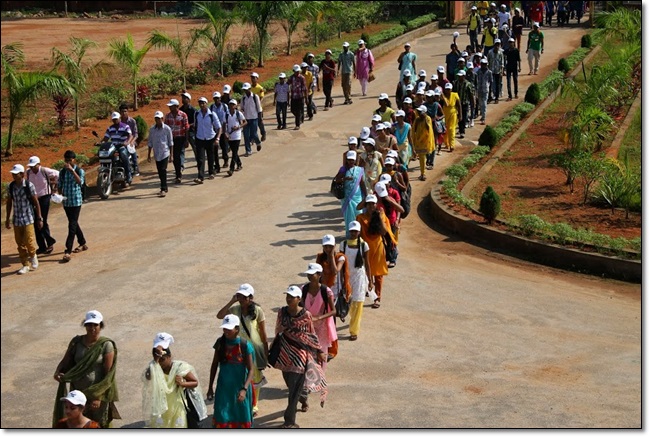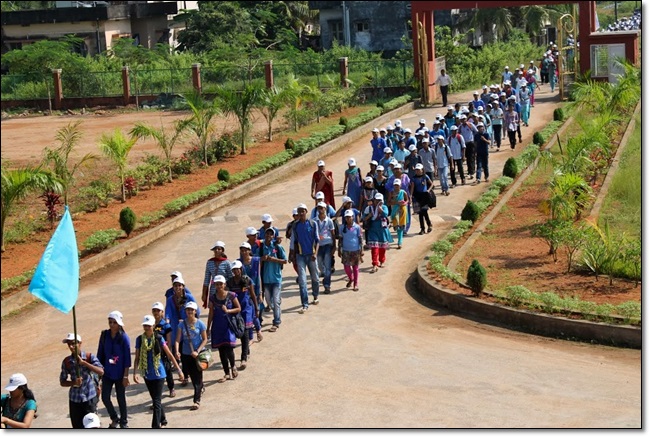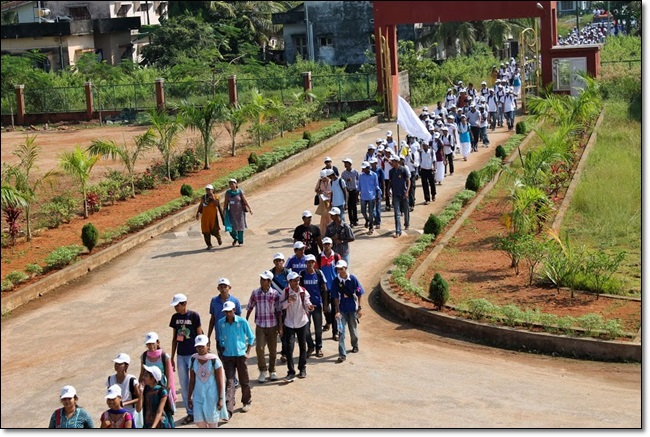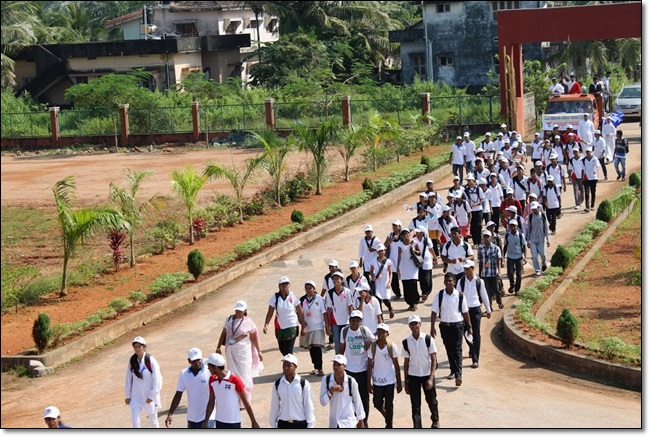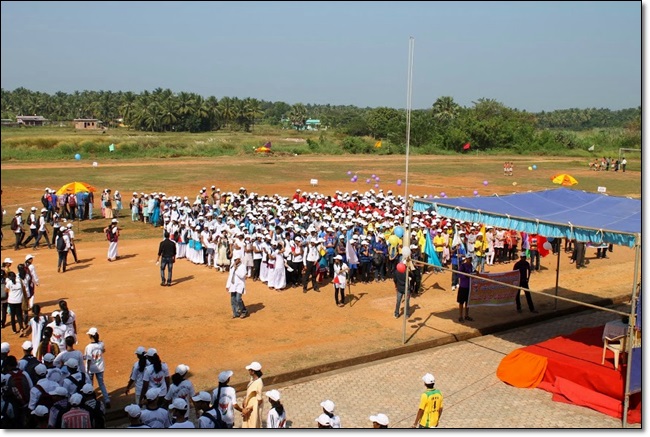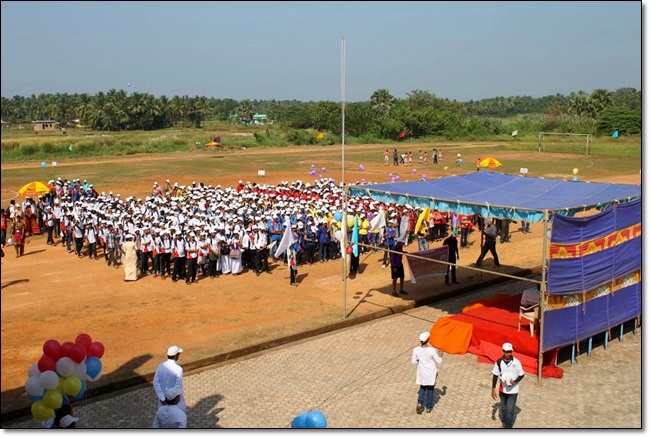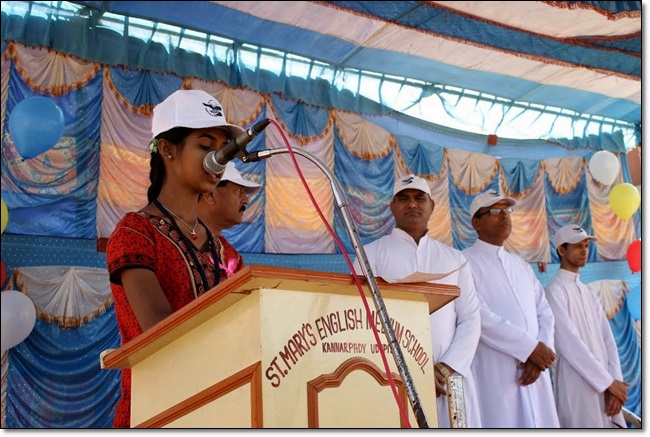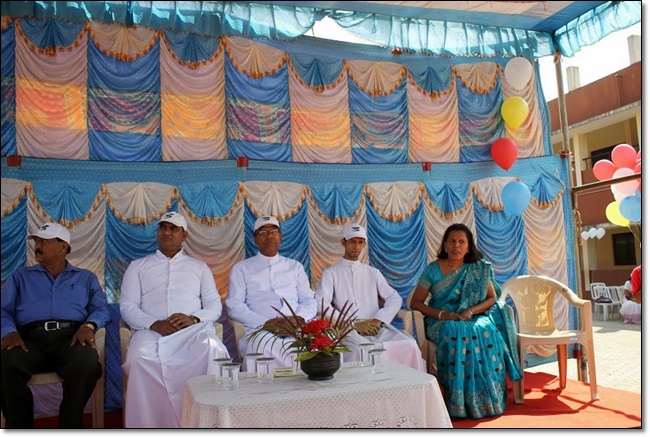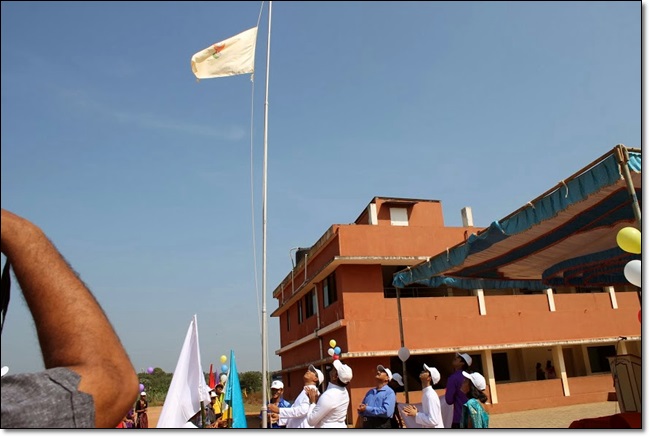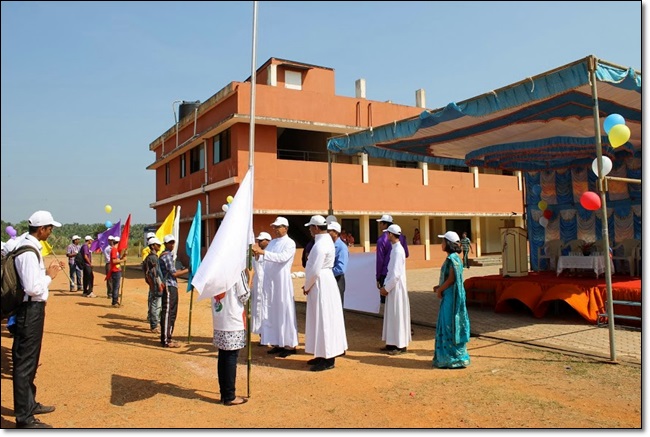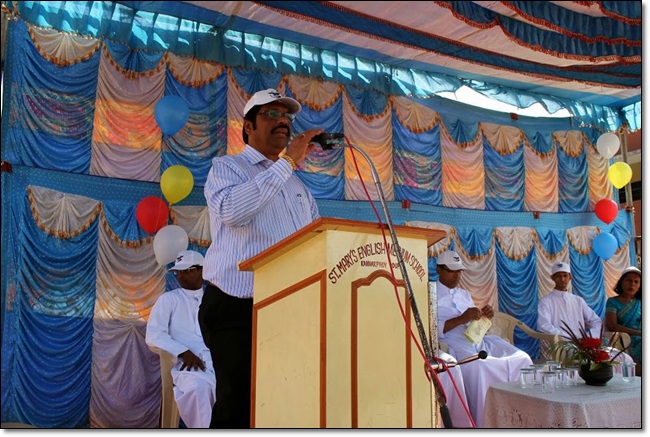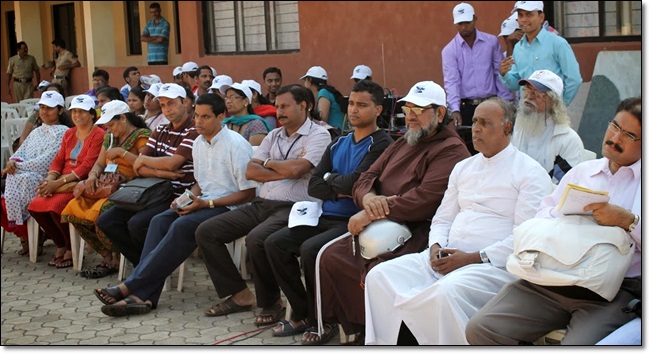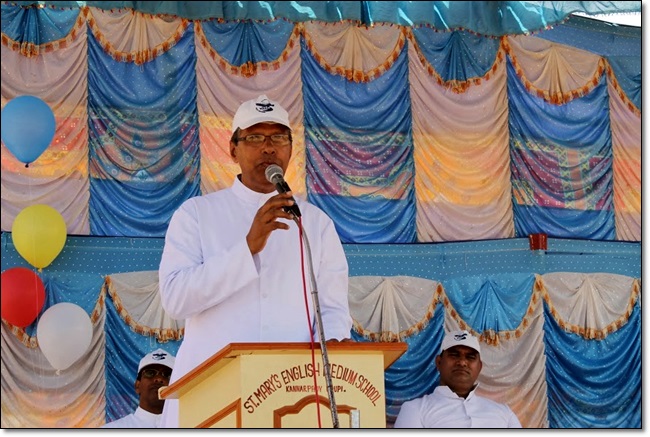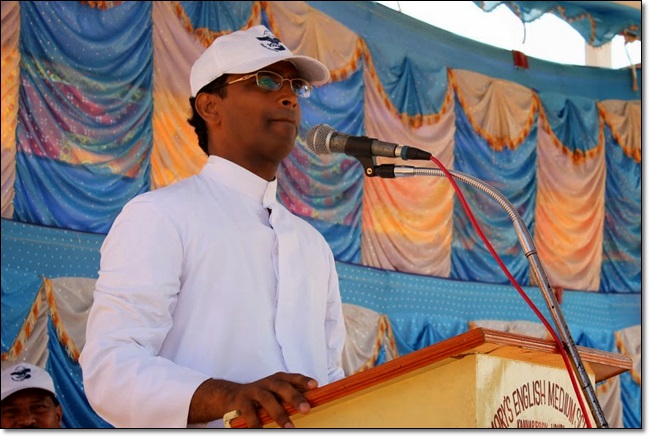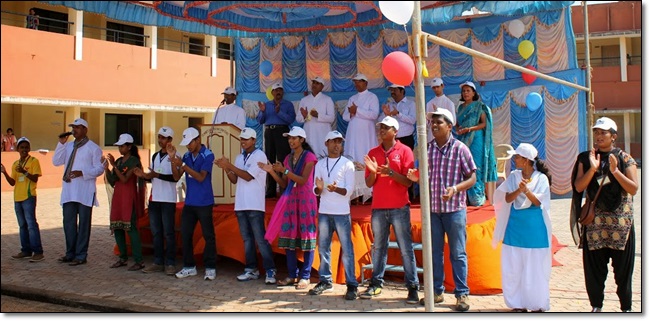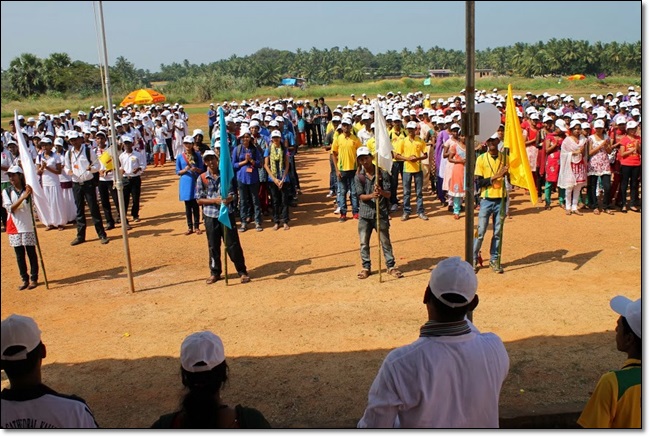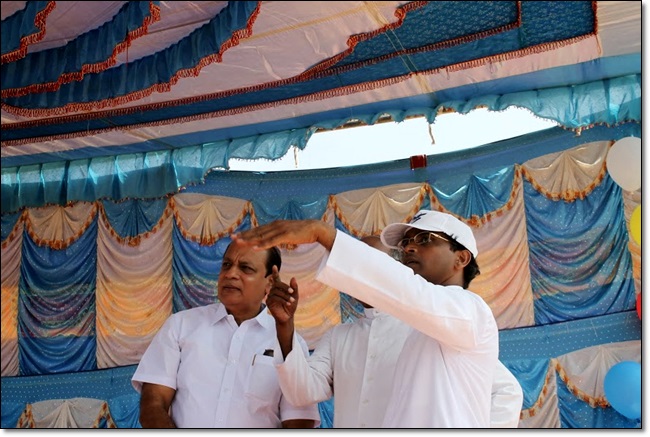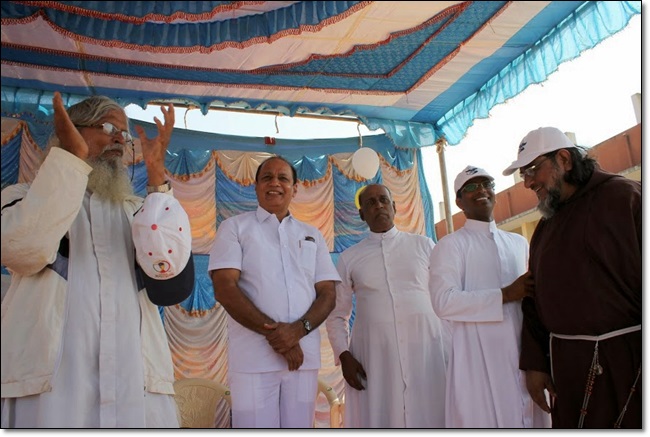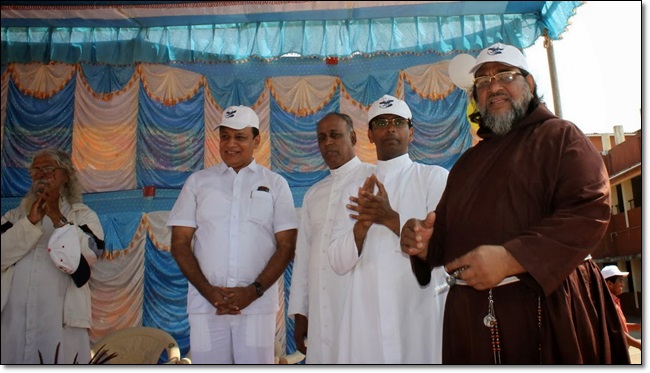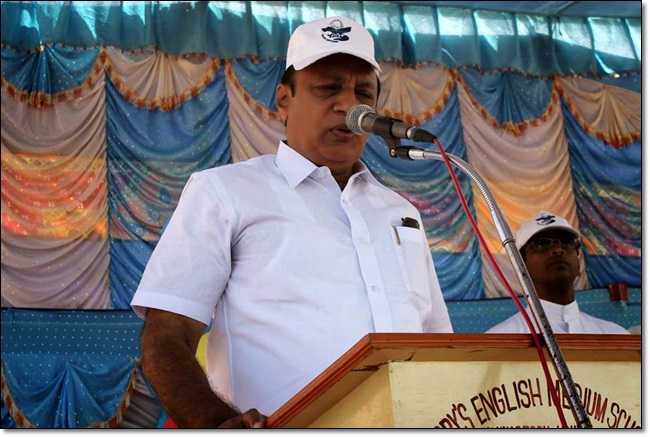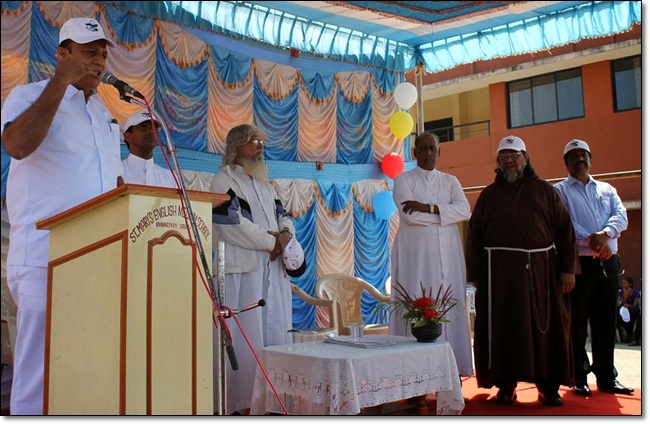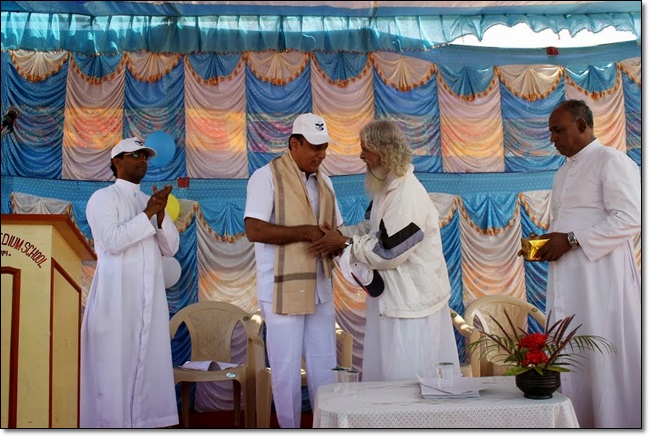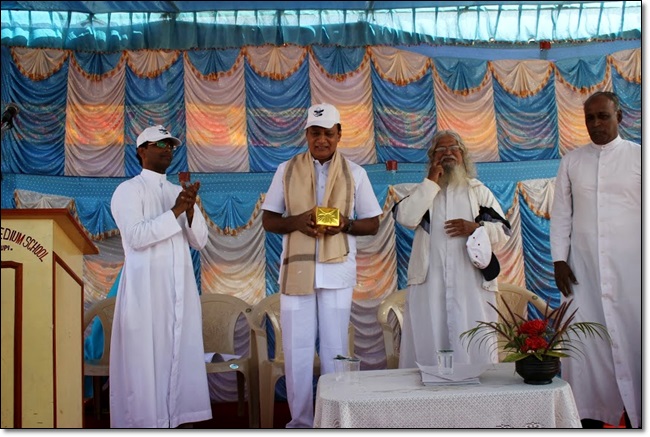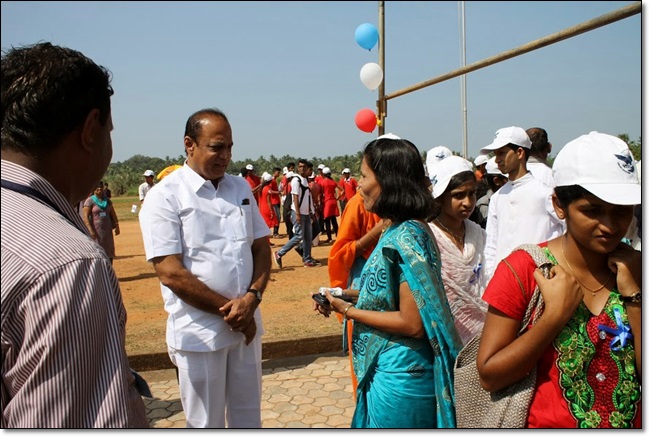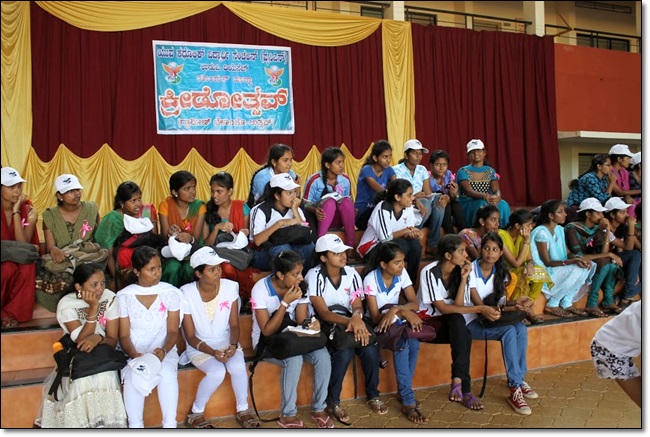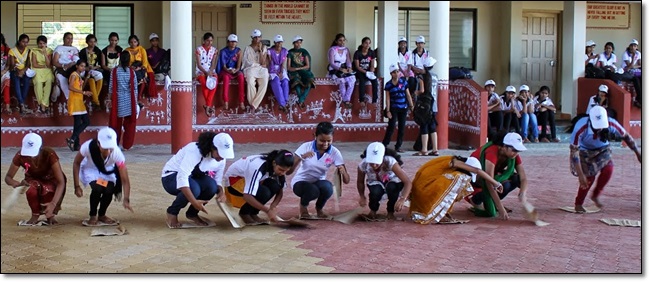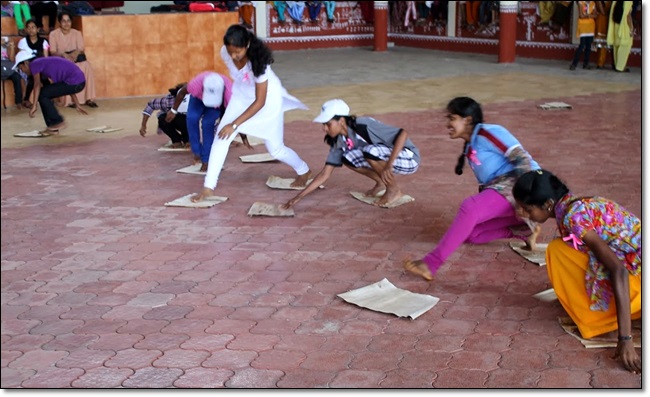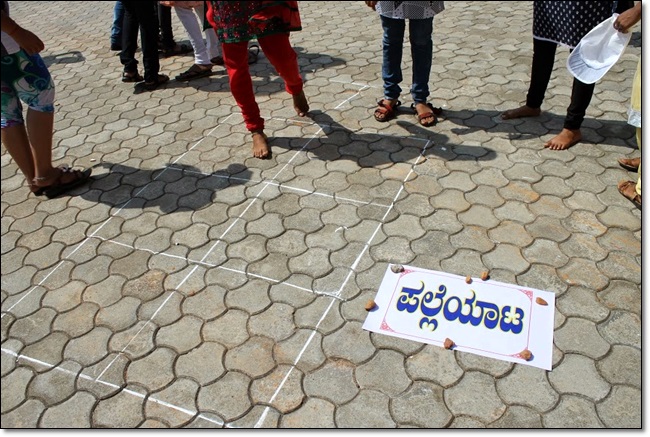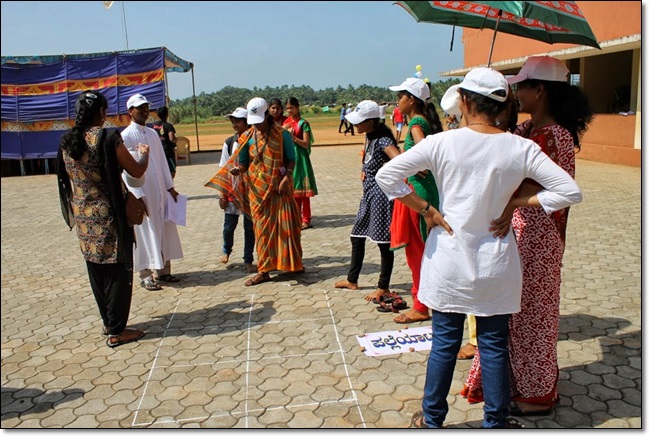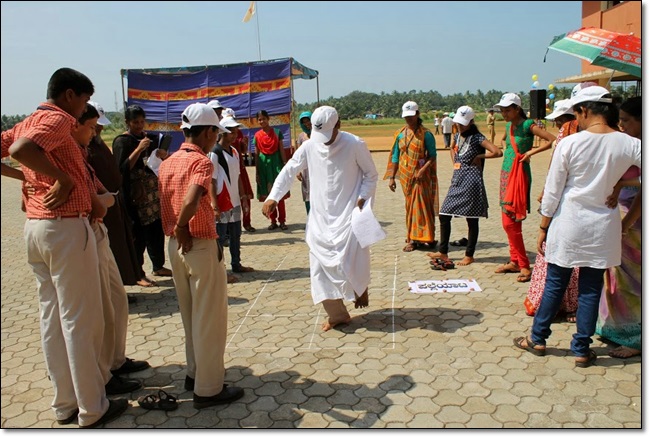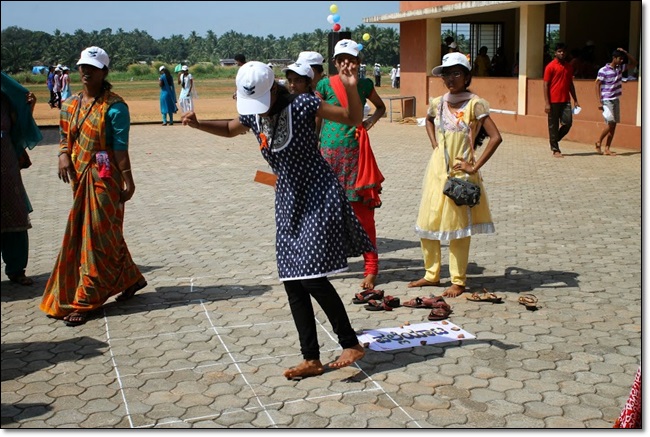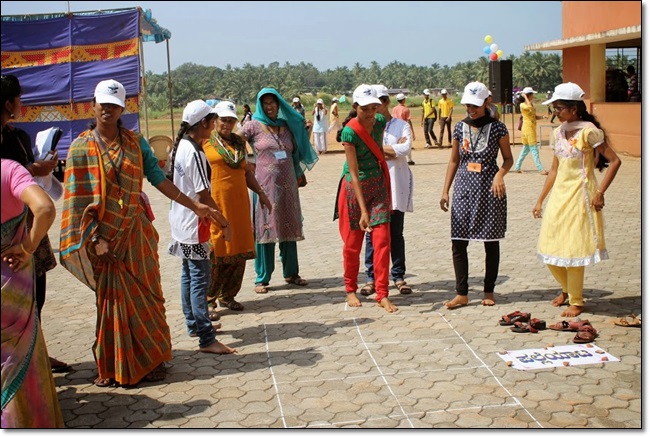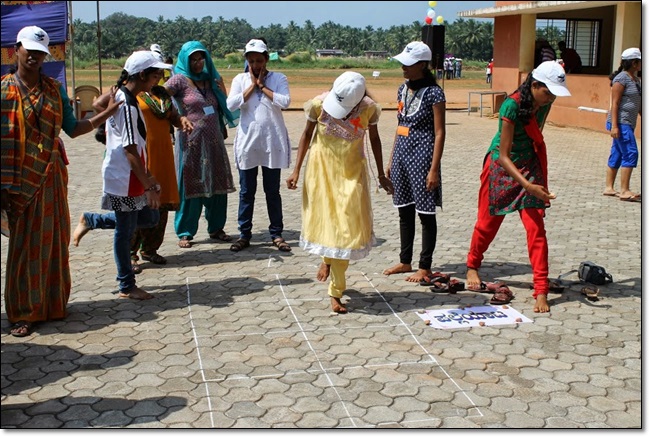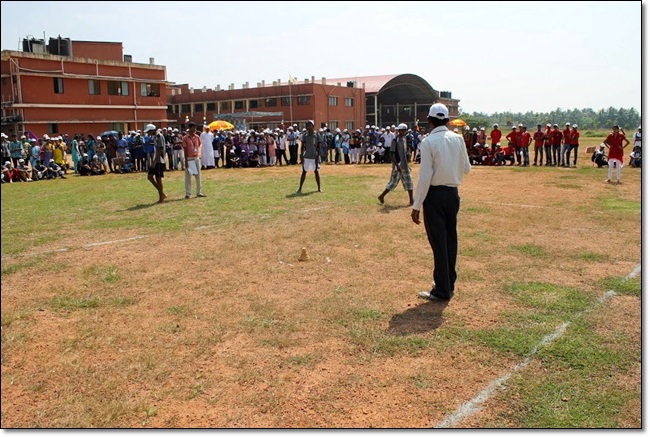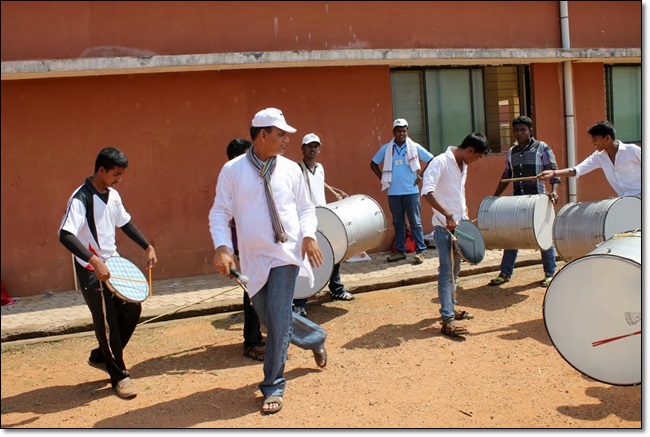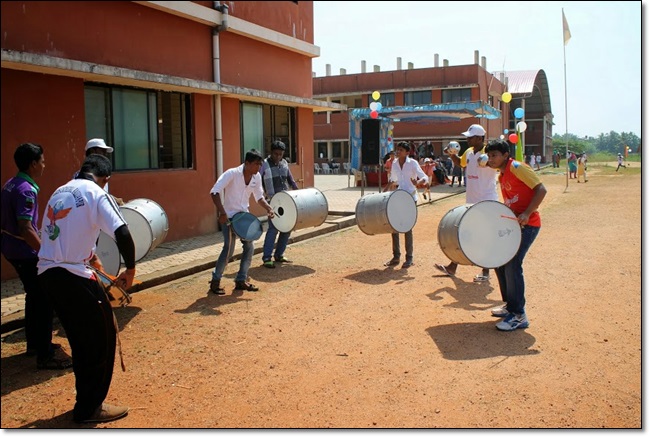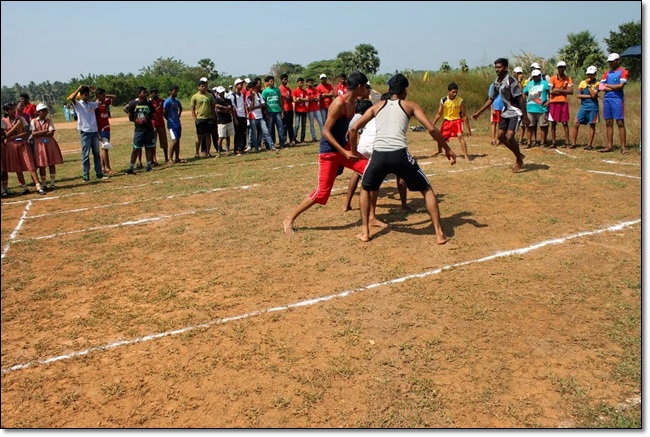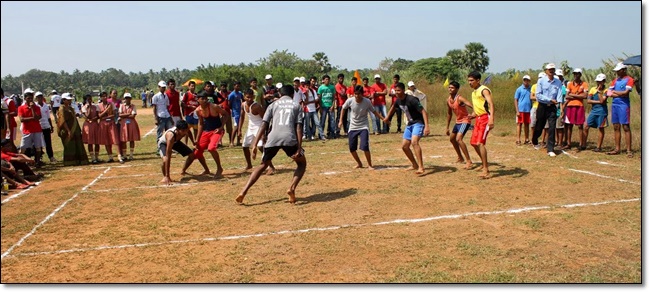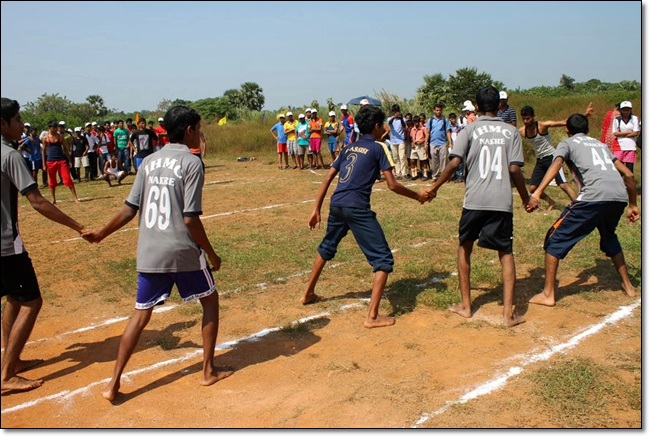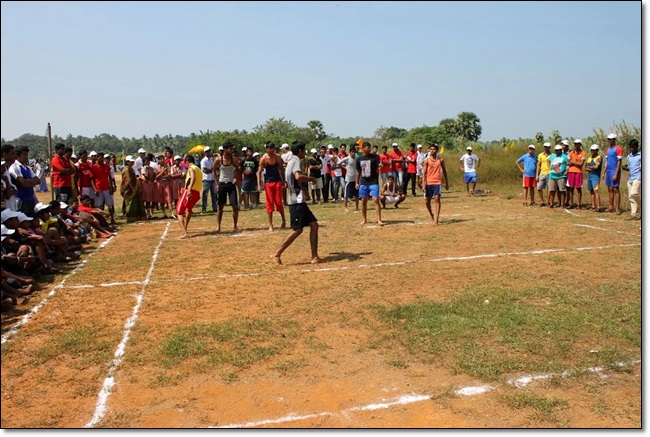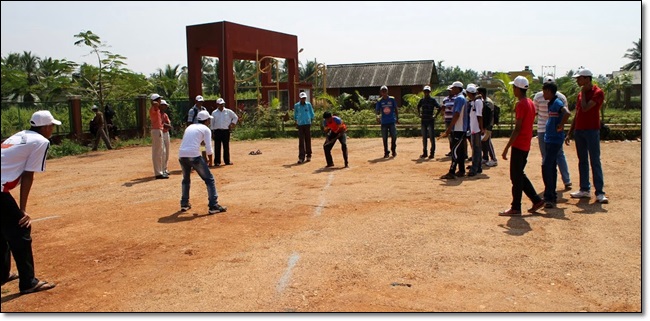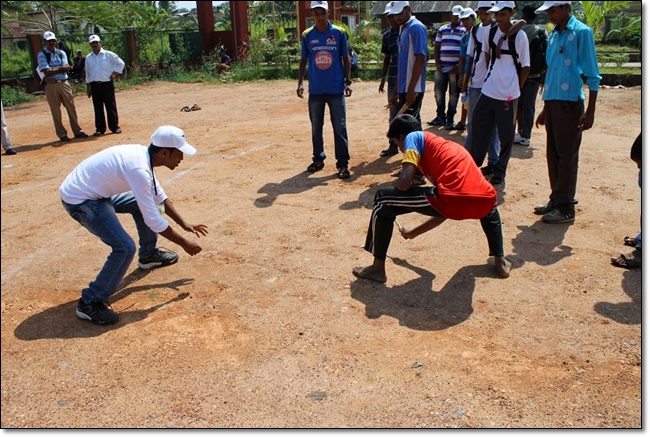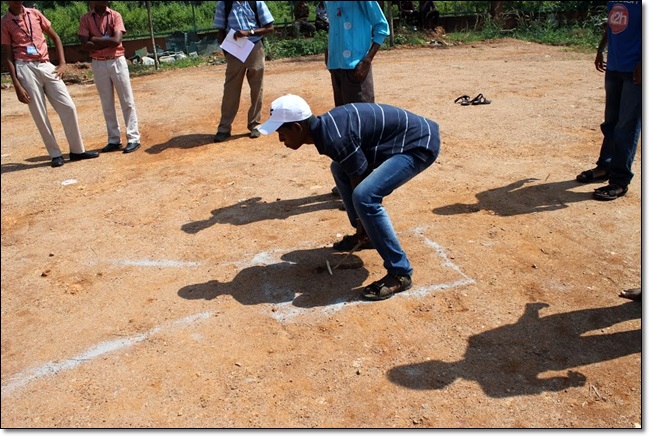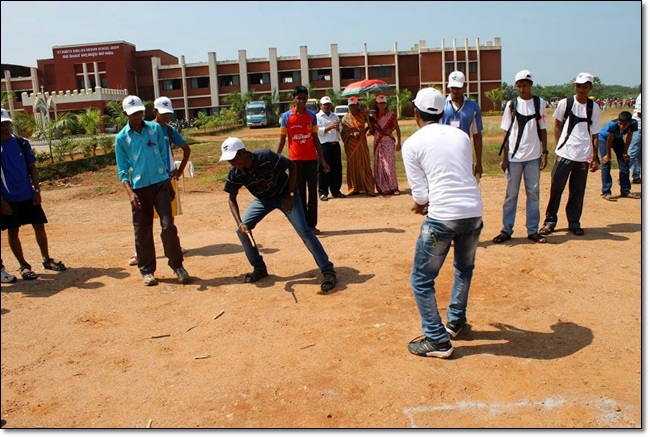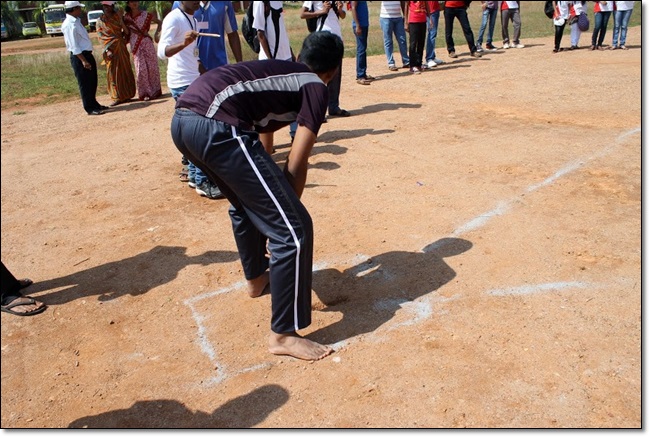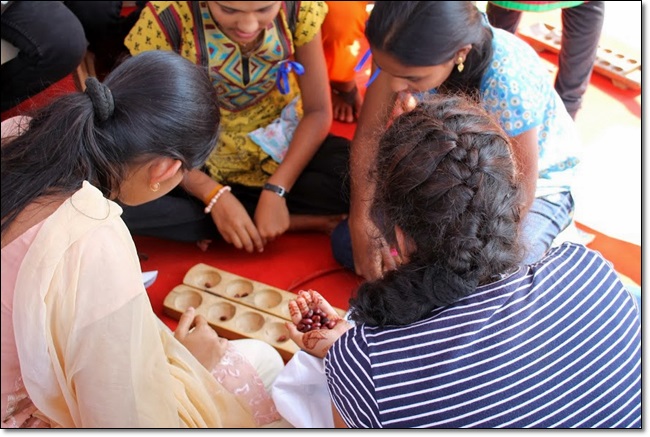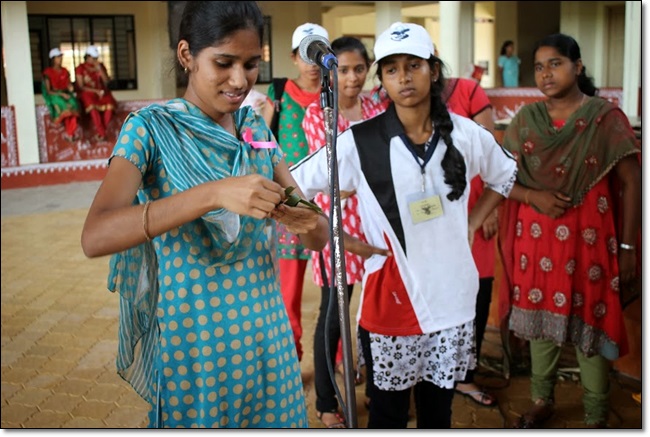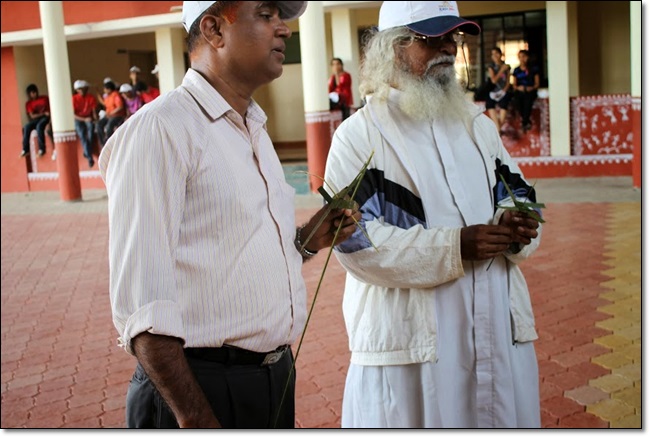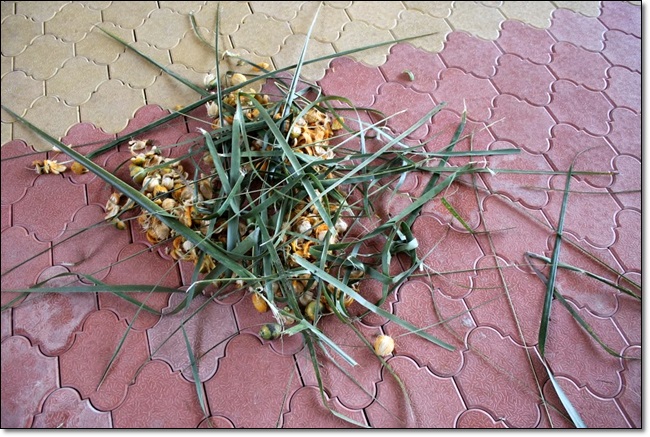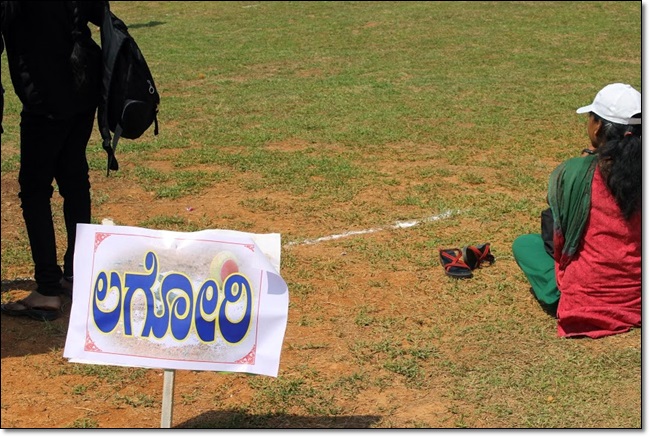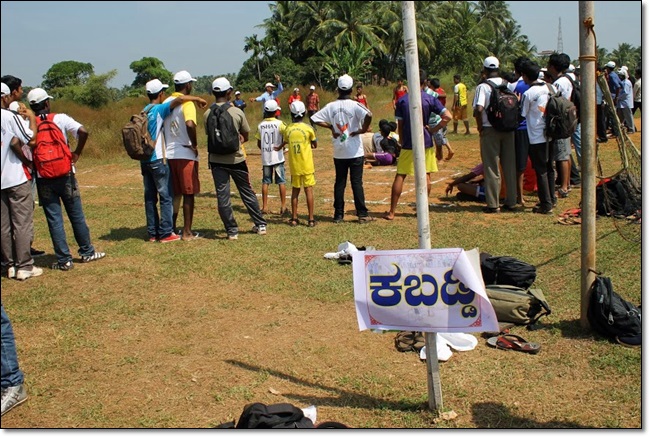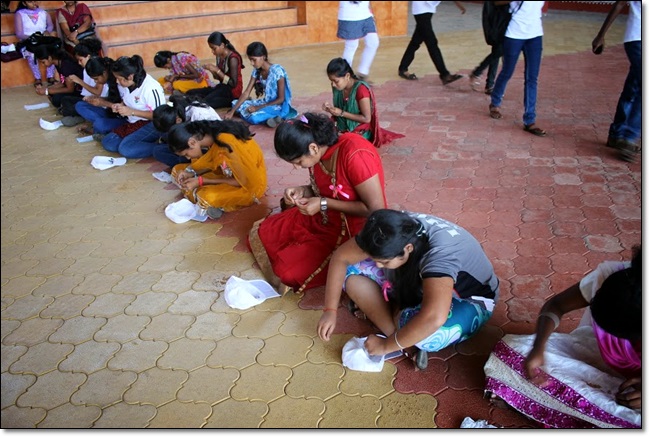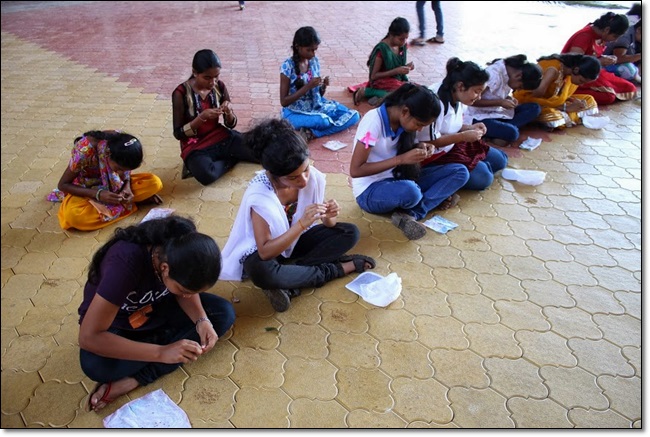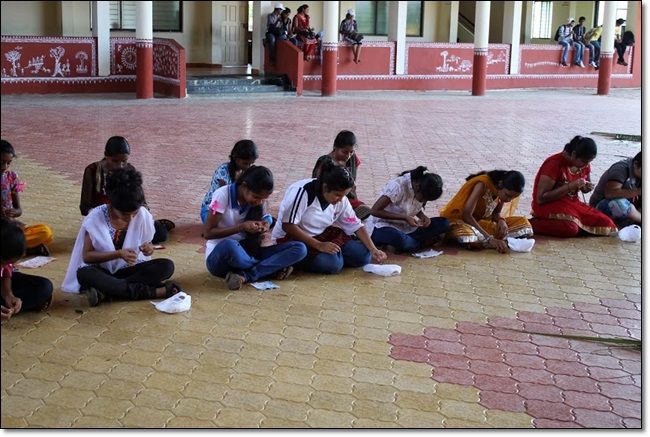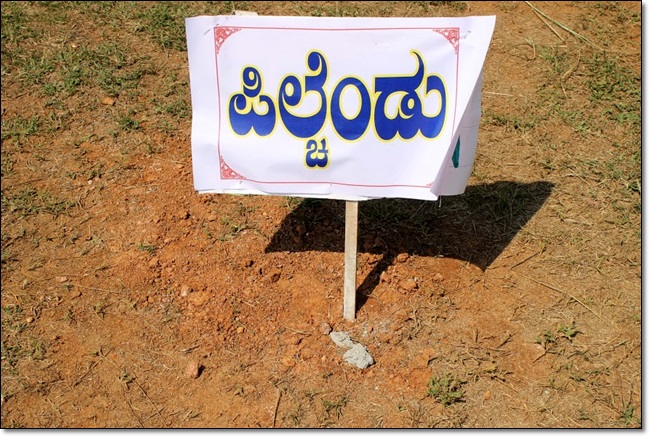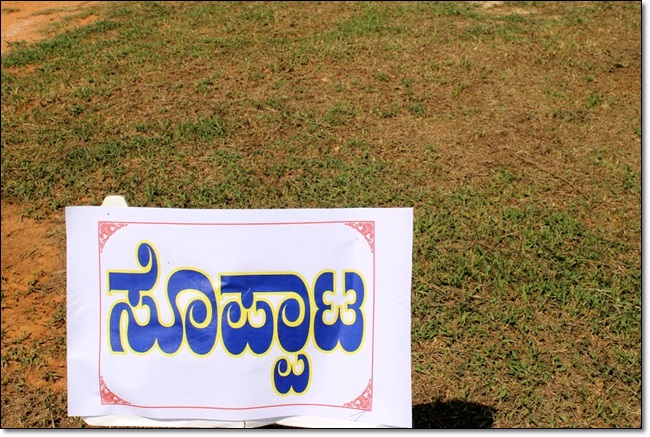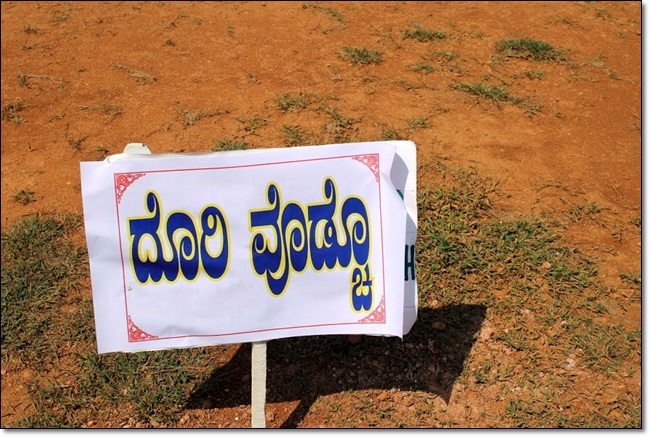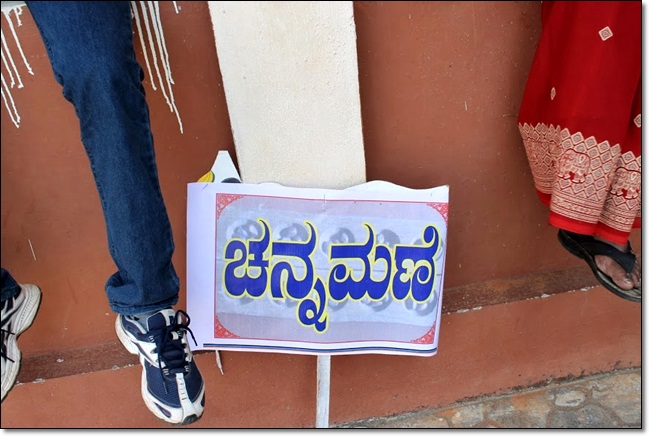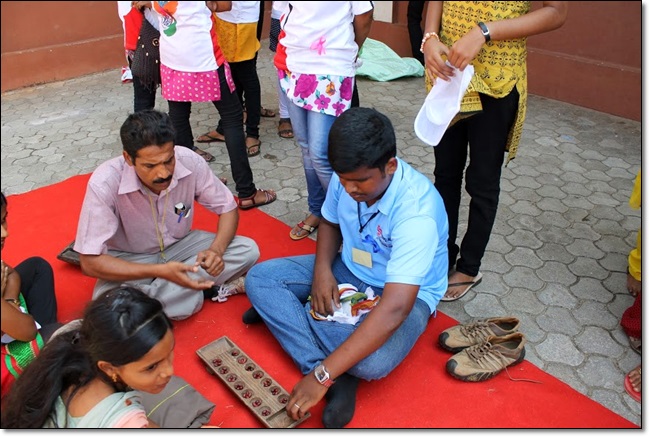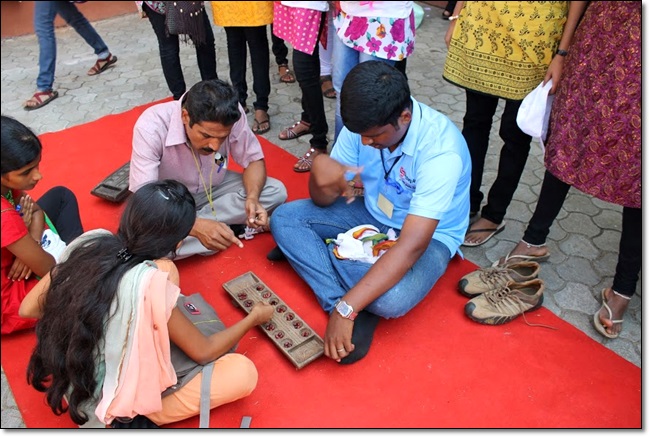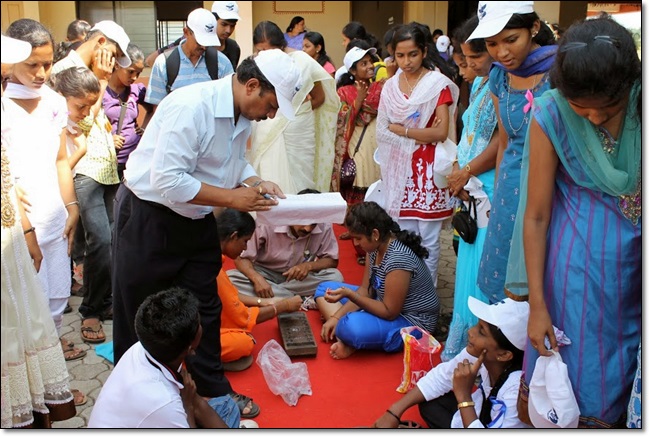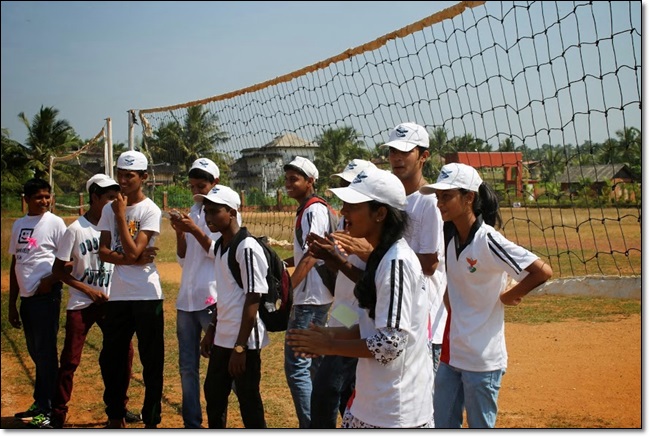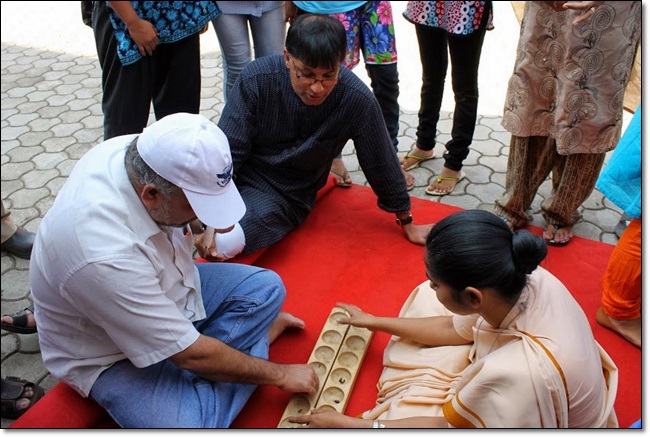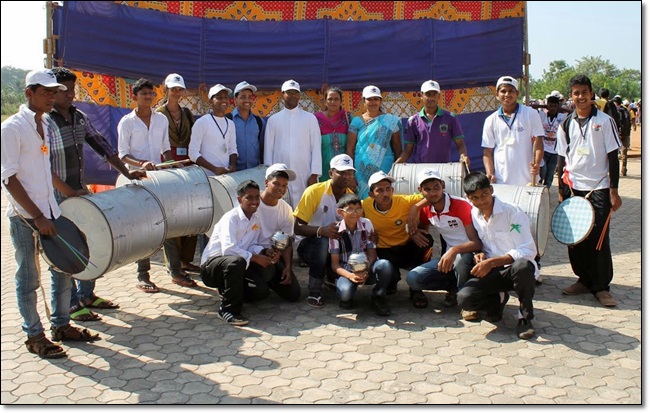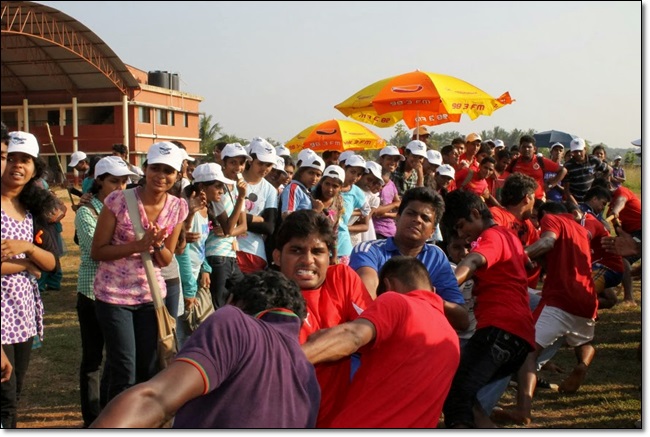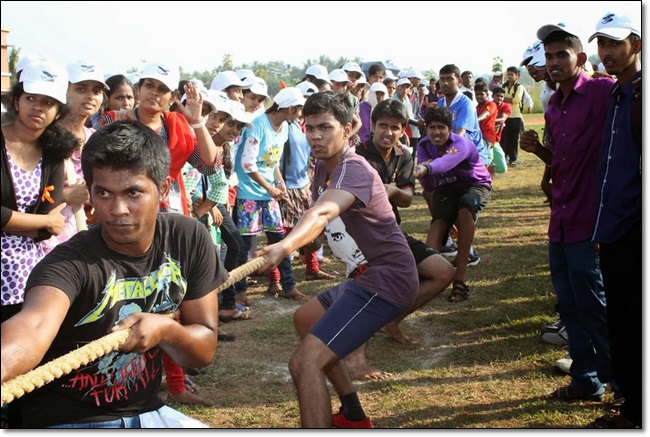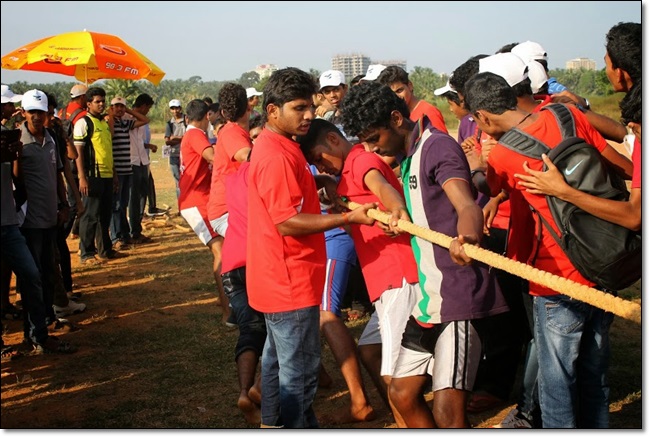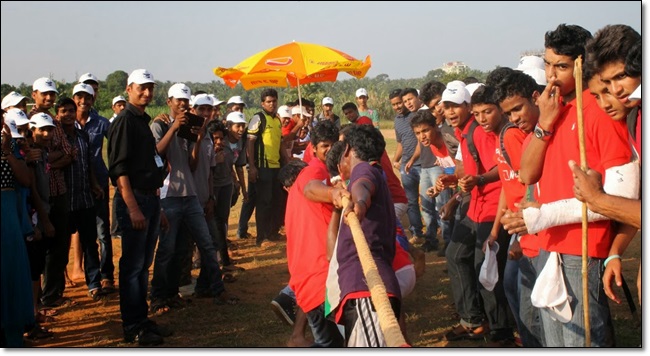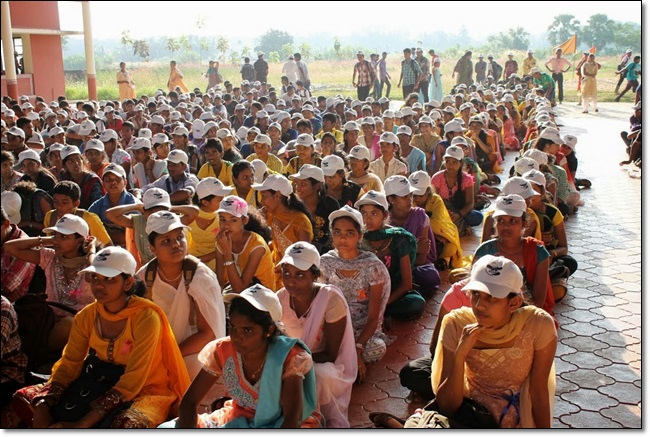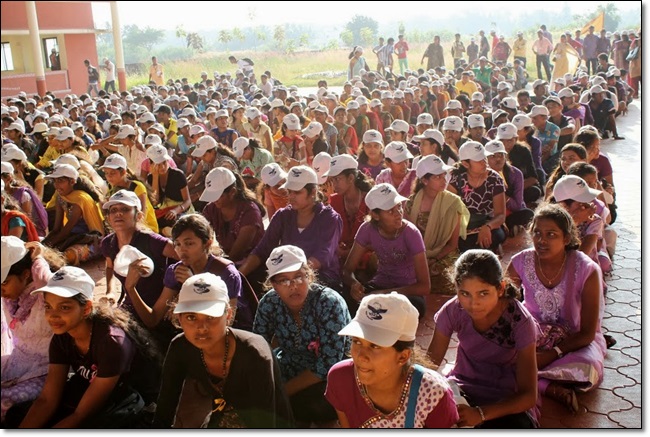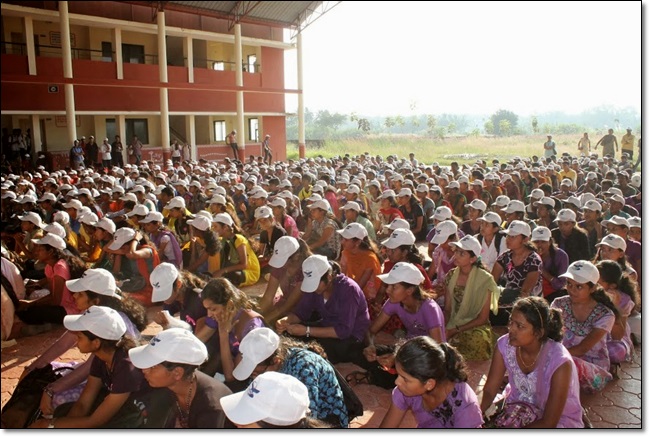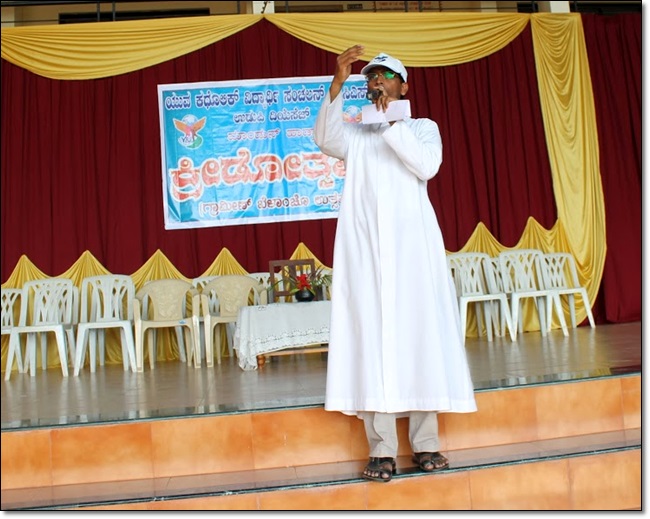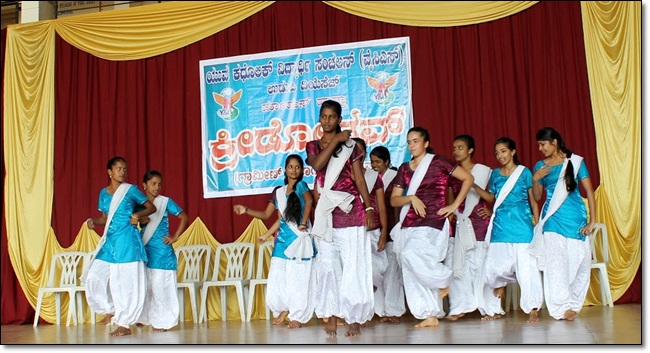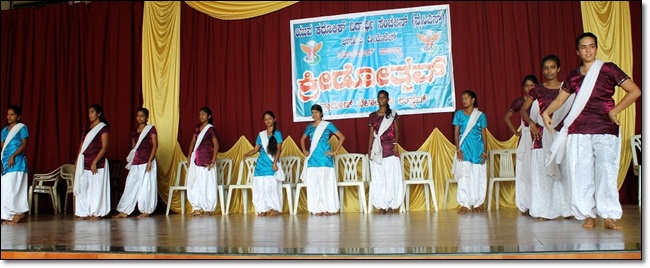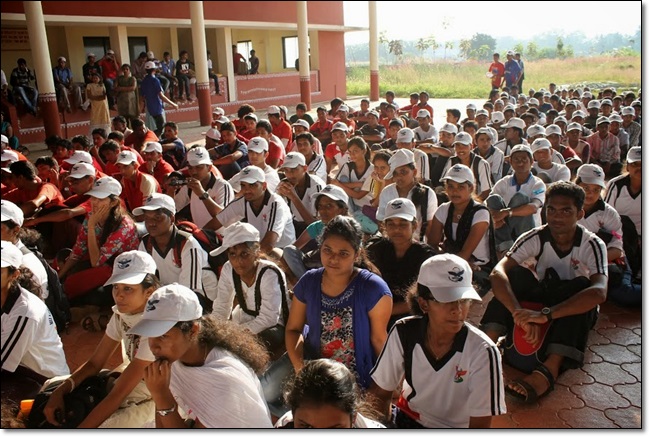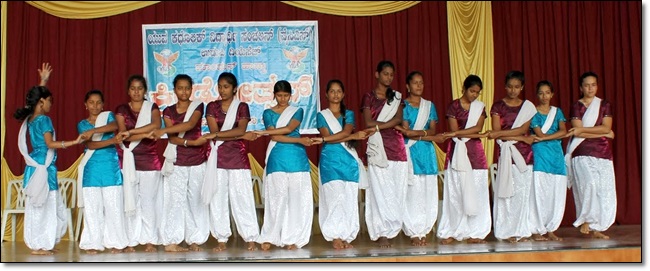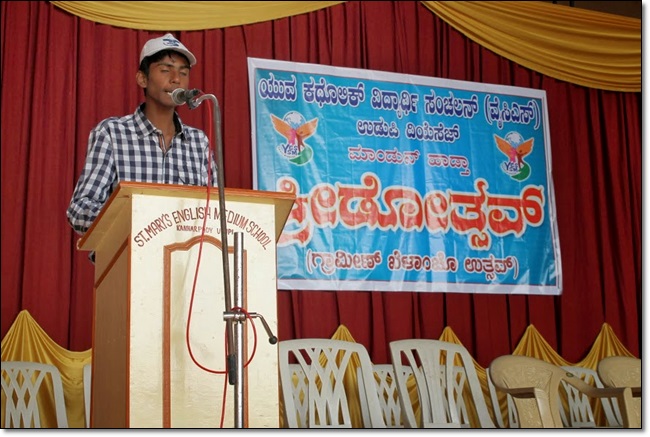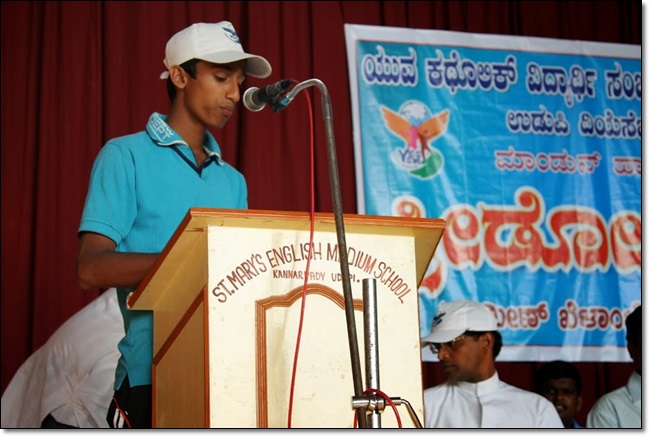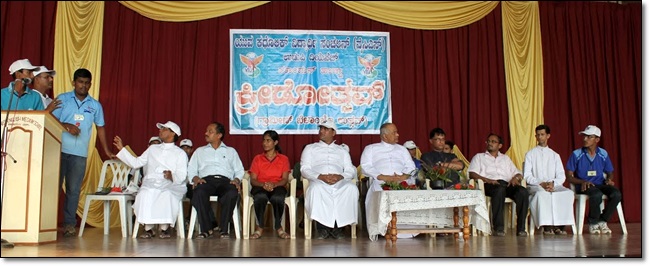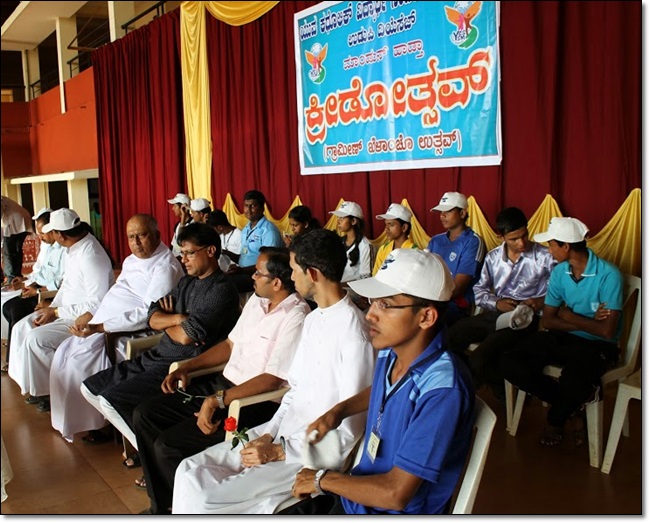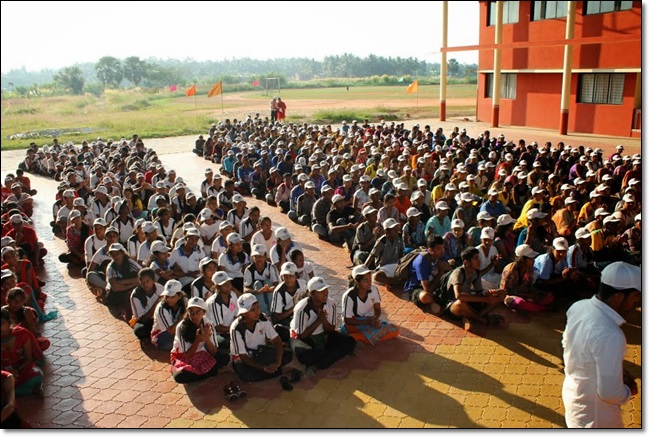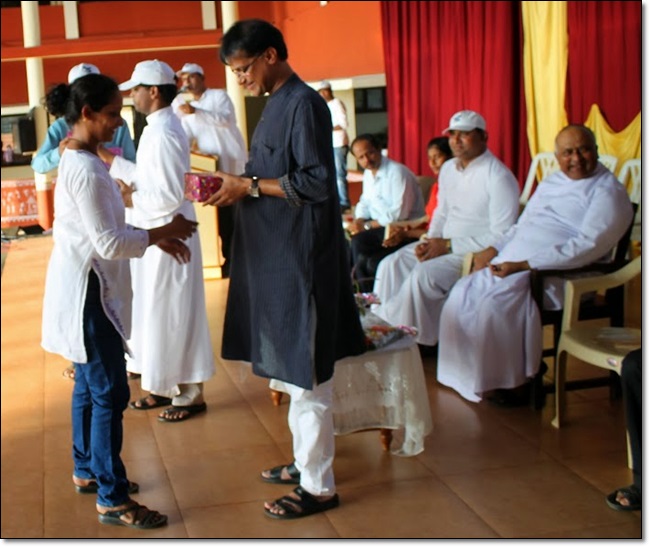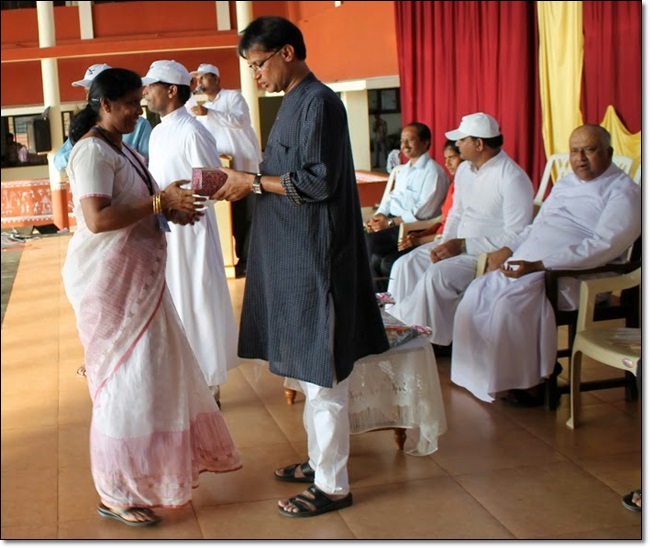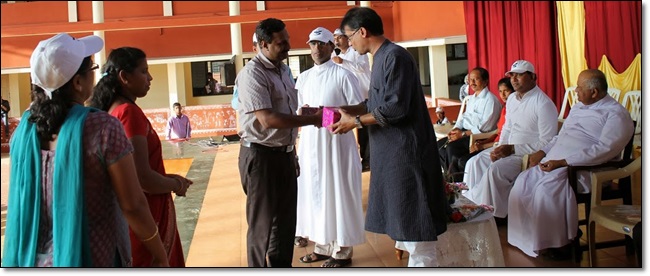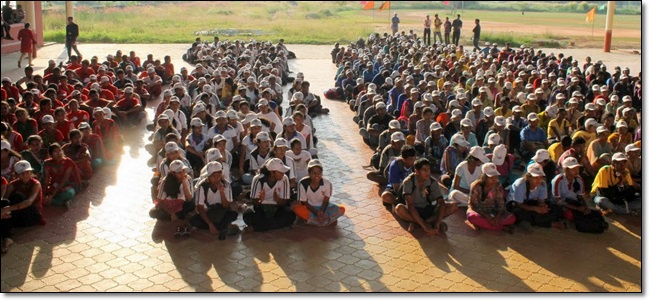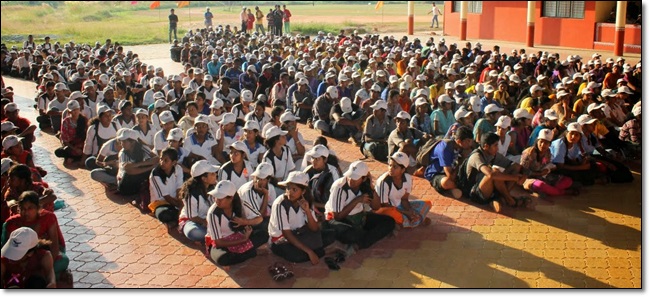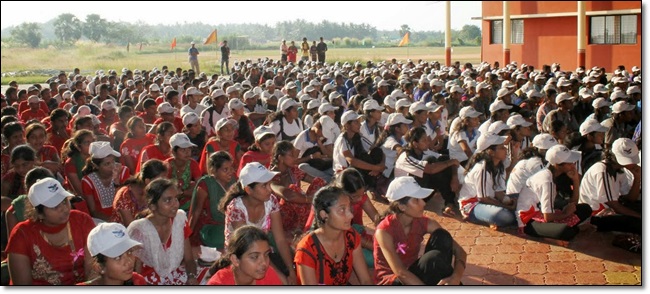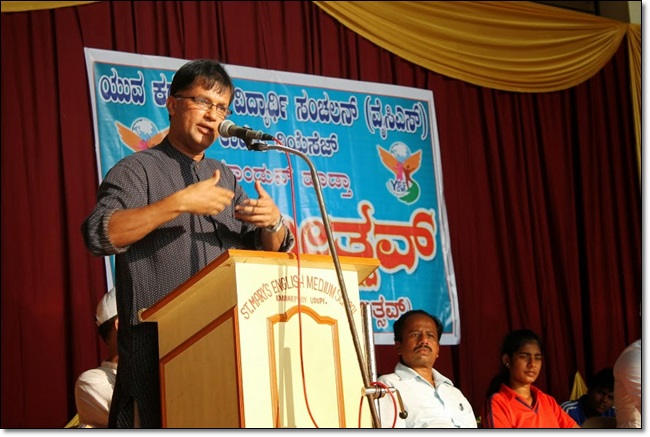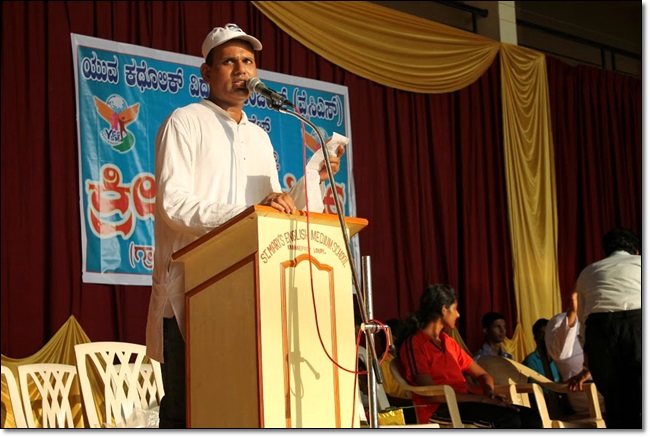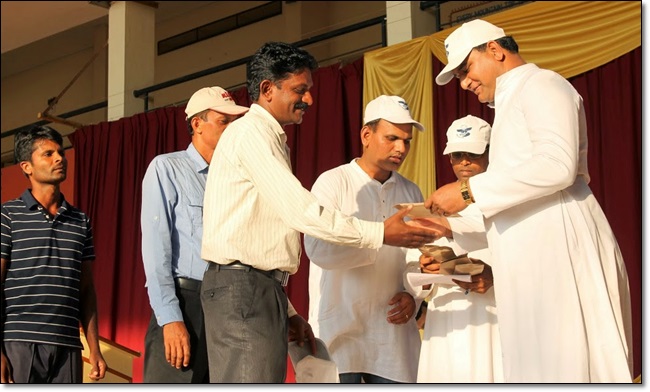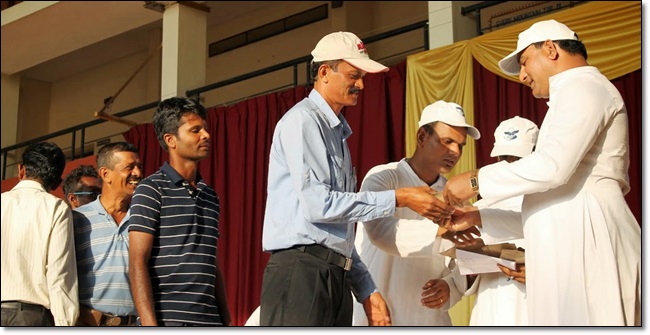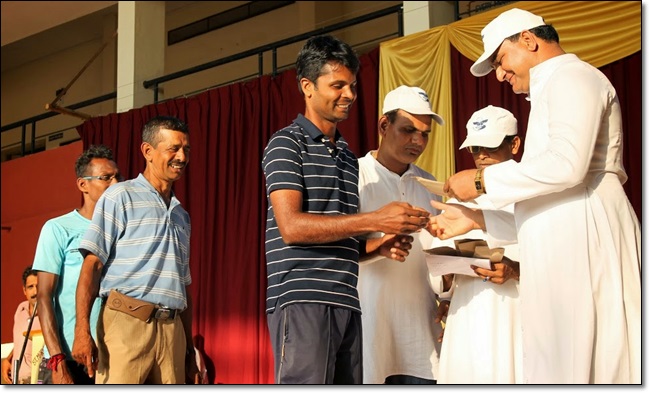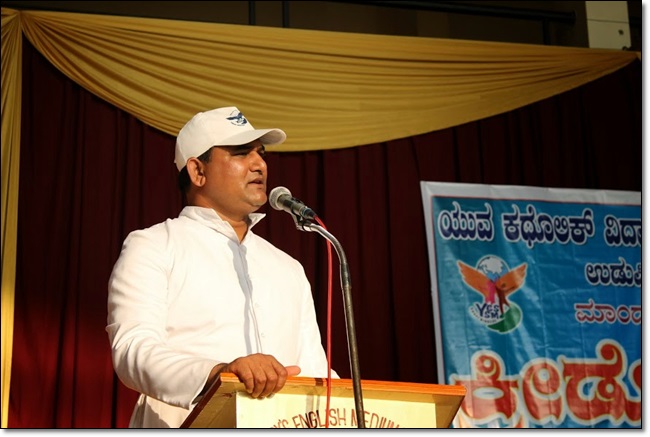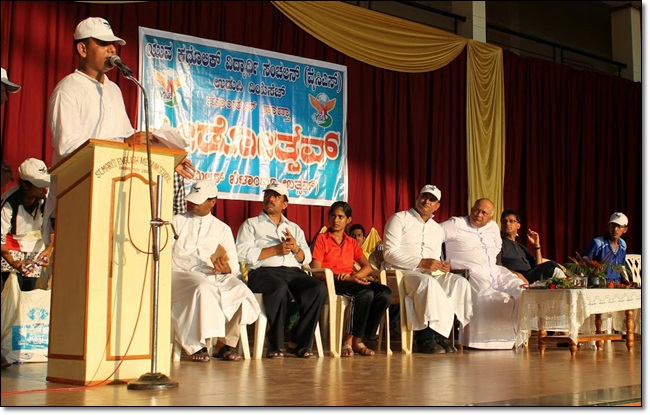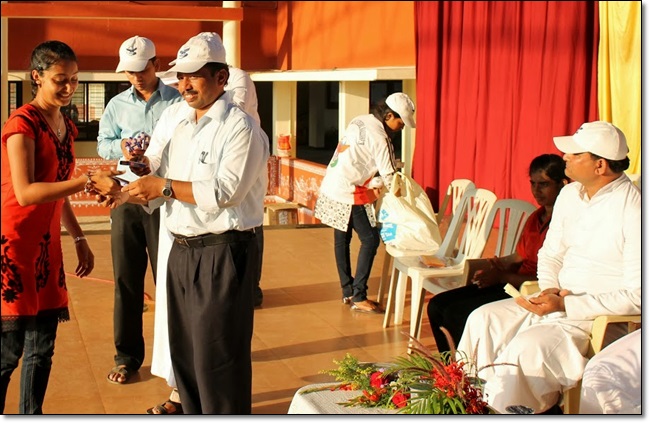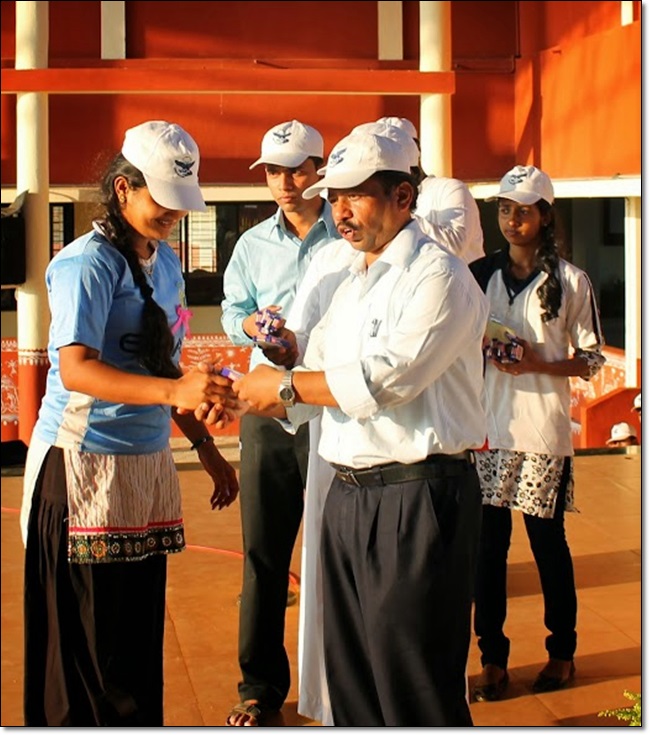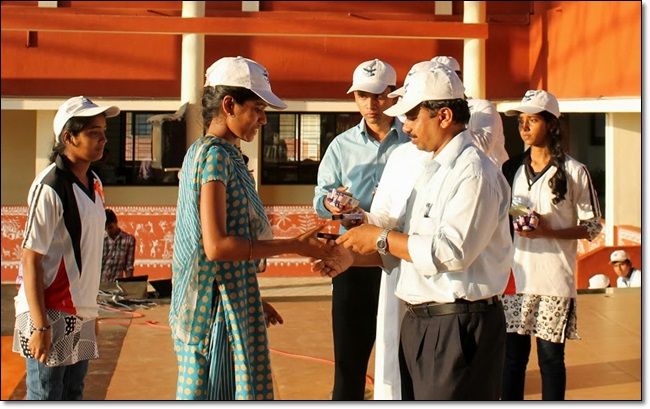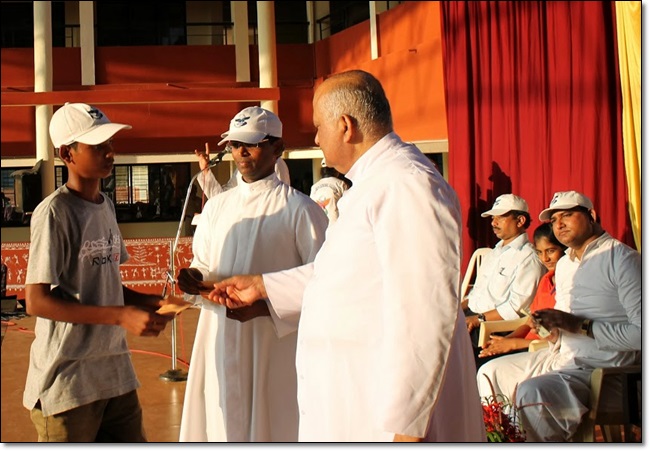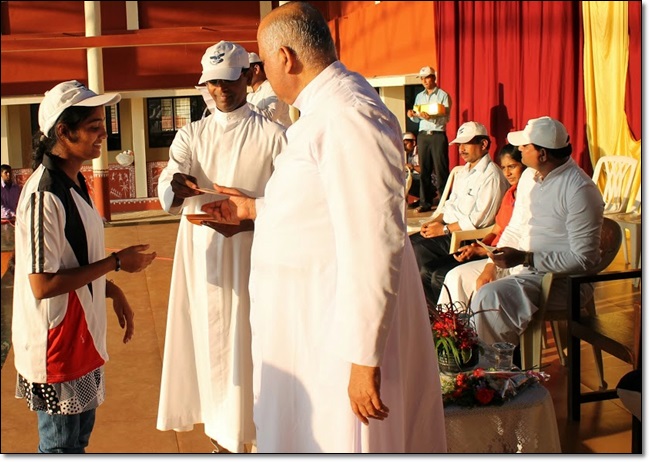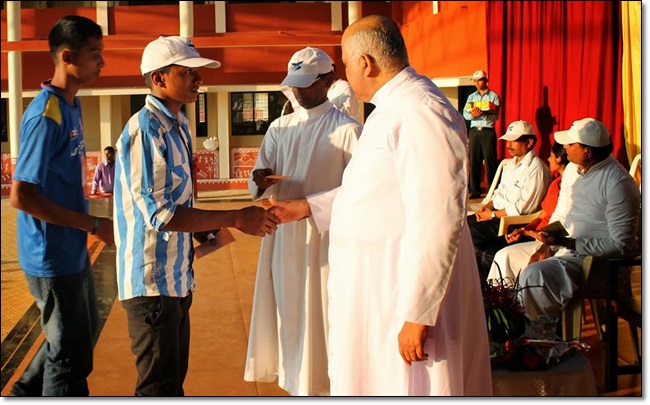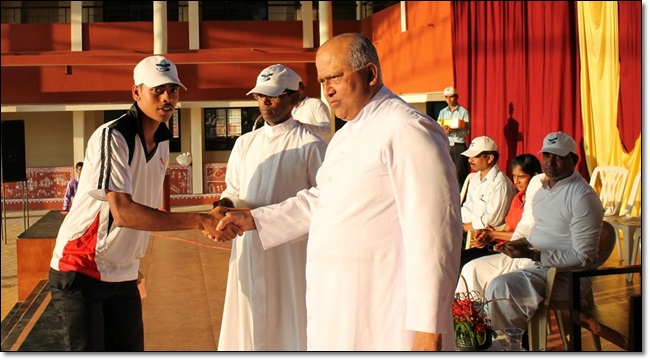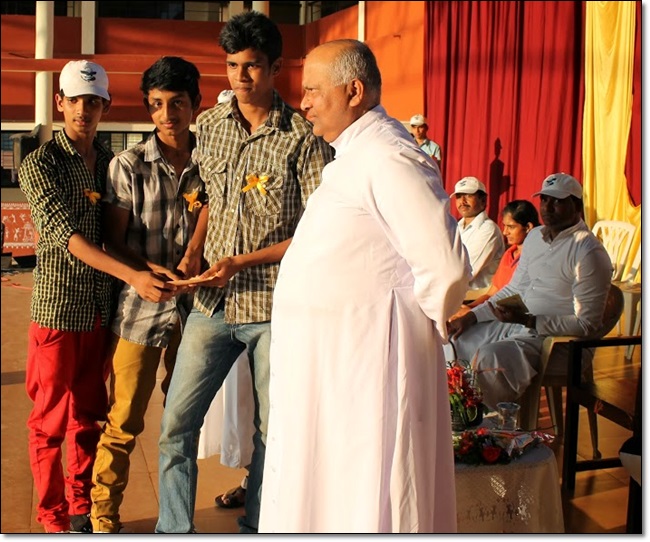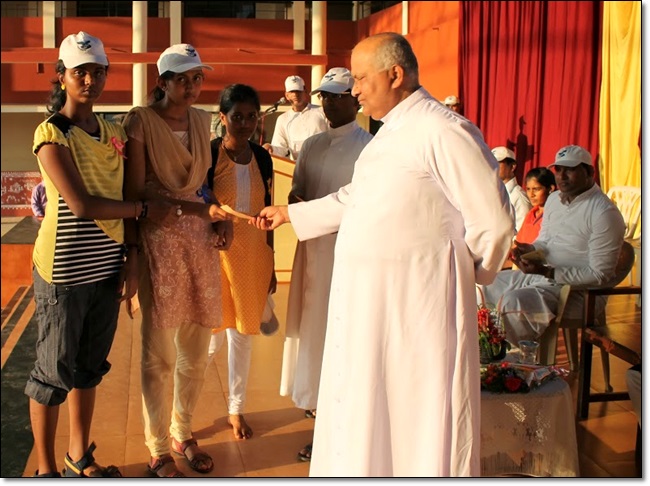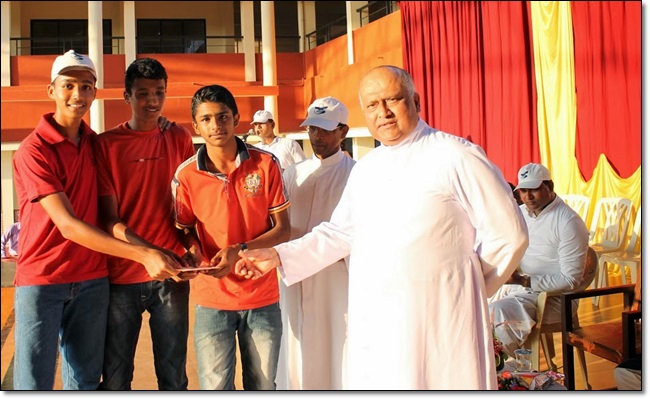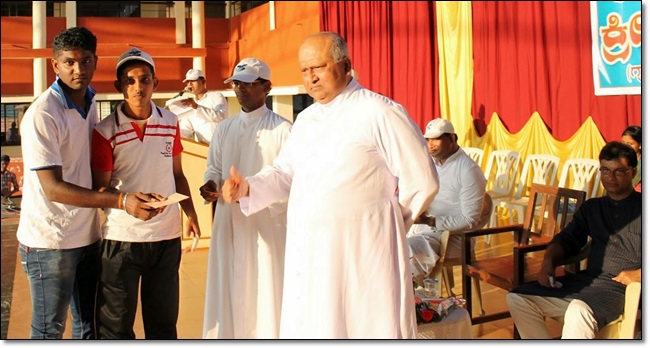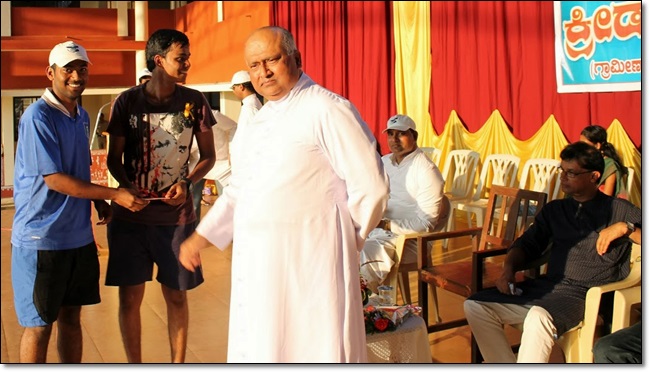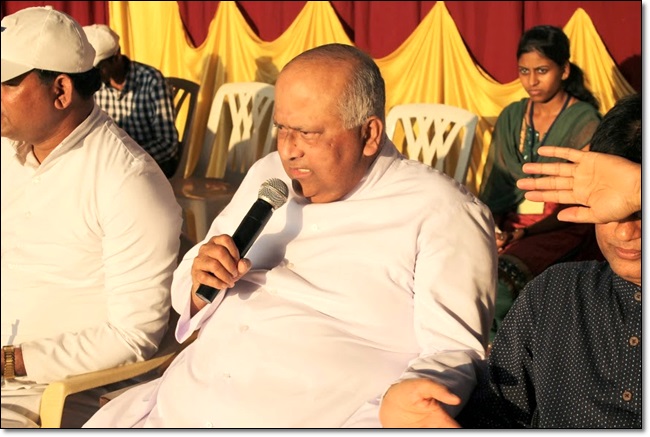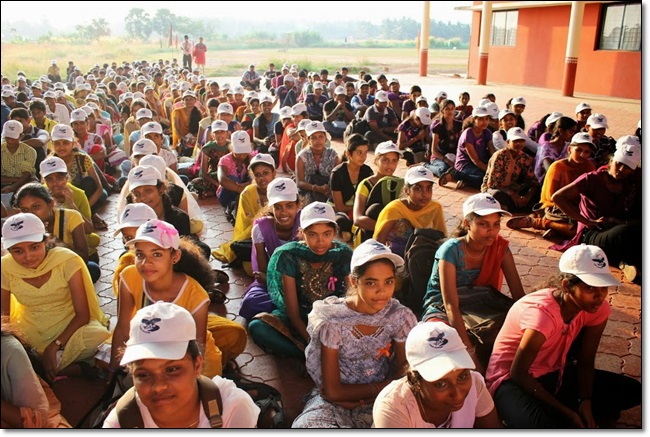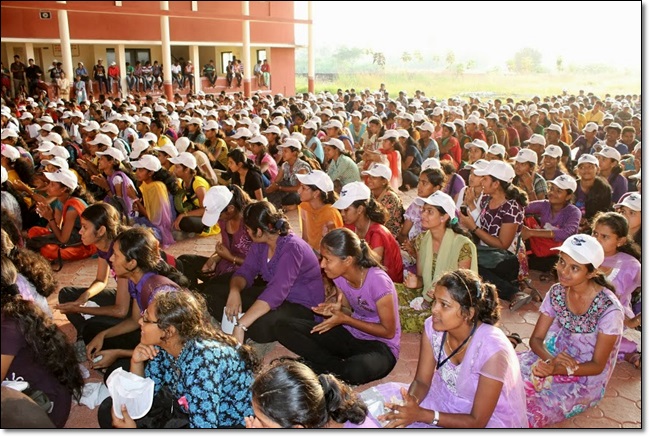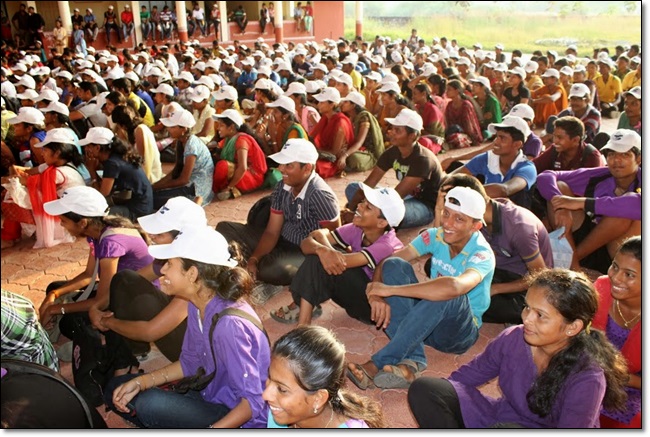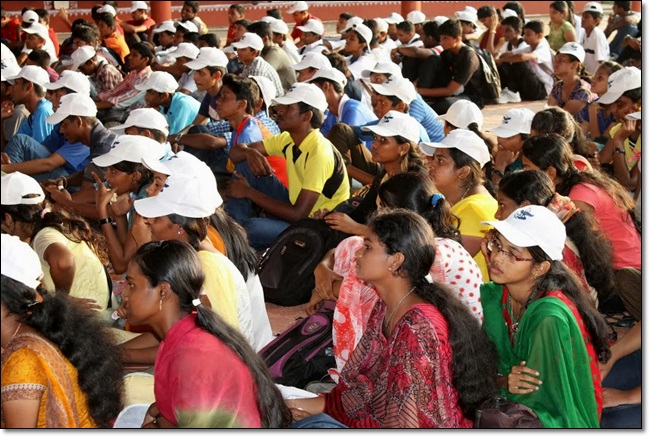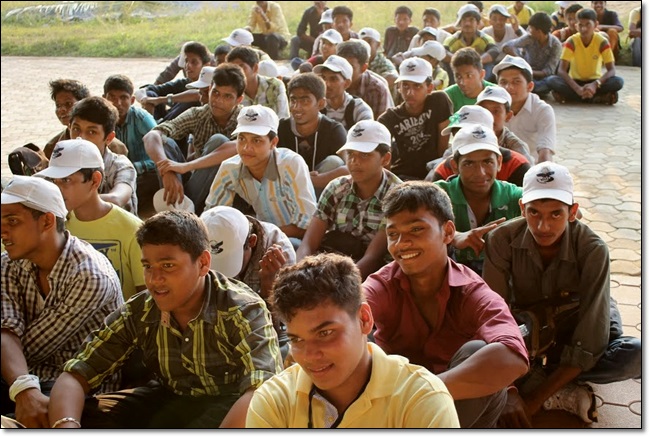 Valedictory function held after the games which presided by Most Rev Dr. Baptist Menezes Vicar General of the diocese, Rev Fr. Denis D'Sa PRO of Diocese, Rev Fr. Edwin D'Souza, Rev Fr. Mari Joseph, Rev Fr. Anil D'Costa , YCS officials and other 's were present on the dais.
The function started with dance show by Kallianpur Deanery YCS members . Chief guest of the occasion Rev Fr. Denis D'Sa spoke during the occasion. Prizes were distributed for various winners of the games conducted. Meanwhile YCS unit conveners, referees of the games and others were recognized with gifts. During the presiding address Fr. Baptist Menezes all praise for the organizers and specially Fr Edwin for the grand success of the mega event. There were several events conducted for YCS under the leadership of Fr. Edwin in units, deaneries and diocese levels.Fr. Baptist Menezes declared total amount of Rs. One lakh for Scholarship for YCS students shared among Rs. Ten Thosand for five girls and five boys during the occasion.
One should remember that the role of Leslie Aroza of Thottam Diocese level Convener of Youth Commission also recognized and his contribution towards the youth during various programs appreciated by all the YCS members and others.
Rev Fr. Edwin D'Souza proposed vote of thanks and gratitude words. The mega event of the day concluded with singing of YCS hymns along with all participated members and officials. YCS members were welcomed and compeered the valedictory function with excellent manner & overall day of entertainments, games, joy, unity and peace. Long live YCS.