St Mother Teresa Vichara Vedike organizes a Symposium with Theme 'Cells of Love in a Diverse I
Bellevision Media Network


Mangaluru, 22 Sep 2023: St Mother Teresa Vichara Vedike, Mangaluru, a public platform instituted by more than 130 like-minded people from different walks of life and religions in Mangaluru, with the main goal of this Movement to promote values like service, harmony, love, peace and goodwill in society, organized a Symposium with a theme " Cells of Love in a Diverse India" on Thursday, 21 September at Kudmul Ranga Rao Municipal Hall aka Town Hall, Mangaluru at 10 am, inspired by St Mother Theresa who worked for the poor, sick and needy in our society beyond caste and religion.
The Vedike aims to spread the fragrance of brotherhood around the society irrespective of Religion, Caste or Creed, which gives positive vibes in society. St Mother Teresa herself was a gold mine of mercy, kindness and humanitarian service to society. She is a great example and inspiration to the post-modern society where individualism, selfishness and religious polarization thrive without curb.
Mother Teresa treated everyone with compassion and supported them regardless of their religious beliefs or social status. Her efforts helped millions of people who were suffering from disease, poverty, homelessness and starvation. Her work made a difference. She was a leader who possessed a unique combination of compassion, determination, humility, and authenticity. These qualities, along with her unwavering commitment to serving others, made her a truly remarkable and inspiring figure.
Born in 2017 in order to carry the thoughts and ideals of the world's great grandmother Saint Mother Teresa, who won millions of hearts around the world through love and service, the Saint Mother Teresa Forum has won the trust of people of all religions through various programs including seminars, dialogues, and friendly love festivals. It has also emerged as a secular and friendly gathering with humanitarian hearts.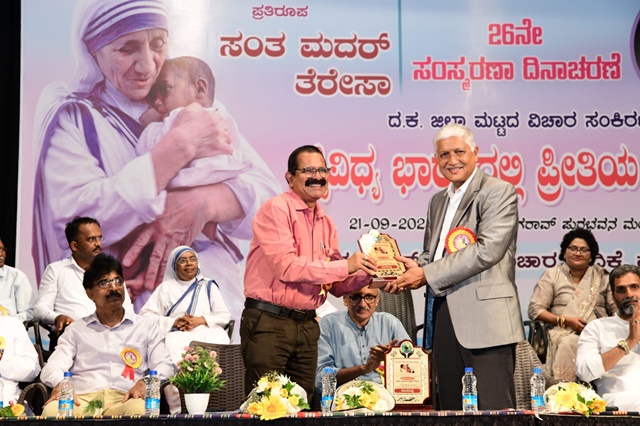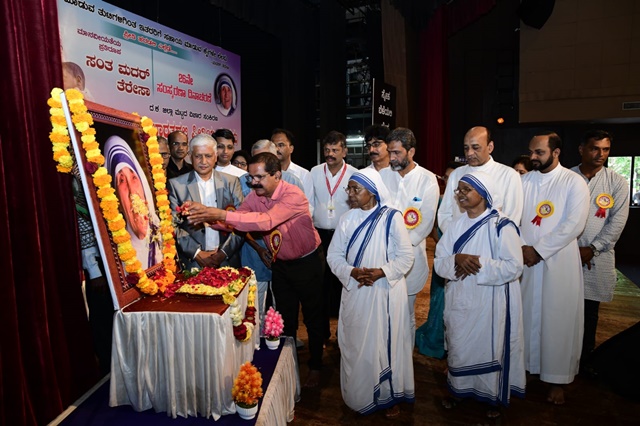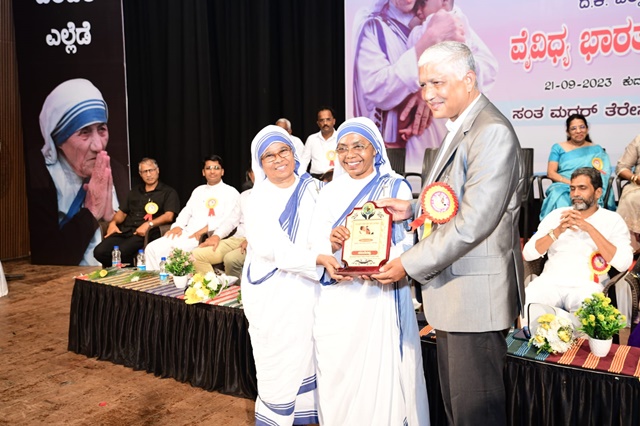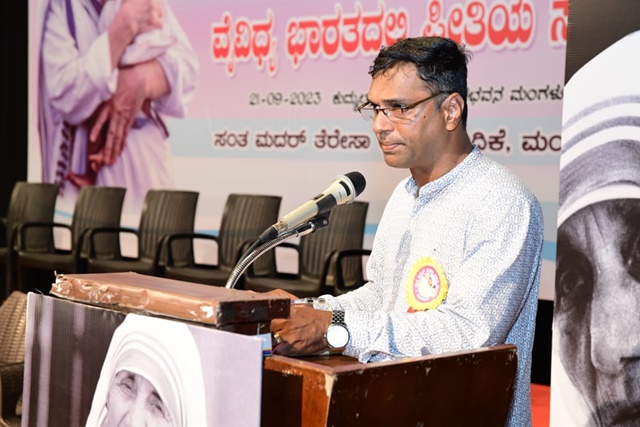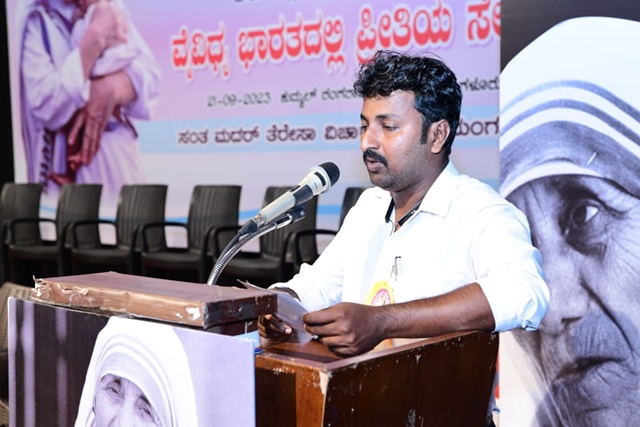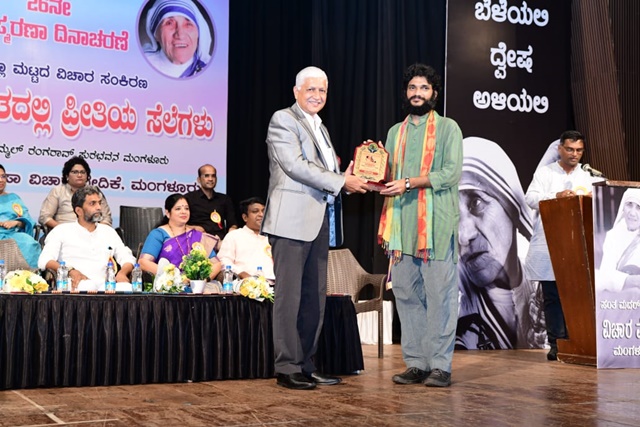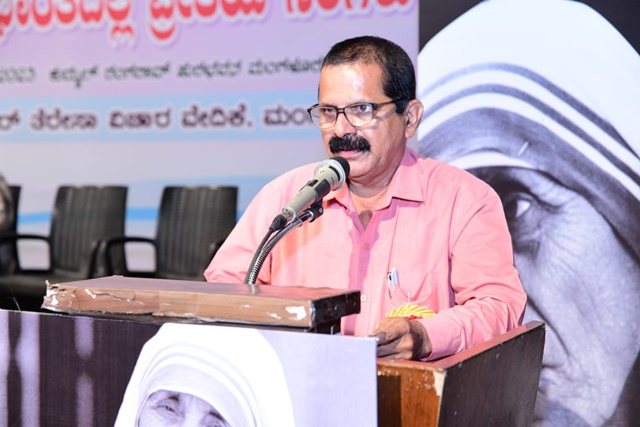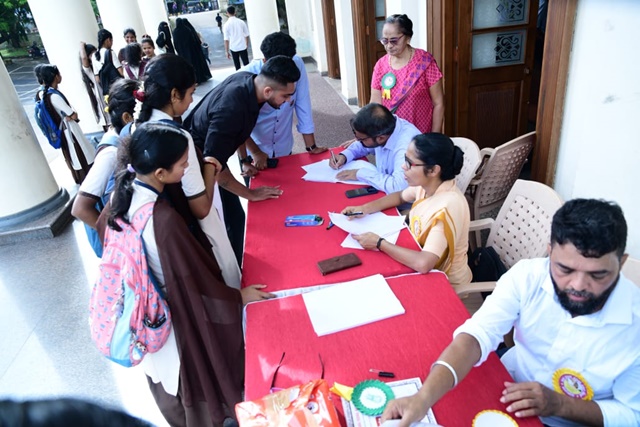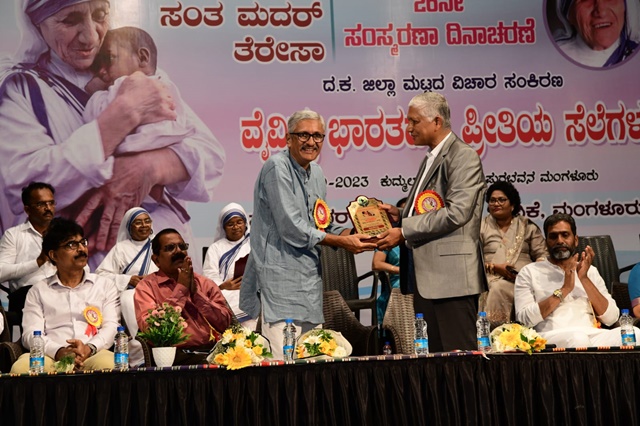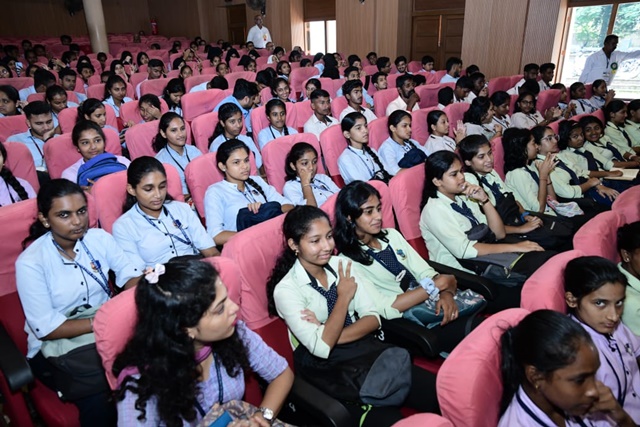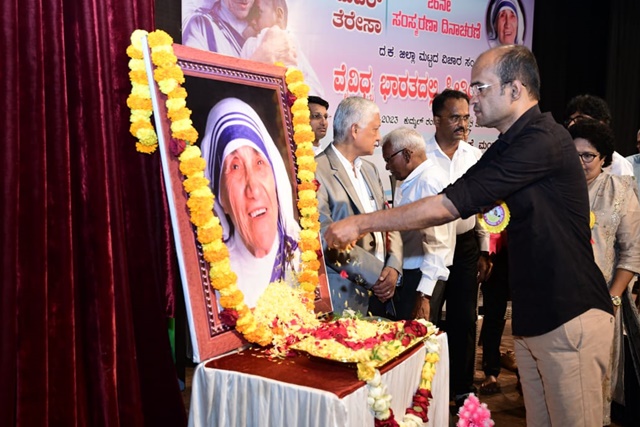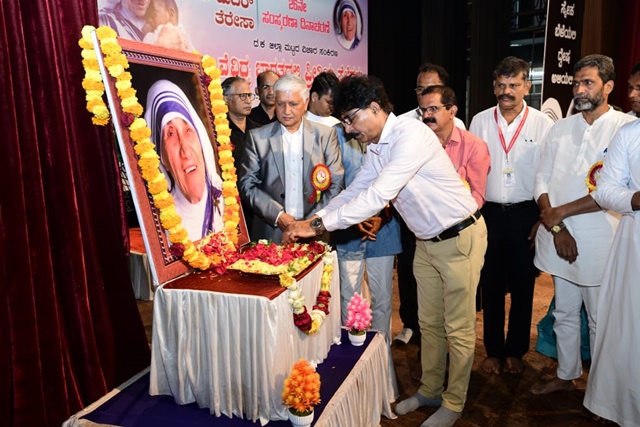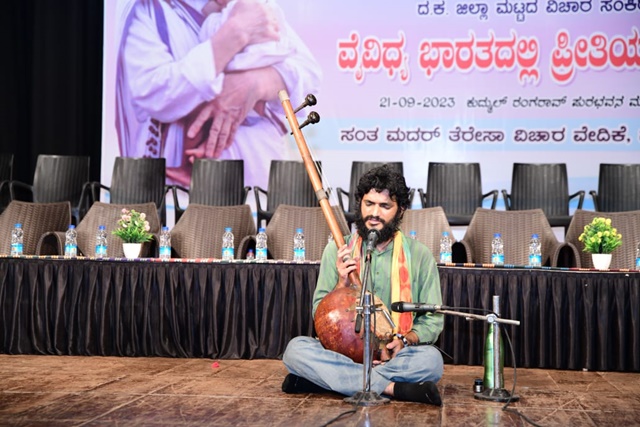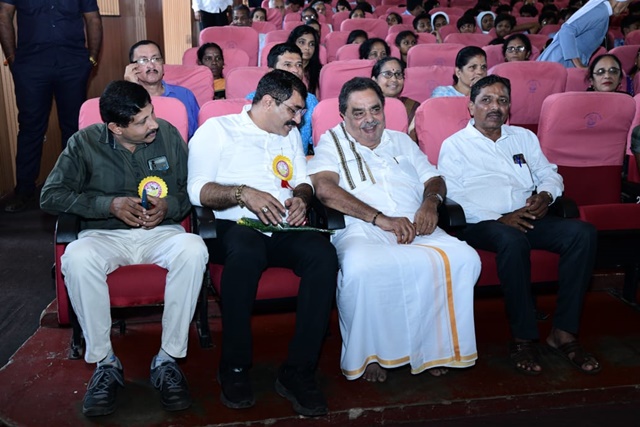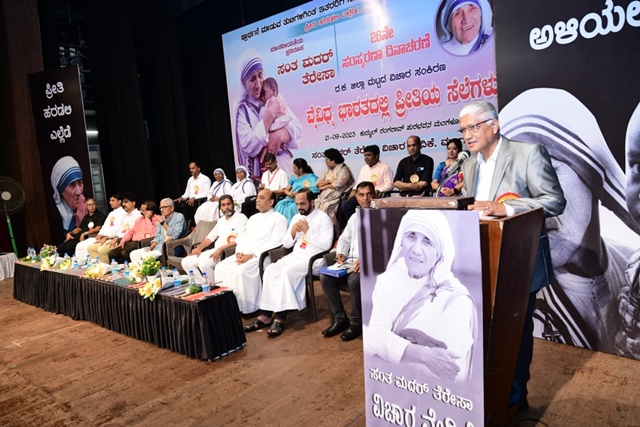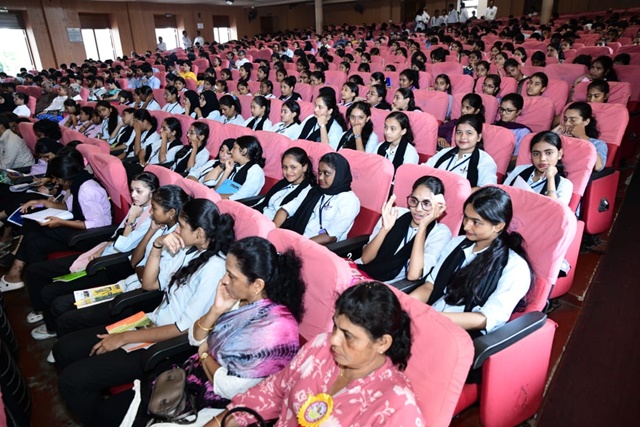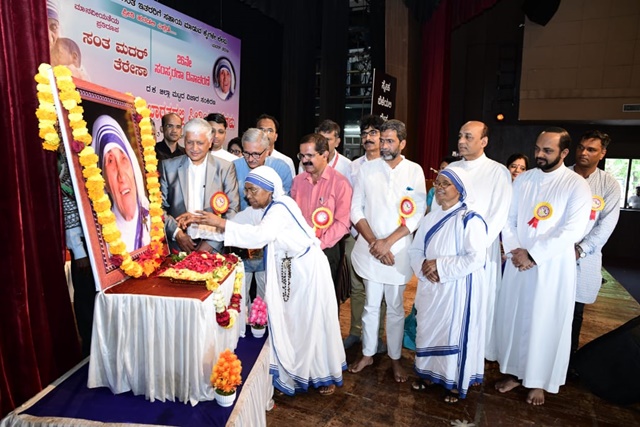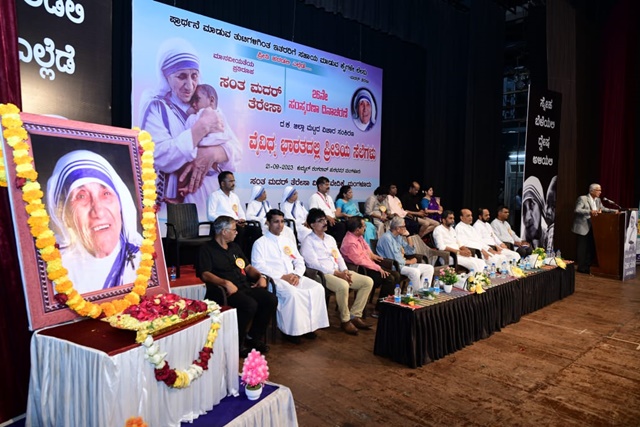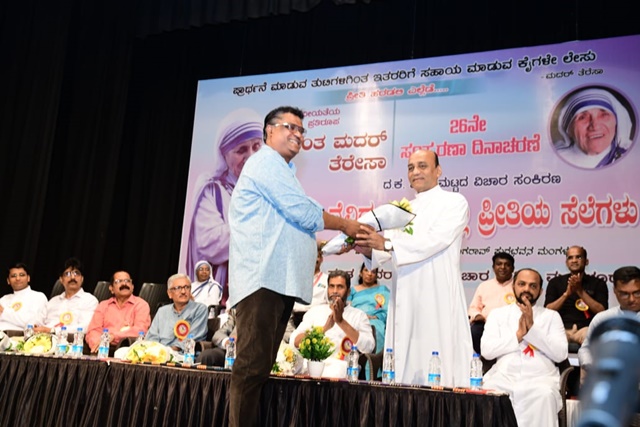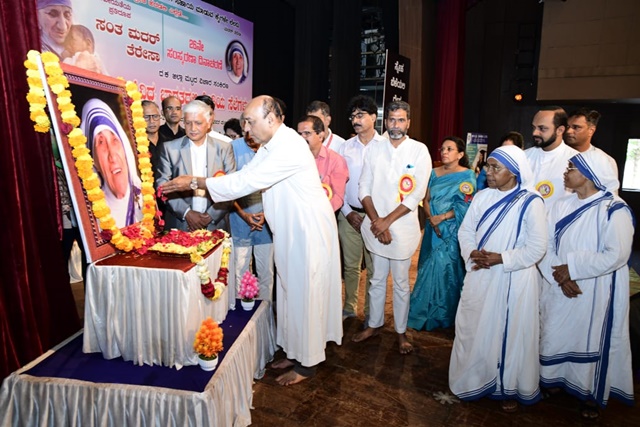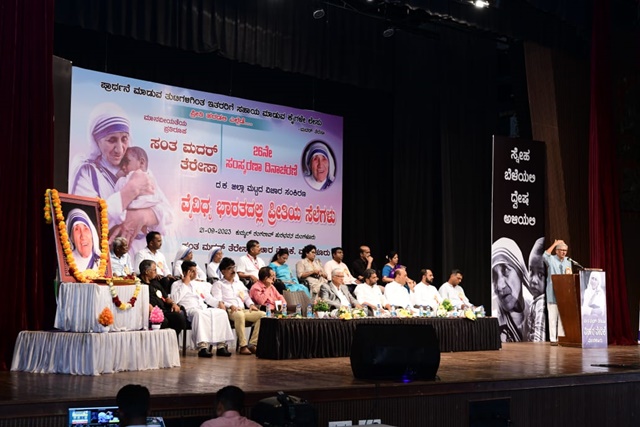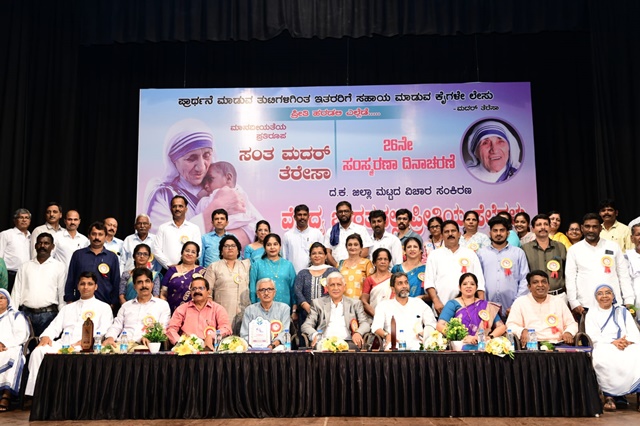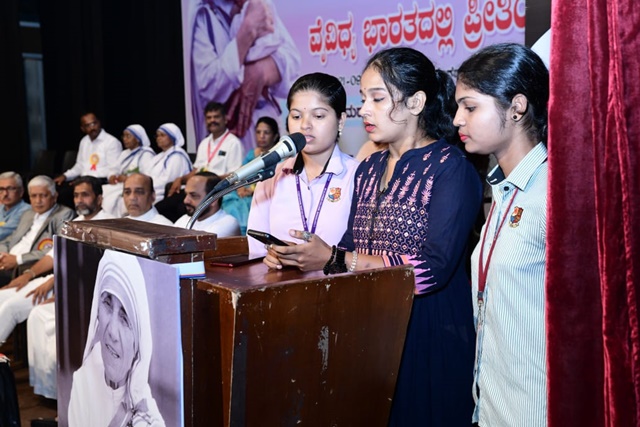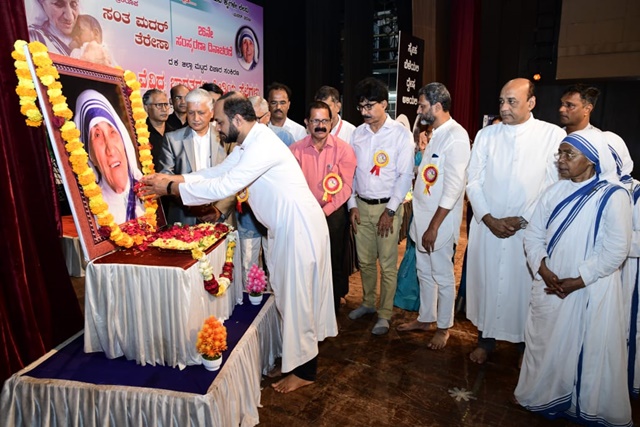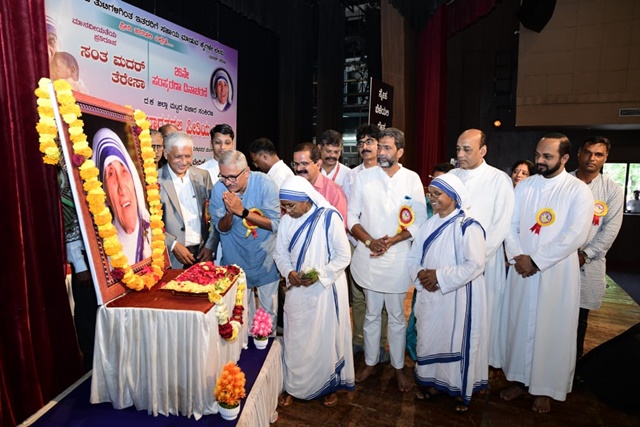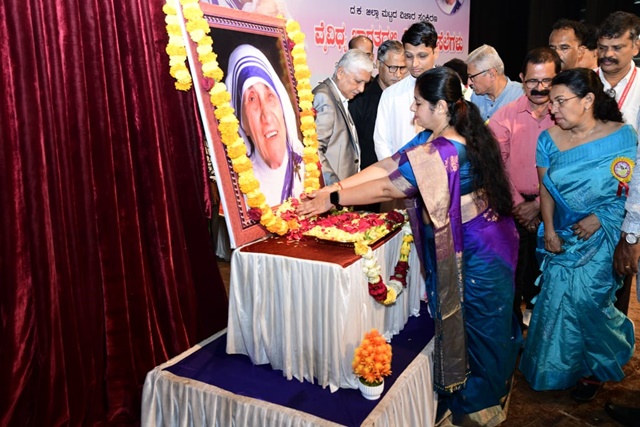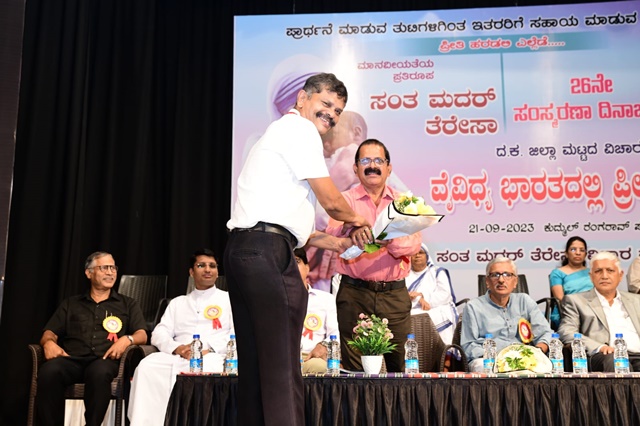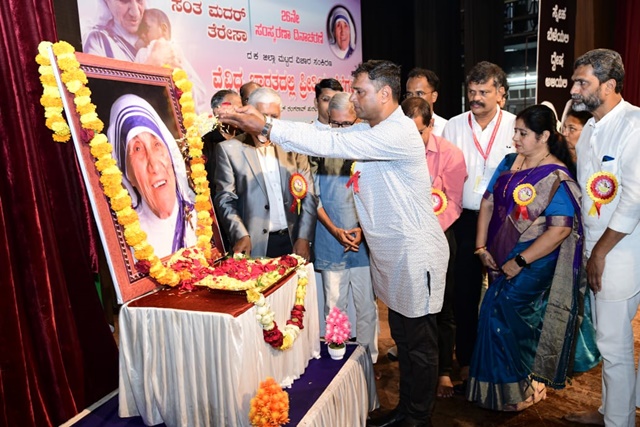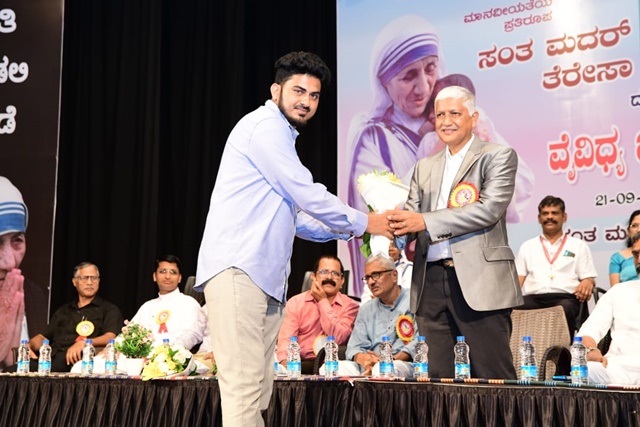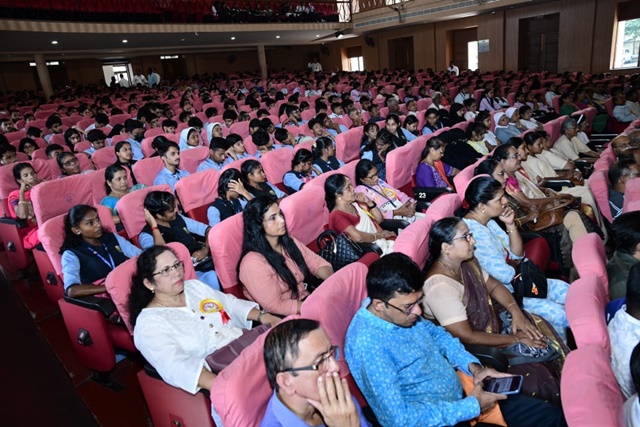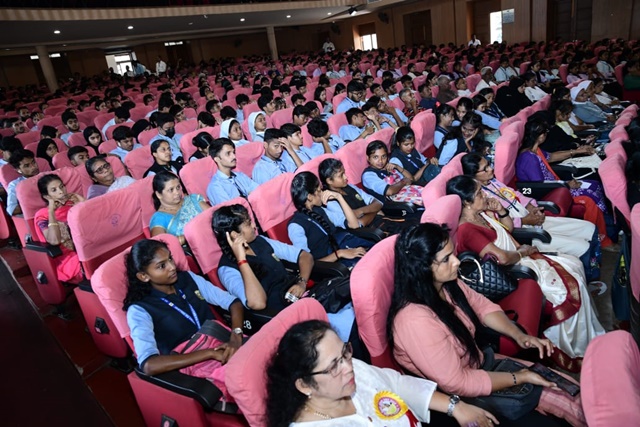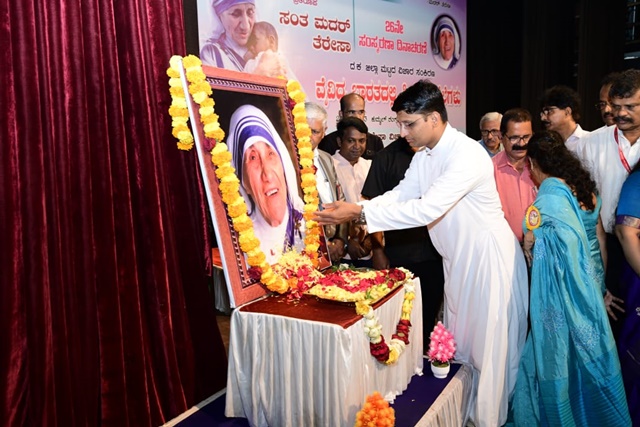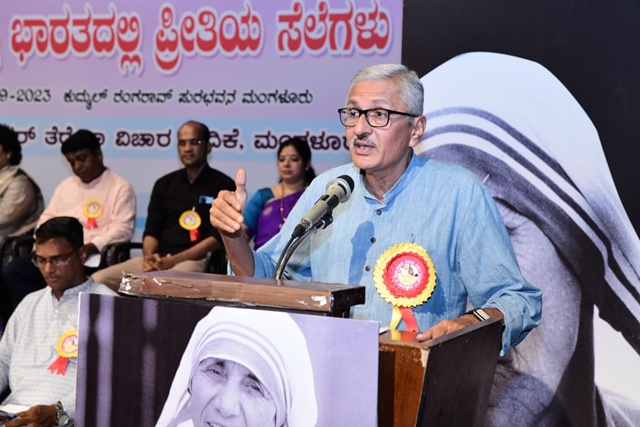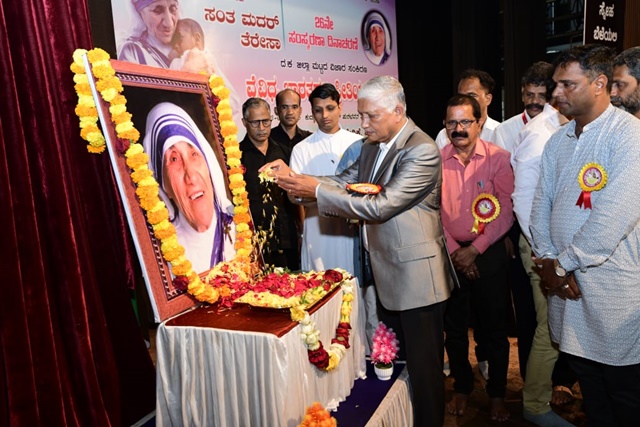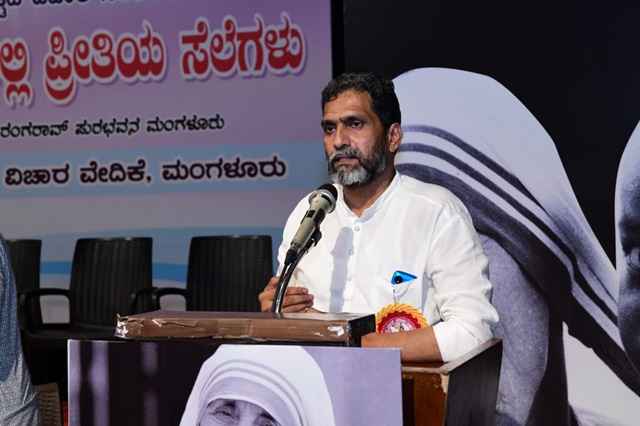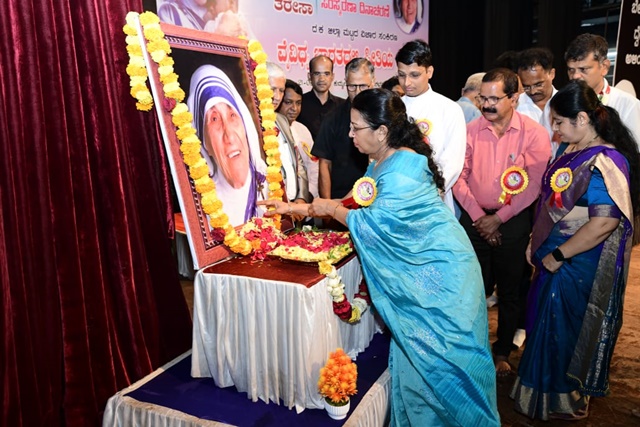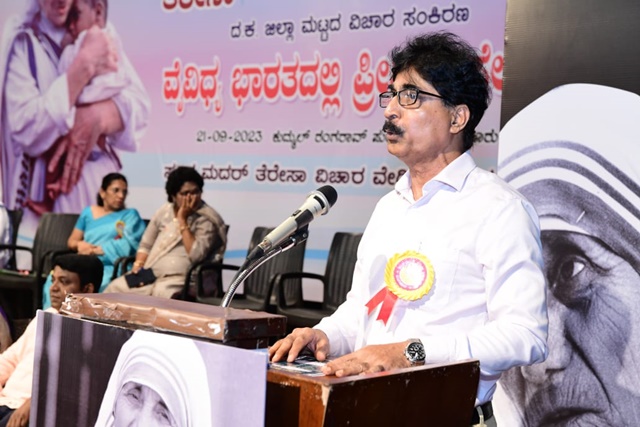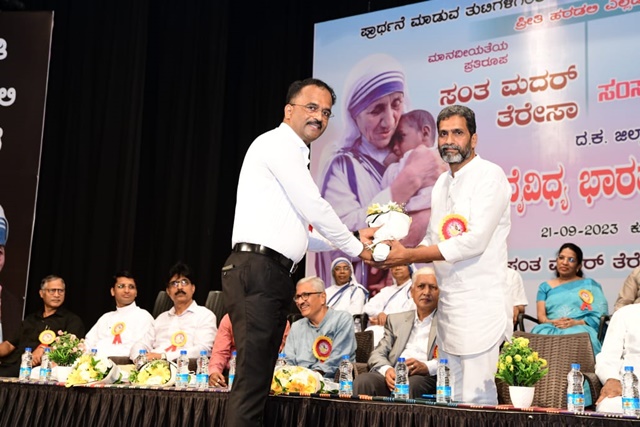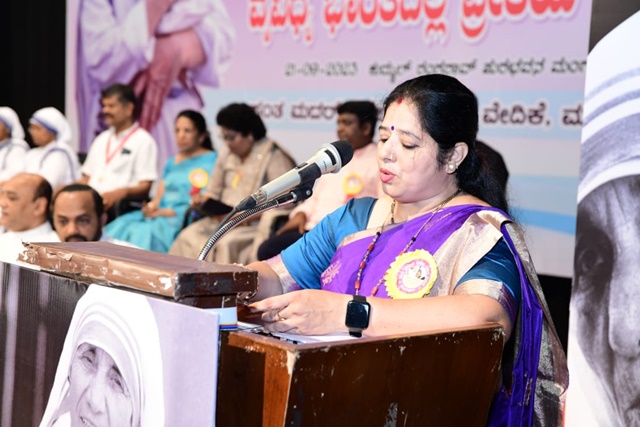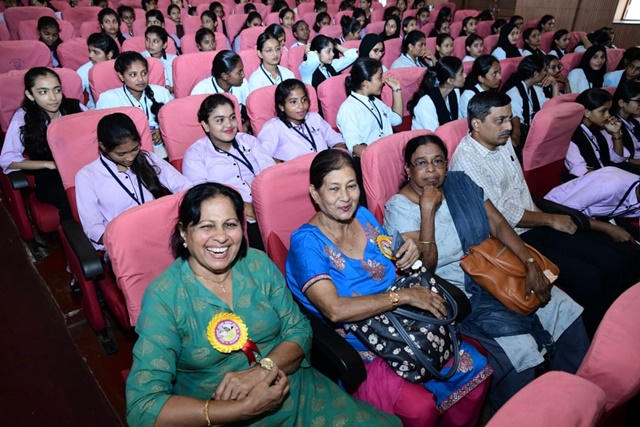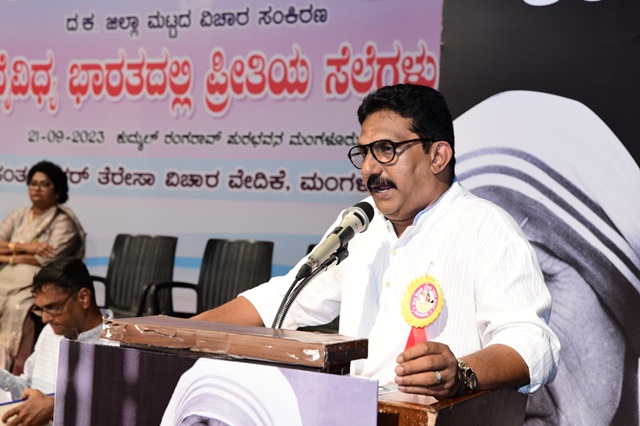 130 plus like-minded people of all religions, including the city's famous thinkers, professors, writers, journalists, progressive thinkers, businessmen, students, youth, women, Dalit, Adivasi, and middle-class workers organization leaders have selflessly participated in this forum and actively participated in the activities. The main aim of the Saint Mother Teresa Forum is to preserve and develop the friendly heritage of Mangaluru by carrying out such activities more diligently. The main objective of Santa Mother Teresa Vichara Vedike is to bring about peace and harmony in our community through Love and Service. As part of the 26th anniversary of Mother Teresa, the epitome of humanity, Saint Mother Teresa, with the theme "Vaividhya Bharatadalli preethiya selegalu" (Let peace spread everywhere) a D.K. District level seminar/Symposium was held today (21 September 2023).
The symposium was inaugurated by writer and activist Prof K Phaniraj, joined by Dr. Gananath Shetty Yekkar, former State NSS Officer & Ex-Officio Joint Secretary, Govt. of Karnataka; K Ashraf - former Mangaluru City Corporation Mayor; Roy Castelino - President of St Mother Teresa Vichara Vedike; Fr J B Saldanha - PRO, Mangaluru Diocese; Alwyn D'souza - President, Catholic Sabha, Mangaluru; Sunil Kumar Bajal and Ms Manjula Nayak- Committee members of Vedike, among others. The programme attracted a huge participation from students and others, and the hall was packed. Prior to the formal programme the audience were glued to the seats listening to the friendly singing performance by Ektar singers Nada Maninalkoor Balaga and Janapreeti Balagadava called 'Love Irrigation'.
Speaking on the occasion, Prof K Phaniraj said, "It's about time that we all need to work in unity so that we can make a difference in the society, which at the moment is plagued with hatred, disharmony and discrimination. We need to work hard to bring in peace and harmony in the nation and locally. It is not enough to remember her only for a day. We need to be inspired by her work and walk in her footsteps. One must carry on her work by doing small humanitarian services in society. "Love is the most powerful weapon. We need to spread love around and to give love to all. Tolerance should start from our homes, which needs to be spread all over, which will help in building a harmonious society."
" As we are seeing lots of communal disharmony and hatred, organizations like today's Vedike who have organized this symposium will go a long way in bringing awareness among the people, especially youth to live in peace and harmony, and not to indulge in other activities which will create disharmony. The young generation must learn the values practiced by St Mother Teresa whereby they can be catalysts of generosity and service to humanity. It is nice to note that many Institutions, Associations, and several well-known individuals have joined hands with this initiative, to make a difference in the society. We, who are competing with each other for supremacy of religion and culture, are in darkness today. We have to understand that we all are human beings and do away with this darkness. The life of every individual glows like light when he or she understands that humanity is religion," added Prof K Phaniraj.
Also speaking on the occasion, Dr. Gananath Shetty Yekkar said, "These kinds of programmes are essential these days when there is lots of disharmony in the community. Youth should learn the history of Mother Teresa in order to live a fruitful and harmonious life. Youth should also follow the teachings of Buddha, Mahatma Gandhi and other leaders who promoted true values of peace and harmony. To help someone in need should be the role of a human being, just like what Mother Teresa did. We should not ruin the lives of others. By unity and working in peace and harmony we can bring a big change in the society."
Former MCC Mayor K Ashraf addressing the audience said, "If we all follow in the footsteps of and teachings of Mother Teresa our nation will be free from hatred and disharmony, instead we all can live in peace and harmony. But looking at the present situation with bad elements and politicians trying to spread hate and violence among the community has ruined our society. I am happy to see students gathered here sitting close to each other irrespective of caste, religion or faith. Also happy to see girls clad in burqa sitting amidst others with no objections raised. We need such changes in our society which has been haunted by bad elements trying to destroy peace. Let us all work together for a better society giving no chance for disharmony. Unity in diversity needs to be followed."
Former principal of a college Vasanth Kumar also spoke and urged everyone to join and work in unity for peace and harmony. The vote of thanks was proposed by Stany Lobo, and the programme was meticulously and eloquently compered by Sunil Kumar Bajal.