Nityotsava Kanda Barkuru, by Y Mohan Rao, released for public at Rotray Bhavan Barkur
By P. Archibald Furtado

Pics by Bandhimatha Shivram Acharya

Bellevision Media Network


Barkur, 28 Sep 2022: Rotary Club Hall in the NJC Campus Barkur witnessed a very rare and unique programme on Saturday, 24th September, 2022. 'Nityotsava Kanda Barakuru', a pictorial book written and composed by a veteran of such six books earlier, Prof Y Mohan Rao, was released for public, in the hands of retired Principal of National Junior College, Shri B. Seetarama Shetty, who expressed his happiness, honour and contentment, since a beautiful book is ready, as the NJC where the author Prof Rao gave his cream of life as a Commerce Lecturer for 34 great years, is gearing up to celebrate 75 years of not only just existence but dedicated service of imparting knowledge and education.
In the beginning Prof Y Mohan Rao shared his feelings and attachment to Barkur, a holy place with temples, historical structures like forts, large water lakes, river Seeta and her tributaries and rivulets inspired and encouraged him to attempt to undertake this small adventure after his retirement. He gratefully remembered all who helped him in this journey, both scholars and laymen, donors and his old students, as he deservedly dedicated this monumental work to late Dr Vasanth Shetty, historian, former principal of SMS College, Brahmmavar, who spent years to unearth, record and publish volumes of research work and studies during life time.
Well-known photographer of Barkur, late Vishwanatha Shastri, popular for his camera work, collection and preservation of rare pictures belonging to Barkur, out of them about 400 were promptly utilised in this book, added great weight, relevency and authenticity….as the author gratefully remembered him, on this occasion.
Retired Principal of Poorna Prajna College, Udupi and currently the Administrator of Shri Govinda Pai Research Centre, Udupi, Dr Jagadeesh Shetty introduced the Book to the audience with his well prepared insightful explanations. He noted that book is written in laymen's simple language, and he touched and focussed on various monuments available in Barkur and especially the ten keris and temples. Crossing the present geographical borders of the town, the book includes narratives of nearby historical places, in a sense, Barakuru Rajya of yesteryears, he observed.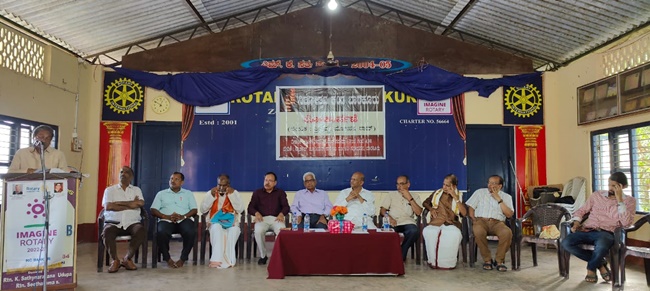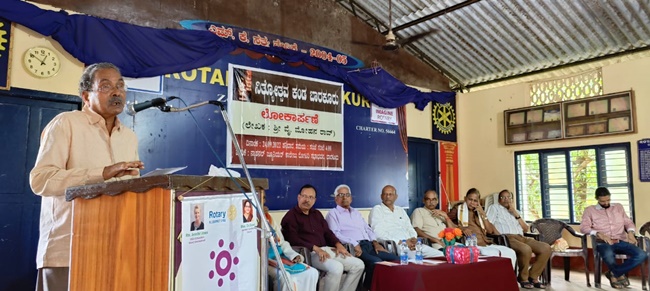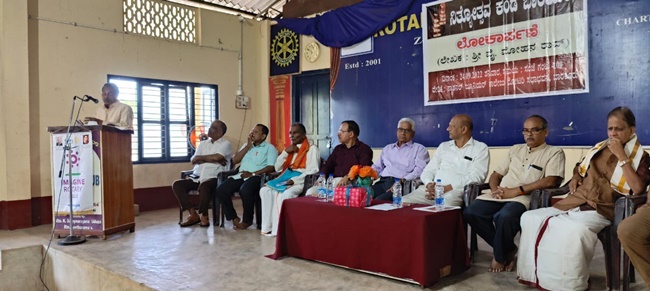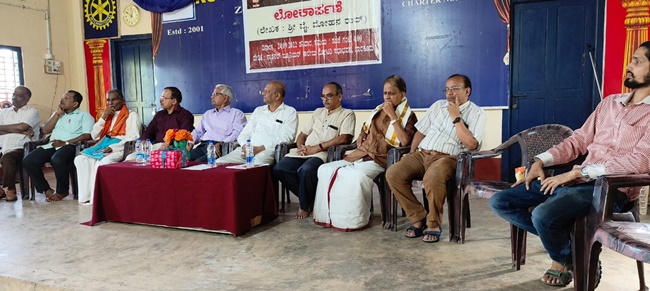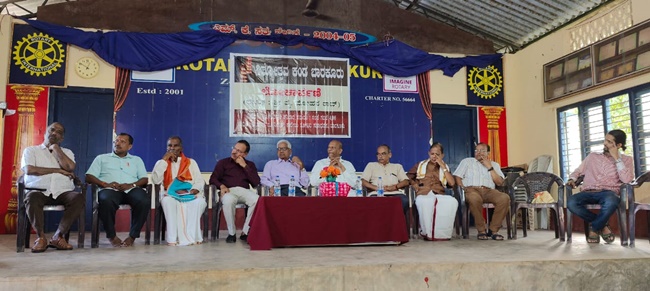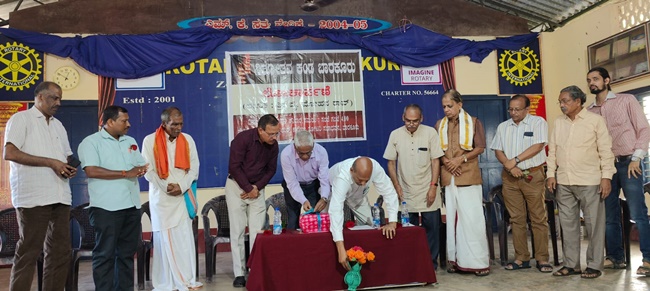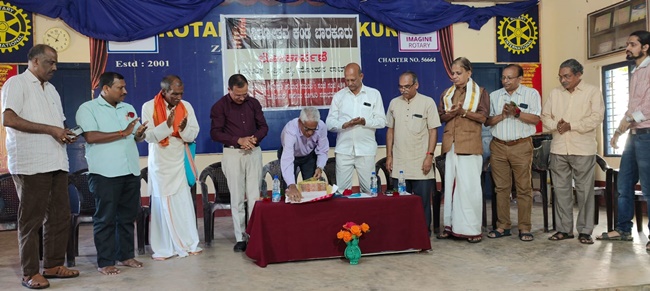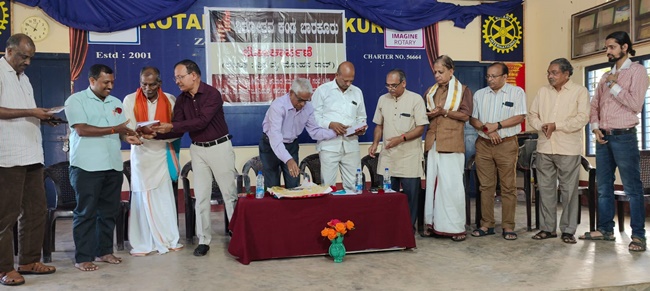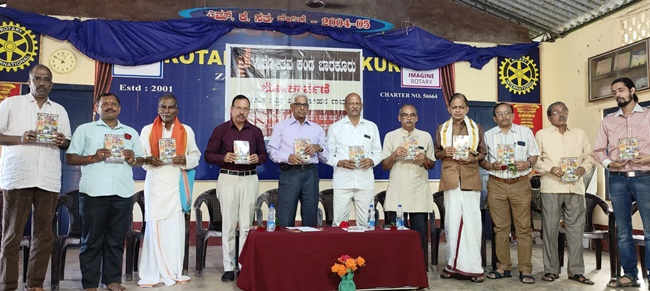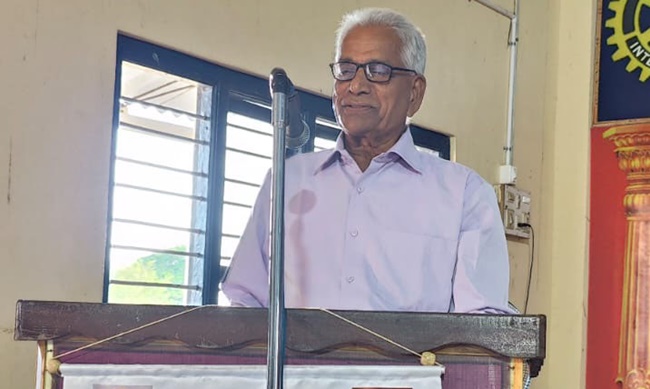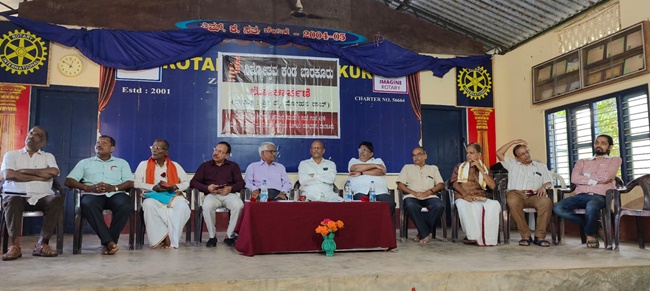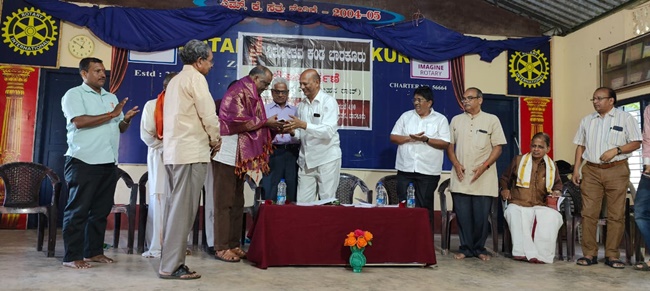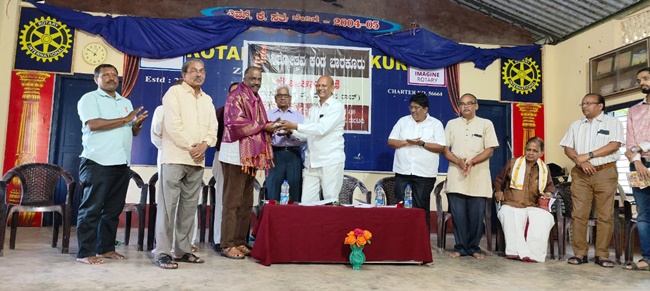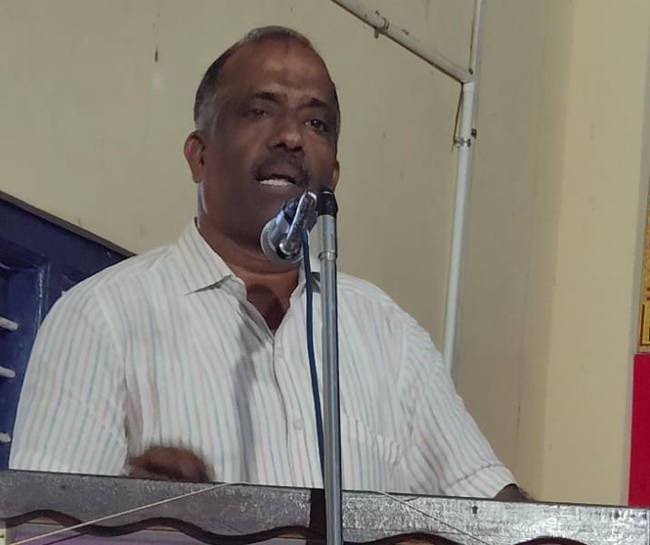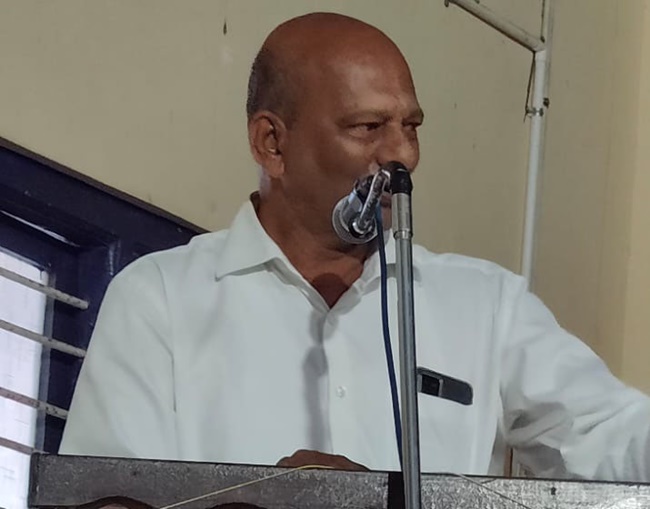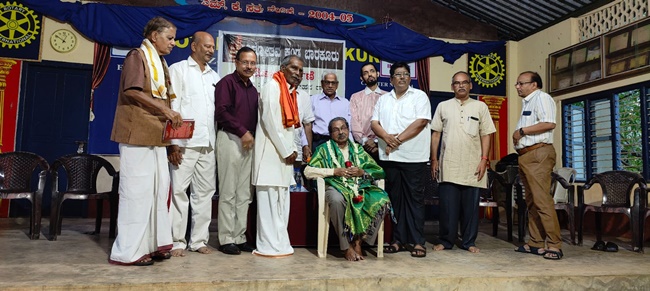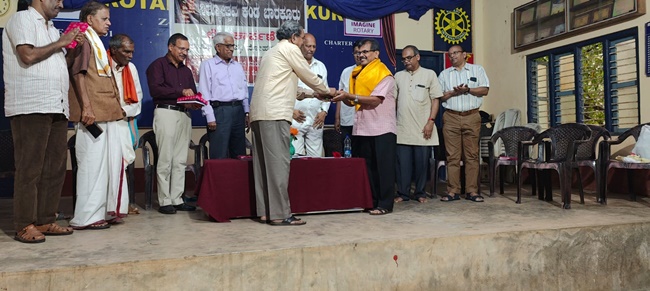 The founder of Shamili Group of Institutions and Trust, Ambalpady, Udupi, Shri G. Shanker too spoke on this occasion to wish all good to Prof Mohan Rao and extended all sorts cooperation in his future endeavours and in his efforts to reach such works to the public at large in days to come.
Rajotsava Award winner and Tulu Scholar / writer Shri Bannaje Babu Amin, was honoured on this occasion with draping of traditional shawl and memento, who too, spoke highly about the place Barkur and its rich traditions, culture and hospitality.
Shri U Kotraswamy the Principal of NJC, Shri S Nithyananda Padre, Former co editor of daily Udayavani, Shri Nandalike Balachandra Rao, well-known publishers, Airody Manjunatha Kulal, Yakshagana artist and tutor, Shri B. Ganesh Kanchan, CA and old student of Prof Rao were present on the dais extended their felicitations and best wishes to the author for his great efforts in writing and presenting this Nityotsava Kanda Barakuru.
Chairman of the Barkur Educational Society and the President of Barkur Panchayat Board Shri B Shantarama Shetty in his presidential address, thanked and felicitated Prof Y. M Rao, for his great efforts to publish this Book and ensuring a place of proud recognition in the cultural and political history of Coastal Karnataka.
The whole proceedings were meticulously compeered by Prof Rama Bhat S. retired English Lecturer in NJC and a column writer, presenter and a orator, as the programme was well attended by a decent audience of about hundred people coming from far and near and different walks of life.
To conclude the ceremony Mr Dhiraj Y.D Rao proposed vote of thanks to one and all who made the programme memorable with their gracious presence, participation and involvement in different forms.
The book costing Rs 400/- was available for purchase at a special price of Rs. 300/- only, which was sold as hot cakes.