Kanara Cultural Association New Delhi (Regd) Celebrates Monti Fest 2022
By Richeal Monteiro

Bellevision Media Network


New Delhi, 26 Sep 2022: Kanara Cultural Association (KCA) New Delhi organized an impressive Montifest celebration on Sunday, 1 September 2022 at the CJM Hall, Gol Dak Khana. Archbishop Emeritus Albert D'Souza from Agra, Archbishop Emeritus Vincent M. Concessao, Rev. Fr. Vincent Crasta, Rev. Fr. Anthony D'Souza, and Rev. Fr. Anil attended the celebration.
The highlights of the celebration were: solemn con-celebration of Holy mass in Konkani that began at 9.30 with an elaborate introduction by Archbishop Albert D'Souza, a melodious Konkani choir, an amazing sermon by Fr. Anthony D'Souza, prayer of the faithful based on the girl child, an impressive offertory procession, blessing of the new harvest by Archbishop Albert and the joy filled nativity flower ceremony in front of the infant Mary statue while everyone sang "Sakkad sangatha melya". After the mass, a cup of coconut milk with novem and a good breakfast with coffee revived the memories and community spirit of around 250 people present for the function.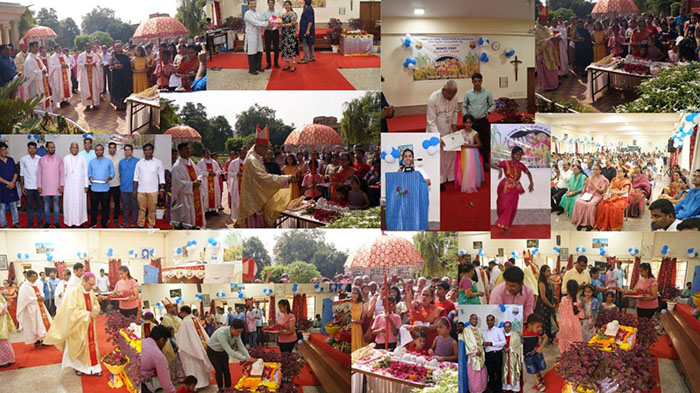 At the beginning of the formal function KCA President, Mr. Pius Monteiro extended warm welcome to Archbishop Emeritus Vincent M. Concessao & Archbishop Albert Dsouza, Mr. Maxwell Pereira, Mr. Alwyn Noronha, Mr. Ronald Dsouza, and all priests, nuns, KCA new members, guests and members.
Welcome dance by Rehanna Serrao, beautiful Konkani songs by Jesuit brothers from Vidya Jyoti, folk dance by Regina Serrao, spot games for the audience conducted by Melwyn Lobo were enjoyed by all.
Archbishop Albert D'Souza, the chief guest for the function, encouraged all KCA members to ensure all elderly people in the family must be taken care of in their old age so that we become an exemplary Christian family.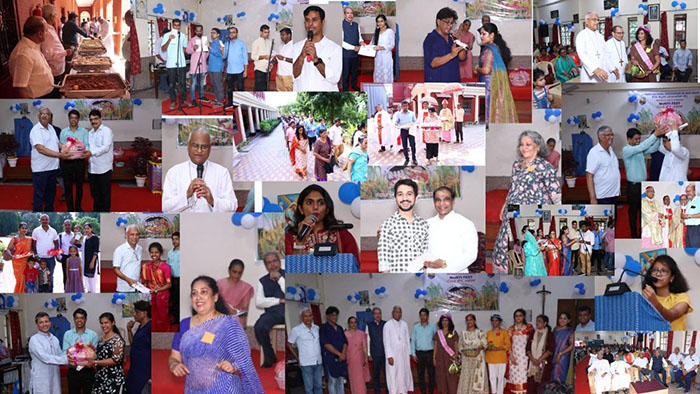 KCA youth Ms Anisha Rodrigues announced the names of KCA children for the annual educational awards. Mr. Alwyn Noronha and Mr. Ronald D'Souza honoured more than 35 meritorious KCA children. They appreciated KCA for encouraging children and for providing them with a cultural platform.
Konkani song "Mai" & a Tulu song "Loka Ninnan Madad Ponda" sung by Jesuit brothers from Vidya Jyoti attracted loud applause.
Emcee of the program Mrs. Derryl Fernanades & Fr. Anthony D'Souza did an excellent job and KCA youngster Ms. Riva Monteiro proposed vote of thanks. The programme concluded with a grand Mangalorean meal.