Miss India 2022 winner is Sini Shetty from Udupi
By P. Archibald Furtado

Bellevision Media Network


Udupi, 05 Jul 2022: Is Daughter of proud alumna of Milagres College, Kallianpur, Mrs Hema Shetty of B Com Batch, 1990-93.
On 4th July, 2022, Ms Sini Shetty, representing Karnataka State, was selected for these spectacular and coveted honours, from the title holders, from 31 Indian State Winners, chosen from various states, sailing through extensive scouting drive and subsequent interviews, catwalk and rightly associated with the glamour and fanfare, at different levels. The ultra modern Jio World Convention Centre, in Mumbai was thrilled yesterday to witness the celebration…..!! The next positions shared by Ms Rubal Shekhawat from Rajasthan, First Runner-up followed by Ms Shinata Chauhan from UP as Second Runner-up.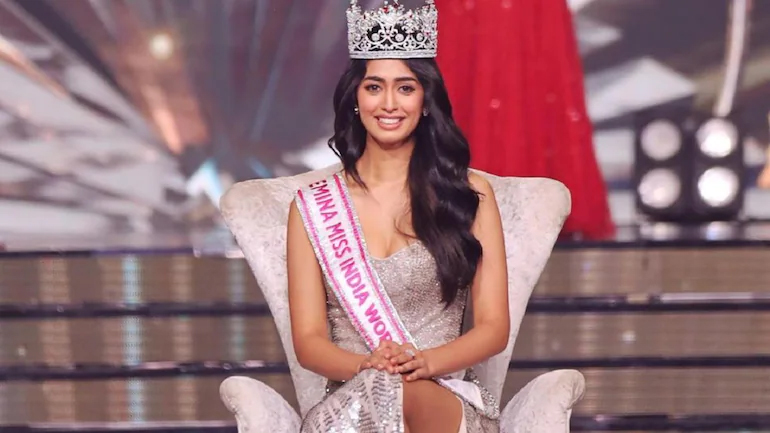 Rightly, the Principal, Dr Vincent Alva, Staff and Students of Milagres College Kallianpur have a valid and solid reason to celebrate with Sini Shetty's singular achievement and congratulate her on this very unique occasion, because all of us believe and trust the volume of role, sacrifice and encouragement of parents in such a long journey of climbing step by step.
Yes, Sini Shetty's mother is a proud alumna of Milagres College, who passed her B Com Degree studies from the academic years June, 1990 till May 1993, who was full of enthusiasm and capabilities being a star performer during Talents Day, College Day and other cultural competitions, as Hema's classmate and contemporaries joyfully recollects. She won in those years the DK District level Best Dancer Award in inter school competitions, speak in volumes….! Now the family is settled in Mumbai as her husband engaged in Hotel business in Ghatkoper. 21 years young and charming Ms Sini is perusing her studies – Chartered Financial Analyst, and we all wish her all the very best in the forthcoming 71st Miss Universe title…..!!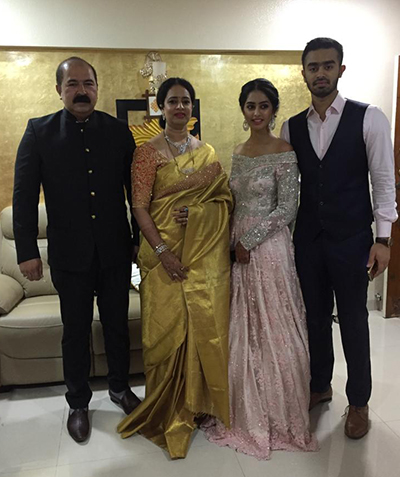 As the prestigious Miss Femina Contest in India it is becoming more and more tough and famous participants are giving their best and choice will be really difficult one, as the winners will represent the nation in the World level competitions, where the stakes still high and more of professionalism viz, Ms Universe, Ms World Ms Earth and so on…..an effort to transform and influence the life of young talented women and extent support to the new generation with the potential to influence positive change and represent India on global perspective…..