Beltangady: Innumerable pilgrims arrive by foot to Dharmastala to witness Lakshadeepotsav
Bellevision Media Network


Beltangady, 30 Nov 2021: We earn eternal rewards for such deeds done with total devotion and sacrifice. It also gives immense happiness to the forbearer. The peoples' faith is everything for Sri Kshetra Dharmastala, said D Veerendra Heggade, Dharmadhikari of Dharmastala.
Addressing the large gathering of pilgrims who have come by foot from Ujire to Dharmastala on the first day of Lakshadeepotsav, Monday, November 29, Heggade said, 'We progress out of lessons that we learn in our life. We are involved in humanitarian service through Sri Kshetra Dharmastala,' said Heggade.
MLC K Pratapsimha Nayak said, 'Walkathon is a part of Lakshadeepotsav. The mass energy that gets moved whilst walking for a cause can become a revolution. Everyone is aspiring to lead towards light from darkness, truth from untruth, mortality to immortality.'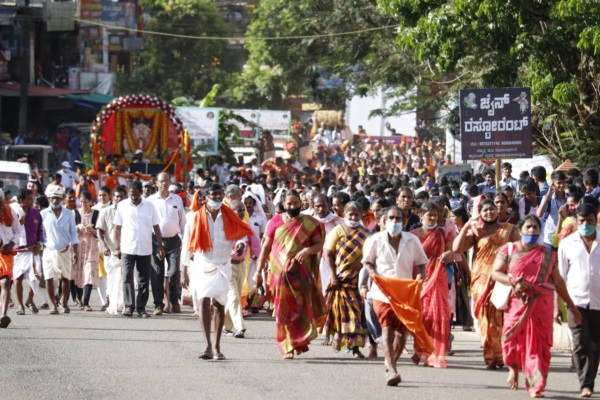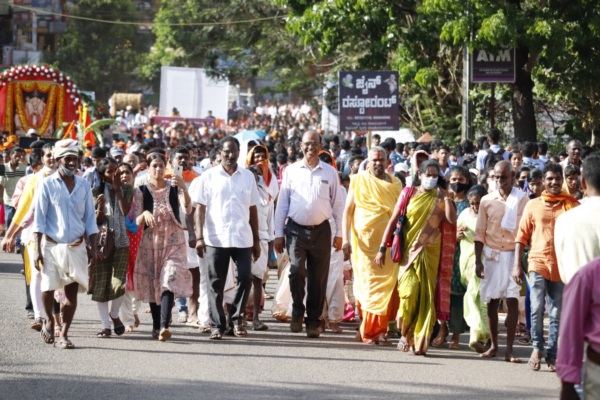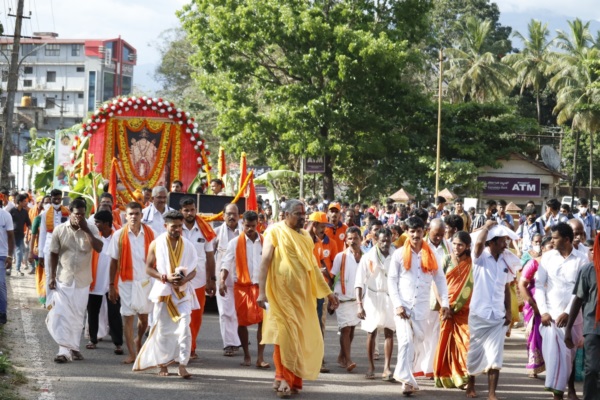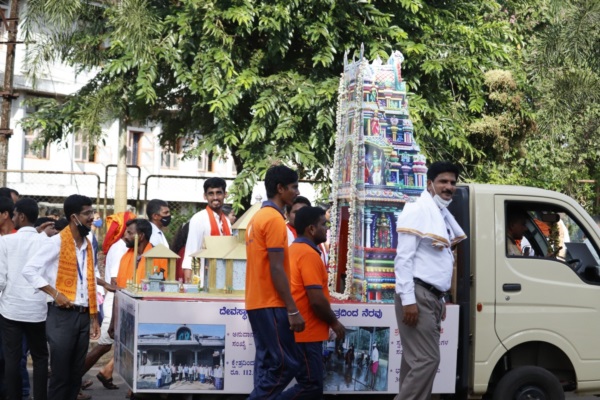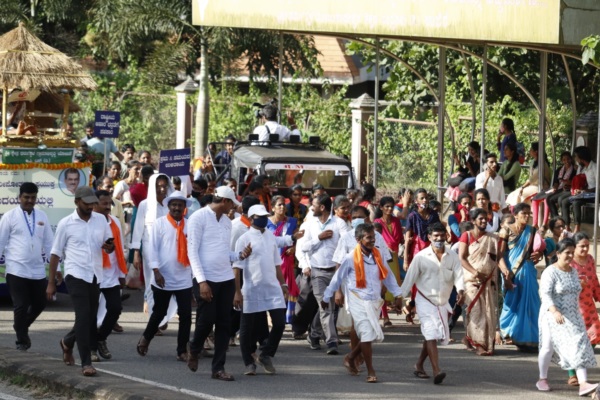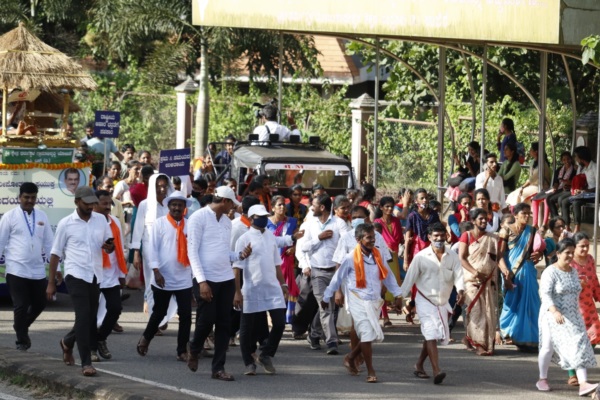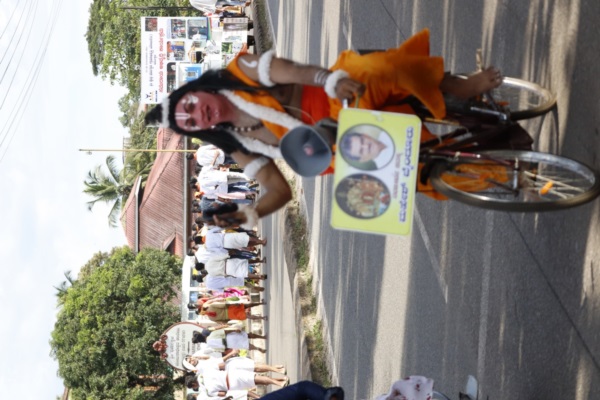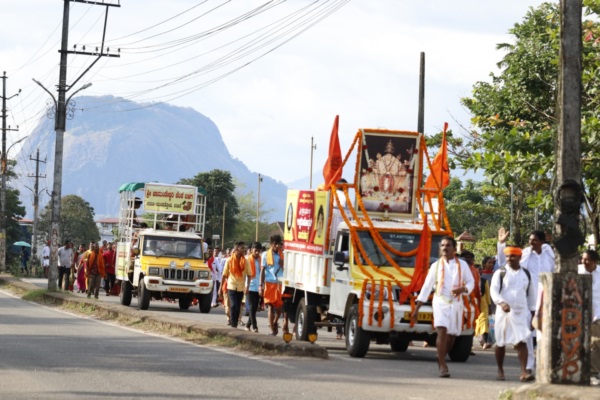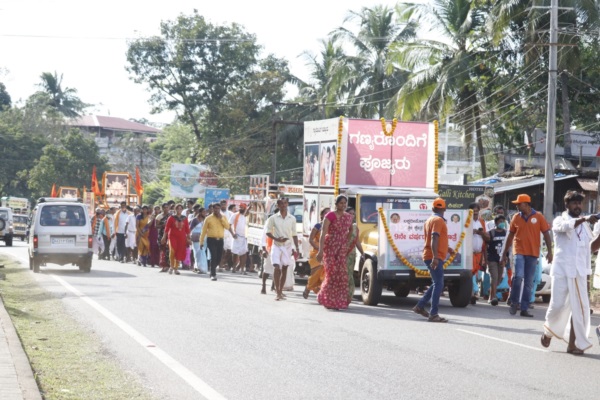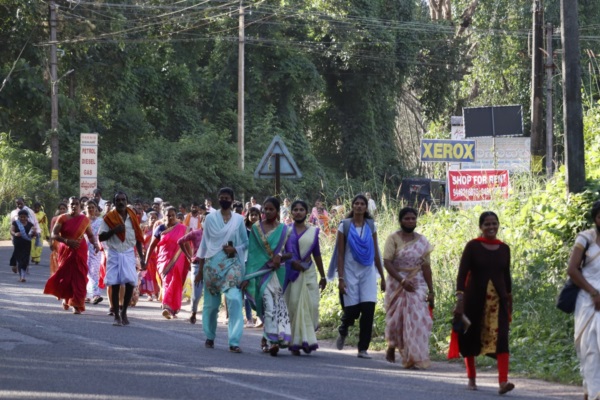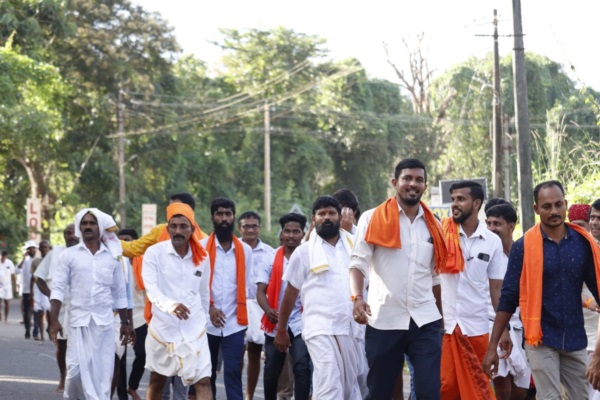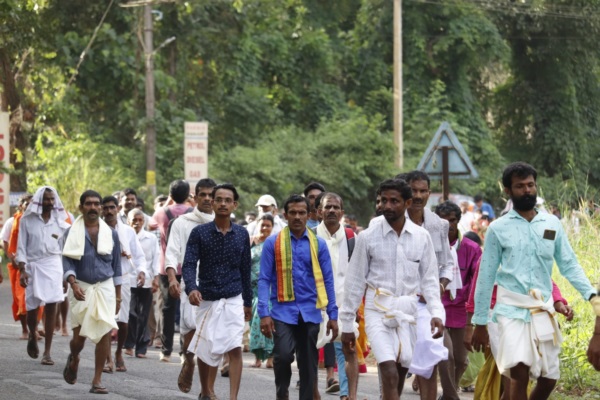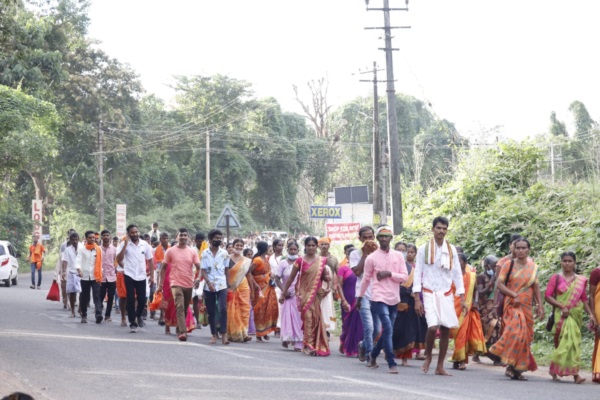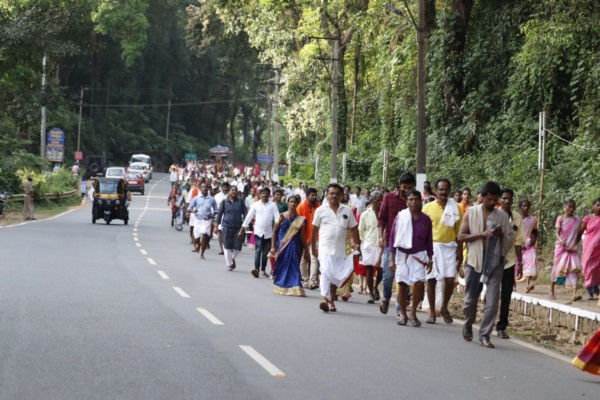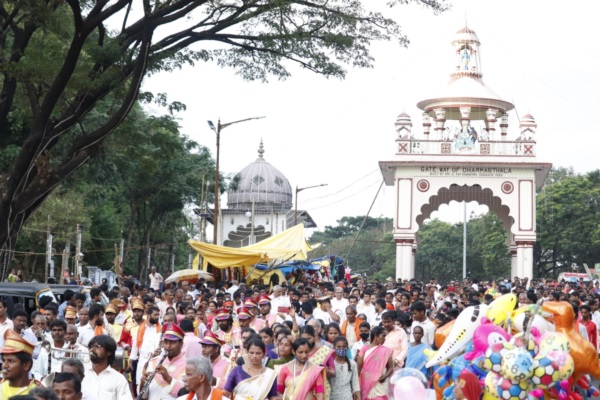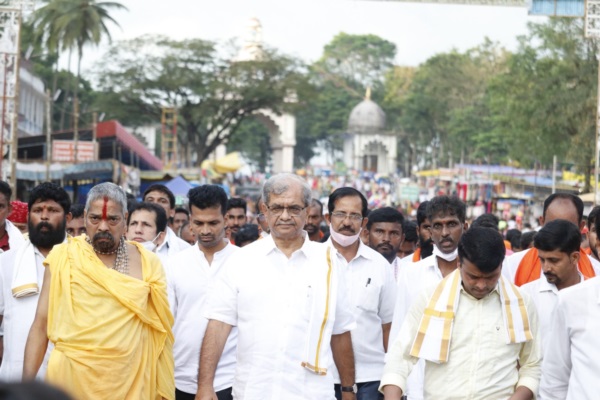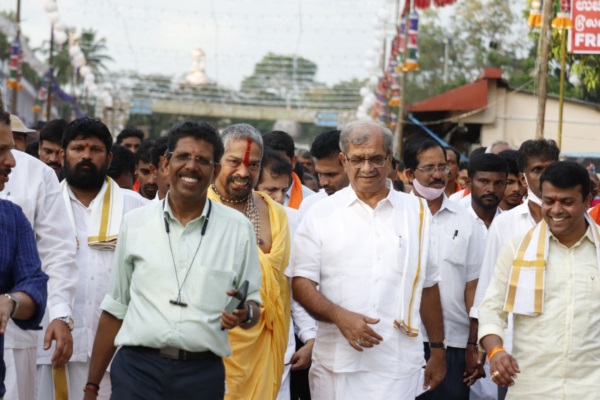 Hemavati V Heggade and D Harshendra Kumar were present.
Swami Mohandas of Manila mutt, MLA Harish Punja, MLC K Harish Kumar, Beltangady Rotary Club president Sharat Krishna Padvetnaya were also present.
Mohan Kumar welcomed the gathering. Sri Kshetra Dharmastala Rural Development Project CEO Anil Kumar delivered vote of thanks. Srinivas Rao Dharmastala compered the programme.