Amcho Padryab Fr Alfred Roche to be declared as Servant of God
By P. Archibald Furtado

Bellevision Media Network


Udupi, 01 Aug 2021: With immense gladness and gratefulness to Almighty Lord, this is to inform all of you the loving admirers that, Amcho Padryab REV FR ALFRED ROCHE, OFM Capuchin, will be declared as 'Servant of God' on Sunday, 15th August, 2021, during a thanksgiving High Mass to be celebrated by Rt Rev Dr Gerald Isaac Lobo, the Bishop of Udupi, in the Holy Family Church, Brahmmavar at 8.00 am.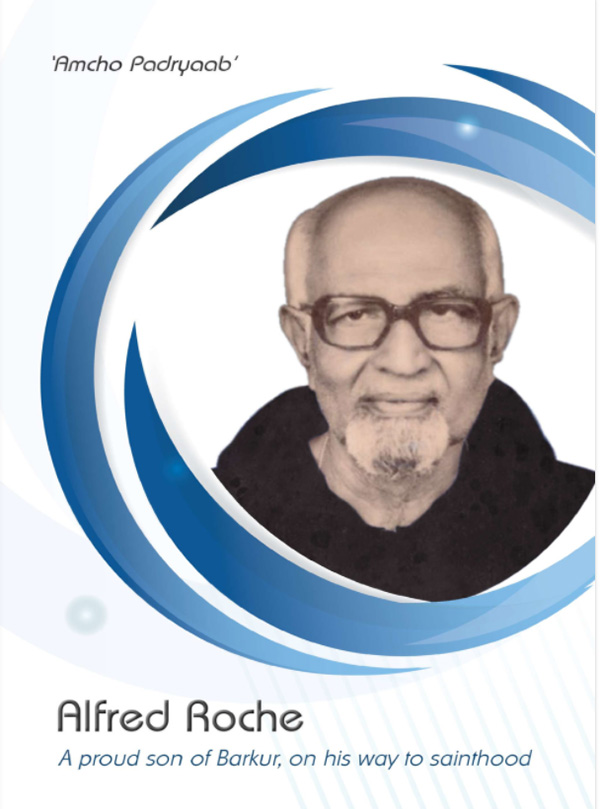 It's a great, historical and proud moment to all of us, as its son of soil, born in Moodahadu Village in Barkur Parish, served in Brahmmavar, Binaga, Kasarkod, Farangipet etc, and a familiar face in Kallianpur Varado - chosen to be the first holy man to be honoured with such a distinct and unique recognition in the Diocese of Udupi.
Please join us to thank Almighty Lord for His bountiful blessings through this devout and humble priest of our time and raise our prayers and intentions through his intercession.
You are cordially invited to be present on this glorious divine moment, in Brahmmavar Church to be a witness of our Lords magnanimity and kindness towards Fr Roche and people he served in His vineyard.
It may please be noted, in the Catholic Church, this is the first step-in designating an individual who is being investigated by the Church for a possible canonisations as a Saint. With this announcement by the Bishop, Fr Roche's life and pious works are being verified to pave way for his beatification.
More details will follow.