Dubai: 'Nama Tuluveru' Purushotham Salian passes away
By Shodhan Prasad

Bellevision Media Network


Dubai, 08 Aug 2020: 'Nama Tuluveru' Purushotham Salian a staunch stalwart who always supported humanity and who was a strong pillar for Tuluvas in Dubai passed away at 6.25am on August 4 at Al Tawam Hospital, Al Ain, UAE.
He was ailing from cancer and was admitted to Al Tawam Hospital, Al Ain some time ago and was on the last stage of illness which was not detected earlier.
The funeral was held on August 7 at Jebel Ali cemetery as per Hindu rites with a few of his family members present. Due to Covid pandemic neither his body was able to be flown to hometown nor could his 2 children come down to attend the funeral. However, it was said that his wish was to be cremated here in Dubai which unknowingly sometime back he whispered with one of his friends.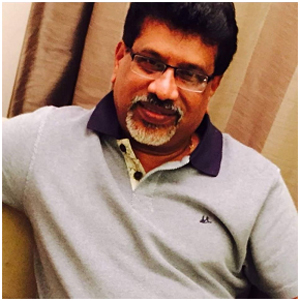 Purushotham few years ago had survived a heart attack and fought back his life though had a minor paralytic effect till recently with which he still used to do his day today work normally. He was a hard worker and owned a readymade garment shop in Ajman and Dubai mostly taking care of his clients with their requirement of uniforms and coveralls. His dedication towards work is always appreciated by his Clients who used to get their things delivered in time always.
He was never a publicity person and behind the scene has been helping the poor and needy in whatever ways he could. He strongly supported Community and was associated with Nama Tuluveru and Billawa Community with commitment. Any functions of the community he used to voluntarily come forward for the ground work and used to be there until it is done perfectly.
We lost a great human being who was always with us in all our deeds as a strong pillar. I personally feel a great unbearable loss and sad that I was unable to be beside him during his last days due to pandemic situation. My silent tears and prayers for his soul to rest in peace and pray to Almighty to shower strength to his family members to bear this untimely demise, said Shodhan.