Abu Dhabi: Overwhelming response for Kambalabettu Bhatrena Magal, Tulu movie
By Shodhan Prasad

Pics: Ronald D'Souza

Bellevision Media Network


Abu Dhabi, 28 May: Abu Rachael Productions maiden venture, Producer Ronald Martis's first ever Tulu Film 'KhambalabettuBhatrenaMagal' had a hatricksuccessful houseful show at Novo Cinemas, World Trade Centre, Abu Dhabi on Friday, May 24 at 1.30 pm. This was after successful houseful shows in Dubai and Sharjah recently.
Guests KCO president, Valerian D'Almeida, Abu Dhabi Karnataka Sangha president, Sarvotham Shetty, Robert Pinto, Cynthia D'Cunha, actors Deepak Paladka, Claude D'Lima and Ranjitha Lewis, producer Ronald Martis, businesswoman Hilda D'Souza, Bhasker Shetty and others were greeted on the stage and were presented with rose by producer Ronald Martis.
Shodhan Prasad of Sandhya Creations Overseas Movies did the honors and presented the Movie. He thanked gathering for coming in large numbers in support and requested similar support in the future too.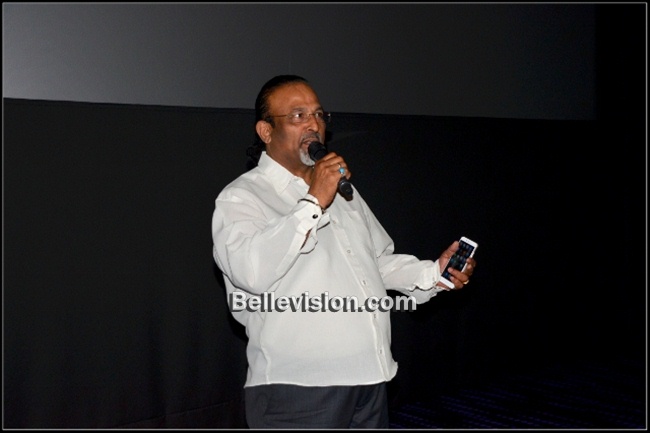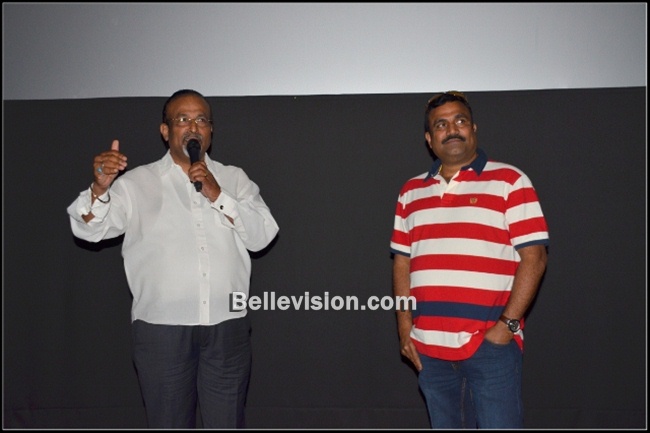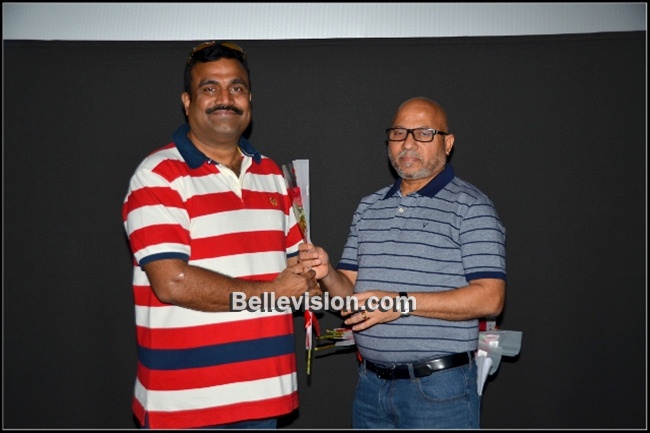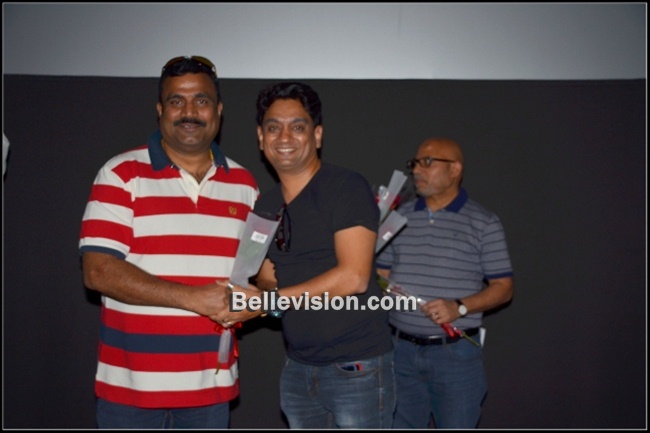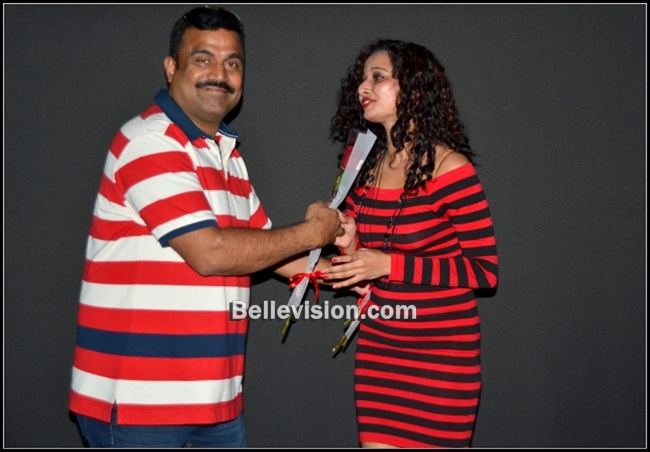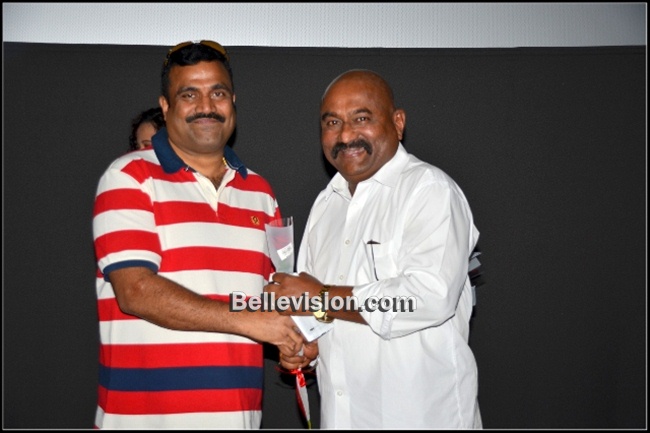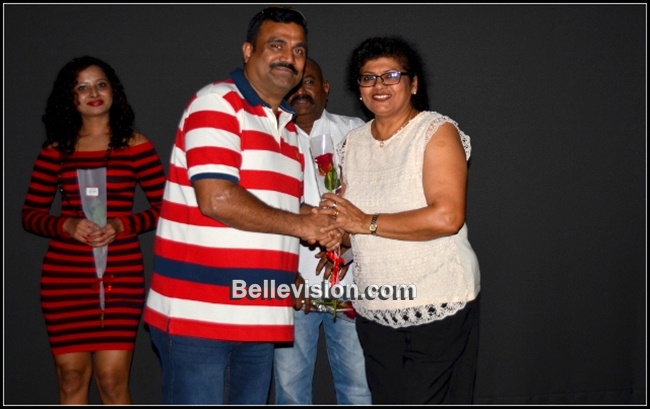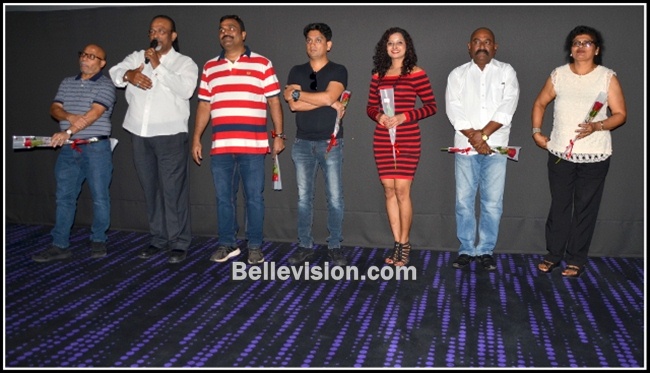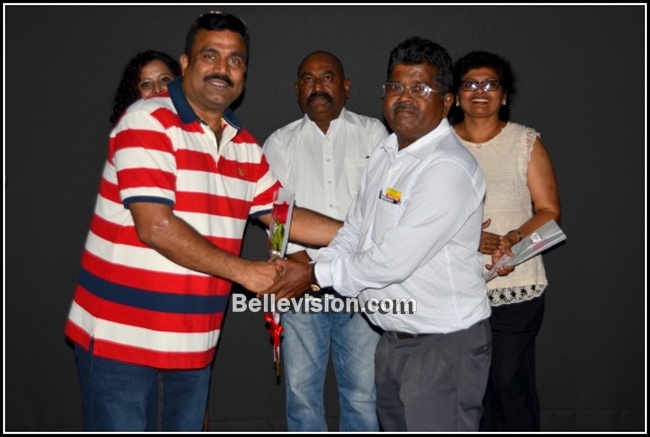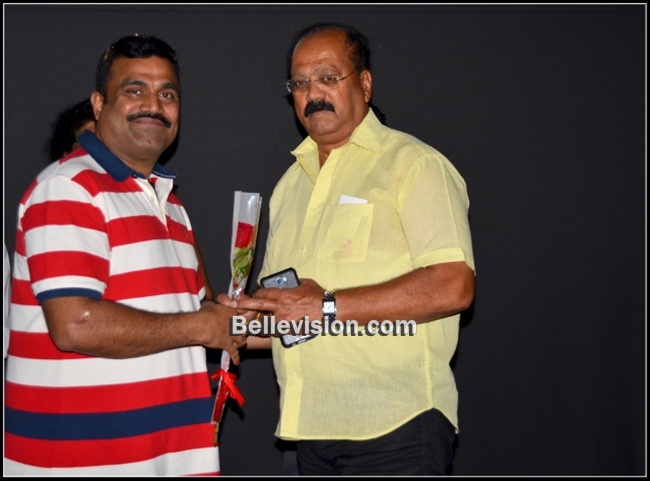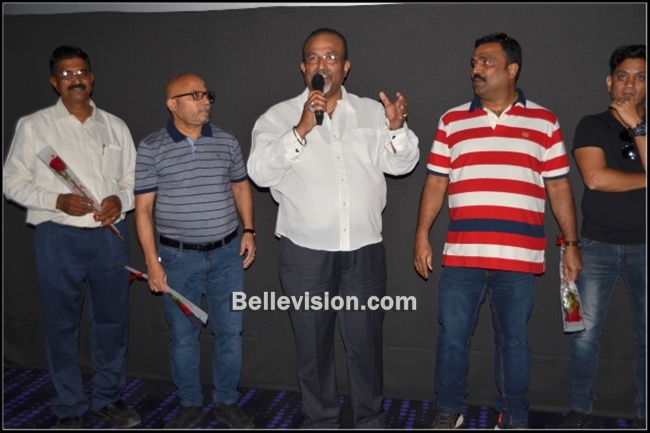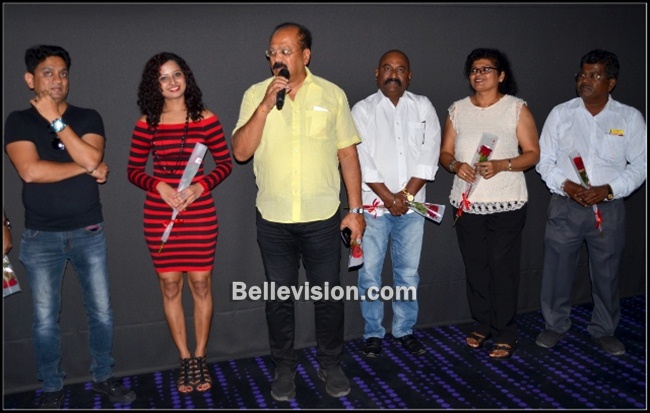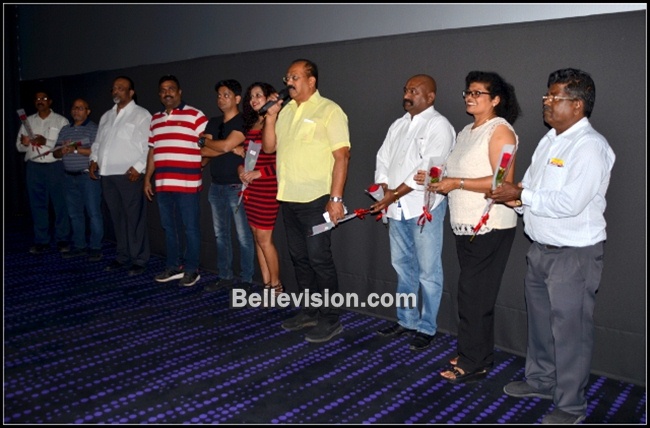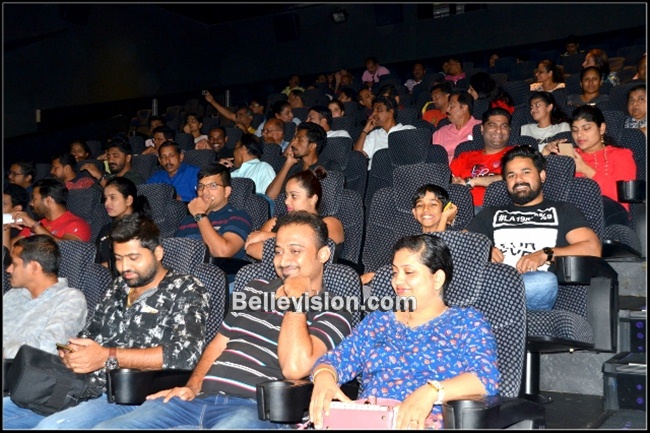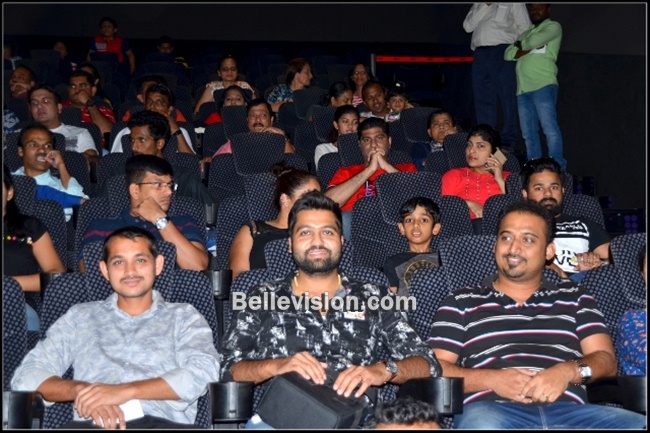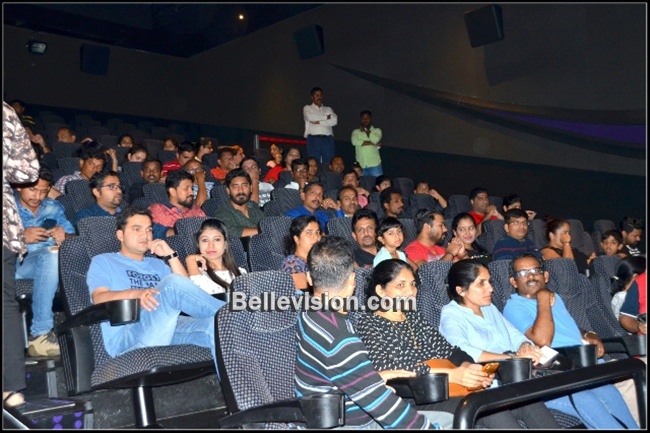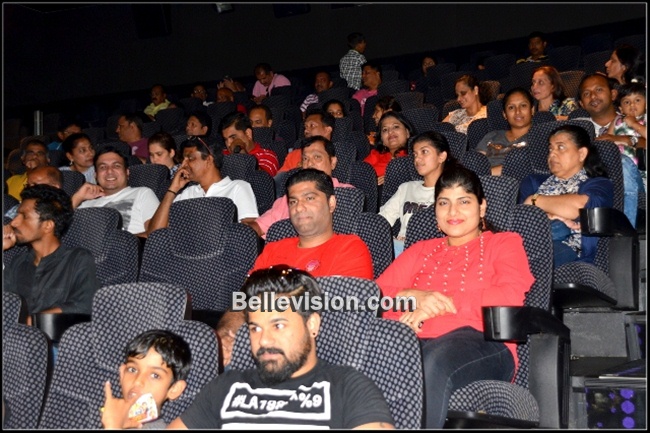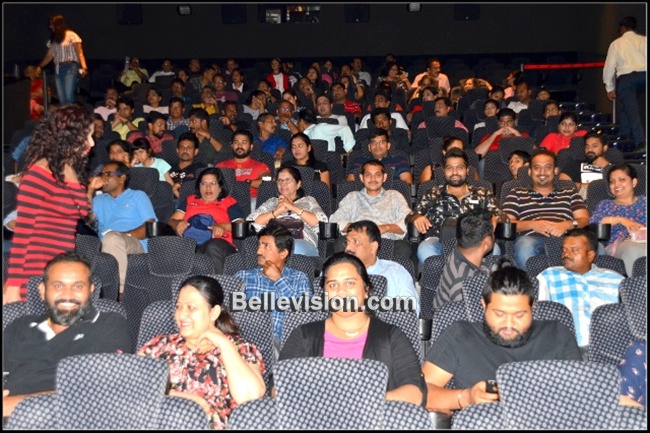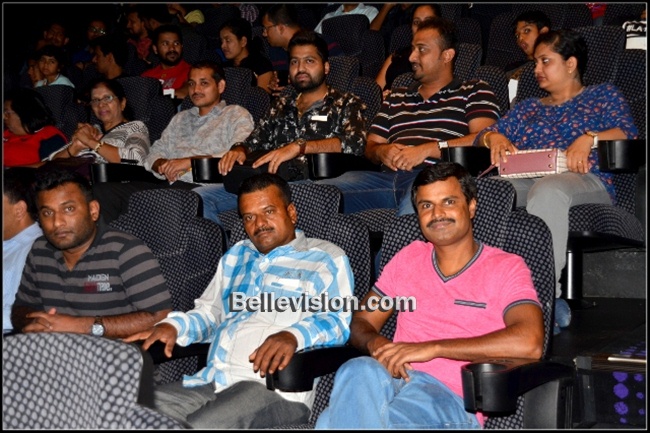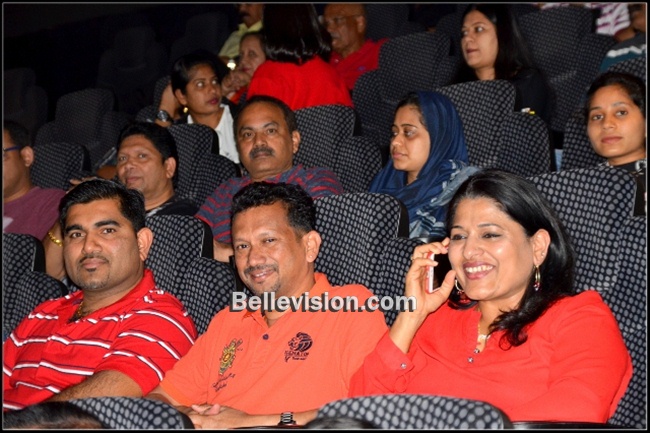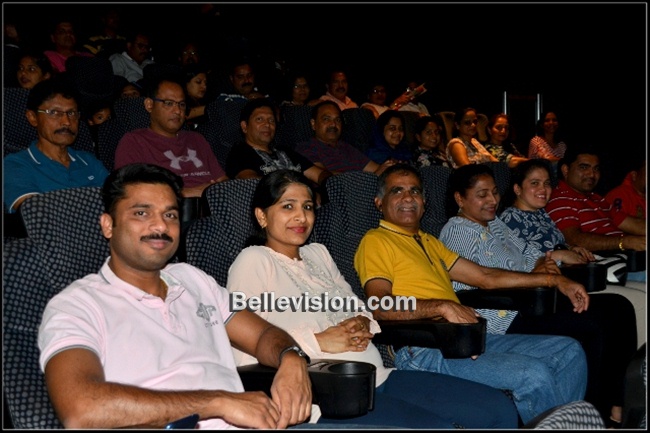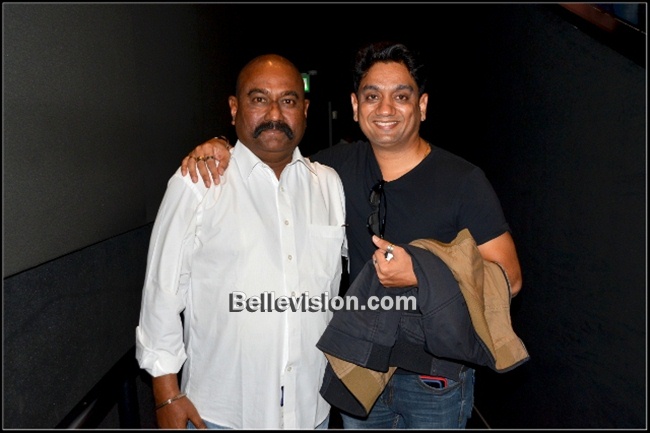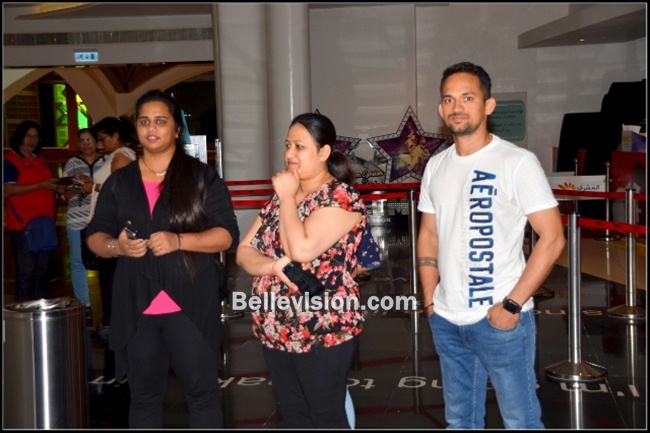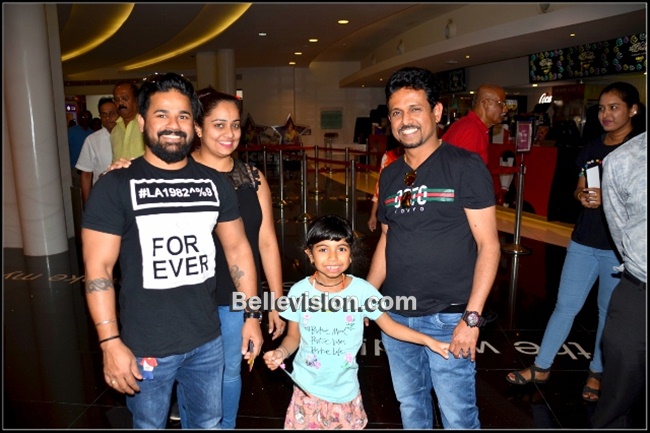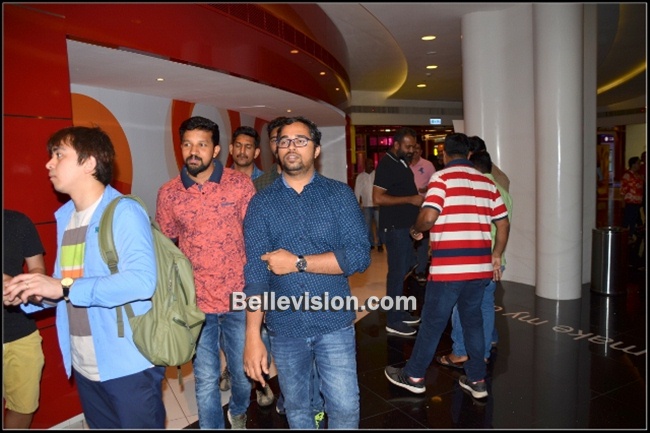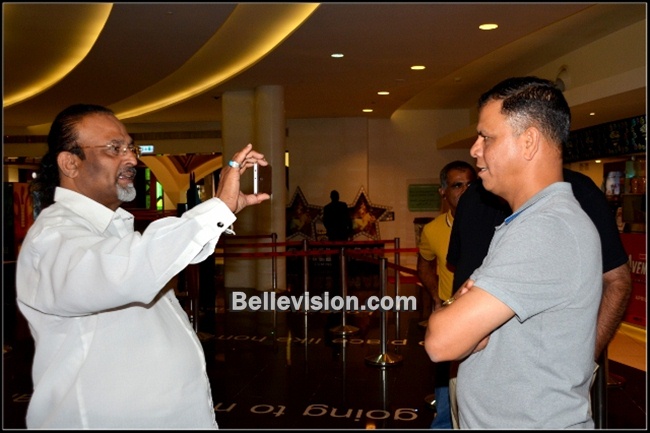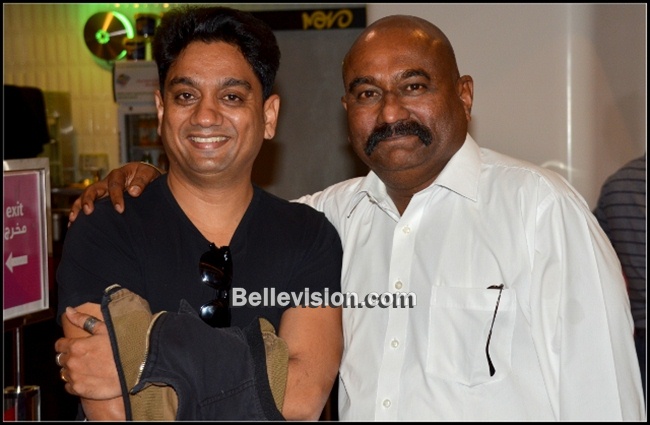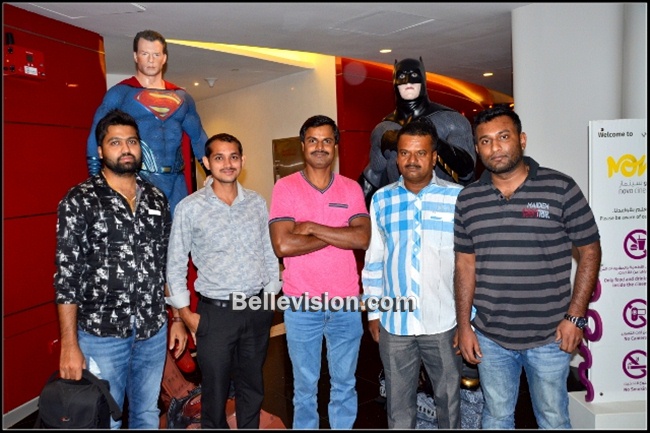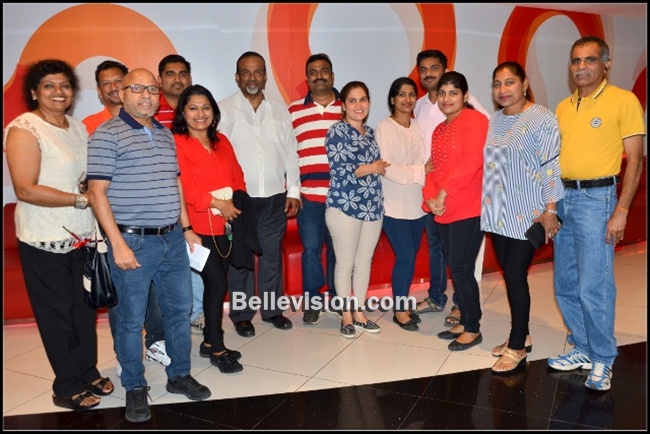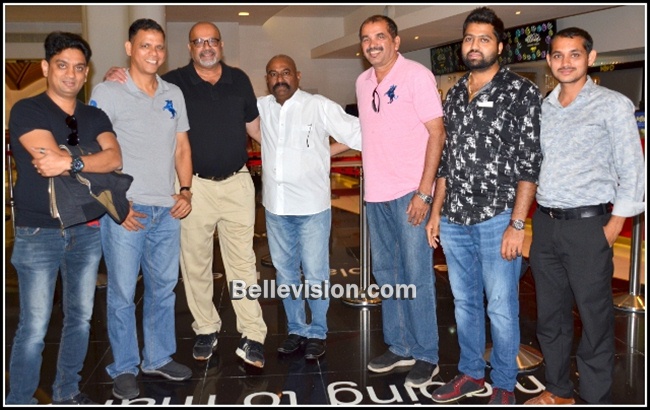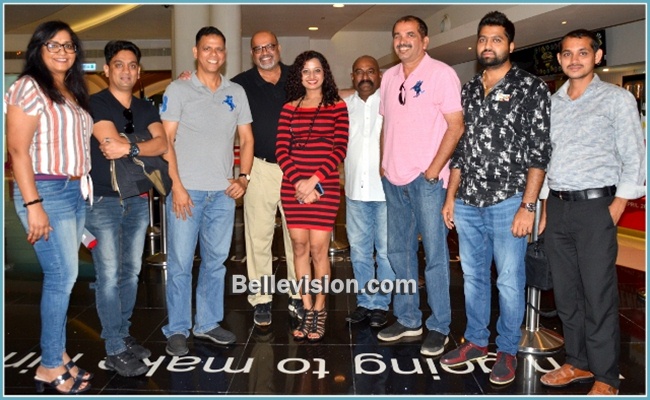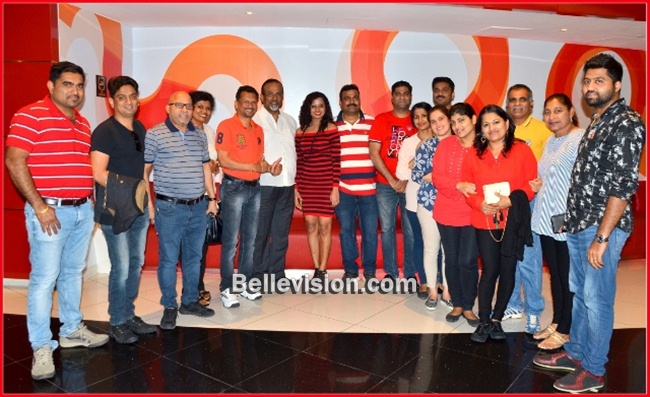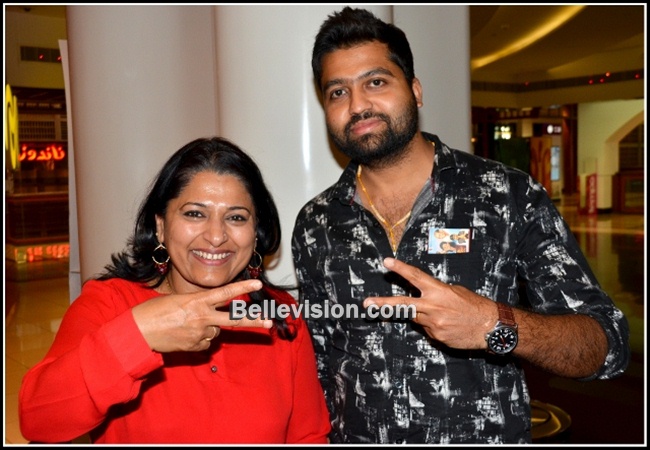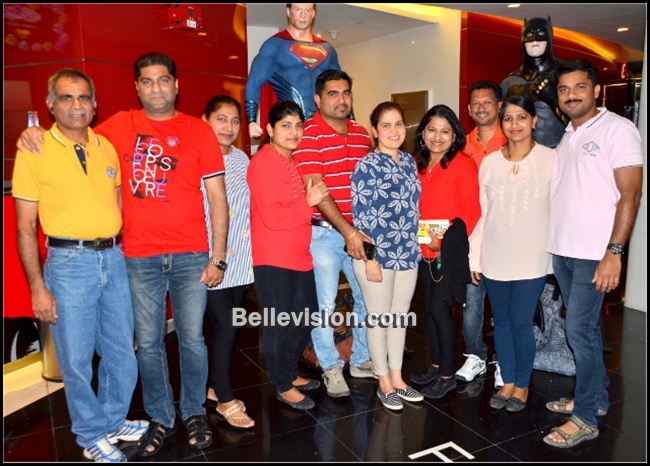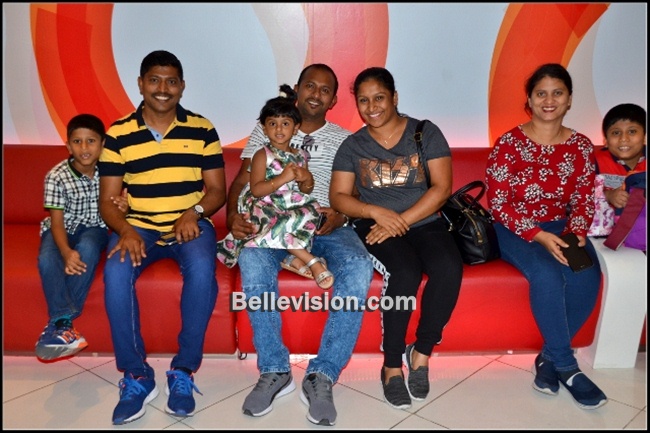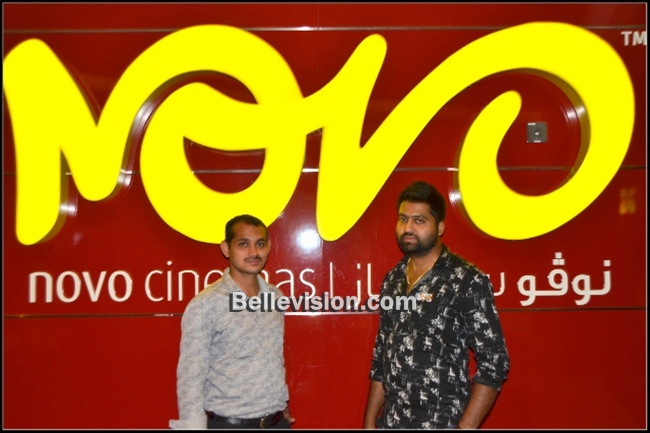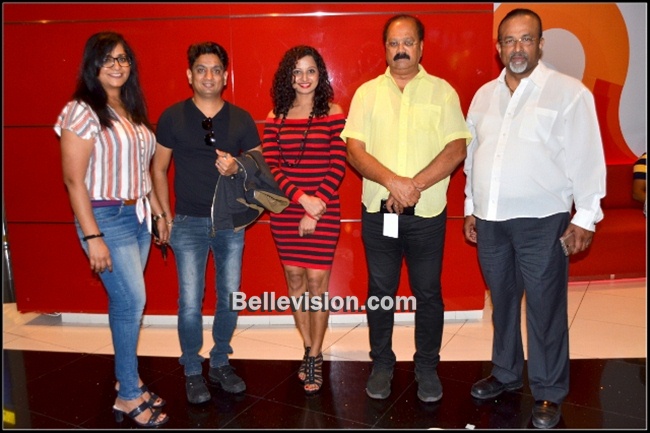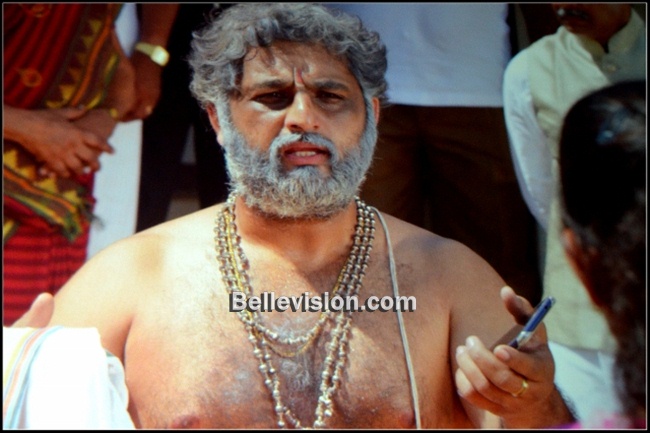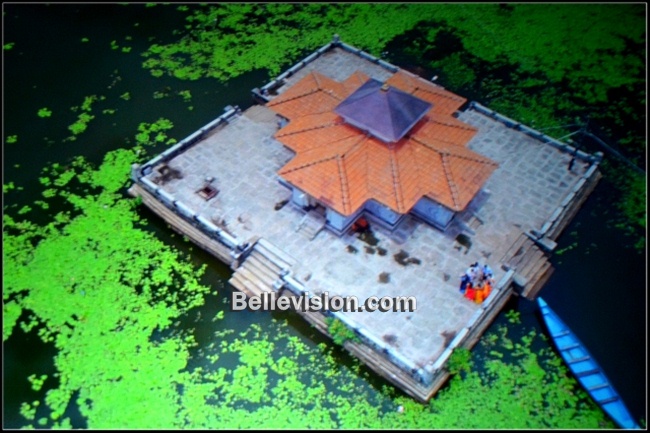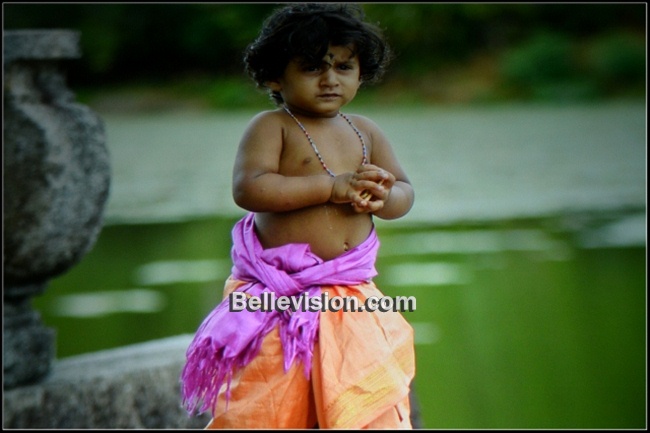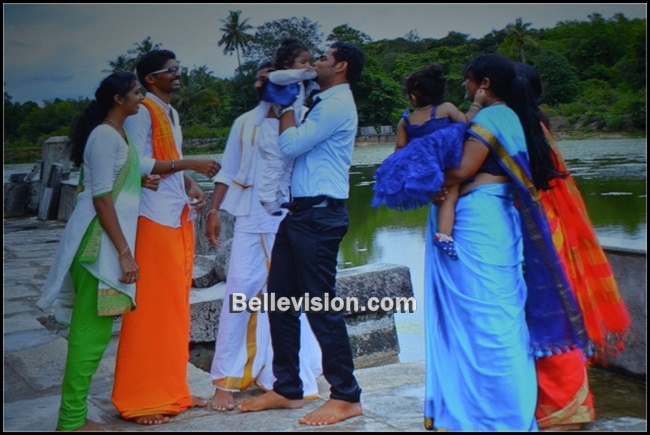 The Tulu movie, Kambalabettu Bhatrena Magal, produced under the banner Rachael Film Production, by Ronald Martis, directed by young and talented Sharath S Poojary, Baggathota. The production In charge is Prakash Gatty and the music by Shinoy V Joseph with lead cast Aishwarya A Acharya, Shailu Birwa, Sharath Poojary Kapu, Pradeep J Shetty, Shankar Bhat, Rashmitha Chengappa, Lavanya Kotian and special star cast comprising Arvind Bolar, Bhojaraj Vamanjoor, Prakash K Tuminadu, Ramesh Rai Kukkuvalli, Satish Bandale, Shivaprakash Punja, Shobhpriya Nair and Saroja Rao.
There was a huge response from the audience after the movie; which was captured in the video. Everyone liked the movie and in common the comment was 'something different subject' than the regular ones. While most of the public appreciated the beautiful locations and the songs; some also told that 'you have exhibited various Tulu culture' which is commendable. Overall it was a very good Tulu film successfully released after a long time in Abu Dhabi.
Soon there will be another show either in Ajman or Ras Al Khaimah as per the requests pouring from these Emirates.
For more information on the shows call Shodhan Prasad on 050 1272847 or write to shodhanprasad1@gmail.com