Udupi: Palm Sunday Marking the Beginning of Holy Week Observed With Devotion
By Dr. Eugene DSouza

Bellevision Media Network


Udupi/M'Belle, 14 Apr: Palm Sunday, commemorating the triumphant entry of Jesus into Jerusalem, prior to His passion, death and resurrection was observed with great devotion in various parishes of the Udupi Diocese as well as other regions on Sunday, 14 April 2019.
In St. Lawrence Parish, Moodubelle, the Palm Sunday service commenced at 8 am. Parishioners with coconut palm leaves in their hands gathered in front of the Grotto. Fr. Lawrence Cutinha, Assistant Parish Priest as the main celebrant along with Fr. Clement Mascarenhas-Parish Priest and Fr. Roman Mascarenhas-Rector of Diocesan Minor Seminary conducted the service. Fr. Lawrence Cutinha blessed the palms and incensed. All the three priests then moved among the people holding the palms and blessed them by sprinkling holy water. After reading the passage from the Gospel regarding the triumphant entry of Jesus into Jerusalem, Fr. Clement Mascarenhas in his brief homily pointed out that Jesus entered Jerusalem seated on a donkey which manifested His simplicity and message of peace.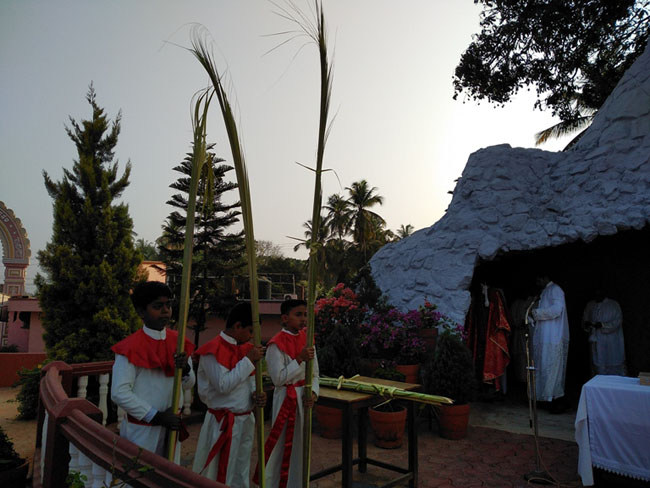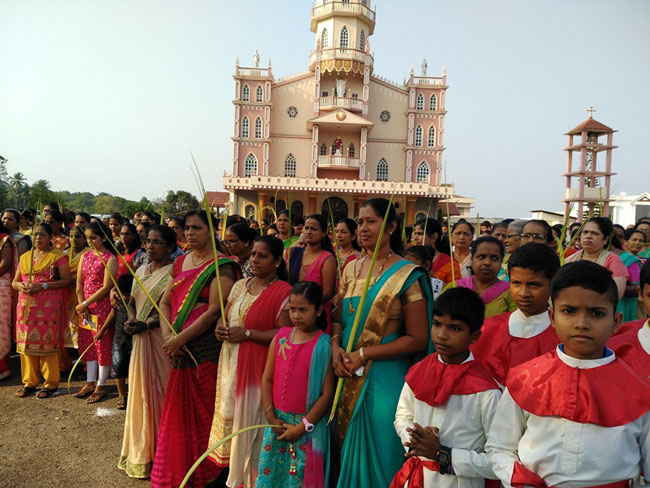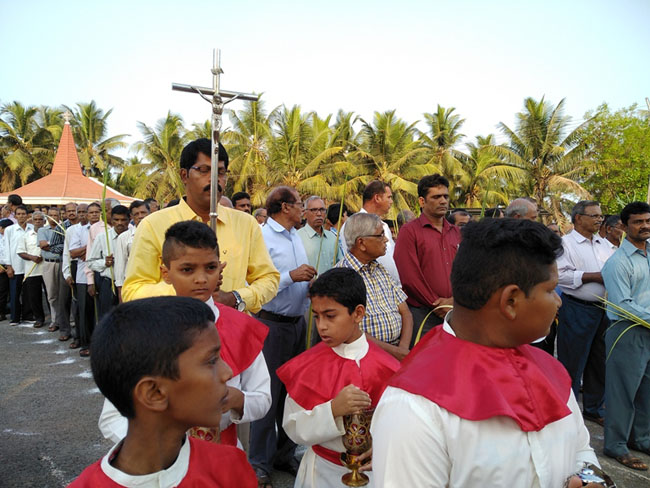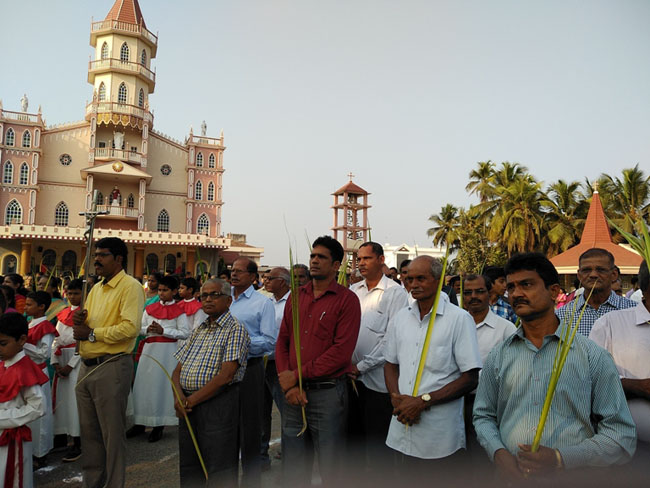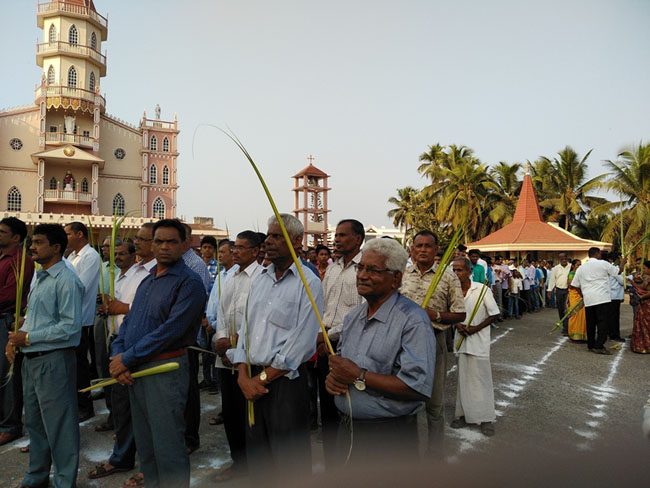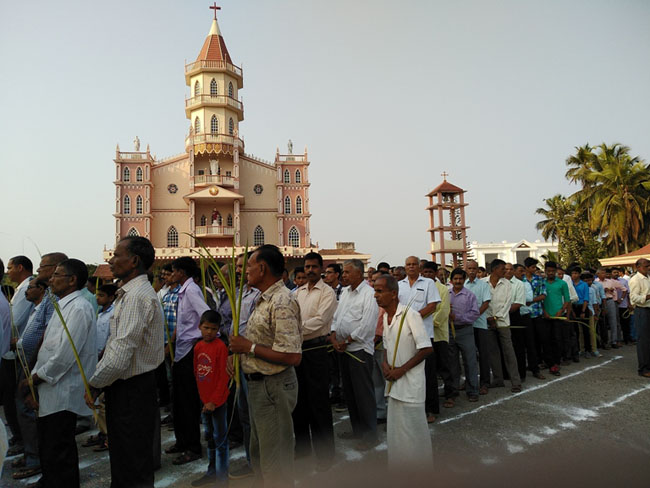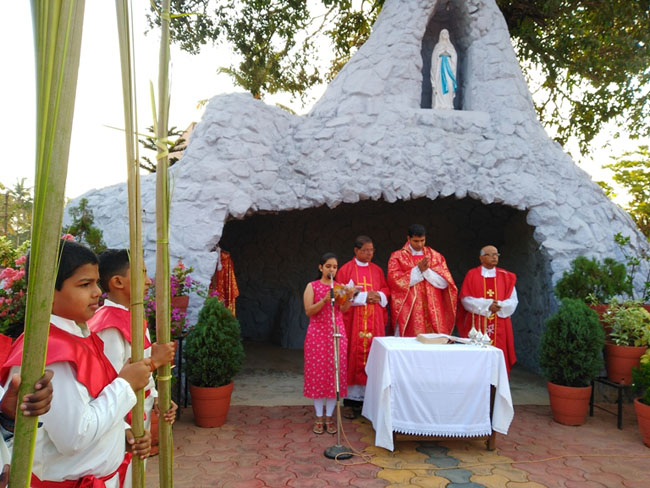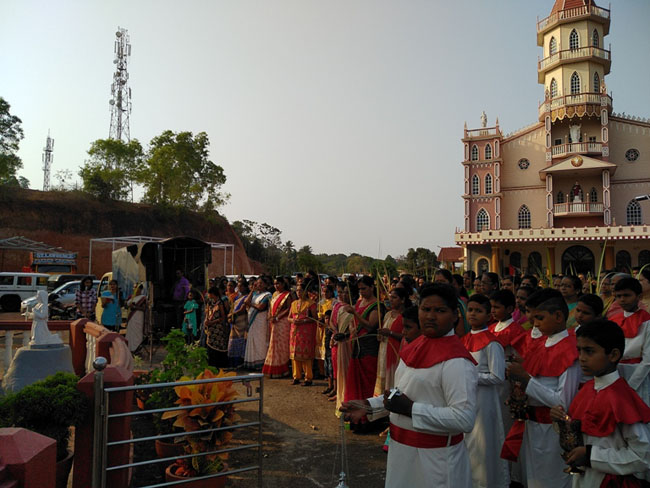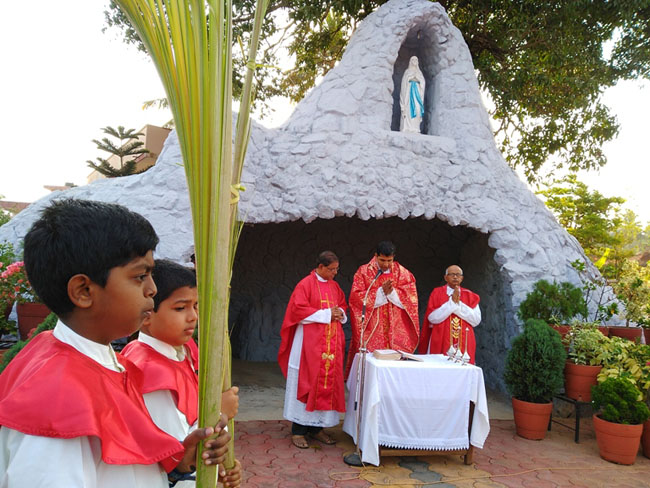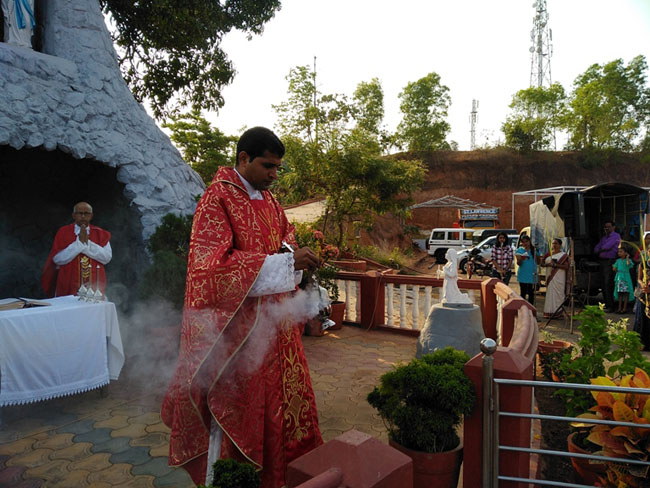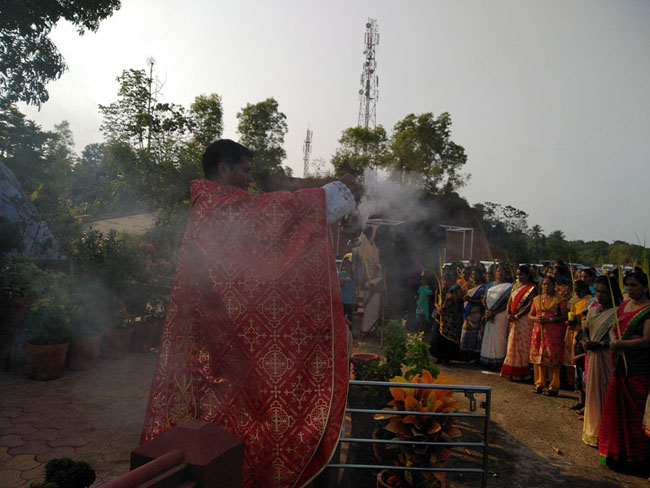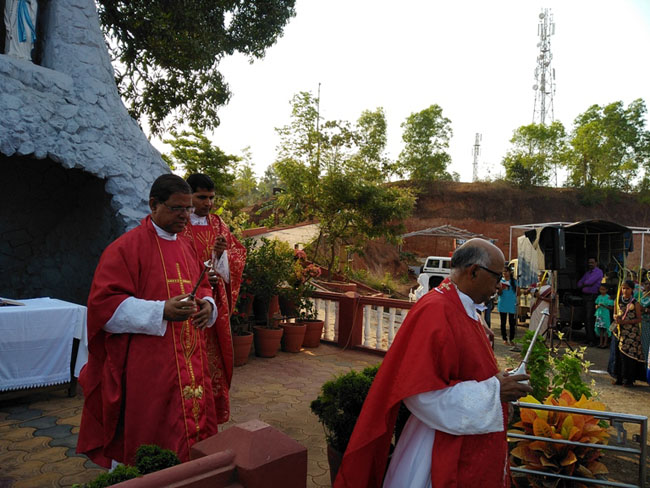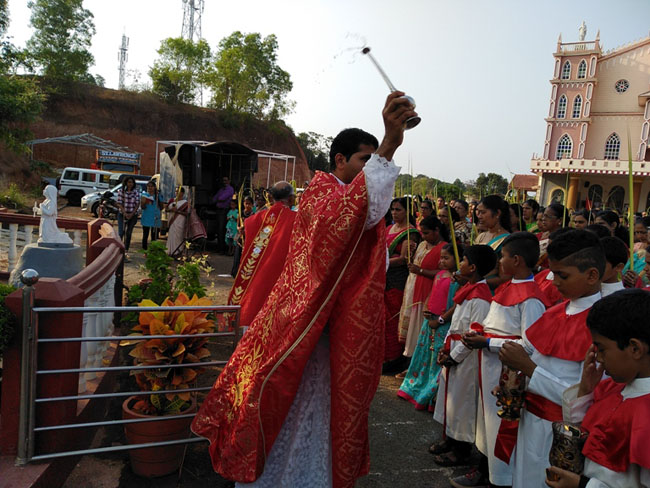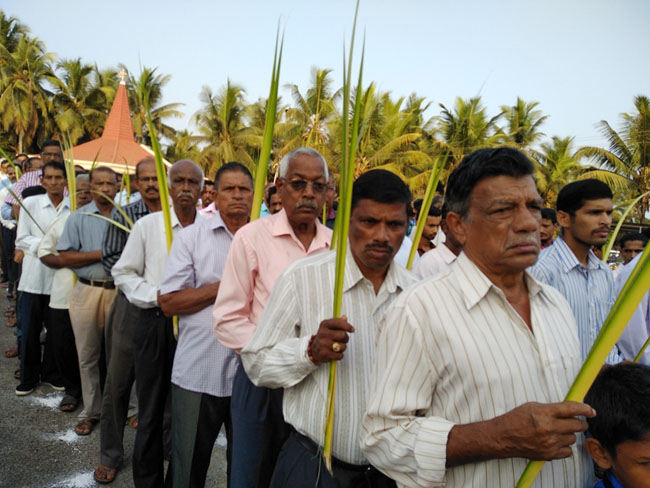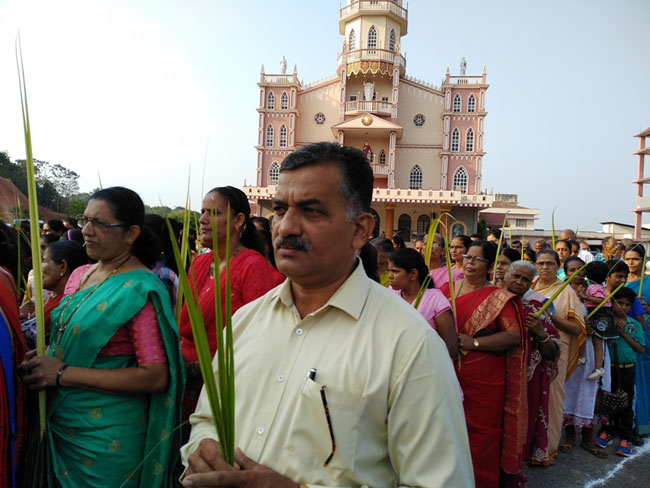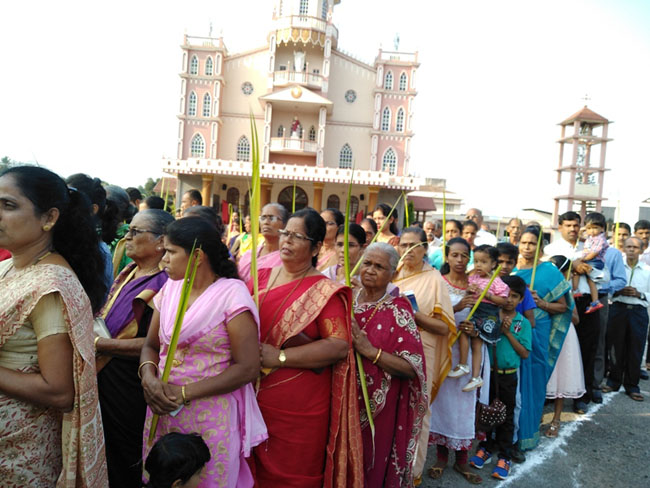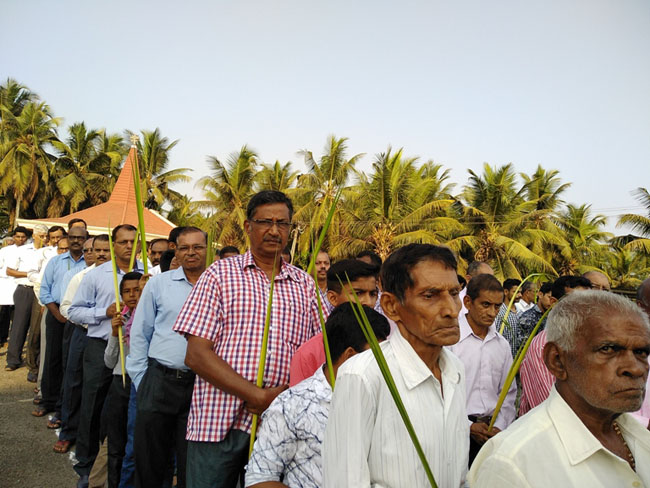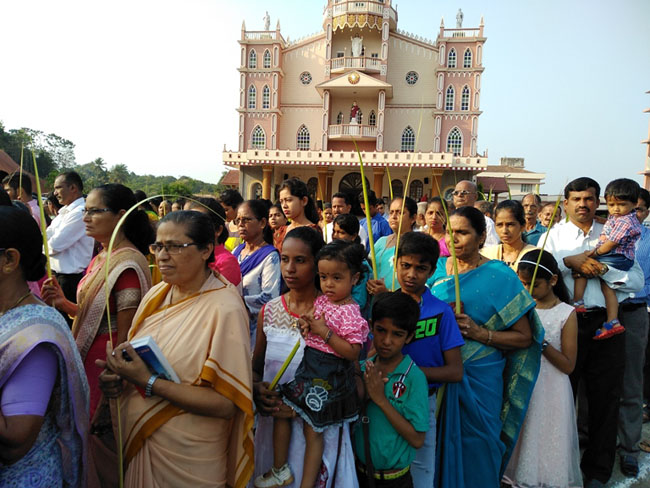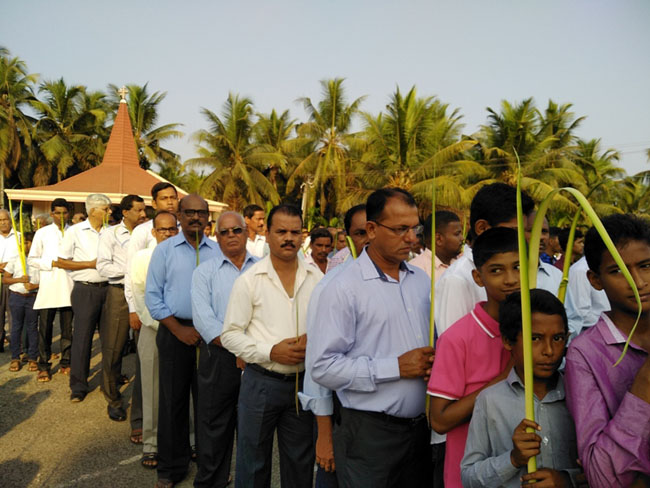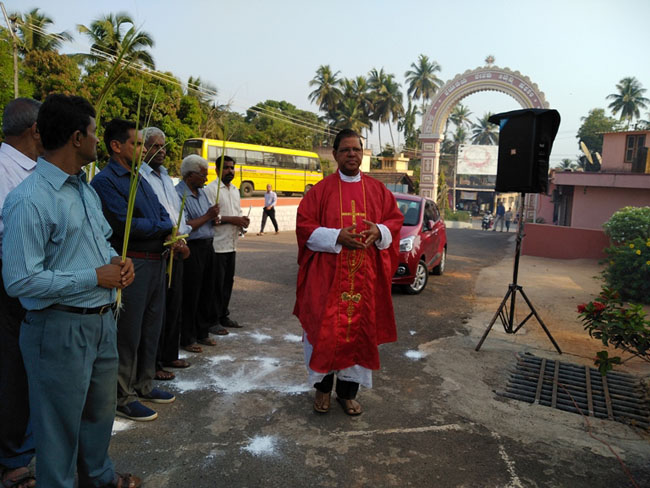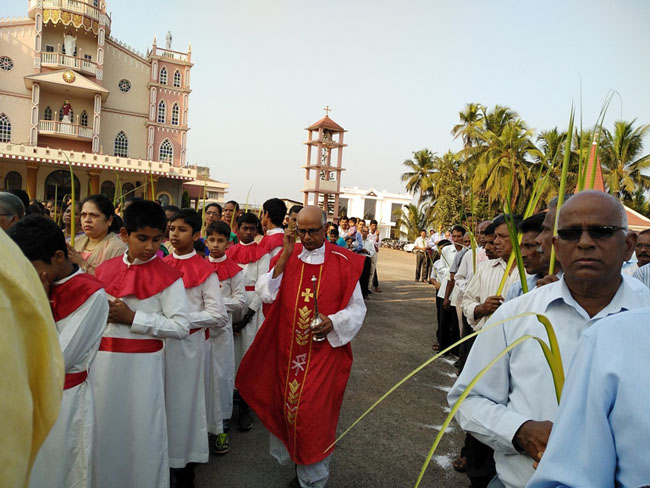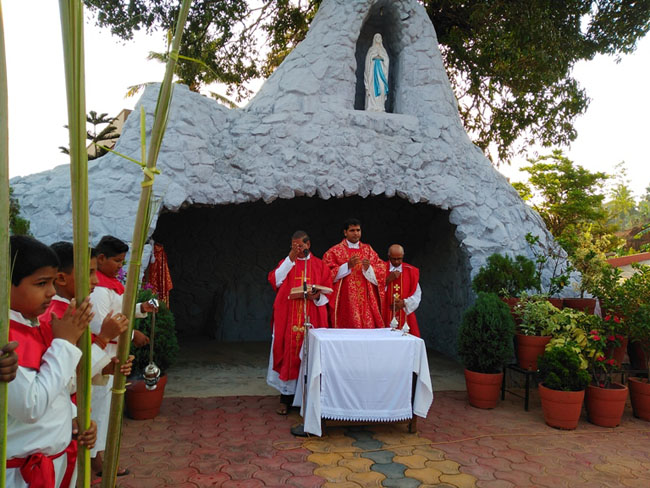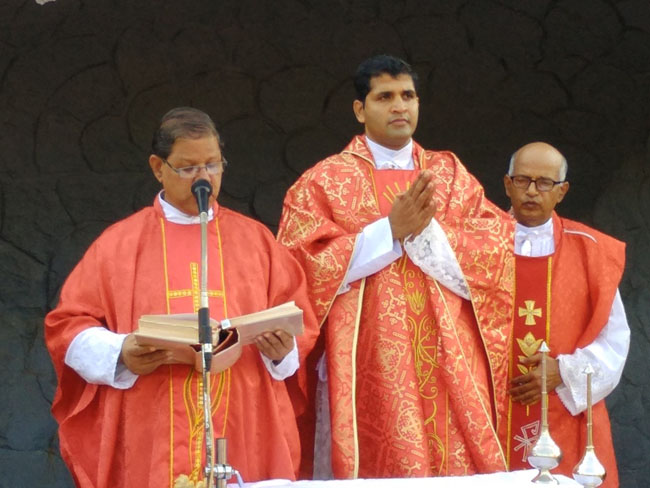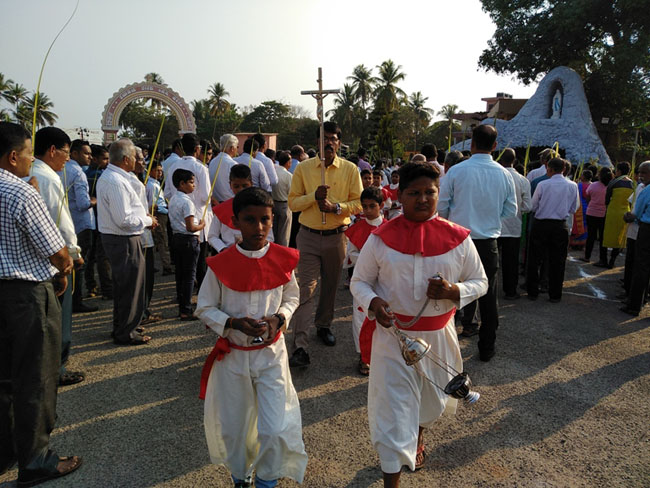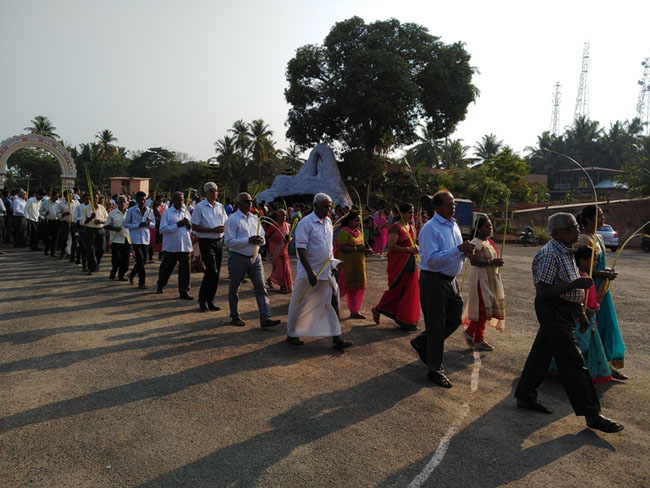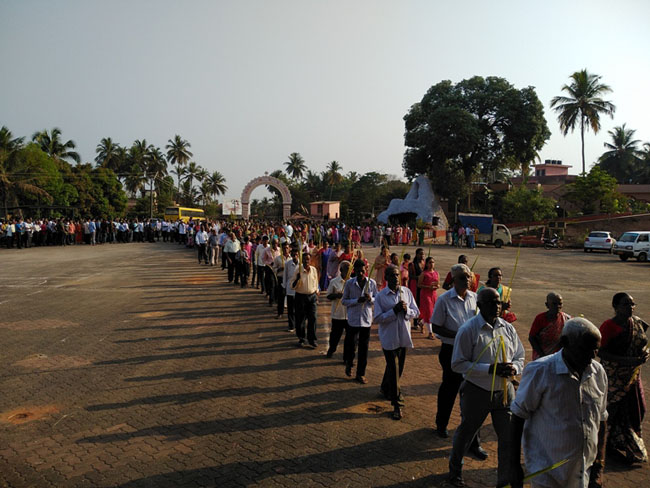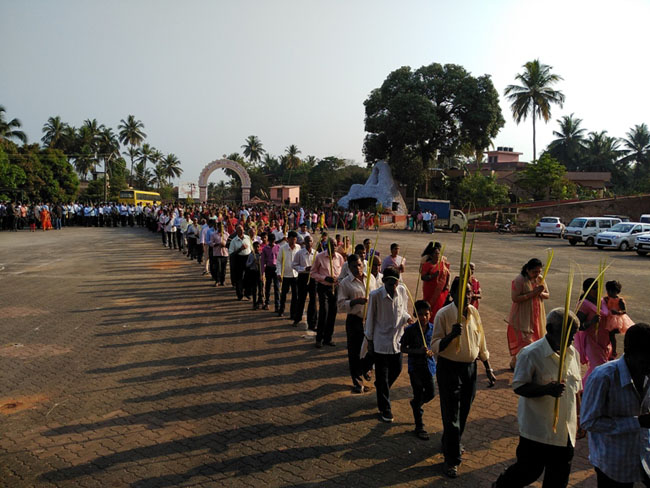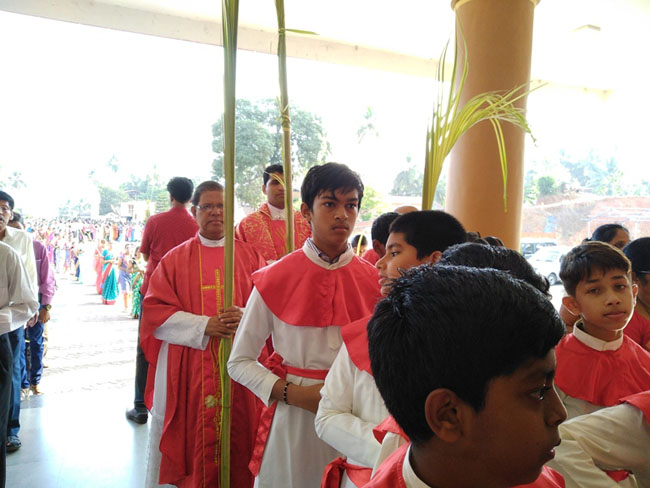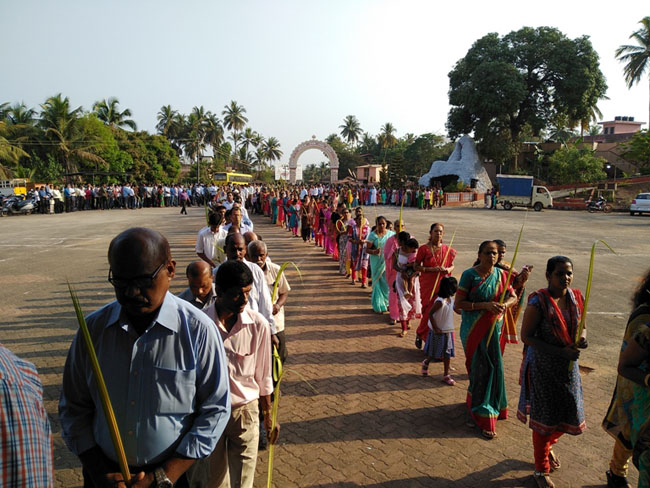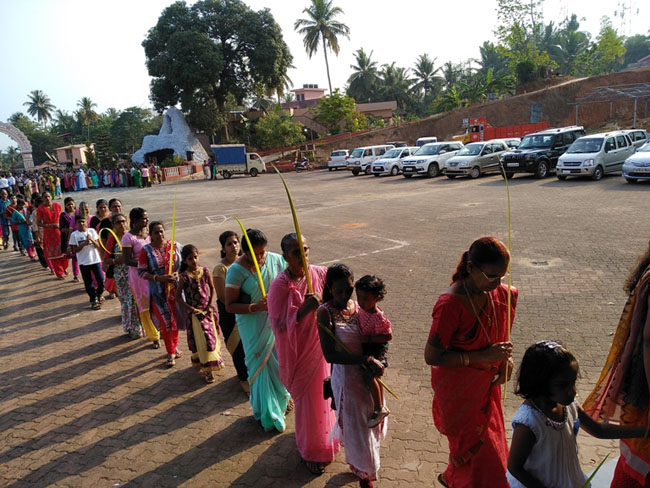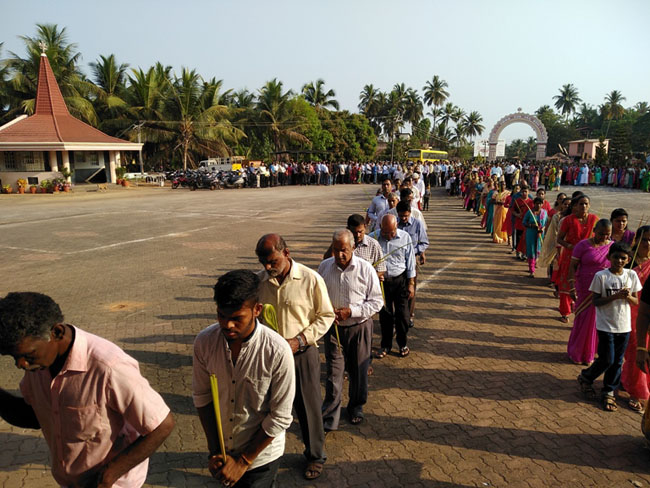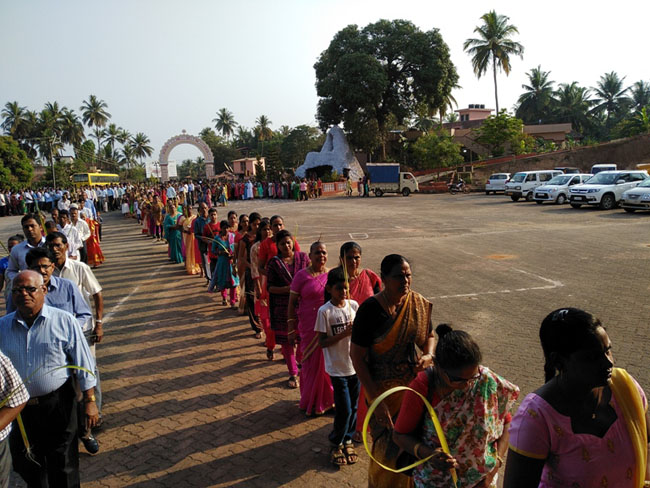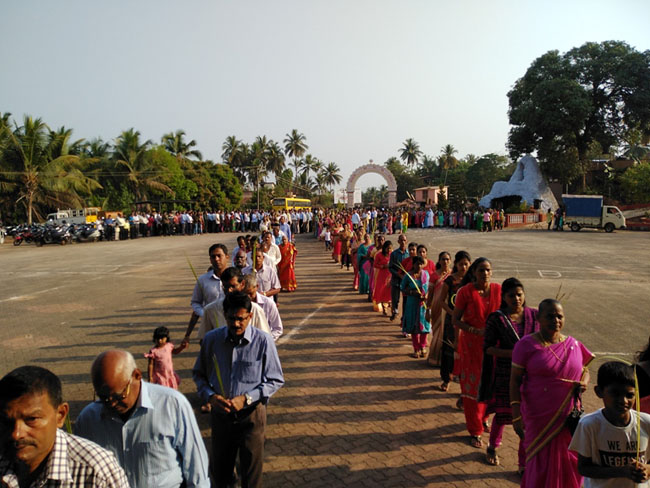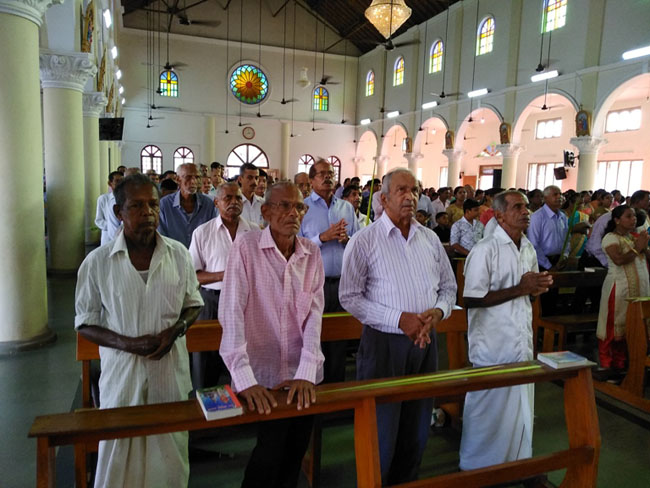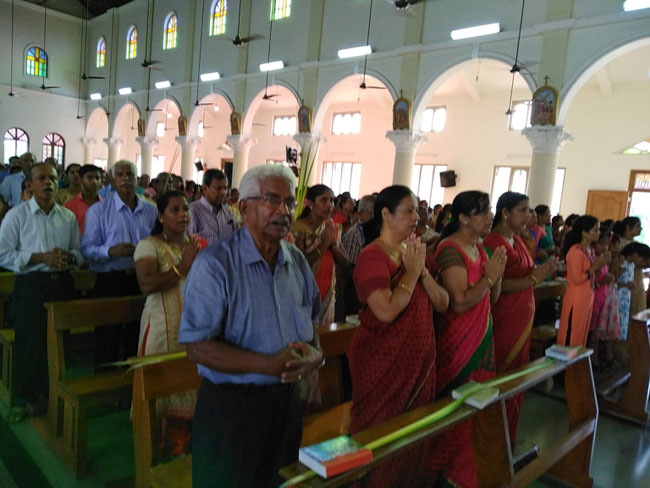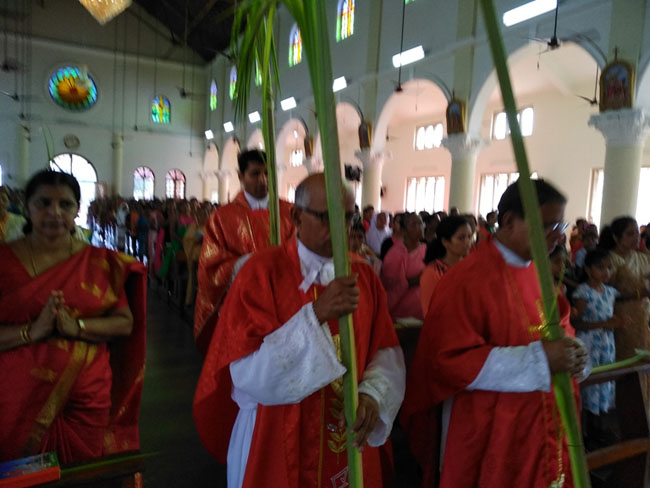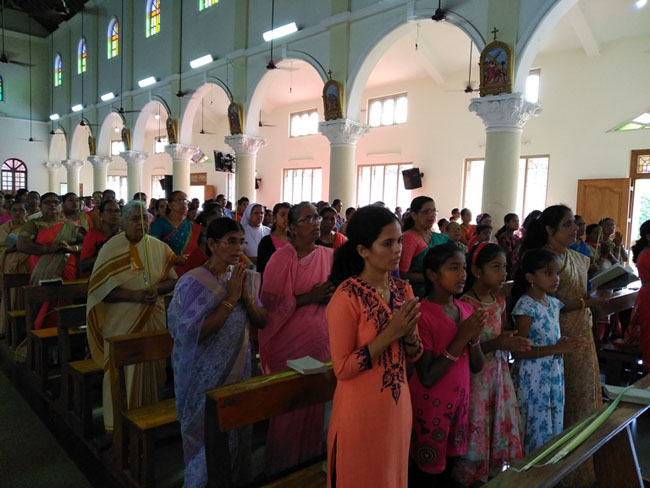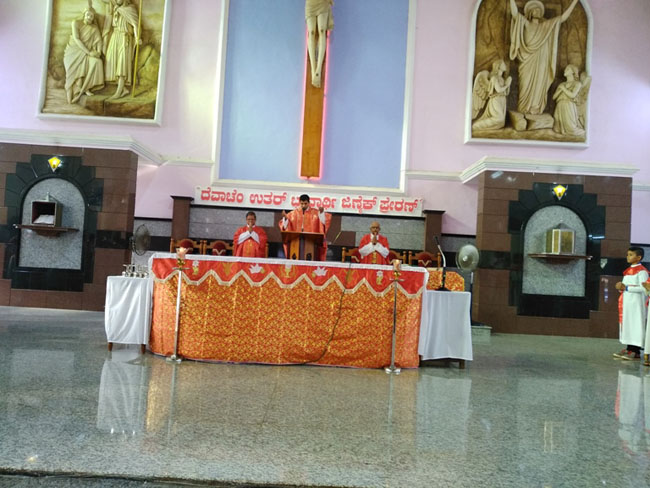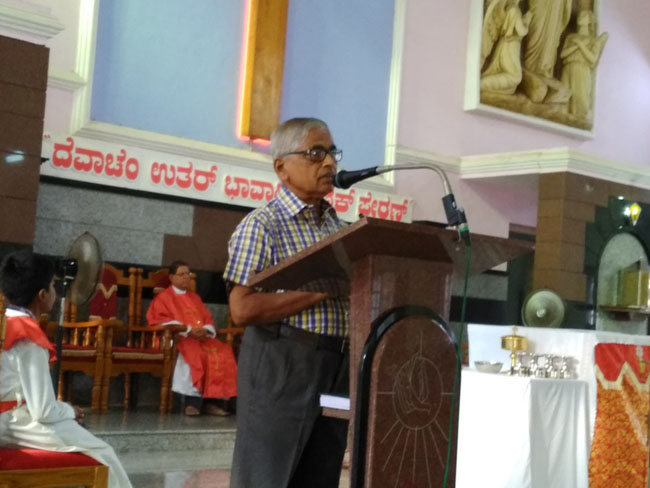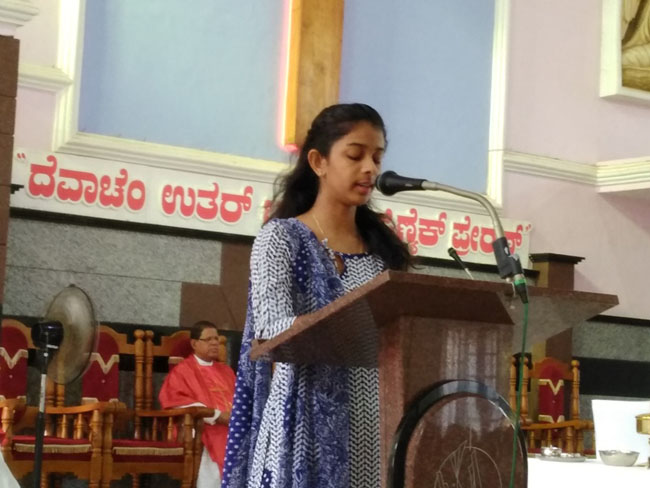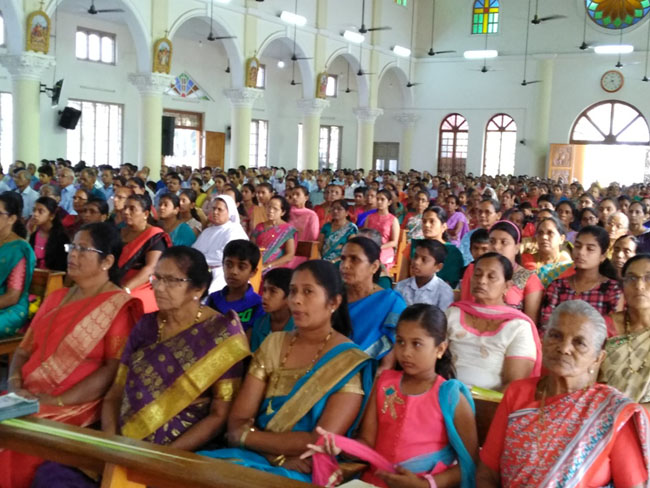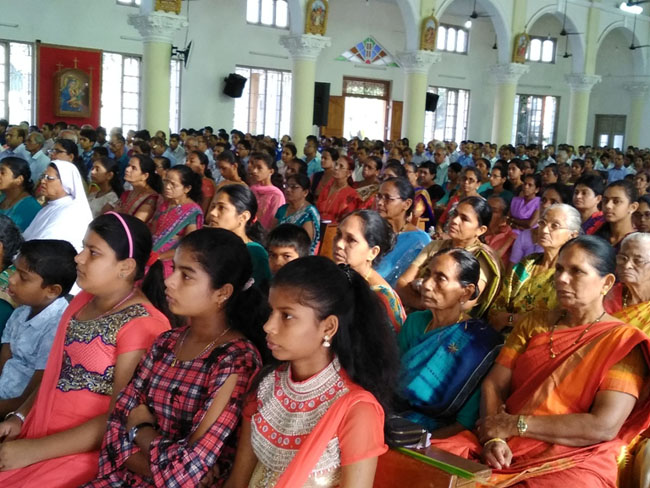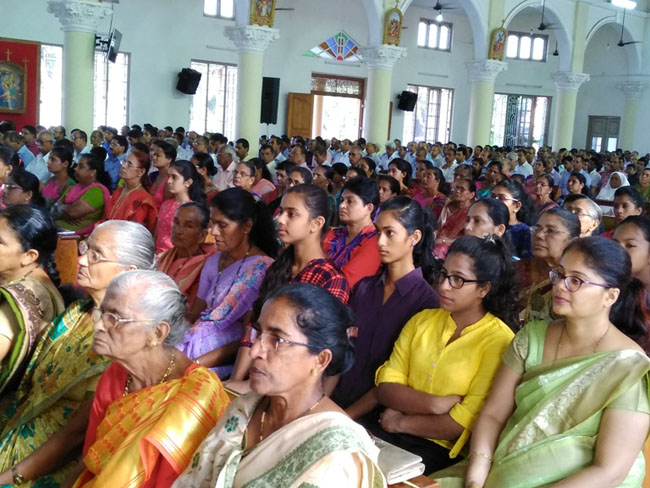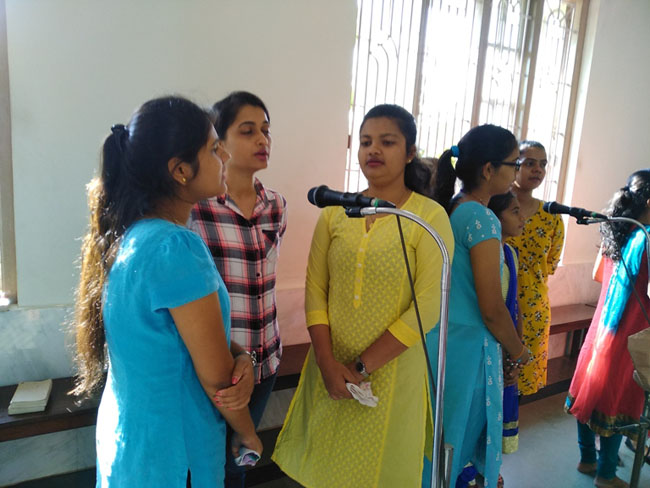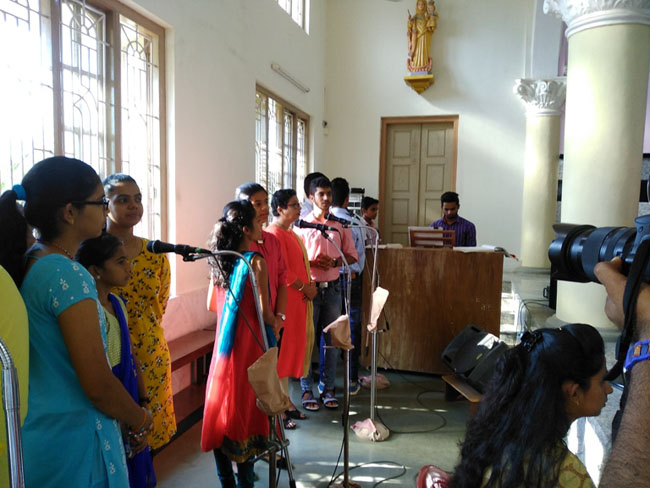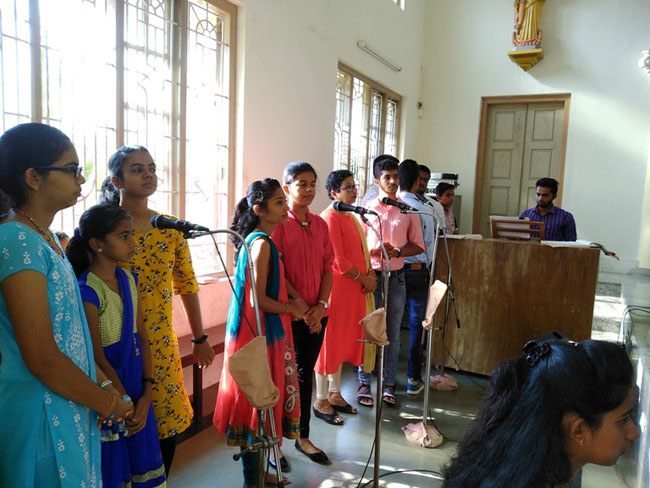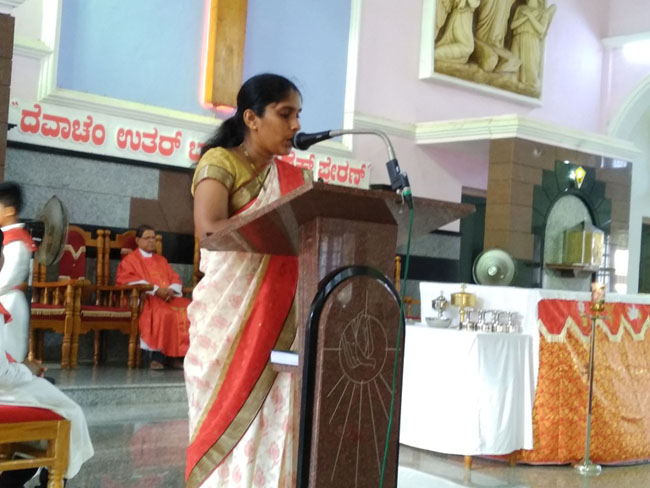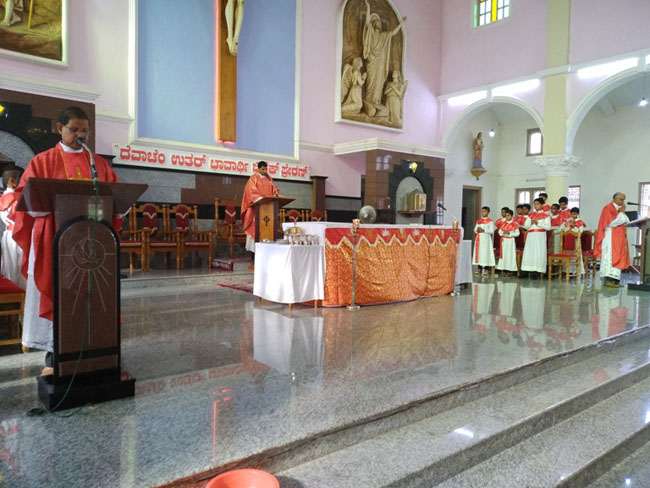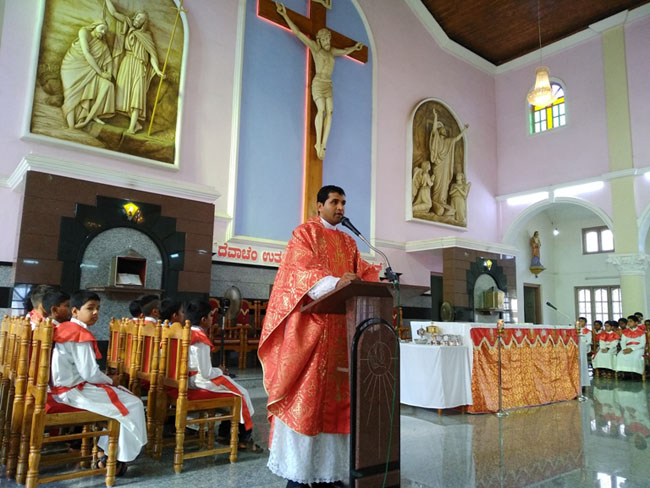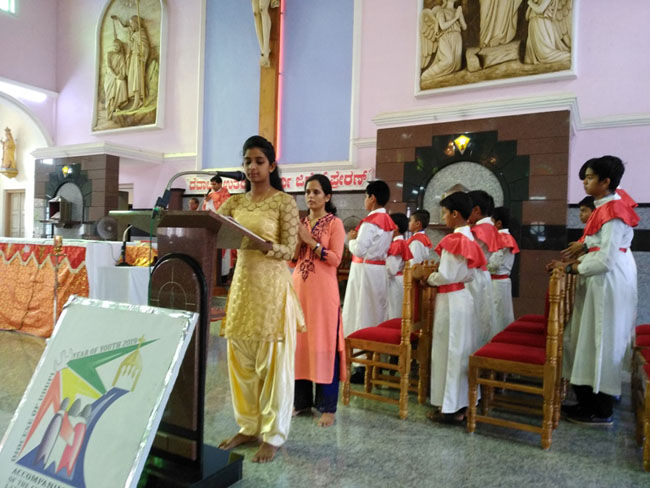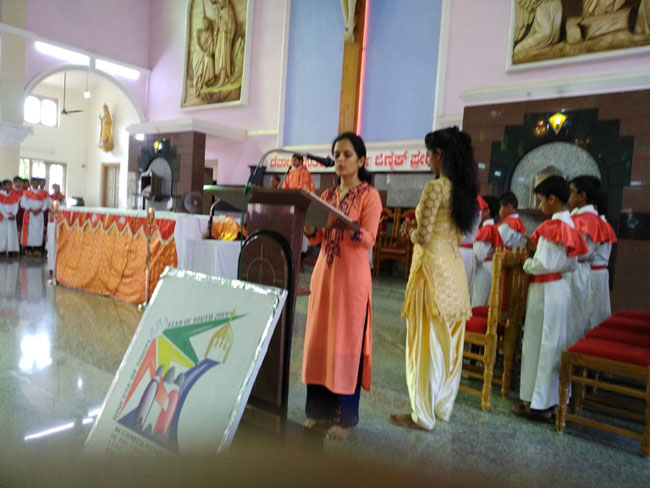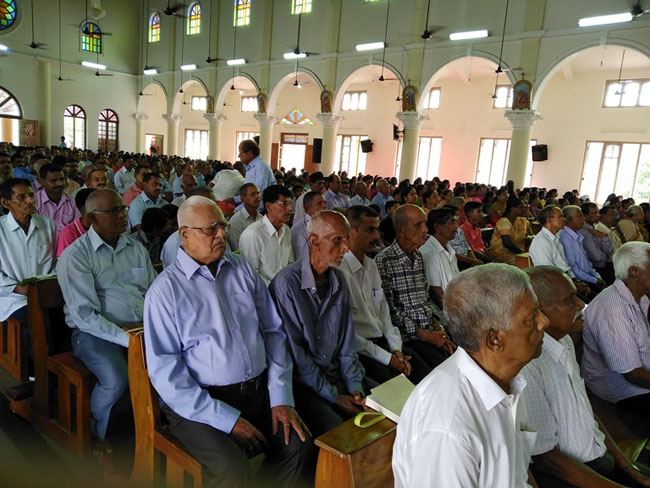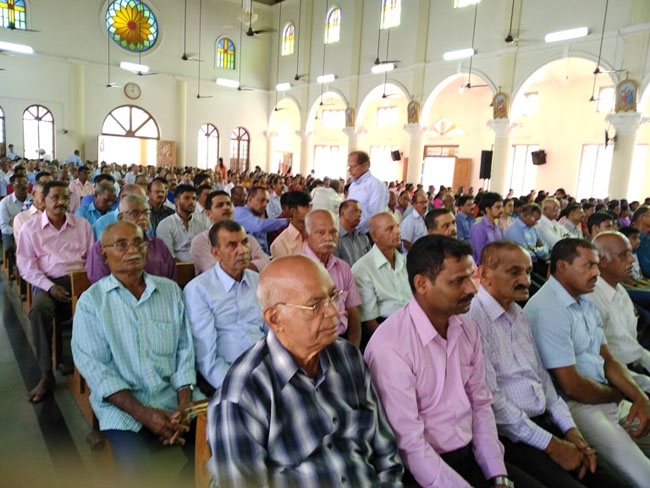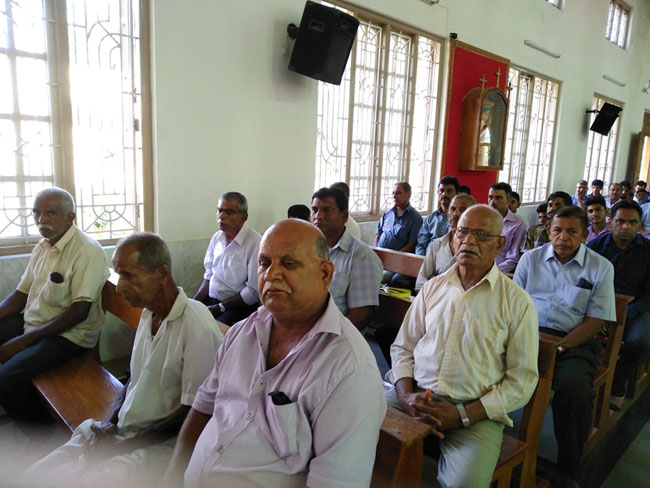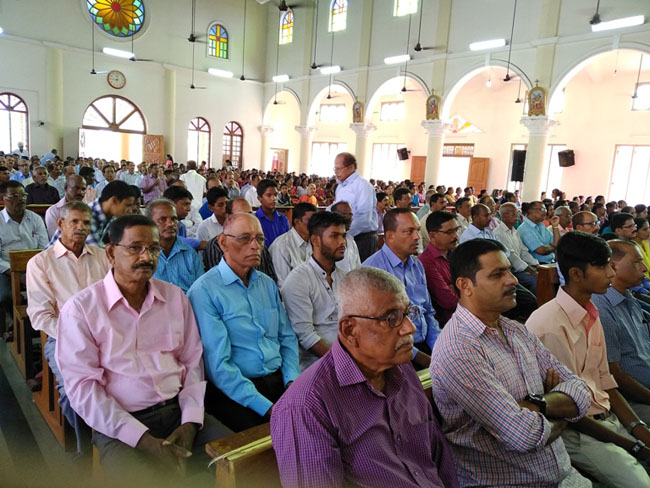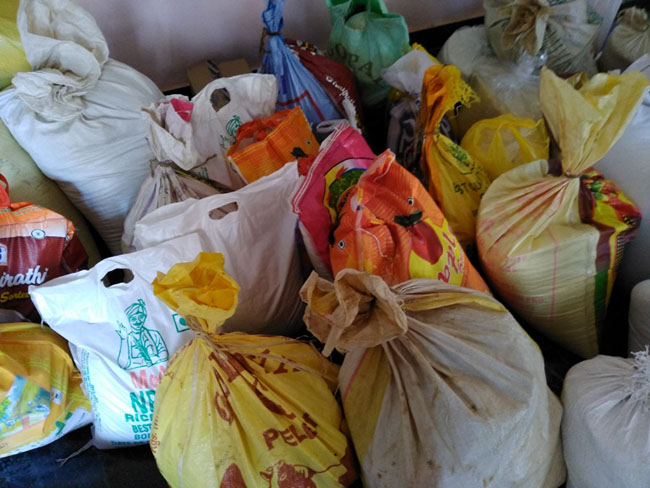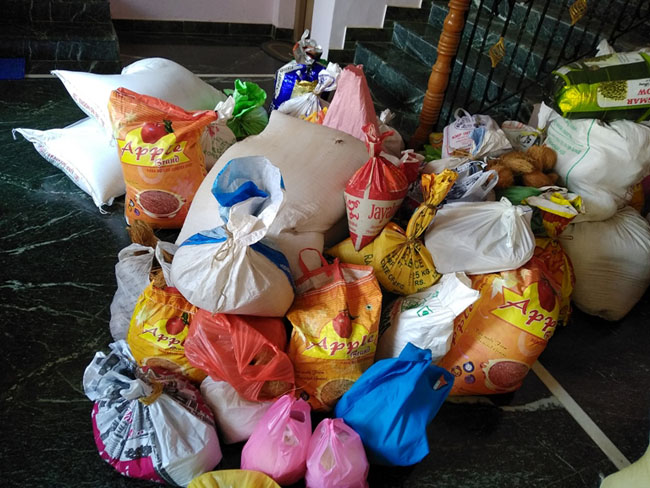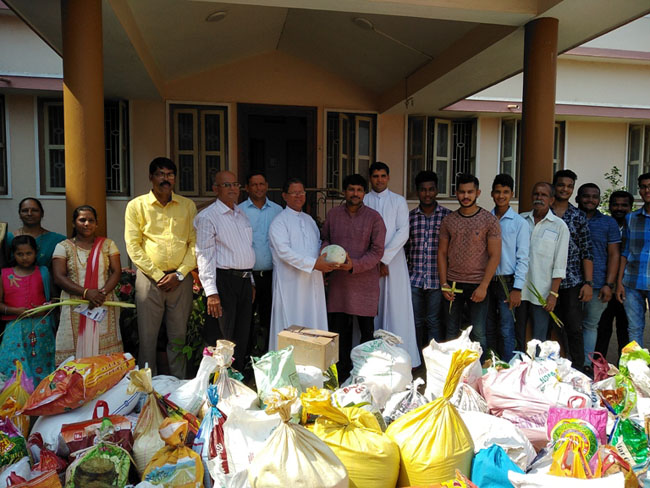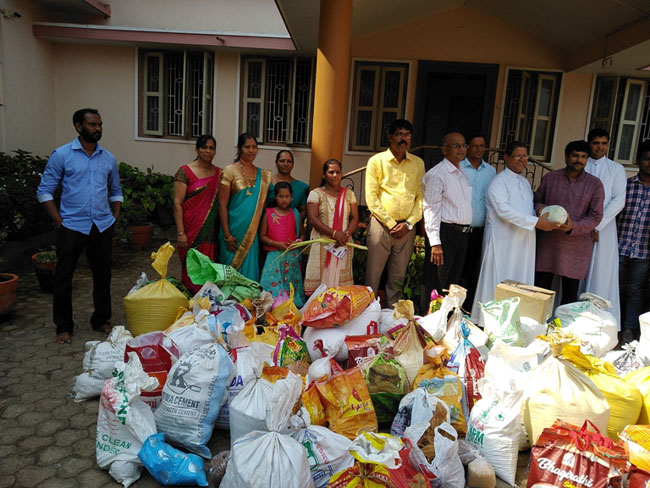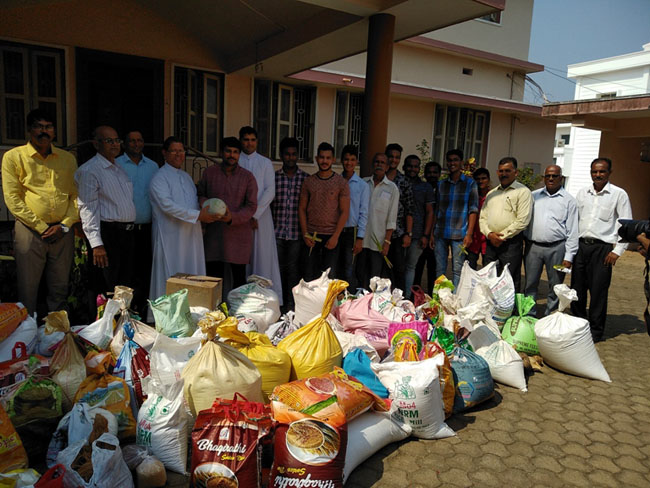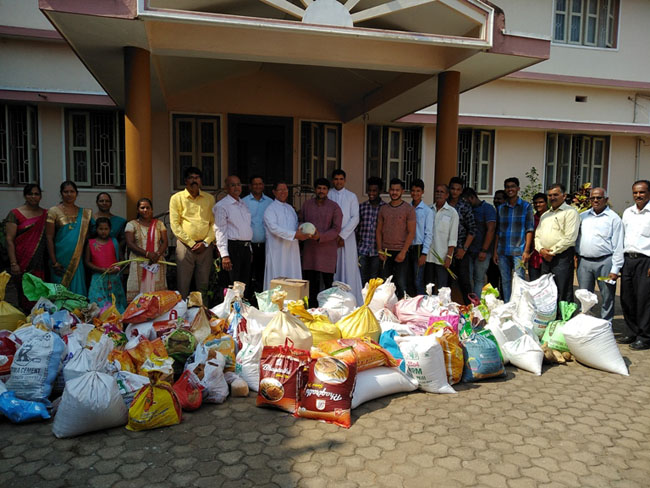 Soon after the blessing of the palms, all the parishioners returned to the church in procession.
The Passion of Jesus Christ as narrated in the Gospel according to St. Luke was read by Fr. Clement Mascarenhas along with Fr. Lawrence Cutinha and Fr. Roman Mascarenhas.
Delivering the homily of Palm Sunday, Fr. Lawrence Cutinha said that everyone who suffers in life responds in different way. Jesus bore His sufferings in a unique way which should be an example to all of us. He suffered mental agony and physical pain like any other person. But He suffered for mankind to redeem it from sin. Though He was innocent, He suffered silently for the salvation of mankind.
After the mass, provisions, especially rice and coconuts as well as cash amount that was collected during the Lent for charity was handed over by Fr. Clement Mascarenhas to Joseph Crasta, Founder and Trustee of 'Snehalaya Charitable Trust'-Psycho-Social Rehabilitation Centre for the poor, ailing, neglected and abandoned located at Manjeshwar, Kasargod District.