Abu Dhabi: Third anniversary celebrations of Konkani community of St Paul's Catholic Church Musaffah
By Ronald DSouza

Bellevision Media Network


Abu Dhabi, 17 Jul 2018: The Konkan community of St. Paul's Catholic Church Mussafah, Abu Dhabi has celebrated their Third Anniversary with a great fervor on 13th of July 2018. The celebration began with Holy Mass at 6 pm and the main celebrant for the mass was Rev. Fr. Wilson Rumao Spiritual Director, St. Paul's Konkani Community, Mussafah, Abu Dhabi. A large number of faithfuls over 500 attended the 3rd anniversary thanks giving Mass.
The Cultural Programme started immediately after the Holy Mass Mr. Suresh Saldanha anchored the program very well. The Programme began with Prayer dance Saglya Srastechya Yeh Raschnara (Oh! Creator of the Universe) performed by Stacy, Sianna, Deona and Serra.. The Main Coordinator of the community, Mr. John D'Lima welcomed the Priests Rev. Fr. Varghese OFM Cap, Asst. Parish Priest, Rev. Fr. Abraham OFM Cap. Asst. Parish, Rev. Fr. Wilson Rumao OFM Cap, Asst. Parish Priest and Spiritual Director of Konkani Community of St. Paul's Church Musaffah and guest of honors M/s. Robert D'Souza, Noel D'Costa and Mrs. Flavia Crasta, for felicitation. Flower Bouquets were given to them as token of love and gratitude for their whole hearted support to our community.
Immediately after the felicitation, M.C. requested all Priests and Guests of Honour for Lighting of the lamp along with Apex Team Coordinator. A special Anniversary cake was cut in commemoration of this event. M.C. called on to stage members of audiences who celebrates their birthdays/anniversaries during the month of July.
Mr. John D'Lima gave a detailed Annual Report where he highlighted all activities that have taken place during the past one year.
It was a very proud moment for all the members of Konkani community at Mussafah to felicitate 3 of their Parish children who have passed out 10th and 12th grade exams with a certificate and gift as a token of love and appreciation. The recipients of these felicitations are: Abigael Fabia Sequeira - SSCE, Chrizel Shirley D'Souza – SSCE and Shalet Pinto - PUC. Konkani community also felicitated Mr. Mervin Lobo and Ms. Jennifer Gomes for training the children and for choreography of the cultural activities as a token of love and appreciation.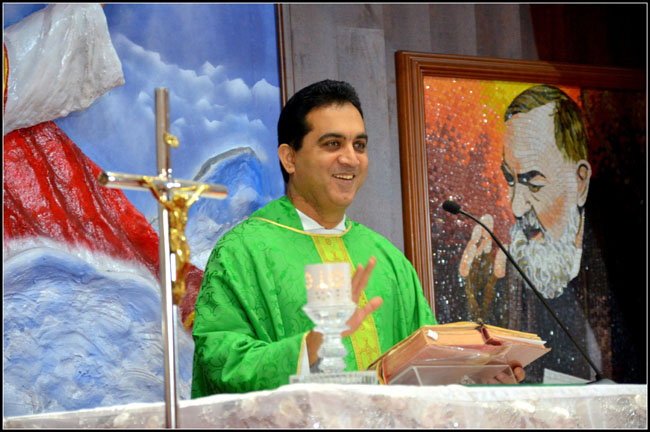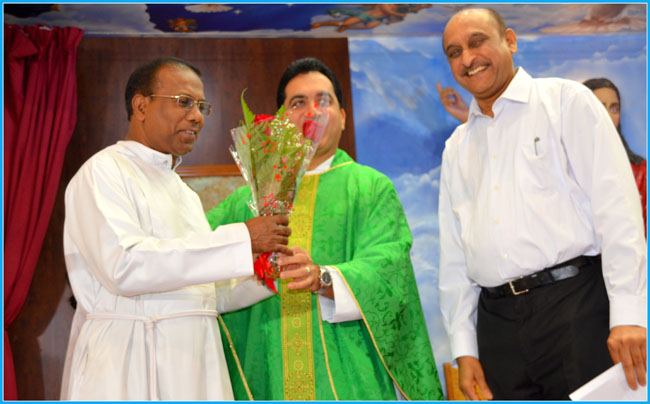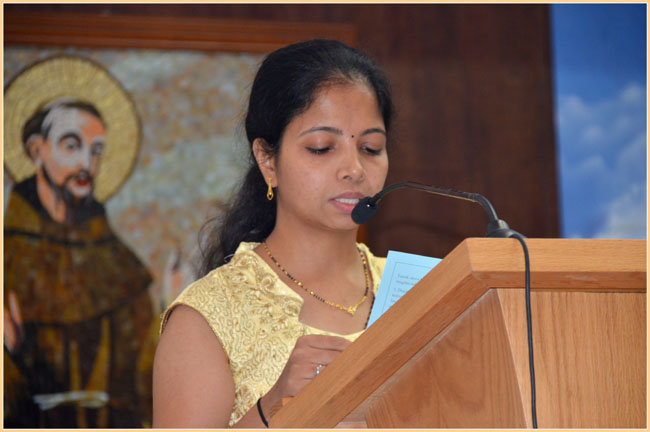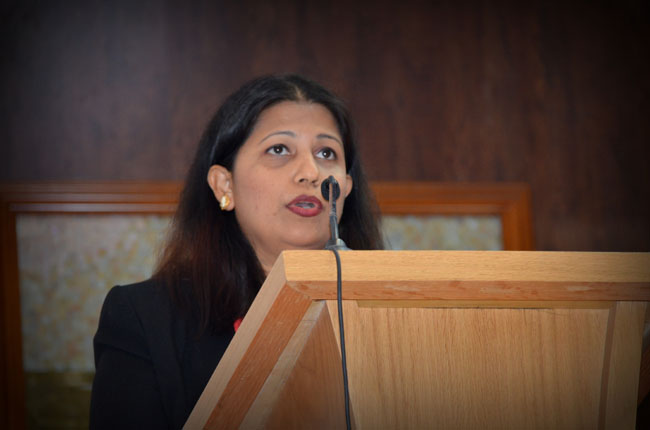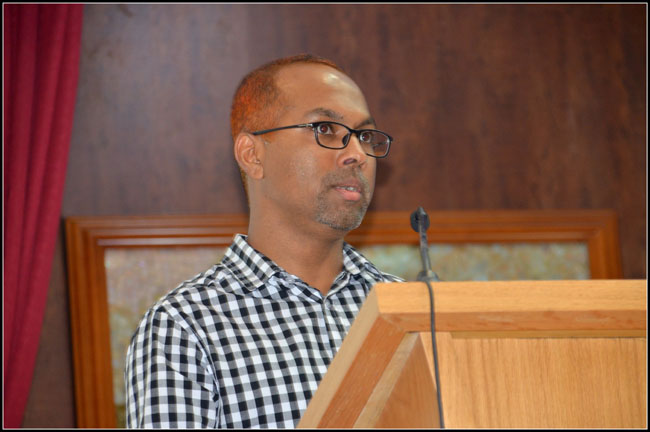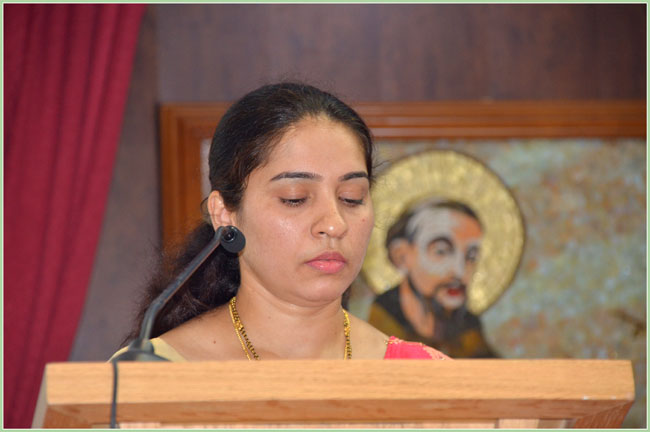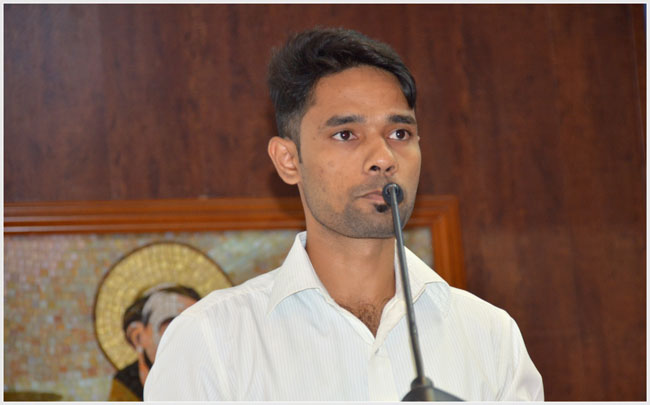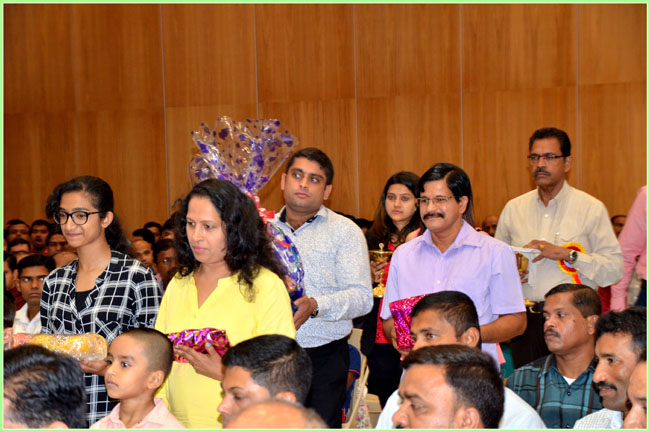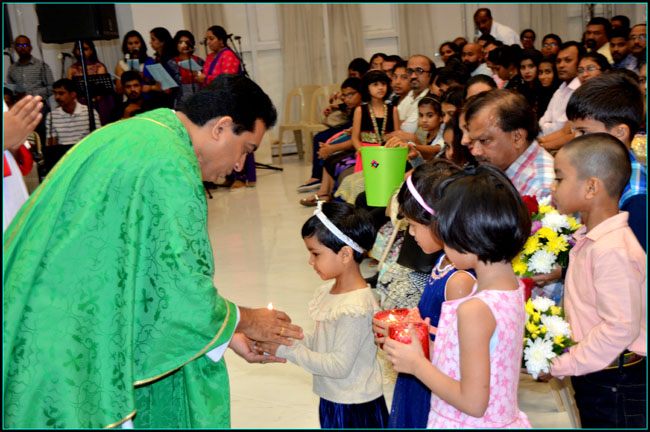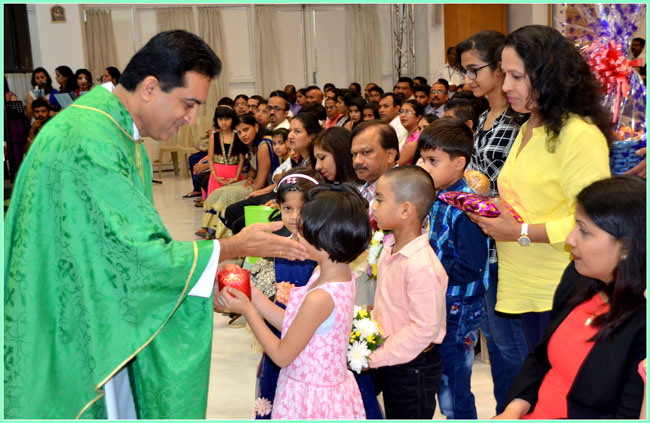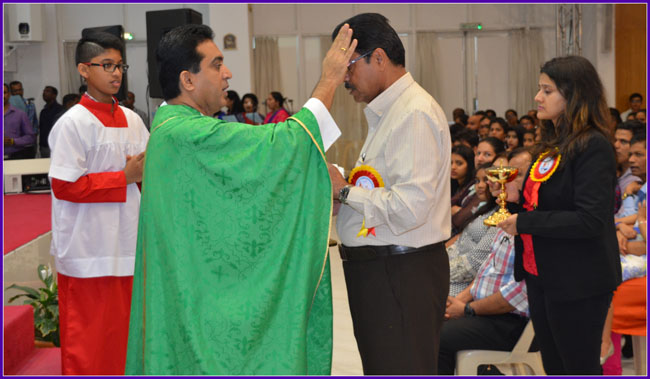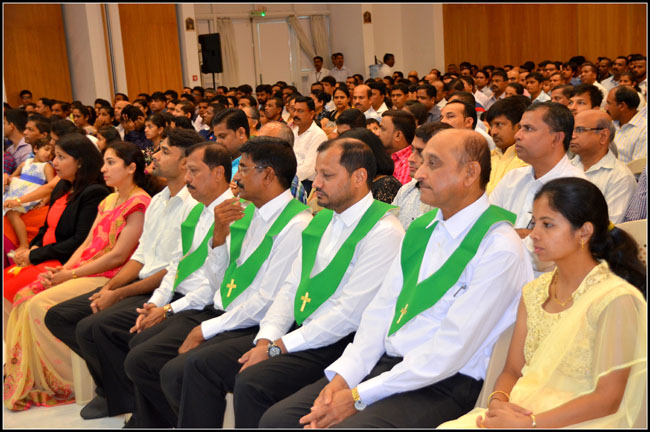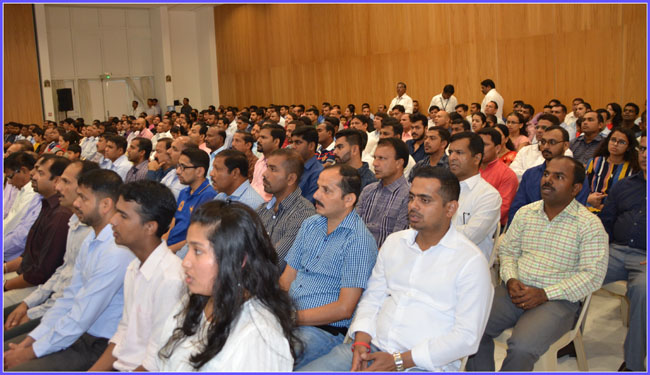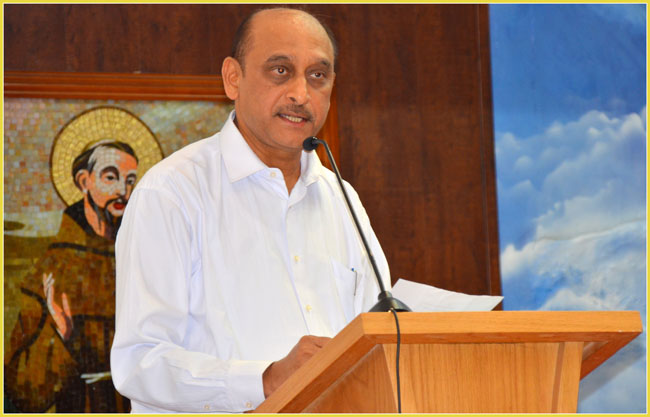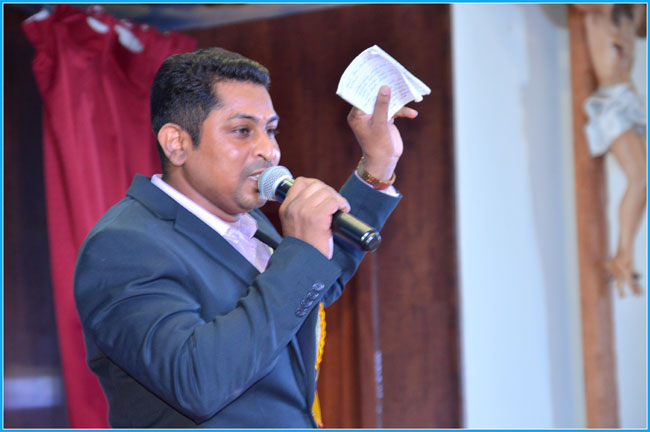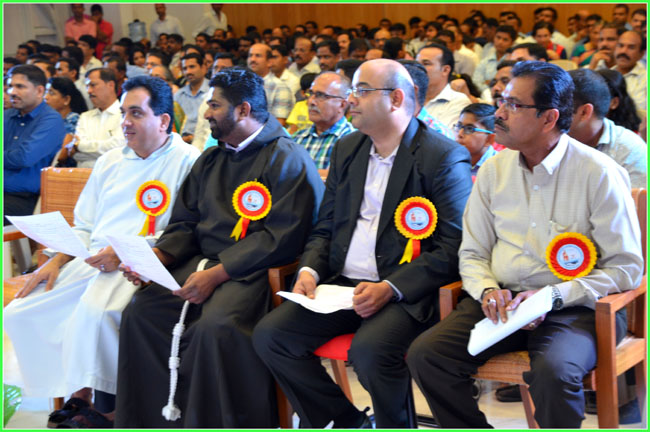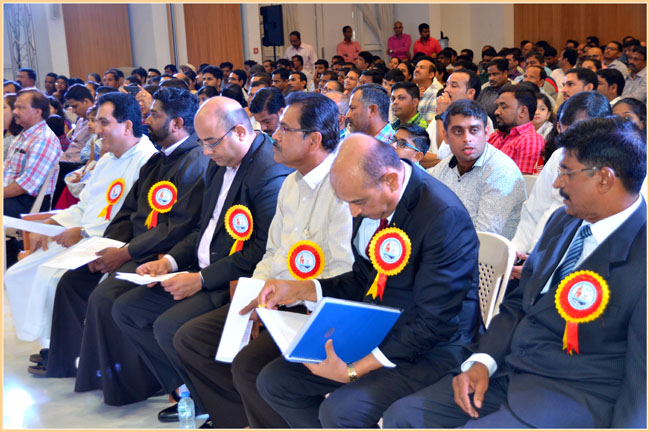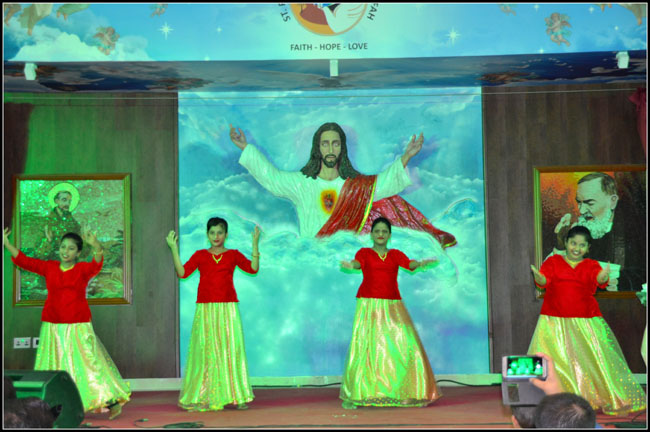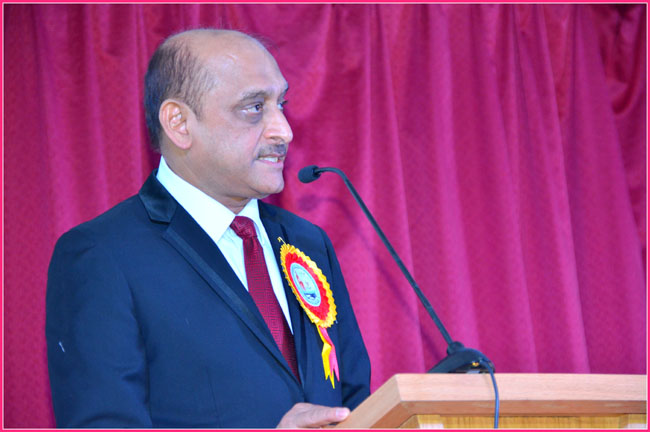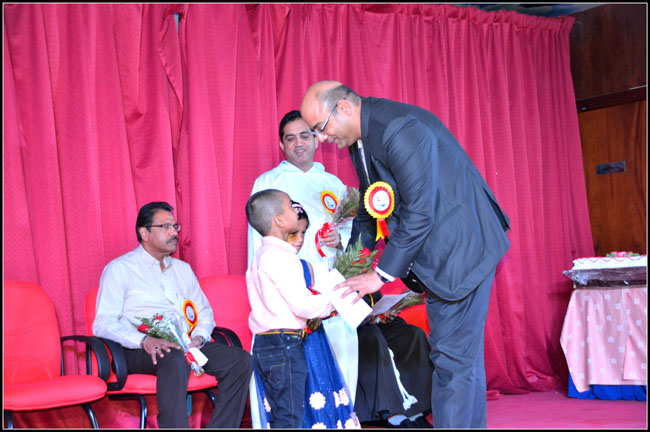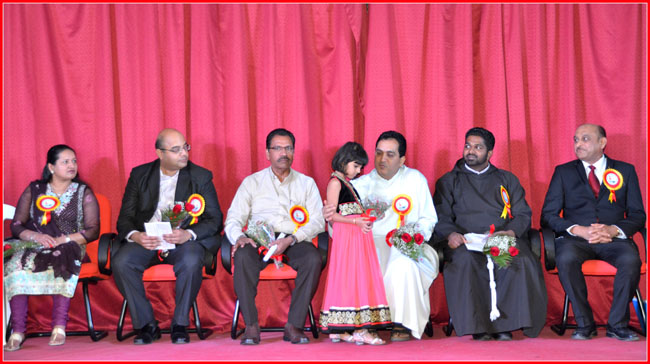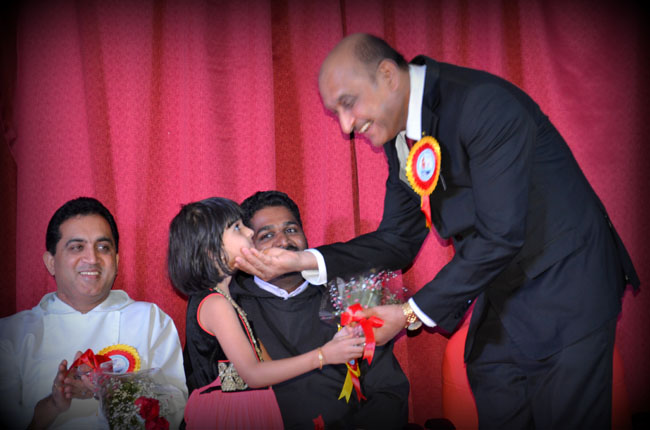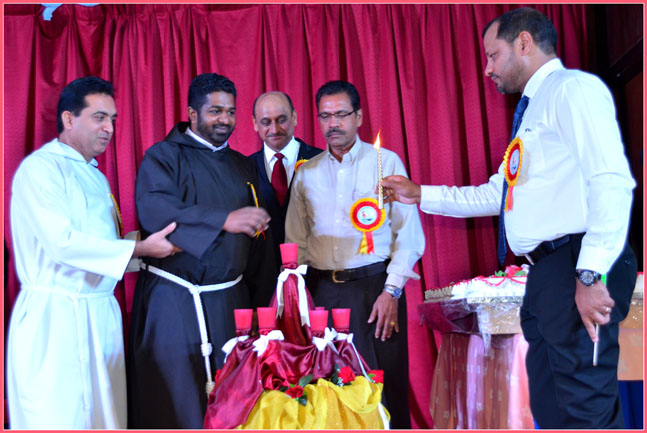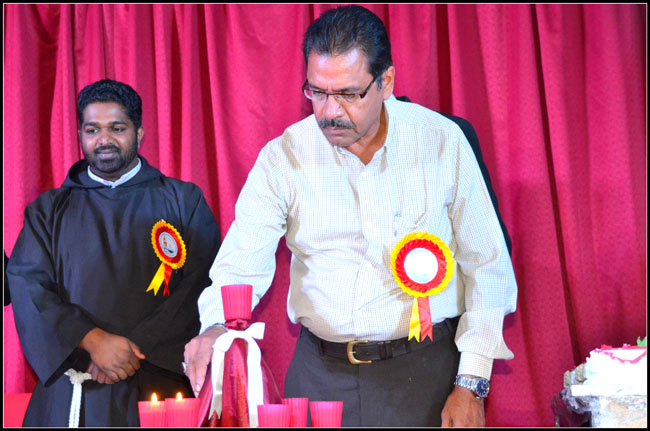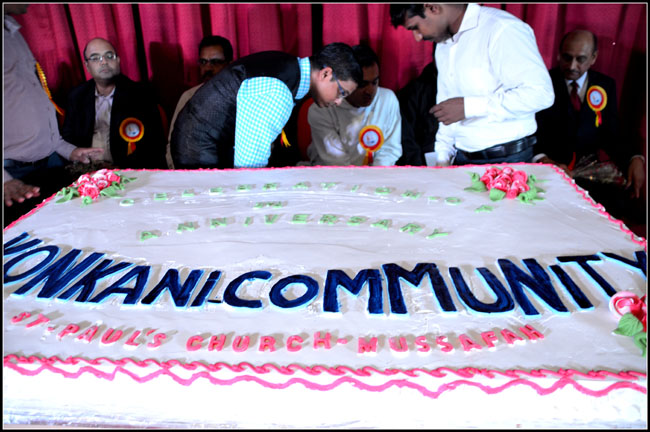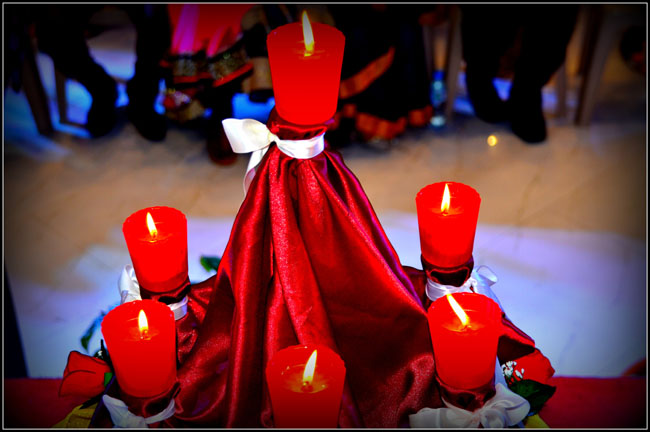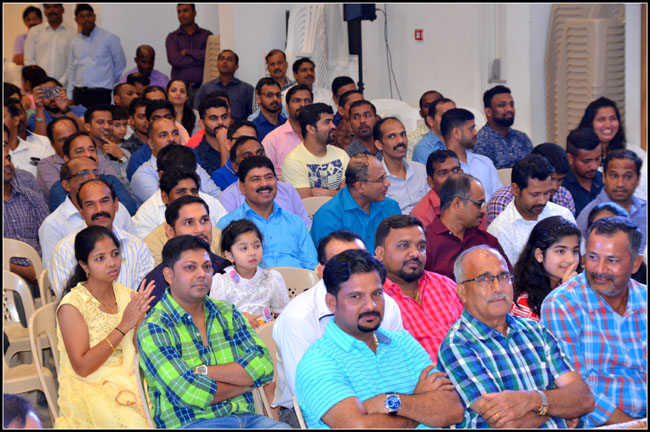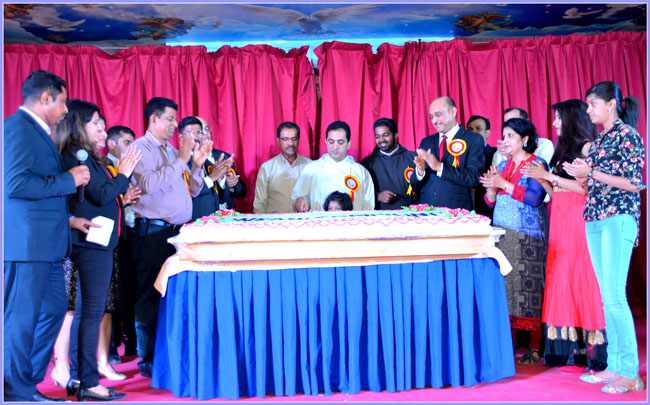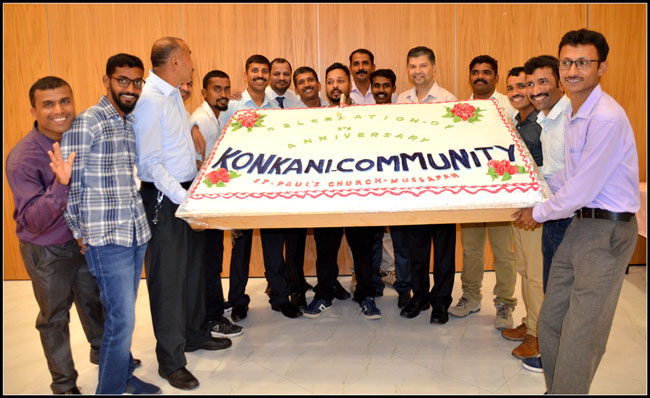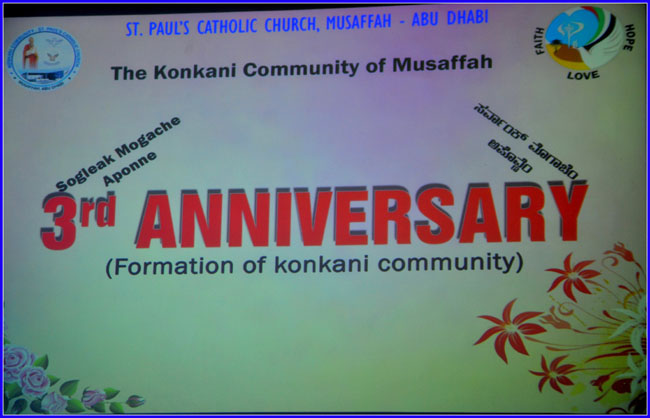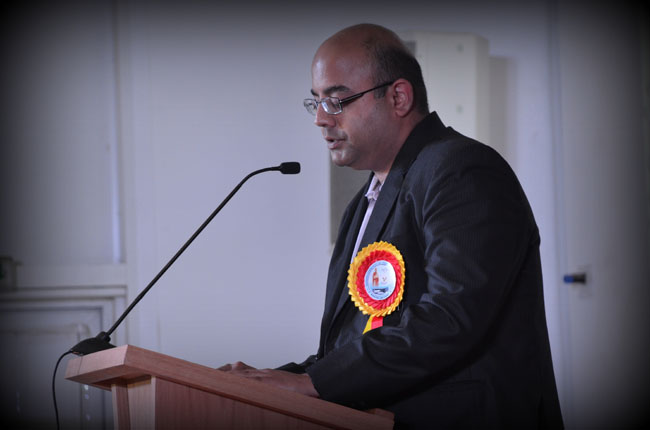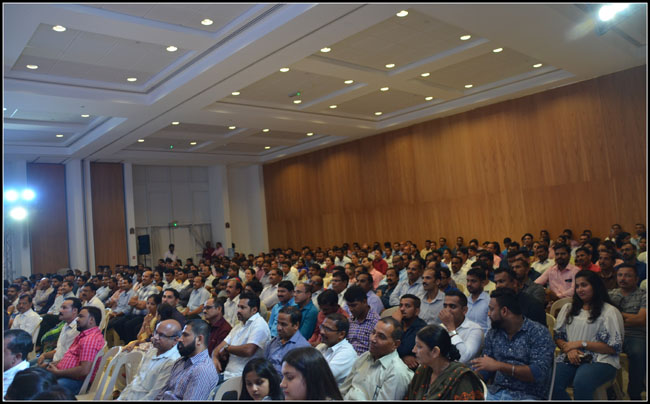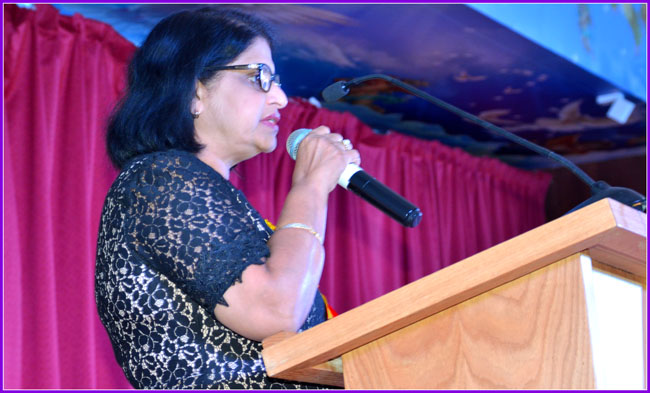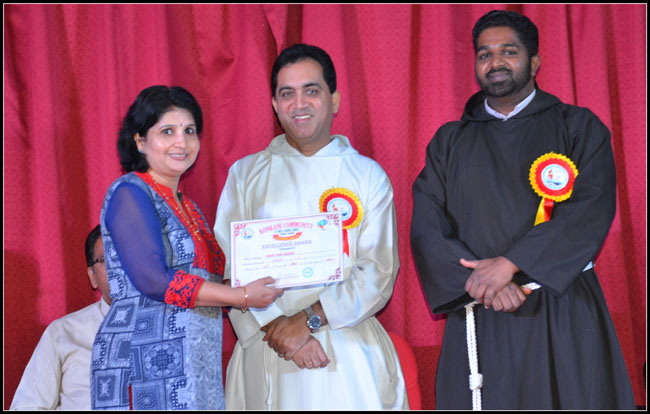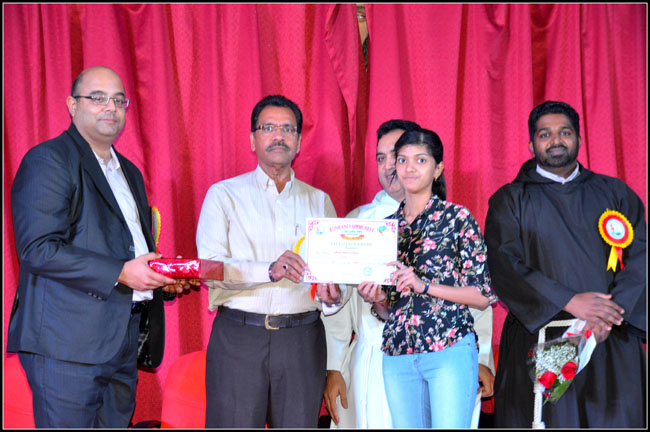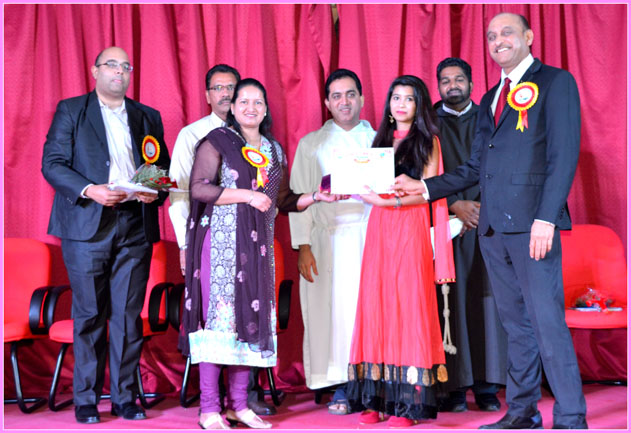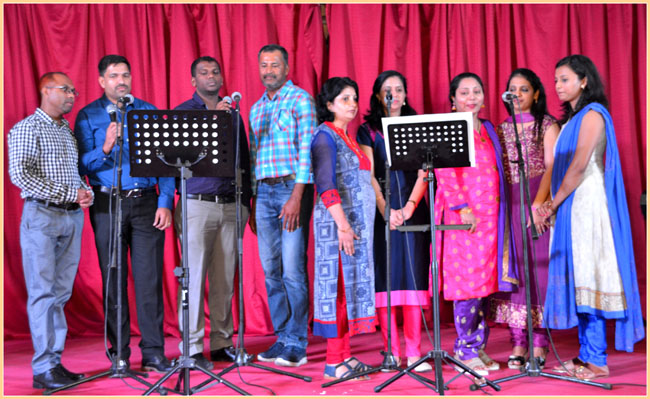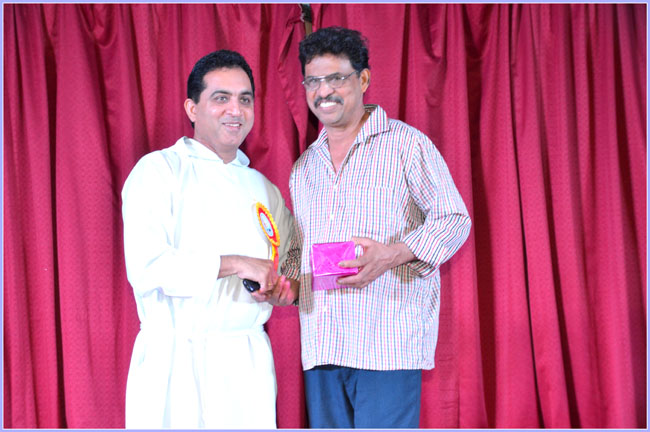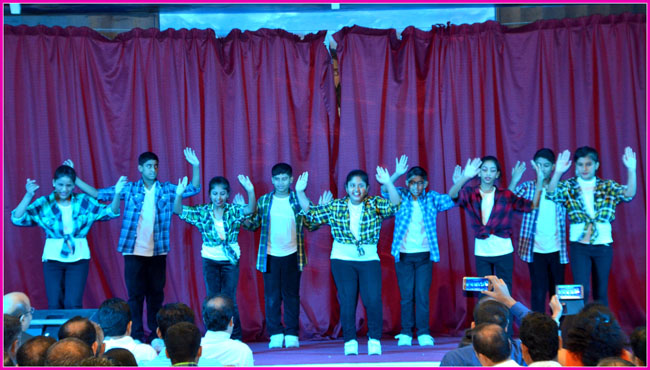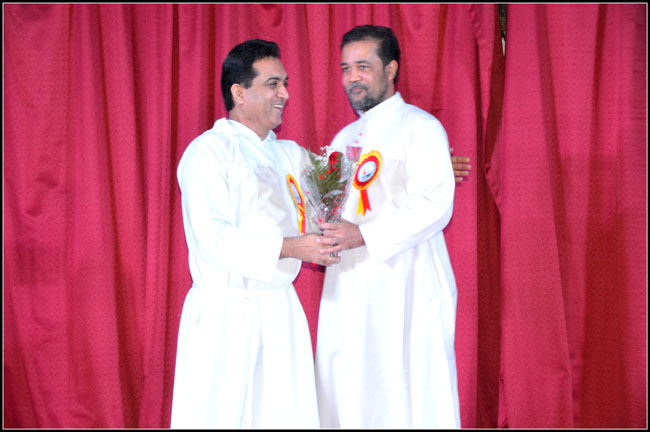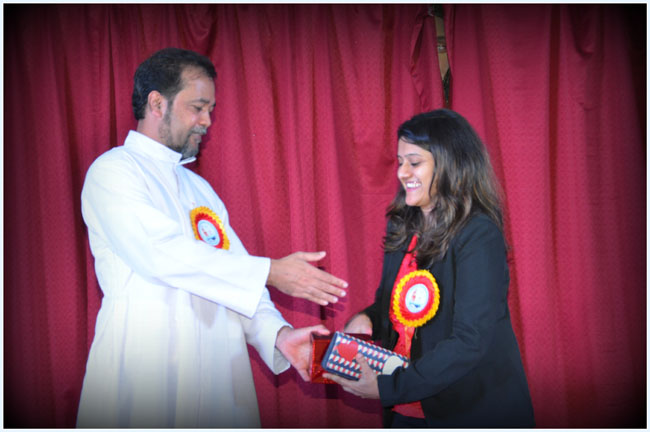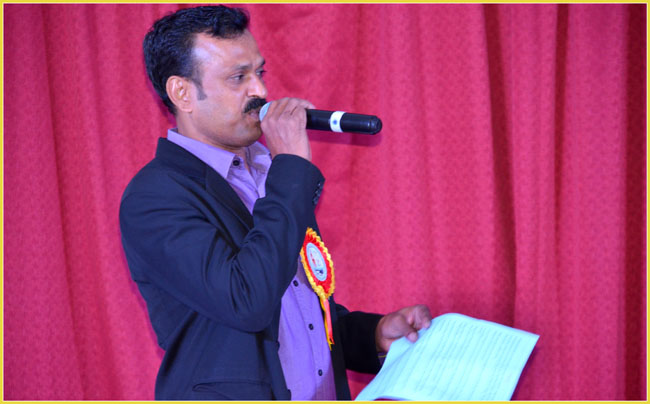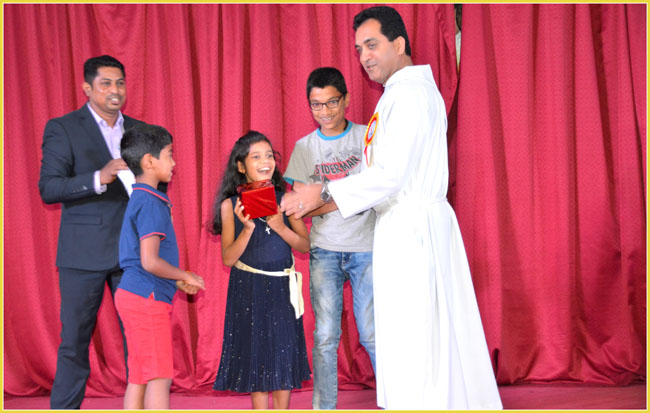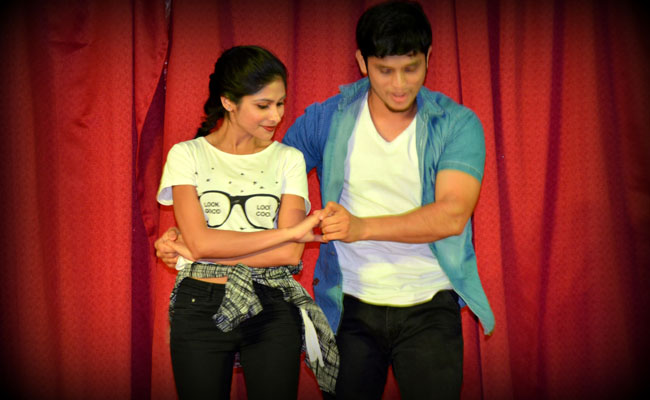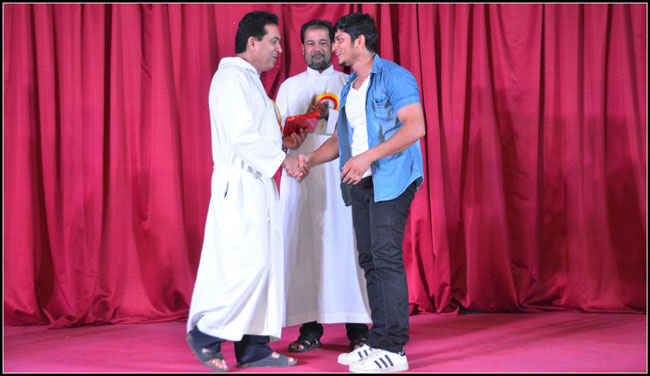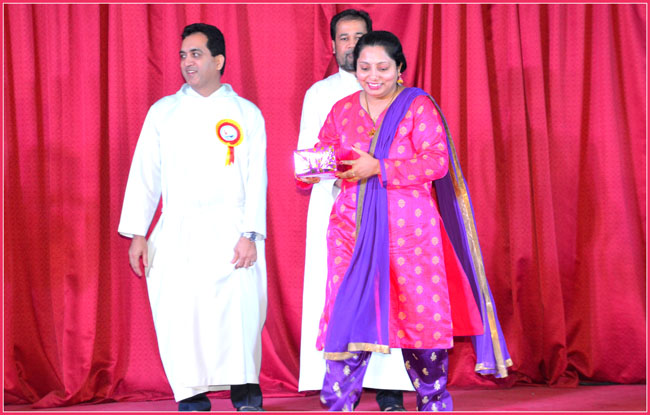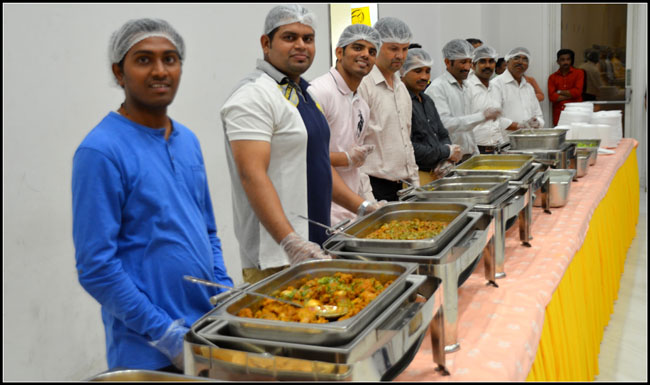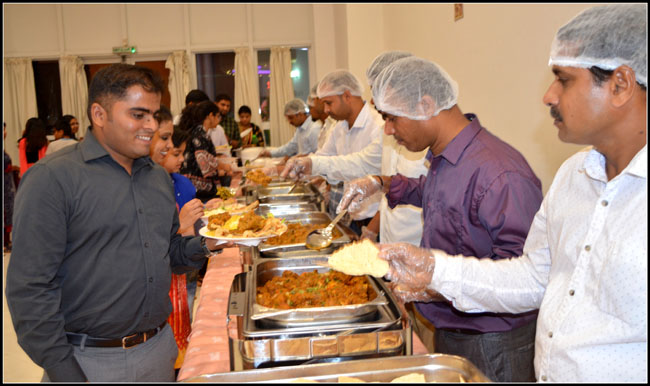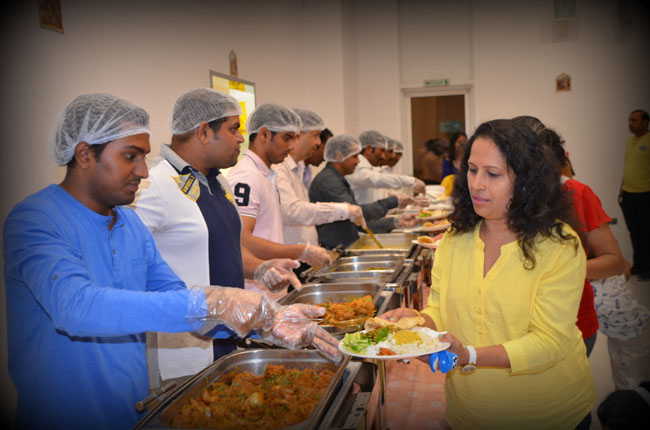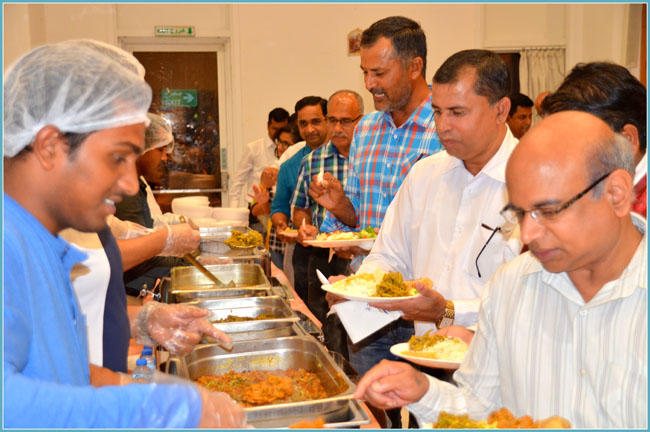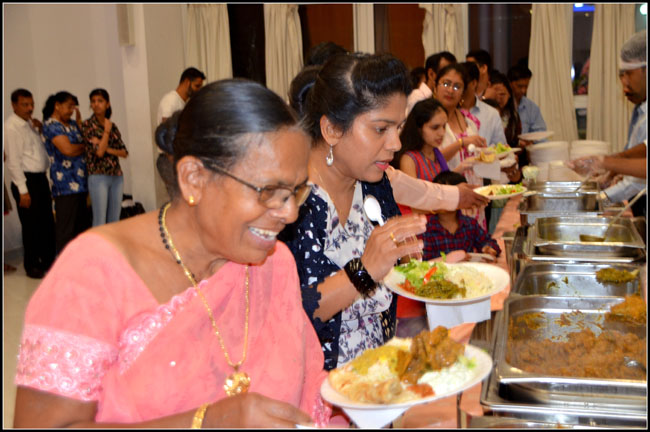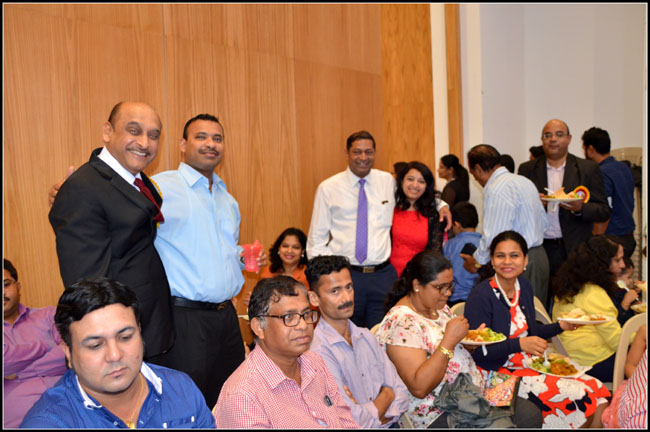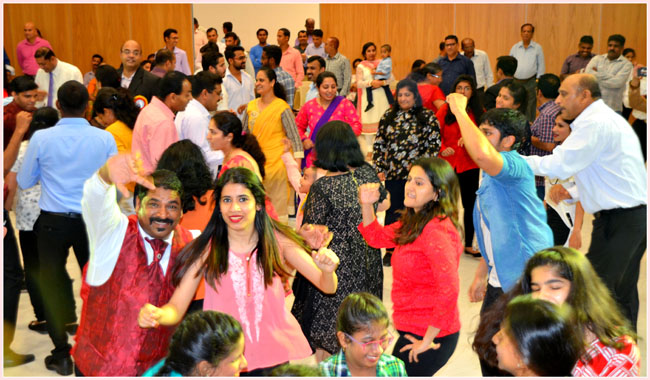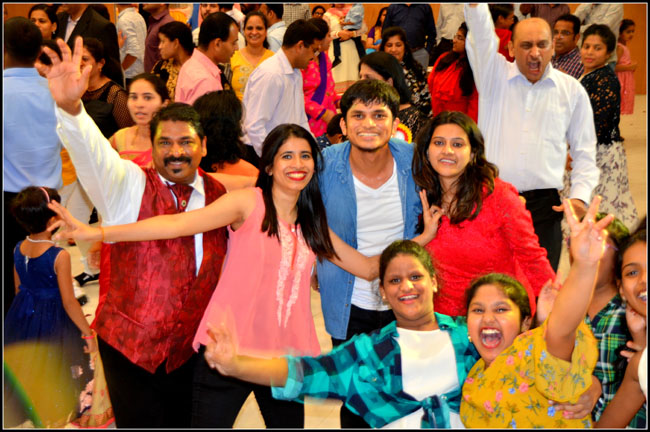 The anniversary theme song with the lyrics by Mr. Suresh Saldanha and composed by Mr. Ashwin Dias was performed. People have given them a loud applause for this song.
The Musaffah Kids performed a scintillating dance performance titled Rail Gaadi. This dance was performed by Deana, Serra, Stacy, Natasha, Sianna, Cleon, Ethan, Natan and Justin. The audience were on their toes and gave them a rousing round of applause for their performance.
The next dance performance has been given by Savio and Merlyn and Marvin and Jasmine titled Yego Tu Yego Mogache Toofan utovnk Yego. This was a mesmerizing performance given by Musaffah youngster where audience started dancing and shouted slogan once more.
The day's final cultural programme was a dance from Mervin Lobo and Melissa Monteiro. The performance has taken the audience to different level and all were stunned to see the performance. Audiences were stood up and gave them a rousing ovation. An eye catching performance by the artists to remember for a long time.
There were many spot prizes for Children, Men, Women and for all were distributed in between the programme and M.C. kept the crowed very humorous with his witty jokes.
A vote of thanks was given by Apex team Liturgy Coordinator Mr. Robert Cardin and he thanked all people for their continued support and also appealed the same for their future events. He also thanked Fr. Wilson Rumao for organizing 2nd Konkani Mass for Musaffah church which all people were longing to have for a long time.
The grace before meal was done by Fr. Wilson. The specialty of the meal was Traditional preparation of food which was enjoyed by all.
The Baila dance for all made the people to come on to floor and dance. The program ended with singing laudate dominos by the all.
It was a memorable evening enjoyed and cherished by all.