Udupi/M'Belle: Cecilia Mathias steps into 100th year with Thanksgiving Mass and good wishes
By Eugene DSouza, Moodubelle

Bellevision Media Network


Udupi, 15 May 2016: Hitting a century in the game of cricket is a milestone in the career of a batsman, so also reaching the age of 100 is something in the life of an individual that calls for celebration and recognition. Mrs. Cecilia Mathias of Mother Theresa Ward in St. Lawrence Parish, Moodubelle achieved this milestone on Sunday, 15 May 2016, when completed 99 years of her age and stepped into the 100th year. This day also happened to be the feast of Pentecost. The 100th birthday of Mrs. Cecilia Mathias was celebrated by a thanksgiving mass offered by her nephew, Rev. Dr. Valerian Fernandes from Aurangabad Diocese in Maharashtra at 11.30 am at the residence of Henry Mathias, her son attended by the family members, relatives, ward members and well wishers. The liturgy of the mass was animated by the family members.
Soon after the mass, a brief felicitation programme was organized. The programme was attended by Fr. Clement Mascarenhas, parish priest of Moodubelle, Dr. Valerian Fernandes, Sr. Millicent AC, niece of Mrs. Cecilia Mathias and Victor Cornelio, the only surviving brother of Mrs. Cecilia Mathias. Dr. Neri Cornelio, another nephew of Mrs.Cecilia Mathias and Principal of Milagres College, Kallianpur compeered the programme.
As the formal ceebration of the 100th birthday, Mrs.Cecilia Mathias cut the cake along with her close family members. Thereafter, she was felicitated by Fr. Clement Mascarenhas, Dr. Valerian Fernandes and Sr. Millicent. Meanwhile, felicitation song was presented by the sisters.
Speaking at this occasion, Fr. Clement Mascarenhas said that the 100th birthday of Mrs. Cecilia Mathias is being celebrated on a special day, that is, the feast day of Pentecost. She has had a long journey which has been a mixture of hardship and joy. While thanking God for the gift of long life of Mrs. Cecilia Mathias. While congratulating her for the century of life on behalf of the parishioners, he wished her good health and peace during the remaining part of her life.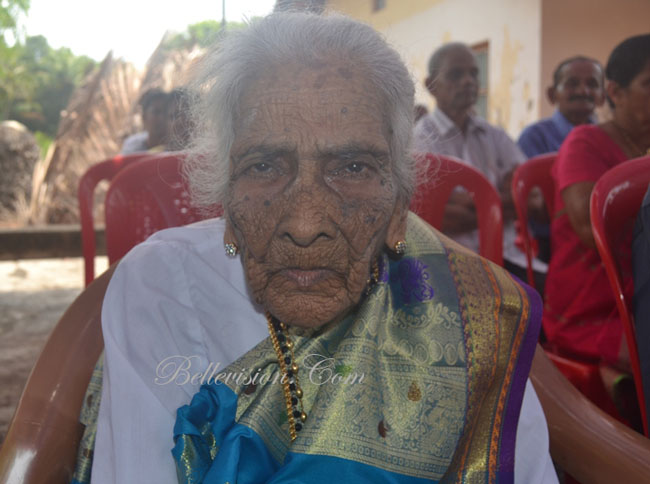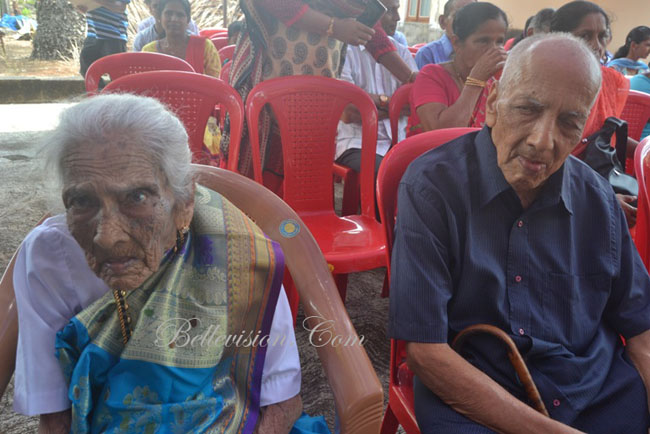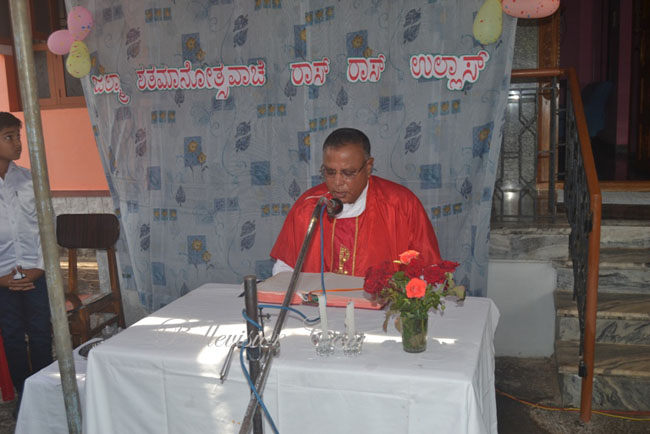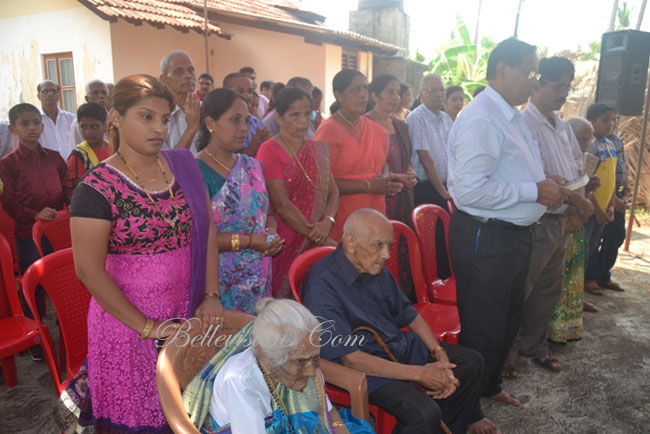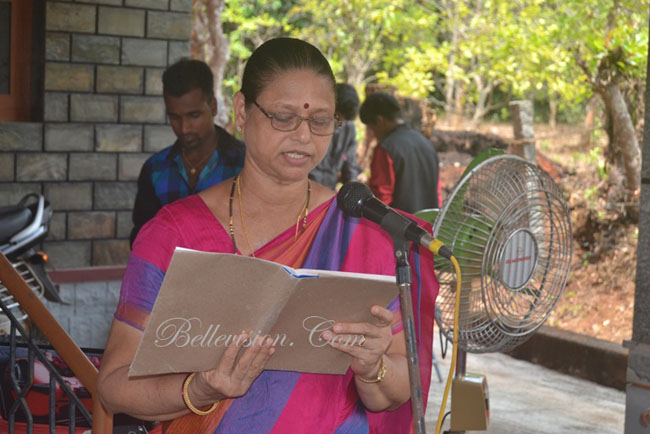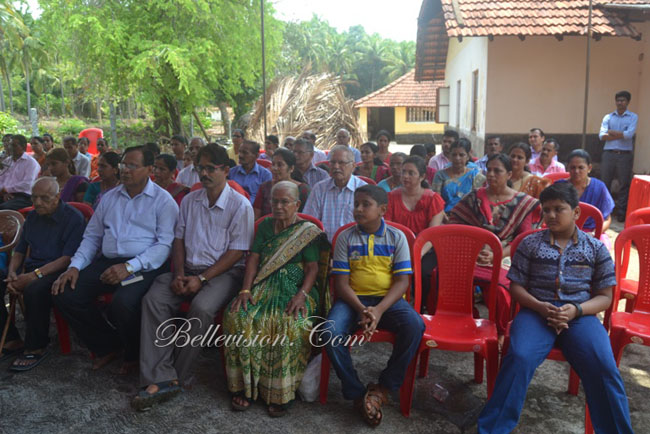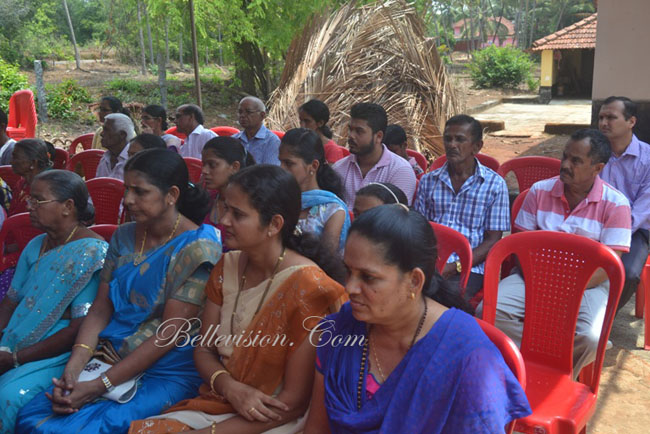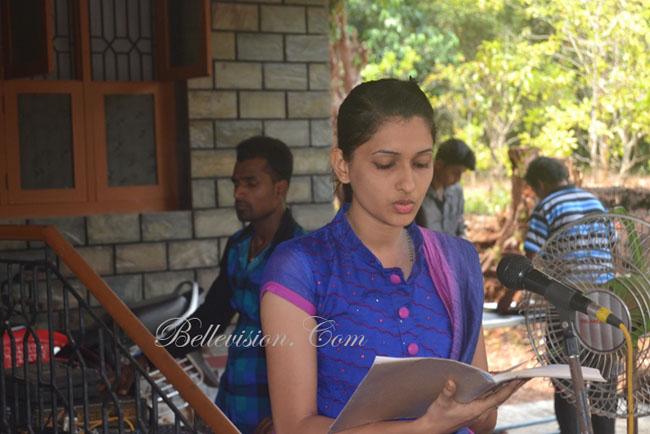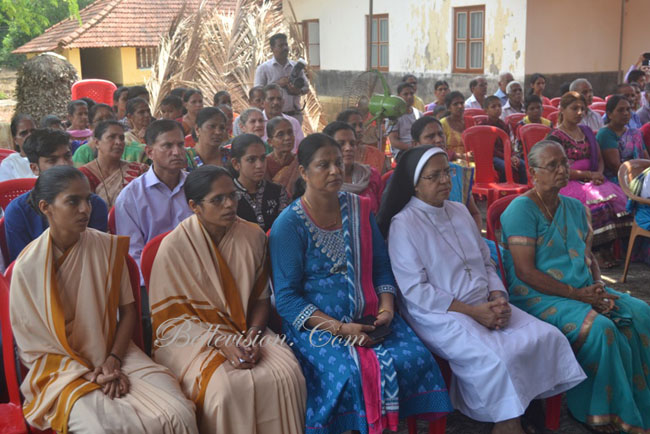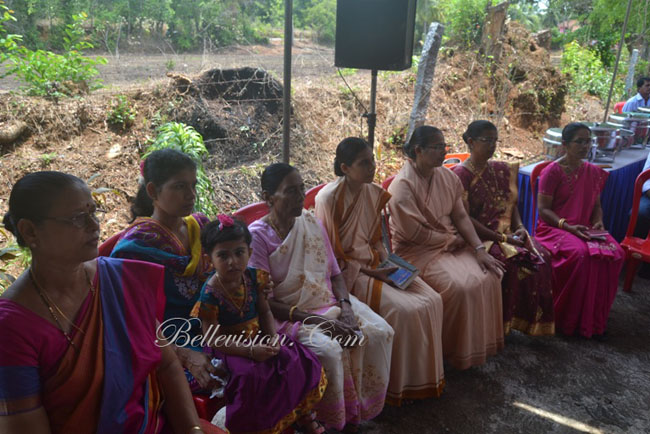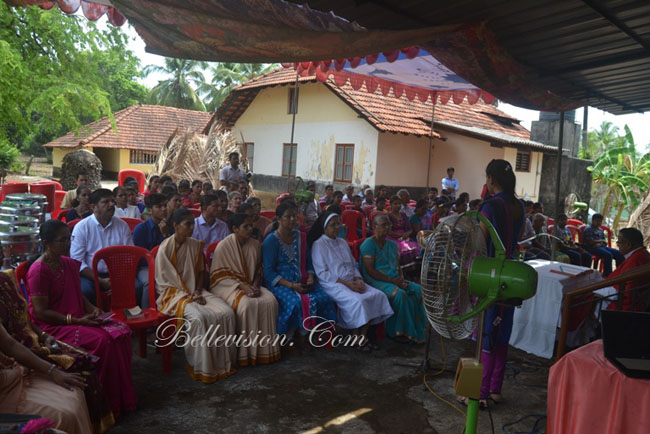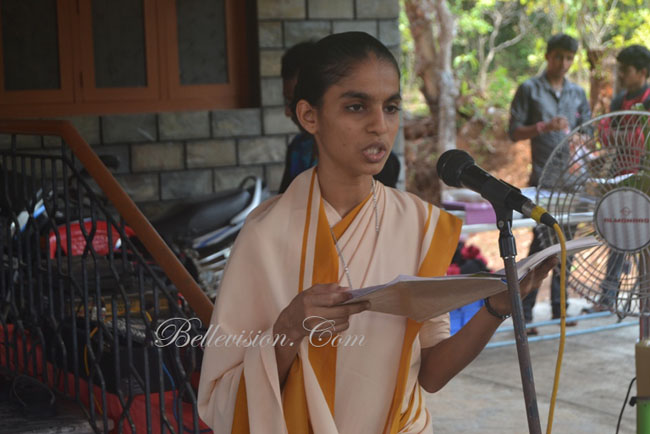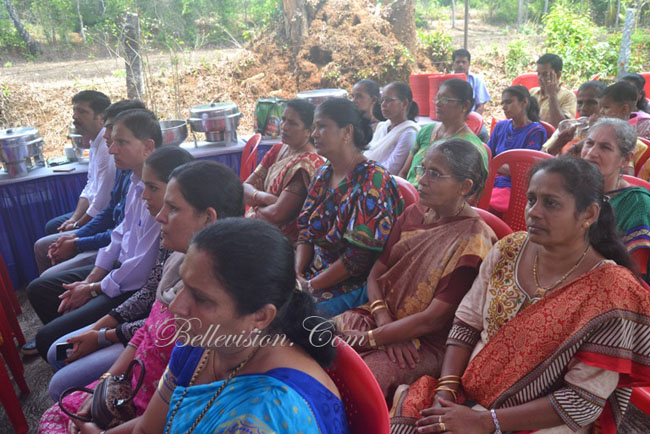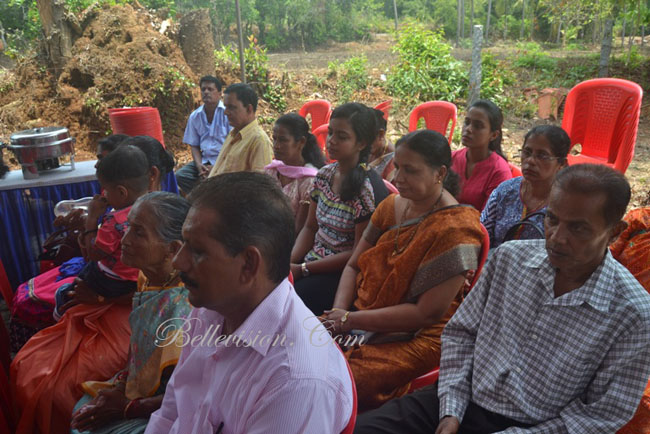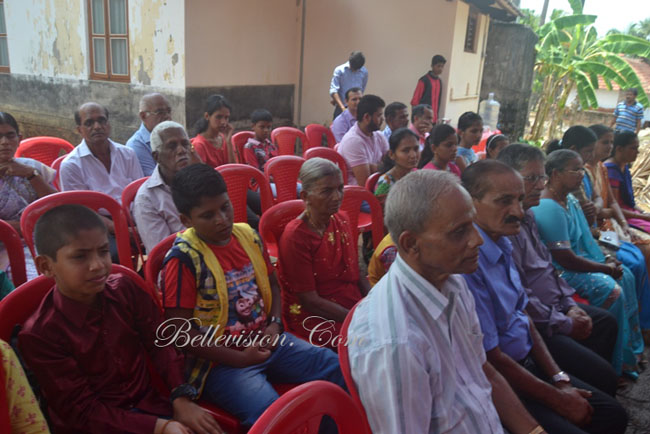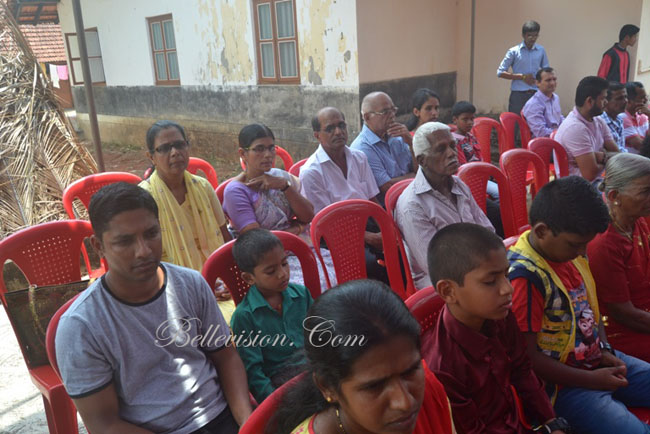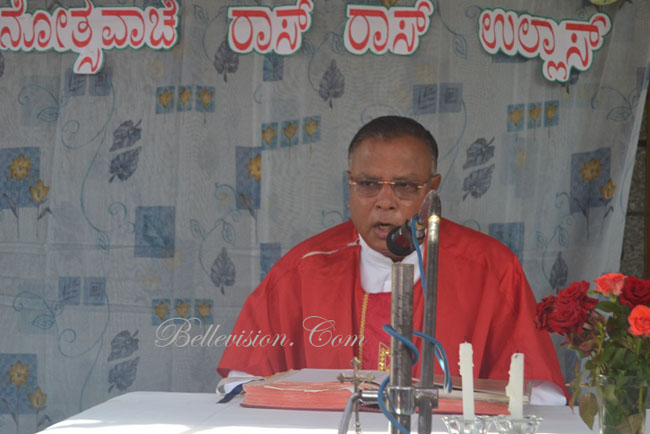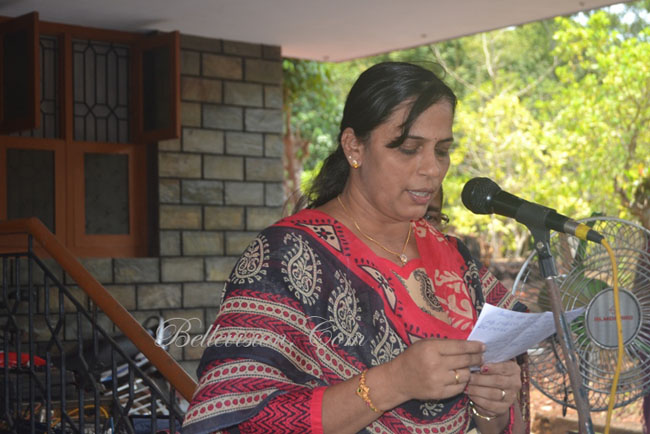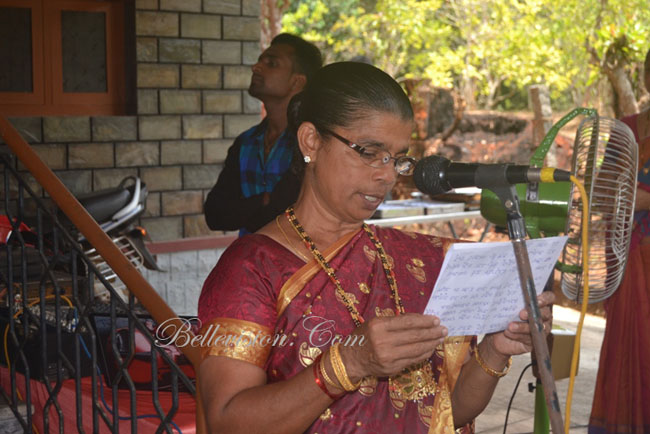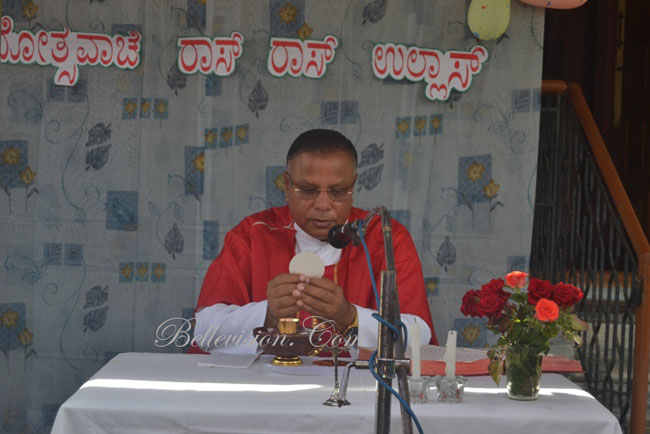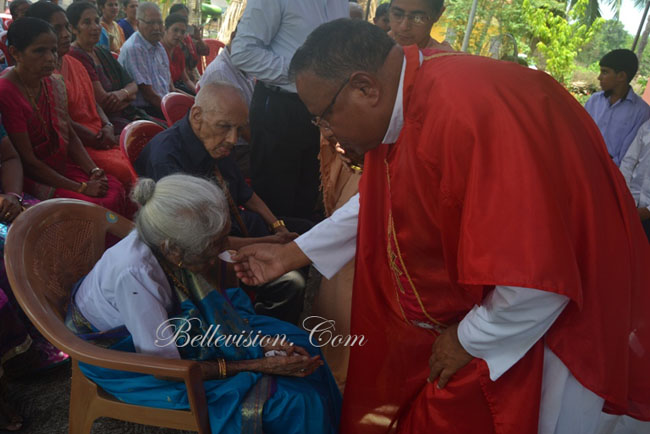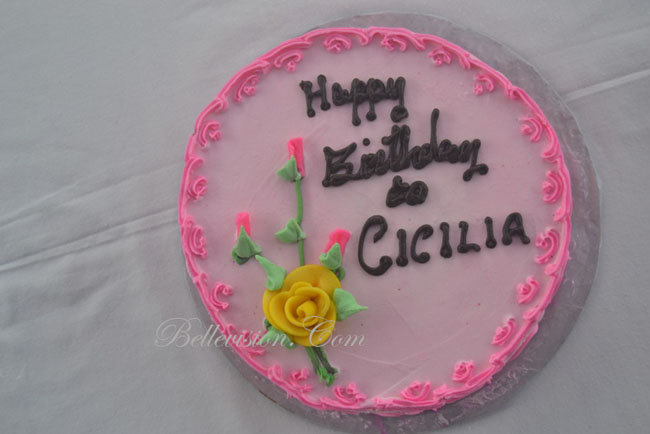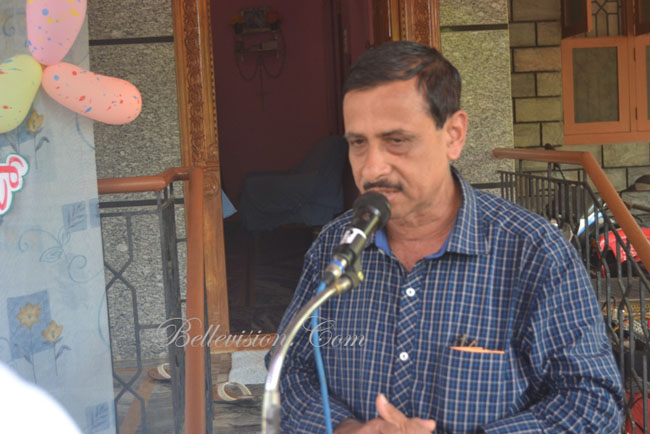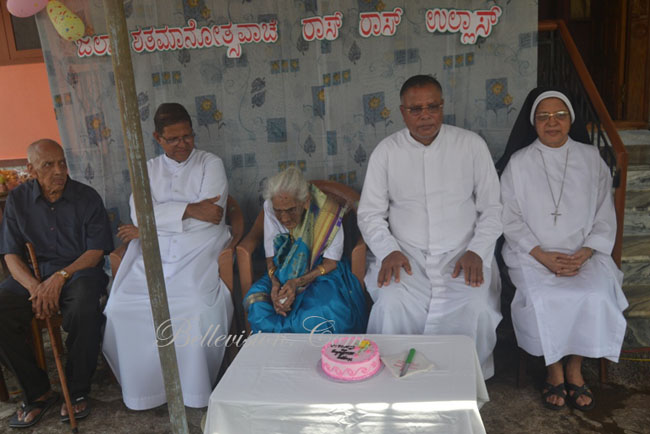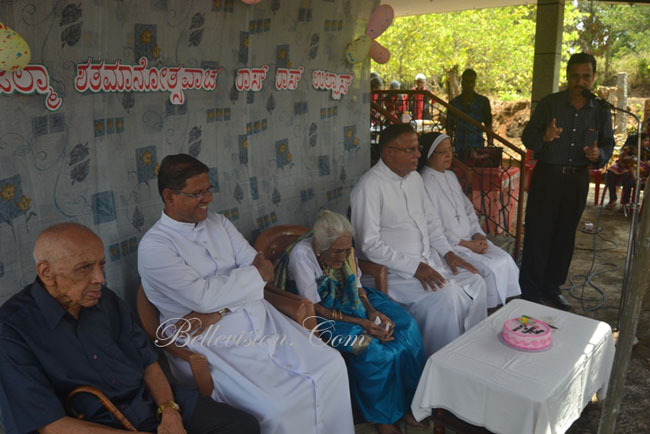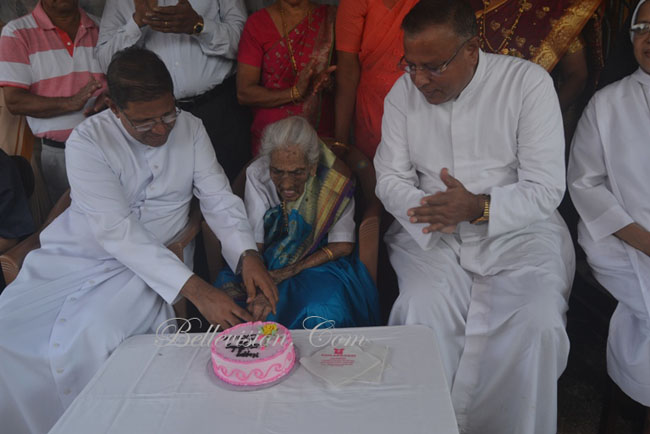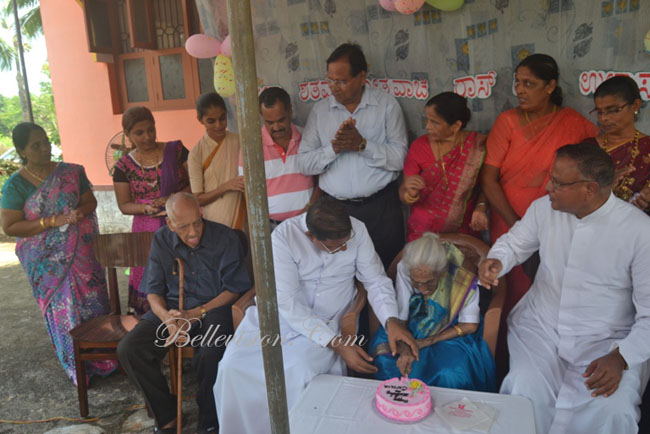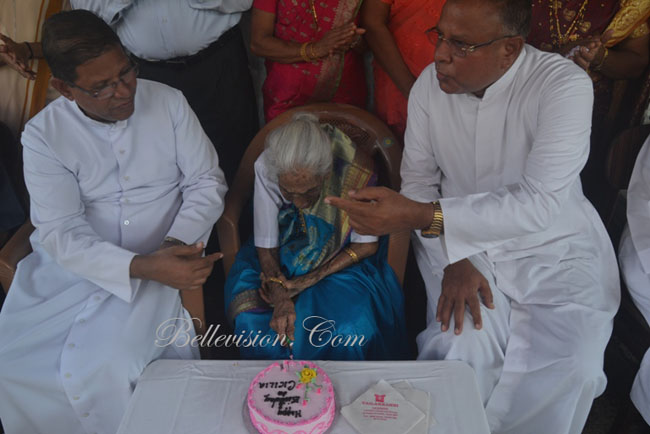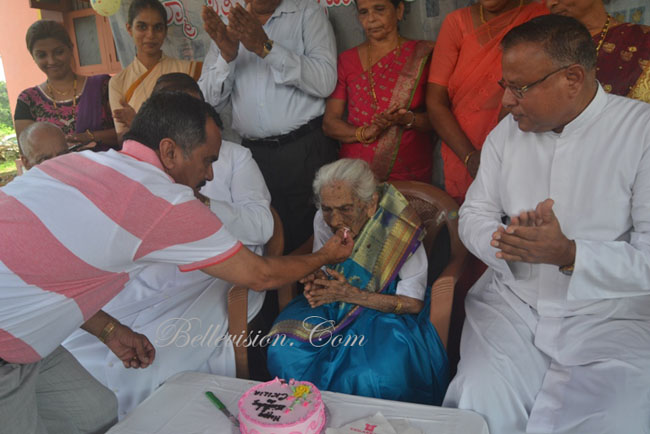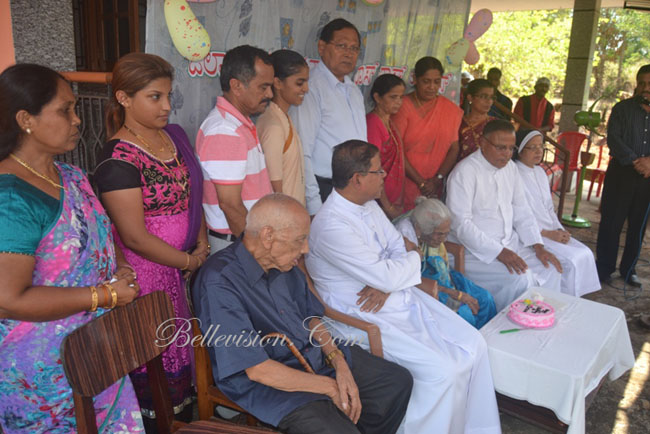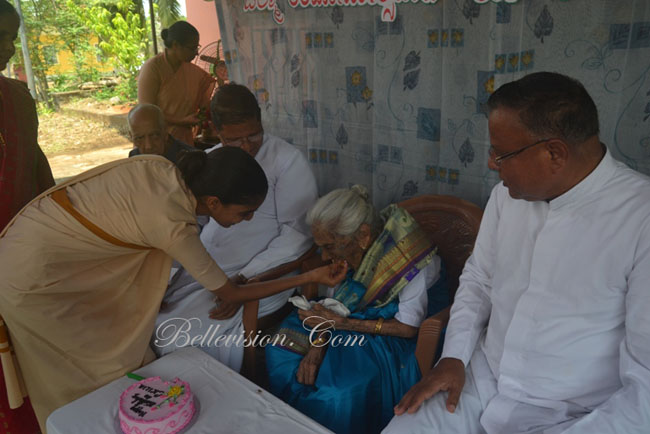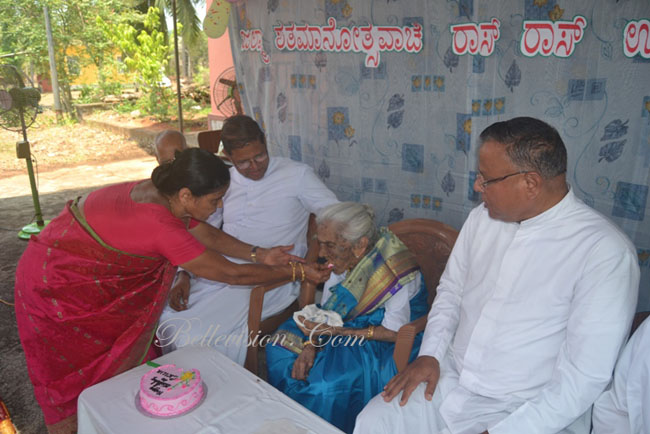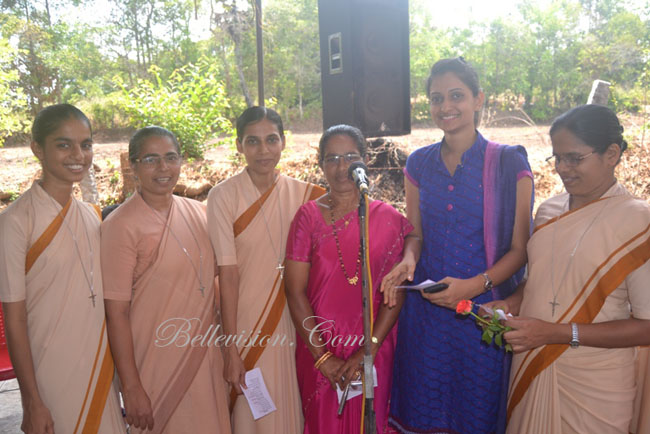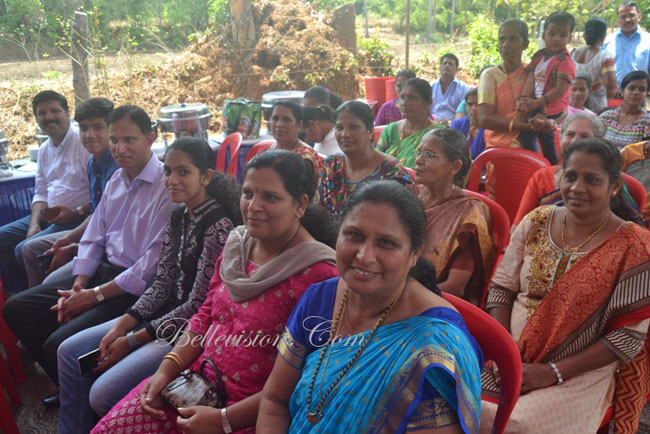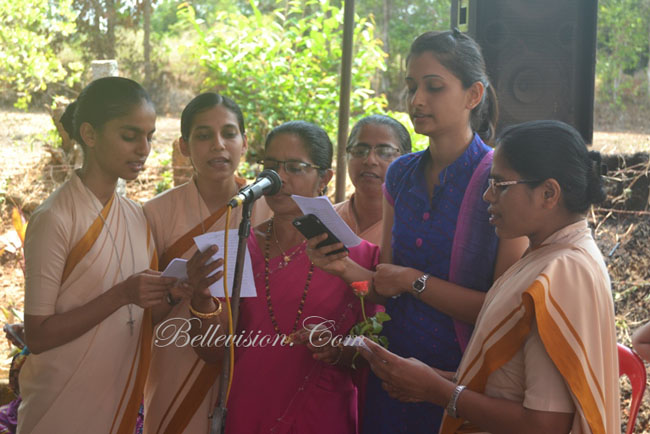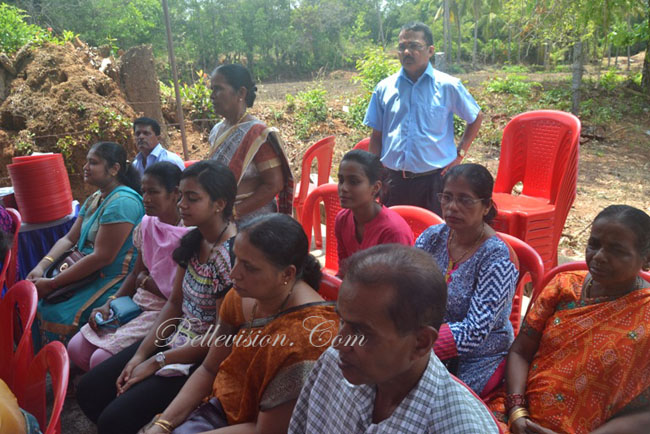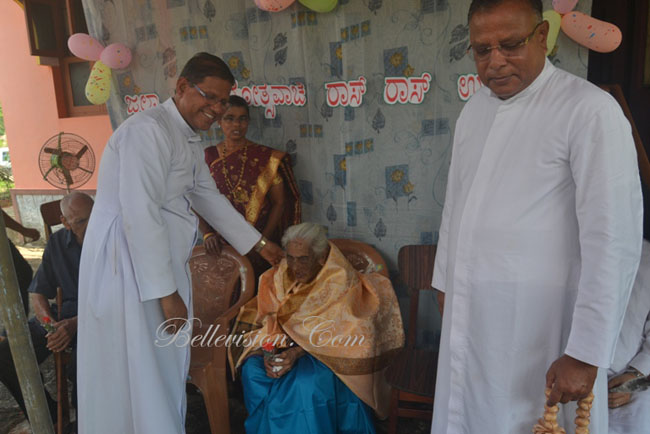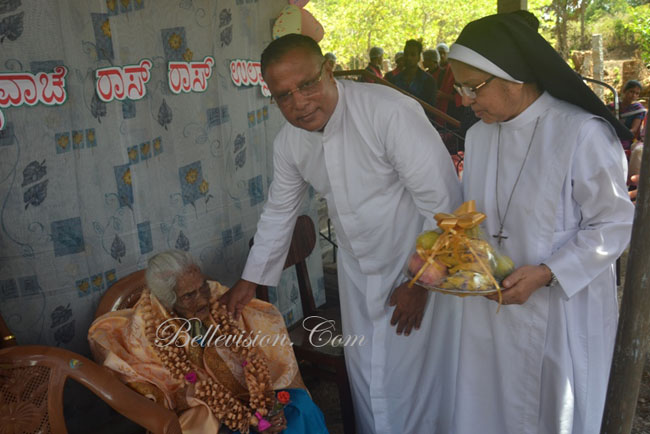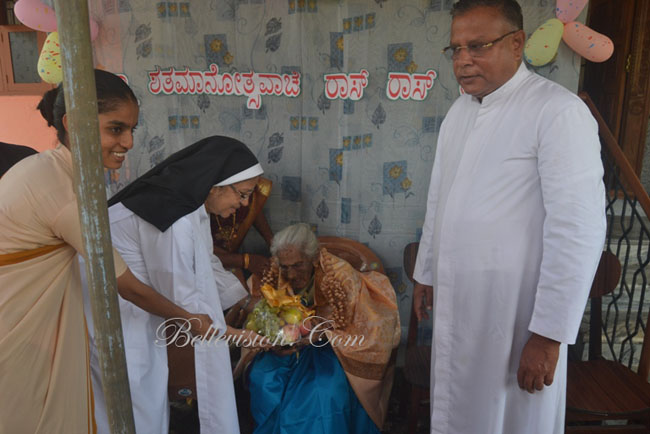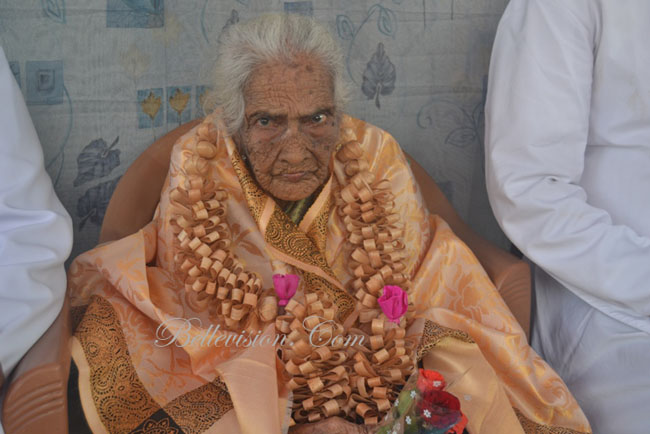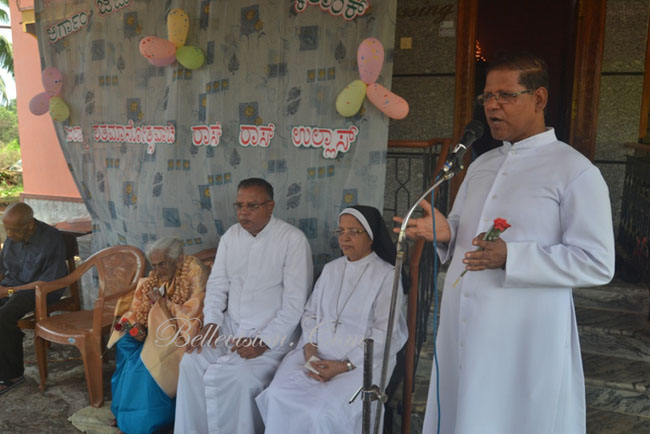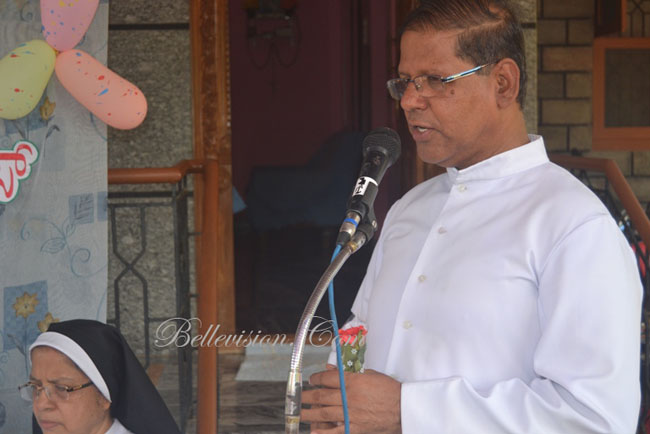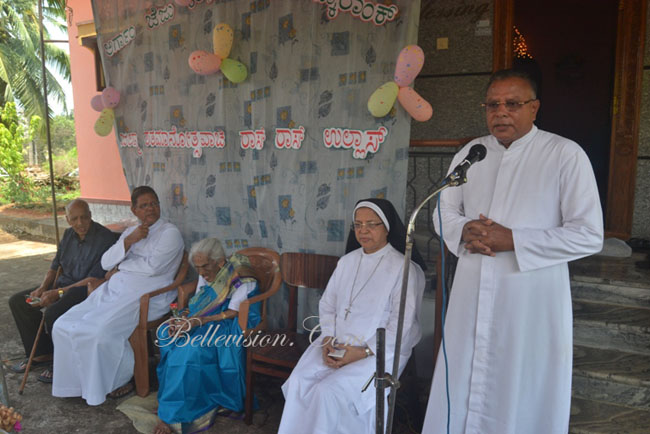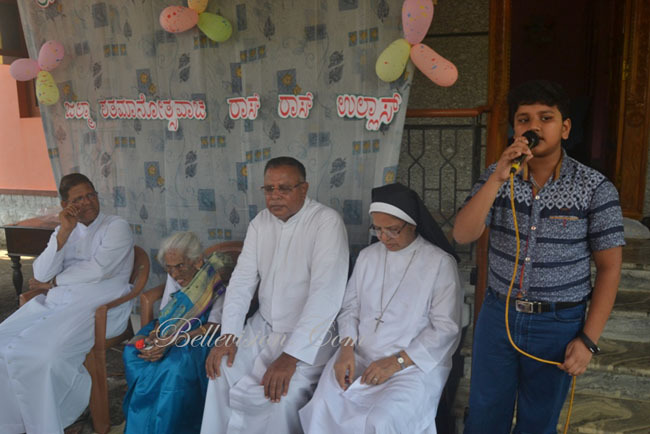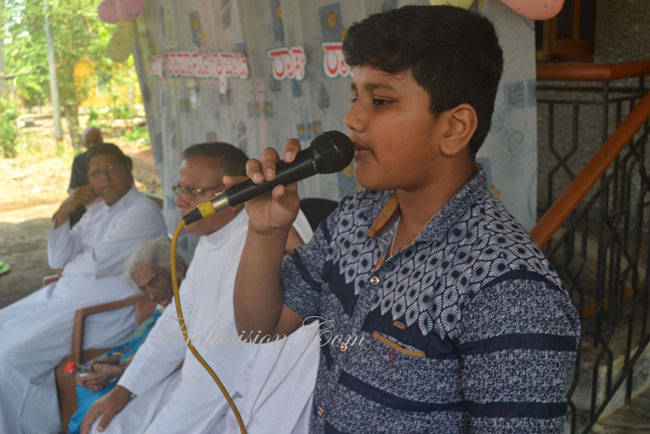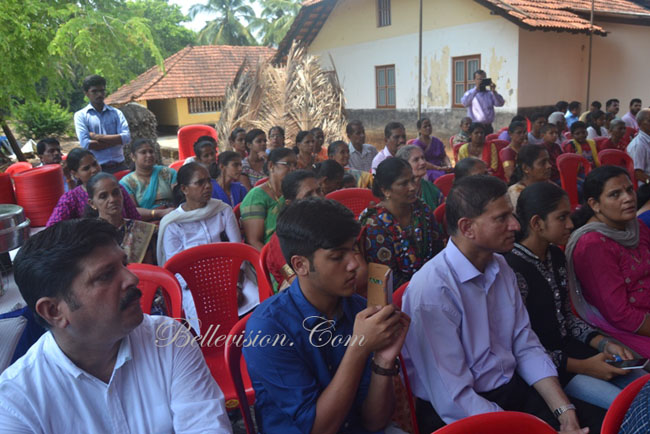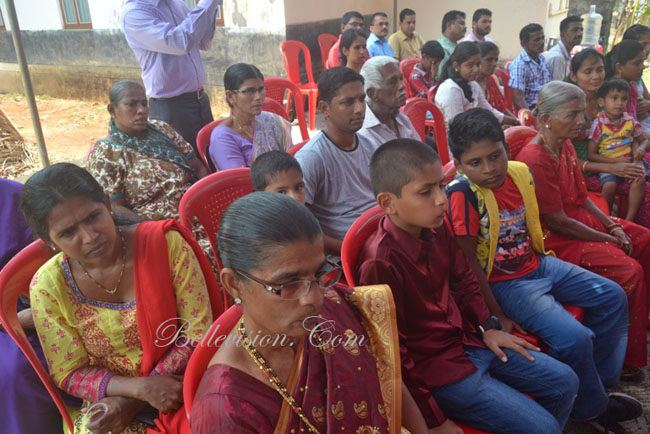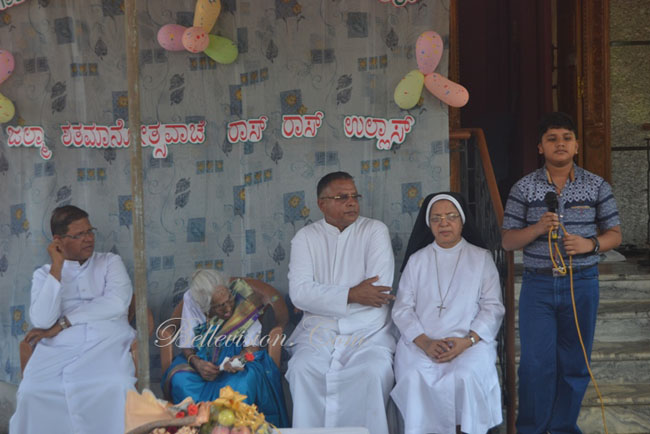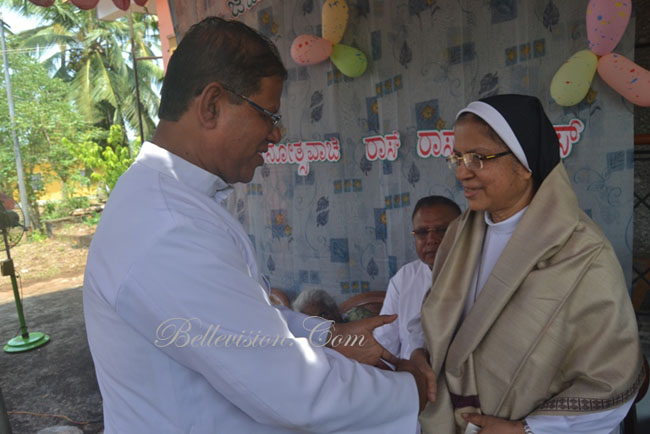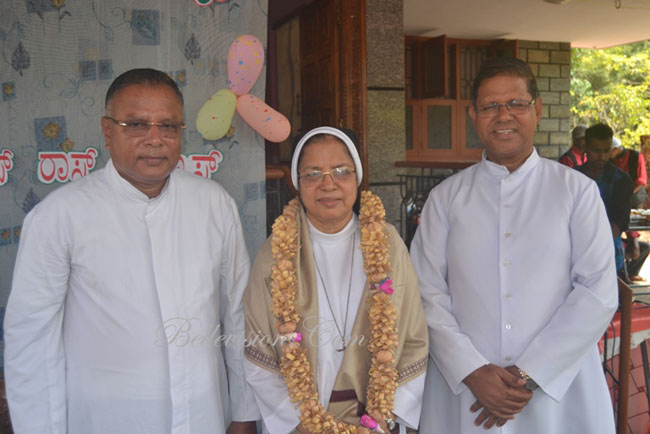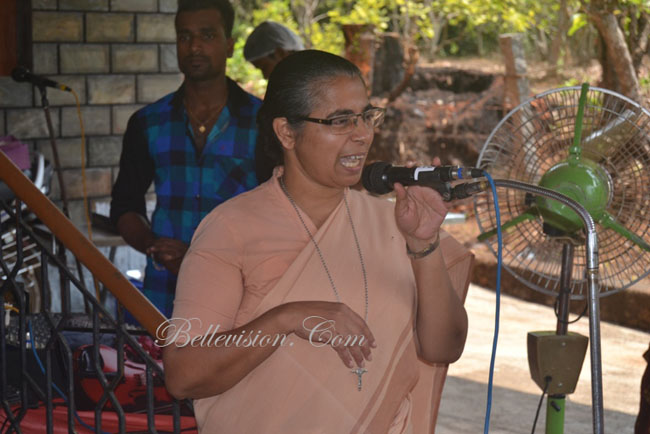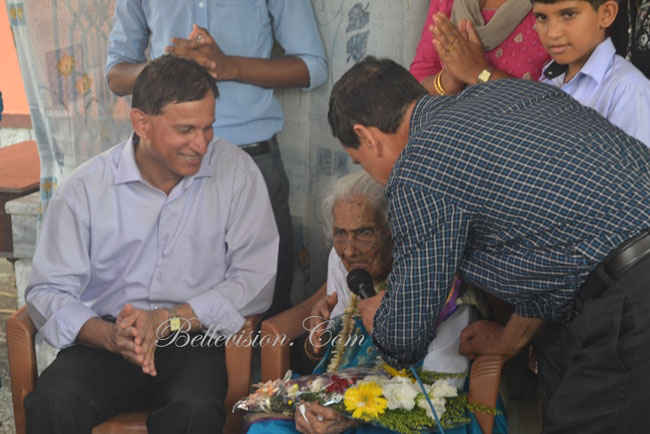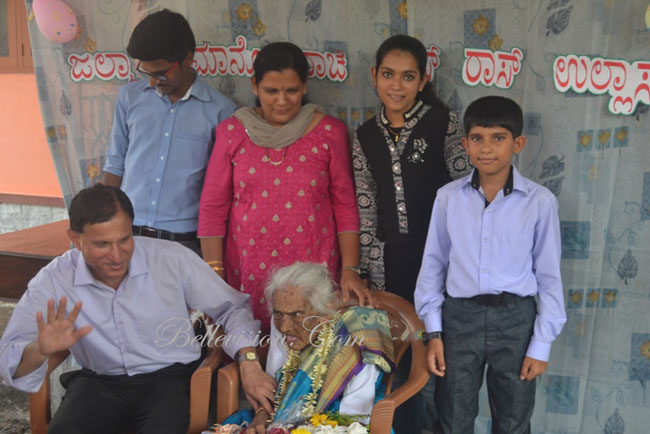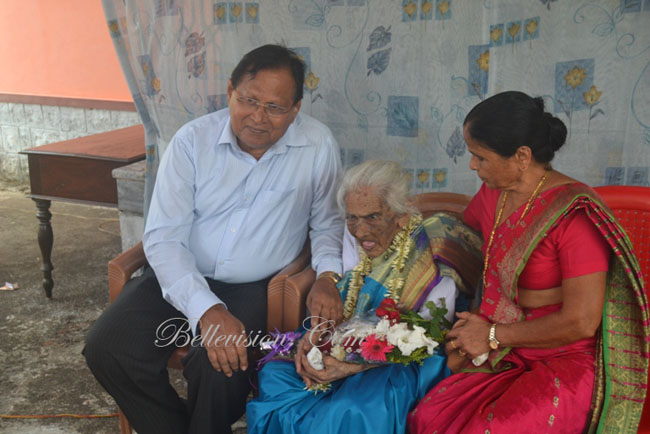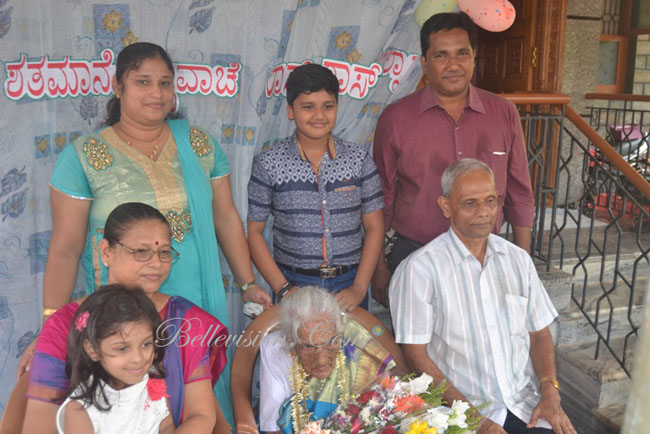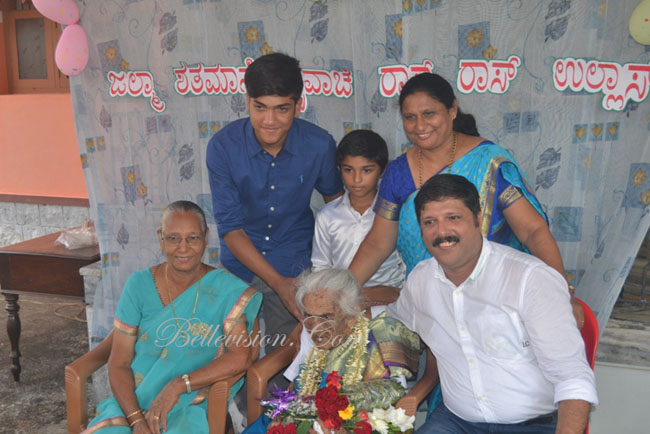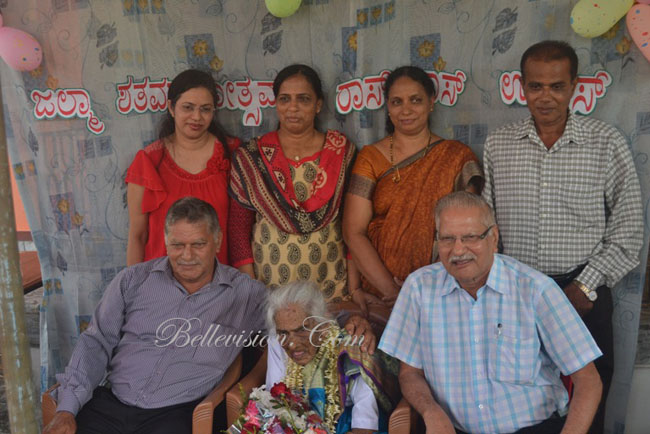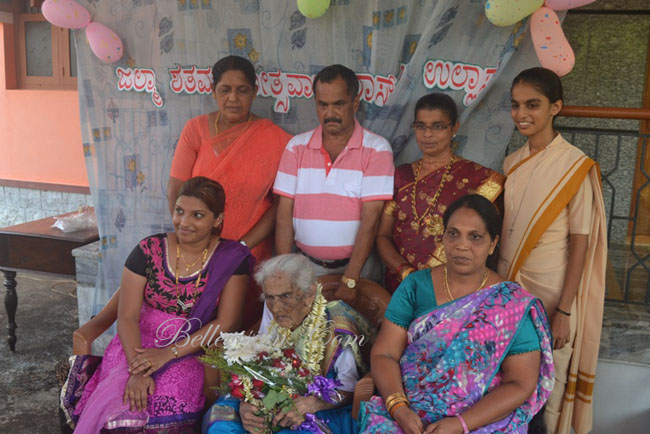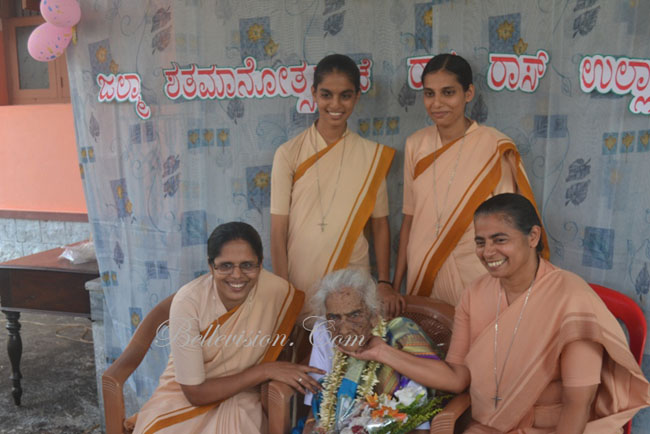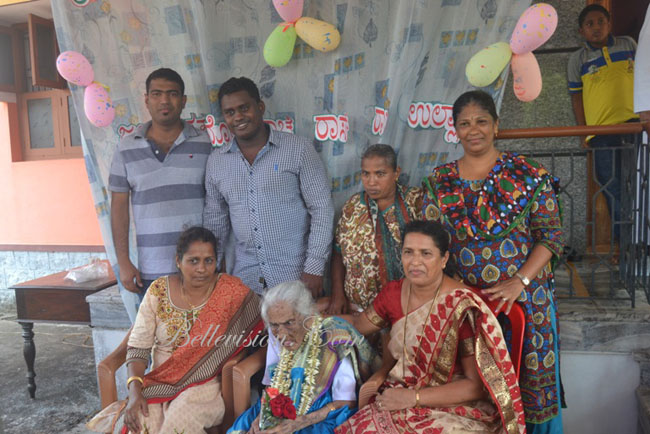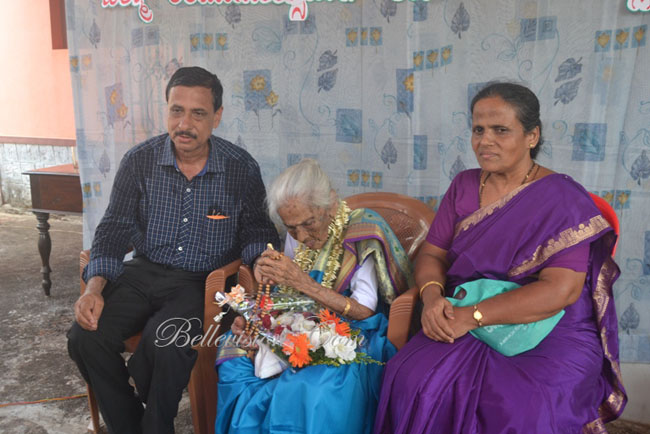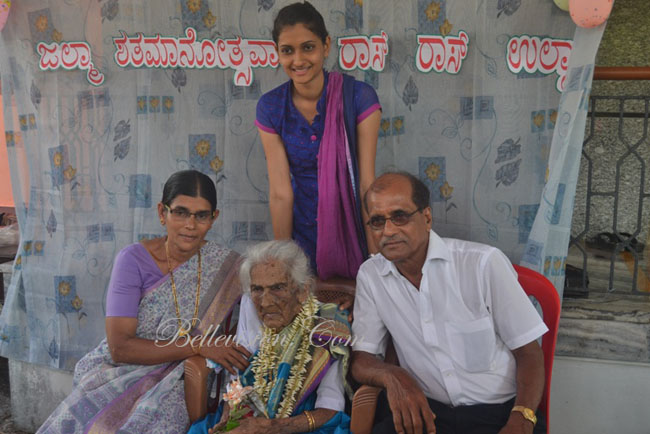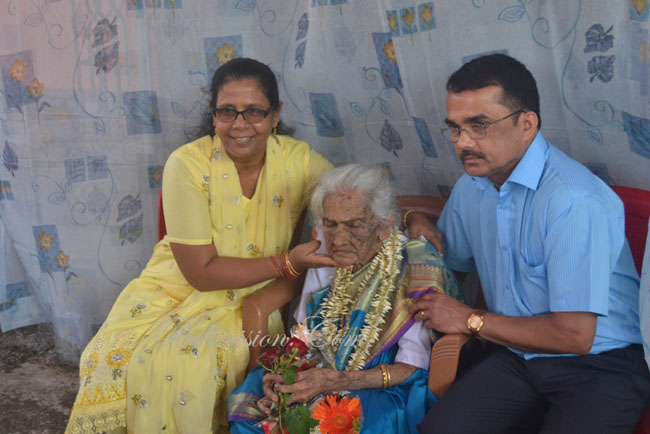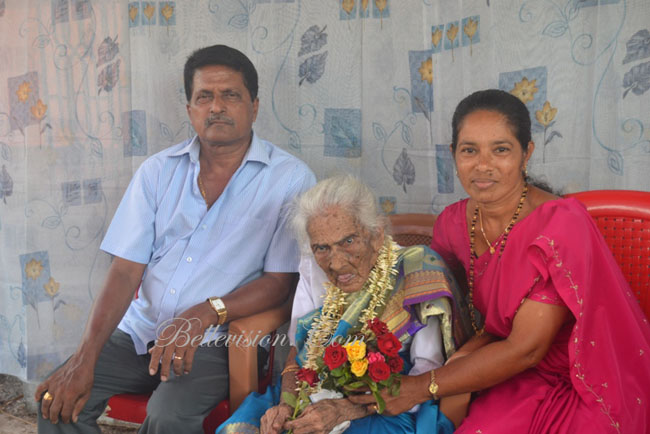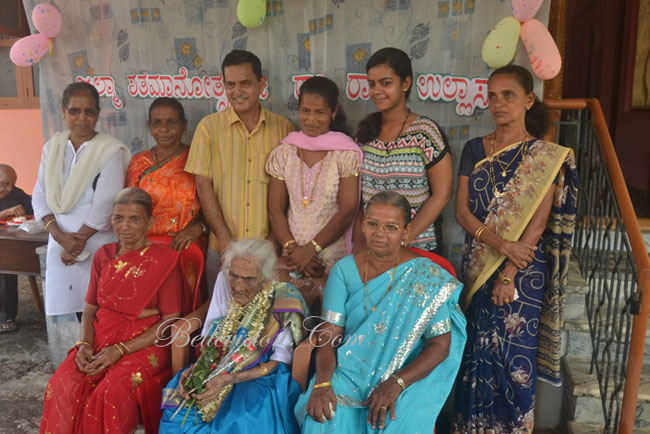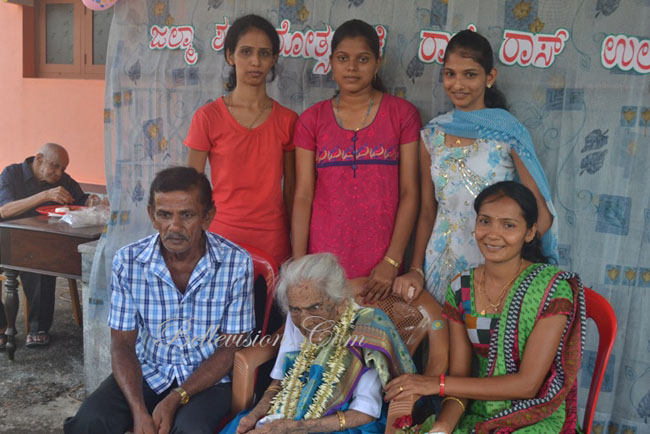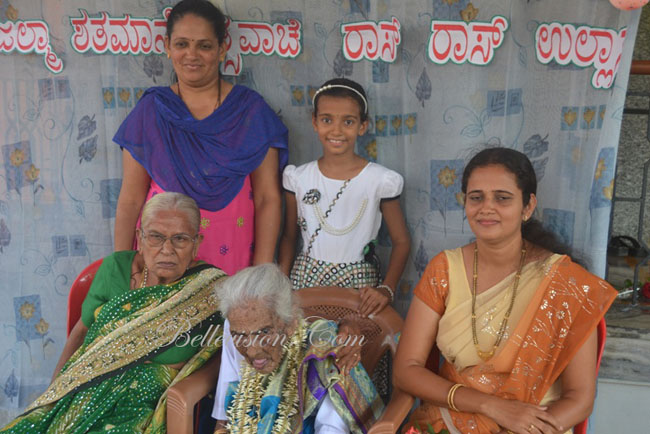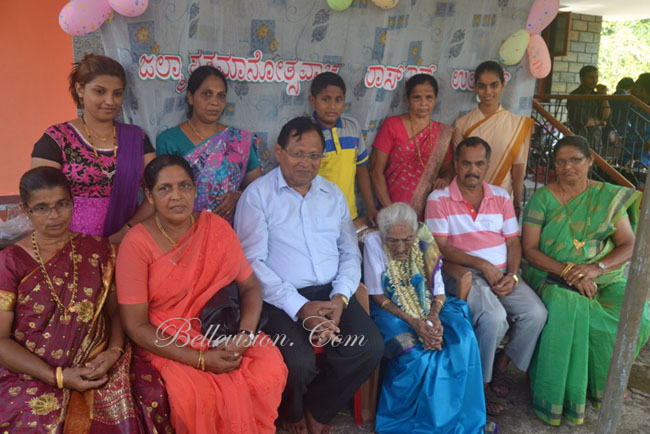 In his message, Dr. Valerian Fernandes said that though everyone wishes to live long, it is only the chosen few who can hit a century. He expressed his happiness that his aunt, Mrs. Cecilia Mathias could celebrate her 100th birthday and ha an opportunity to offer thanksgiving mass on this occasion.
On this occasion, Fr.Clement Mascarenhas felicitated Sr. Millicent, niece of Mrs. Cecilia Mathias who had recently celebrated 50 years of religious profession.
Varun D'Sa presented a song about the children and parents (Mai Baap) from his father Anil D'Sa's maiden CD 'Hanv Tuzoch Morapasun'.
Members of the family, relatives as well as ward members and well-wishers congratulated Mrs. Cecilia Mathias on the occasion of her 100th birthday.
Mrs. Cicilia Mathias was born on 15 May 1917 at Kallianpur. Her parents were Monthu and Isabella Cornelio. She was married to Inthru Mathias of Guddhottu, Moodubelle in May 1932 and they had six children, three boys and three girls. The first girl child died at the age of four. The second daughter- Benedicta was married to late Salvador, who in turn have three daughters and one son, all married and living in Mumbai; third, late Isidore (Ijju) married to Lilly Alva from Padubelle who have a daughter; fourth, Irene married to Henry Aranha from Niddodi. They have three sons and one daughter, all married and settled down; fifth is Henry Mathias married to Irene D'Souza. They have one son and one daughter. Son Henson is working at Dubai and daughter Sr. Herita has joined the Bethany Congregation. The sixth and last son Leo is married to Christine and they have two sons.
After the untimely death of her husband, Inthru Mathias, on 16 October 1989, Mrs. Cecilia Mathias had to manage the household singlehanded.
Ms. Cecilia Mathias along with her husband had to work hard in the fields in order to bring up her children. After her husband's death, she had to work harder to fulfil the basic needs and education of her sons and daughters. In spite of all these difficulties, she never lost hope or faith in God. She had a strong base of prayer which saw her through all the difficulties.
Gentle, simple and soft-spoken, Mrs. Cecilia Mathias has a good memory and never forgets those who meet and interact with her. Briefly speaking at the felicitation function, Mrs. Cecilia Mathias thanked God for the long life that He had gifted her and blessed all those who had attended her 100th birthday function.