Udupi/M'Belle: Sr. Mary Leonette AC celebrates Golden Jubilee of Religious Life
By Eugene DSouza, Moodubelle

Pics by Alphonse Mendonsa

Bellevision Media Network


Udupi, 05 May 2016: Sr. Mary Leonette AC celebrated the Golden Jubilee of religious life on 5 May 2016 by offering thanksgiving mass at 11 am in St. Lawrence Church, Moodubelle followed by reception in the Parish Hall at 12 noon. She had dedicated herself to the religious life in the Apostolic Carmel congregation by her First Profession of Vows on 3 May 1966 at the Rosario Cathedral, Mangaluru.
The thanksgiving solemn jubilee mass was offered by her maternal cousin Fr. Edward D'Mello (SVD), presently residing at Gyan Ashram, Soverdia, House for Elderly Priests at Andheri East, Mumbai, as the chief celebrant assisted by Fr. Clement Mascarenhas, parish priest of Moodubelle, Fr. Alexander Lobo and Fr. Valerian D'Souza-former parish priests, Fr. Francis Xavier Gomes, parish priest of Mulki and Fr. Peter D'Sa (OCD).
In his homily, Fr. Clement Mascarenhas through examples highlighted Sr. Leonette's religious life of dedication and service which has been exemplary and worthy of emulation.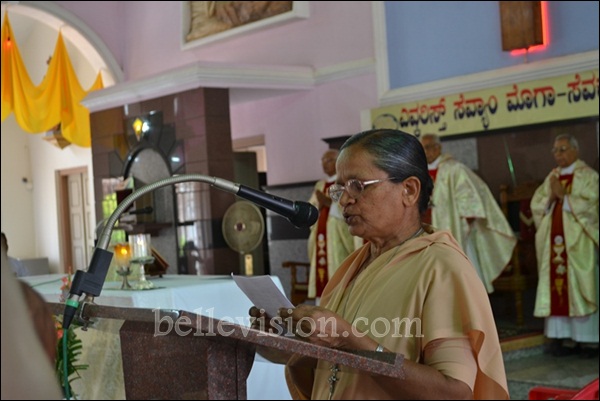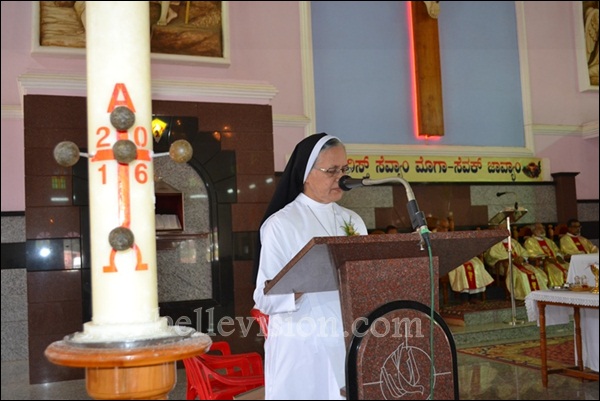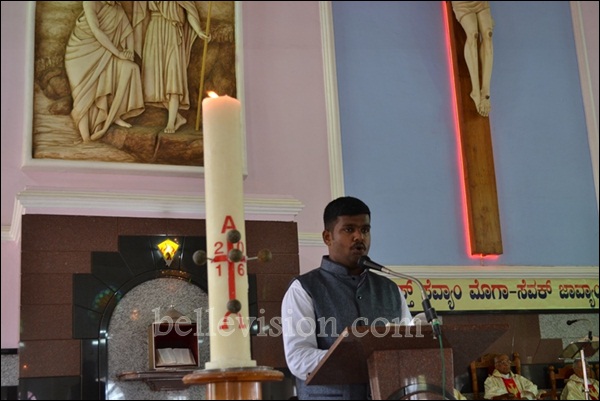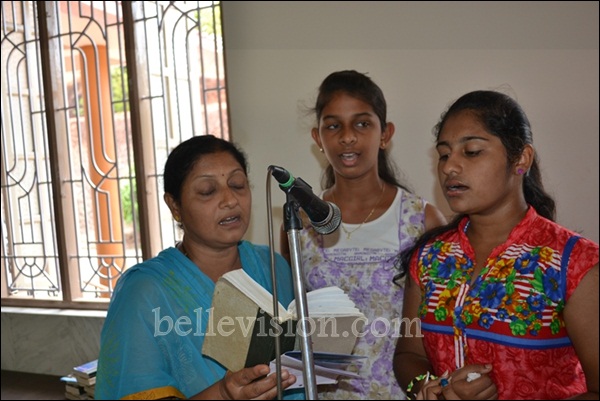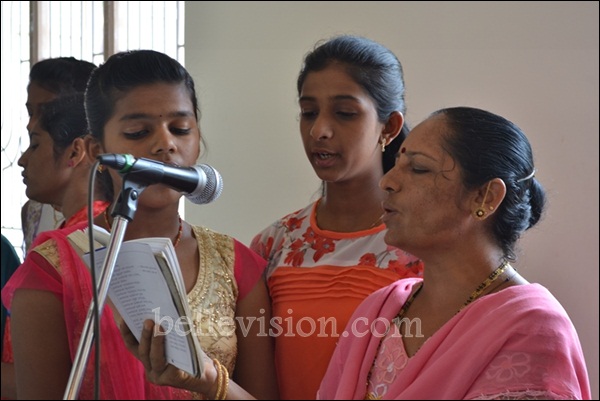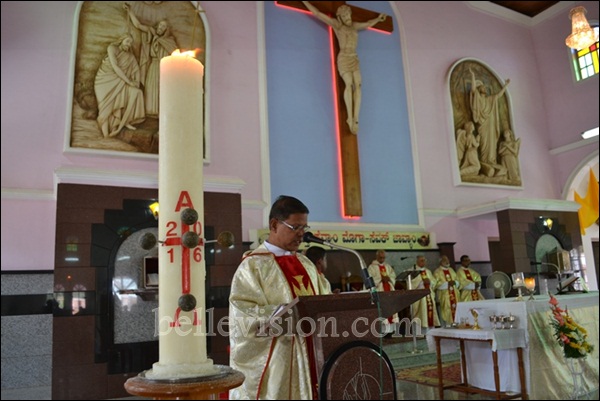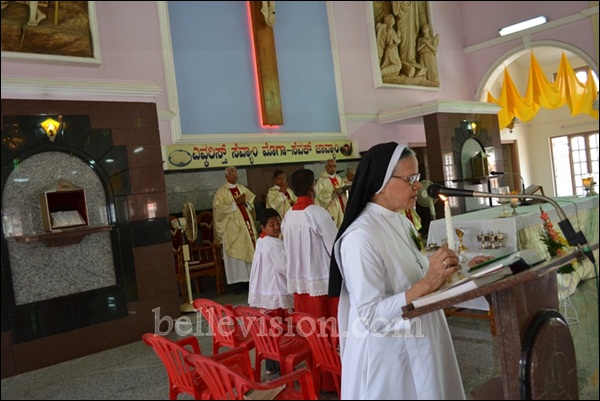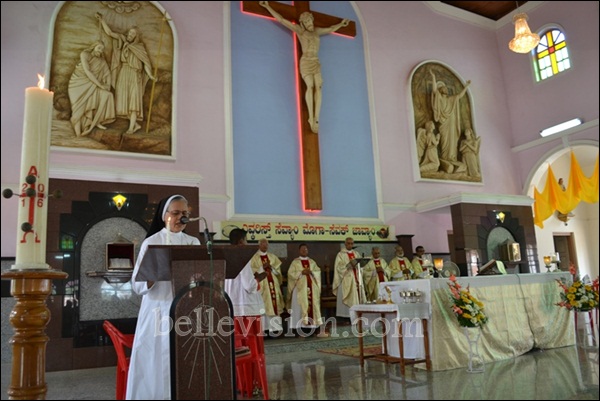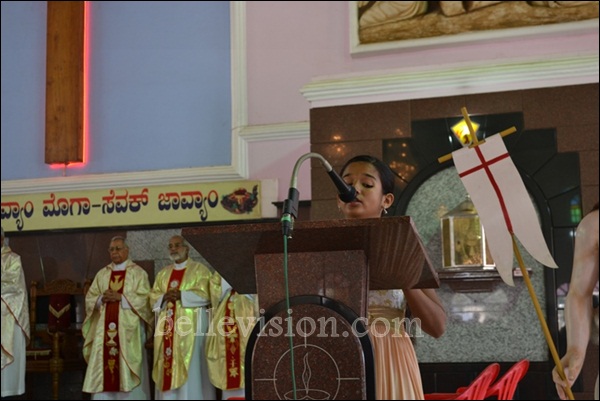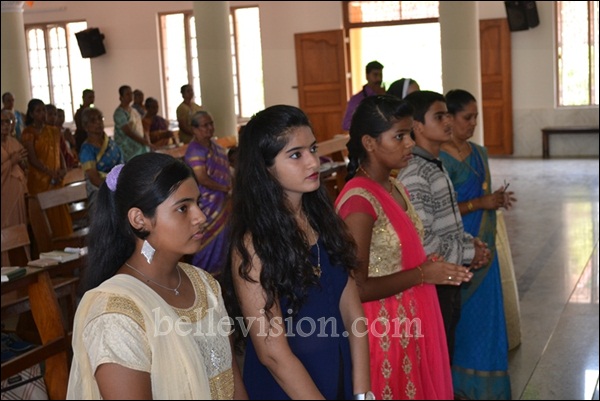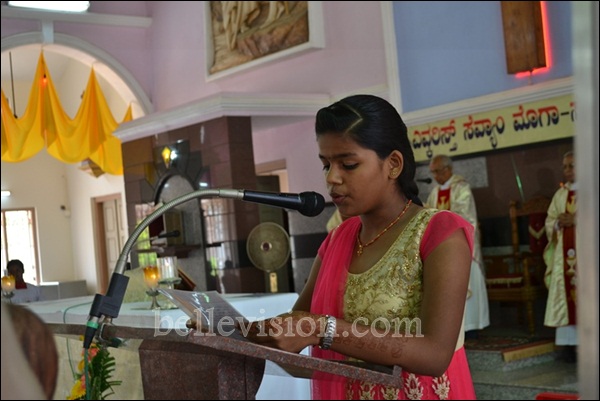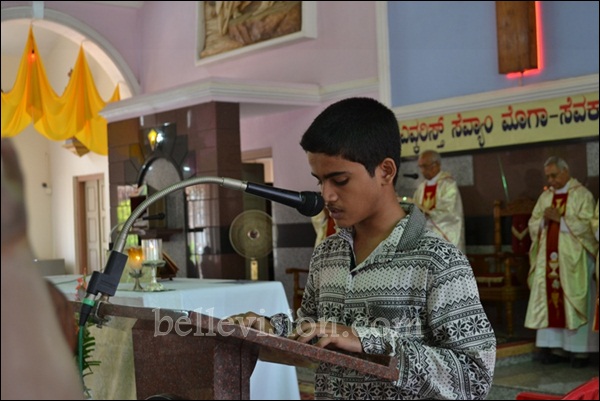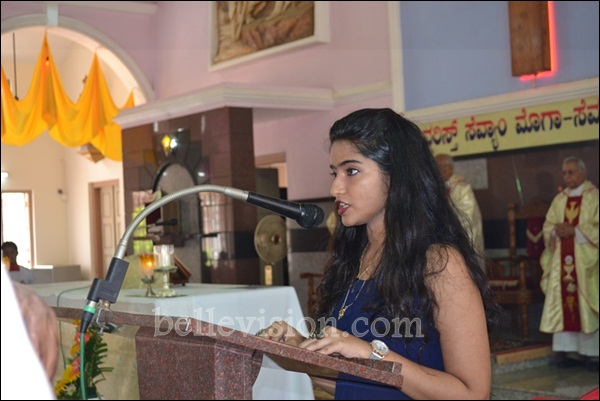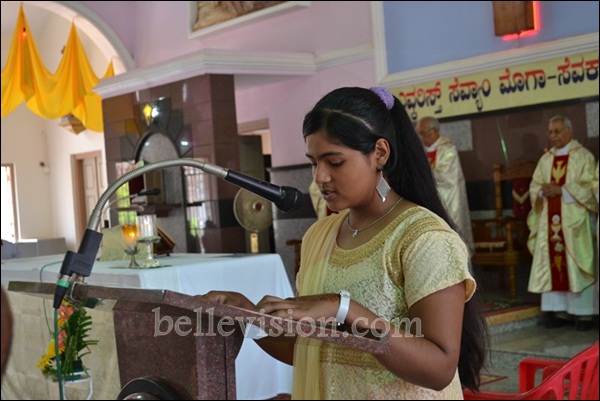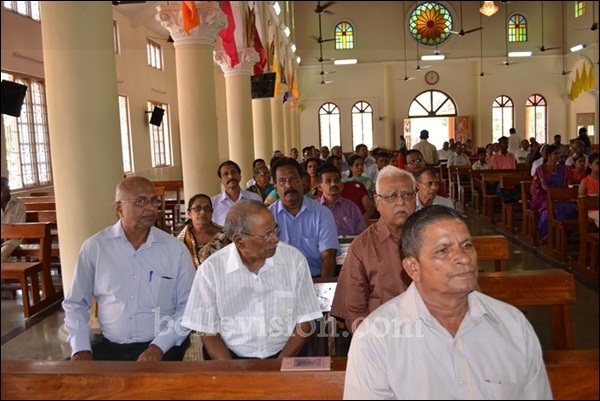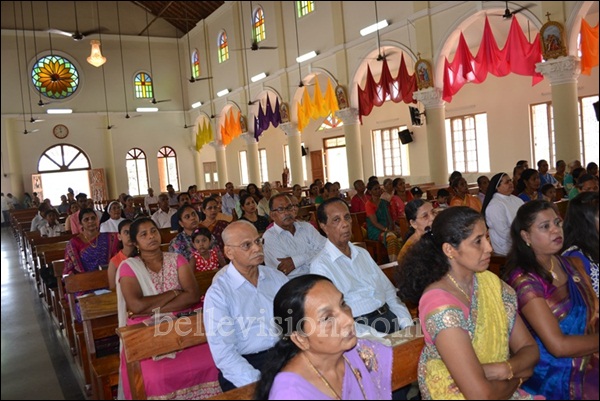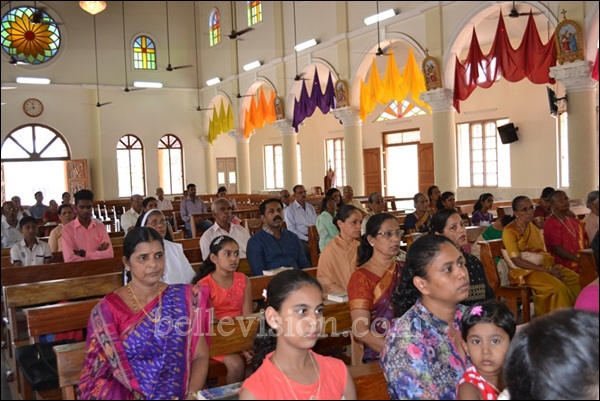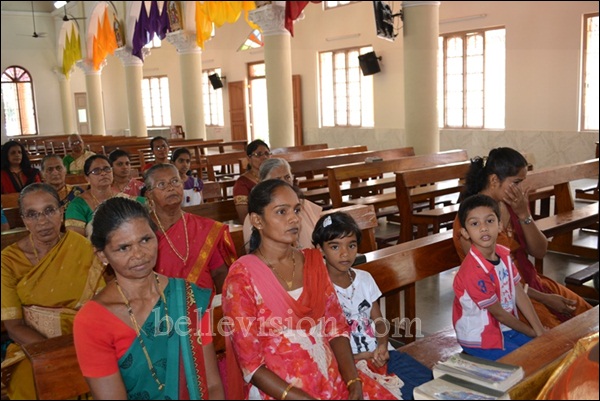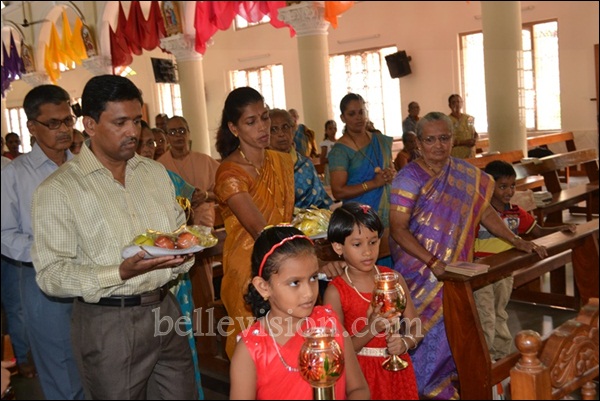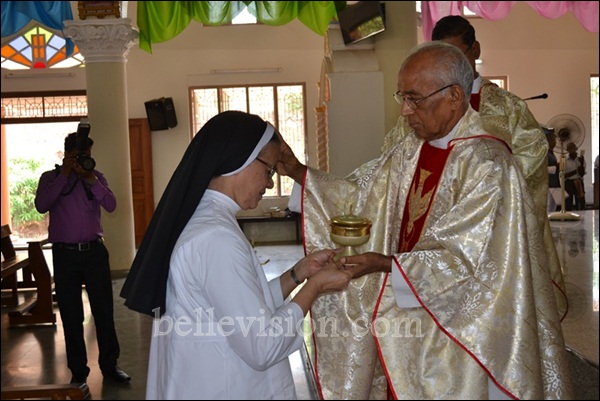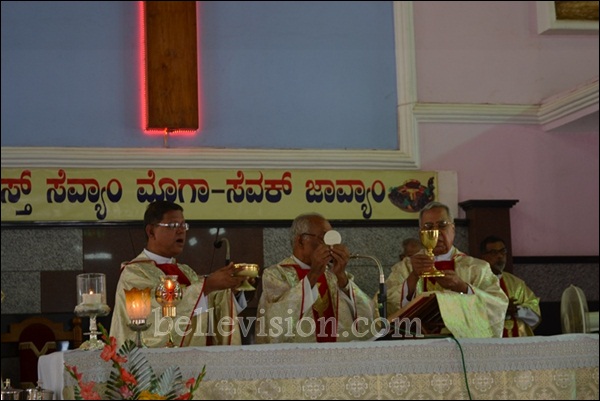 Following the homily, Sr. Mary Leonette renewed her Vows and rededicated herself to the service of God and the people.
The felicitation function was organized in the parish hall. Along with Sr. Mary Leonette, her batch mates in AC, Sr. Veronica Kamath of Moodubelle who will be celebrating her golden jubilee on 17 May, Sr. Theresa of Belman who celebrated her golden jubilee of religious life on 4 May, Fr. Edward D'Mello (SVD), Fr. Clement Mascarenhas and Fr. Valerian D'Souza were on the dais.
Following the introduction and welcome by MC-Mrs. Shaila Fernandes and floral welcome of the dignitaries in the dais by the members of Sr. Leonette's family members, Sr. Leonette along with her last brother James Barboza and sister Rosy cut the cake as the mark of the celebration of the golden jubilee of her religious life. The family members then sang the felicitation song.
Fr. Clement Mascarenhas in a brief message congratulated Sr. Mary Leonette for having completed fifty years of her religious life and wished her well for the rest of her life.
The family members presented the 'Tree of Pictures', a collage of various pictures associated with Sr. Lenoette's fifty years of religious life to her.
Raising the toast, Fr. Edward D'Mello (SVD) brought out the finer qualities of Sr. Leonette and wished her many more years of healthy and prayerful religious life. On behalf of the family, Fr. Edward D'Mello (SVD) honoured Sr. Leonette with shawl and flower bouquet.
On her part, Sr. Leonette thanked the religious sisters by offering them flowers. She also honoured Fr. Valerian D'Souza and Fr. Peter D'Sa (OCD).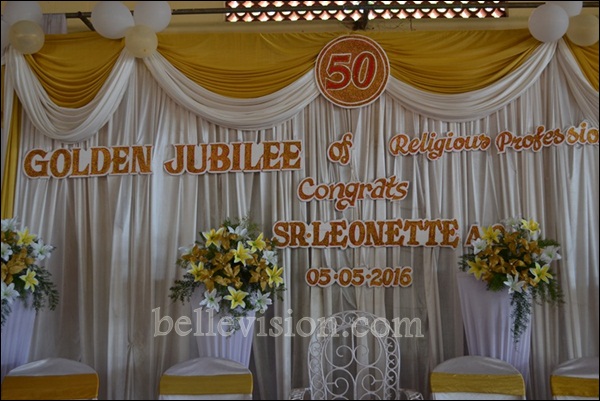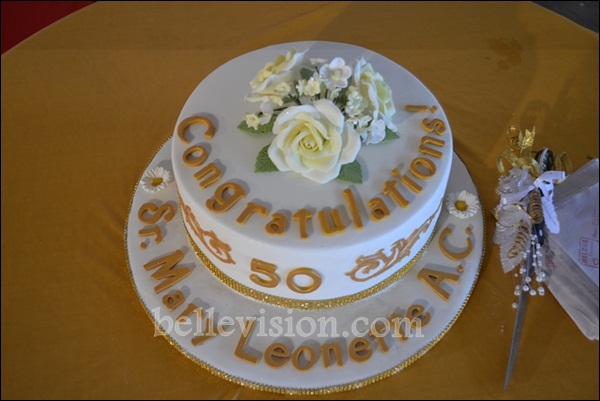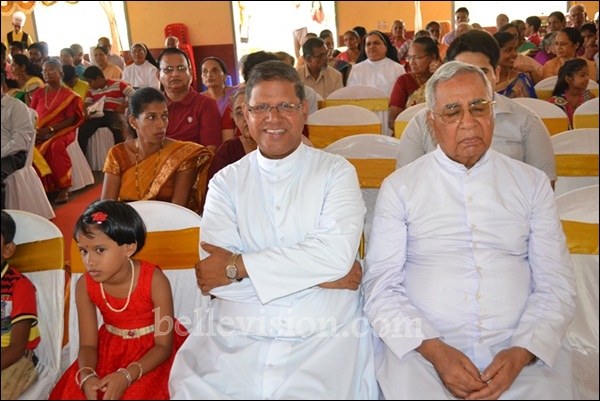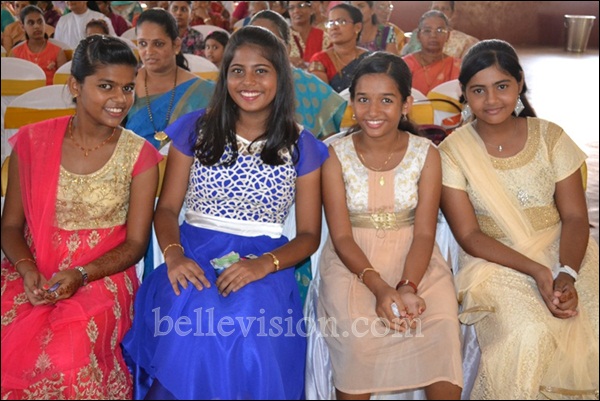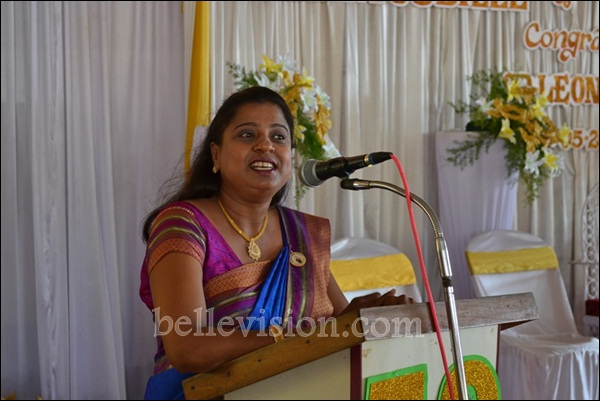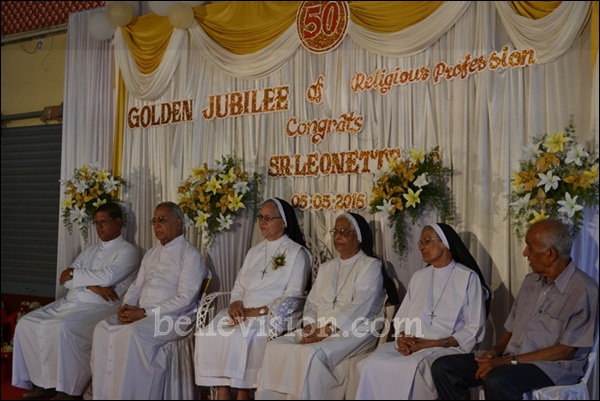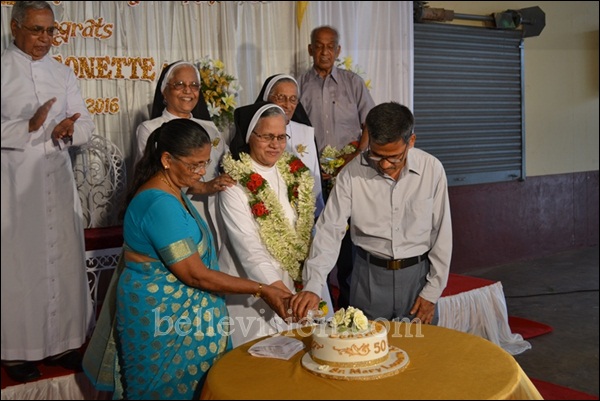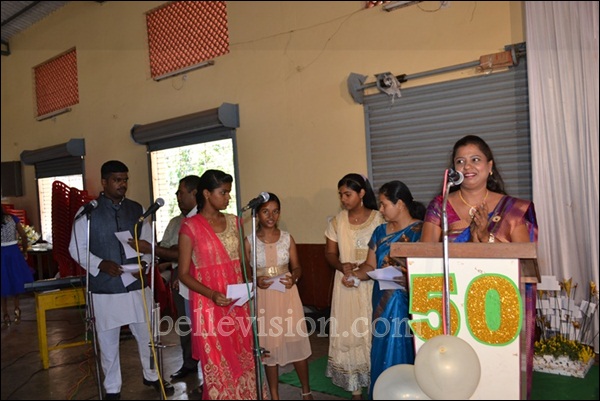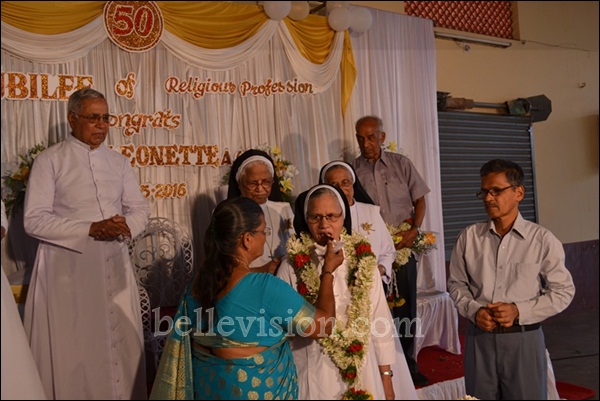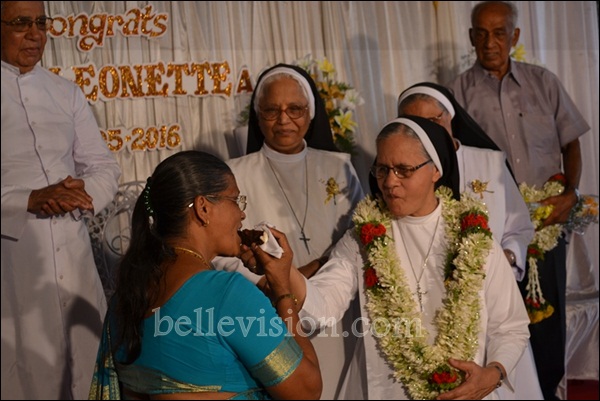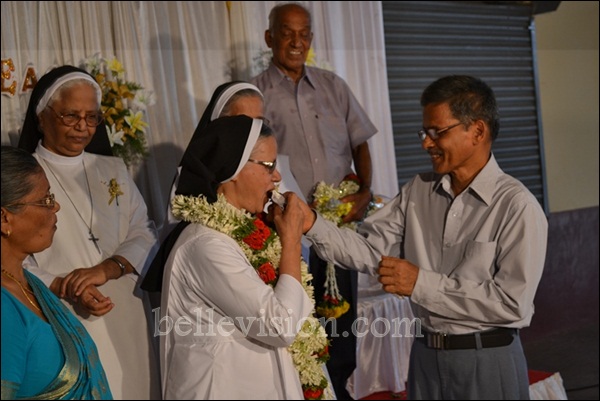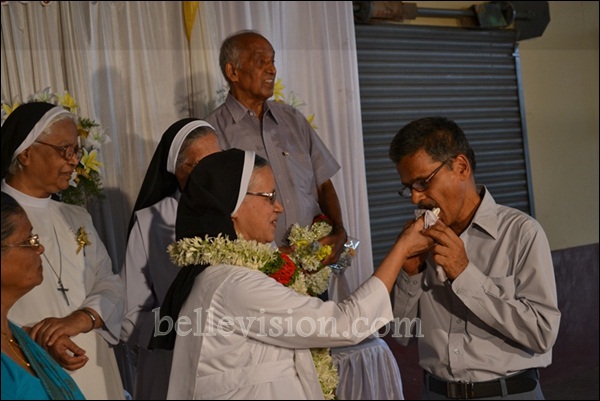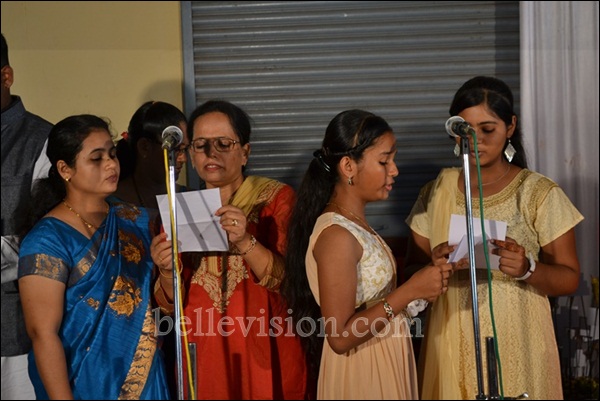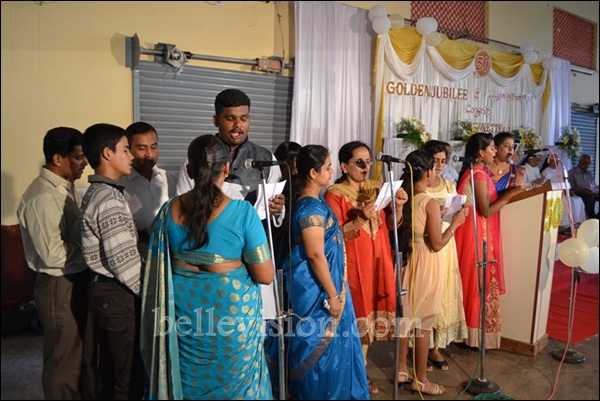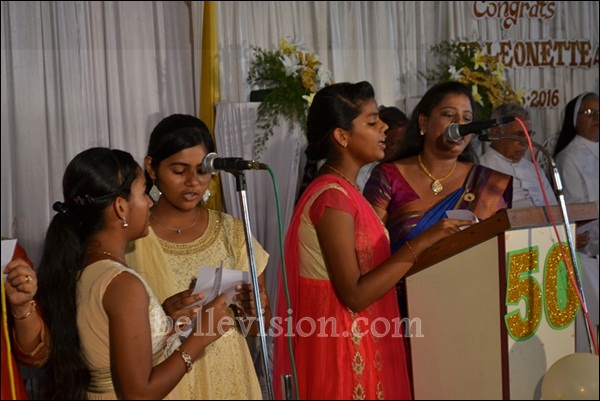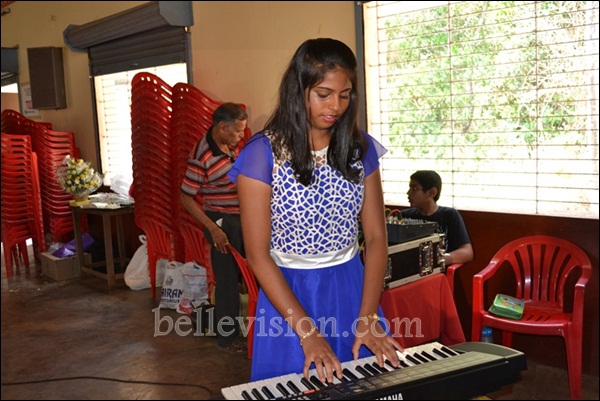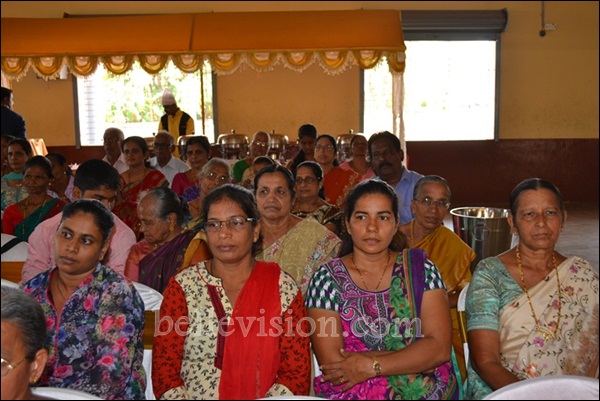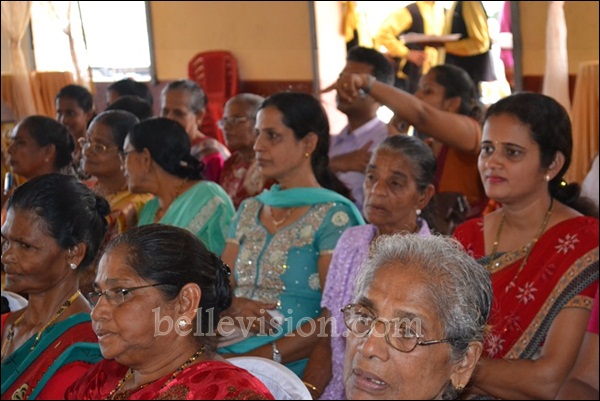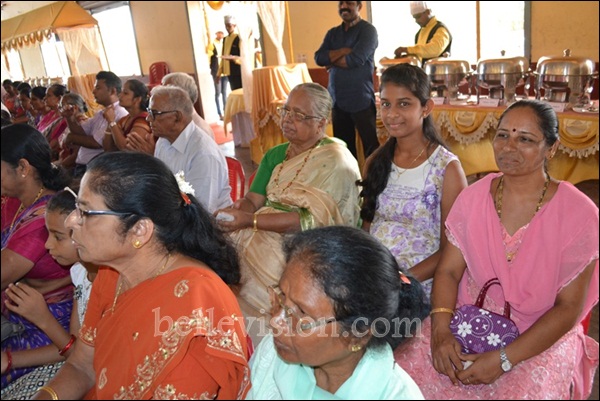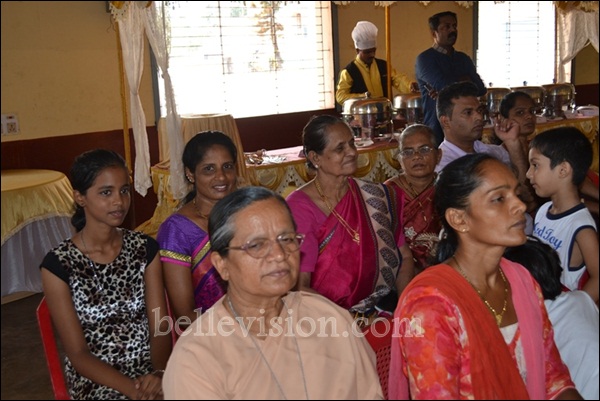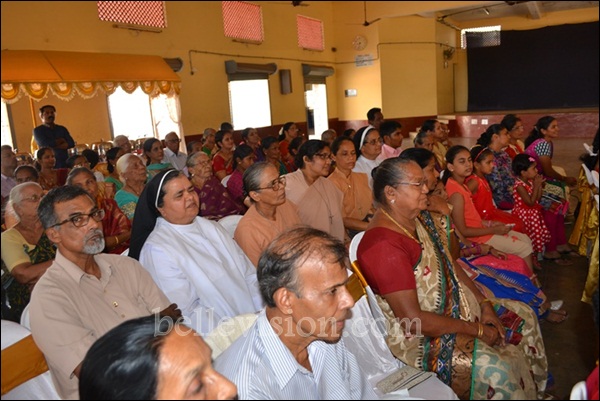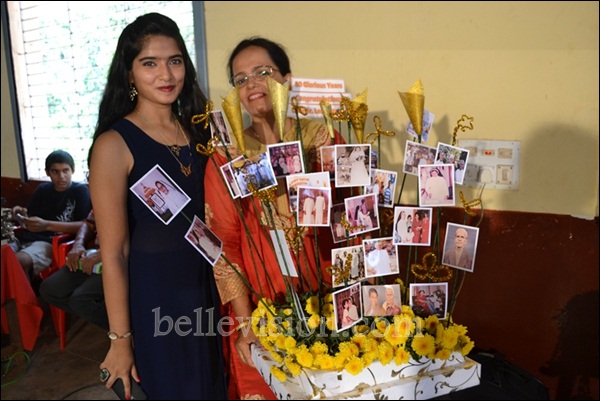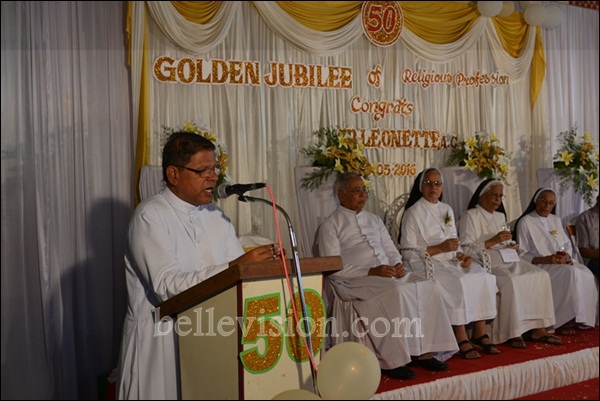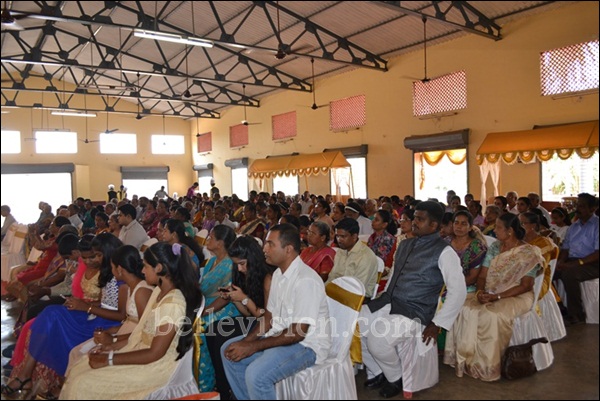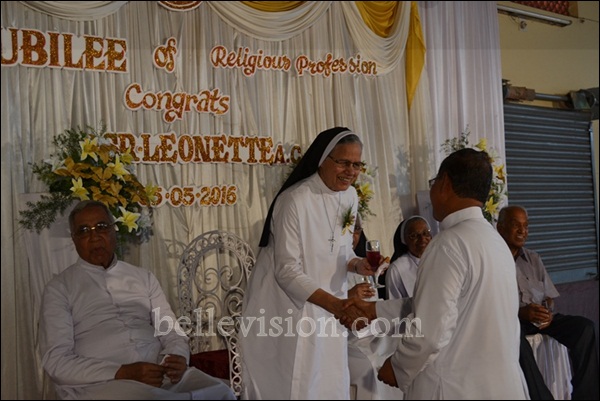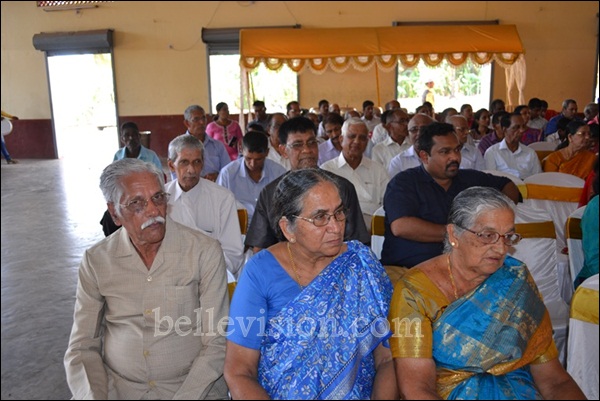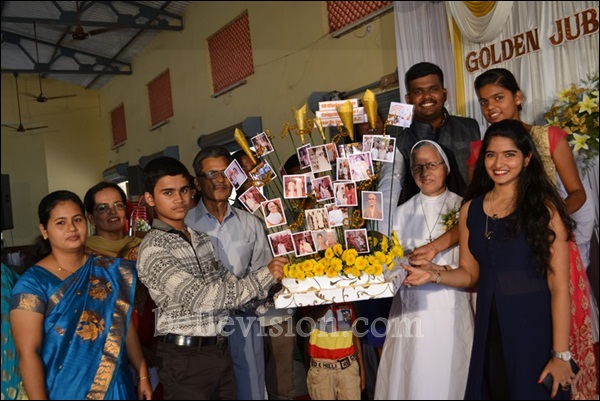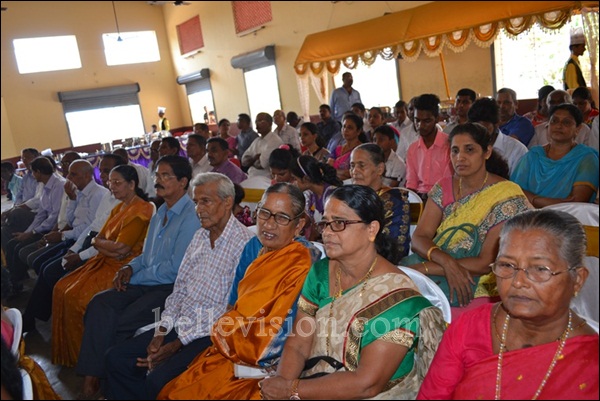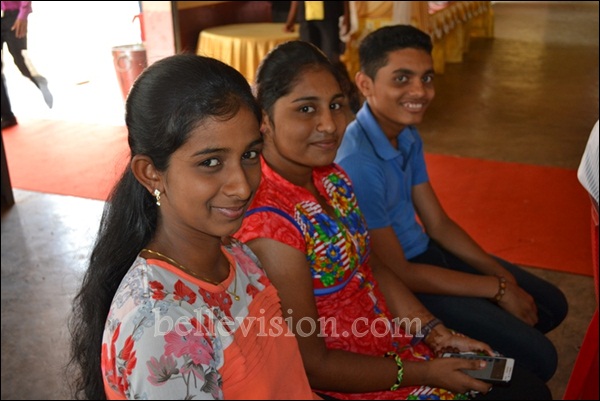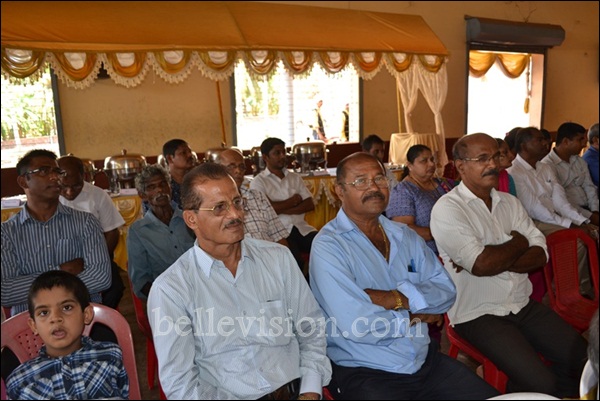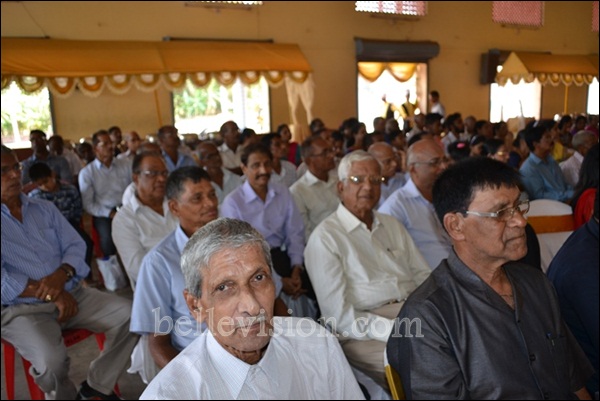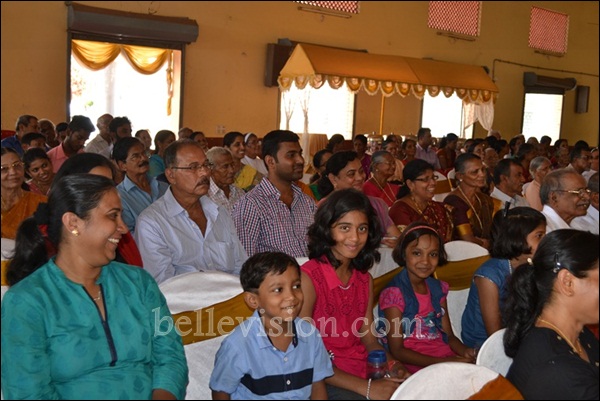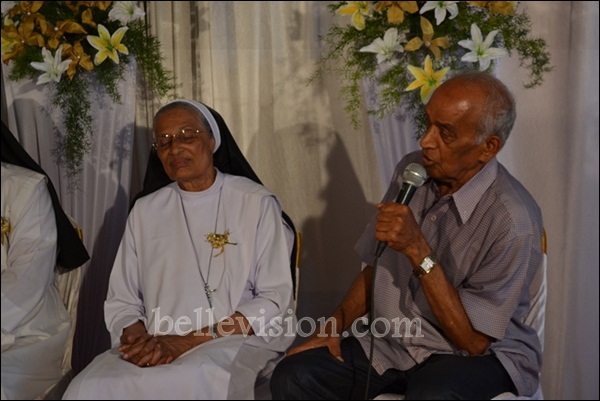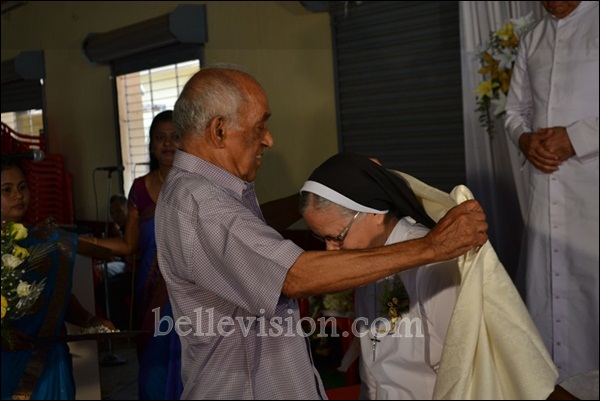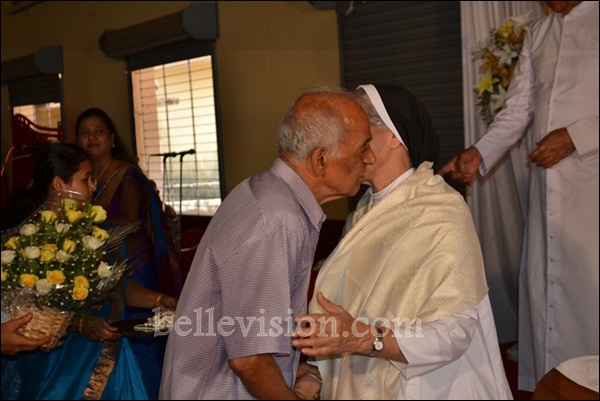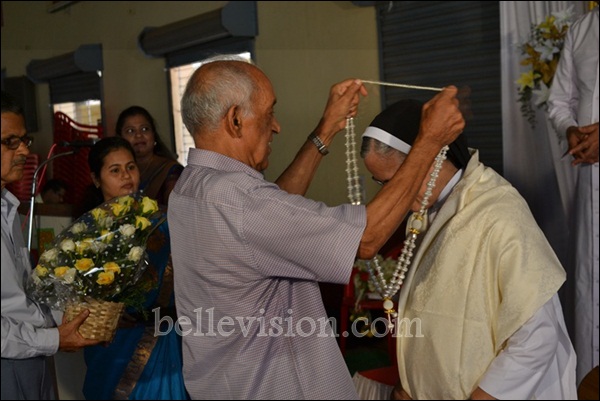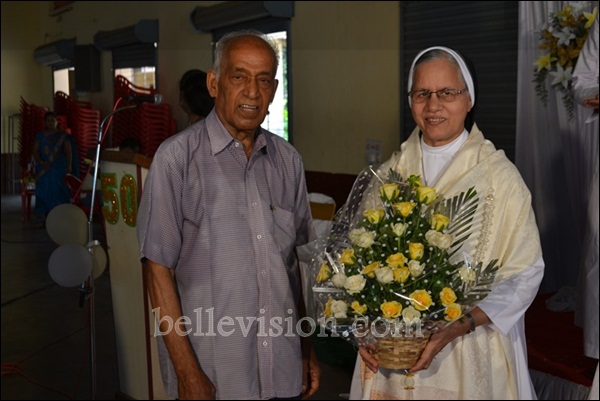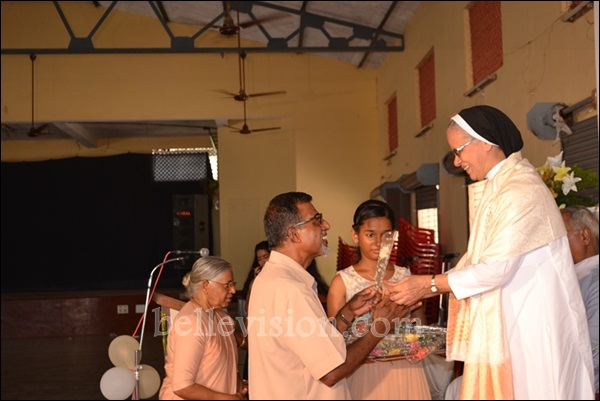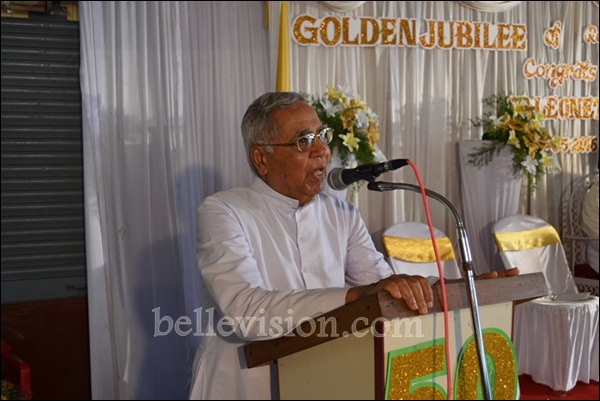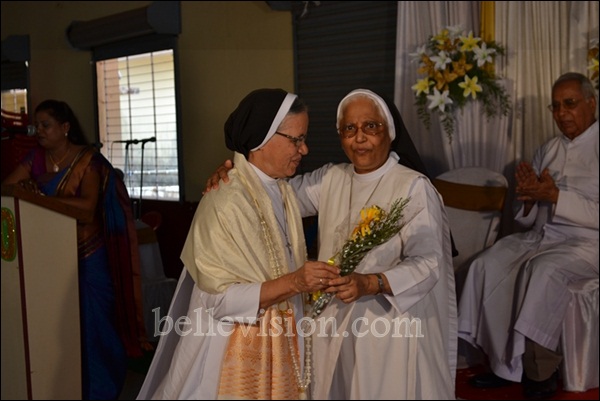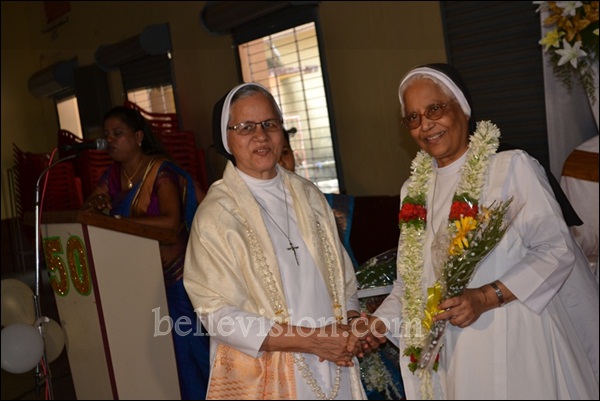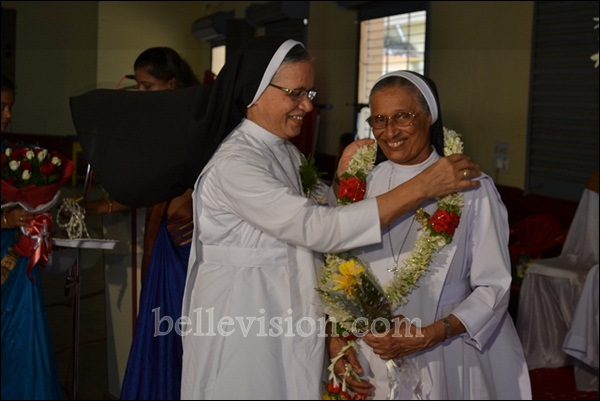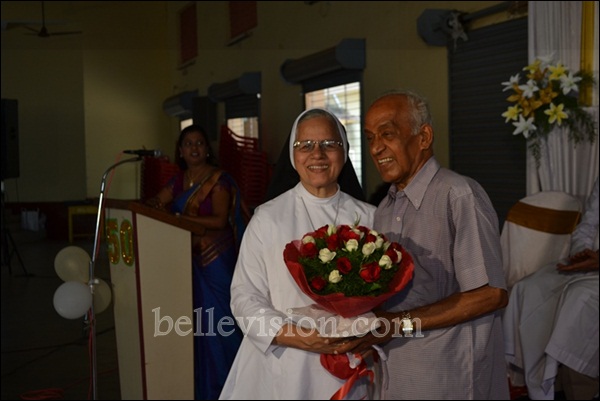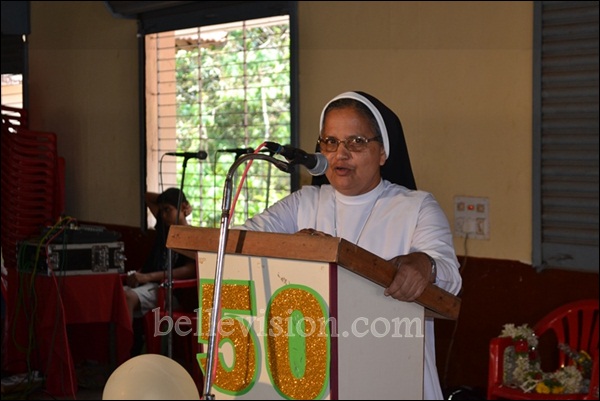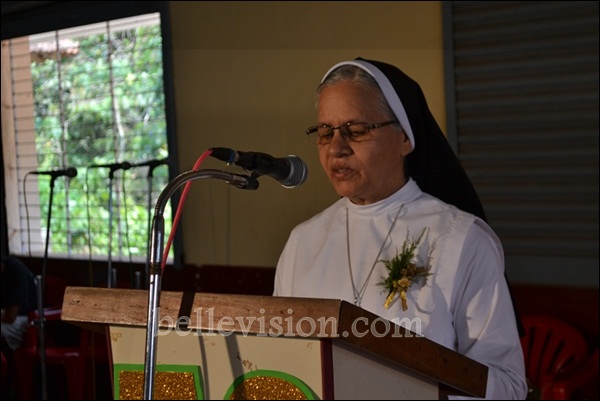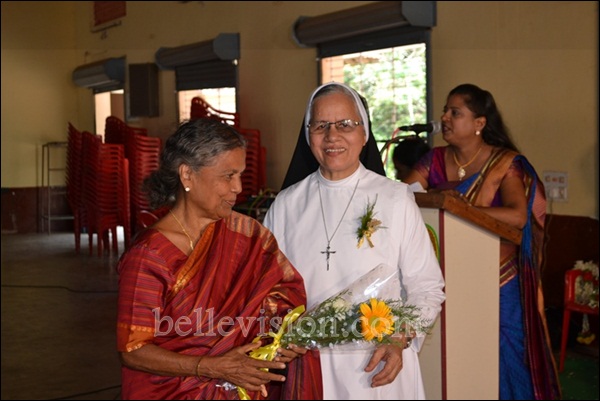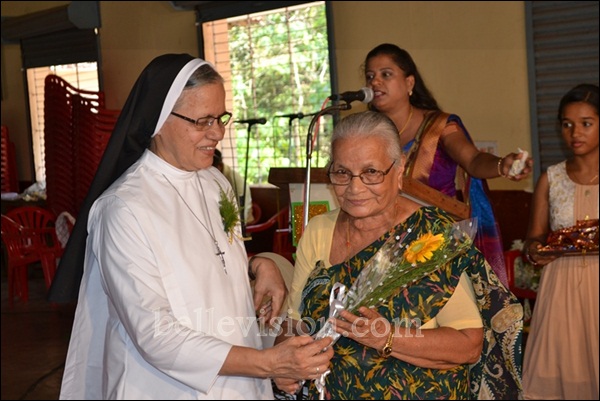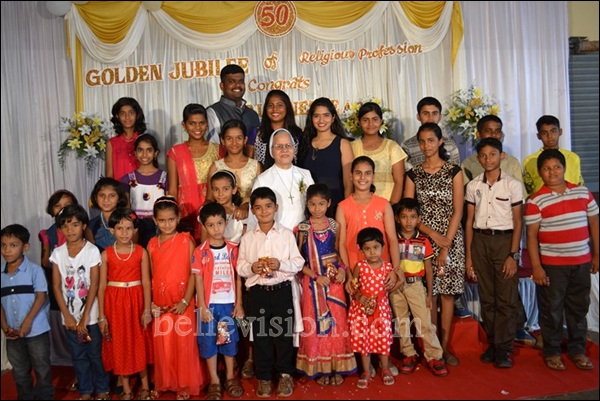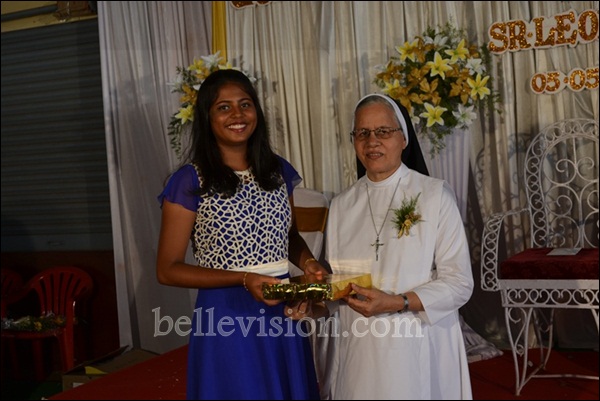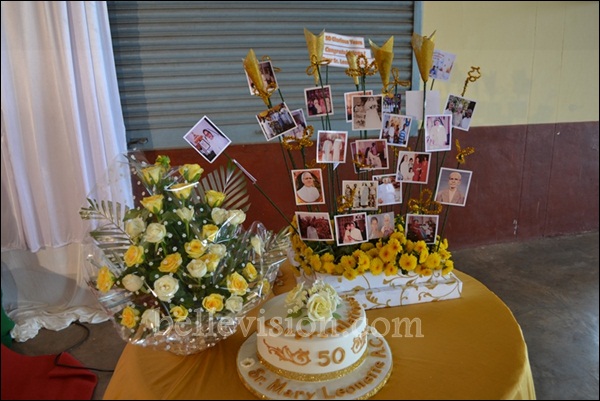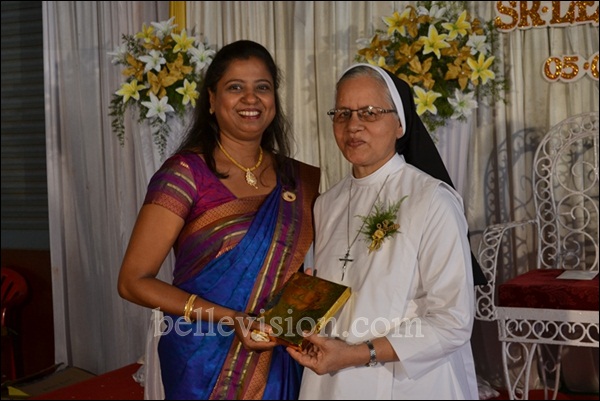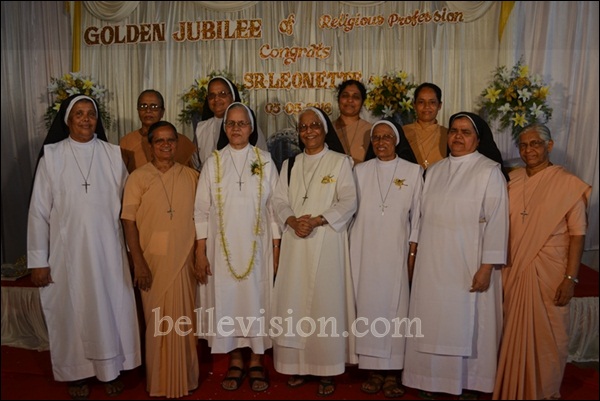 In his message, Fr. Valerian D'Souza recalled his acquaintance with the family of Sr. Leonette when he had arrived as the assistant parish priest earlier and later as the parish priest. He appreciated the service rendered to the church and parish educational institutions by Sr. Leonette's father, late Salvador Barboza and other members of the family including Boniface Barboza (Benny Master) who served as the headmaster of Church Aided Higher primary school, Moodubelle.
In her response to the felicitation and honour, Sr. Leonette thanked Almighty God for the gift of the vocation and pointed out that it was her family, especially her parents who were responsible for nurturing this vocation. She thanked all those who were instrumental in promoting her religious calling and helping her in her journey through the religious life in the Apostolic Carmel congregation. She expressed gratitude towards her family members, especially James Barboza for organizing the golden jubilee function.
James Barboza proposed the vote of thanks.
* Sr. Mary Leonette A C: Fifty Years of Memorable Journey in Apostolic Carmel