Karkala: Jeevan Jyothi Camp for X Std. Students held at St. Lawrence Shrine Attur
By Eugene DSouza, Moodubelle

Bellevision Media Network


Karkal, 21 Oct 2015: As in previous years, this year too four days long 'Jeevan Jyothi' Camps for Catholic students of tenth standard are organized in each of the five Deaneries of the Udupi Diocese-Udupi, Karkala, Shirva, Kallianpur and Kundapur.
The Jeevan Jyothi Camp for the tenth standard students of Karkala Deanery is being organized in the Souhardha Hall at St. Lawrence Shrine, Attur Karkala from 19 October to 22 October 2015 each day from 9.30 am to 4.15 pm. 85 students, 41 boys and 44 girls from 9 parishes of the Karkala Deanery have been attending the camp. Rev. Fr. Roshan D'Souza from Hirgan and Sr. Nancy (FMM) from Hirgan are coordinators of the camp. Rev. Fr. Vijay D'Souza, Assistant Parish Priest of St. Lawrence Shrine Attur has been assisting the coordinators.
Resource persons from different parts of Udupi Diocese have been roped in to give lectures, provide information and train the students in various aspects such as life guidance, personality and leadership development, career guidance, awareness of social problems, preparation for the competitive examinations, awareness of defence forces, choices in life, faith formation, etc.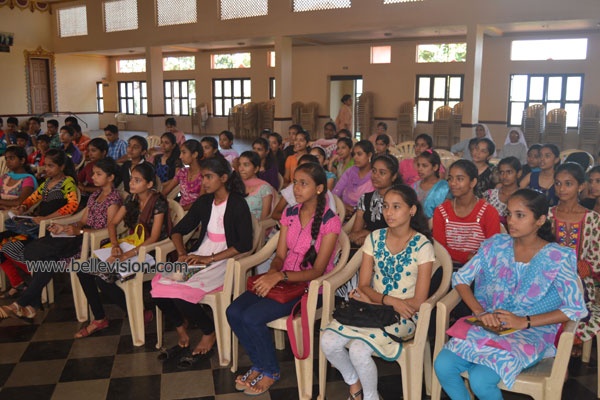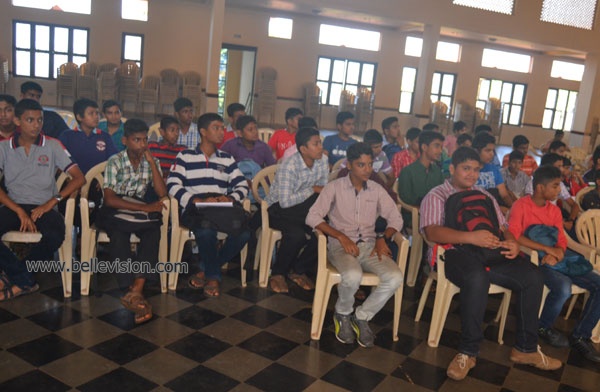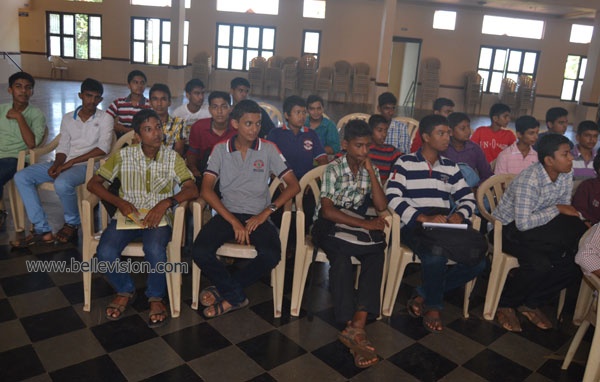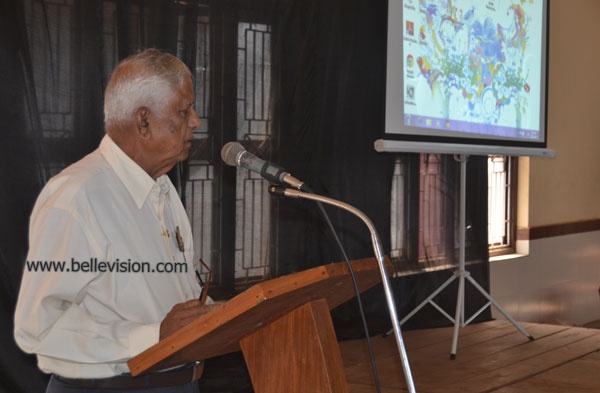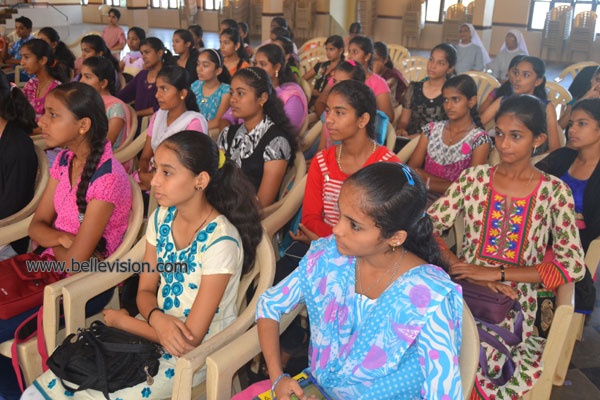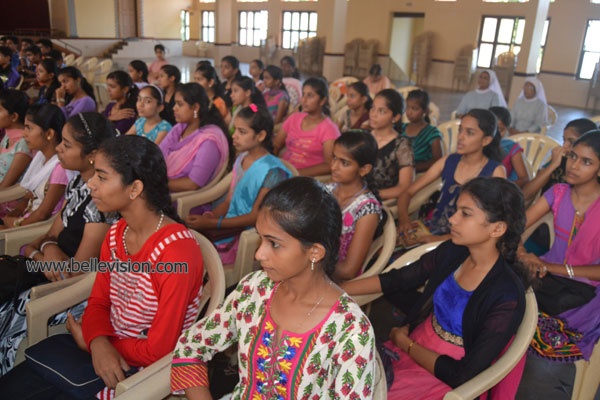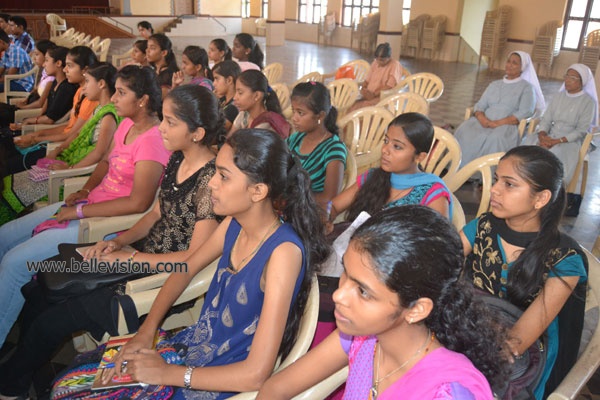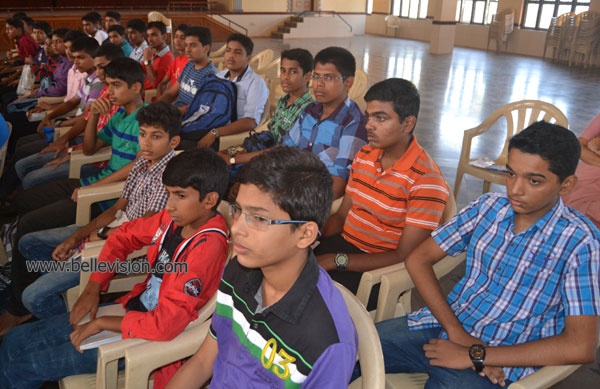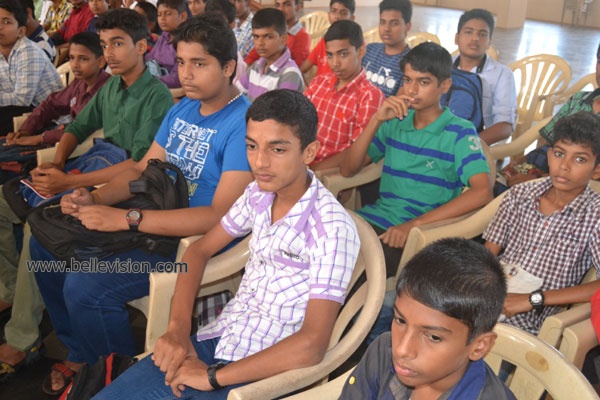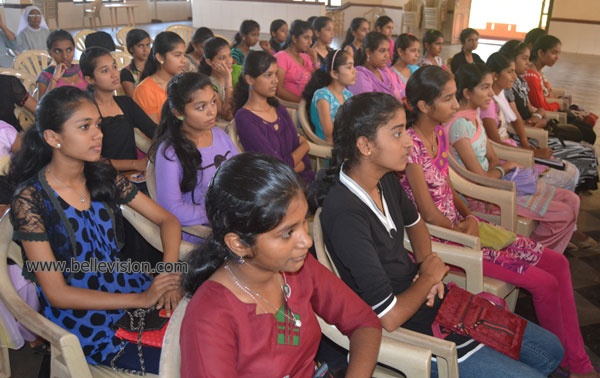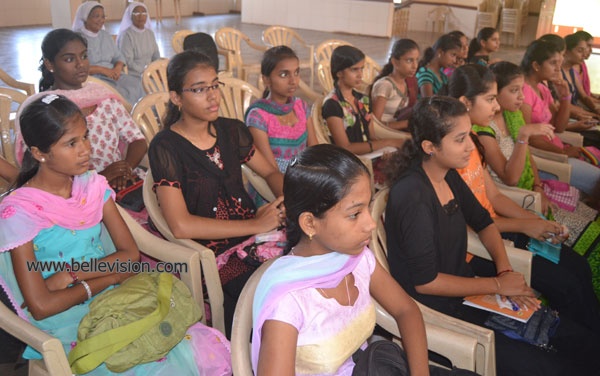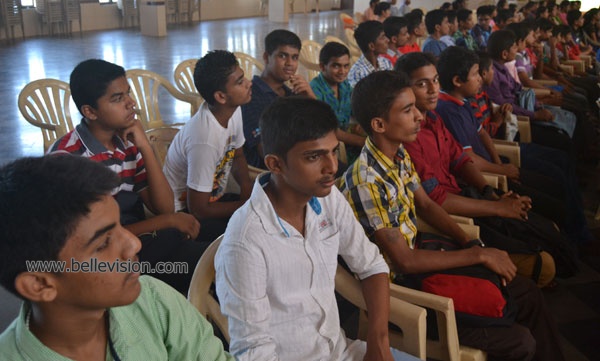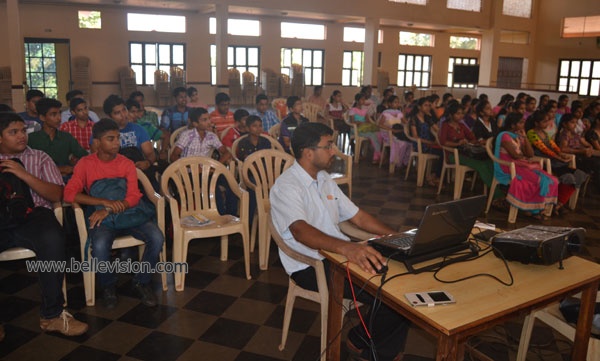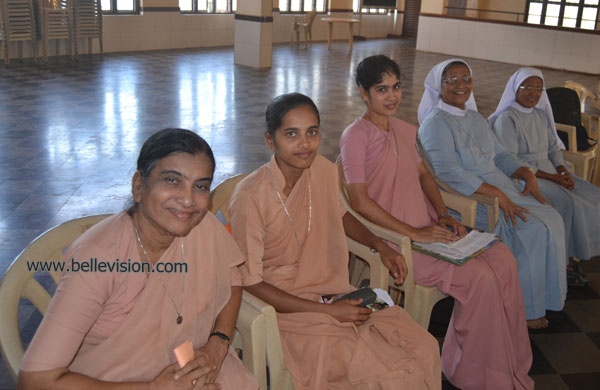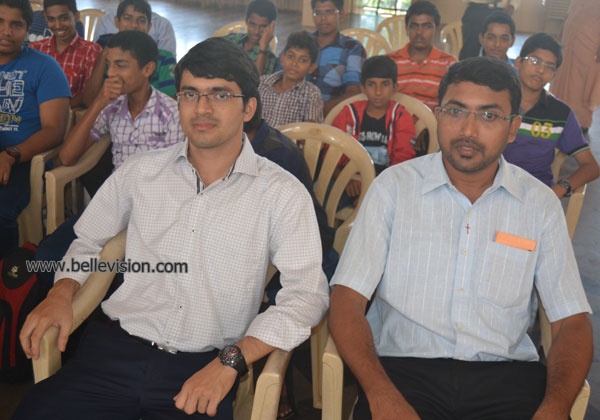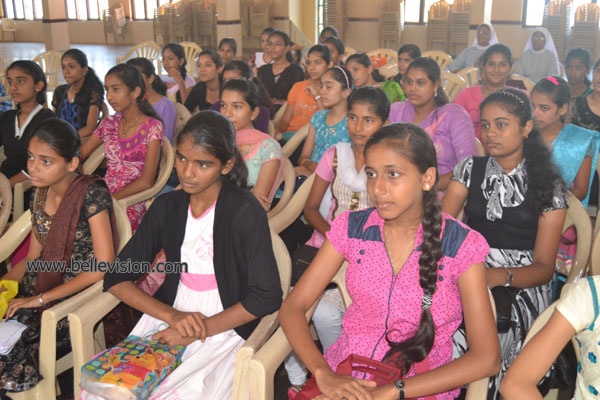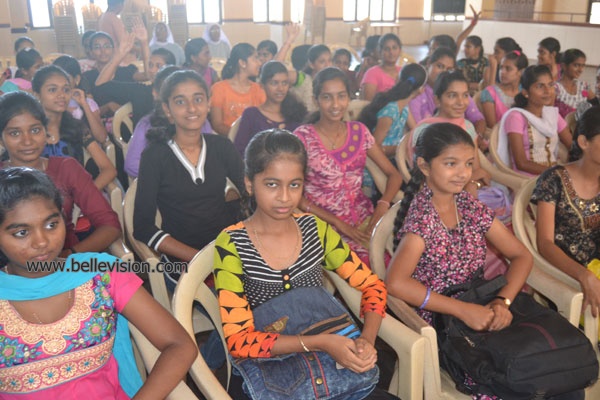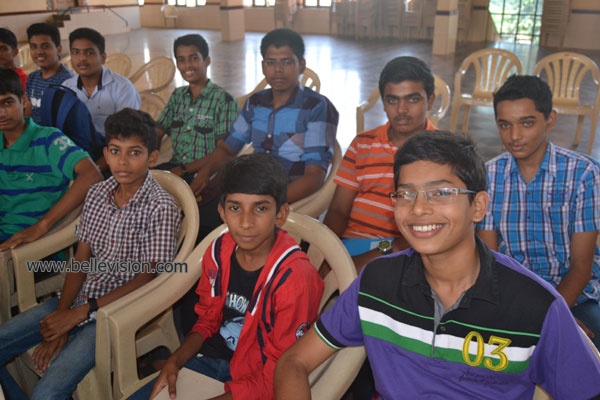 On the third day of the camp, the first session on the topic of defence forces was conducted by Commodore Jerome Castelino from Moodubelle. In an hour long lecture and demonstration, Commodore Jerome Castelino gave information about the three divisions of Indian armed forces-Army, Navy and Air-force. He also mentioned about the qualification required to join the National Defence Academy(NDA) and direct entry into armed forces. He stressed on the fact that as the modern warfare has become highly technical, science background, especially engineering has become one of the basic qualifications to join the armed forces and suggested that those who wish to join armed forces should opt for science stream after their SSLC.
Commodore Jerome Castelino also narrated his own experience in Navy and his participation in 1961 Goa Liberation War, 1965 Indo-Pak War and 1971 Bangladesh Liberation War. He also showed a documentary film on 1971 Bangladesh Liberation War.
When asked at the end of the presentation as to how many of the students were motivated to join armed forces, 15 girls and 25 boys raised their hands.