Dubai: Kshama Rai crowned 'Mrs Bunt', Deepak Shetty 'Mr Bunt'
Pics by Ronal DSouza

Bellevision Media Network


Dubai, 26 Apr 2015: The 41st get-together held under the aegis of UAE Bunts at J W Marriott Hotel Hall on Friday April 24 here turned out to be a grand and colourful affair which thoroughly entertained the gathering. A large crowd comprising enthusiastic members of Bunts community who had gathered from various parts of UAE witnessed the programmes as they unfolded before their eyes and created magical environment at the venue.
Women offered respectful welcome to the chief guests at the auditorium with 'Poornakumbha Kalalshas' to the accompaniment of drumming of famous Chende from Kerala.
Dr B R Shetty and Dr Chandrakumari B R Shetty, chief patrons of UAE Bunts, inaugurated the event by lighting the traditional lamp in the presence of executive committee members, guests, and dignitaries who had gathered at the venue. Sangeeta Shetty rendered the welcome song, while Sannidhi and troupe presented Ganapati Dance. Sharmila Ranjeet Rai offered warm welcome to everyone.
Chitra, Supriya and Anisha troupe, who are part of Abu Dhabi Juniors, came up with a dazzling dance performance. This was followed by another dance presented by Smile Creation, Dubai, which too proved to be feast to the eyes.
In the attractive dance competition for children organized on this occasion, Anupama and troupe from Abu Dhabi secured first place, while Amisha and team from Dubai became runners up.
After Sarvotham Shetty heartily congratulated members of the executive committee for the year 2014-15, fresh executive committee of UAE Bunts was formed for the year 2015-16.
The next dance item which entertained the gathering was executed by Tanisha and Aditya, forming 'The Shining Star' troupe. Dr B R Shetty presented medals to the Bunts children who scored highest marks in the year 2014-15 in academic and other fields, in the presence of their parents. At the same time, sponsors, players of winning throw ball team members, and media representatives were honoured by presenting mementoes.
Principal of Kateel Sri Durga Parameshwari Temple First Grade College, Prof Balakrishna Shetty, who had participated in the function as the chief guest, was conferred with 'Bunt Vibhushana' title by Dr B R Shetty on behalf of Bunts community. A memento was presented to the chief guest, a shawl was draped around him, besides presenting a citation which was read out on the occasion by Ganesh Rai. Prof Balakrishna Shetty, who acknowledged this gesture, thanked all the Bunts community members settled in UAE.
A folklore song was rendered by Sangeeta Shetty and team, after which a Bollywood dance was staged by Avirat and team under the direction of Hema Mahesh Shetty. Ganesh Shetty and troupe presented a comical skit.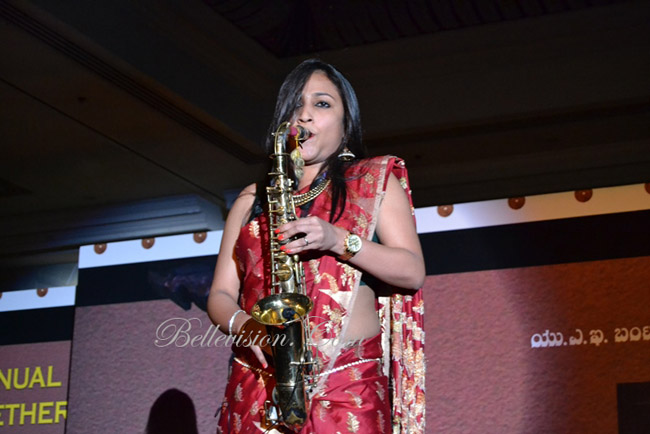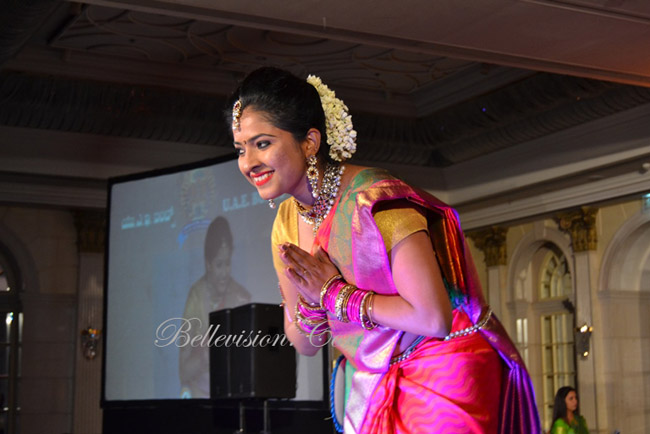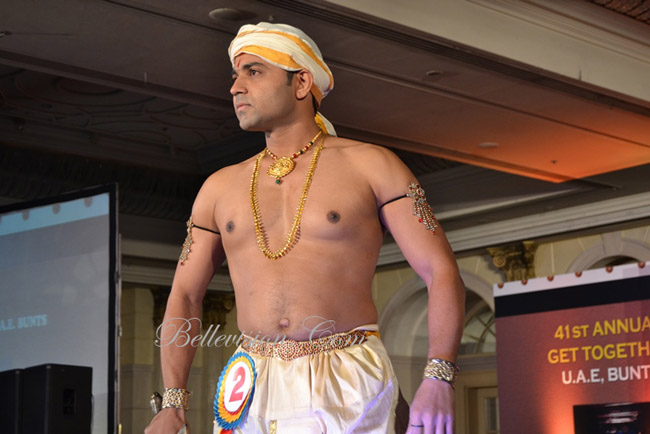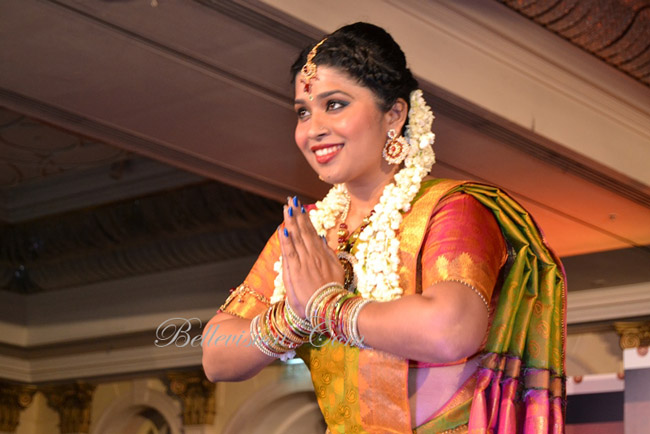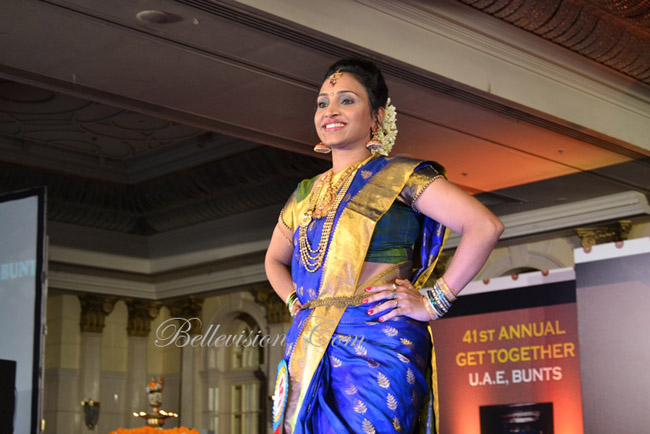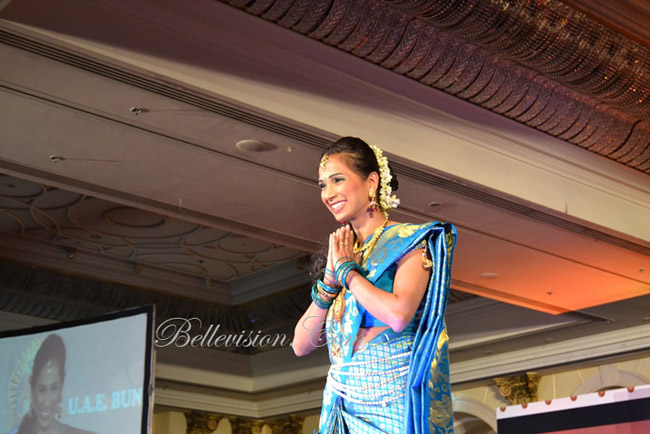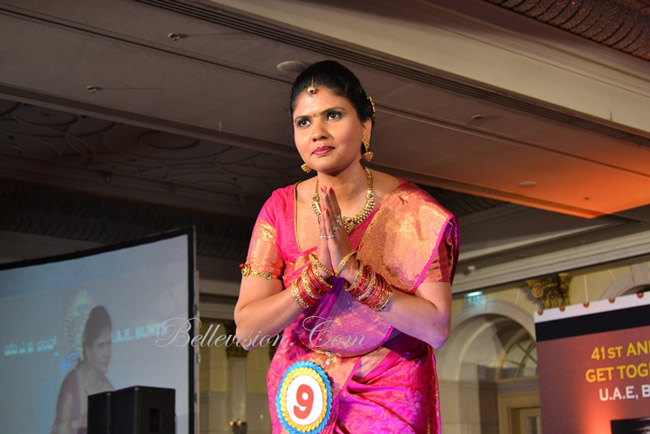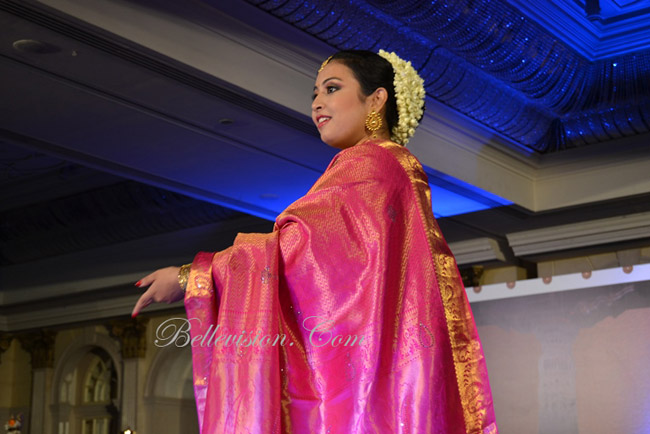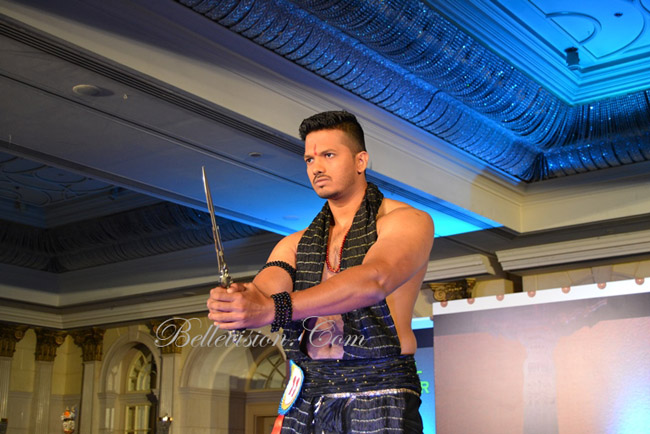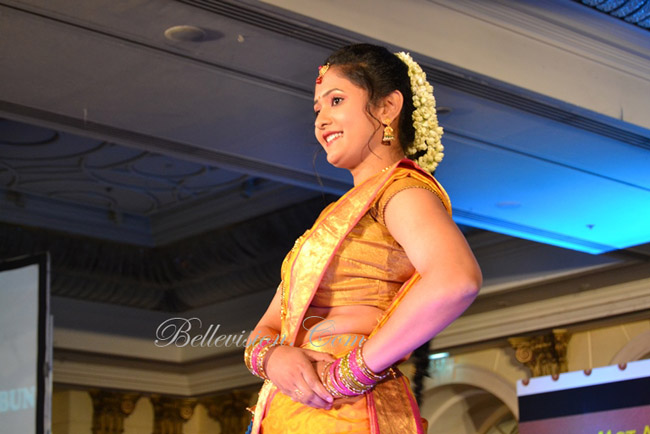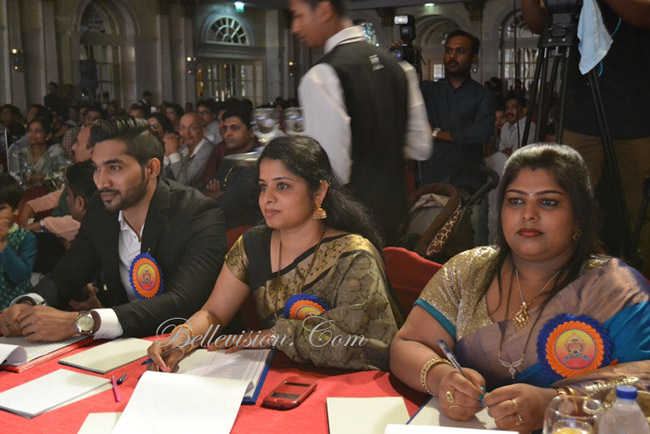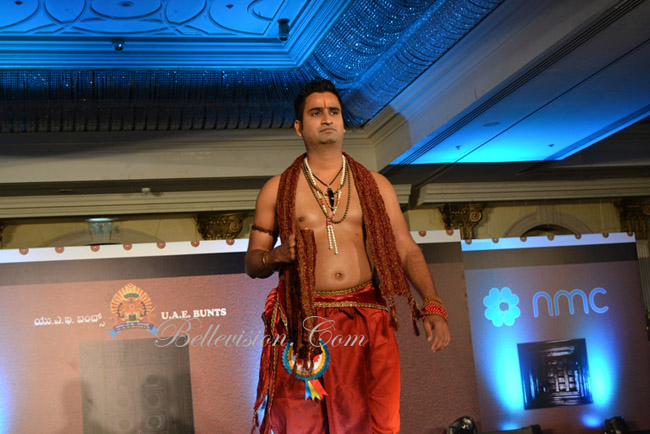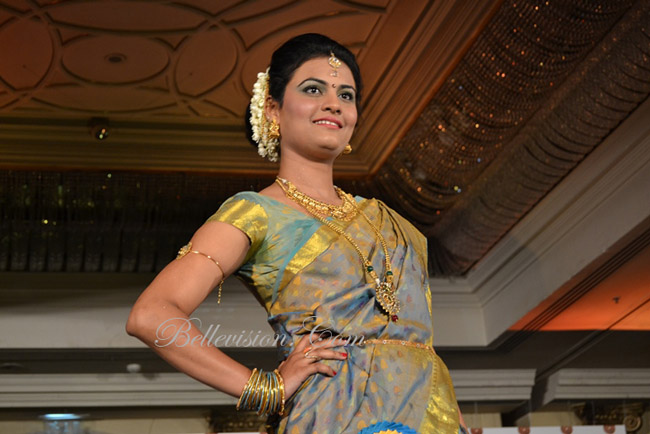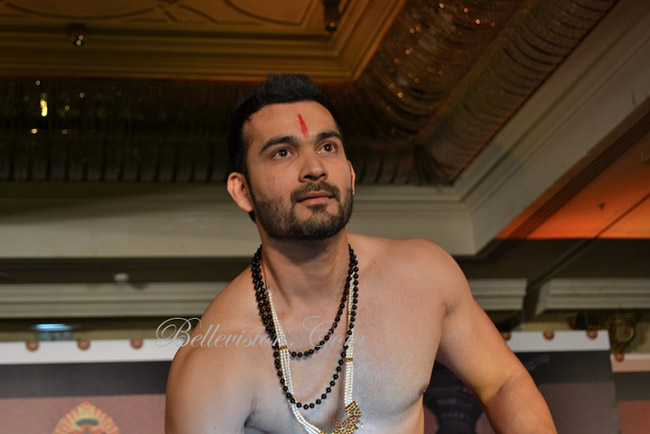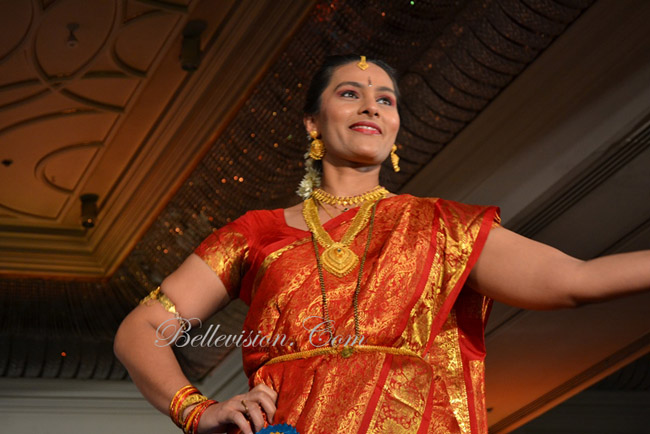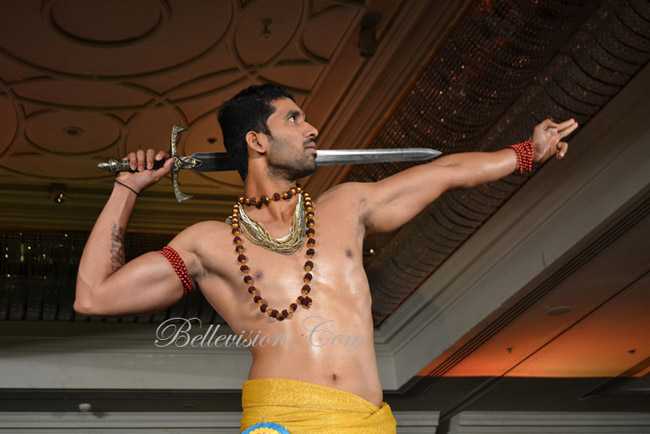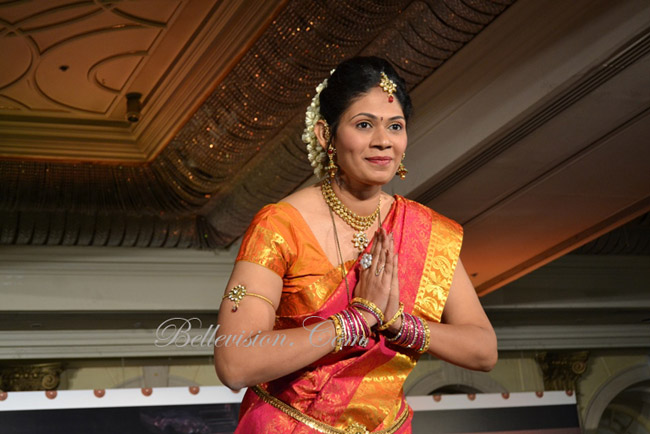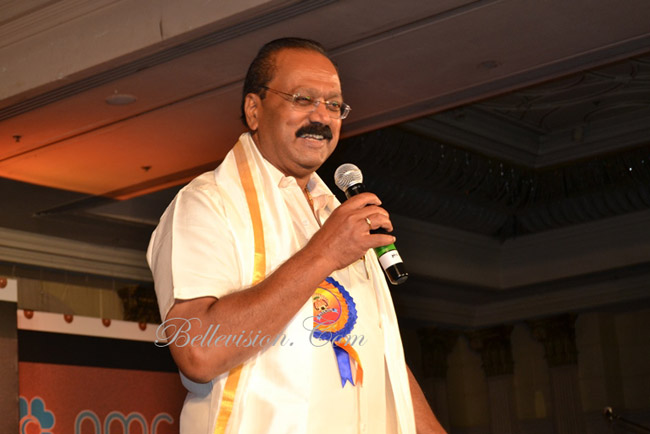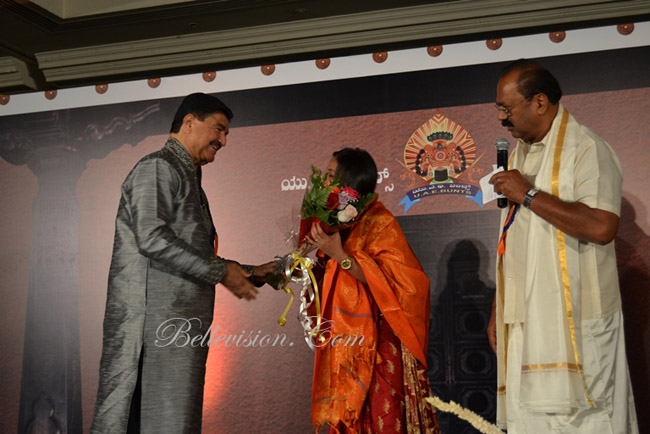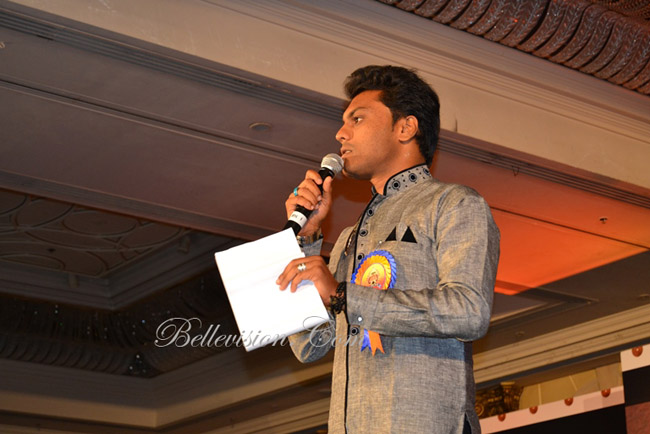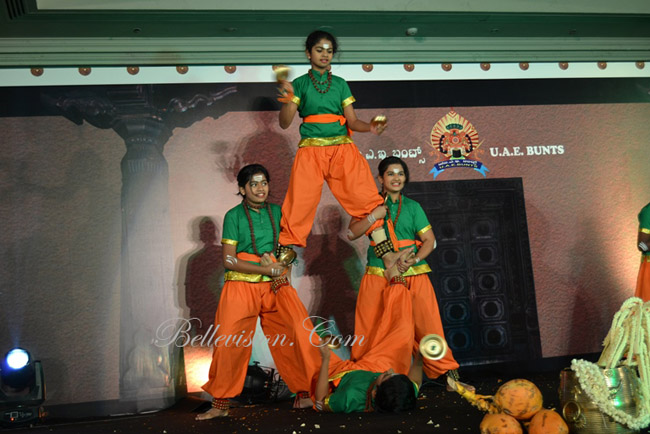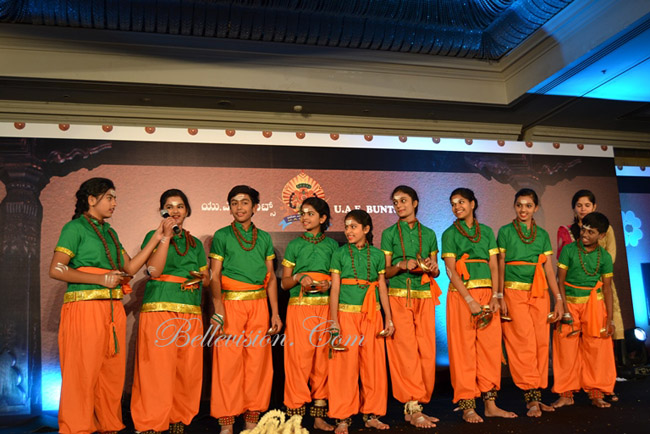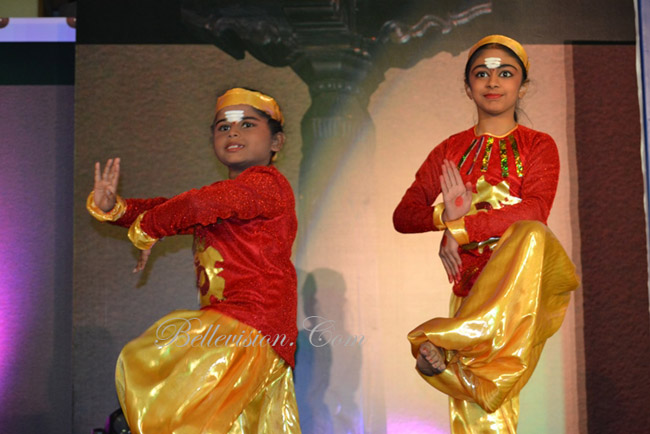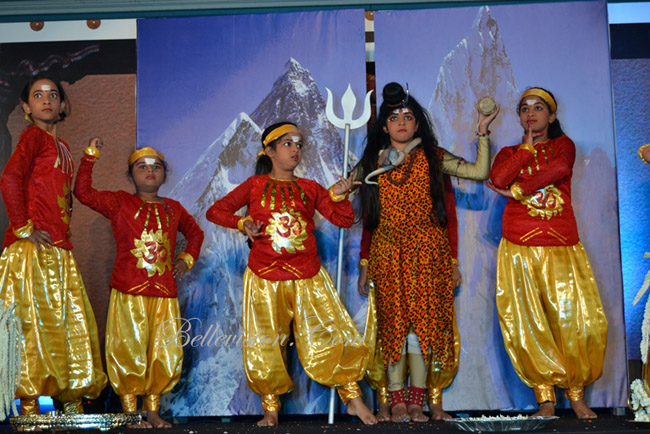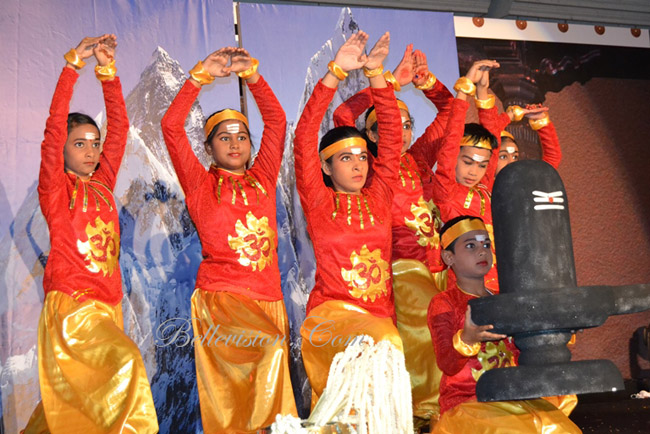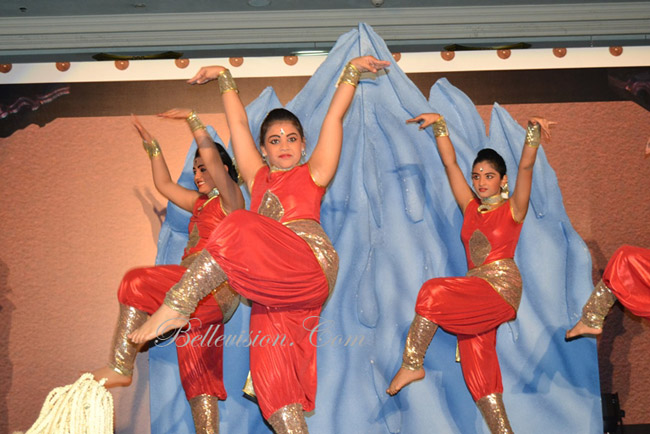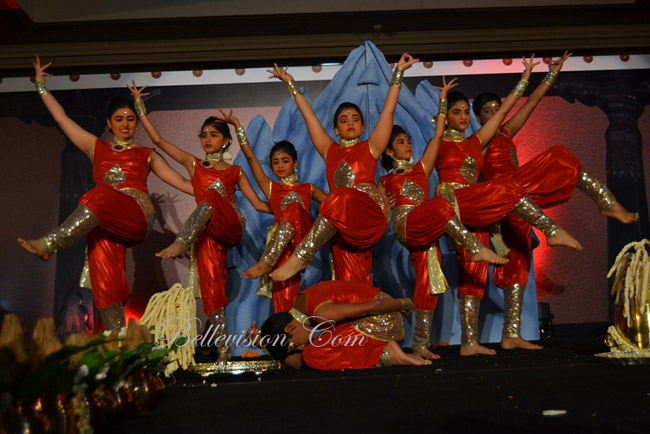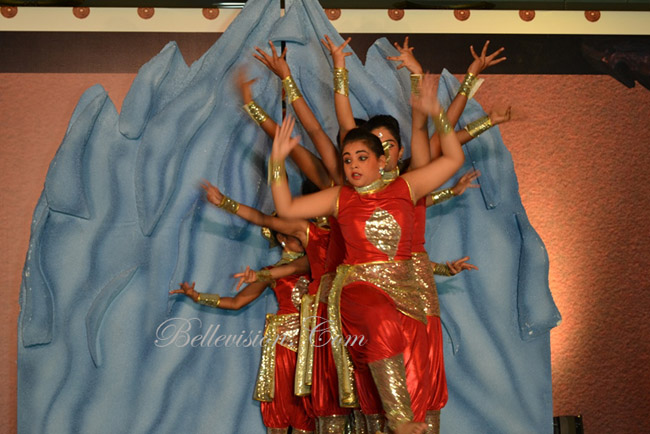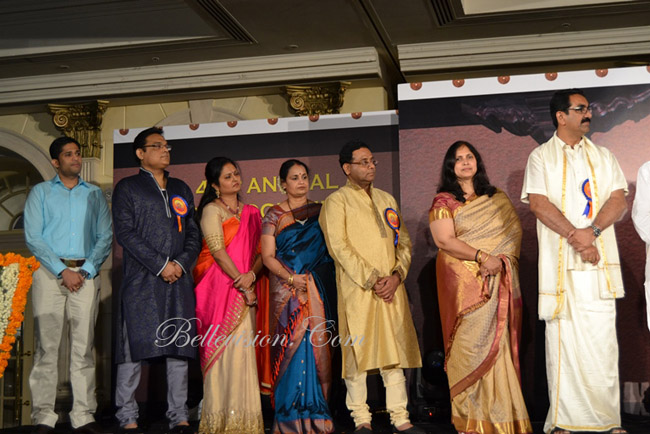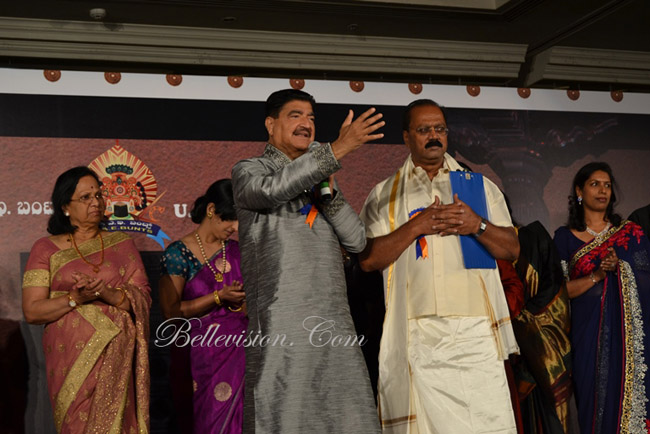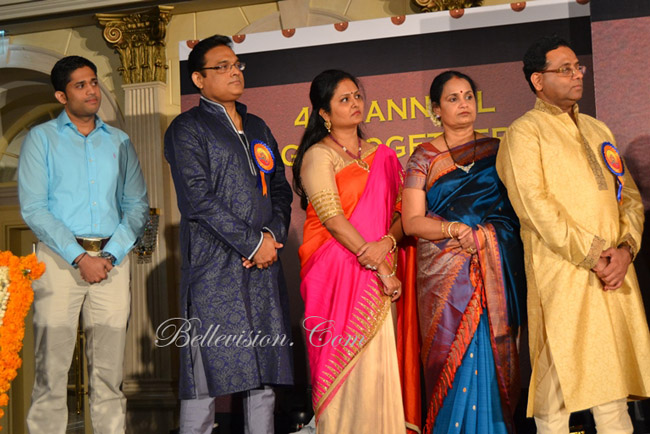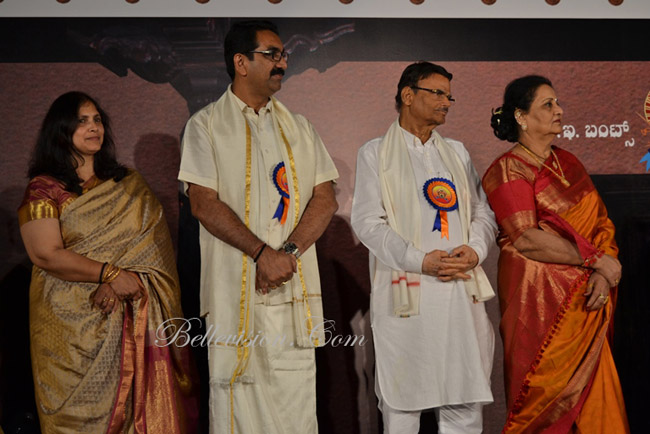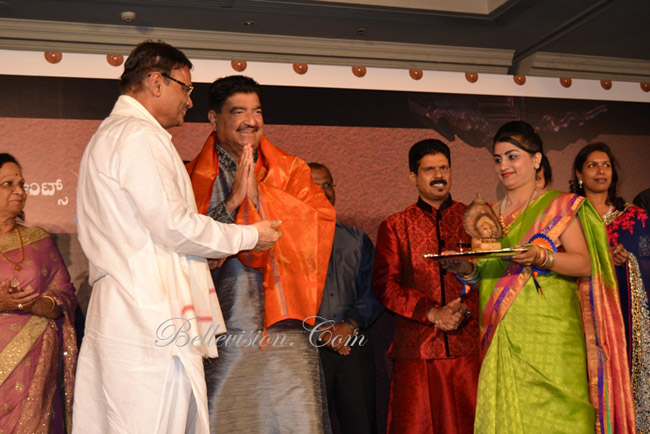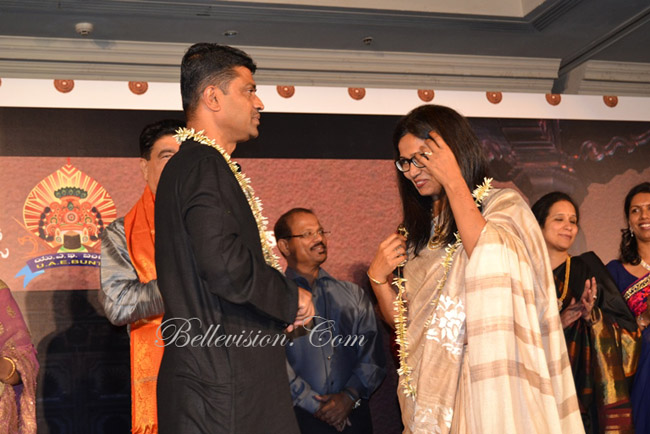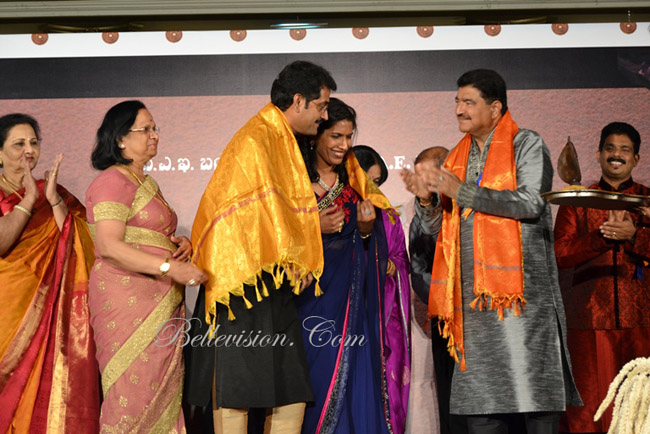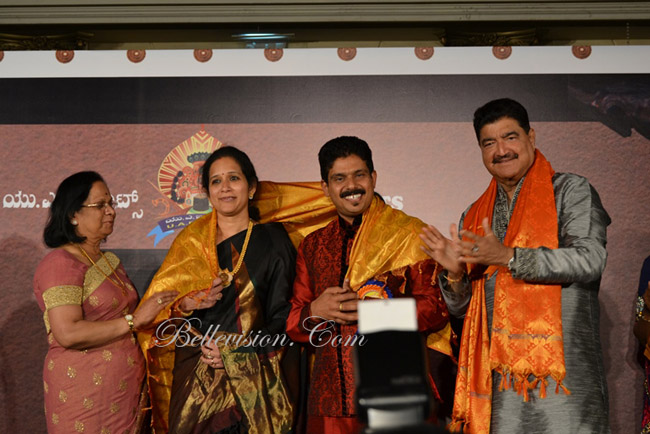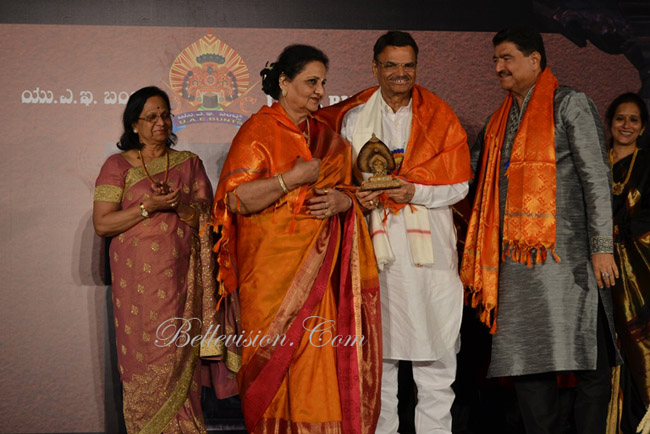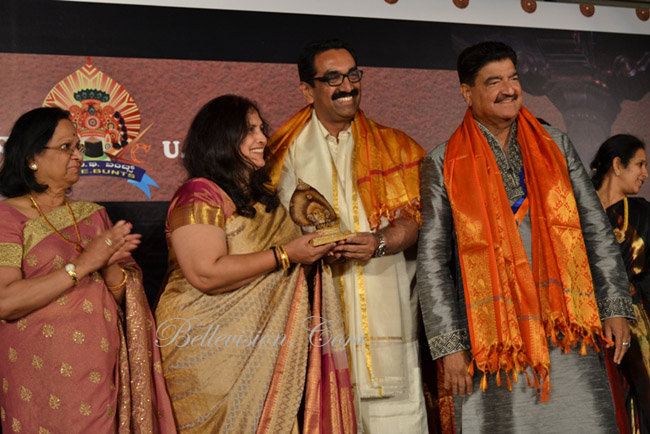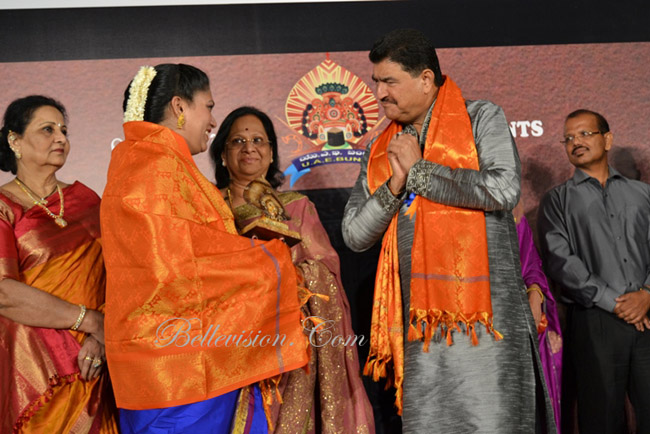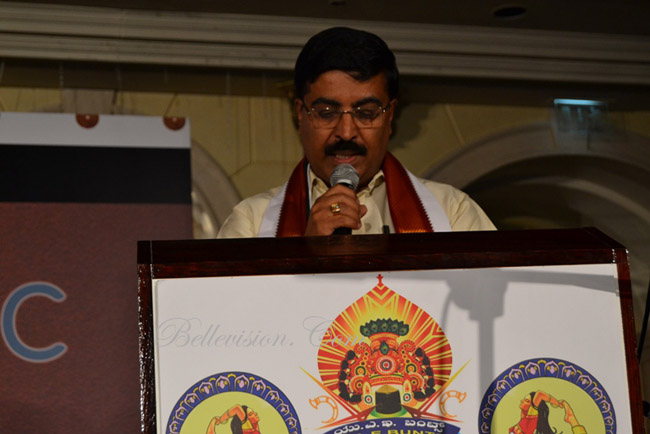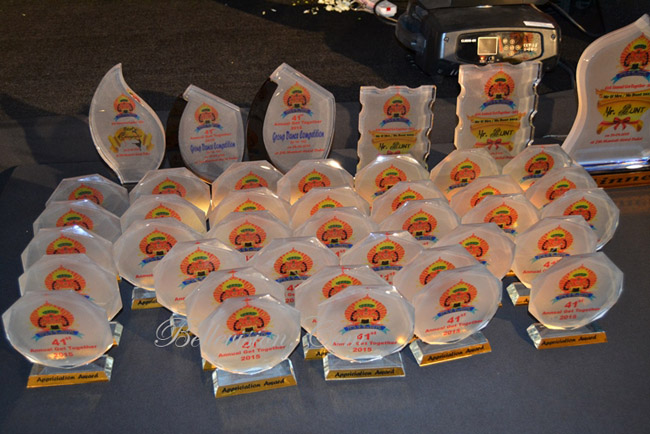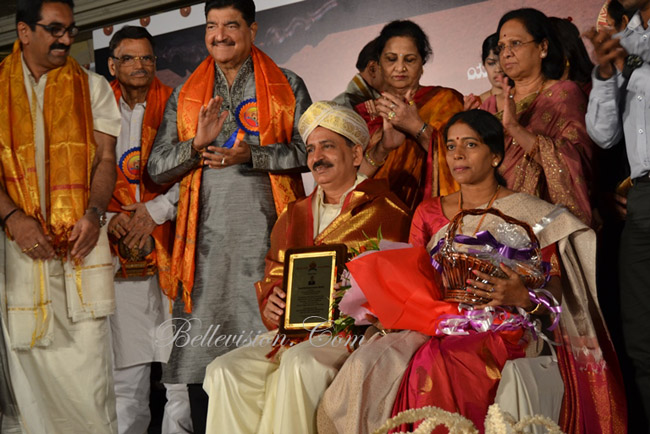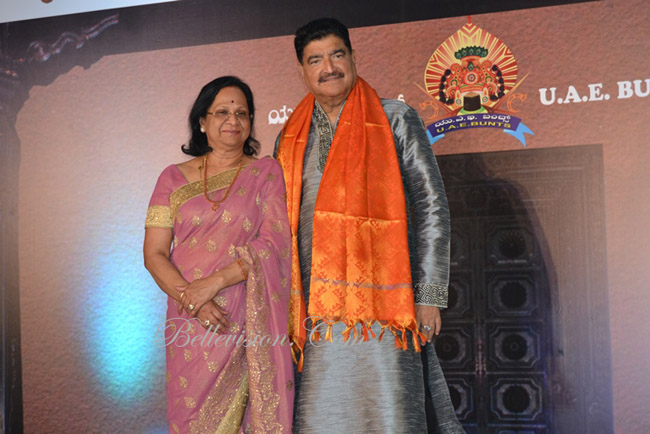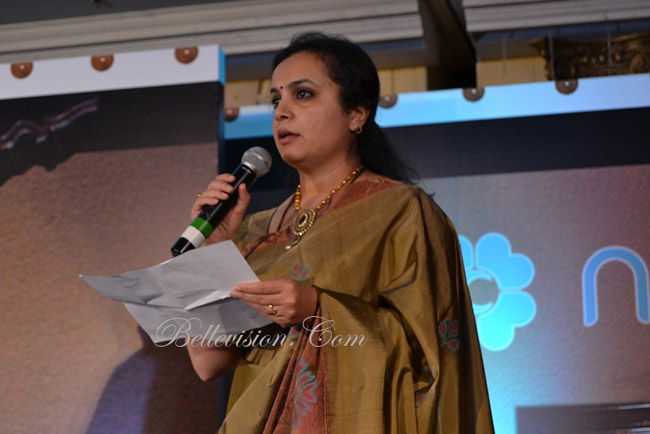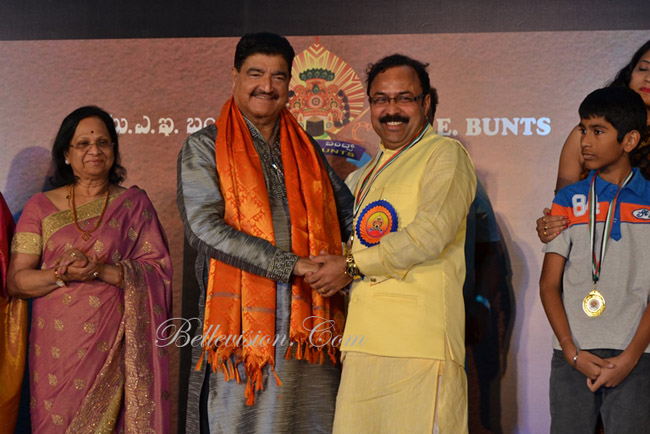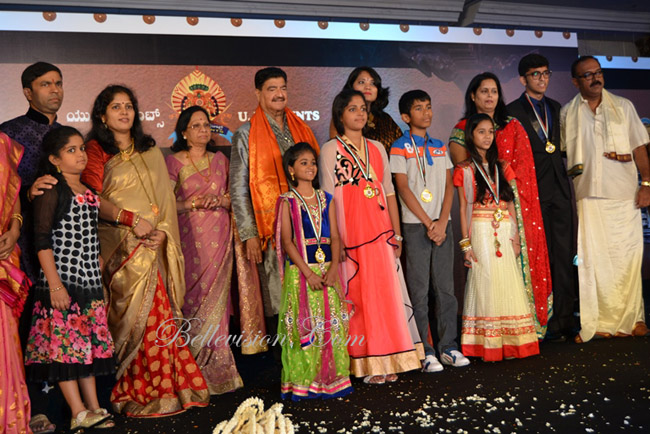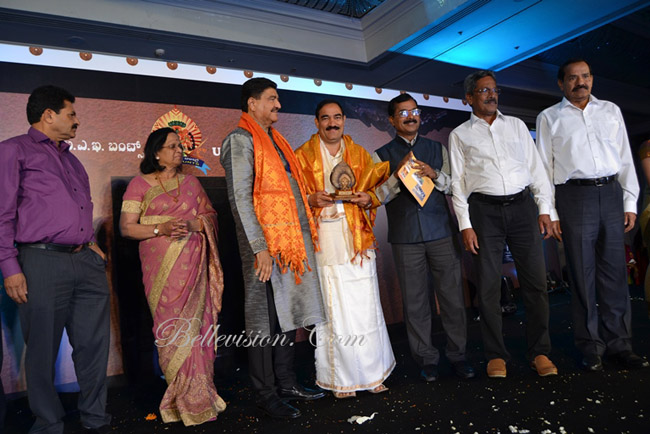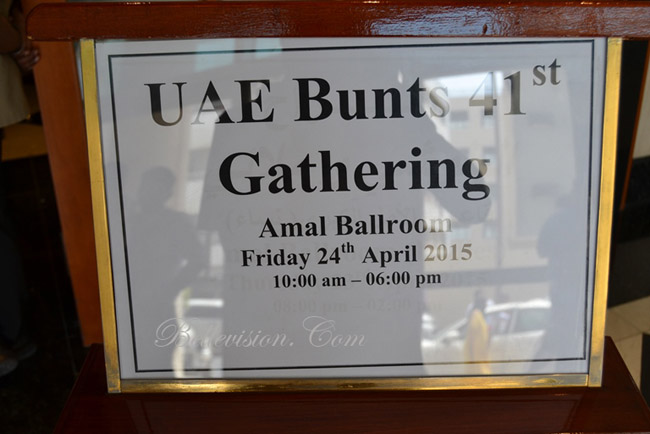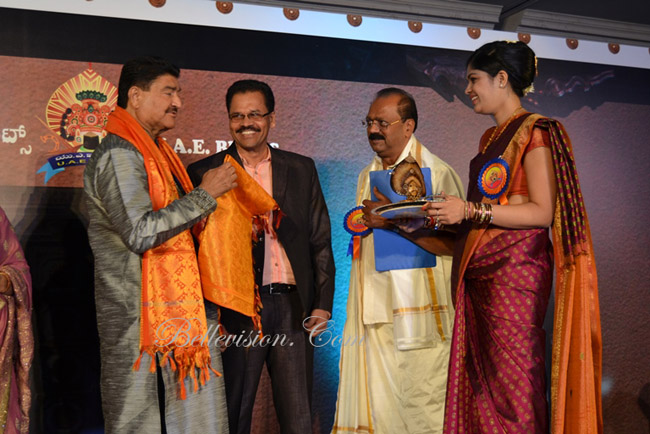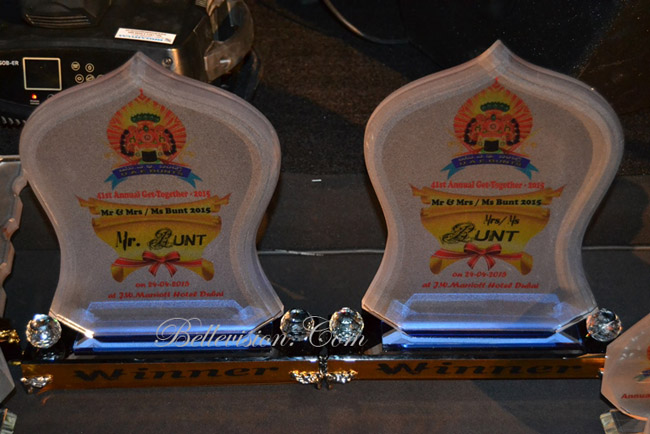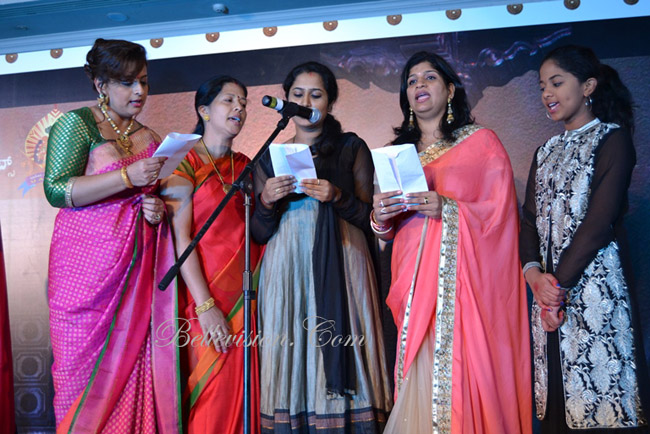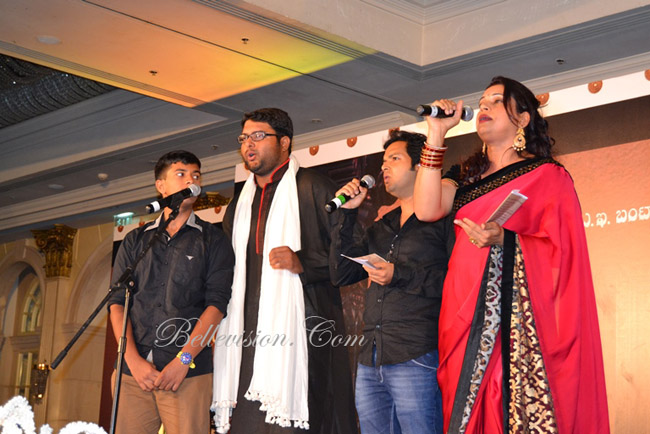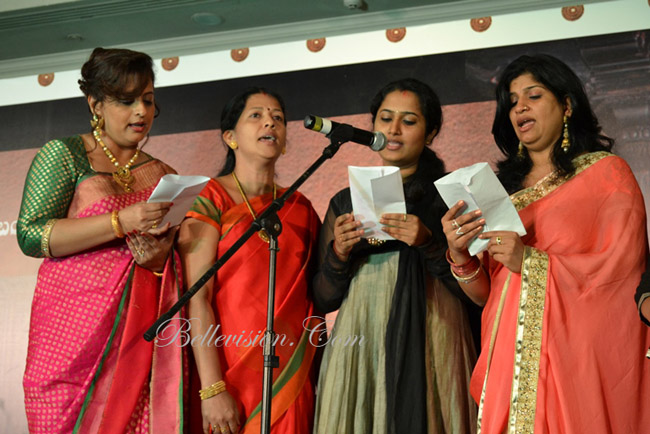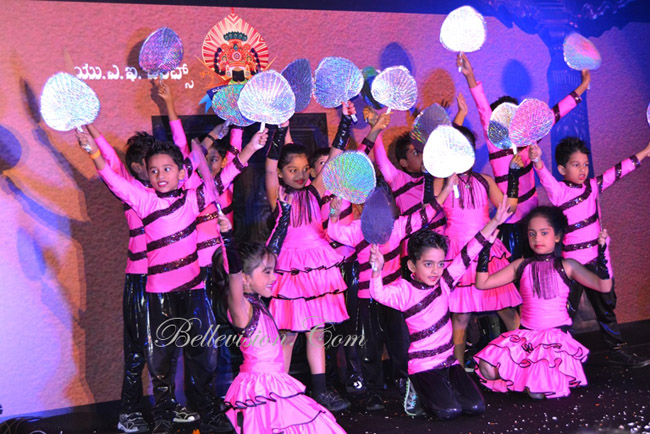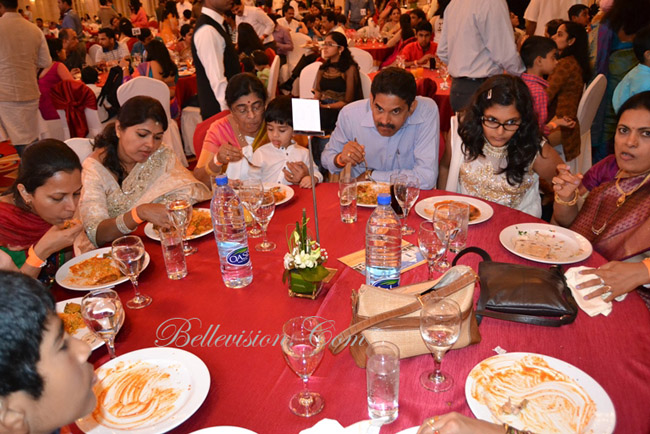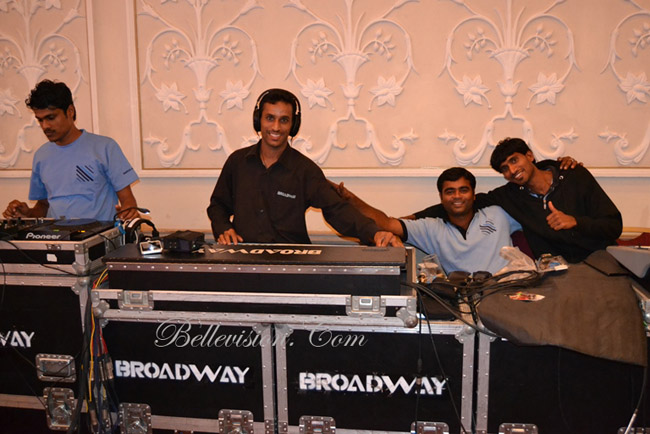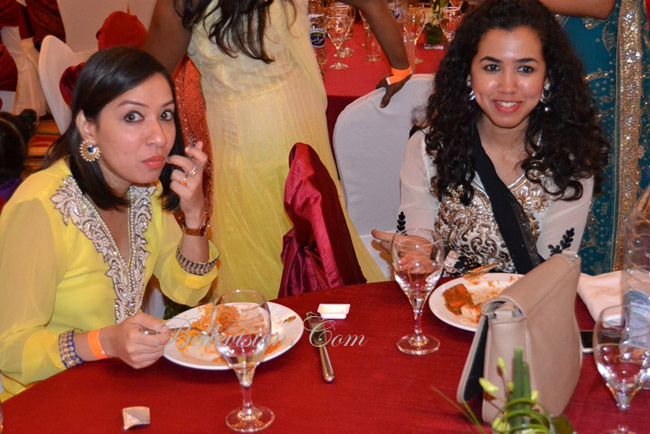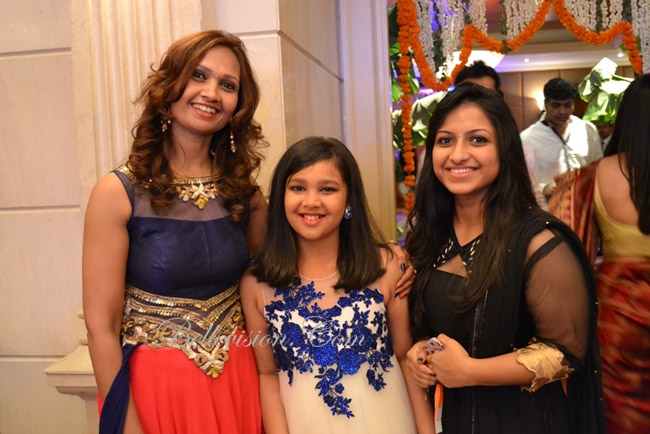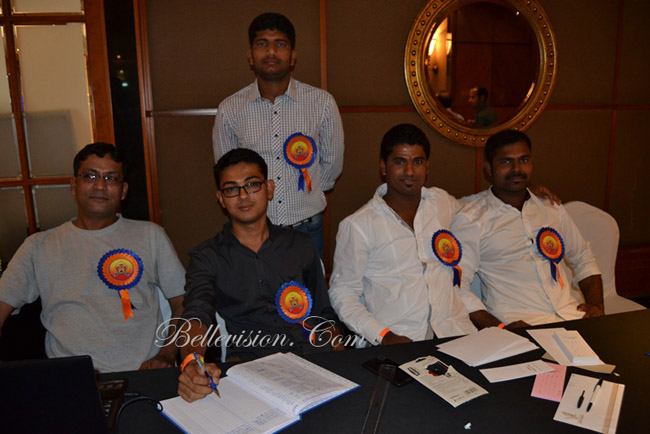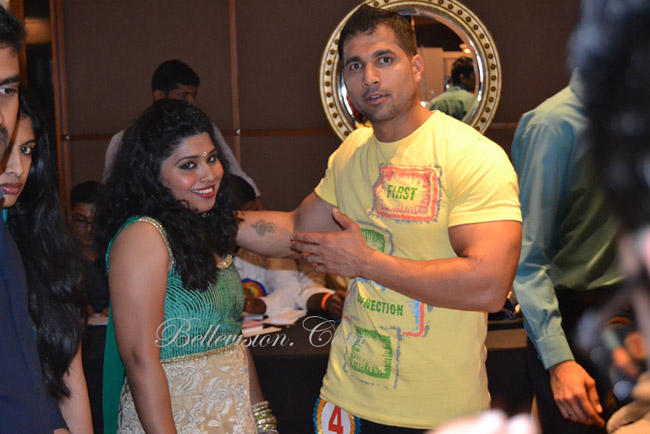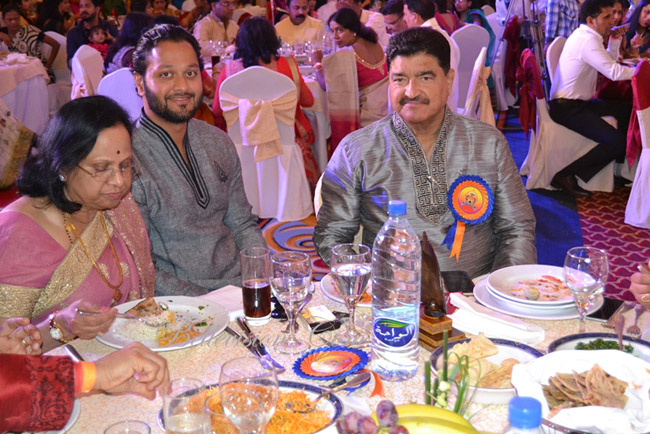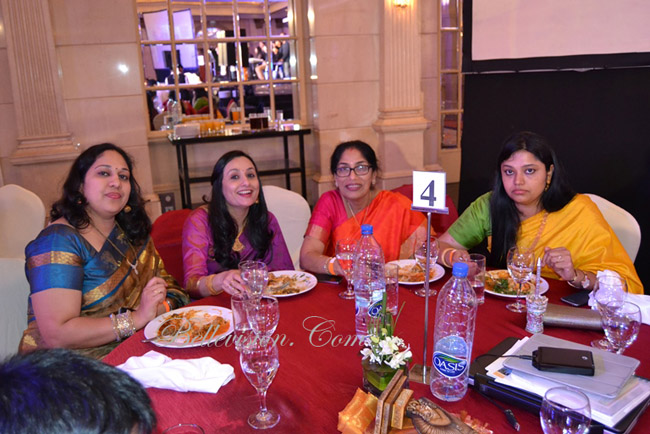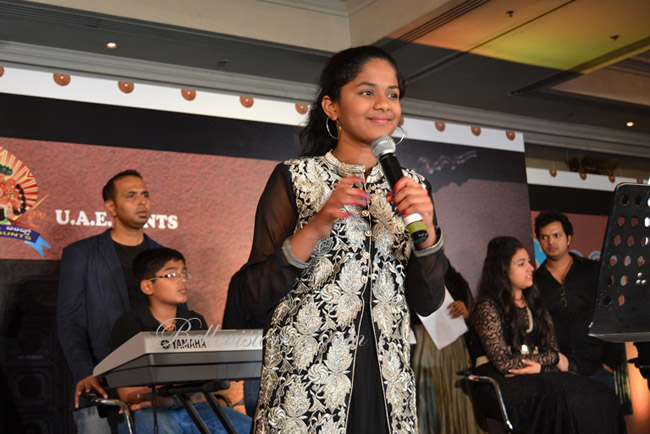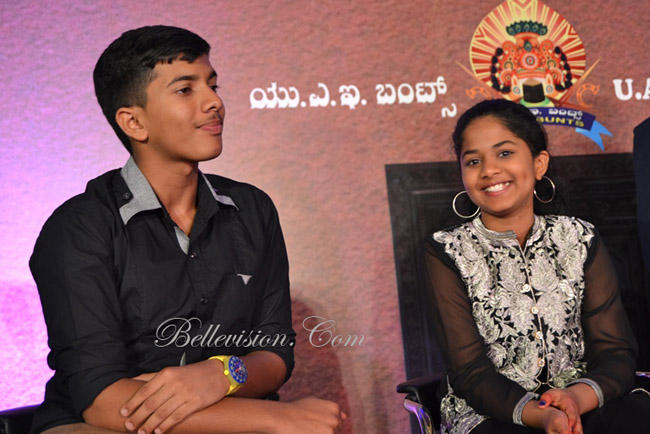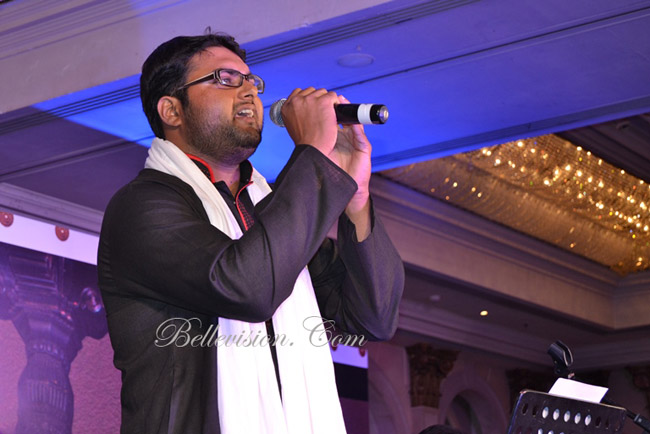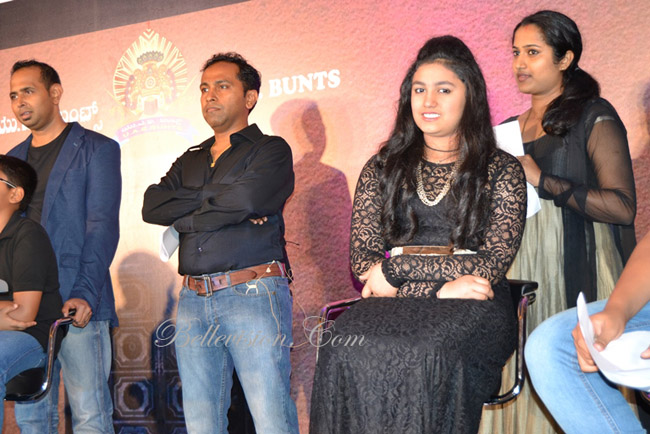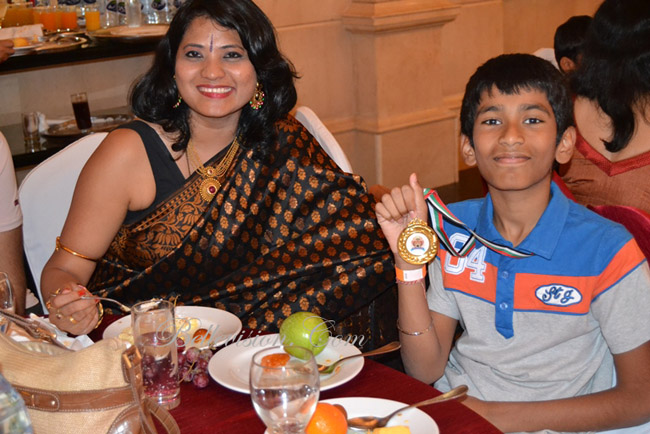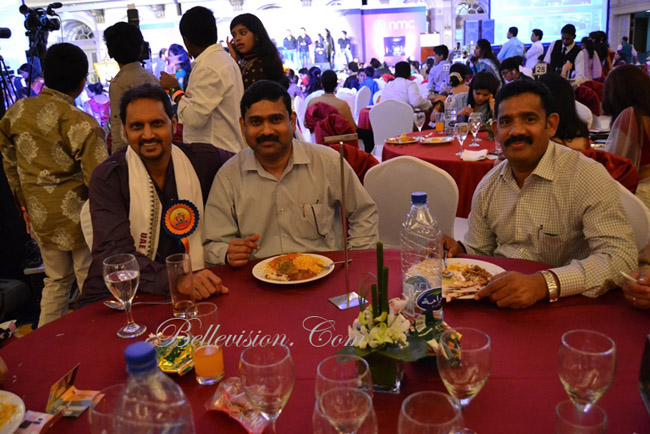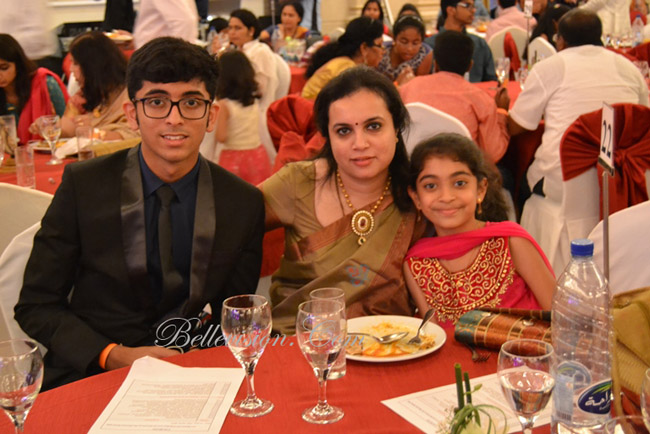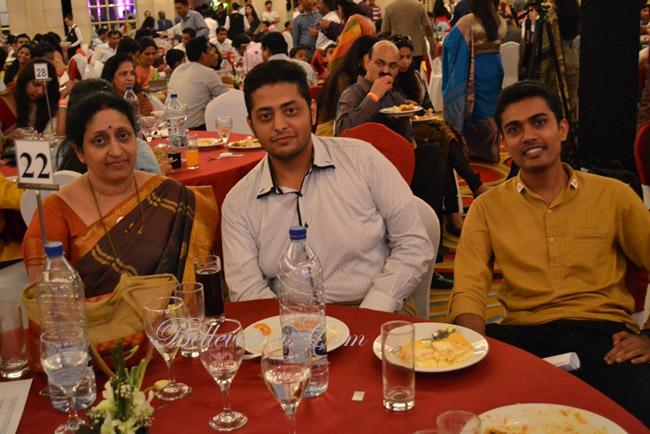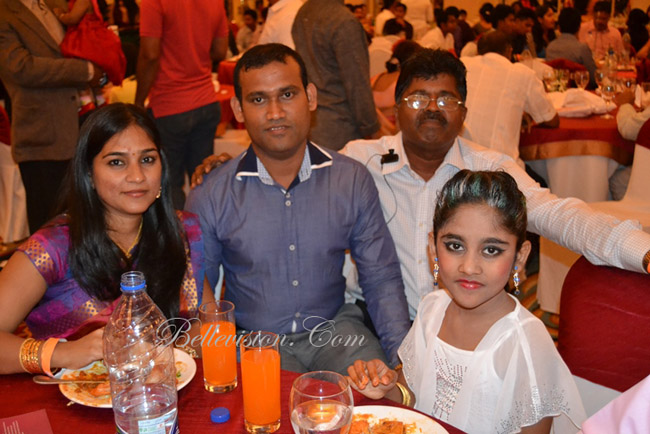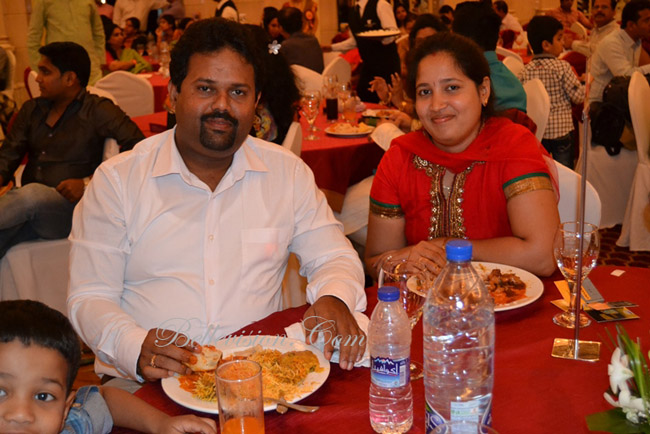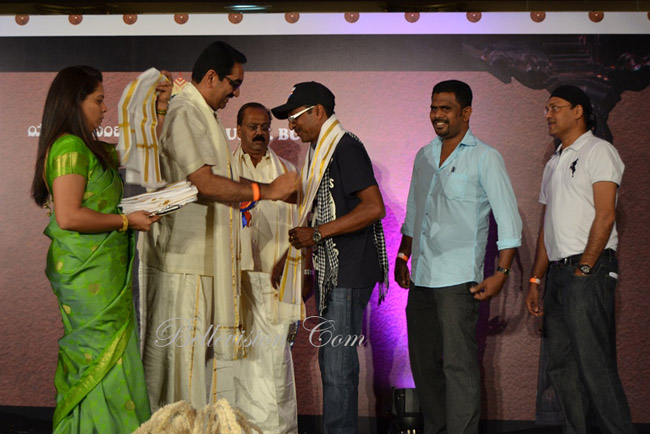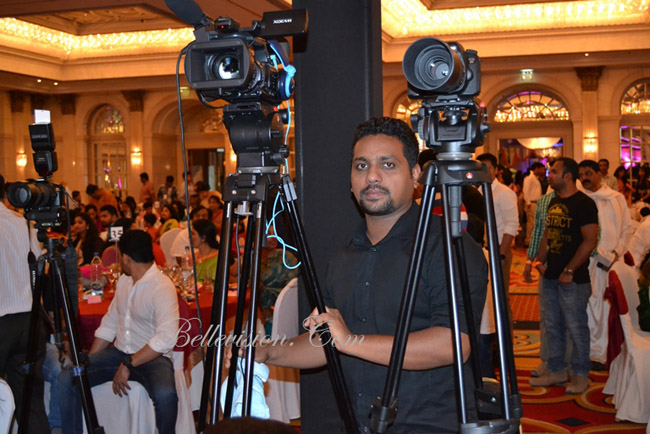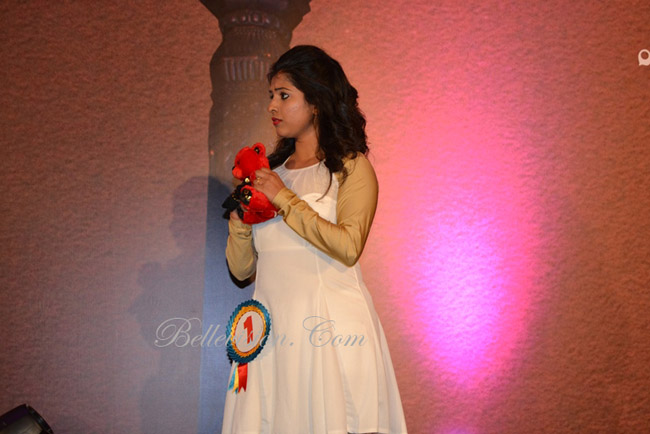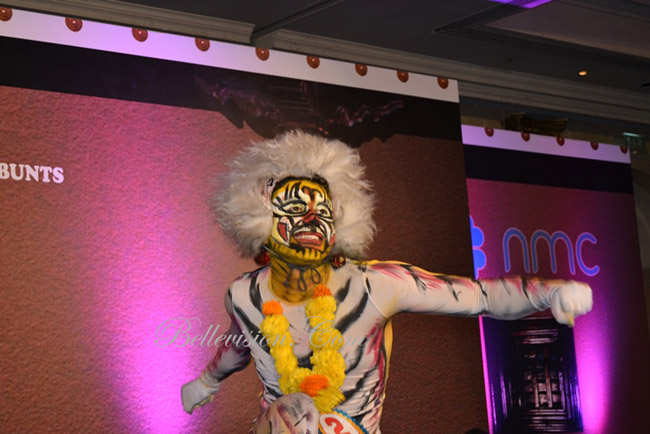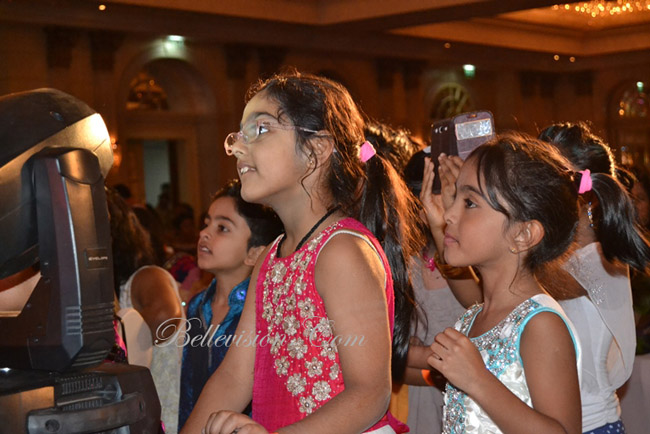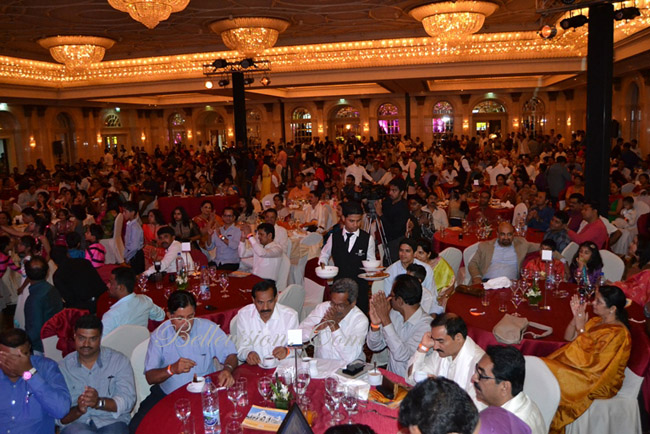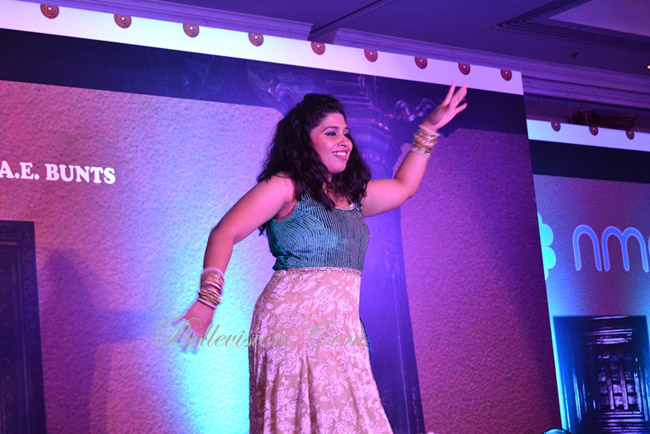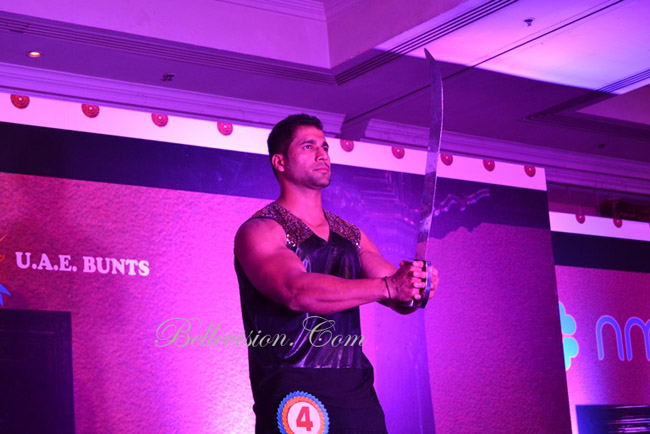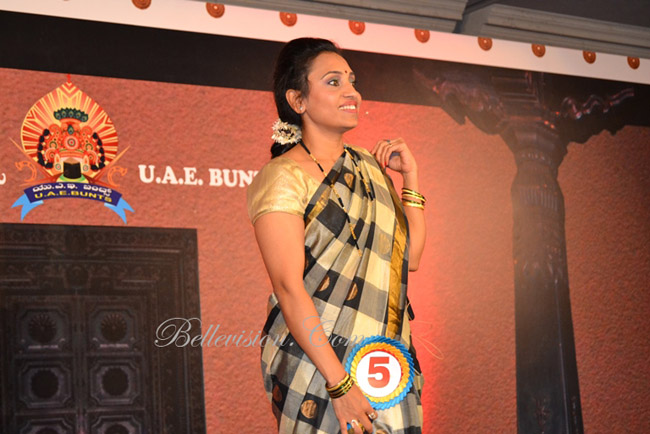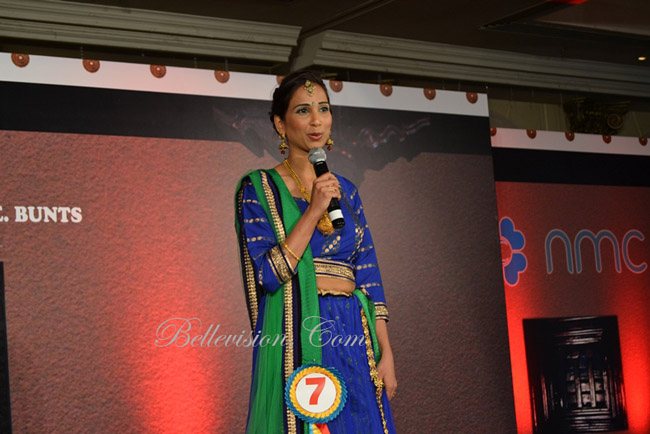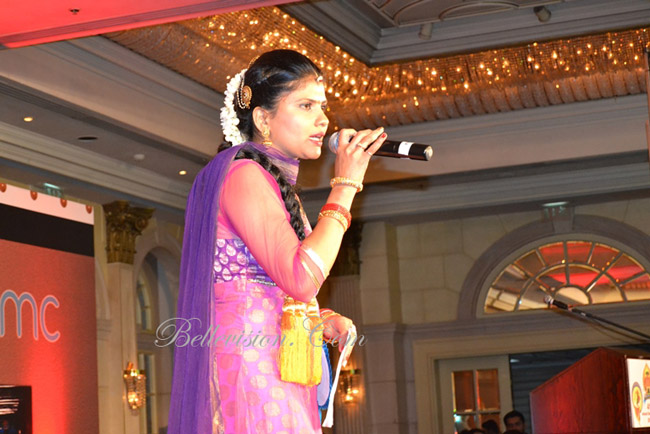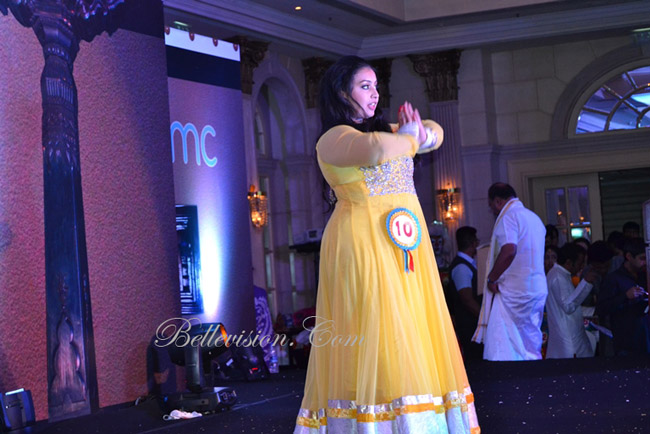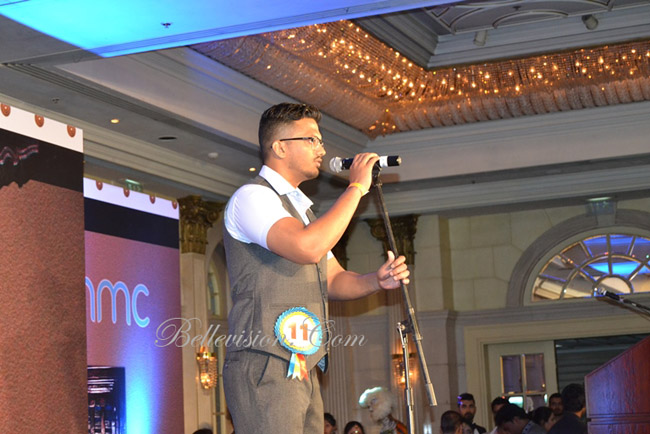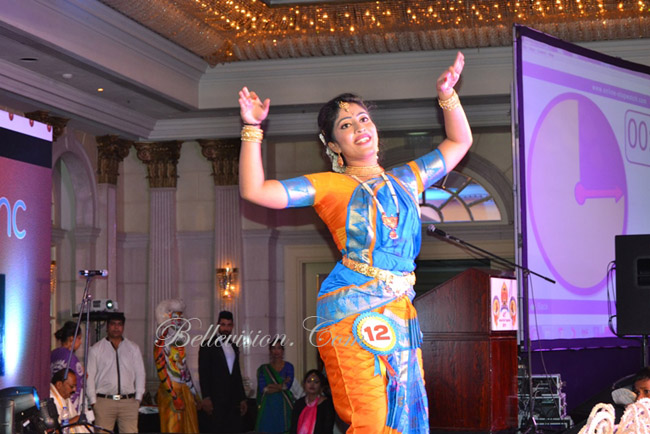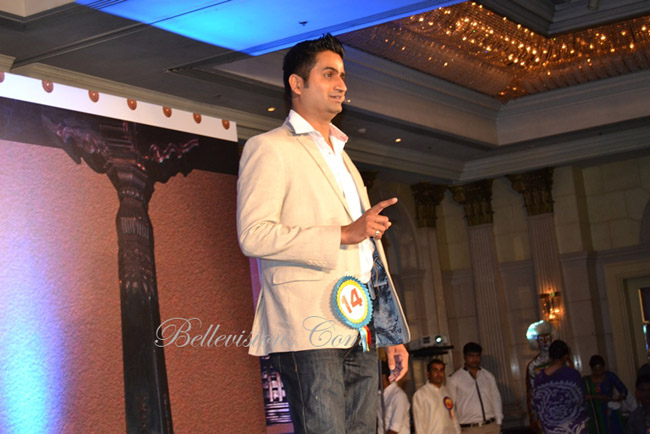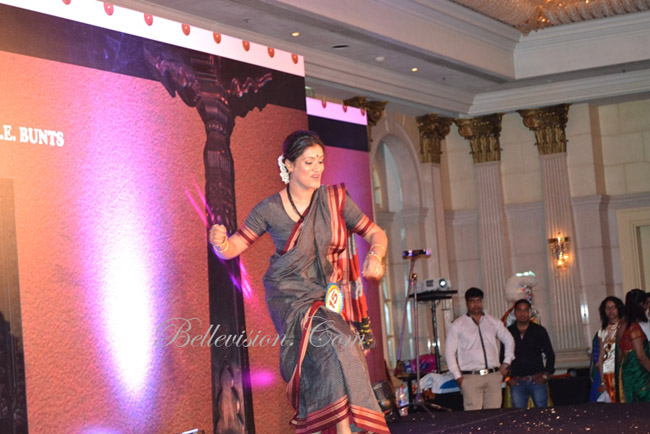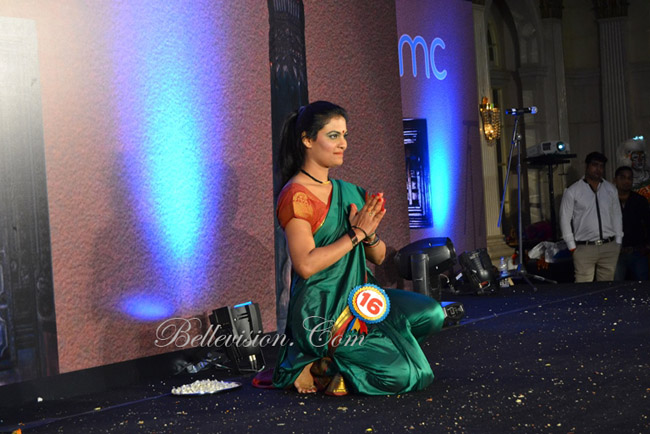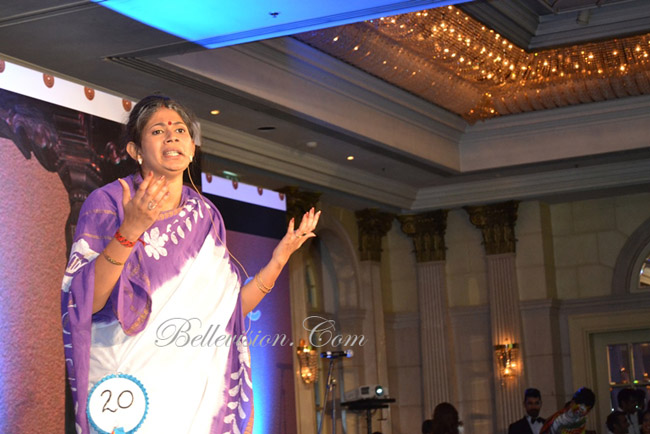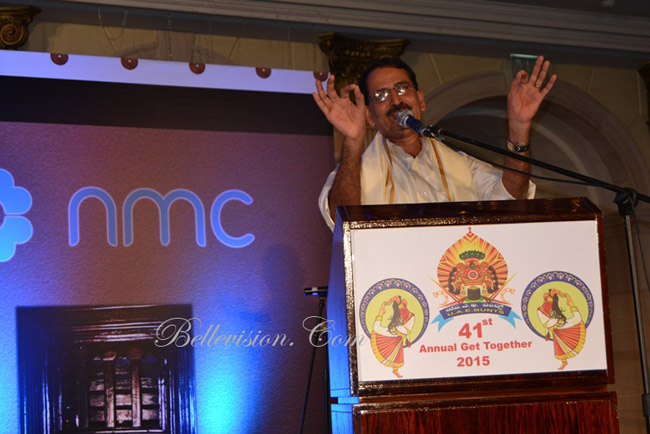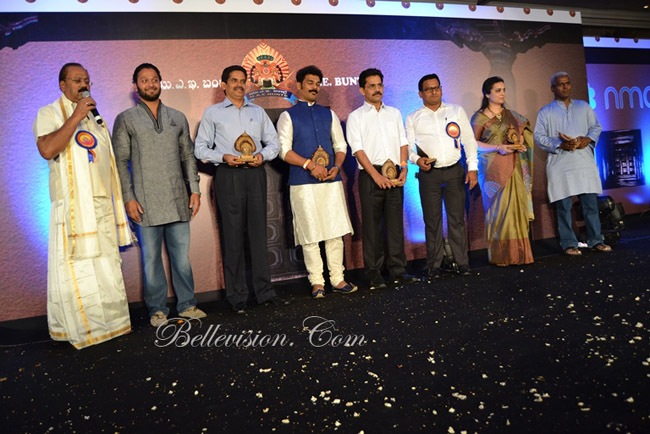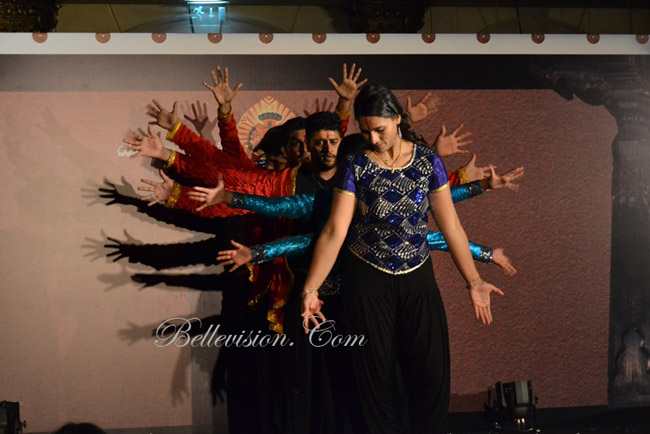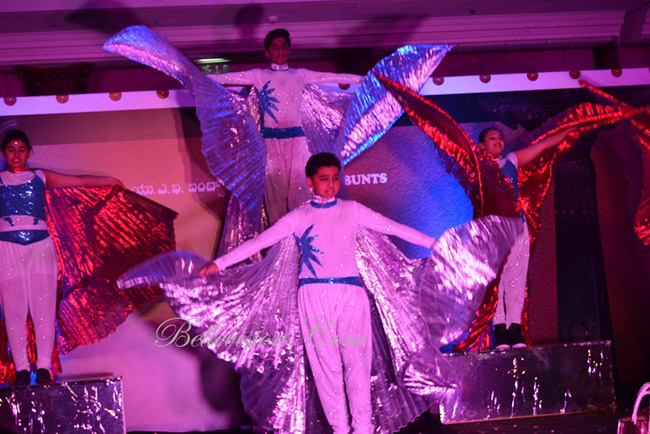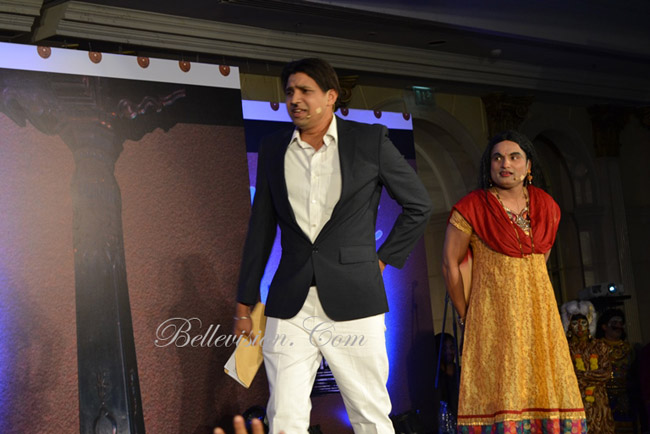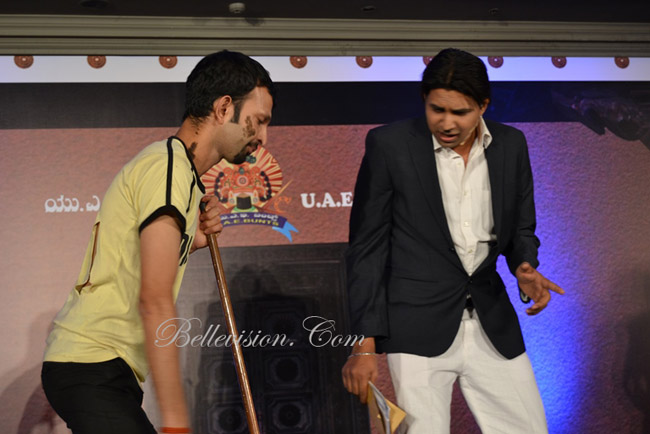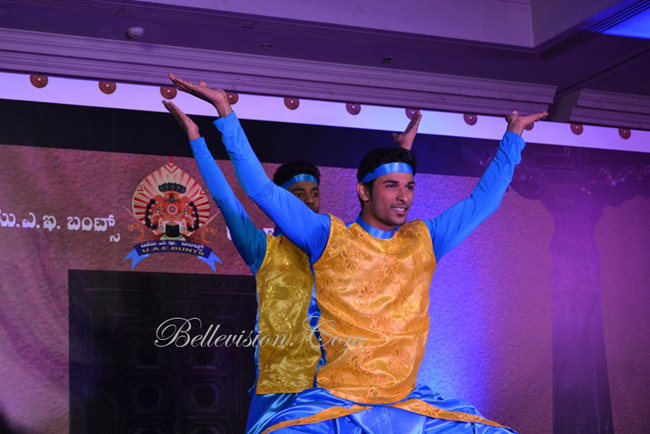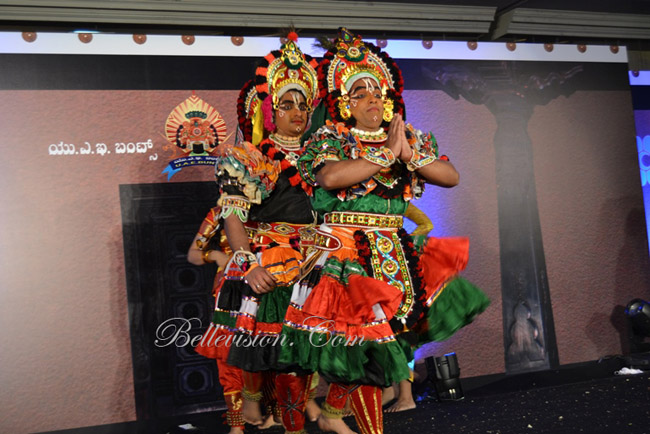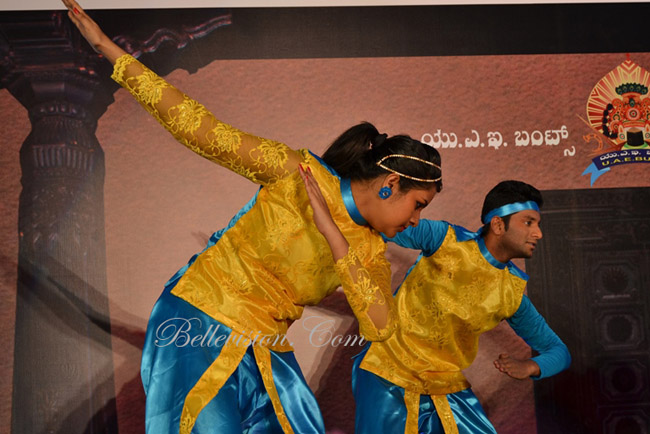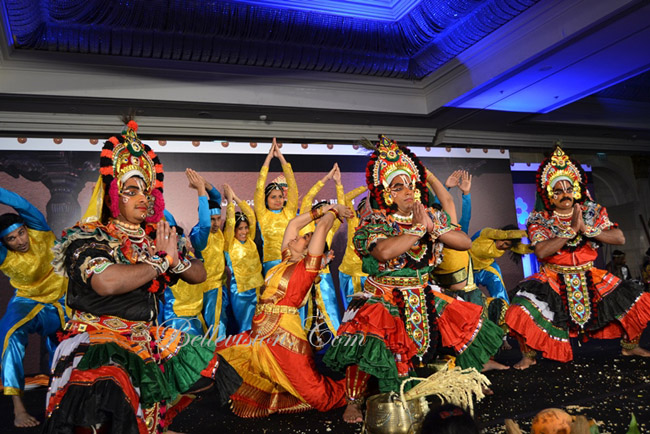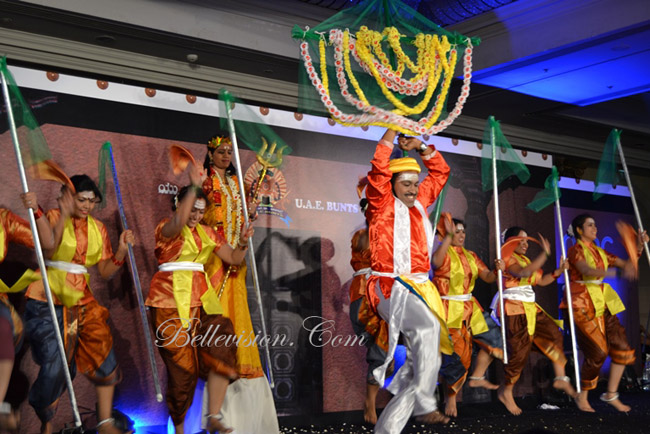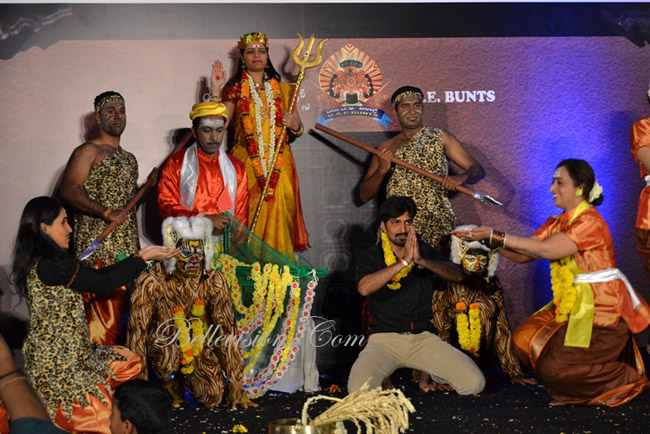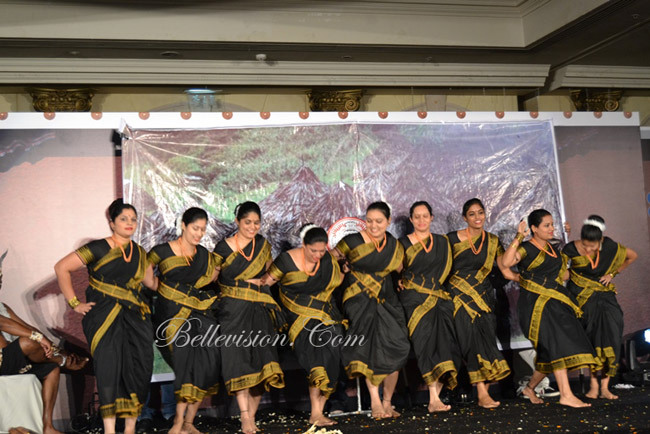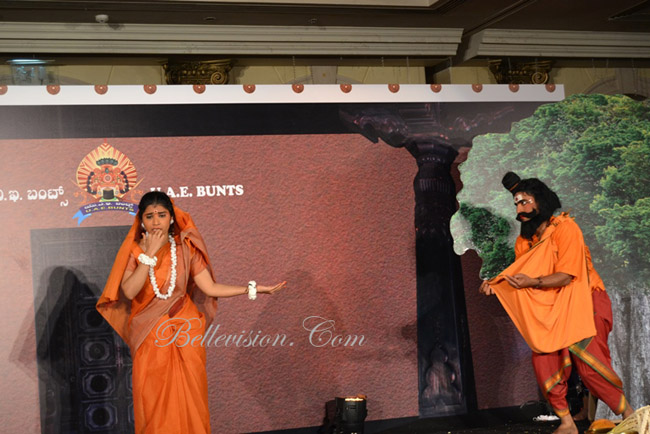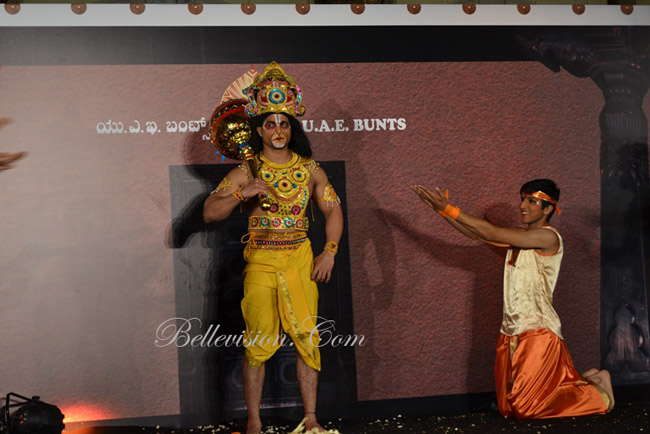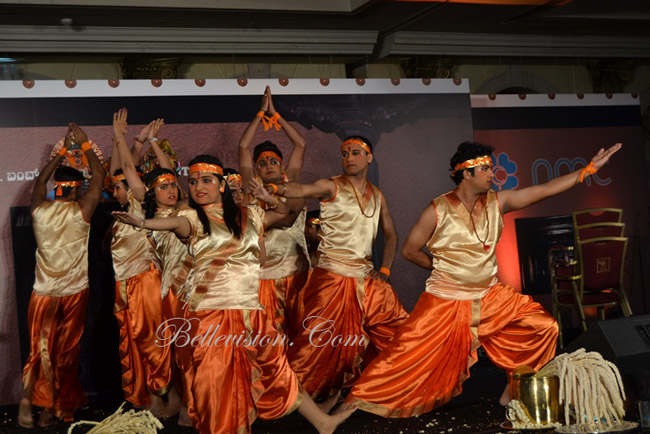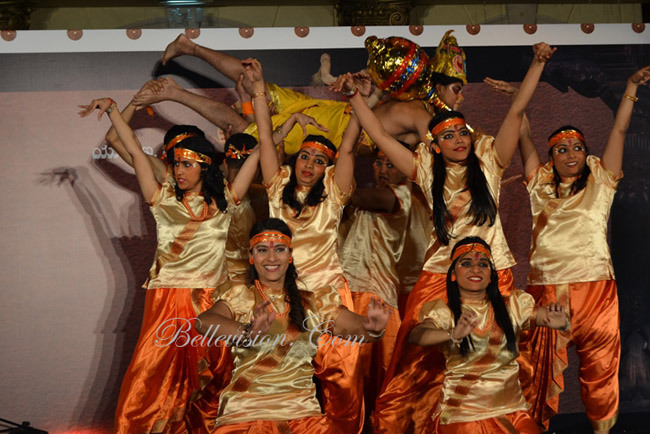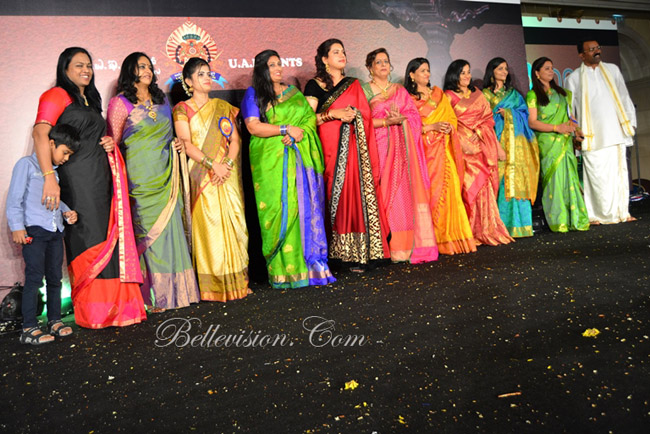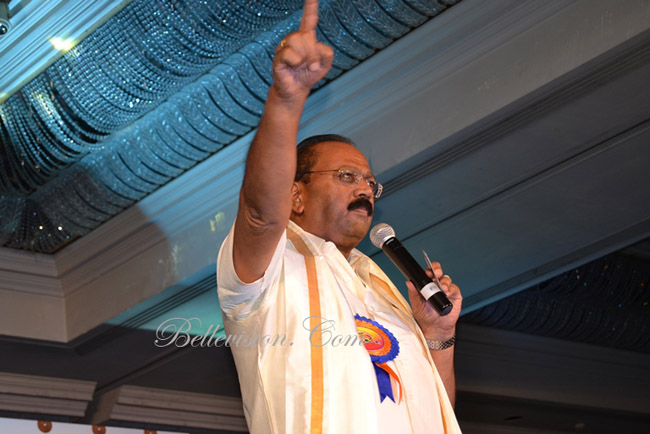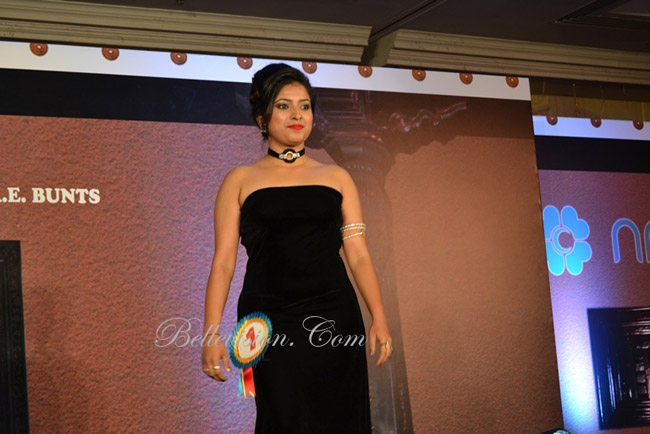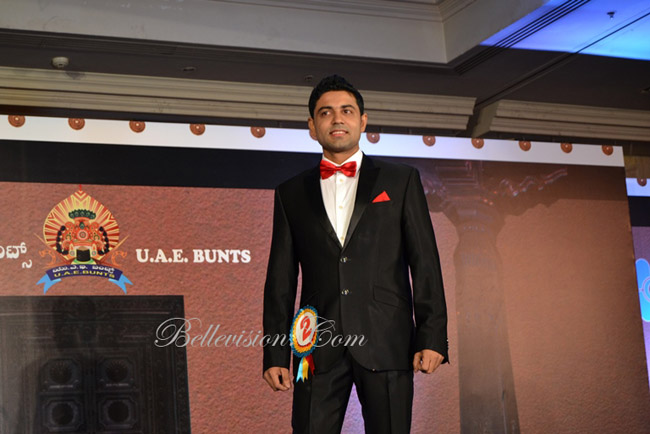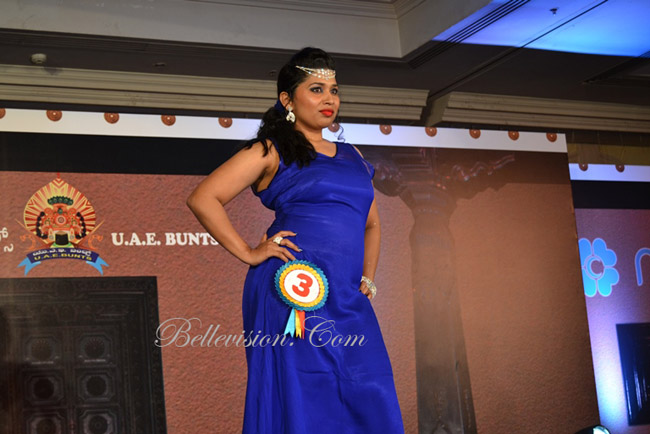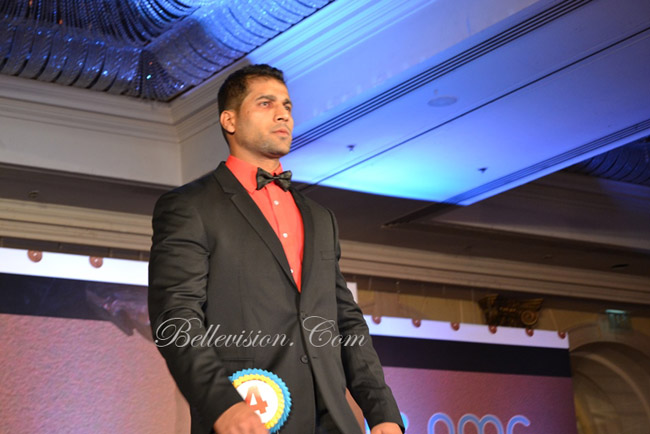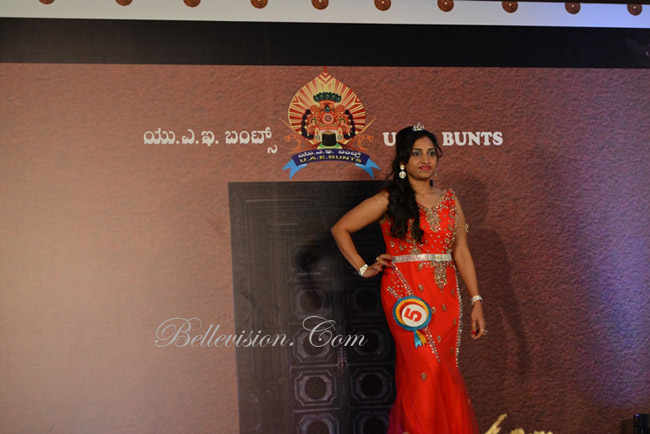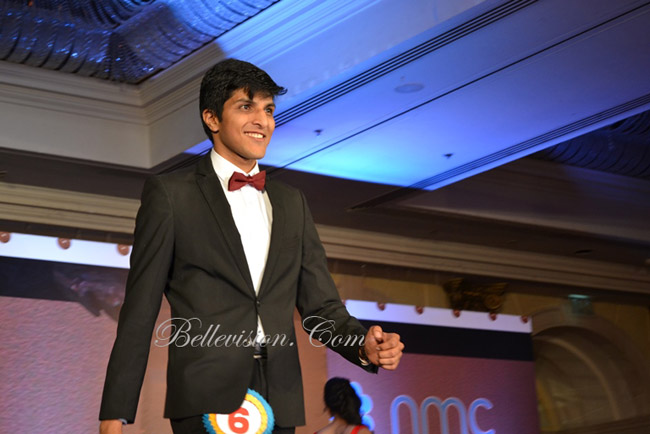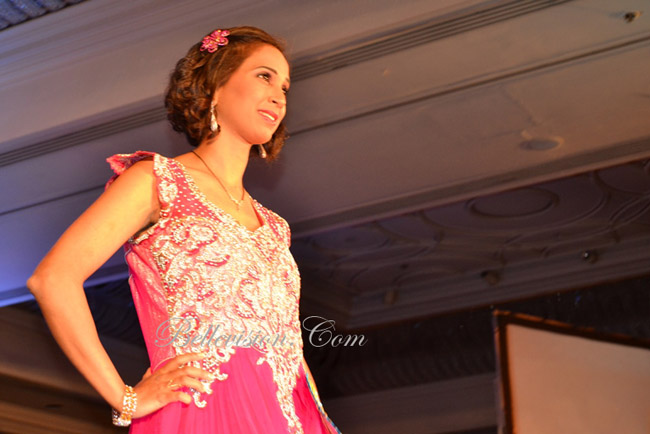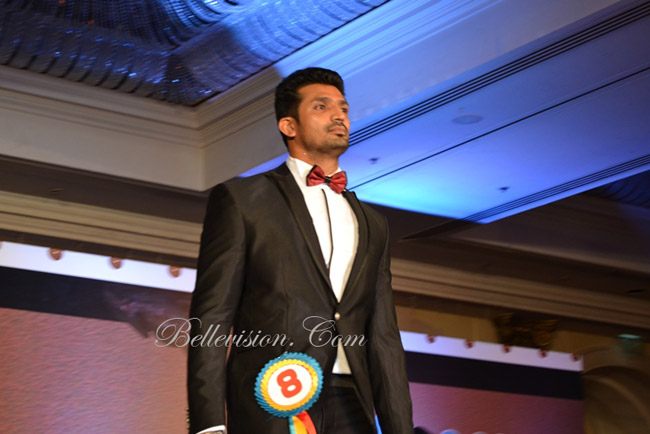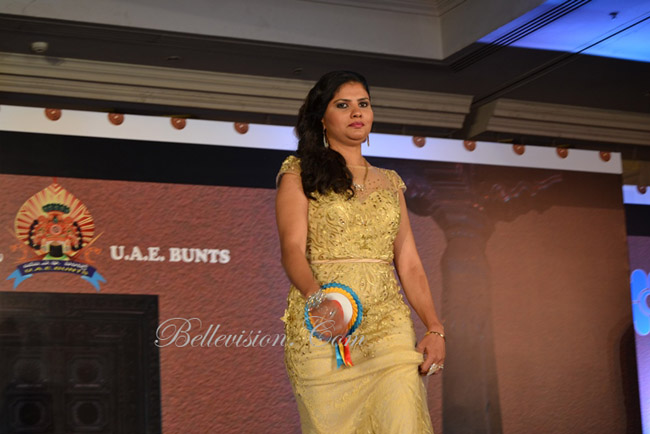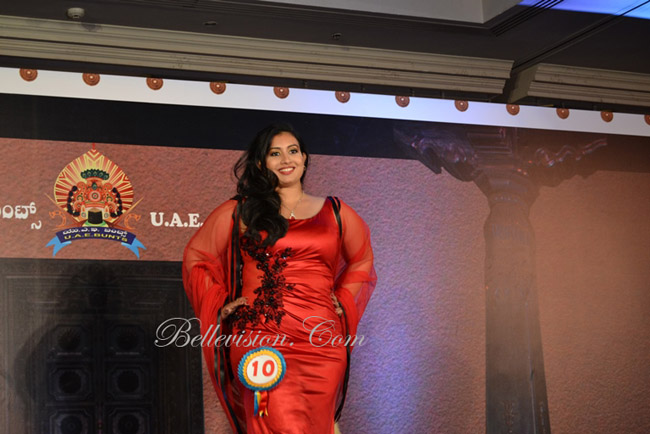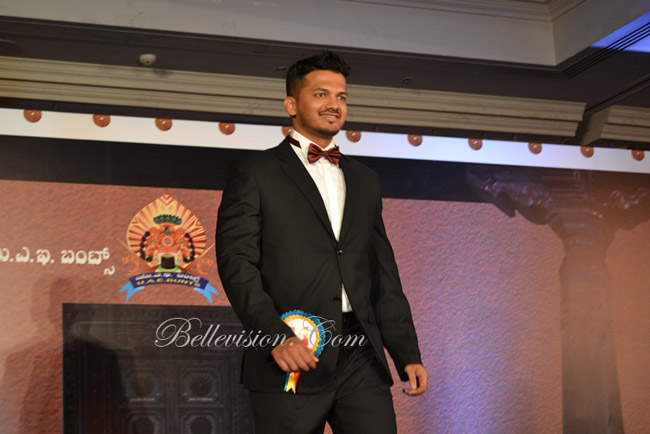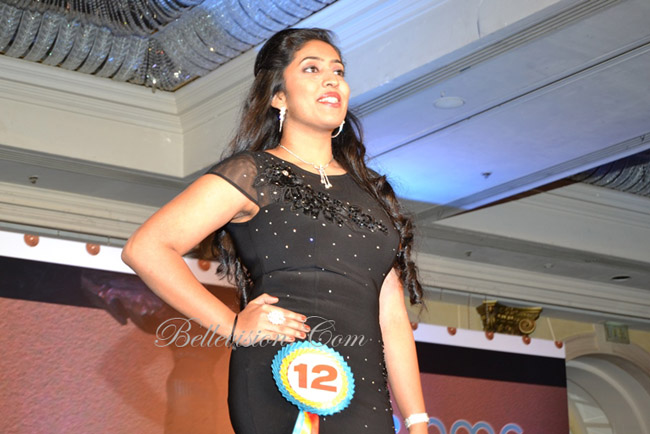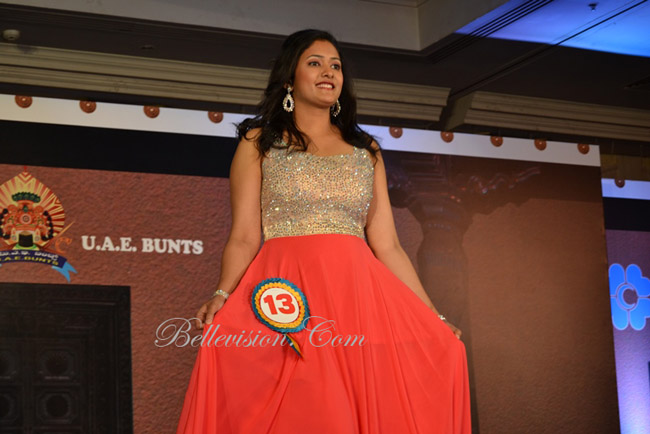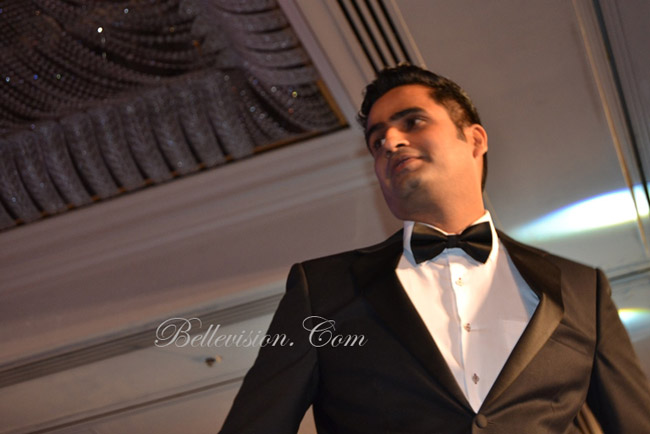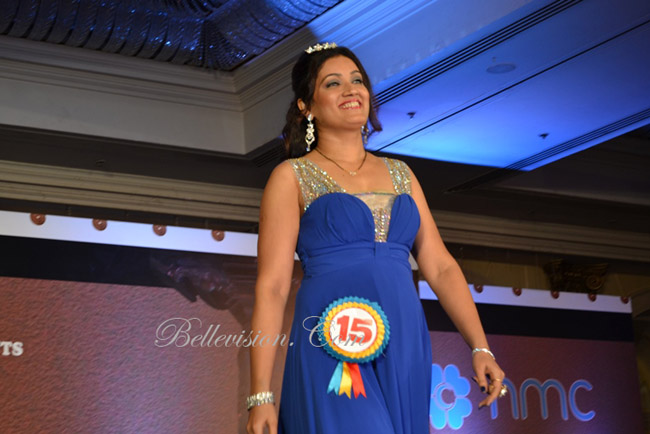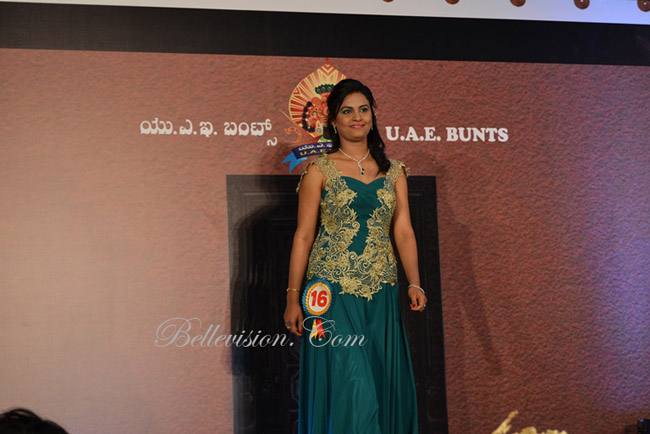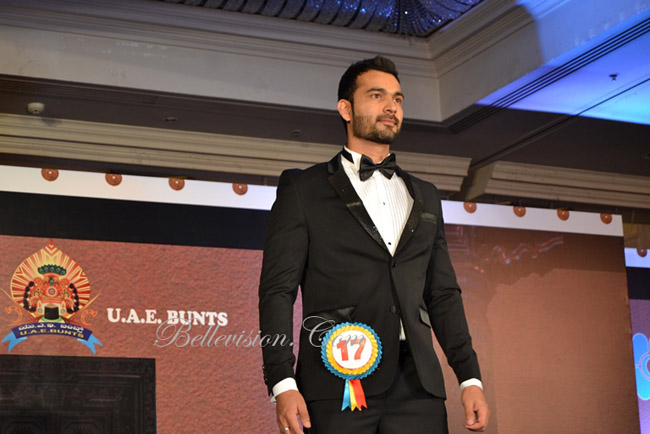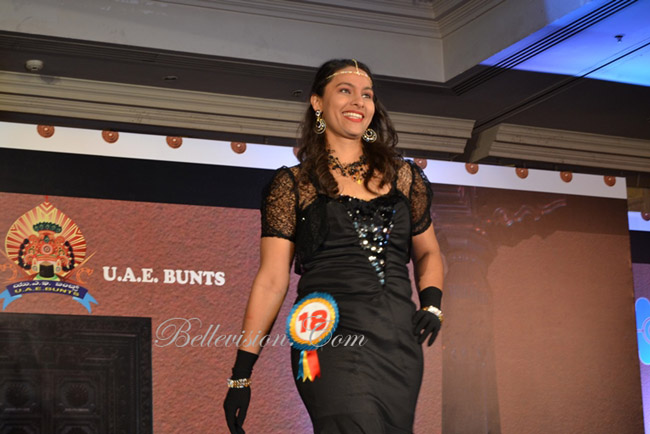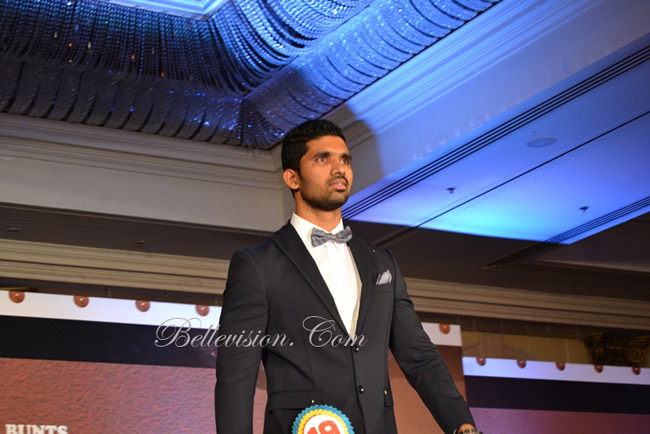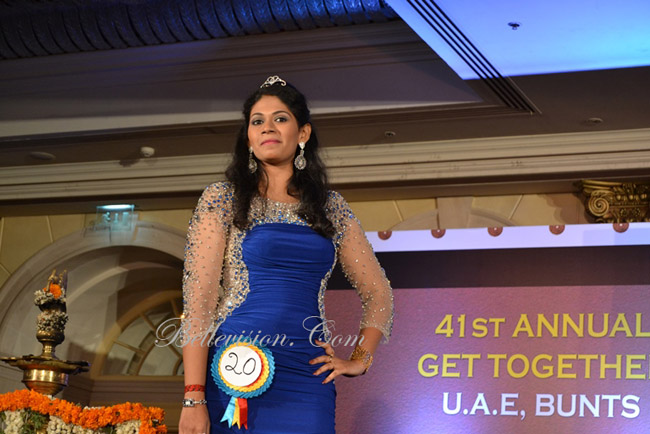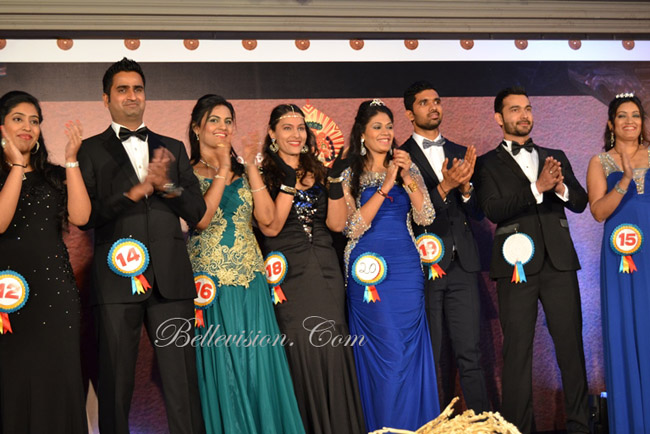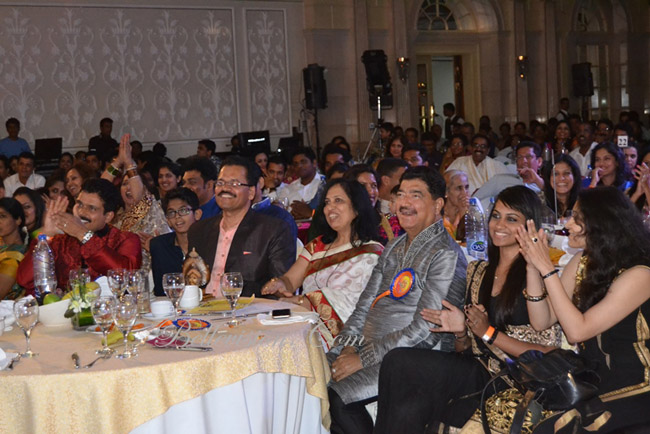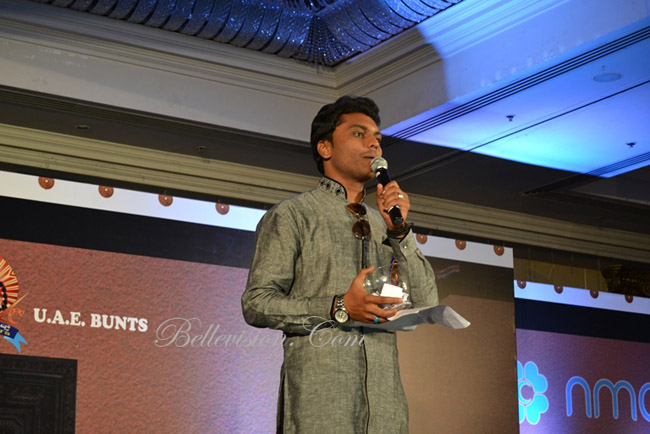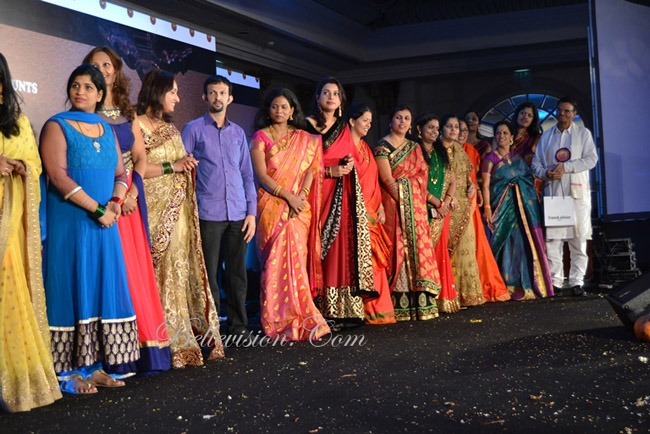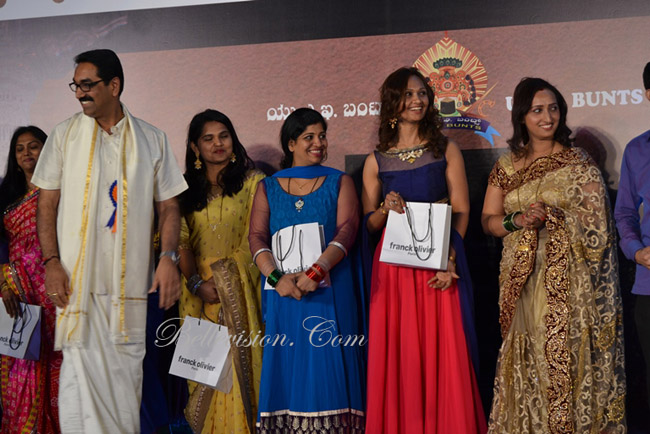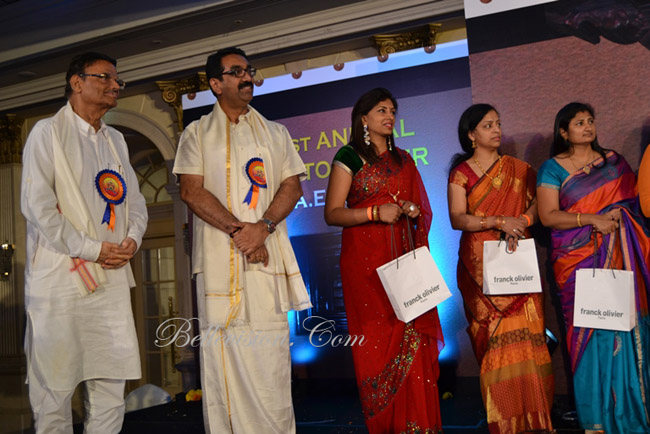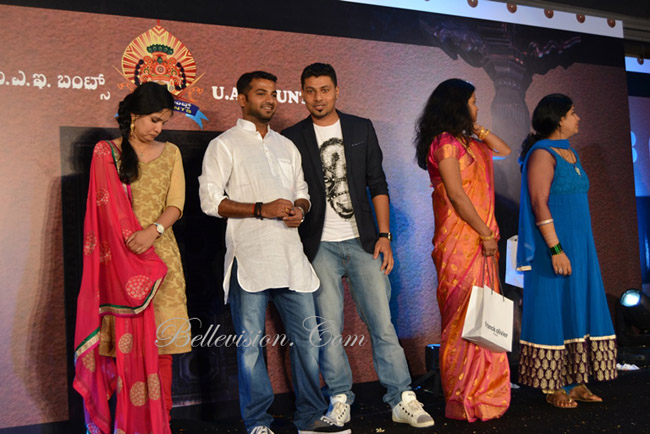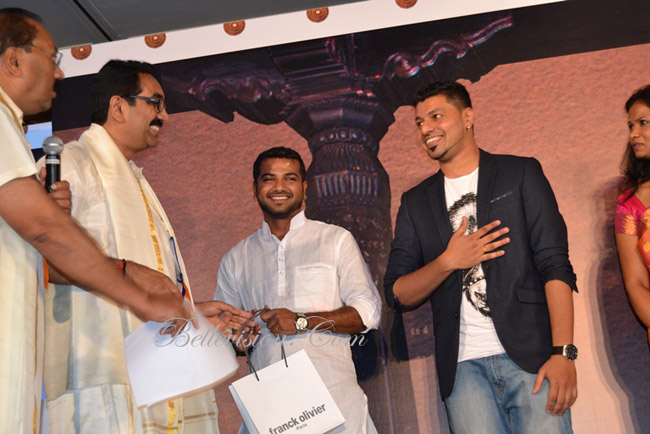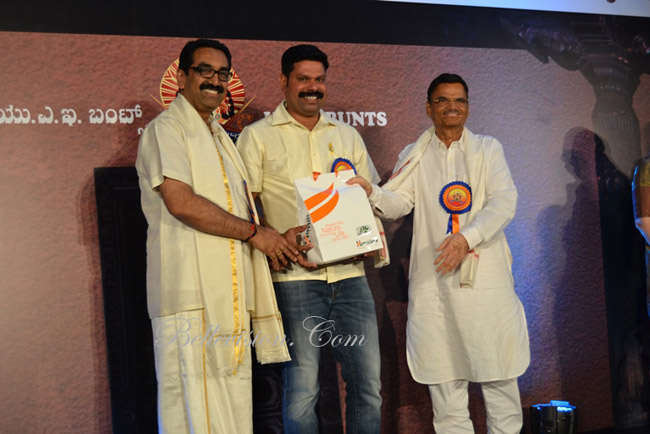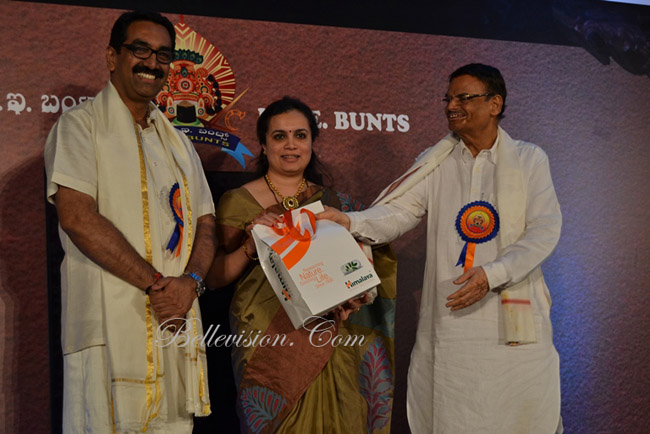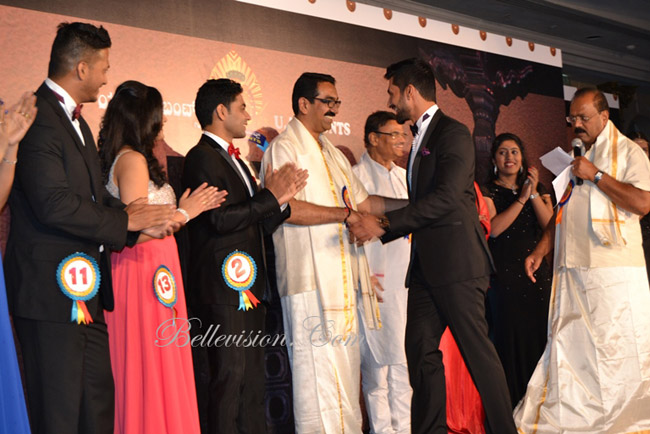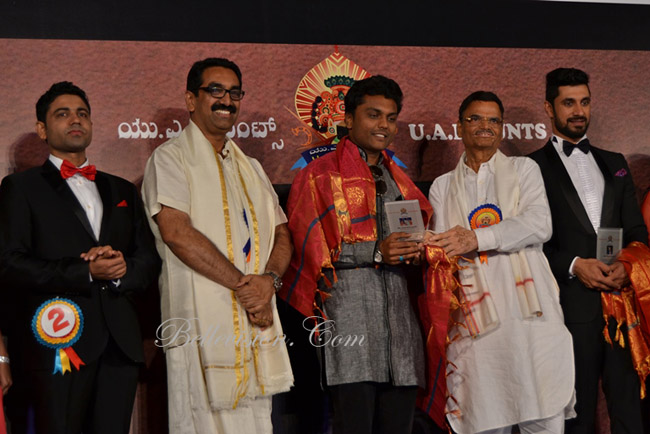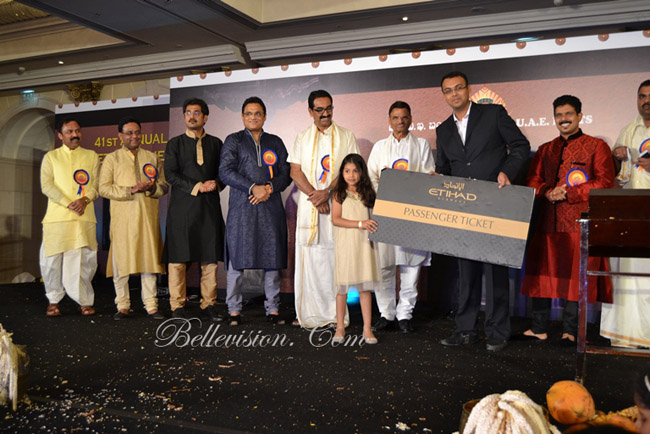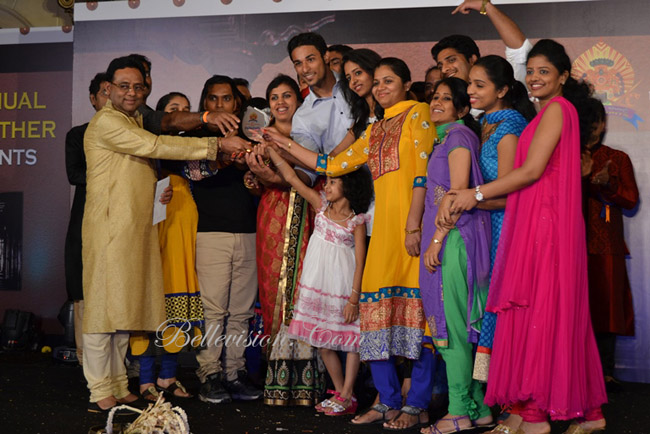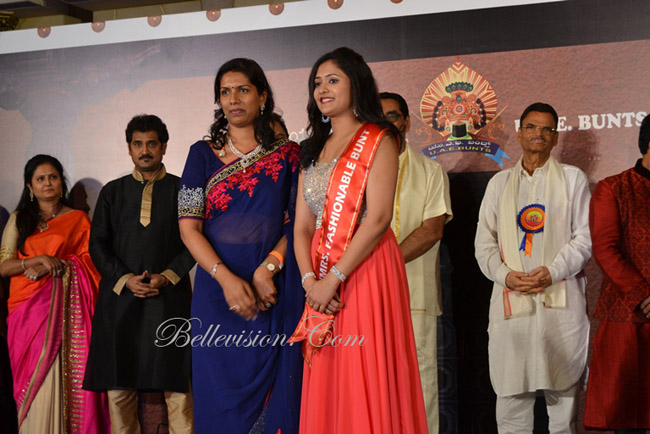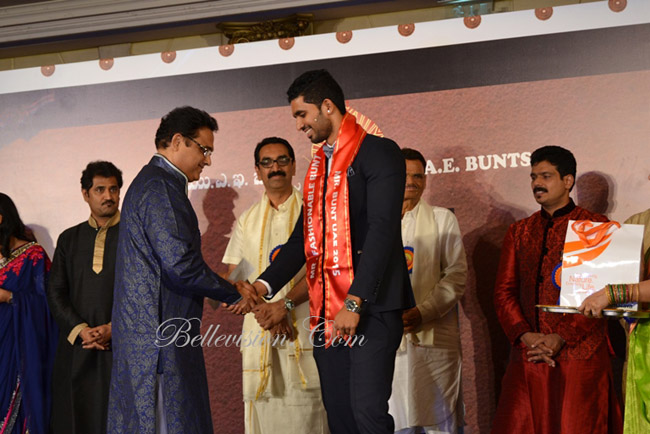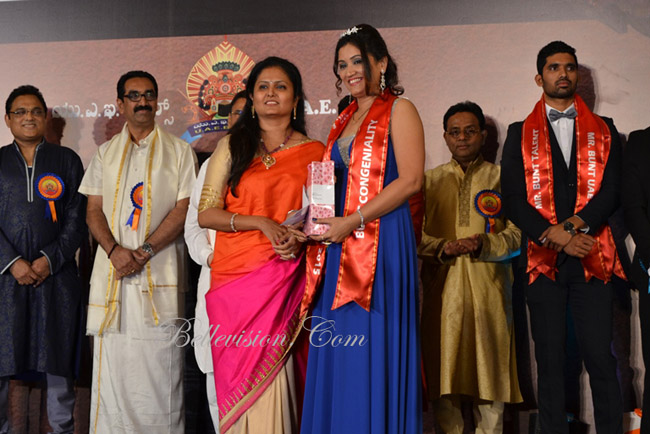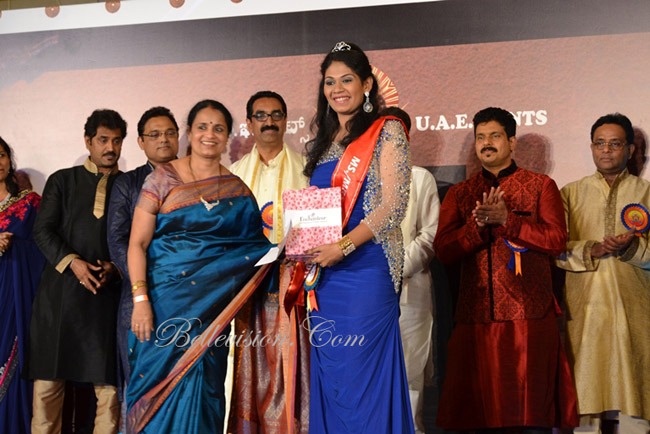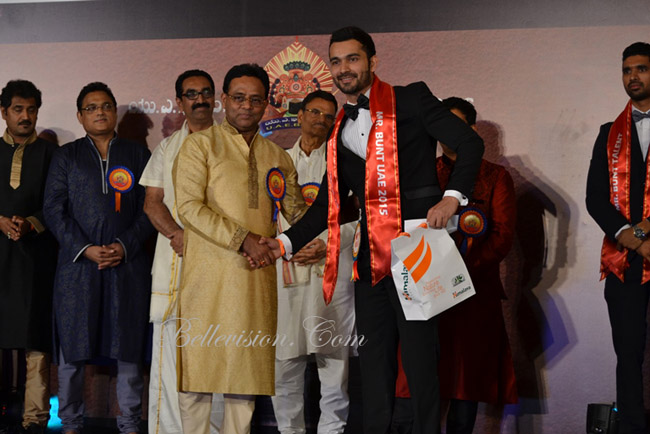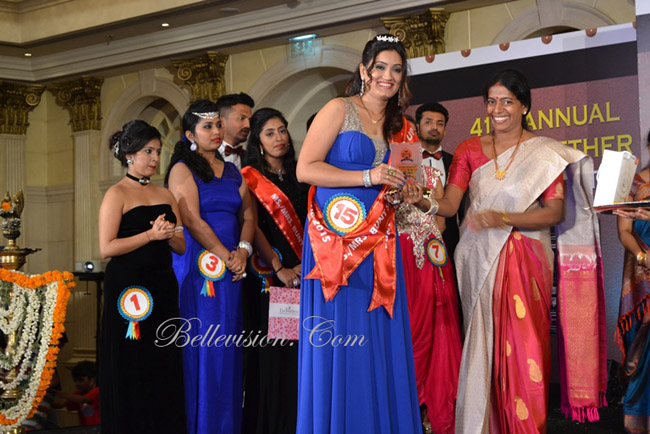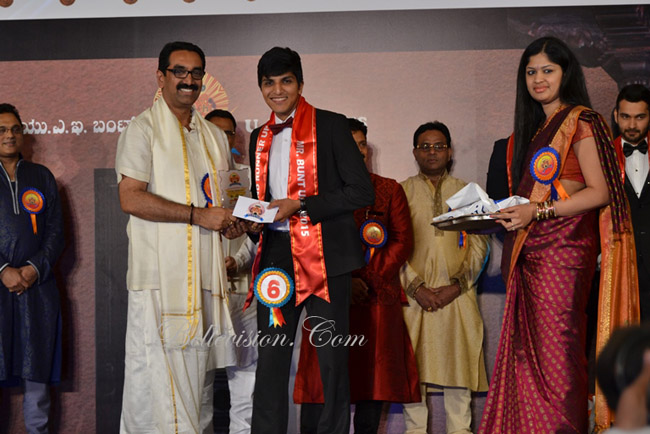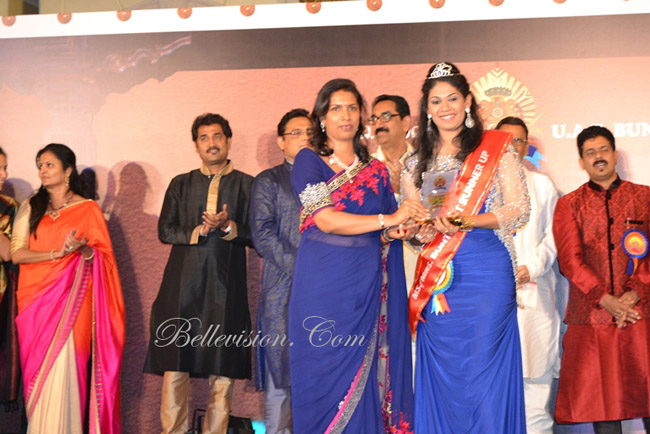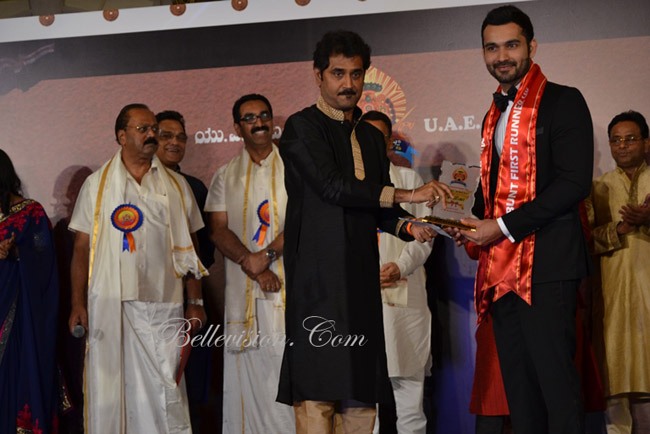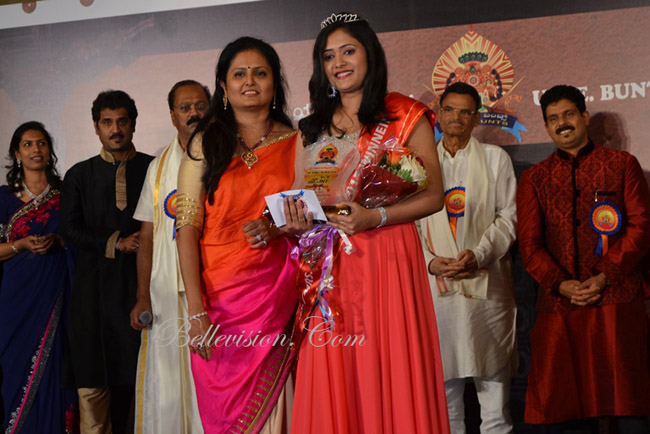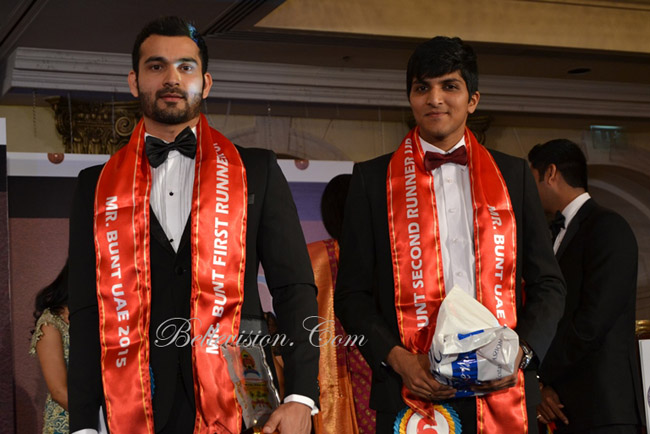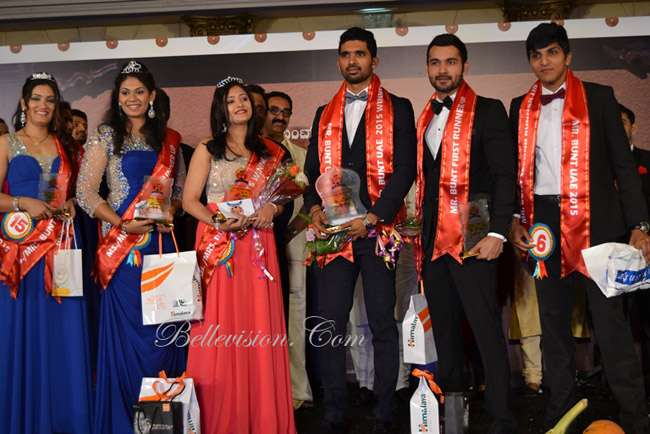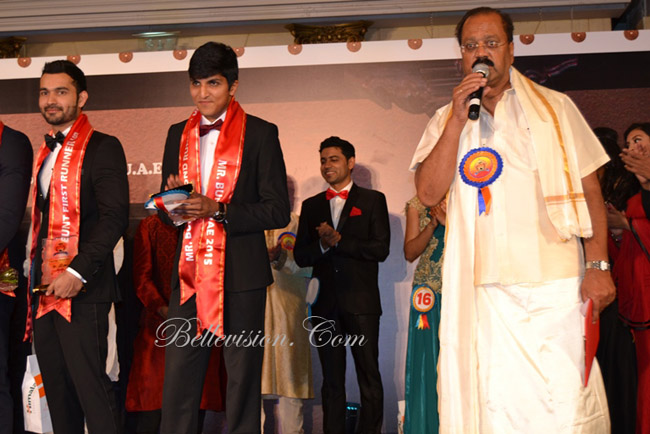 In the folklore dance contest arranged at the hall, Janapada Vaibhava team from Dubai stood first in the senior division, while Tulunada Vaibhava team from Al Ain was placed second. In the folklore dance competition, which was held at UAE level as usual, a number of teams participated and attracted the attention of the audience because of their excellent performances.
Mementoes were presented to artistes who participated in various entertainment programmes held during the day.
Mr / Mrs Bunt crowned
The highlight of the event was the crowning of Mr / Mrs Bunt. Kshama Santosh Rai won the crown in 'Mrs Bunt' competition, while Deepak Shetty was adjudged 'Mr Bunt'.
Sushma Mahendra Shetty and Shalini Prem Shetty stood second in 'Mrs Bunt' event.
Karthik Rai and Abhishek Shetty were placed second in Mr Bunt competition.
Kshama Santosh Rai also was adjudged Mrs Fashionable Bunt, and Deepak Shetty emerged as Mr Fashionable Bunt.
Aishwarya Rai stood first in Ms Bunt talent contest, with the top spot in Mr Bunt talent competition going to Deepak Shetty. Sushma Shetty and Karthik Rai won the titles of Mrs Popular Bunt and Mr Popular Bunt respectively. The 'Mrs Congeniality Bunt' award, which was internally decided by the participants of the contest, went to Shalini Prem Shetty.
As a special attraction, Mrs Bunt and Mr Bunt competitions were arranged this time. In the first phase, several contestants had participated. Out of them, 12 from out of women contestants and eight from male contestants were chosen for the final round. Aishwarya Rai, Chaitra Shetty, Chitra Prasanna Shetty, Deepti Shetty, Kshama Santosh Rai, Keerti Guruprasad Shetty, Monisha Sharat Shetty, Nayana Vishwanath Shetty, Ritika Shetty, Shalini Prem Shetty, Sushma Mahendra Shetty, and Vindhya Guruprasad Shetty, took part in the final round. Among men, Abhishek Shetty, Ashwin Shetty, Deepak Shetty, Prakhyath Shetty, Prateek Shetty, Santosh Rai, Yatindra Shetty, and Kartik Rai were eligible for the final round. The photos of chosen candidates had been uploaded in Facebook page, and thousands of persons expressed their support for the contestants by pressing the like button.
Well known compere from Udupi, Avinash, who had come all the way to Dubai for the purpose and member of the executive committee, Shruti Dinkar Shetty, hosted this special contest organized by UAE Bunts. Manoj Shetty, Kiran Shetty, and Guruprasad Shetty worked relentlessly for several days towards preparations for this contest, and extended full cooperation and support for this endeavour. They were the men behind the success of this programme, and deserve full credit for its success.
Dinakar Shetty and Shruti Shetty, Prakash Pakkala, Divya Pakkala, Shiva Shetty and Akshata Shetty, Guruprasad Shetty and Latika Shetty, all from Dubai, Gurucharan Rai and Sridevi Rai from Sharjah, Ranjeet Rai and Sharmila Rai, Sacheendra Shetty and Akka Shetty, Kamaraj Shetty and Rashmi Shetty, Sadanand Shetty and Vidyavati Shetty, all from Abu Dhabi, who are executive committee members, were instrumental in ensuring the programme came of beautifully, by sincerely working to prepared a solid background for this programme.
Results at a glance
Folk and Cinematic Dance Competition for Adults (above 18 years)
1st place - Janapada Vaibhava of Sharjah Group
2nd place - Tulunada Vaibhava of Al Ain Group
Best choreographers - Sachin Mada and Prasanna Kumar of Sharjah Group
Folk and Cinematic Dance Competition for Children (8 to 16 years)
1st Place - Kamsaale of Anubhava Group from Abu Dhabi
2ne Place - Shiva Thandava of Amisha and Adithi Group from Sharjah
Best Choreographers - Soumya and Rakshitha of Abubhava Abu Dhabi Group
Mr and Ms/Mrs Bunt Title - 2015
Mrs Bunt - Kshama Santhosh Rai, Abu Dhabi
Mr Bunt - Deepak Shetty, Dubai
Mrs Fashionable Bunt - Kshama Santhosh Rai, Abu Dhabi
Mr Fashionable Bunt - Deepak Shetty, Dubai
Ms Bunt Talent - Aishwarya Rai, Sharjah
Mr Bunt Talent - Deepak Shetty, Dubai
Congeniality - Shalini Prem Shetty, Dubai
Mrs Popular Bunt - Sushma Shetty, Dubai
Mr Popular Bunt - Karthik Rai, Dubai
2nd Runner-up Female - Shalini Prem Shetty, Dubai
2nd Runner-up Male - Abhishek Shetty, Dubai
1st Runner-up Female - Sushma Shetty, Dubai
1st Runner-up Male - Karthik Rai, Dubai
Main Sponsor of the day - Dr B R Shetty, NMC GROUP
Platinum Sponsors: Khain Properties, Dubai; Heat Sheild - Premnath Shetty, Arab Udupi Group - S B Shetty; Base ID Décor - Chethan Shetty; Structcon - Ravi Shetty; Gantout Building Materials - Sujat Shetty; Ace Crane Systems - Gunsheel Shetty; President Hotel - Karunakara Shetty; Fortune Group of Hotel - Praveen Shetty; Malabar Gold and Diamonds; Nihal Restaurant - Sunder Shetty; Goodwill Building Materials - Muassafah Sachindra Shetty.