Beltangady: SKDRDP provides Suraksha Arogya Scheme to 80 lac members @ Rs 135 crore
By Rons Bantwal

Bellevision Media Network


Beltangady, 01 Apr 2022: It's the commitment and devotion to duty by the officers and staff of Sri Kshetra Dharmasthala Rural Development Project (SKDRDP) that has achieved all round growth, said D Harshendra Kumar, secretary of SDM Education Society®.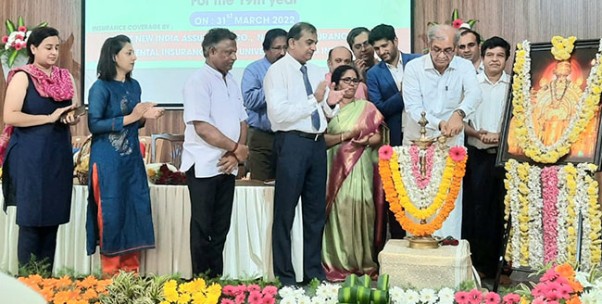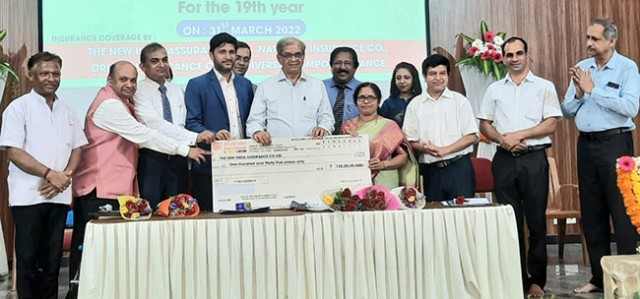 Harshendra was speaking during the handing over of Rs 135 crore premium cheque pertaining to 80 lac policyholders under SKDRDP to New India Assurance Company Limited during a function held at Dharmashree auditorium, Dharmasthala, here on Thursday March 31.
He also thanked the New India Assurance Company for the maximum insurance coverage with nominal premium amounts under Suraksha Arogya Scheme.
New India Assurance Company deputy general manager Prakash Revankar, senior officer Vinay Soni, deputy general manager Vedavati were present.
SKDRDP CEO Dr L H Manjunat welcomed the gathering. New India Assurance Company regional director B Jayaram Nellittaya proposed vote of thanks.