Beltangady: Covid victims - 135 inmates of Sion Ashram shifted to Corona Care at Dharmastala
Bellevision Media Network


Beltangady, 31 May 2021: One-hundred-thirty-five inmates of Sion Ashram located at Gandebagilu at the limits of Neria gram panchayat, near were housed at Corona Care Centre that was run by Sri Kshetra Dharmastala's Rajatadri Guest House, Dharmastala, here on Monday, May 31. It was organized by Beltangady MLA Harish Punja.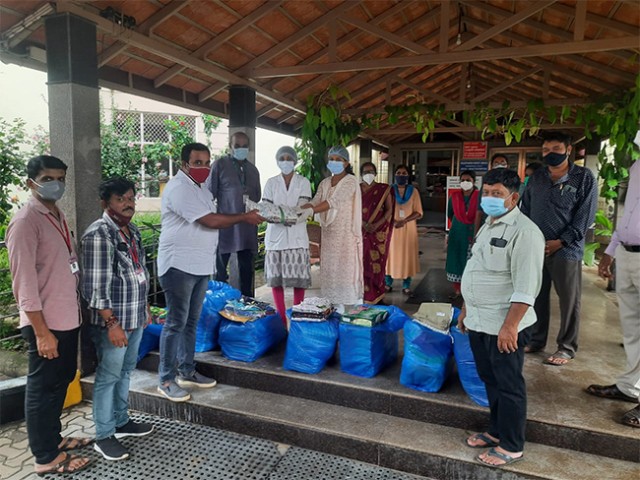 The inmates were provided food and other facilities free by Dharmastala Dharmadikari Dr D Veerendra Heggade. They were also provided clothes by Sri Dharmastala Siri Rural Development on Monday.
Corona Care nodal officer Dr Jayakirti Jain, 'Siri' marketing in charge Sudhakar, Sri Kshetra Rural Development project officer Mohan, Sion Asjhram caretaker Sandhya and health assistants were present.