The politics of Uniform Civil Code
By Philip Mudartha

Bellevision Media Network


16 Jul 2023
Preface:
Only nine months to go for the 2024 general election. PM Modi and BJP have dusted off their divisive plan to enact a common set of personal laws for us irrespective of religion. Labelled as Uniform Civil Code (UCC), BJP had promised it in its 2019 LS Election manifesto.
Speaking in Bhopal to his party cadre, Modi made a strong argument in favour of UCC immediately after he returned from visits to USA and Egypt. "Today people are being instigated in the name of UCC. How can the country run on two laws? The Constitution also talks of equal rights...Supreme Court has also asked to implement UCC. These opposition people are playing vote bank politics," he said.
The BJP says UCC is necessary to ensure gender justice, equality through uniform application of personal laws, and to foster national unity and integration. Critics see a cynical attempt to divide communities and consolidate Hindu votes for the BJP ahead of the 2024 general election. The idea is to send a message to the majority community for sustaining its vote bank of polarised Hindus.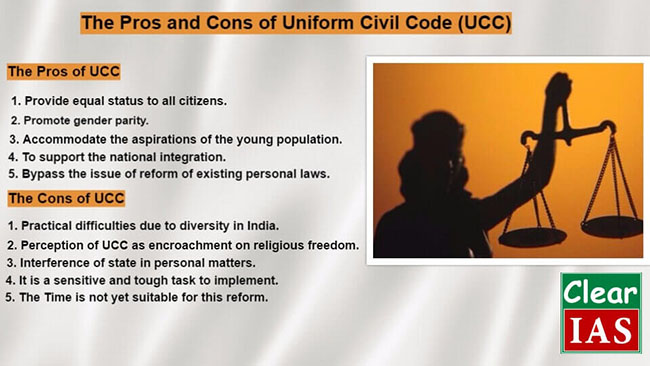 Background:
Currently, Hindus, Muslims, Christians, Parsis and tribal populations follow their own personal laws and customs. The secular code enacted in 1956 for marriage, divorce, adoption and inheritance is optional.
The 21st Law Commission of India (LCI) examined the case for UCC in 2018. It expressed the view that a UCC was neither desirable nor necessary to align personal law with the fundamental rights of women including substantive equality.
The LCI again sought public opinion by 14 July 2023 on creating a UCC. It received more than 50 lakhs responses by the deadline.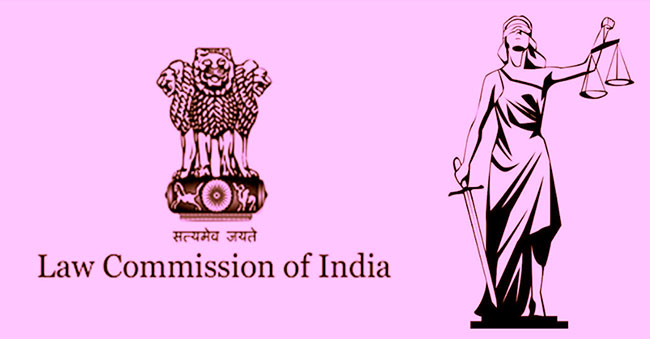 What is UCC?
UCC is a proposal that is aimed at replacing personal laws based on religions, customs, and traditions with one common law for everyone irrespective of religion, cast, creed, sexual orientation, and gender.
No draft of the UCC has been presented. BJP leaders argue that Muslim personal laws have neither progressed nor reformed unlike other personal laws.
In the popular imagination, the UCC will do away with personal laws. Its BJP votaries explain it as a necessary step towards gender equality. This is a thinly veiled reference to personal laws, especially the Shariat of Muslims.
The Constitutional Position on UCC:
Article 44 of the Constitution of India talks about the implementation of a UCC throughout the territory of India. Implementing UCC would mean that all the personal religious laws shall not be operative. A uniform personal law governing areas of marriage, divorce, inheritance etc. shall be formulated. This law shall not keep in its ambit personal law regarding any religion or culture and it shall be the same for all persons irrespective of their caste, creed or colour.
"The State shall endeavour to secure for the citizens a uniform civil code throughout the territory of India." As a Directive Principles of State Policy, it is not binding or mandatorily enforceable on the government or the people. The Constituent Assembly of India debated the idea and could not arrive at a consensus. Therefore, it was deferred to the judgements of future generations of Indians.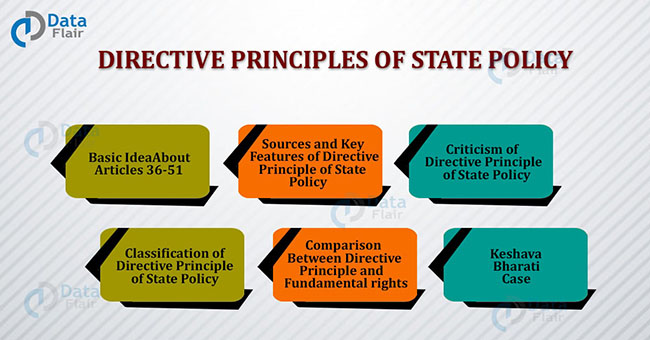 The Progression towards UCC so far:
Some of the laws that were passed by British Parliament for bringing about legal reform on religious traditions and gender equality are as follows:-
• Indian Succession Act, 1865,
• The Indian Marriage Act, 1864,
• Hindu Widow Remarriage Act, 1856,
• Married Women's Property Act of 1923,
• Hindu Inheritance (Removal of Disabilities) Act, 1928.
These laws did not apply to the territories of Indian Princely States, which comprised about 45% of current Indian Territory. The Princely States had their own laws in territories under their control.
Before the implementation of laws in British India like Hindu Widow Remarriage Act of 1856, Married Women's Property Act of 1923 and the Hindu Inheritance (Removal of Disabilities) Act, 1928, Hindu women had no rights. Thus, the passing of these laws was a significant reform which permitted Hindu woman the right to property.
The Indian parliament should therefore follow the example of the British Parliament and legislate a UCC for all citizens that would guarantee their rights in accordance with universal humanitarian demands of modern times.
The reformist program of founding fathers:
Jawaharlal Nehru and Dr. Ambedkar led the reformist agenda of a newly independent Modern India. Modern India comprised not only territories of British India but also the Indian Princely States Territories, aptly named Republic of India.
The Hindu code bills were several laws passed in the 1950s that aimed to codify and reform Hindu personal law in India, abolishing religious law in favour of a common law code. The Indian National Congress government led by Prime Minister Jawaharlal Nehru successfully implemented the reforms in 1950s.
Nehru, a self-confessed atheist, faced stiff resistance from Hindu traditionalists. But, he campaigned for the reforms during the 1952 general election. As first elected PM, Nehru introduced the bills which were passed as the Hindu Marriage Act, Hindu Succession Act, Hindu Minority and Guardianship Act, and Hindu Adoptions and Maintenance Act during 1955–1958.
These laws apply to all "Hindus", defined to include Jains, Sikhs and Buddhists. The Personal Laws for Muslim, Christian and Parsi religious minorities remained as inherited from British rule.
The pre-1955 position, before the Hindu Code was brought in to reform Hindu laws, meant that women largely did not have the right to divorce, to property, or to personal freedoms which have now become irreversible.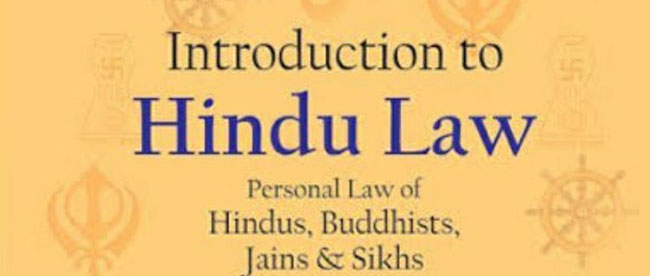 Additionally, The Special Marriage Act-1954 was enacted to provide for registered marriages for people of India and all Indian nationals in foreign countries, irrelevant of the religion or faith followed by either party. Marriages solemnized under the Act are not governed by personal laws. In the absence of UCC, Indians have the option to solemnise and register their marriage under a "secular" law and avoid being trapped within religion-based personal laws.
The Hindu Succession Act-1956 was amended in 2005 under Hindu Succession Act (Amendment 2005) ensuring gender justice so that female inheritors have the same rights as their male siblings.
Other Secular Laws to govern civil matters:
1. The Dowry Prohibition Act-1961
2. The Prohibition of Child Marriage Act-2006
3. Sexual Harassment of Women at the Work Place (Prevention, Prohibition and Redressal) Act-2013
4. Protection of Women from Domestic Violence Act- 2005
5. Other Laws (above list is not exhaustive)
The Supreme Court view on UCC:
The SC in various judgments has called for the implementation of the UCC. In the famous Shah Bano Begum case in 1985, a divorced Muslim woman demanded maintenance from her former husband. The court ruled in her favour based on Indian Criminal Procedure Code and not Muslim Personal Law. It called for the implementation of the UCC.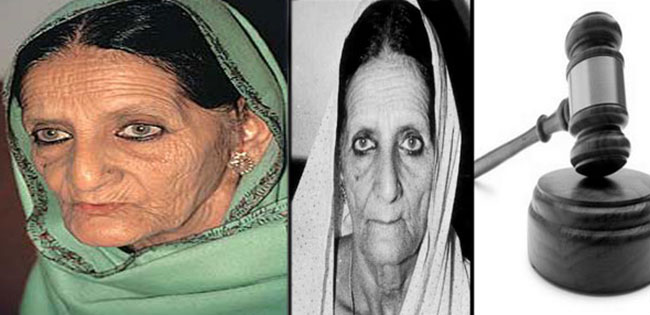 The SC called on the government to implement the UCC while delivering its judgment in Sarla Mudgal Case in 1995. A Hindu man with his first wife alive had married another Hindu woman after both converted to Islam for the sole purpose of the marriage. The SC ruled the second marriage illegal invoking IPC section 494.
Bollywood yester year star Dharmendra Deol (married man with his first wife living) and his co-star Hema Malini converted to Islam for the sole purpose of their marriage. Their marriage is illegal but the first wife of Dharmendra did not challenge his second marriage in a court of law. Ironically, both are senior BJP politicians.
Even in a complicated civil suit filed by former Goan siblings to inherit the property of their deceased father who had died in Bombay in 1960 but as a Portuguese Goan citizen. Goa was liberated in 1962 but the Goan UCC enacted for Goa by Portugal in 1869 was applicable. While delivering its judgment in 2019, SC strongly urged the central government to make its stand clear and take steps to implement a UCC throughout the territory of Republic of India.
Supporters of UCC:
There is broad support for UCC among non-Muslims, non-tribal Hindus and some Muslim women's rights groups who campaign for reform to end discriminatory Islamist practices.
The supporters of UCC, mainly BJP, RSS and its saffron parivar, say that the implementation of a UCC will promote the integration of India by establishing a shared platform for diverse communities.
Among the Muslim liberals who support a UCC are Kerala governor Arif Mohammed Khan, Despite being close to Rajiv Gandhi, he had opposed the enactment of "Muslim Women (Protection of Rights of Divorce) Act-1986. This law enacted under the pressure of the traditional Muslim population overruled the SC judgment in the Shah Bano Begum case.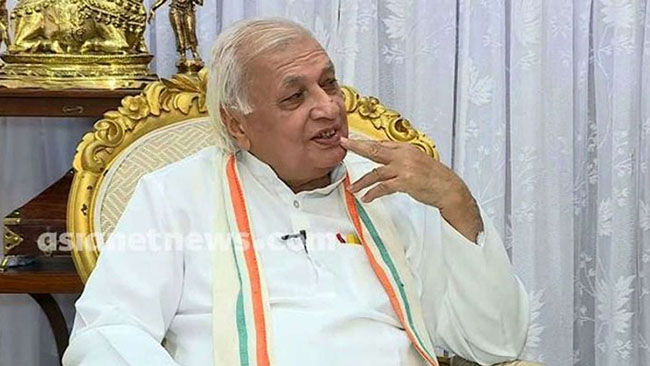 Zakia Soman, co-founder of the Bharatiya Muslim Mahila Andolan, a fearless advocate for women's rights, expresses the view that the Shariat Application Act-1937 is in need of immediate reform. She asserts that this law applied to Muslims lacks provisions pertaining to significant elements including the minimum age for marriage, consent, mehr (reverse dowry), divorce proceedings, polygamy, child custody and guardianship, as well as women's equal entitlement to property. The prevalence of polygamy may not be significantly widespread. However, the notion of a husband's legal right to have four wives is inherently problematic and requires attention in order to maintain the dignity of the wife.
Tahir Mahmood, Professor of Law and former member, Law Commission of India, holds the view that there is nothing wrong in placing the whole nation under a single law of family rights and succession. The provisions of the Special Marriage Act-1956 and Hindu Succession Act-1956 suitable amended should be extended to the entire country. These existing laws must be the basis for a draft UCC bill for evolving a national consensus prior to enactment of UCC.
Opposition to UCC:
Traditional Muslims see the push for UCC as interference with centuries-old Islamic practices. For them, it is another weapon in the arsenal of BJP - the Hindu majoritarian political party- to pursue its anti-Muslim agenda.
The All India Muslim Personal Law Board (AIMPLB) has boycotted the LCI. "UCC is divisive and will lead to social unrest, and that it is against the spirit of the Constitution, which safeguards the right of citizens to practice their culture and religion" according to a statement by AIMPLB. The AIMPLB also holds the view that only Muslims shall be allowed to decide on the issue and not persons of other religions.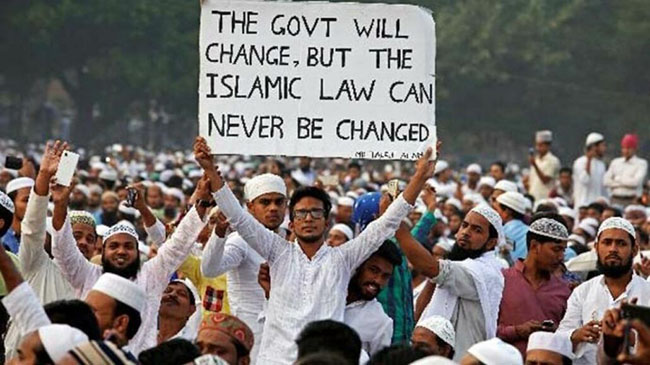 The Nagas are another minority community which is against the implementation of UCC. The Nagaland Bar Association has warned that UCC would bring about trouble for the culture and dignity of the Nagas: "It will cause social disorder, and if UCC is introduced covering the entire country, it shall cause so much hardship and social disorder to the Nagas as the personal and social life of the Nagas are quite distinct from the rest of people in the country."
As many as 30 tribal organisations have also expressed fear that UCC will dilute the tribal customary laws. With Manipur on the boil, the tribal communities hope that the Modi-led BJP government would not create turmoil in the sensitive north-eastern states.
There are marriage, divorce and inheritance laws of other minorities like Parsis, various denominations of Christians and certain matrilineal Hindu communities including Dalits, SC/ST, Tribal, Adivasis, and Vanvasis who are listed under the Sixth Schedule of our Constitution. The idea of UCC is unlikely to get vocal support, if not outright opposition, among these groups of citizens.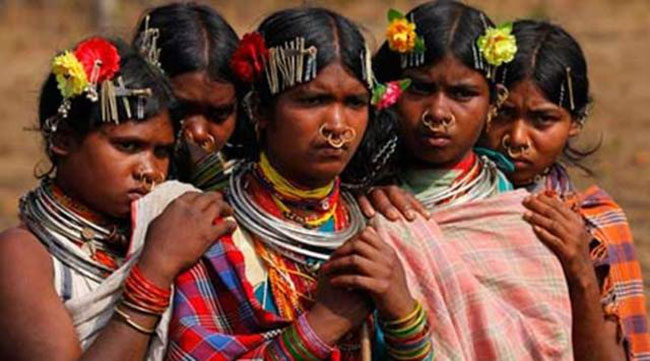 Politics of UCC:
Most non-BJP political parties are vague in their response to the Modi-led push for UCC at the time. All 'secular' parties would like to preserve their core vote banks and might oppose the implementation of UCC. They support the minority issues by saying that UCC as envisaged by the votaries of Hindutva is a clear violation of the minority rights. They put forth very important points towards the impossibility of the implementation of UCC. In their view, the Hindutva UCC even if enacted is bound to fail.
Even independent political analysts believe that BJP's UCC plan is intended to force opposition parties into a corner just before several significant state assembly elections due this year as well as the 2024 general election. They cannot support it, and if they oppose it, they will be accused of being reactionary, and engaging in 'appeasement politics', aimed at pandering to conservative Muslims.
Would UCC as visualized by BJP achieve its goals?
To recap, the stated goals are a) ensure gender justice, b) equality through uniform application of personal laws, and c) to foster national unity and integration.
Gender Justice: All India Democratic Women's Association has said that a UCC alone will not result in women getting equal rights, as uniformity does not mean equality. That lays to rest the argument of gender justice. Even with UCC, our society being patriarchal will continue to be governed by men. After 75 years of independence, the women in our parliament number less than 15%.
Equality: Modi-led BJP government is notorious for restricting free speech in the name of national security. It divides us in the name of unity. This government cannot be trusted with an initiative like the UCC.
National Unity and Integration: The political pitch for the UCC is blatantly communal couched in the language of progressive gender justice. India takes pride in its unity within diversity. For maintaining diversity, we need to respect personal choices and laws of its communities of minorities. Such respect has led Indians to live in peace for such a long duration of time. The question that we need to ask ourselves is whether the violation of personal laws for the purpose of UCC will unite or divide the already polarized populations.
Is UCC a move towards "true" secularism?
Or is it a move against secularism? Is it not preposterous to assume that a country with diverse languages, cultures and traditions, will accept to be governed by a UCC based on a homogenising system of forcing Hindu laws on all minorities, both religious and ethnic?
There are 14.2% Muslims in India. Imposing majority Hindu views on them against their will is not particularly democratic. A secular India is what the founding fathers promised under the Constitution. It is the right of the minority. The government must respect the emotions of the minority before infringing upon their personal law.
In the landmark judgment of S. R. Bommai v Union of India, SC has laid down the concept of Indian secularism: "The Constitution has chosen secularism as its vehicle to establish an egalitarian social order. Secularism is part of the fundamental law and basic structure of the Indian political system." Hence, does the parliament has power to alter the basic structure despite having a brute majority?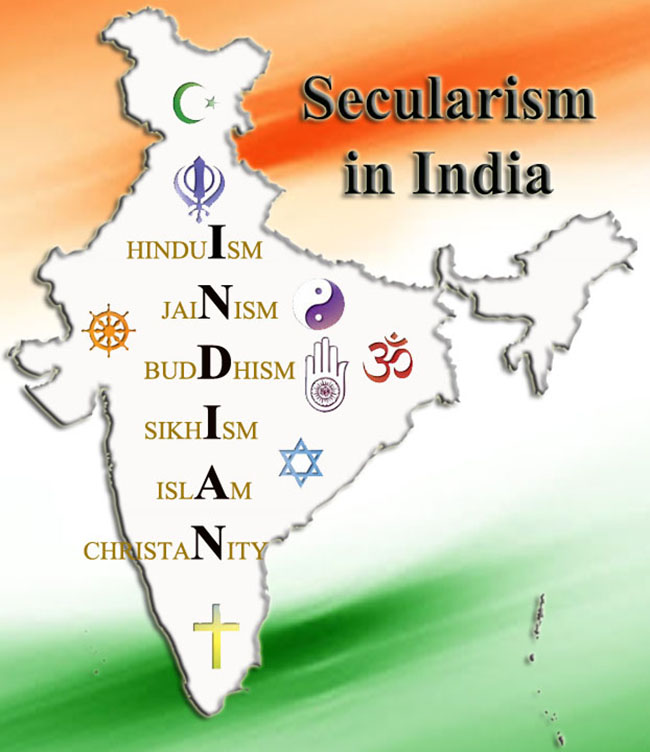 Conclusions:
A UCC can only emerge through an evolutionary process that preserves our rich legal heritage, of which all the personal laws are equal constituents.
The codification and implementation of UCC may not necessarily usher in the expected equality among genders and religions.
Major sensitization efforts are needed to reform current personal law reforms which should first be initiated by the communities themselves.
Current institutions need to be modernized, democratized and strengthened for this change. Sincere efforts towards women empowerment have to be taken for all women of all religions.
The plural democracy is an identity of the modern India. Therefore, efforts should be focused on harmony in plurality than blanket uniformity for flourishing Indian democracy.