Namo'ste America: Modi's date with the US
By Philip Mudartha

Bellevision Media Network


24 Jun 2023
Once-banned Modi made history in Washington:
Our PM Modi was accorded the honour of addressing the joint session of US Congress for the second time. Before him, Manmohan Singh, Atal Behari Vajpayee, Rajiv Gandhi, Indira Gandhi, and Jawaharlal Nehru had addressed the US Congress once during their terms.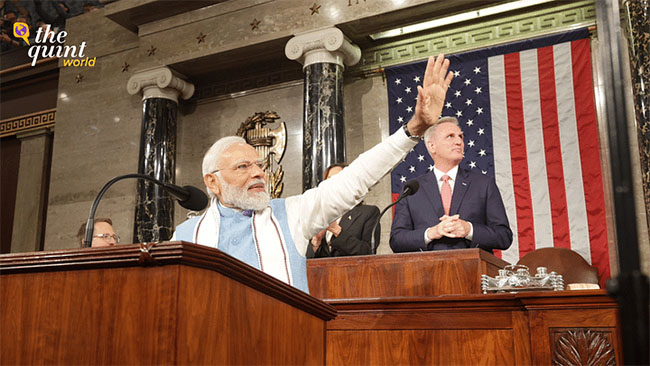 Modi's high-profile visit to Washington which included his first state dinner at the White House, was very pompous. The pomp is remarkable because once he was denied a diplomatic visa. Modi, then the chief minister of Gujarat, was denied entry to the US in 2005 over allegations related to religious mob violence.
Back then, Modi was sanctioned under the US law which made foreign officials ineligible for visas if found responsible for "severe violations of religious freedom," after riots in Gujarat in 2002 led to the deaths of about a thousand people, mostly Muslims. The US State Department had determined that there was "a comprehensive failure on the part of the Gujarat state government to control the persistent violation of rights of life, liberty, equality, and dignity of the people of the state."
As Modi became prime minister of India in 2014, he received his visa and he made several well-publicised trips to the US. During the Trump presidency, he held a joint rally in Houston, nicknamed "Howdy Modi".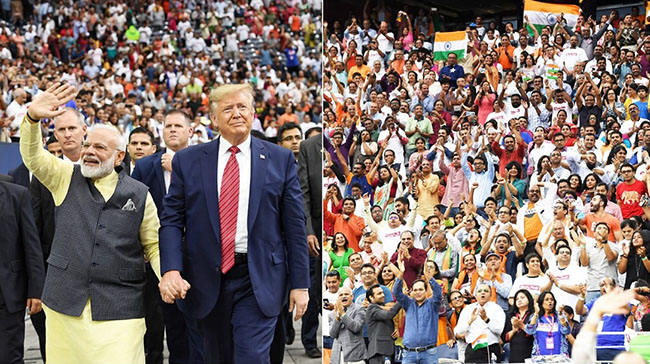 This state dinner and the congressional address confirm that Modi is rehabilitated and welcomed. However, he is not the only foreign national leader with a "past" who is welcomed in the US capital. The Israeli leaders, the leaders of PLO and recently, the Saudi de-facto ruler (MBS) have been welcomed in Washington with similar pompous state ceremonies.
The debate about Gujarat 2002 riots is ongoing:
Modi's supporters argue that he was powerless over the massacres in Gujarat. A SIT convened by our Supreme Court has said that there was no evidence of wrongdoing by Modi. As PM, Modi's favourite slogan is "sabka saath, sabka vikas, sabka vishvas and sabka prayas" underscoring that his government does not discriminate based on religion, region, gender and any other social grouping.
However, political observers and researchers have noted the rise in the persecution of our Muslim minority since Modi took over. Democratic institutions are attacked and press freedoms curtailed. Early this year, BBC's offices were raided and its journalists' phones were seized to muzzle its voice in the aftermath of its documentary titled "India: The Modi Question," which contained previously unreported British diplomatic cables that said the mob violence in Gujarat was pre-planned "under the protection of the state government."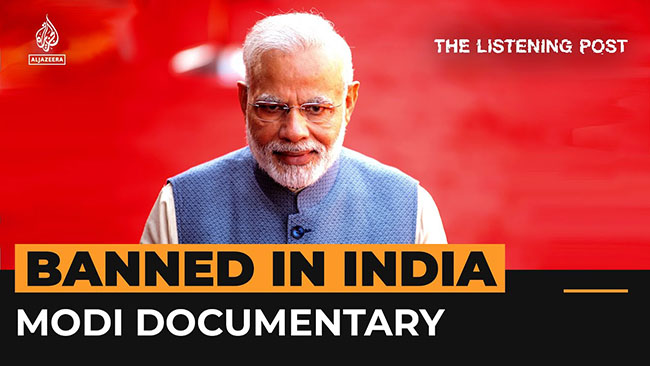 Modi's rehabilitation in the US is about India:
Modi's rehabilitation in the US says more about India than him personally. Last year, India overtook China to become the world's most populous nation. Unlike China, Indian population is young and the country is expected to keep growing for decades. Trade with the US is booming and Washington sees India as a strategic asset against autocratic China and Russia.
It is not always possible to separate the leader from the country. Unlike many other Indian leaders, he has a humble background and is the first PM born after the independence. "I present my country to the world as my country is, and myself, as I am," Modi told the Wall Street Journal on the eve of his state visit.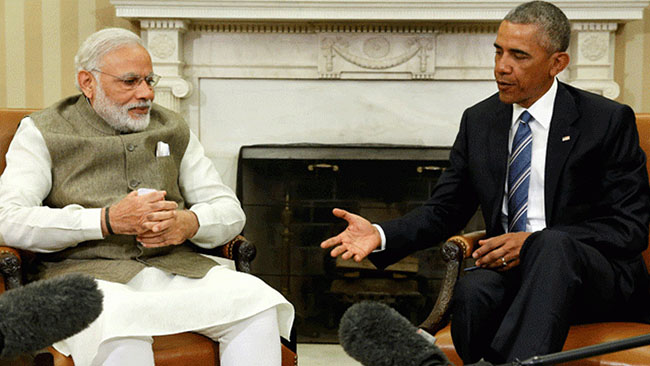 Former US President Barak Obama had a big role in Modi's rehabilitation. In his recent interview with CNN's Christina Amanpour, Obama advised the Biden Presidency to discuss with Modi in private on "India's democratic backsliding and the ill-treatment meted out to the Muslim minority".
The Biden administration is focused on India's future rather than Modi's past. Biden's national security adviser, Jake Sullivan, told reporters the bond between the US and India "will be one of the defining relationships of the 21st century."
Beyond such diplomatic niceties, there is the harsh reality: New Delhi has refused to condemn Moscow for its invasion of Ukraine. India is largely dependent on Russia for its defence equipment. Despite its simmering border dispute with China, India is unlikely to side with the US and its allies should Beijing invade Taiwan. The US and India may not have "shared values" but they have "shared interests".
Sorry America, India will never be your ally:
"Yes, this won't change whether Modi or one of his rivals wins next year's election. India's collective memory of the indignities of colonization creates wide public support for an independent path" opines Barkha Dutt, in an op-ed in Washington Post on the eve of Modi's state visit.
"India's policy of nonalignment began with a refusal to be entangled in the Cold War. Today this has morphed into aggressive multilateralism. Foreign Minister S. Jaishankar says India should benefit from as many ties as possible."
These days, New Delhi refuses to toe the American line on the Russian invasion of Ukraine. India's import of cheap Russian oil continues to break records.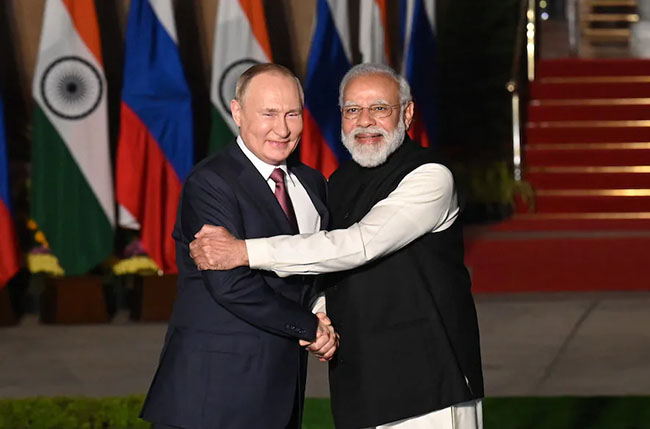 But don't think for a moment that India will take its cue from America on China; New Delhi wants to manage the relationship on its own terms. India remains a key participant in the Beijing-backed Asian Infrastructure Investment Bank. As a founding member, India holds the second-largest number of voting shares after China, which at 30% enjoys veto rights.
"Americans, let's not confuse strategic cooperation for a long-term alliance. In a multipolar world, India will look to be a pole, not an exclusive partner" warns Barkha Dutt.
Modi's Words on Democracy in the White House Ring Hollow:
Modi was persuaded by US officials to take an open question from a journalist at the White House Joint Press Conference after the one-on-one talks between the visiting dignitary and President Biden. This is his first in nine years of his premiership.
Despite many demands by members of civil society and Indian journalists, Modi has not addressed a single press conference in more than nine years that he has been in power. However, on June 22, 2023, Modi appeared to have relented to pressure of the US, which insisted that taking questions from the media was standard practice during White House state visits.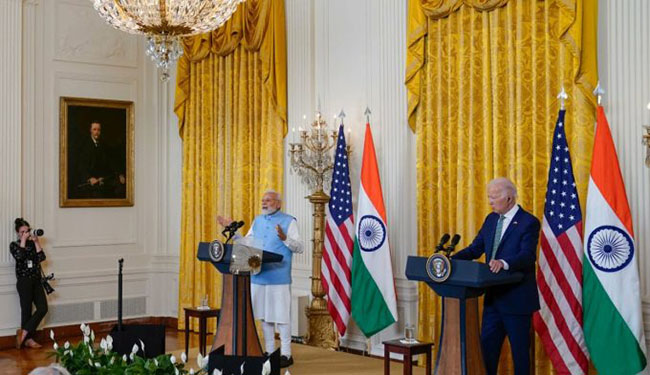 The Indian side agreed to take only a single question, and that was unsurprisingly related to the victimisation of Muslims in India, the country's human rights violations, and the clampdown on dissent and criticism under Modi's rule. The Indian side insisted on the use of Teleprompters to assist the PM, and also to speak in Hindi.
Mentioning the word 'democracy' 12 times in his interpreted response, Modi only managed to deflect the specific issues raised by saying that his government's welfare benefits are accessible to all irrespective of faith, caste, and creed. He claimed that India could not be one of the largest constitutional democracies in the world by side-lining human rights and allowing discrimination.
As the world noticed, there is a world of gap between what Modi preaches at global events and what his government practices. Although Modi has denied promoting any form of discrimination under his rule, it is evident that he is lying and blatantly misleading the world.
"Ever since Modi came to power in 2014, India has attracted global attention on a range of concerns that indicate that some of its goings on are inherently undemocratic. Modi has regularly fuelled majoritarian sentiments in the country and has maintained silence on a range of human rights abuses, even as his government had passed one discriminatory order after another" is how The Wire sums up the ground reality.
There are dozens of "human rights abuses" and "attacks on democratic institutions" which I feel require a dedicated supplementary to this article.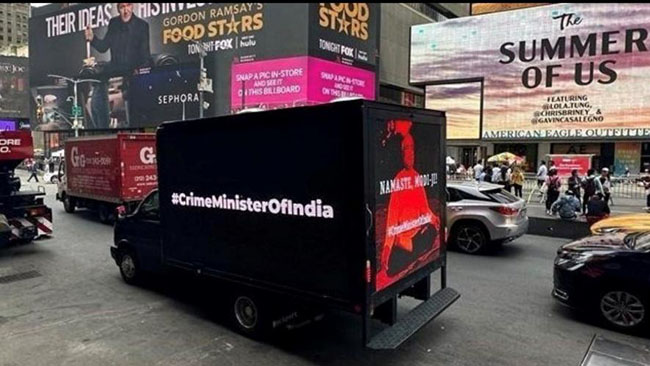 Other Expert Views:
Judah Grunstein, WPR's editor-in-chief of World Politic Review (WPR) summed up Modi's state visit to the US:
1. As expected, the visit's concrete outcomes further cemented the gains the two sides have made in recent years in deepening ties, particularly in the tech and defence sectors. The agreement General Electric (GE) signed with HAL to build advance fighter jet engines for IAF with substantial technology sharing is noteworthy. This suggests that the US is willing to trust India as a defence partner. However, India will never align fully with the US in its strategic rivalry with Russia and China.
2. The other theme is India's democratic backsliding under Modi. President Biden's eagerness to court him as a strategic partner to counter China undermines Biden's declared emphasis on human rights and democracy. Modi has trampled on religious and press freedoms in India. Biden's embrace of him makes a mockery of Biden's "democracy versus autocracy" framing.
******************************************************************************************************************************
(to be continued)
• A second theme of the visit concerned India's democratic backsliding under Modi, and how U.S. President Joe Biden's eagerness to court him as a strategic partner in countering China undermines Biden's declarative emphasis on human rights and democracy in his conduct of U.S. foreign policy.
• It's hard to argue with either claim; Modi has trampled on religious and press freedoms in India, and Biden's embrace of him makes a mockery of Biden's "democracy versus autocracy" framing. But it's just as hard to argue against India's value to the U.S. as a partner, independent of any inflated expectations over whatever role it might play in countering China.
• Biden's biggest error is in pursuing great power competition with China while also framing the rivalry as a contest between democracy and autocracy. Values can be a source of power and influence in global politics, but geopolitical competition ultimately requires some realpolitik compromises.
• By making both competition with China and a human rights/democracy plank equal pillars of his foreign policy messaging, Biden is setting himself up to be accused of either naivety or hypocrisy, or both.