An Unfamiliar Portrait of Vajpayee
By Philip Mudartha

Bellevision Media Network


08 May 2023:
Synopsis:
A new biography of our 10th Prime Minister (PM), Atal Behari Lal Vajpayee titled 'Vajpayee: The Ascent of the Hindu Right 1924-1977', has just been released. Abhishek Choudhary, its author, presents the unseen side of Vajpayee and punctures several myths about him.
There have been several biographies published before some of which bordered on sycophantic tributes.
His biographer, Kingchuk Nag wrote and I quote: From being one of the earliest members of the Bharatiya Jan Sangh (BJS), Vajpayee blossomed into a leading opposition MP by the late 1960s, went on to become External Affairs Minister in the short-lived Janata government and, finally in 1999, to head the first non-Congress government to complete a full term in office…..which testifies to the fact that though wedded to a right-wing political ideology, Vajpayee did not believe in the politics of exclusion….A protégé of RSS stalwarts, co-founder of BJS, Vajpayee won the admiration of Jawaharlal Nehru, was consulted by his daughter Indira Gandhi, and was befriended by the fiery trade unionist George Fernandes…He thus displayed an unusual ability to carry along all shades of political opinion…And behind this public persona was an unusual personal life, conducted with such dignity as to remain free of innuendo.
Images portrayed: Vajpayee was a consensus builder. His love affair was "puritanical and intellectual". There was no love triangle involved.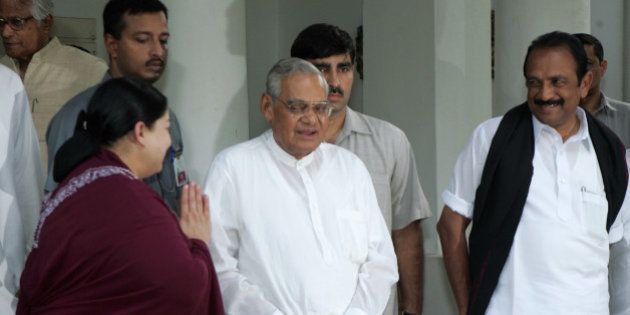 Another biographer, Shakti Sinha wrote and I quote: Former PM Vajpayee was an understated and a singular politician of the kind rarely seen in contemporary times. His patriotism was uncompromising, forged out of the paradoxes of his life…Devoid of any political pedigree or patronage, he harnessed his diplomatic acumen to transform India's relations with the US, which had long been mired in misunderstandings rooted in the Cold War. His calculated decisions led to key strategic and economic policy achievements.
Images portrayed: Vajpayee was a statesman of international refute and a reformer, of both strategic and economic affairs.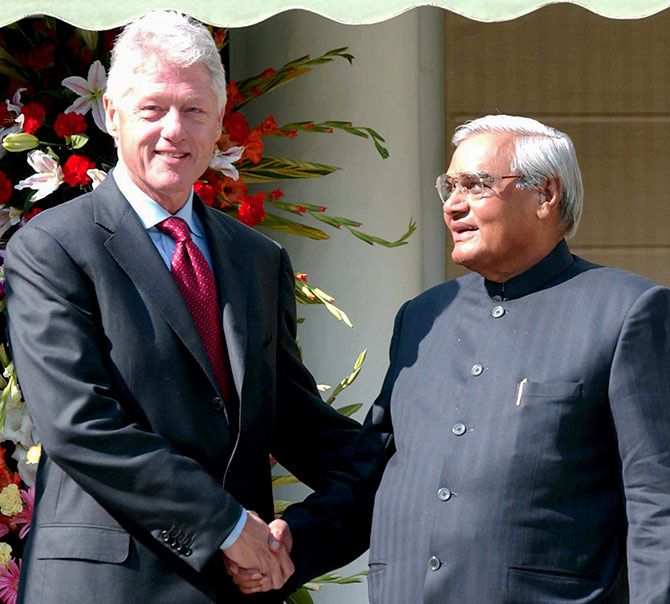 Biographer N. P. Ullek wrote in his book "The Untold Vajpayee" and I quote: Despite his grand 'secular' statements in Parliament that bordered on the Nehruvian, Vajpayee has often taken brief excursions into the hard-line camp. In 1983, he made an incendiary speech during the Assam elections in which the presence of 'Bangladeshi foreigners' in the state was a big issue. Even the BJP disowned Vajpayee's speech, which possibly inspired the massacre of over 2000 people, mostly Muslims, in Nellie, Assam, the same year.
Image portrayed: Vajpayee was moderate face of BJP, but at times he succumbed to party hardliners.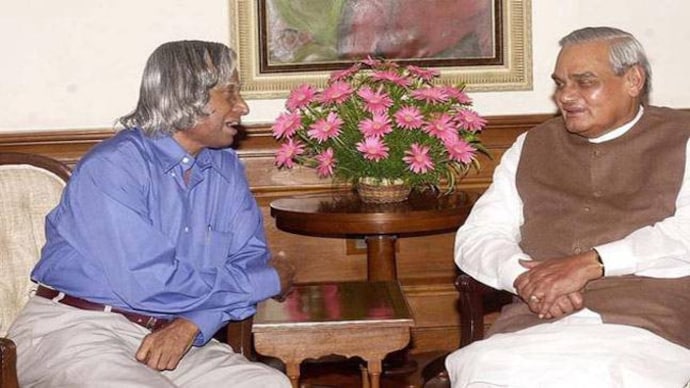 Journalist, author and political analyst Sagarika Ghose writes in her biography of Vajpayee titled "Atal Bihari Vajpayee – India's most loved Prime Minister" and I quote: Vajpayee's life in politics spanned the evolution of Hindutva politics from the days when the BJS was a marginal player in Nehru's India to its rise to power as BJP…In many ways Vajpayee represents a bridge between the Nehruvian age and the Narendra Modi years. Spellbinding orator, coalition builder, wise statesman, benevolent father figure, Vajpayee was also a bundle of contradictions. He was both Hindutva loyalist and liberal centrist; eloquent poet and ruthless political tactician; faithful member of the puritanical Sangh Parivar who never hid his unconventional personal life. The political leader whom even his opponents dubbed 'the good man in the bad party', he became – with all his flaws and weaknesses – arguably India's most loved prime minister.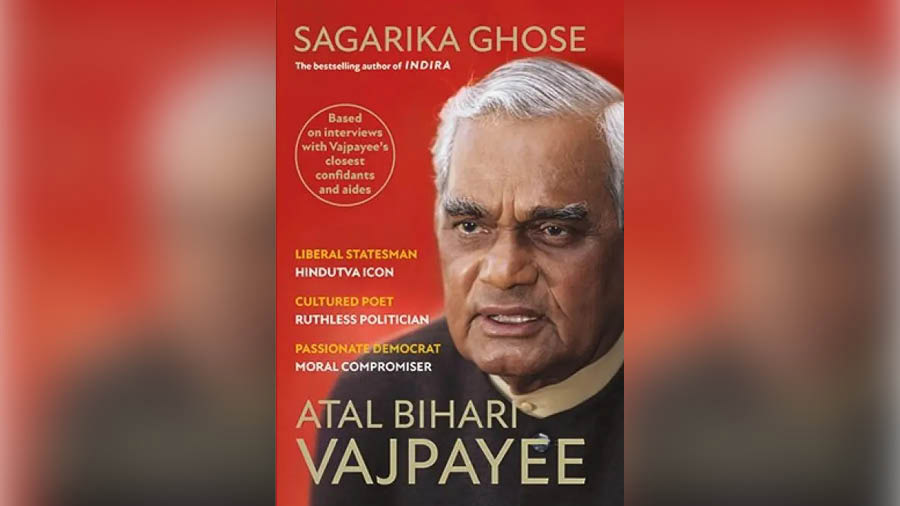 Images portrayed: The right man in the wrong party. Affable and loveable.
Overall, an assessment emerges that Vajpayee was one of the shrewdest politicians of India who negotiated multiple paradoxes: from militant nationalism to his secret family life; his stint as a communist; his indulgence in food; and his attempt to project himself as a moderate.
In comparison, this new biography is honest and blunt when required. The author does not hide behind the façade of decency with words like "The unusual", "the unconventional" to describe Vajpayee's personal life. He puts it bluntly as "an adulterous relationship with a married woman", fathering a love-child with his lover to whom he was not married, and co-habiting with his lover's husband in a threesome household.
In this book, the portrait of Vajpayee that emerges is of a man with "flexible principles", a man excelling in doublespeak, an opportunist who knew what his audiences wanted to hear, and a hypocrite who lacked the moral courage to accept his adulterous relationship with a married woman for what it was. His own love child had to live in his household as the "foster daughter".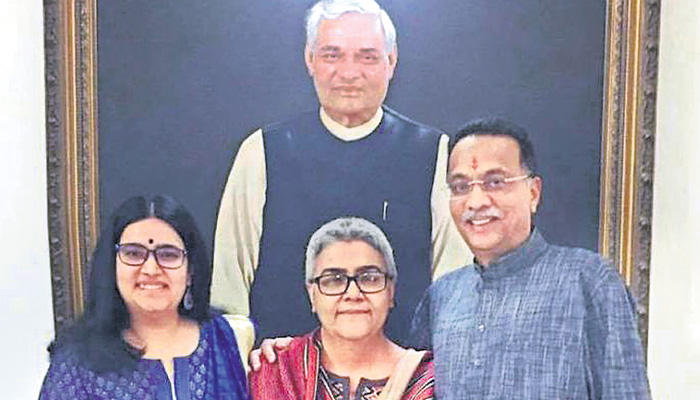 Background of his love affair:
Vajpayee was elected to the Lok Sabha in the 1957 general elections on BJS ticket, the political front of RSS of which he was a member since 1942. At Delhi's Ramjas College, he met Brijnath Kaul, a middle-aged professor of philosophy, and his young wife, Rajkumari. Vajpayee knew Rajkumari as they had studied together in Gwalior until 1941 and had "developed feelings" for each other. However, they had moved ahead in their respective lives and seeing each other after 16 years, old memories were rekindled.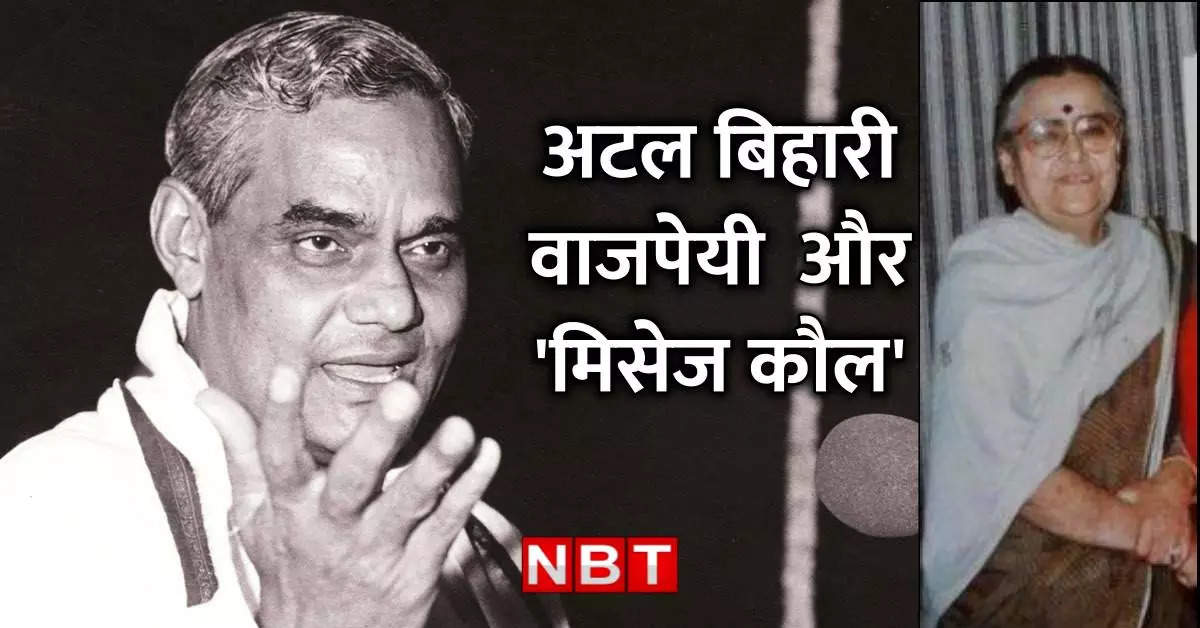 Thereafter, Vajpayee and Mrs Kaul visited each other frequently at their houses by turn. In August 1960, Mrs Kaul gave birth to her younger daughter, Namita, nicknamed 'Gunnu'. Lutyen's Delhi was rife with rumours that Gunnu was Vajpayee's love-child with Mrs Kaul.
When cornered by journalists about his private life, Vajpayee quipped: I may be a bachelor but am not a Brahma-Chari.
MS Golwalkar was Sarsanghchalak of RSS at the time. He called a meeting at RSS office in Delhi to discuss what to do about Mrs Kaul. At that time, Bhau Saheb Deoras, the pracharak of UP province, was of the opinion that 'As long as there is no quarrel, it is fine.' BJS treasurer Nanaji Deshmukh had a different opinion. Deshmukh said, 'He (Vajpayee) should marry Rajkumari Kaul.' However, Vajpayee categorically refused to break the relationship.
What the new biography reveals?
1. Rajkumari's embarrassed family tried convincing her to save her marriage by letting go of the new man in her life. She refused. She neither divorced her husband nor formally marry Vajpayee. As a result, the Kaul couple and Vajpayee lived as a threesome. "With time the trio arrived at an equilibrium of sorts. Rajkumari made genuine efforts to balance her care between the husband and the lover."
2. Vajpayee did not consider Mahatma Gandhi's death a serious loss to mankind. The dozens of articles he had written and edited holding the Mahatma responsible for India's partition and condemning him for pandering to Muslims had most certainly contributed to poisoning the air that ultimately led to his assassination. The biographer opines that there is an element of blame on Vajpayee for Mahatma's assassination.
3. The young Vajpayee had an anti-Muslim side in his outlook. In an article for RSS mouth-piece, he rambled against Muslims calling them traitors and fifth columnists. Young Vajpayee was a rabid communal person. He changed as an adult. Despite the mature evolution, Vajpayee made several U-turns as a politician in his long career and blew hot and cold about Muslims. He failed to stand-up to then Gujarat CM Narendra Modi in 2002 in the wake of Godhra Riots.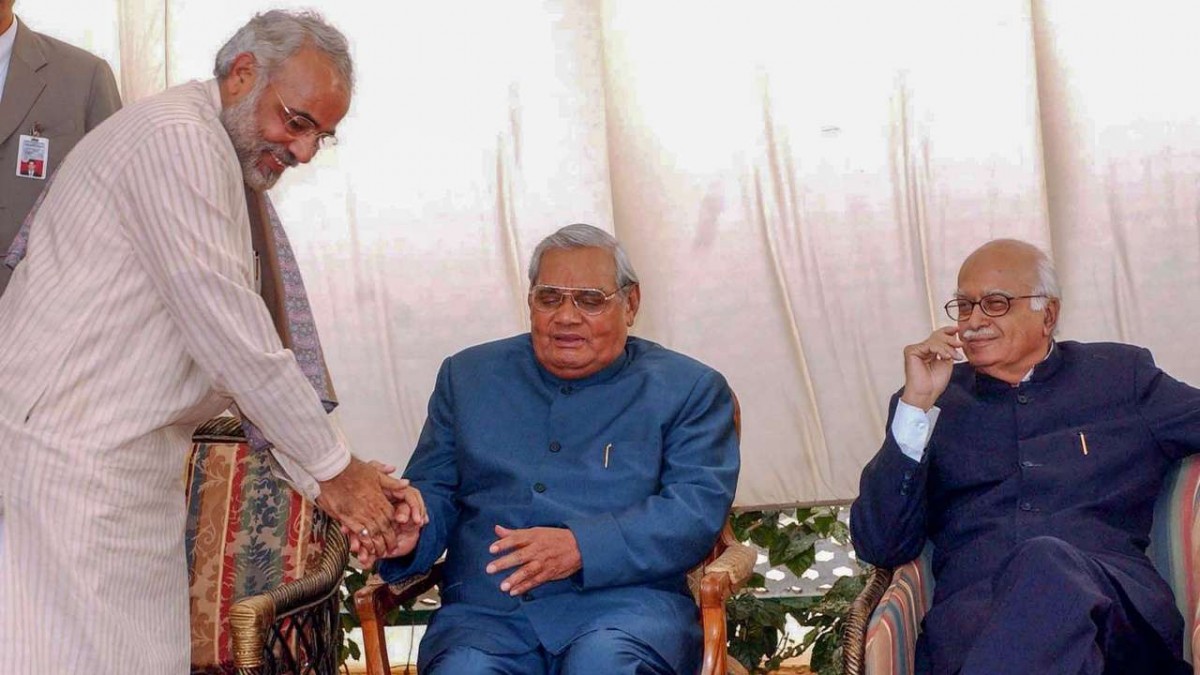 4. In the eighties, he tried to reform BJP. But, his moderate views did not find resonance in the party. Thus, he fell in line with the party line.
5. The public knowledge is Vajpayee is staunch opponent of Emergency in 1975. This is an exaggerated myth because Vajpayee succumbed to the pressure from RSS and urged Jay Prakash Narayan to compromise with PM Indira Gandhi.
6. When Emergency was lifted and elections were announced, Vajpayee wanted BJS not to contest. He did not have his pulse on the mood of the nation. He thought Indira Gandhi will be re-elected with greater majority.
7. It is a myth that he praised Indira Gandhi in the parliament and called her Durga after Bangla Liberation. In fact, he did not attend the parliament. Outside of parliament, he was critical of the unilateral ceasefire that PM Indira Gandhi declared. He wanted to continue the war in the western front.
8. It is a myth that Nehru ever referred to Vajpayee as a future PM. There are no such media reports of the concoctions, even in RSS affiliated publications. In fact, Nehru was irritated by Vajpayee's "bazaar" language which lacked parliamentary decorum. He thought Vajpayee was a highly objectionable MP. Vajpayee's speeches were as if he was addressing election campaigns.
9. It is a myth that Vajpayee was academically brilliant. His record was about mediocre though his poetry had metre and rhyme. The scholarly image is one of the manufactured lies of BJP/RSS propagandists.
10. Vajpayee's political CV that he was a freedom fighter, was a revolutionary who participated in Mahatma's 1942 Quit India Movement is farfetched. Gwalior was Maharajah Scindia's princely state which was pro-British. Vajpayee's father was in the employment of Scindia palace and Vajpayee was in no position to stage uprising against the Maharaja. However, Vajpayee was "part of a crowd in his village" which was jailed by the police of the Maharaja for raising slogans against the Maharaja. That is the "extent" of Vajpayee's freedom struggle. Anyways, he was only 16 yrs. old and had just joined RSS which had forbidden its members to participate in Quit India Movement.
11. Vajpayee was fond of meat, bhang and whisky. He loved good food and some fun. When he went to the US on his first trip abroad in 1960, he frequented NYC night clubs. The young Vajpayee was prudish. He thought the rain sequences in Bollywood movies "vulgar" and youth should not watch them. But as an adult, he himself had quite a colourful and chequered lifestyle.
Tail-piece:
A few reviews of the book are now available online. Karan Tapar has interviewed the author for "The Wire" and as usual the interview is incisive and a must watch.
So far, I have not come across any reactions from the Modi government, BJP spokespersons, or RSS or the Saffron Brigade. It is hard to say if they will be pleased or upset with the author for a candid and honest assessment of Vajpayee as a public figure who had a private life which most Indians would consider amoral.
For me, I would be looking forward to the second part of this two-part biography which is due by 25th December 2023 as (late) Vajpayee would have been stepping into his 100th year.