The Revdis to Corporates: The Rise of Adani
By Philip Mudartha

Bellevision Media Network


Preface:
Try googling "The debate on revdis culture". I just did and found links to my previous two articles published last month by this website. I was pleasantly surprised. Hence, I was motivated to pen the final part on "corporate freebies".
I will follow a different approach to tell the story. I will preferentially use publicly available illustrations and images with fewer "opiniated" comments.
Ordinary people pay more taxes than the corporates: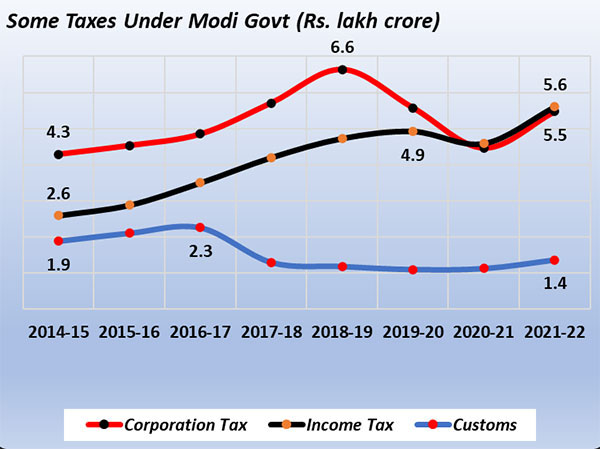 Under Modi, the tax burden has shifted from corporates to common people. Personal income tax collections soared by a whopping 117%; corporate tax collections increased by a meager 28%. Custom duty collections declined by 28%, thus making imports cheaper for corporates.
The Gross tax Revenue foregone is Rs 4, 16,803 crores for 2021-22: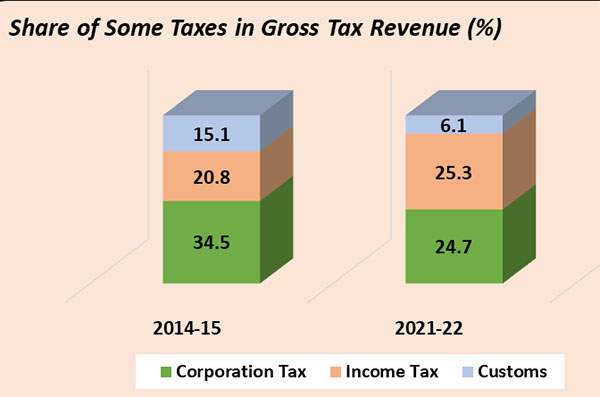 As per the 2021-22 Budget, the government's Gross tax revenue is estimated to be Rs 22,17,029 crores. If the tax shares were maintained at 2014-15 level, the gross tax revenue would have been more by Rs 4,16,803 crores.
Corporate tax rate was reduced to 22%: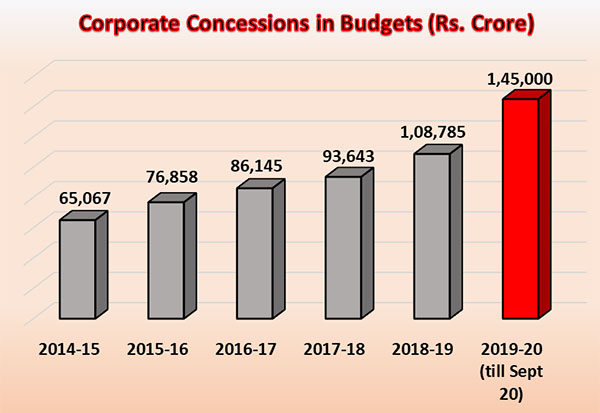 Budget 2019-20 under Modi 2.0, reduced corporate tax rate from 30% to 22%. During five and half years of Modi rule since 2014, the corporates enjoyed freebies worth 5.76 lakh crores. The bonanza is about 3 lakh crores per annum since then.
Bad debts of corporates written off: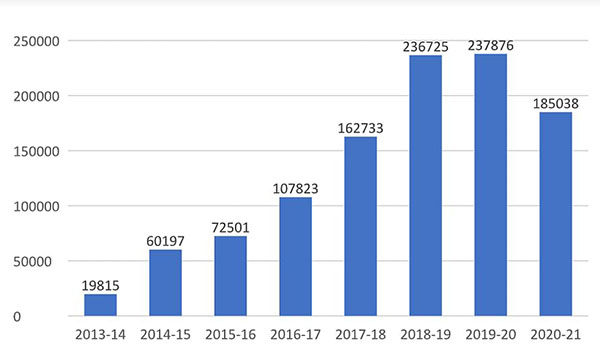 The private corporates borrow from Public Sector Banks and often default on their loans. The "bad loans" written off during the seven years of Modi rule is Rs 10,62,893 crores. This is depositors' money siphoned off by the super-rich, many of whom are crony-capitalists.
Modi's Rockefeller: Gautham Adani, with "right" connections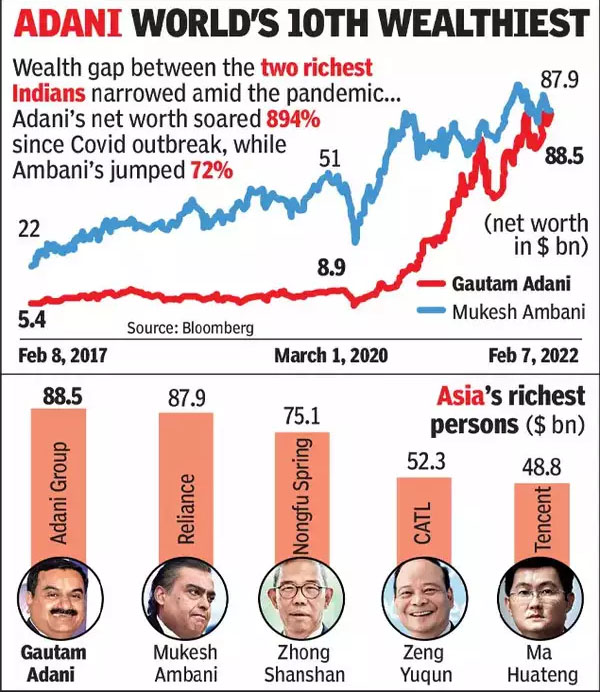 Adani has no experience of running airports. Yet, in 2018 rules were amended so that he can bid. He bagged all six airports on offer!
He is also our largest private ports operator and thermal coal power producer. He commands a growing share of India's power transmission and gas distribution markets, and "green energy" production.
With a "little" help from PM's residence. After all, Adani had put his private jet at Modis disposal for campaign trips in 2014 and then to fly him to Delhi from Gujarat when elected. Not to mention the donations through electoral bonds which are shrouded in secrecy.
The Udupi Power Company Ltd (UPCL):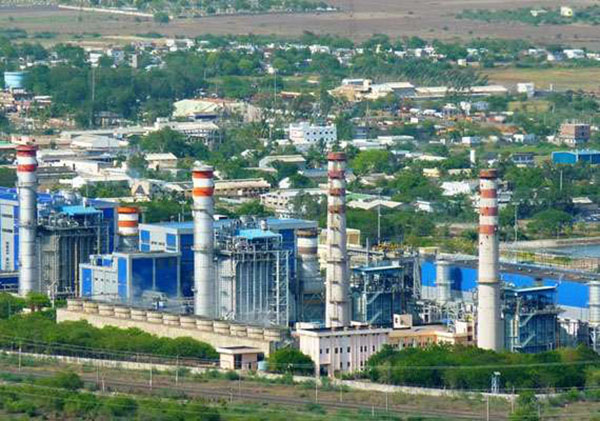 Remember the strident agitations against UPCL by activists associated with BJP and including (late) saintly Swamiji of Pejavar Mutt, when UPCL was owned by LANCO, a company belonging to a congressman from Andhra Pradesh? Adani bought it for Rs 6,000 crores in August 2014. No one has any "pollution" problems or other complaints of any sort since then. Right connections smoothen out all wrinkles!
Tailpiece:
Gautham Adani acquired independent media house NDTV owned by journalist Roy Couple. He also acquired majority stake in cement producers ACC and Ambuja Cements. The NDTV acquisition was a hostile takeover. The cement companies were bought from their Swiss majority shareholder Holcim using off-shore funds connected to Adani.
Overnight, NDTV is likely to become a part of Godi Media, shedding its reputation of a non-partisan TV channel. This is a gift to Adani's gift to Modi ahead of some state elections and the 2024 campaign.
Promptly, Adani pawned his ACC and Ambuja Cements stake to borrow Rs 96,800 crores from banks. Obviously, he is on the prowl to acquire another business overnight. What it be it be? Telecom? Watch out for BSNL; with "little help from the friend occupying 7 Lok Kalyan Marg", Adani may become a telecom tycoon too! Anyway, not for nothing he has won "some" 5G bandwidth through recent 5G auctions.
If Tatas can acquire Air India allegedly for a song, why BSNL not meet a similar fate?