Monthi Festh: A Flashback, Transition and The Current Scenario
By P. Archibald Furtado

Bellevision Media Network


Udupi, 01 Sep 2021: The feast of the Nativity of the Blessed Virgin Mary, popularly known as the 'Monthi Festh' on 8 September has been the one which we eagerly look forward and involve in it with heart and mind right from our primary school days, probably next only to the Christmas. Every parish had its own unique way for its preparation as well as celebration-the 'Nine Days Novena' which has been devoutly observed and participated with church full to its capacity than any other occasion which was a little more than a formality for the children. In other words, these nine days daily novena prayers made the Month Festh so special.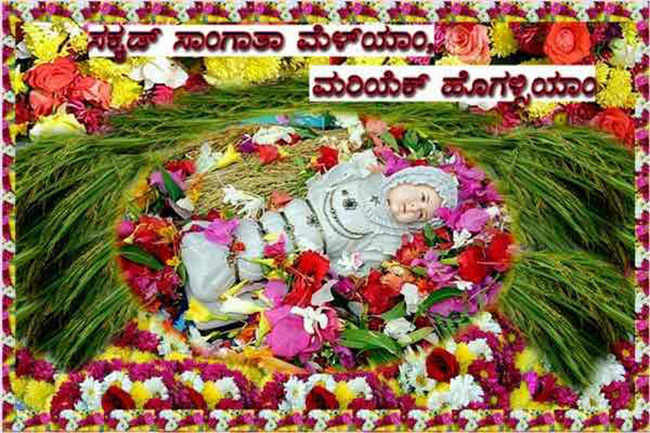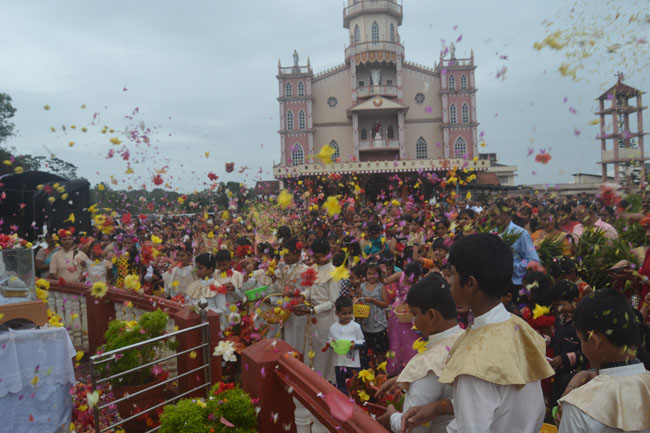 Though the children supposed to arrange, bring and shower the flowers in front of the attractive image of Baby Mary or in front of the Grotto, in a way it was the whole family affair, waking up children, preparing them, dressing, and sending (in these days bringing) them to the church at wee hours; get them back home and feed them breakfast and once again make them ready for schools. Of course during our days, there was no need to change dress since there was no uniforms in schools and also no home work, just rush to the school by yet another marathon walk. Most of the days, the nature was kind with no great rain. However, excessive dew-fall in September and paddy and sugarcane leaves blocked the narrow walkways in the fields which was a common scene. Many a times our shorts used to get wet while reaching church and school. It was a great fun to enjoy the beeline of group walk.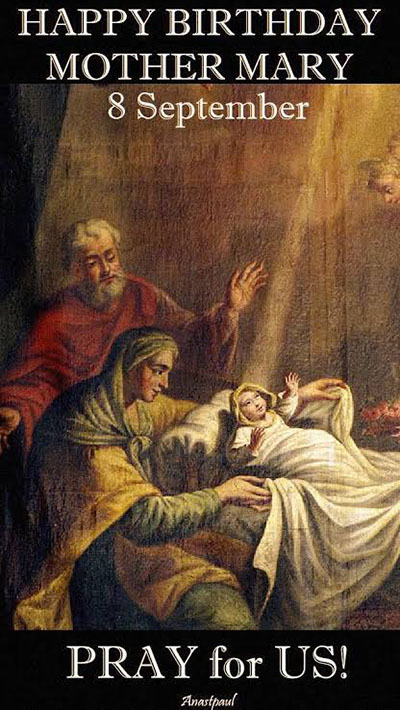 The feast day on 8 September was altogether a different experience. No relatives in the form of guests. However, it was a feast for all in the neighbourhood – all of them who helped by allowing us to pluck flowers from their gardens, those tenant (vokklan) families with almost all of them, few distinct guests to entertain with 'dolu' (drum) in the evening, altogether a real festive look in the house, most of us enjoyed it to the brim. While many churches used to distribute sugar cane, in some places children were offered laddus for bringing flowers during the novena.
Once the blessed new rice corn (novem) brought home, a prayer was held to thank the Almighty Lord and the celebrations of a different kind started. There used to be a special 5 men musical team, normally known as the 'Hosaph' making rounds early in the morning in the neighbourhood. For their performance we used to give them a coconut, at times double performance by the local troupe and some cash of 50 paisa or a rupee. Local brass band, normally comprising of Hindu brothers also used to perform in the lucrative destinations.
Neighbourhood women readily used to offer help in cooking as many as 7 or 9 may be up to 15 types of vegetable dishes, many of them generously grown and donated by the Hindu households in the neighbourhood. Papa normally used to be more concerned to fetch good river fish, though plan B was already in place arranging some fish in the previous evening. Little arrack or a country liquor bottle used to be there normally reserved for only men.
To the best of my understanding Monthi Festh was an occasion which brought the whole town together especially, the economically poor for a special day, over the lunch on a banana leaf. Today while looking back, it remains as nostalgic memories. Nevertheless, still this feast is more relevant, refreshing and rejoicing in these years, evolving and refashioning new concepts, which are gaining importance.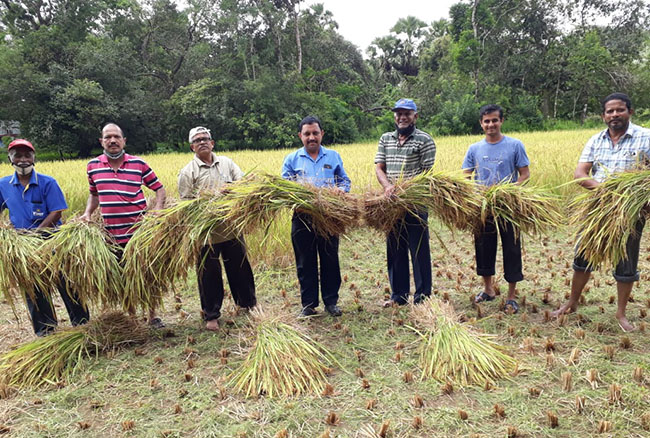 Monthi Festh has been celebrated as the Farmers' Feast. This is probably the best occasion to explain the very importance of agriculture and the role of a farmer. There was a time, our Catholic community was very much engaged in this primary sector for their livelihood and survival. There were land lords or zamindars for whom they used to provide labour or cultivate as tenant farmers. The land reforms introduced in the late 1960's and early 1970's changed the inter-dependence and tenants became land owners. The reforms were both a boon and a curse. Since the land holdings one inherited were both subdivided and fragmented, most of them have been left barren due to various social and economic reasons.
Today paddy fields are cultivated not as a source of income rather a passion in a few regions. Many such fields adjacent to roads have been converted into commercial plots. Economically, in our districts, agriculture was not a great source of income except for cash crops grown in estates and plantations since they were small un-even lands, excessively depending on monsoon and not suitable for mechanised farming using tractors or tillers. Interestingly in earlier days each and every household used to grow seasonal vegetables both in rainy months and in summer. But there are few families still carry on with the profession diversifying the produce to vegetables, chicken farms, piggery, fish ponds, jasmine flower gardens, etc.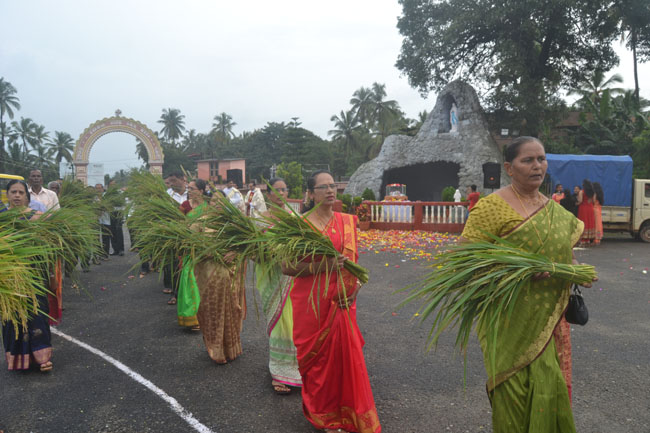 The importance of a grower can never be ignored. Whether one buys cereals, vegetables from a provision store, somewhere, someone has to grow them. Let us salute, respect and specially thank them who feed us. In a small way we can encourage them by buying from the grower so that they get a fair return for their produce, rather than being exploited by traders and middlemen. On any weekly market one can easily make out who is the 'farmer cum trader' and 'only trader'. We can encourage sons and daughters of the soil by purchasing from such people.
Mother Nature never disappoints and hard work will not go in vein. Let the farmer who adores it and cultivates remain as the backbone of Indian economy just not for lip service or in paper. Marginal and small farmers to be encouraged and youngsters are motivated towards cultivating and the produce that grown, utilising natural manure, always best for good health. May Monthi Festh be an opportunity to encourage farming community and thereby conserve nature and environment.
Monthi Festh has been also celebrated as the feast of the girl child. Mother Mary is the best example we have to explain the value of a girl child. Even Almighty Lord needed a woman's womb for Jesus our Saviour to take birth in this world. As a mother, grandmother, sister, wife and daughter each and every female always to be respected and with them the family blossoms. The sacrificing and caring mother's nature and growing with sisters is an experience of a different kind to cherish. A life-time companion in wife, standing by at all odds and triumphs and of course a pretty daughter, a must at any home to be hoped for cherished. Let us make it a daily affair to accept them as they are and respect and care them from both heart and mind.
In an Indian context there has been discrimination against girls for ages. It is our duty to end this. Let us encourage education of girls in whatever way possible. Involve them in decision making process first at our individual homes.
Today 'small family is a happy family', but to what extent this slogan holds good? Husband, wife and one child or two, and we have been experiencing loneliness during these past one or one and a half years of Covid lockdown. It is a welcome move many households celebrate Monthi-festh as a 'family get together', most of the time in their respective ancestral homes.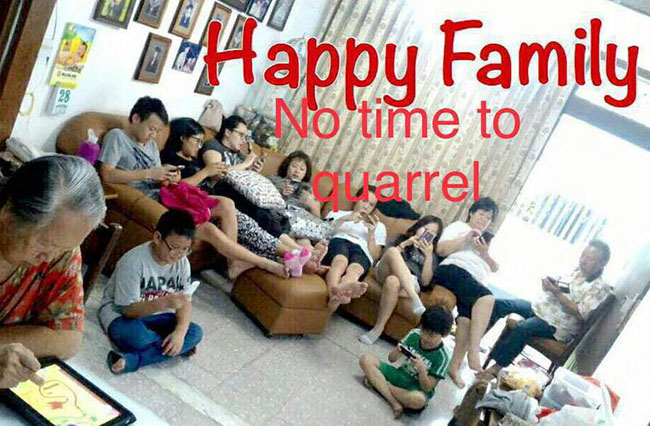 Today, all need companionship. Let the urbanisation and modern technology not take away our age old culture and heritage. Extended family gatherings may be more frequent and regular. Let us reinvent our roots while sitting and chatting with elders during such celebrations. We have seen many extended families cook different delicacies, on Monthi Festh and bring them to a common home and share with each other. It is really a welcome move. One need not be a family member; even a next door neighbour can be accommodated in such occasions and more frequently, not to wait only for Monthi Festh.
Monthi Festh has developed into a Community Feast of Mangaloreans in Gulf and around the globe in the new millennium. Probably, Mangaloreans in Muscat were the first community in the Gulf country to start the Monthi Festh in a typical Mangalorean style in Ruwi Church, normally following Friday after 8 September as early as in 1989. Internet world contributed for its popularity in the later years and Daijiworld web pages gave wide publicity to the event celebrated in different countries in the Gulf and in other places, with all pomp and splendour. It has now become both our 'cultural identity and solidarity of Konkani speaking community in the world'. In recent years even the nine days Novena prayers started attracting many faithful. In most of the churches, Konkani Community join hands to serve festal lunch or dinner at their convenience in the church premises with entertainment and involvement of children, which always add colour to these celebrations.
While in the Gulf country, I noticed a unique practice especially our low income labourers serving in different companies generously sponsoring coupons of lunch or dinner to their fellow brethren to encourage them to participate in the Monthi Festh in the nearby church. Likewise they too reciprocate for Onam, Pongal, Eid, Divali, etc. Rightly these pleasantries are the windows to understand each other's culture, food habits and a small positive step towards unity in diversity.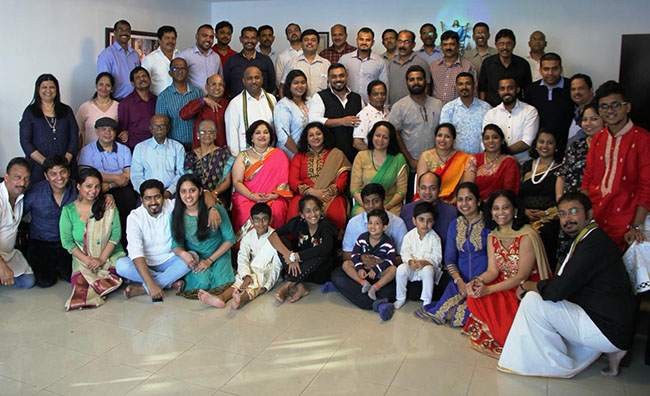 Most of the festivals of the Catholics are being celebrated en-masse worldwide such as Easter, Christmas, etc. Hence, rarely any guest from the extended family expected. To find a solution, the concept of respective patron's Titular Feasts earlier and later parish feasts evolved in the 20th century, in an organised way from November till February or March with the starting of the Lenten period. They too have been losing their attraction and in cities these annual feasts have remained as just an annual ritual.
Monthi Festh was probably introduced in Coastal Karnataka in the 18th Century to give an opportunity to revive Indian ethos inbuilt in our forefathers in line with many Indian feasts coming one by one – Janmastami, Ganesh Chathurthi, Dusserha, Diwali and so on. Offering flowers too must be a part of such festive celebrations. Vegetarian food with vpayasam has been a unique feature. Distribution of sugar cane, in the later half of the 20th Century, preparation of nine days with novena, colourful procession of new paddy corn and with the palkin carrying Maria Bambina on the shoulders of four young-men on feast day etc are some visible scenes to mark this special feast of Mother Mary's Birthday.
There is a need to make the Monthi Festh all involving inter community festival in our parishes. In my opinion, Monthi Festh has more acceptability, fragrance of native soil and Indian features to make it an inter-community feast in our respective parishes. With a pure vegetarian menu it would be possible to attract brethren from all faiths on the same day for lunch or on a following Sunday or in the evening of the feast day itself. It is we who have to live in harmony in the society we live in. And these festivities are the opportunities to build bridges with each other. Unfortunately most of the politicians in our contemporary society are engaged in building walls between different communities.
Mother Mary is our heavenly Mother and a model for our life in every respect. As the church celebrates the first dawn of redemption with the appearance in the world of the Saviours' mother Mary, as she occupies a unique place in the history of salvation. She is rightly the cause of our Joy today and every day, as she is the best and most known Mother and we are the witnesses as our own non- Catholic friends do adore her in their own way in our own surrounding. It will be more meaningful, we adore 'Mother of Jesus our Lord', together with our individual 'earthly biological mother', who gave us birth and take care of the 'Mother Nature' which feed and protects the mankind.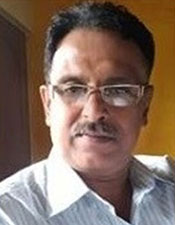 P. Archibald Furtado
Mobile: 98457 42750, archibarkur@gmail.com.