What awaits the repatriated NRIs back home?
By Philip Mudartha

Bellevision Media Network


15 Sep 2020:
Recap:
An estimated 0.7 to 1 million NRIs will return, having lost their jobs to the economic downturn due to the pandemic and oil price crash. At the time of writing on 30th August 2020, Brent has settled at $45.81/bbl. The GCC economies will contract. The government's budget deficits will swell, eating into their sovereign wealth accumulated during the high oil prices of previous decades.
Apparently, the Gulf Job Boom is over. The returning NRIs should pick up the pieces of their life and start afresh.
What awaits the returned NRIs back home?
Yes, unemployment looms large. I called and spoke to one of my protégés who returned from Qatar to his hometown in Malabar. Since coming back, he has been assisting his father in running the family grocery store. His father is fit and healthy in his upper sixties; he can run the business himself. He wants his son to try and find a job opening in Qatar, even at lower wages. In his early forties, his skill sets have no job openings in his native land.
All is not lost. There are resourceful people, both young, middle aged and even of retirement age. They have taken seriously to farming. The scope varies from setting up kitchen gardens in the small plot of land where they built a large palatial house, even pot planting on terraces to relatively large scale agri-business.
An acquaintance who returned and set up vegetable farm on his inherited land is offering organic produce to consumers in his vicinity. These bring handsome revenues, because they sell at about 50% higher retail prices than before the pandemic.
Some have just taken over the existing agro-farms looked after by their ageing parents. These agro-farms produce coconut, areca nut, pepper, ginger, cardamom, turmeric, cinnamon, and cloves. Not to mention, tuber verities like yam and sweat potato.
The areca nut prices have gone through the roof. Premier grade (A type) sells for Rs 400 a kilo.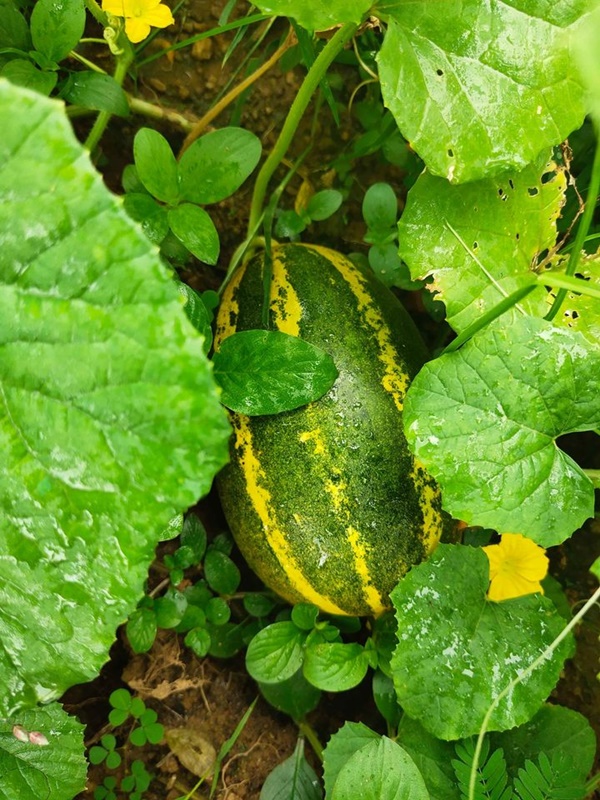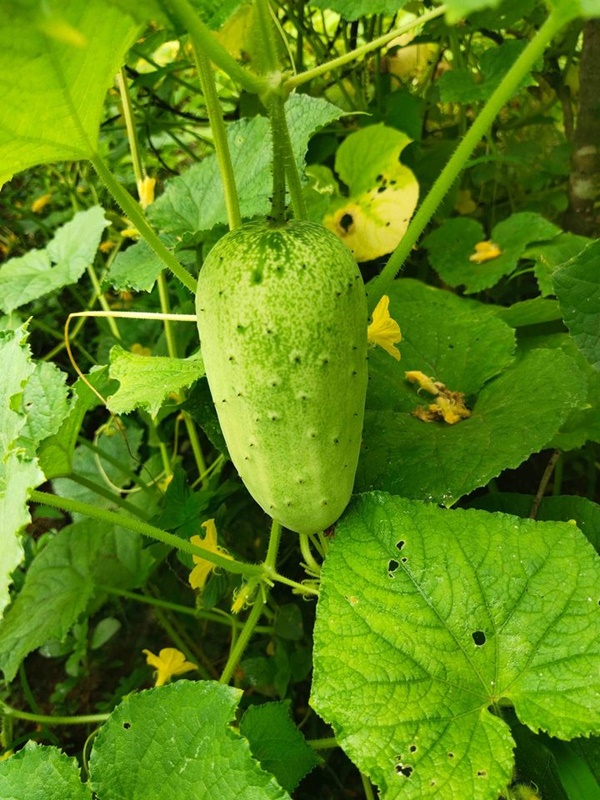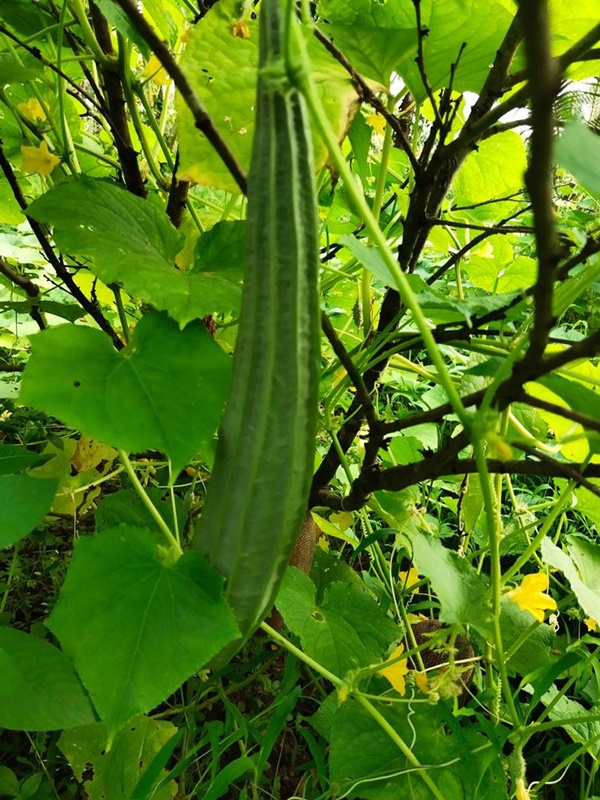 Not all of them had taken their wives and children to the gulf countries because living costs were going up since a decade. The wives and children lived with the ageing parents. They raised jasmine flowers; this floriculture is a household occupation in the coastal belt around Shankerapura. With a pair of additional hands, the acreage is likely to increase. Shankerapura mallige prices have jumped above Rs 1,000 per atte in this week. They used to be in the range of Rs 800-820 in earlier monsoon season.
Some entrepreneur types have kept their one foot firmly in the ancestral properties. Even as they run small businesses in the gulf countries, they visit a couple of times to supervise plantation work and earn handsome untaxed farm income. If their businesses are wound up due to falling revenues, they have a fall back arrangement back home.
Coaching to be an agro-entrepreneur: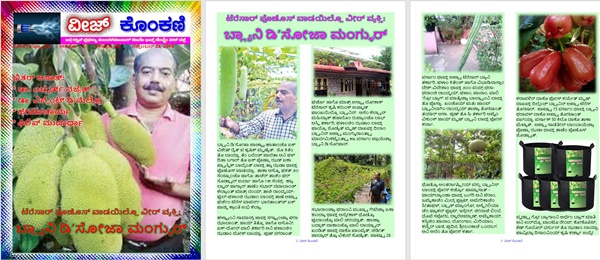 Blany DSouza, a resident of Mangaluru, is a proud agro-entrepreneur.
His story can be read in detail in the Konkani weekly Veez, published from Chicago by Dr. Austin Prabhu DSouza.
Our gulf returnees are advised to seek training, coaching, guiding and mentoring in the expert hands of this expert before=ore venturing into an agri-business. Our former NRIs do not lack skills; but, they need to be updated to be in compliance with new ground realities. Our own NRI entrepreneur, Ronald Saby Mudartha, of Dubai has converted his ancestral plots of land in Kattingeri, with eye-popping agricultural landscape. Of course, his septuagenarian, but passionate parents, oversees the projects in his absence. g by his.
Travel around Karkala Moodubidri on State Highway:
A stop, hop and go kind of trip on state highway from Karkala to Moodubidri is a must to any gulf returnee. Go to Soans farm and look at the pineapple lots there. There are others with farm sizes like 10-15 acres, who have substantial investment in agri-business. One of my acquaintances has hired farm workers from northern Karnataka on monthly wage basis with full lodging and boarding provided at his cost and grows an assortment of vegetables and fruits. He has a wholesale outlet near Kadri Park in Mangaluru to market his daily reaping.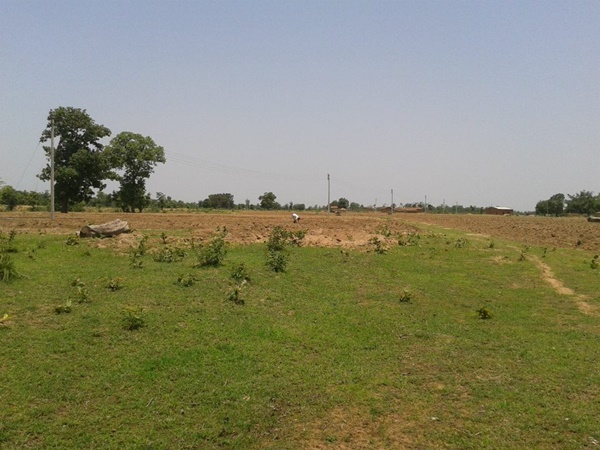 Of course, one of the major hurdles is the monkey menace. The acquaintance I referred above has installed a high electrified fence which is hard to cross without getting electrocuted. Another famer who has seven acres of farm land under multi-crops posits lion dummies to scare away the monkeys. Another one, with eleven acres with standing areca nut crops and pepper vines enveloping them has farm hands to shoot "blank bullet fliers" to keep the menace under control.
One more success story:
A good friend of mine, a metallurgical engineer gainfully employed as head of ladle metallurgy operations of my former employer in Qatar, voluntarily retired aged forty. It is not easy to give up a very competitive compensation package which came with family perks and privileges. But, he chucked it all, and returned to build his agri-business on the land (shown above) that he bought in 2012 in a remote village in Odisha.
I will show you a few pictures of what he did with the land within a year.
1. A part of land was put under paddy crops.
2. In another major part, cash crops of vegetables and red chillies were raised.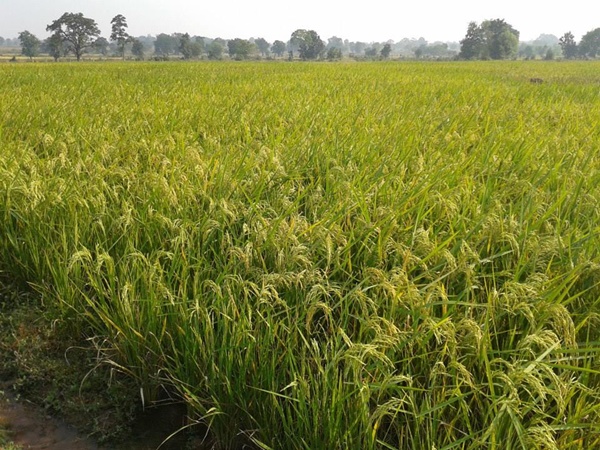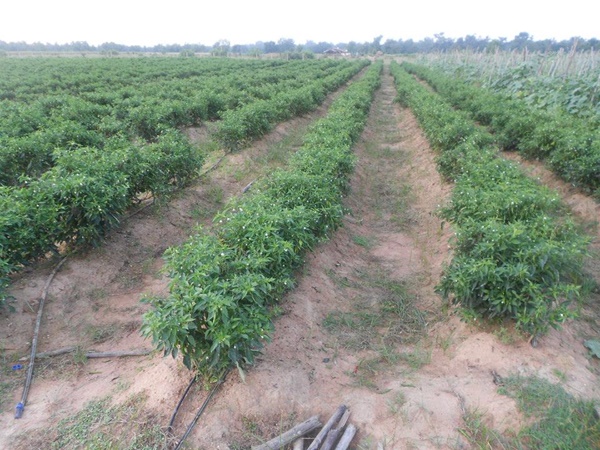 Not everyone got green thumbs:
Yes, every one of us cannot venture into organic or fertilizer based farming. Firstly, it needs at least 3-5 acres of fertile land with ample water resource with round the year supply. Secondly, the plot needs to be connected to the roads built under PM Village Roads Project. (One of the flag-bearing success stories of UPA rule which contributed to alleviation of rural poverty). Thirdly, reliable and sustainable workforce should be sourced, trained and retained. Fourthly, must put in place technology driven pest control methods including keeping wild life away from the fields. And foremost, must have deep pockets and patience. Money does not grow on trees instantly; but, eventually it will.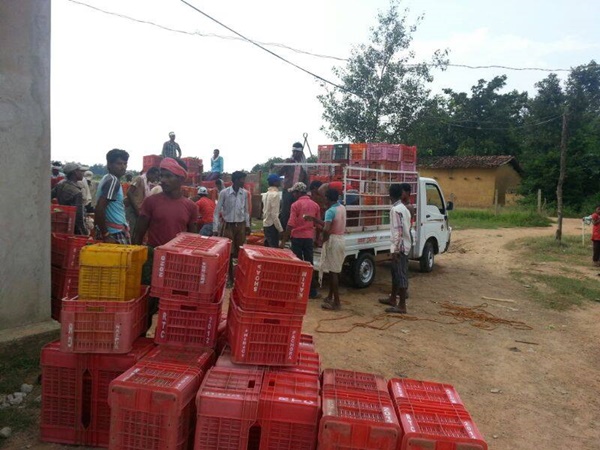 3. The produce was packed and carted away to the wholesale market, the APMC in the region.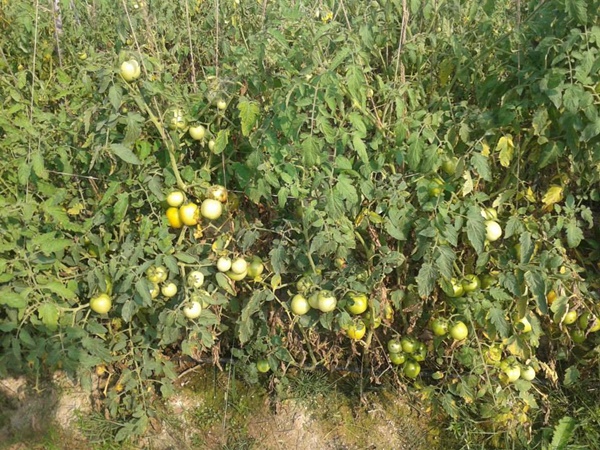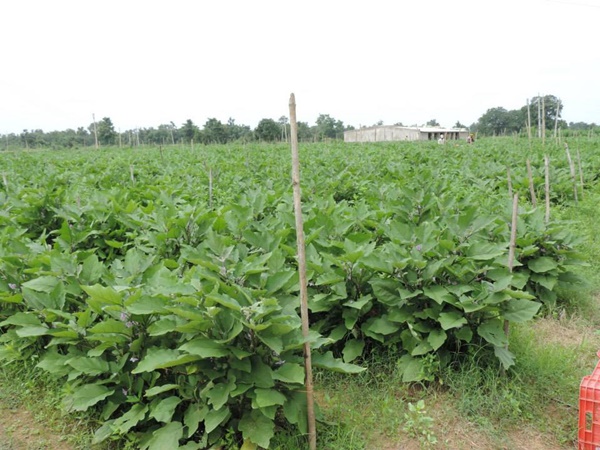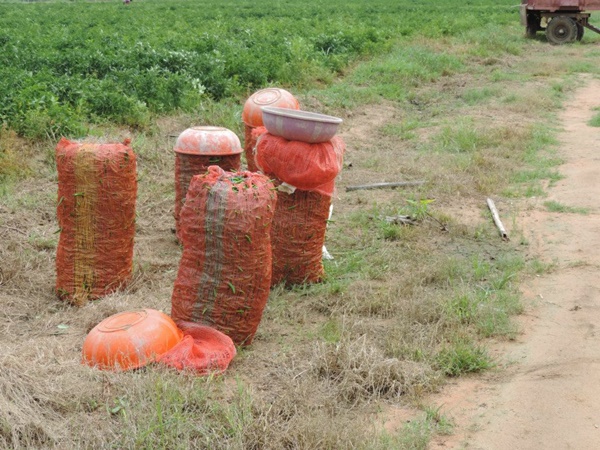 4. A smaller part of the land was reserved for future development.
5. Savings were not invested into luxurious living quarters. A modest dwelling on the plot was reserved for personal use, including living quarters, which blend with the local living standards.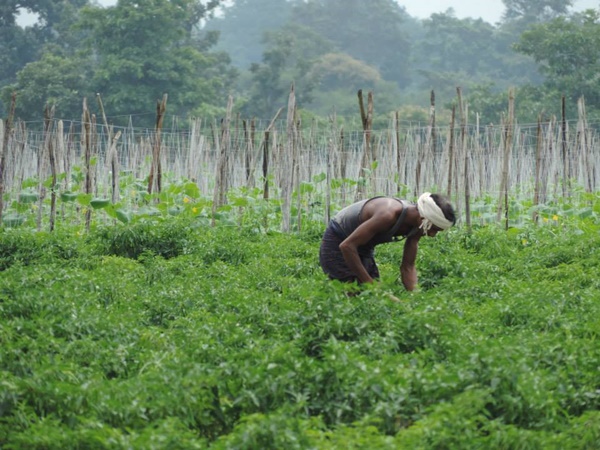 What are options other than farming?
1. A close friend of mine in a village near Karkala has a multi-pronged approach; He wakes up at 4:30 a.m. and taps his rubber trees before the sunrise. He directs his assistant to "curate and process" the rubber milk into sheets while he eats his breakfast. Then, he picks the jasmine flowers and also turns on the water sprinklers onto the jasmine shrubs. He owns a fleet of two cars and an auto-rickshaw for hiring. He drives the larger SUV by himself and others are driven by hired permanent staff. Every day, he has at least one trip to and from the Bajpe Airport. He also has yielding cashew nut trees, and an assortment of spices like pepper, ginger, turmeric and cardamom. Besides, he has a reasonable numbers of bee-hives which are tapped for honey on a periodical basis. A very hard-working man, indeed.
2. Investing and earning passive income in another way to make a living. Term Deposits in scheduled banks (private or PSU) give returns but do not beat the inflation rate. A gulf returnee must first compute his net cash worth and plan a portfolio of assets, with as much diversification as his risk appetite permits. Investing in stocks is a must either directly in equities or through mutual funds. Insurance linked investments may also be a small portion of the asset classes. Fixed assets like a dwelling to live, bore well or open well to provide drinking water in the house on demand through a network of pumps and piping, electrified house and courtyards, modular kitchen with all durable goods etc are no longer luxuries. There must also be a liquid fund as provisions for emergencies, a credit/debit card and few thousands of real hard cash!
3. Develop hobbies: Besides, build on hobbies. Do everything that you always wanted to do but did not have the time. Read and write. Travel and experience the neighbourhood first. Reach out to those who have been living in the country, and have not gone to the gulf to make a living. Learn their ways of living, adopt and adapt.
4. Any other, my dear readers? Please feel free to come with your valued suggestions. This is not an exhaustive list of what to do for a value based living once you have been turned away from the comfort zone of a gulf job.
Also Read