The Heart-wrenching story of Kumpala Selen Preethi Pinto
By Philip Mudartha

Bellevision Media Network


Mangaluru, 24 Apr 2019: A mind-boggling news story of our gem from a remote village, Kumpala near Deralakatte in Mangalore (South) talukas of Dakshina Kannada district came to light through a Face Book story by Louis Pinto. I was stunned that the story of an extremely intelligent teenager from the coastal districts had gone unreported in any of the state's, region's , and local news media, the TV and radio stations, the news papers and a multitude of websites in the Coastal Belt. "Was it because, she was a topper from a government college for women in Mangalore? Or was it because the girl was from Roman Catholic community? Or was it that the girl was very poor?" lamented the hapless 45-year old father of the student.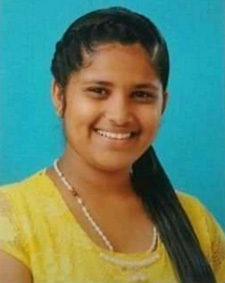 The student: Selen Preethi Pinto
Selen Preethi was born on 6th April 2000 as the first-born to the young couple Louis Pinto and his wife Sunitha DSouza. The young groom had taken his bride by route bus to Rosario Cathedral, Mangalore City to be married in the community nuptials organized by the Cathedral. It should be recalled here that our own (late) Fr. Devaragudde Denis Castelino was the brain behind these mass weddings. Louis and Sunitha driven home to Kumpala after the ceremony in a car provided by the community gathered for the celebrations!!
Earlier Years & High Schools:

Preethi enrolled in the first standard in June 2006, upon attaining the age of six. "Why, Government school? Why, not an aided Church school?" I ask. Pat came the reply: "Because, it was next door; because, it had classes up to tenth under single roof; because it was not demanding fees masked as donations and sundry fees; because it took the child half an hour to walk to the primary; because they did not afford the transport fee; because after 7th standard, a new admission had to be sought for high school, which is extra cost", Did anybody from the church authorities or local philanthropists approach you to enroll in a catholic School? "NO", was the reply. Moreover, he was proud to be involved with mostly Hindu students and their parents in improving the school, its infrastructure and quality of instruction.
Performance in Class X Leaving Examination:
Through-out Class I to Class X, Preethi performed her best, always topping the class, securing a straight A+ in academics and A in all extra-curricular activities: dancing, singing, acting and public speaking etc.
She became the apple of the eye for all teachers. Bear in mind that the strength of a class was on an average 15 students. Under the Karnataka Primary &Secondary School Organizing Regulations, the teacher: student ratio is 1:35, thus the school was not having full strength of teachers, with its negative consequences on the students' performance. In her X standard, there were no proper teachers!
Classical dancing and mythological role playing was her forte. As the only Christian girl in the government school, she was the arbiter of communal harmony.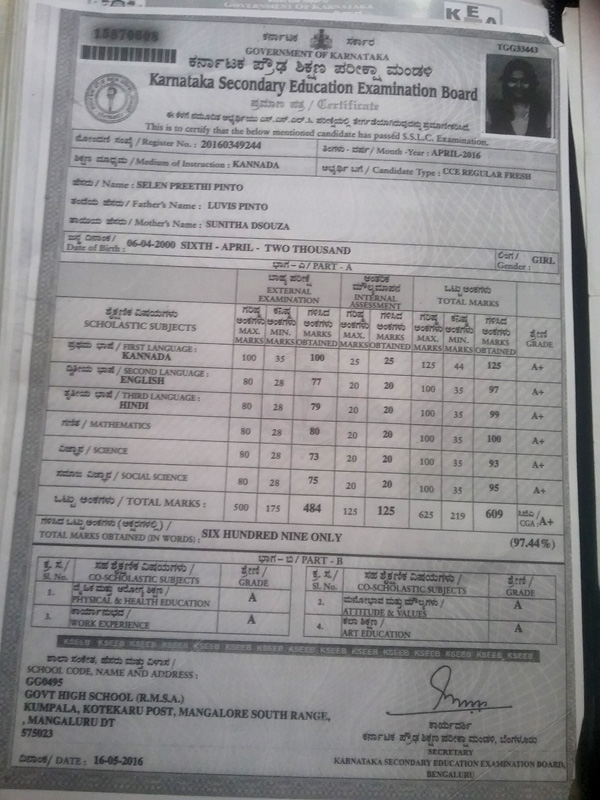 In the SSLC Leaving examination held in March 2016, Preethi secured 97.44% overall, with 100% in Kannada and in Mathematics. She maintained her blemish less A+ in academics and A in extra-curricular activates.
PUC Studies and Class XII Examination Performance:

She enrolled in Balmatta Government College for Women for her PUC studies. "Why did she do that? I ask, and why not St.Agnes or St. Aloysius?" The father tells me they do not afford private colleges, aided, unaided or fee-charging. And the ambience in government schools and colleges is quite demanding for a gifted and talented student. "How many students were there in her Class XII", I ask. "There were 72 in the 2018 batch!" Which again means no proper attention to individual students? Despite these drawbacks Preethi scored 576/600, a whopping 96% in aggregate. Every subject score was in the upper nineties, in line with her ambition to become a doctor.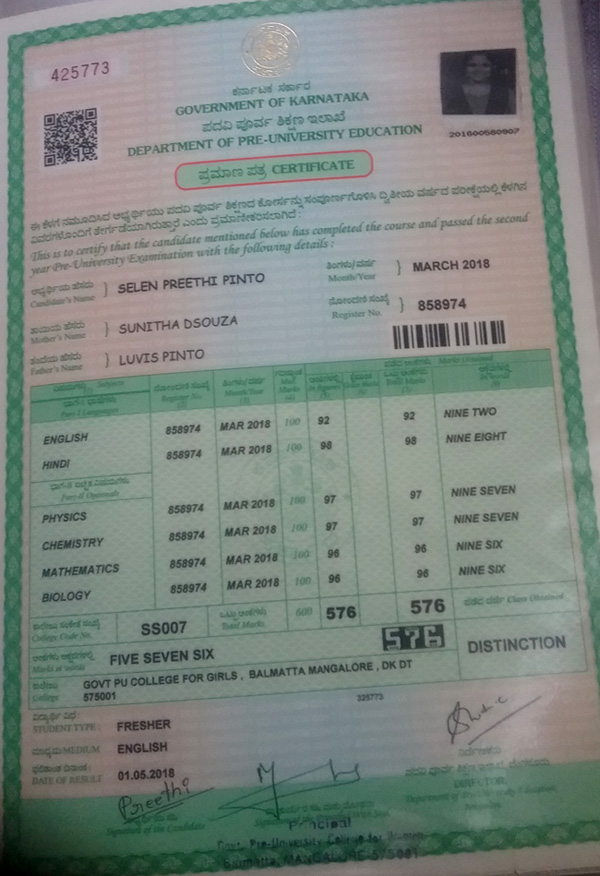 NEET 2018 and her dilemma

The above test allots 15% seats to meritorious examinees in government-run medical colleges in the country. Many of these colleges have prestigious alumni and are known for very good courses. For example, J.J Hospital's Grant Medical College, Byculla in Mumbai. Preethi wrote her NEET-2018, but her All India Rank (AIR) was below the cut-off for her category (Gen-not reserved). She could not afford to seek the government quota in private colleges run by education tycoons in the country. So, she discontinued her education; but spent the entire year in preparation to improve her AIR. She also hopes that kind-hearted and generous donors will come forward and fund her through medical college. She will pay back to the nation and community as soon as she graduates, devoting her talents to cure poor people of this country.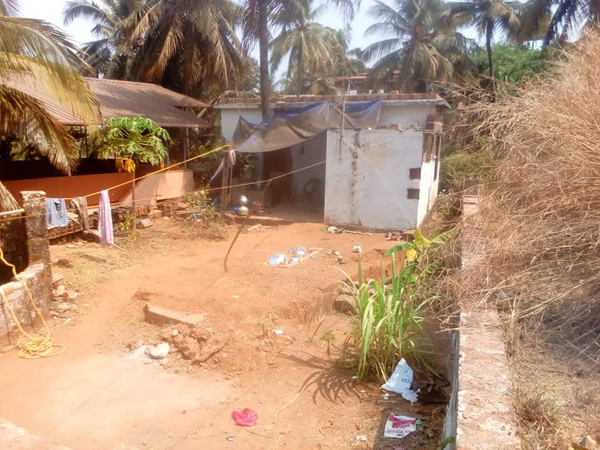 To assist her, this author has begun a process of establishing a Charitable Education Trust in Perpetuity; from the passive income of which her college expenses will be funded. We should not let down the diamond and the pearl of our community. We should bring gifts and donations and give to our capacity till it hurts. The following picture shows her humble abode in Kumpala village which her father built from the government grant of Rs 1, 20, 000 only. It consists of a multi-purpose room, a kitchen and an attached toilet.