The Fourth Commandment: Honor thy Father and Mother
By Philip Mudartha

Bellevision Media Network


04 Apr 2019: There is a touching story told about the Dr. Samuel Johnson. Samuel's father, Michael Johnson was a poor bookseller in England. On market days, he used to carry a package of books to a village nearby and sell them in the marketplace. One day, the bookseller was sick, and asked his son to go and sell the books in his place. Samuel refused to obey as he felt that it was an undignified task for an educated child like himself.
Fifty years later Johnson became a celebrated author, the compiler of the English Dictionary, and one of the most distinguished scholars in England. But, he never forgot his act of unkindness to his poor, hardworking father. So, when he visited his hometown, he was determined to show his sorrow and repentance. He went to the marketplace at the time of business, uncovered his head, and stood there for an hour in the pouring rain, on the very spot where his father stood. That was an act of contrition for his disobedience to his kind father.
After the three basic commandments concerning the just relationship to honor one's father and mother, the Decalogue contemplates at once the whole gamut of filial relations. It captures concisely the spirit of filial relation and obligations in that single phrase: Honor thy father and mother. This commandment while concerning one's own parents can and must include more broadly, any physical, moral, intellectual or spiritual authority to which a person owes credit for his or her being.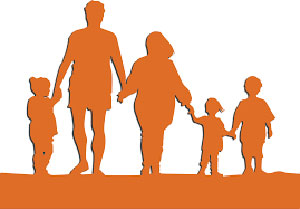 What does it mean to honor one's father and mother? The phrase "to honor" or timao, in Greek, is a term whose importance we cannot underestimate since it applies not only to the form of relations between a person and his or her parents and to his or her superiors in a hierarchy, but also to the relationship between a person and God. To honor a person means to give him or her, a place of honor and to do him or her honor, not just verbally. To give a place of honor means to bear witness to the consideration and respect they deserve.
The Greek verb meaning to honor likewise means to give thanks. Therefore, honoring someone would also mean showing gratitude to that person for all that he or she has done either to oneself or to a larger entity. This is the vital component of the fourth commandment. Children may never fully understand the love of parents until they become parents themselves. It is not easy to be parents, not by a long shot. The amount of sacrifice that on must go through just so that a bundle of joy, to the world is daunting and commendable.
During the four years of our boys going to very expensive schools in the US, I skipped lunch in order to save QR 5/. Their mother wore her oldest gowns at home even if they were torn in several places. Their kid sister wore handed down boy clothes and became a butt of jokes for looking boyish. We did not vacation for four years, even selling the leave to the company to make some cash. But, together we managed to see the boys through the college!
There is that famous story of an 85 year old man who sat on his chair by the window while his young educated son busied himself reading the newspaper. A crow happened to sit on the window sill and the father asked the son: "What is that?" The son replied: "That is a crow, dad". A few seconds later, the father asked again: what is that? Again, the son replied: That is a crow dad. Hardly a minute went by, when before the father's voice was heard again inquiring: "What is that? The son's patience grew thin and he burst out:"Can't you see that is a crow! A crow, dad".
On seeing the son's reaction, the father pulled himself up from the chair with difficulty and hobbled to his room. From a drawer, he pulled out a dusty old notebook, and brought it to his son. "Will you read the page that is bookmarked with your childhood photograph? His son began reading, "today is my son's fourth birthday. We were enjoying the morning, playing together on the couch when a crow perched itself on the window ledge. My son as curious, asked me:"What is that"? I answered: "That is a crow, son". Again my son asked: "What IS that? I answered, "That is a crow". Again and again, my son repeated the question. He asked me the same question 23 times. Each time, I gave him the same response with a tender hug and a kiss. I didn't get irritated or upset that he asked the same thing 23 times. After all, he is my son and I love him. On reading this, tears gushed forth from the son's eyes.
This heart-rending story makes a strong point: Parenting is no laughing matter. There are definitely a few moments of joy, success and satisfaction but they are often preceded by tough and trying moments. Honoring our father and mother consists of much less in showering them with particular acts of deference or gratitude than in living our lives as men and women in all that they have that is beautiful, good, true, and great. Such a thing could not help but incite joy and inner pride in those who have given us life and the capacity to make it what we wished. This is perhaps the best way we can show honor to our parents and is the best gift we can give to them.
St. Paul in his letter to the Ephesians notes that the fourth commandment is the first commandment accompanied with a promise. The two versions of Decalogue contained in the Old Testament, with very slight differences, consist of the same promise: Honor your father and mother. The second version emphasizes the essential aspects: for what is at stake is a commandment of God, and the triple effect that entails its faithful observance: To the one who honors his or her father and mother, God promises long life and prosperity on Earth.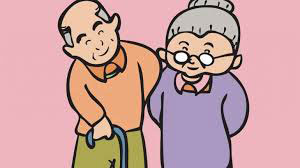 These two promises are intricately linked to the third: God has promised a new land, of Heaven, of which Jesus has taught us: Our father, who art in Heaven. Heaven is the place where His will is done. Jesus once reproached the Pharisees because his disciples did not wash their hands as elders' tradition commanded of them: It is with good reason, you hypocrites, that you have set aside the commandment of God. As Moses said: Honor your father and mother. Whosoever curses his father or mother shall die. For Jesus, the commandment to honor thy father and mother does not reduce it to empty words. It implies everything contained in the love of thy neighbor. God says to man: Well then, love your father and mother and wish to assist them. I will give five simple and practical things all of us can do to honor the fourth commandment.
1. Forgive them:
There are no perfect parents. They have made unwise decisions, have had unrealistic expectations, have said and done things that have left us deeply wounded. Jesus shows us that it is possible to forgive those who have hurt us deeply. He forgave all those who had a gruesome role in his murder.
2. Speak well of them:
There is no virtue in speaking ill of others, especially our parents. Some people have the wrong notion that speaking ill of someone might change that person or at least help one cope with the other's behavior. This is untrue. We need to speak well of our parents always, when alive or dad.
3. Esteem them privately and publicly:
Parents long to see how they have impacted their children, how their children are a reflection of their strengths, and their values. WE often fail to realize how important it is to give them credit for what we have received from them. A simple "You know, everything I learned about generosity and kindness especially towards the less fortunate, I learned from you" can make a parent happy.
4. Seek their wisdom:
It is free. When we seek their wisdom through life's ups and downs, we honor them. We usually associate youth with reckless folly and wisdom with age. Those who have lived longer have generally accumulated greater wisdom, so we will do well to learn from them.
5. Support them:
Financing their healthcare and other requirements is one of the basic ways of supporting our parents. We also need to support them with our love and care. When we are young and gain strength, we long for independence. Our parents raise us to be strong and free! But, there is a trade off here: as our parents age, they become feeble and lose their independence. We honor them by giving them the assurance that we will not forsake them, in their old age, in their sickness and in their sadness. Just as they cared for us, we ought to do it for them. It is our responsibility.
In the small suburban node, which Nerul is, where retired and aged multi-millionaire men and women live, they walk along the myriad jogging tracks. They living their sunset years often alone, visited by only their doctors, physiotherapists, paid care-givers and the church volunteer groups. They wait for a rare visit by their children and grandchildren. In my colony, they sit near the security gate and stare into empty space, as if they are waiting to see their children bring their grandchildren to talk, play and laugh together. The sorrow and melancholy in their eyes has to be seen to be believed!
Honor they father and mother in life and in death, please! No money is worth the trouble earning it if your parents long for a word from you over the weekend!
Have you called your parents, today? No, reach for the phone now!